How to make a tex-mex skillet and bionico
Make a Tex-Mex Skillet and Bionico
8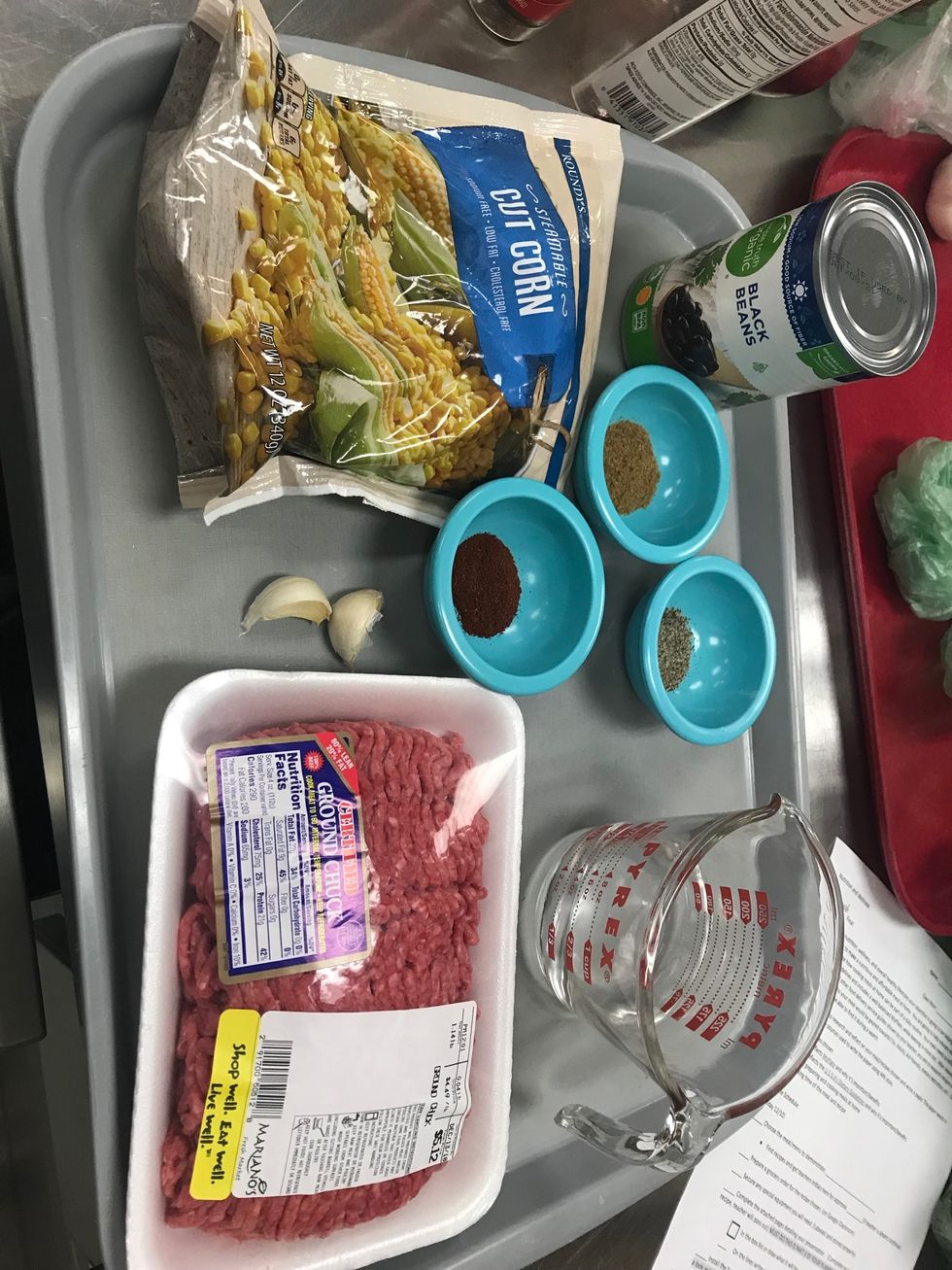 Gather and measure all ingredients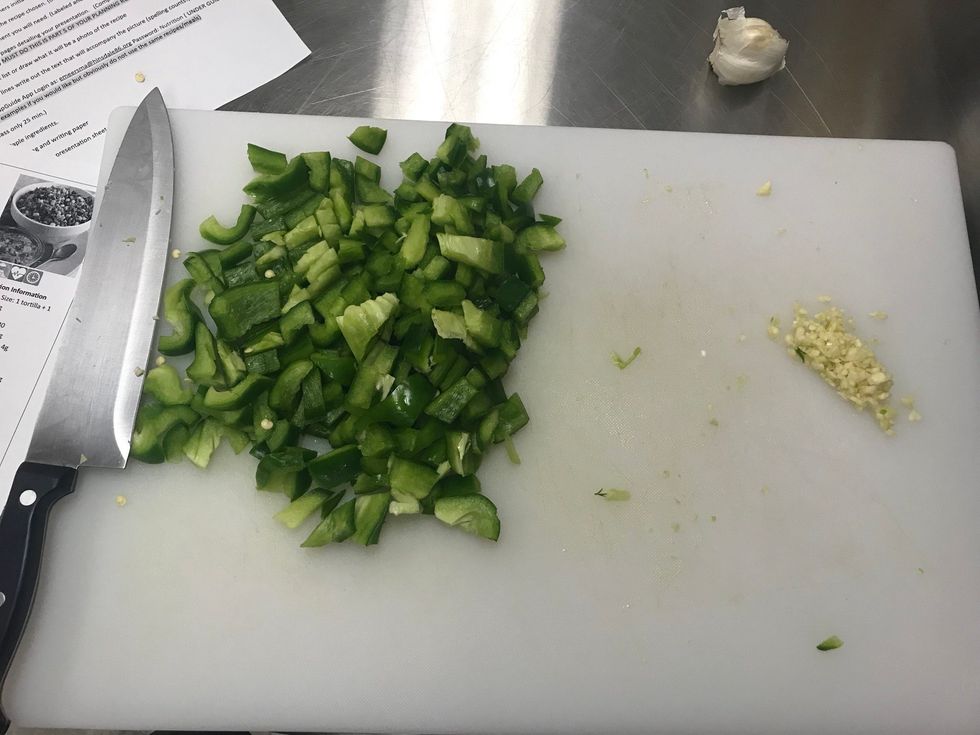 Mince Garlic and dice green pepper.
Place ground beef, minced garlic, and diced peppers in a large skillet.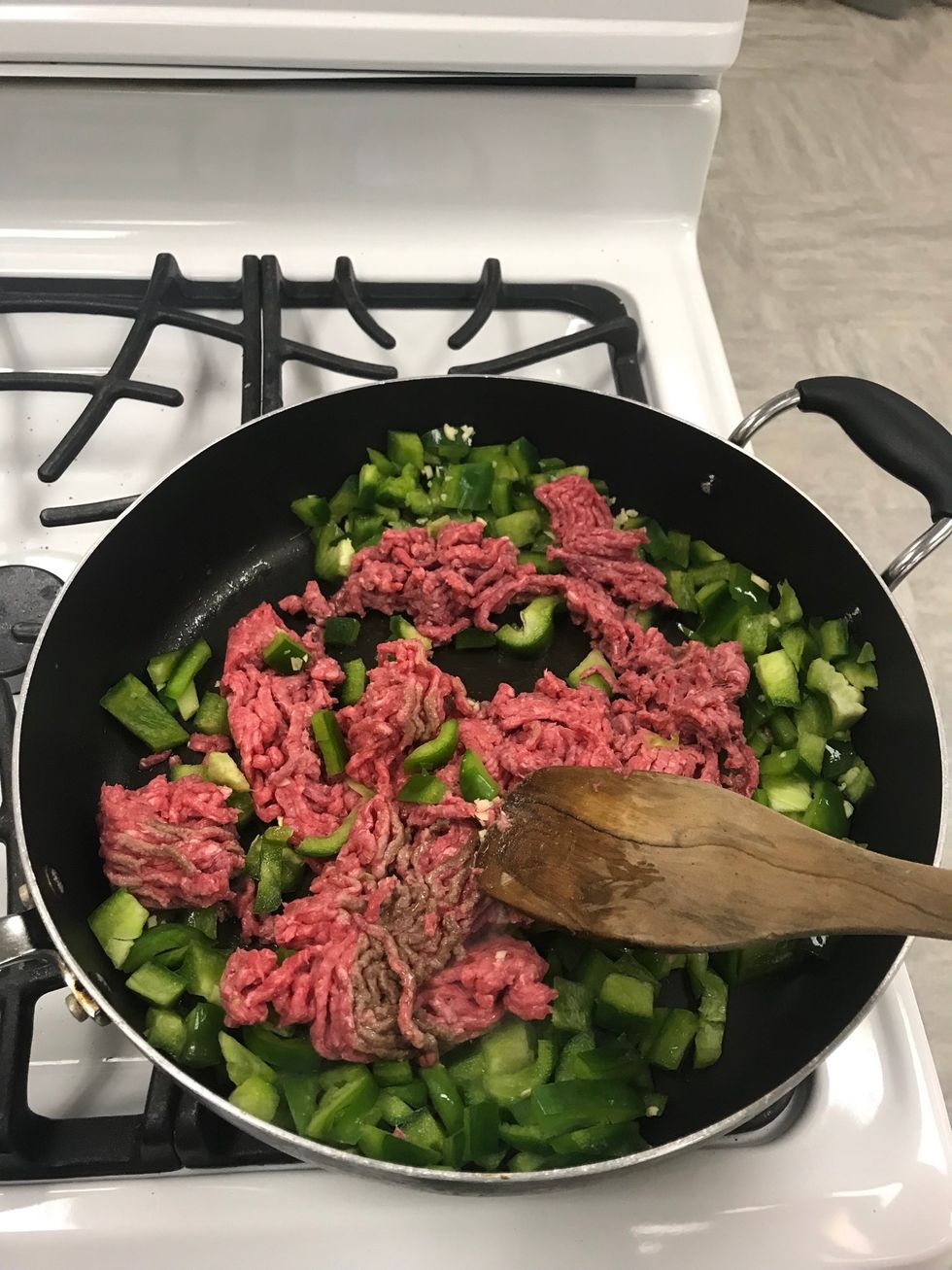 Stir and thoroughly cook on a medium to medium-high heat until meat is fully cooked(no more pink!)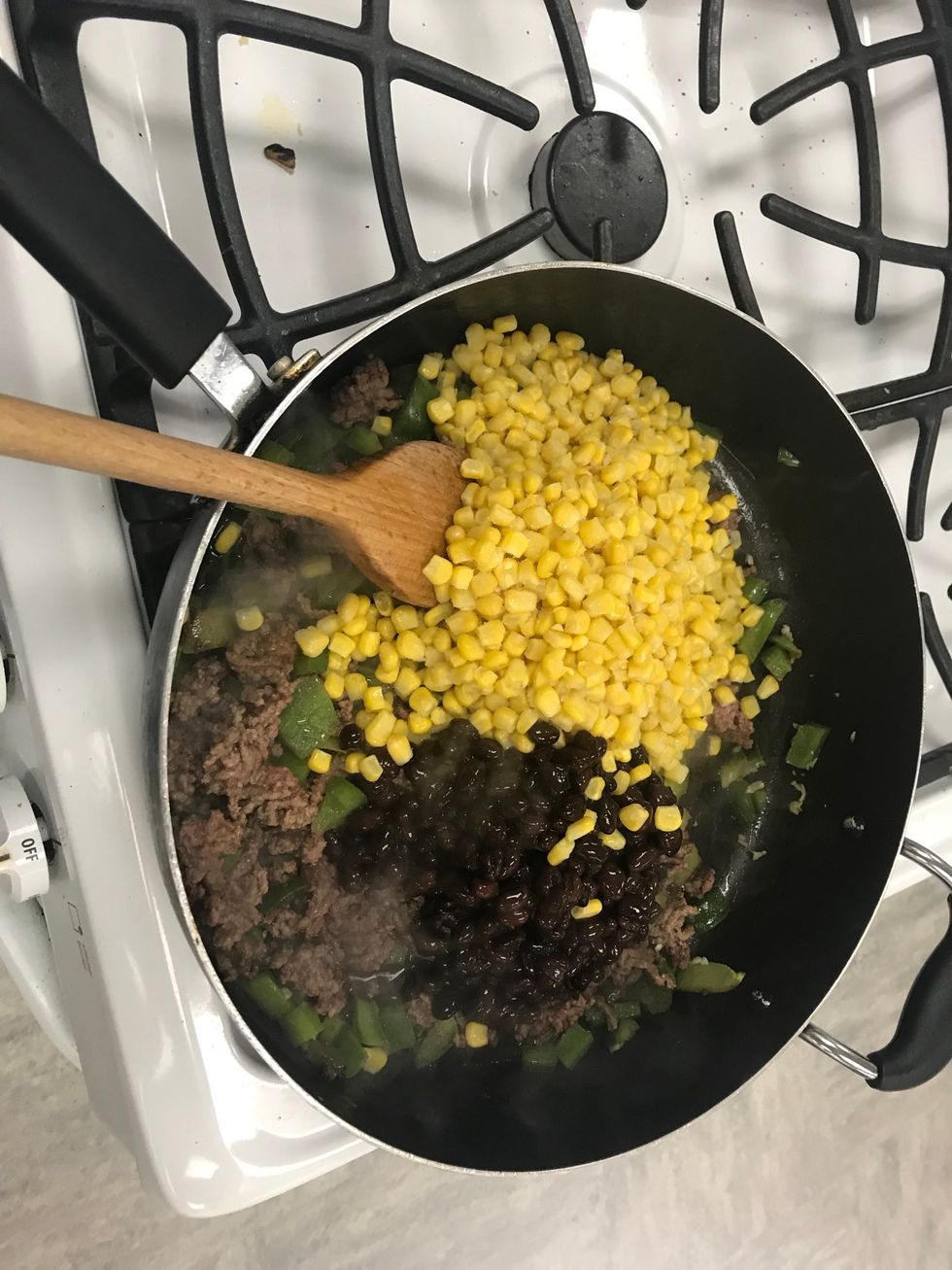 Add in frozen corn and drained black beans and stir until equally mixed.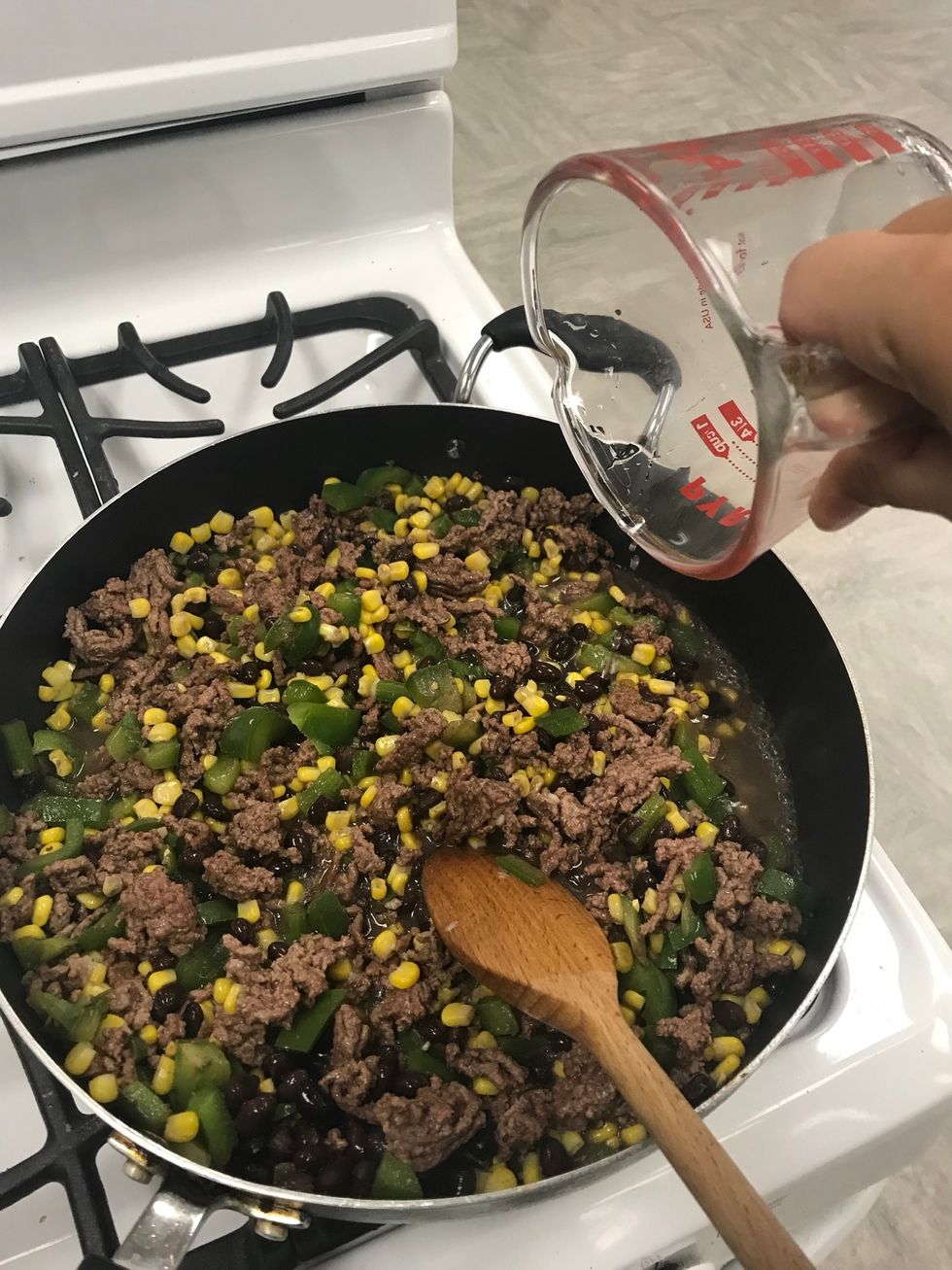 After mixed, pour 1 cup of water into skillet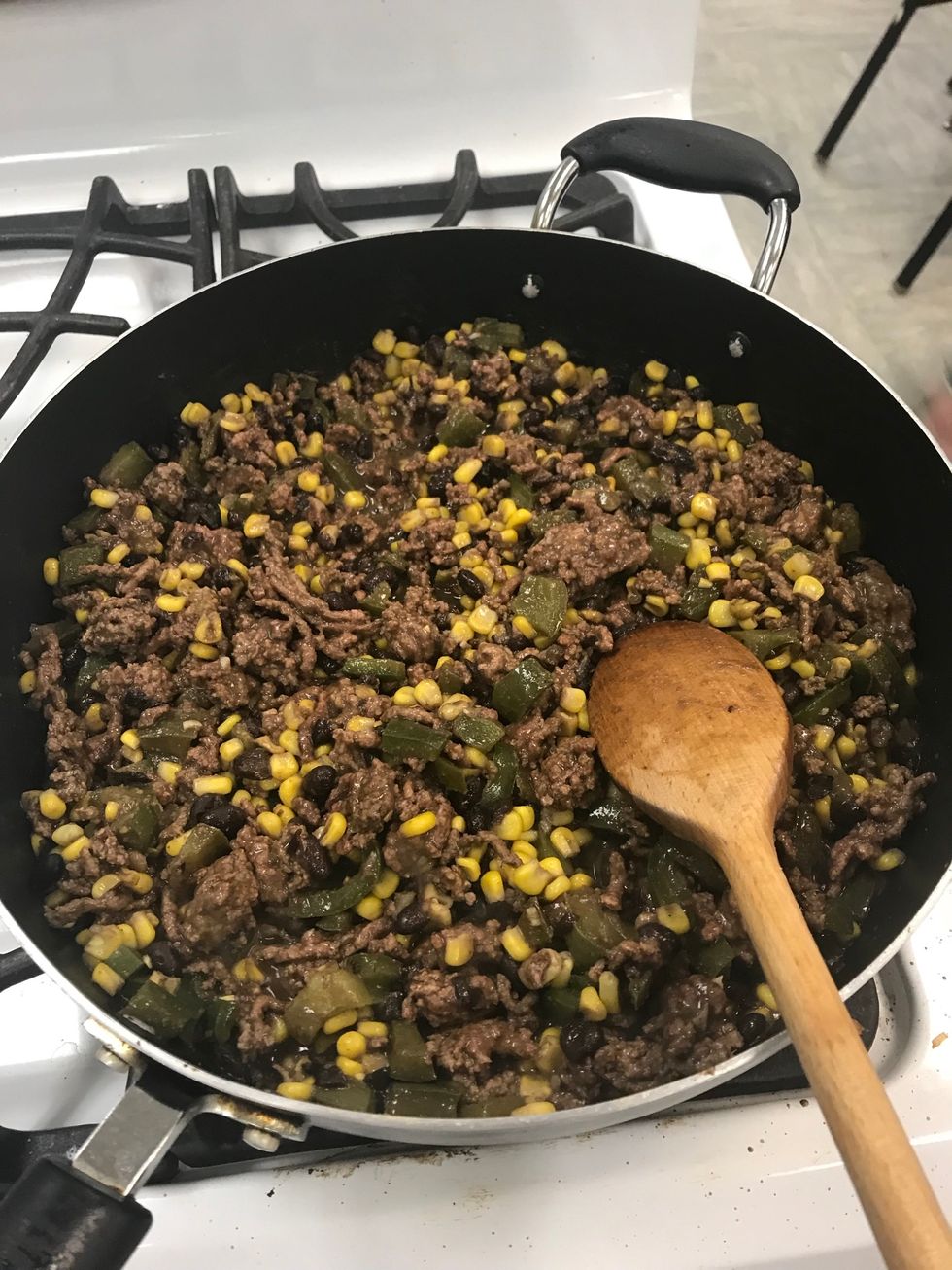 Allow water to boil down and occasionally stir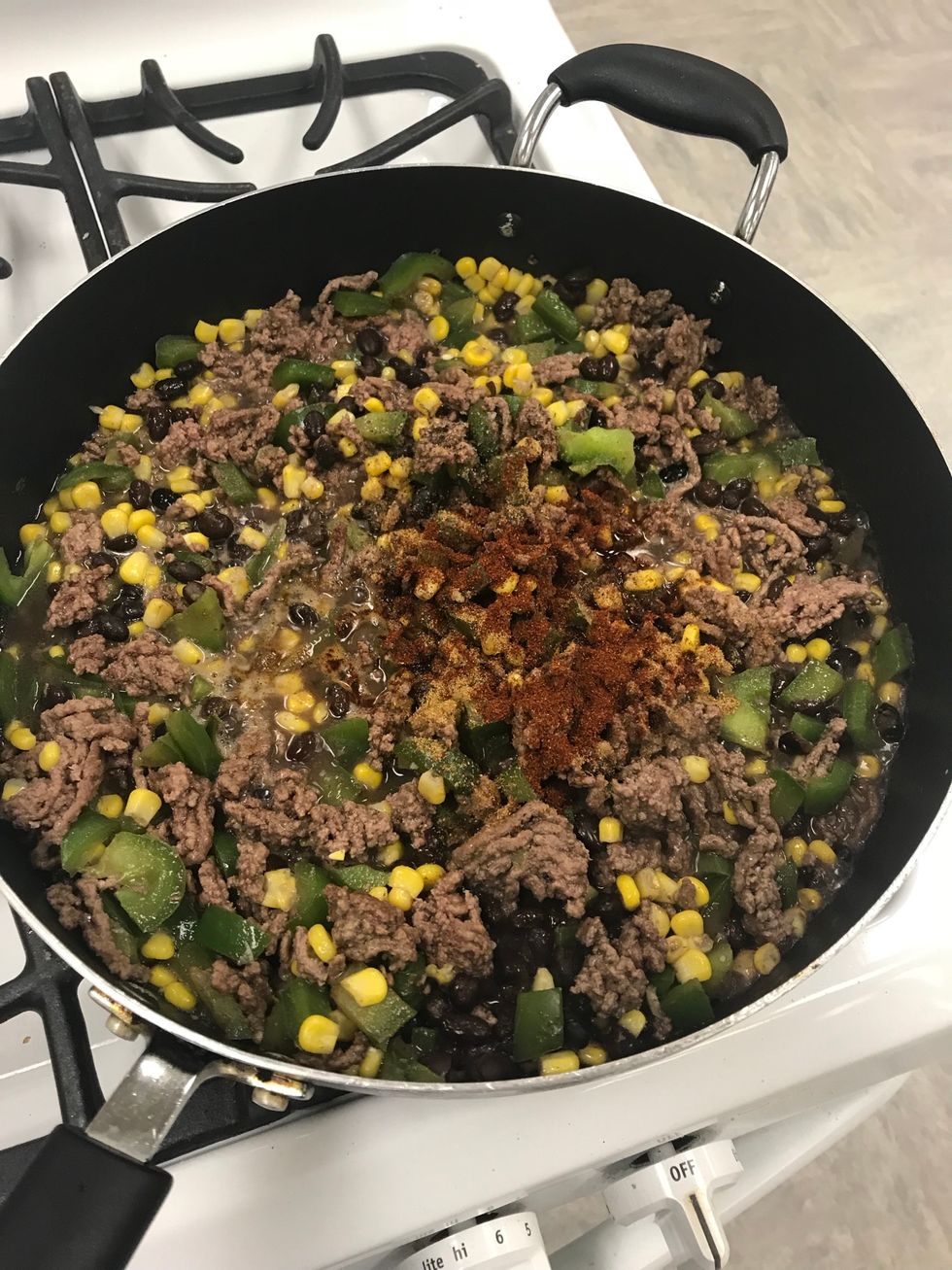 Once boiled down, add in the 1 tsp of chili powder, 1 tsp of ground cumin, 1/4 tsp of salt and pinch of ground pepper and evenly mix seasonings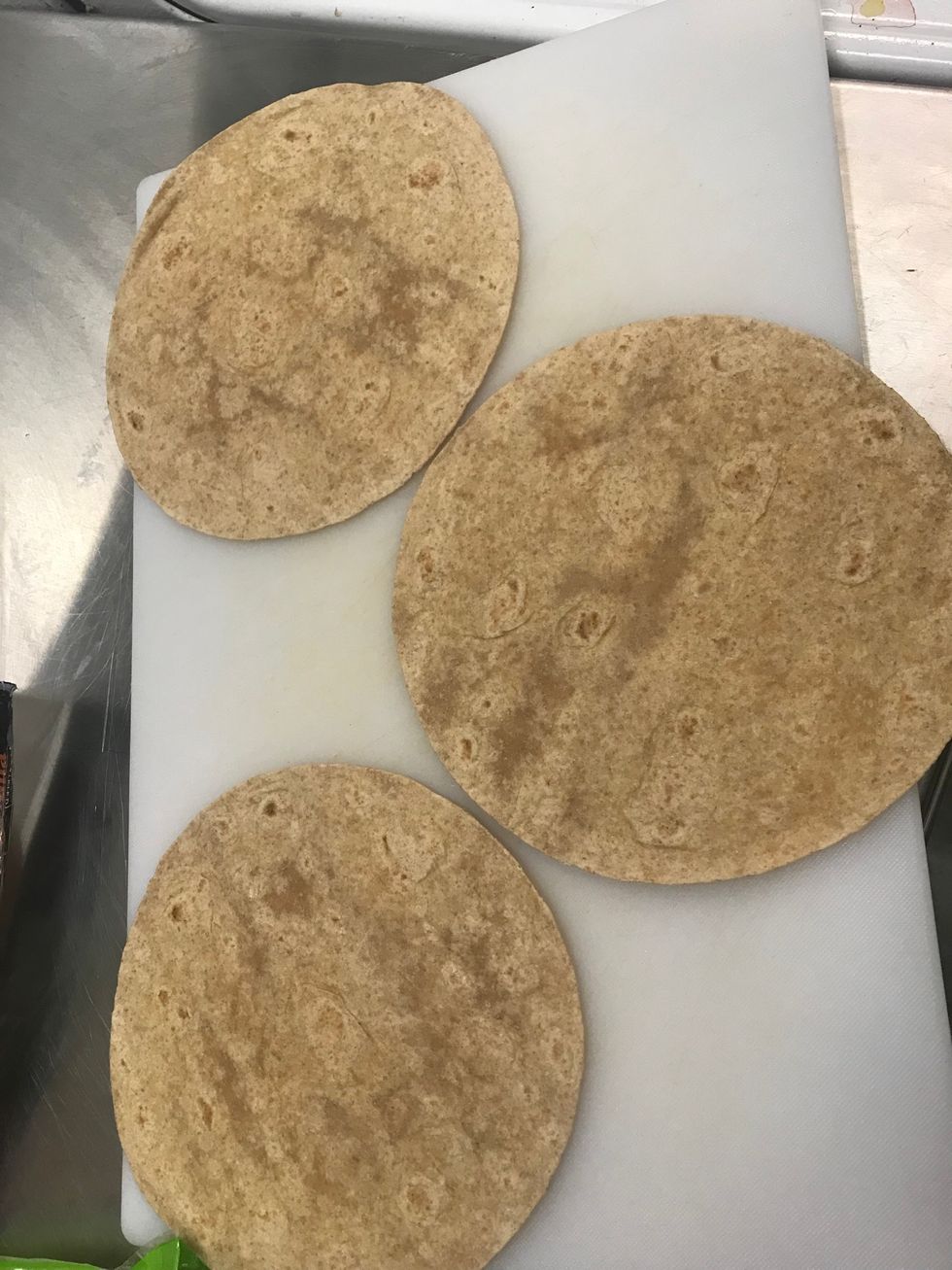 Lay out the whole wheat flour tortillas to get ready to put in filling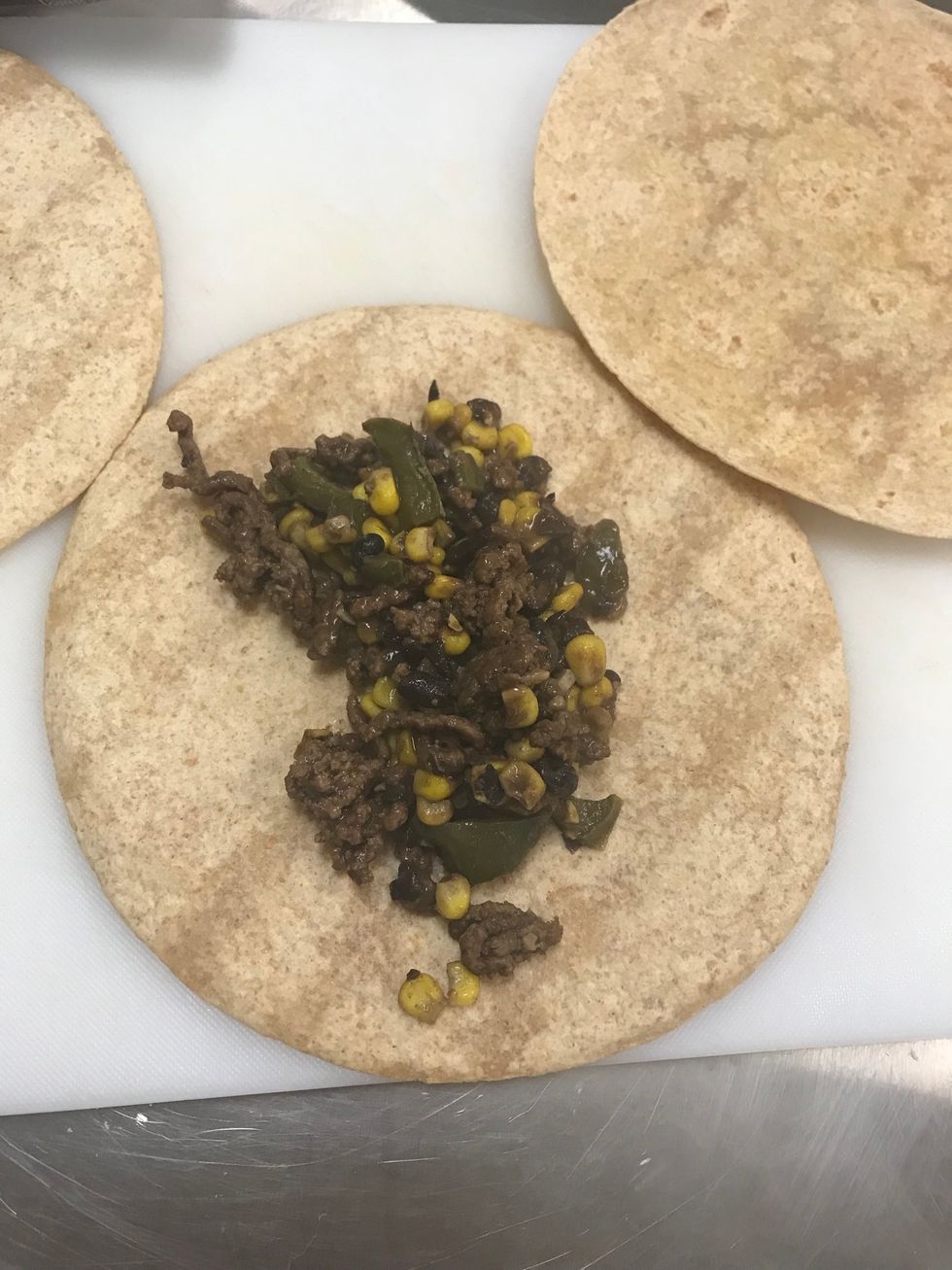 Fill tortillas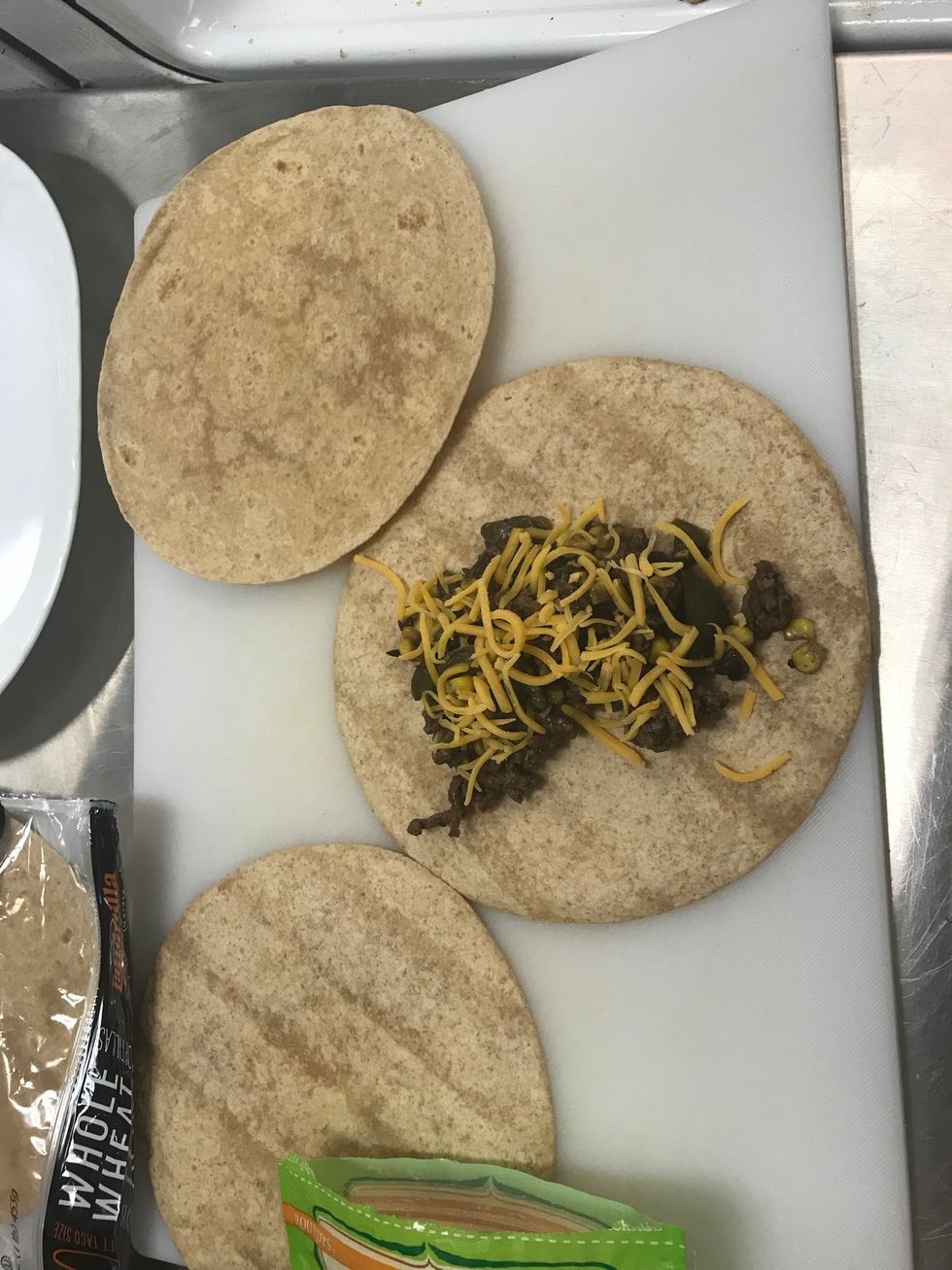 Top with cheese or any other topping you'd like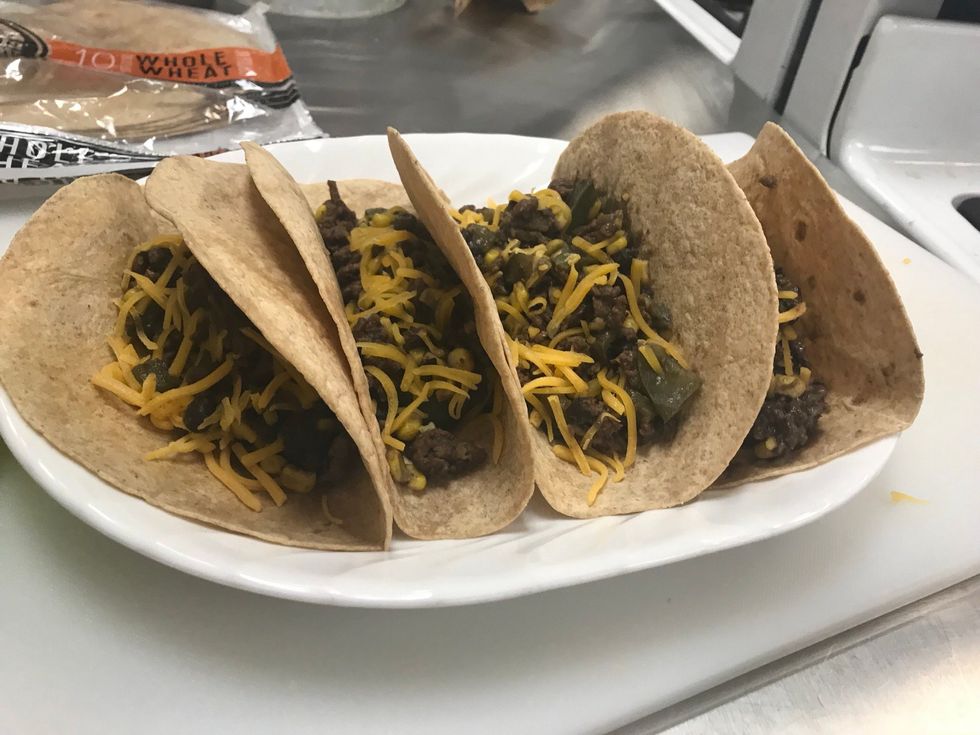 Serve and enjoy!
Gather all necessary ingredients and materials.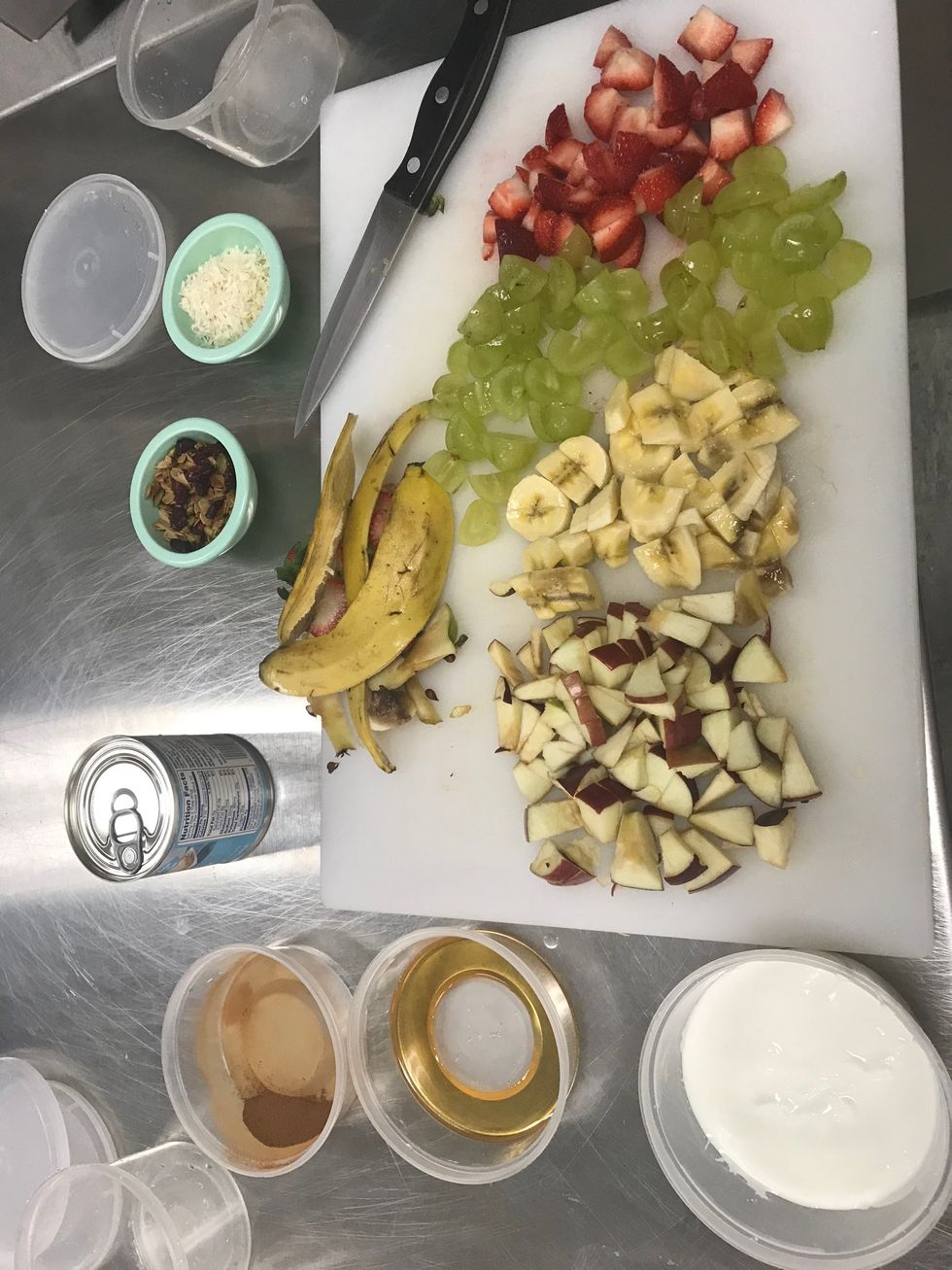 Prepare all ingredients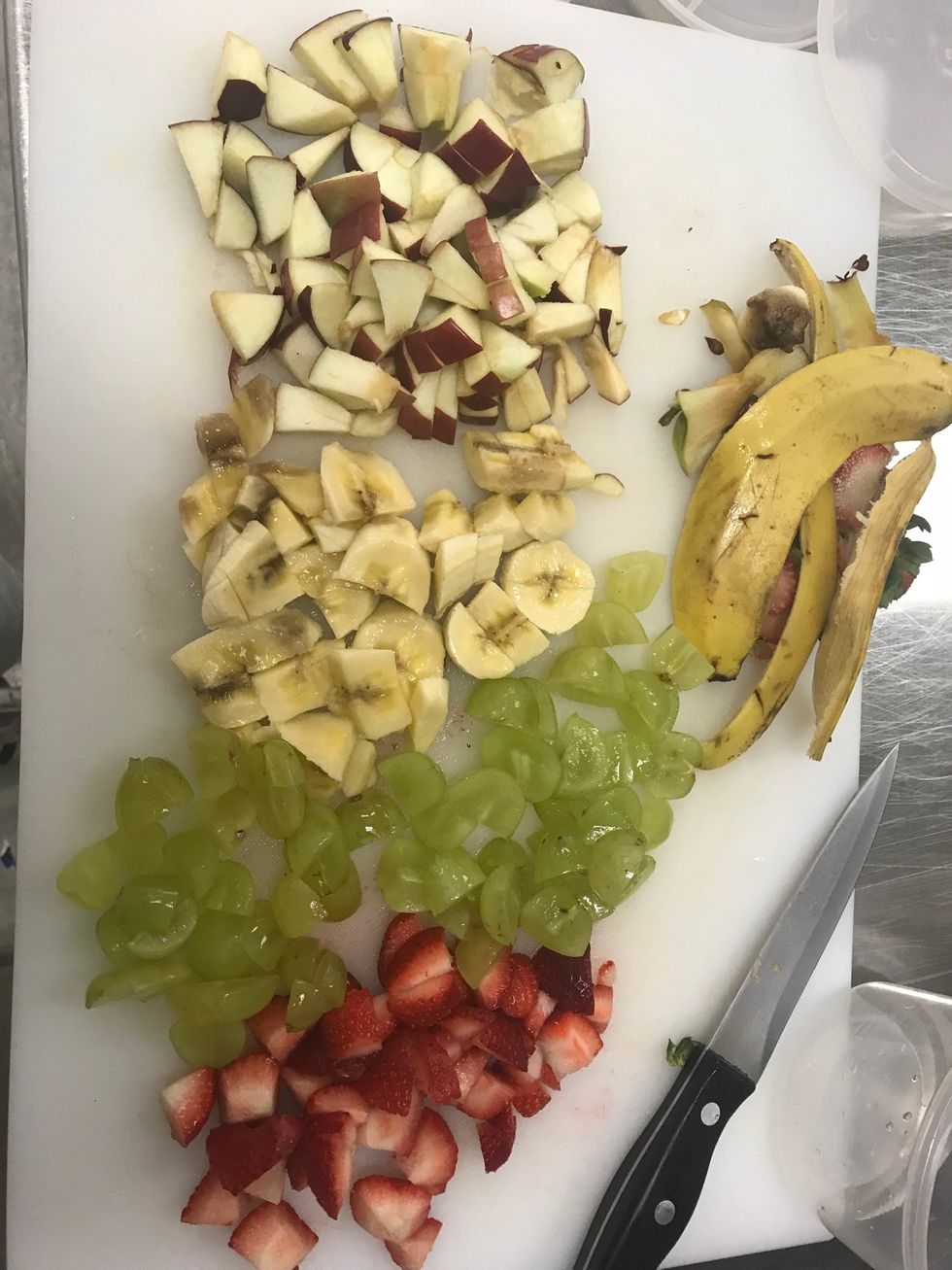 Chop all fruit that is to your liking.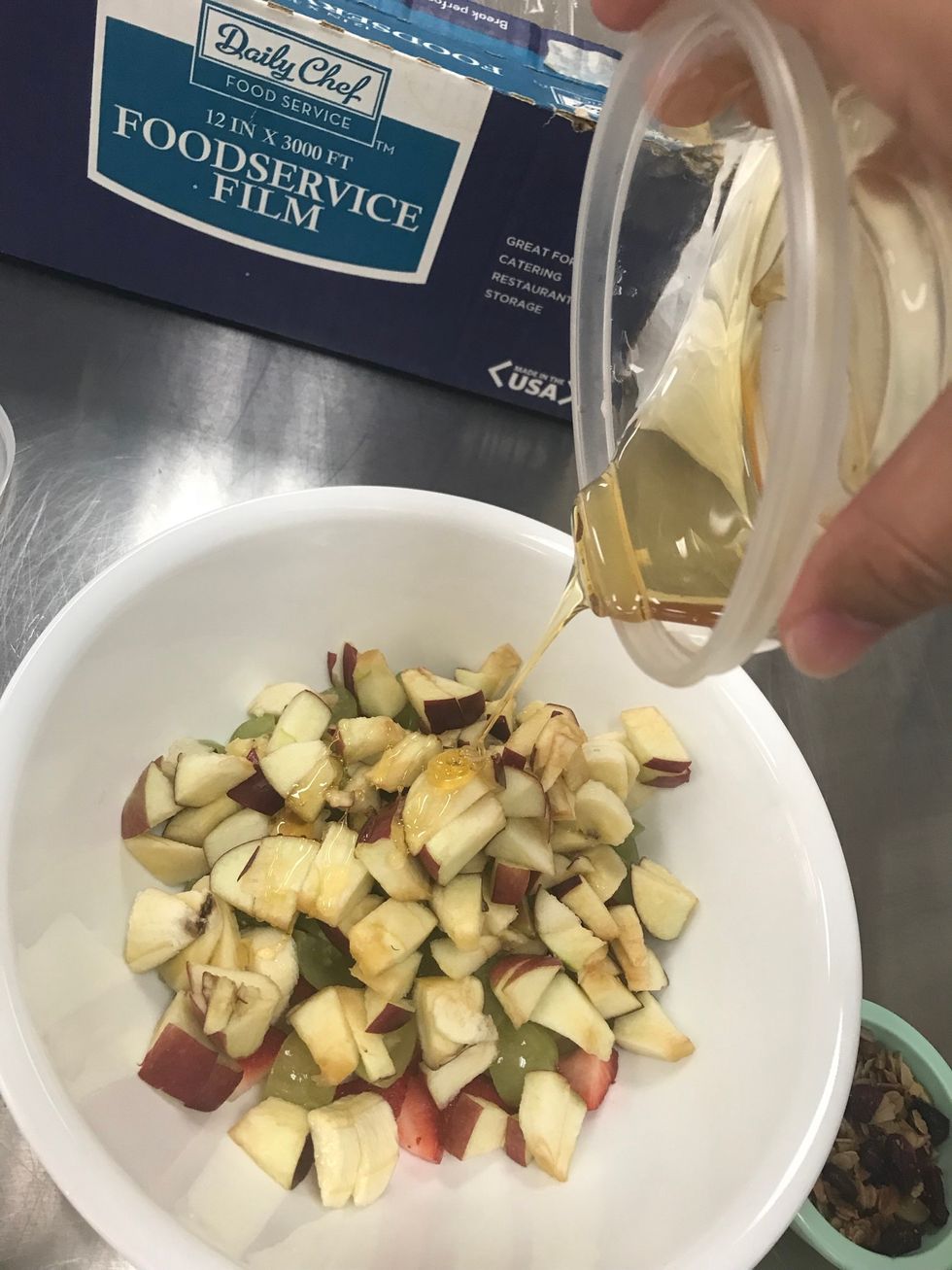 Drizzle cut fruit in honey
Thoroughly mix together the condensed milk, cinnamon, and greek yogurt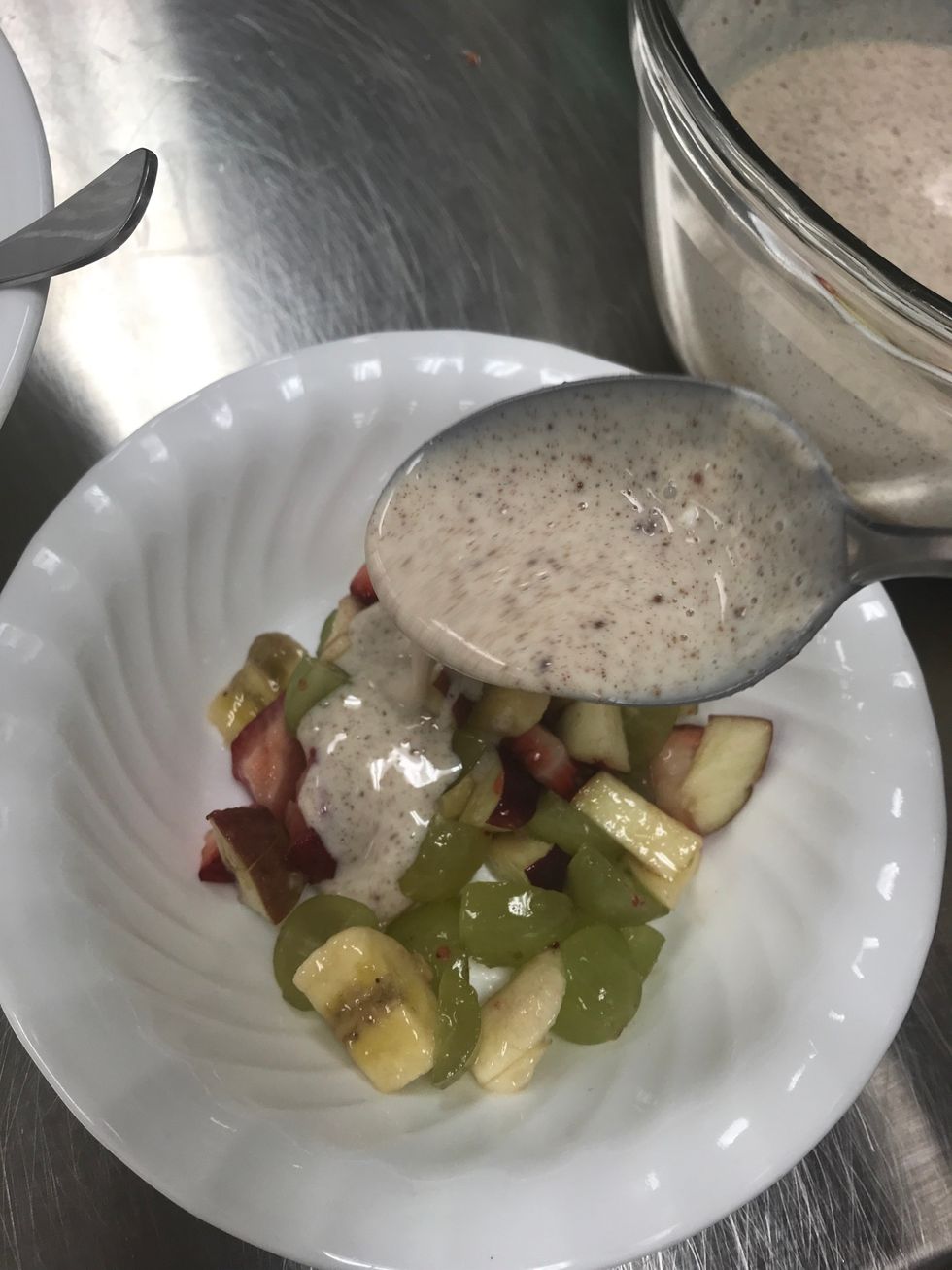 Place fruit in bowl and pour mixture onto fruit with your desired amount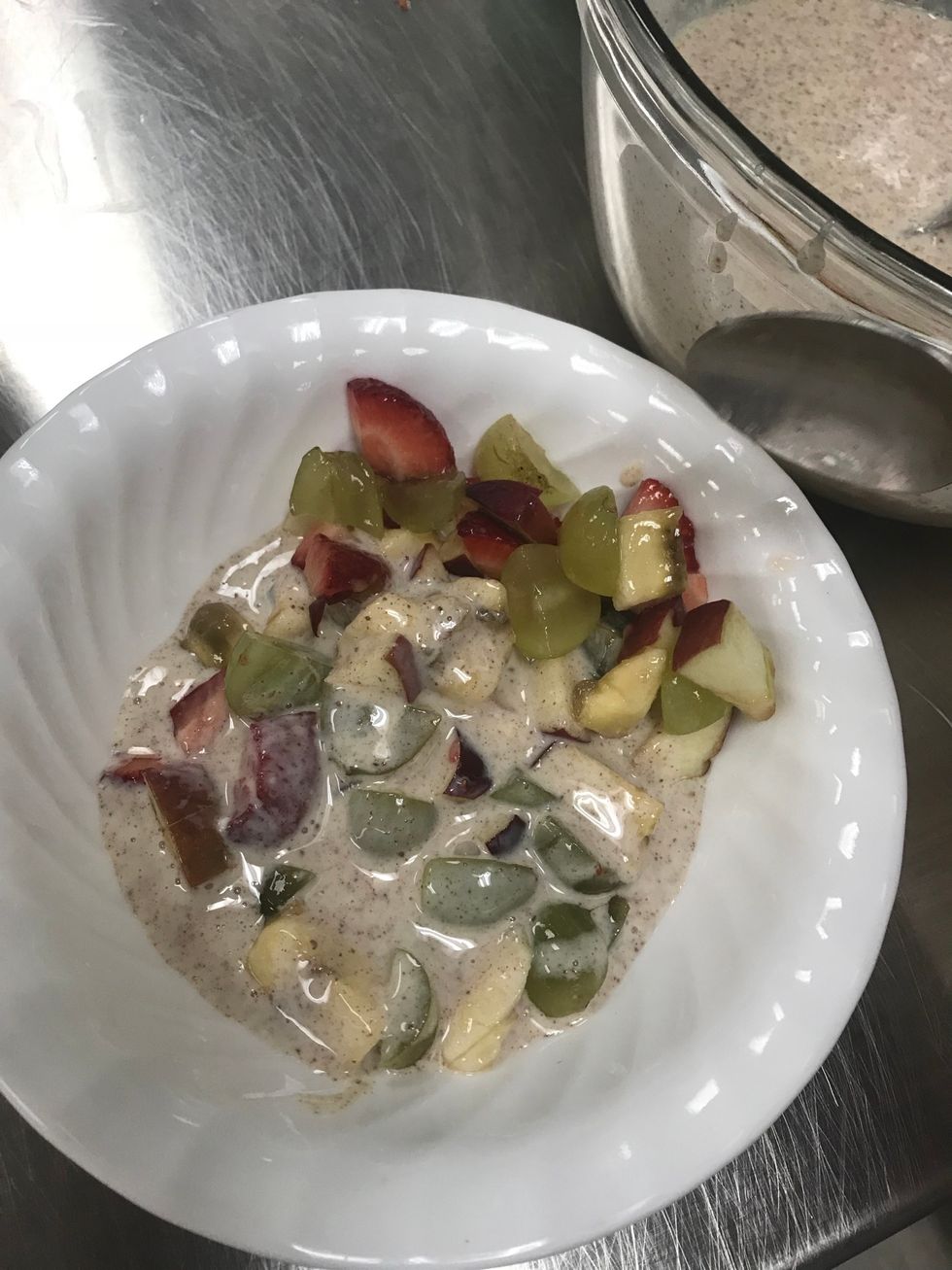 You can either layer or just mix all the fruit and mixture together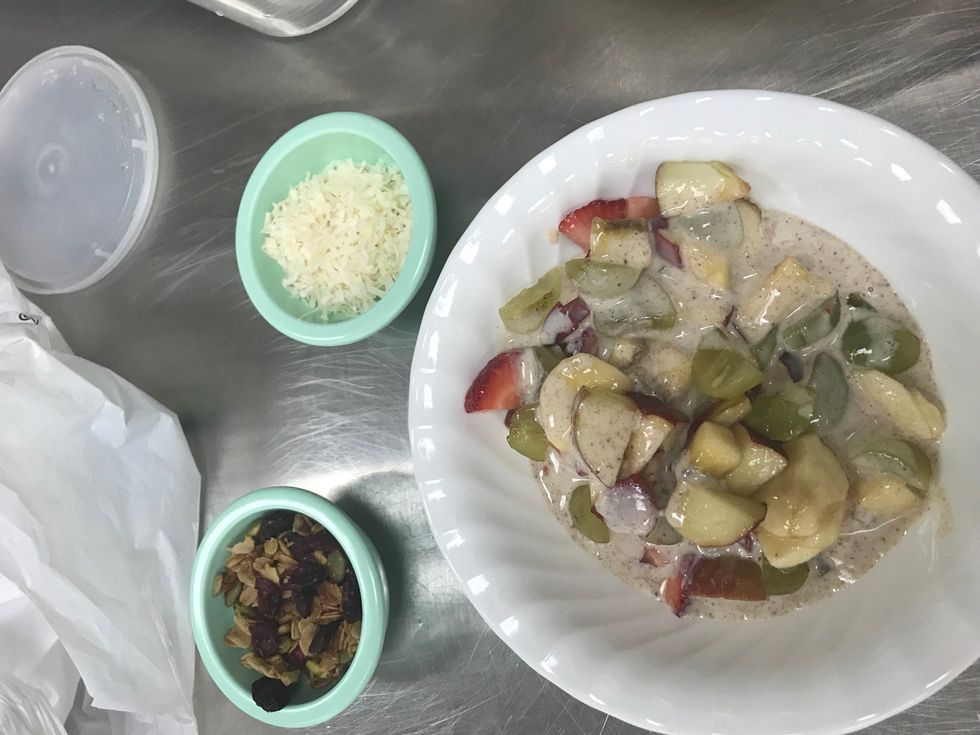 Top with your choice of toppings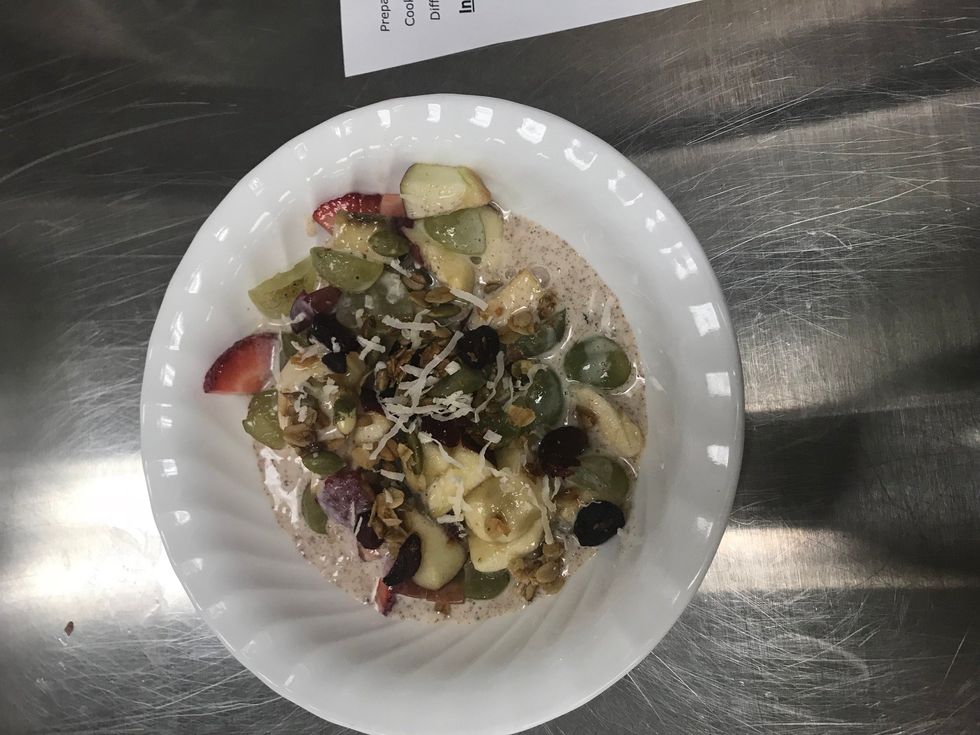 Serve with Tex-mex for a complete and balanced meal
1 medium Green bell pepper, diced
2 cloves, minced
1lb lean ground beef(or turkey, chicken)
1(15oz) can of black beans(drained)
1(12oz) package of frozen corn
1/2 cup of water
1 tsp chili powder
1 tsp ground cumin
1/4 tsp salt
Pinch ground pepper
8 whole wheat flour tortillas(6 inch)