Here is a photo of the supplies you will need.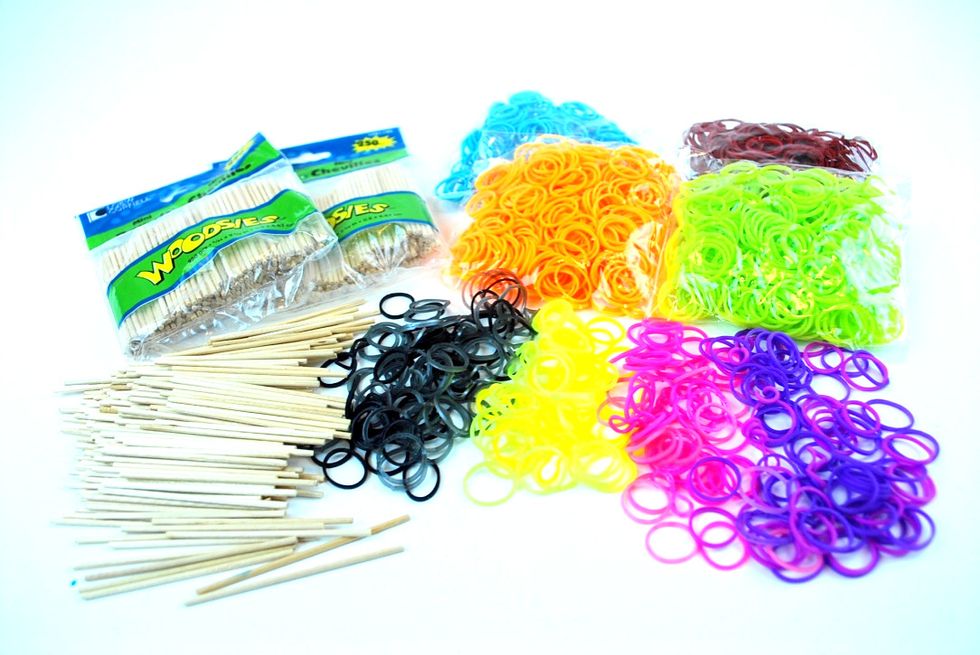 First, start by gathering the materials. To make the structure shown above, you will need 12 wooden mini-dowels and 16 colored rubber bands.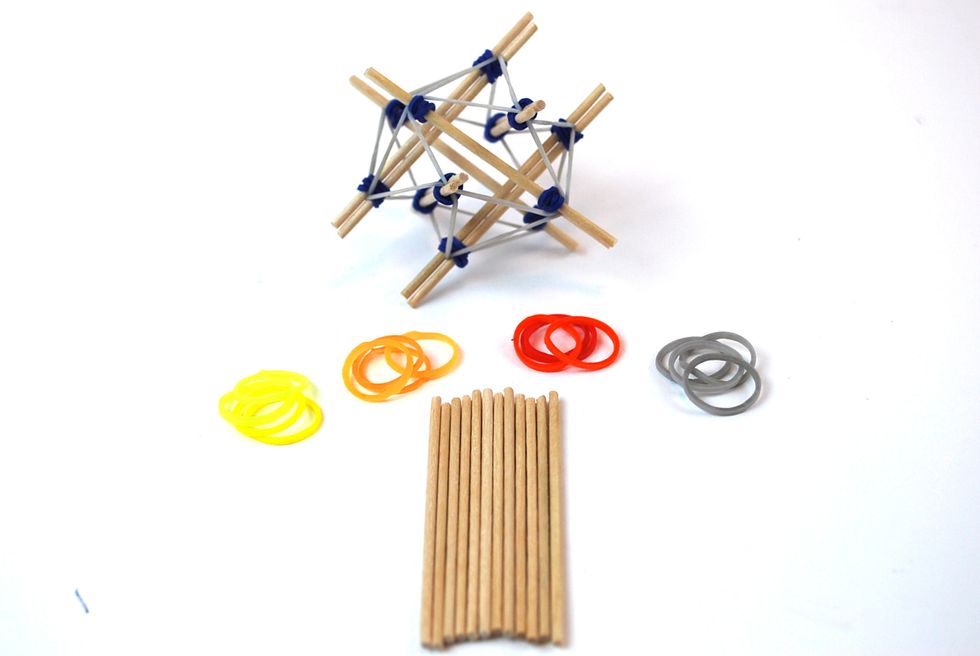 Taking two of your mini-dowels, hold them side-by-side and connect them using one rubber band for each end of the dowels.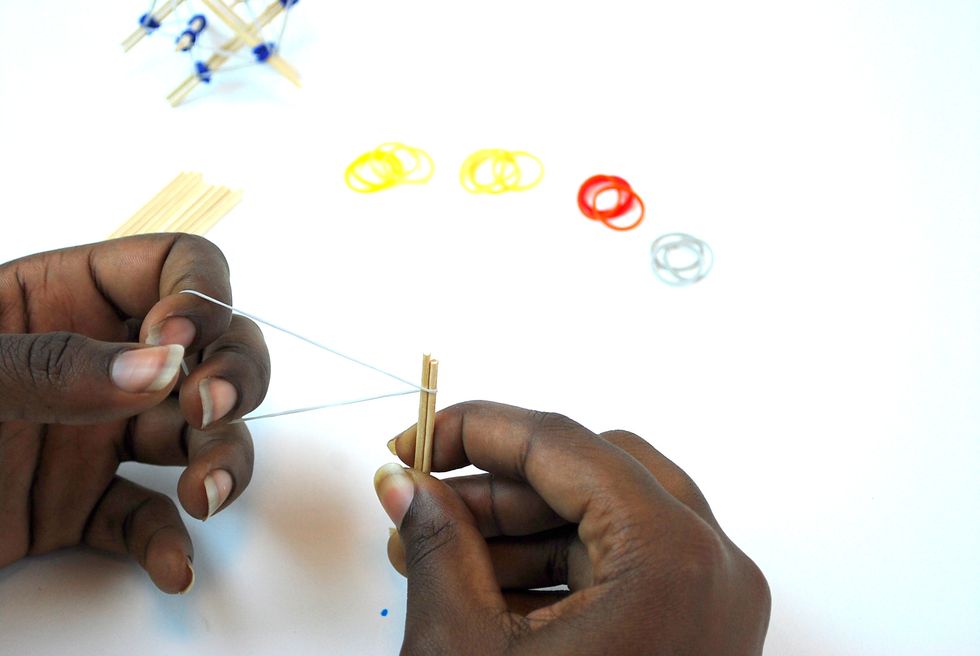 Repeat this process on the other side of the dowels.
Afterward, your dowel should look similar to this!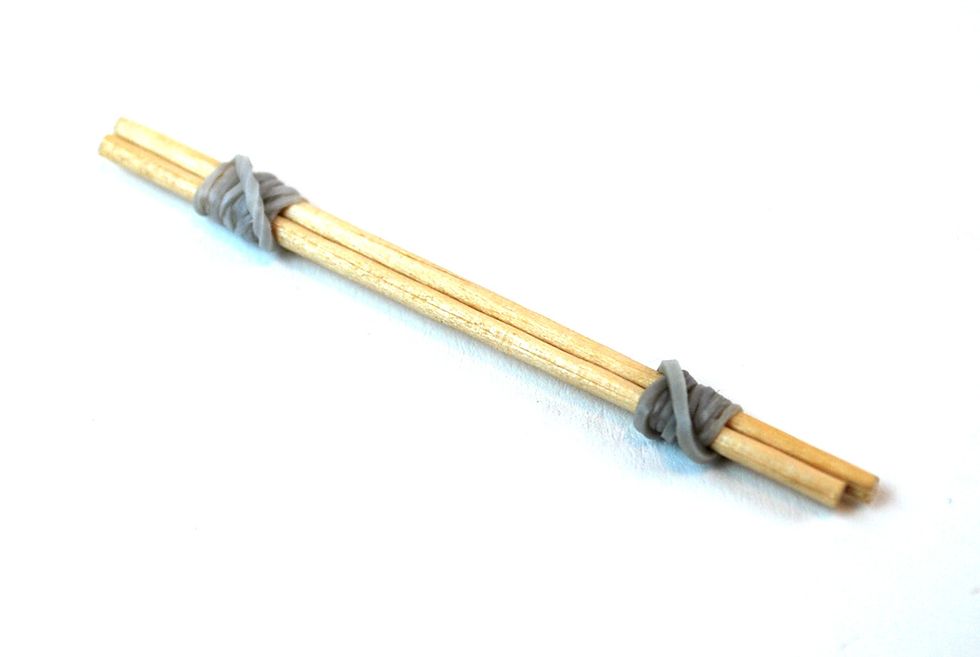 Repeat this process until you have used all 12 dowels. You should end up with 6 pairs of dowels.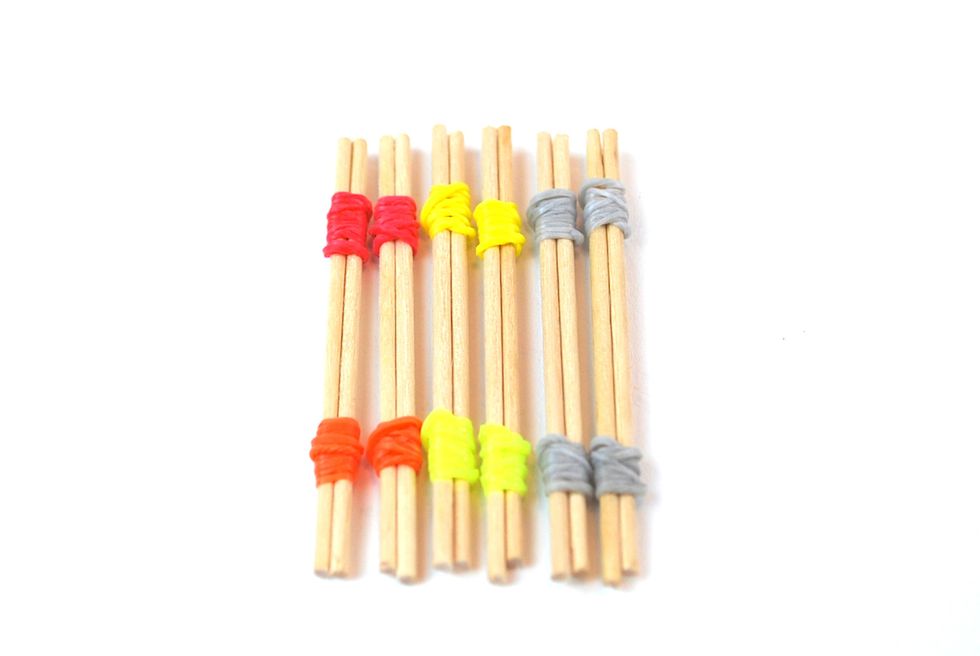 Using a rubber band (ORANGE), connect two of your dowel pairs.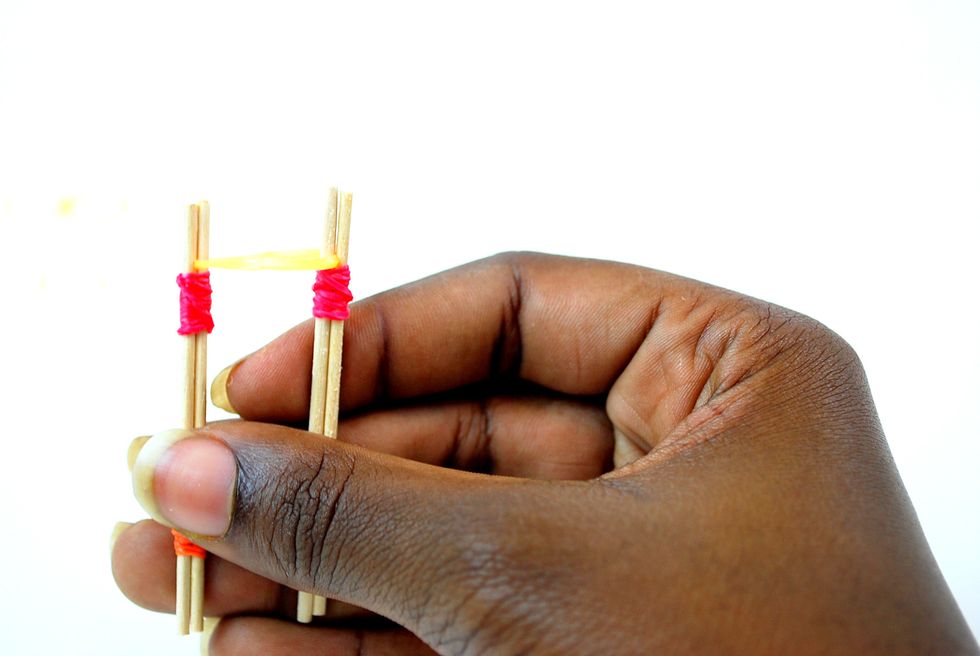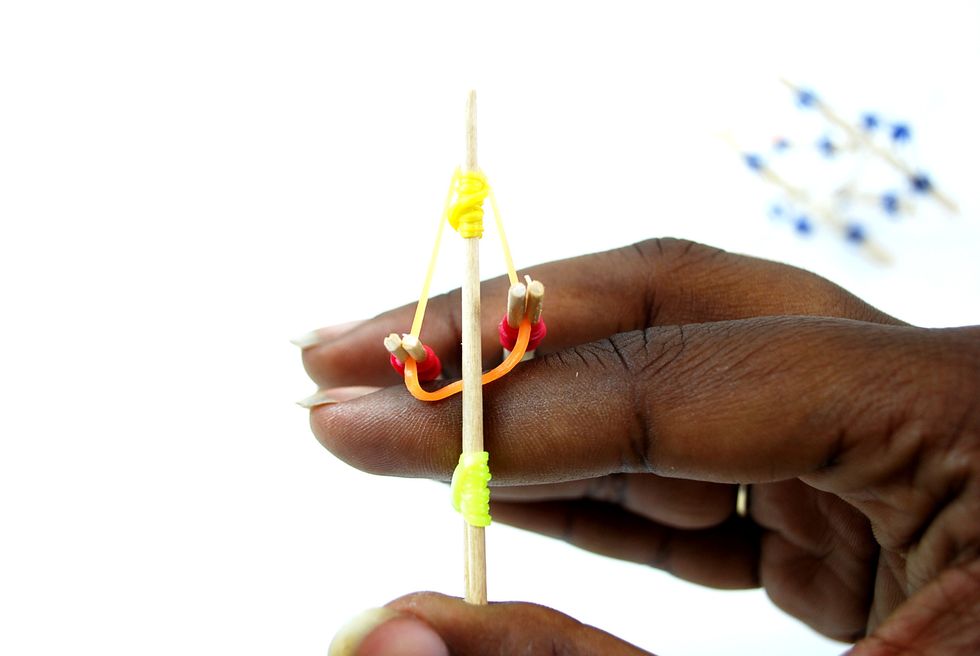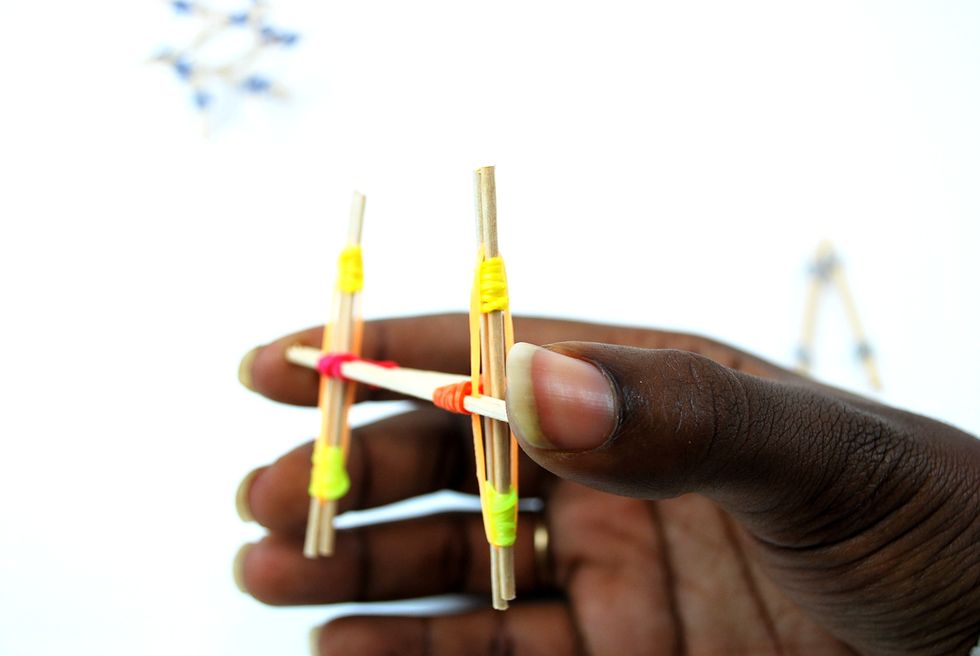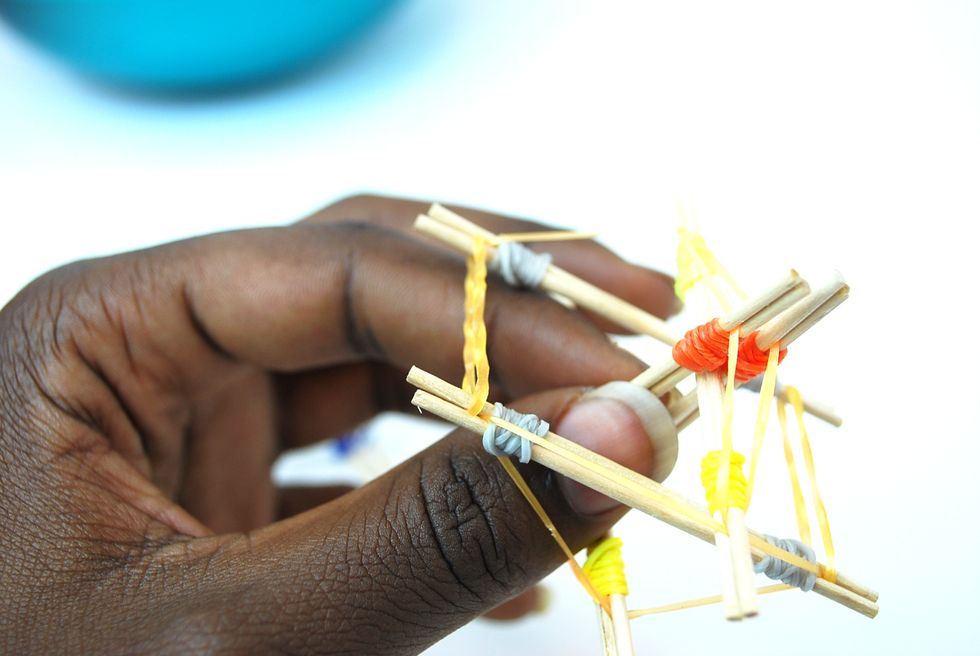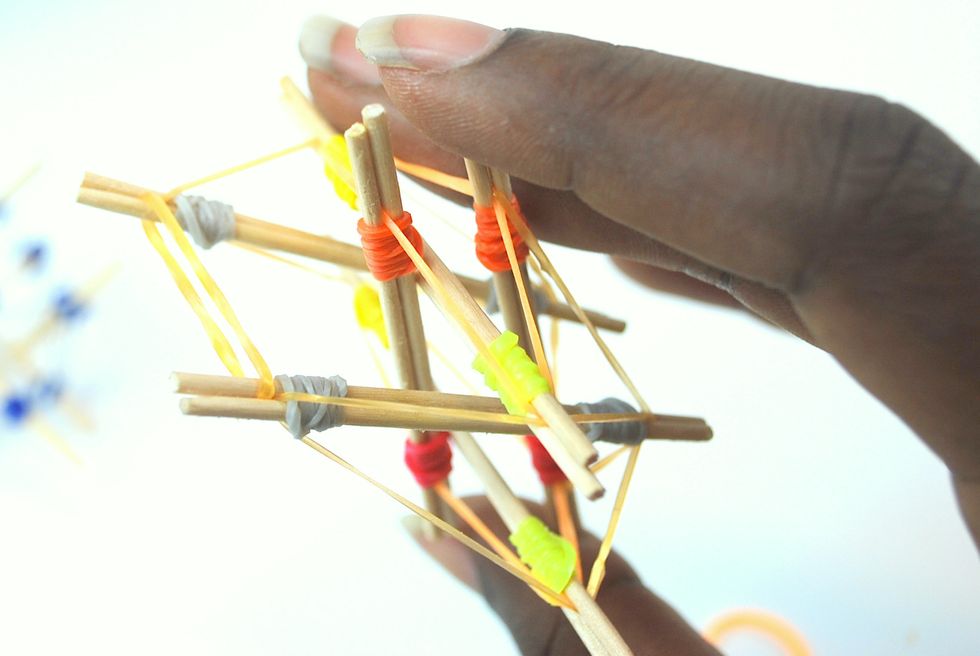 Now enjoy the strength of your new tensegrity design!
Mini Dowels (Suggested Woodies 2-5/8"-5/64")
Small Rubber Bands (Varied Colors)