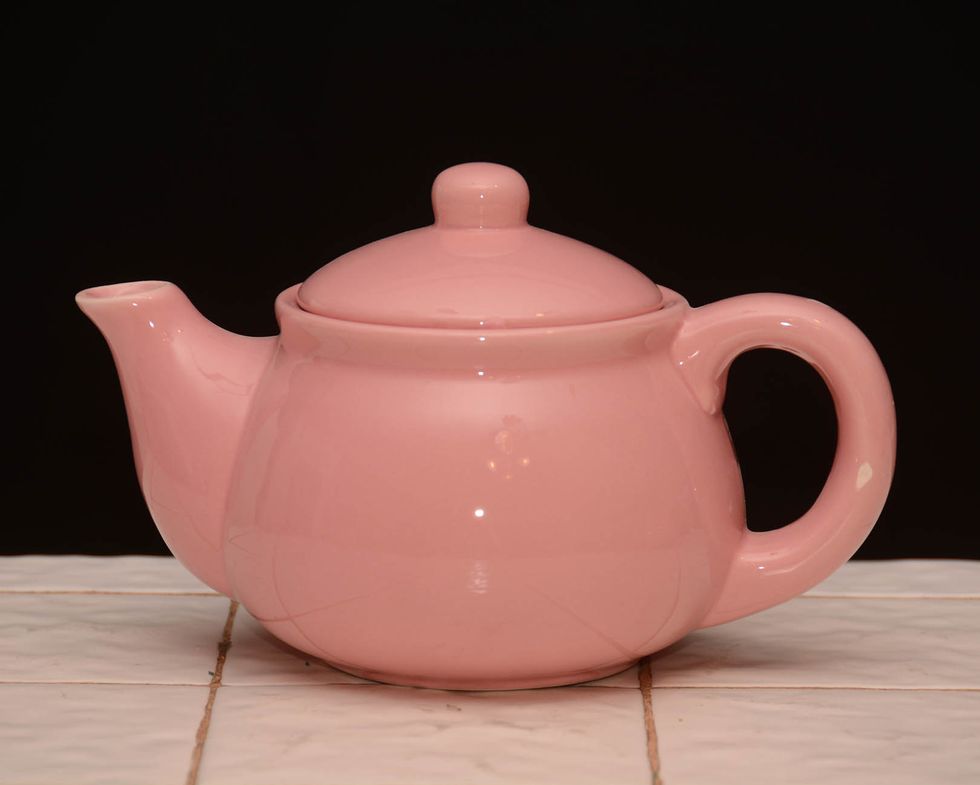 Start with a teapot!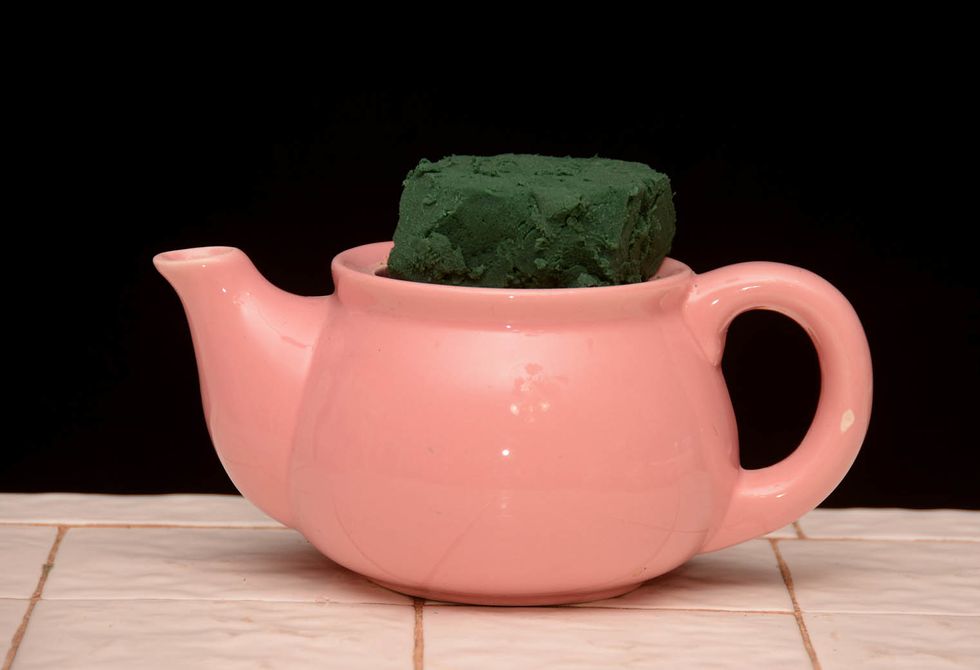 Add a piece of floral foam to the container. Make sure that your foam is saturated with water, and comes at least an inch or so above the container.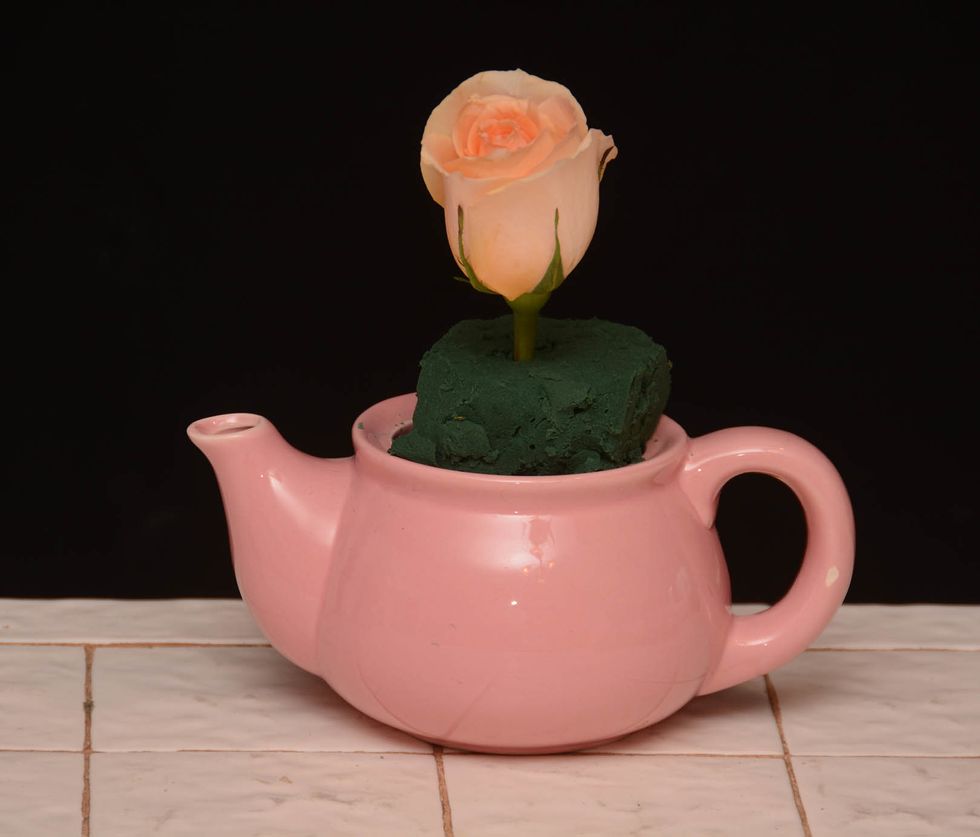 We could make an arrangement using a wide variety of flowers, but let's use roses. They are universally loved, smell good and are a romantic choice! Place one rose as illustrated.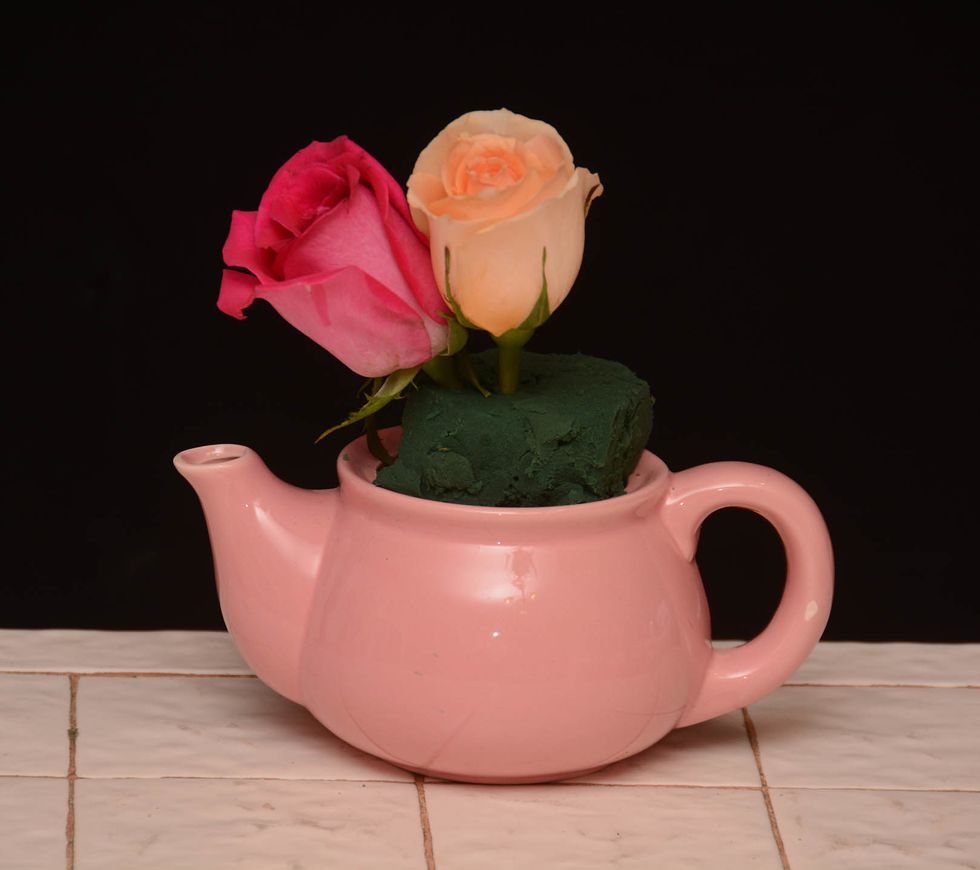 It's more interesting to make this with a variety of colors rather than just one color rose. Let's play with a rainbow effect. Place a second rose slightly to the left of the first.
Next add a rose to the right of your first flower. This design, as you can see is going to be quick, easy and will give a great visual effect!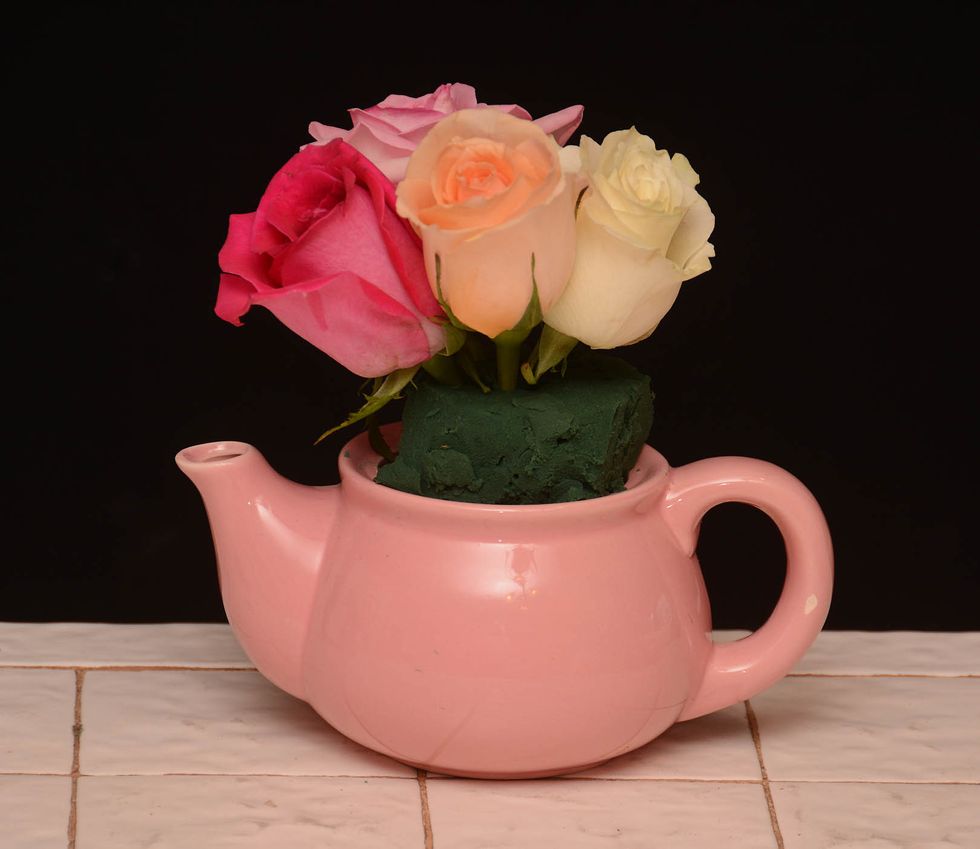 You can make this arrangement one sided, or meant to be viewed all the way around. We will chose to make this one to be viewed on all sides. Place a fourth rose facing the opposite side.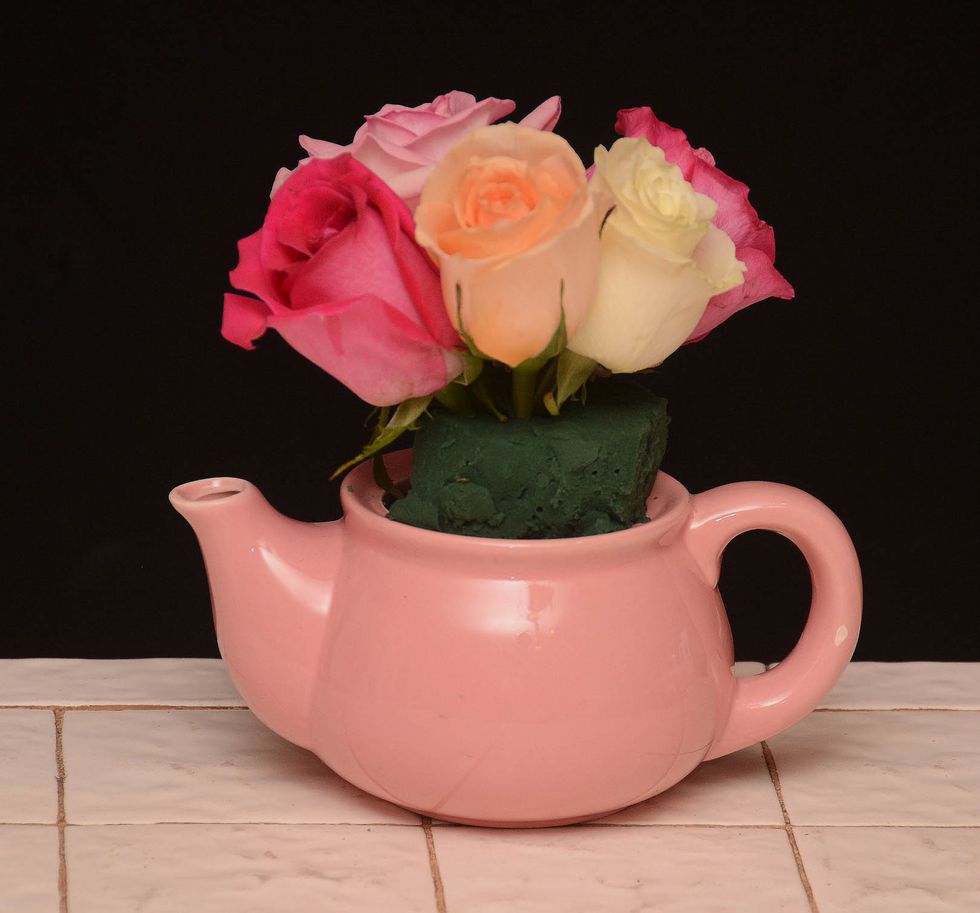 Place another rose facing the opposite direction. You can see it on the upper right side (hot pink) behind the white/cream colored flower to the right.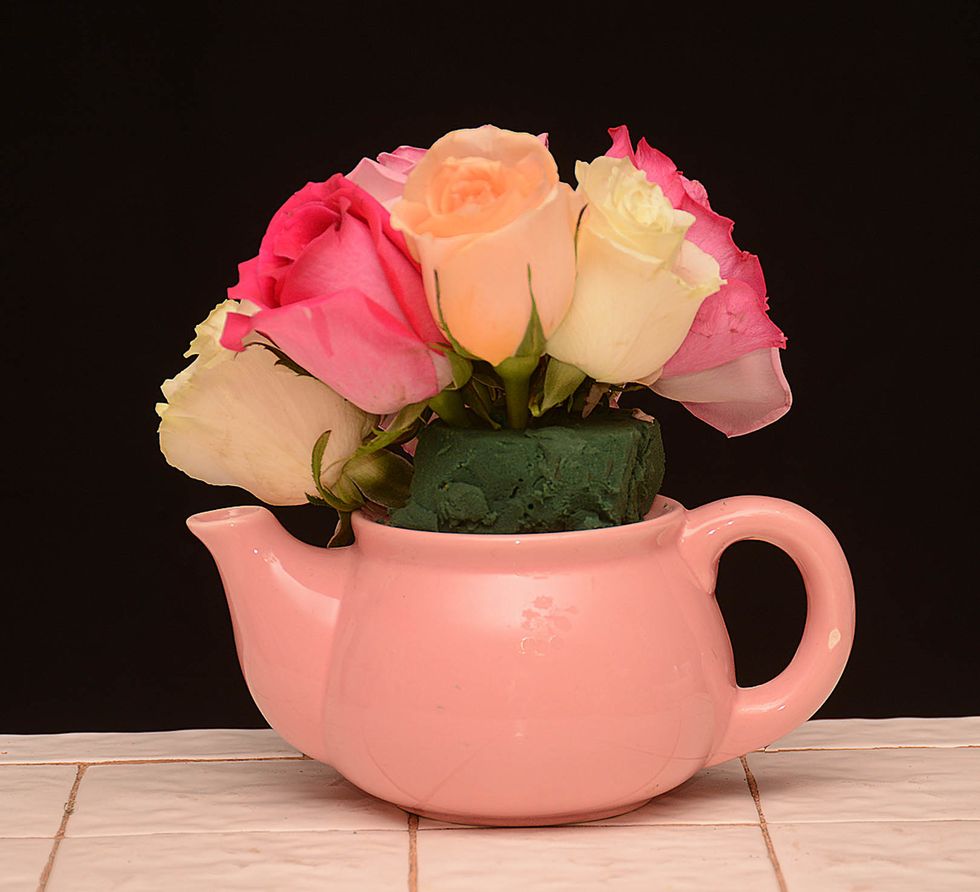 One more rose is placed to the extreme left. This rose is placed on the side of the foam rather than on the top.Place three additional roses on the side facing away from us.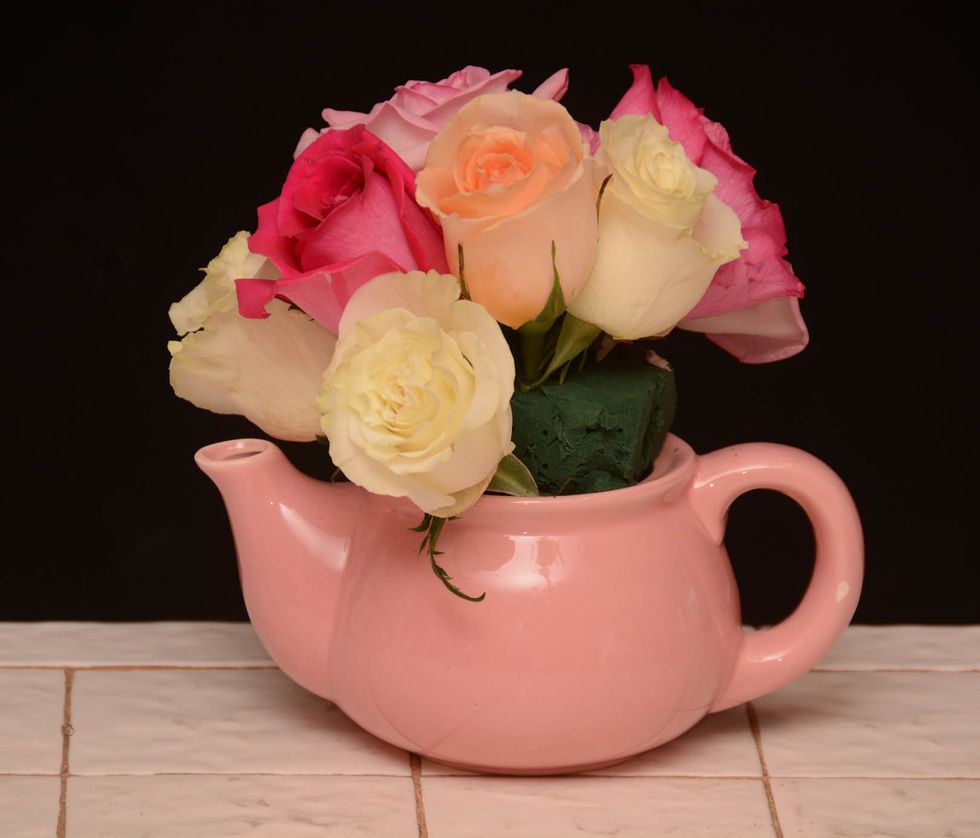 Place a rose onto the side facing us…. You can see that the overall shape is a gentle hemispherical mound shape.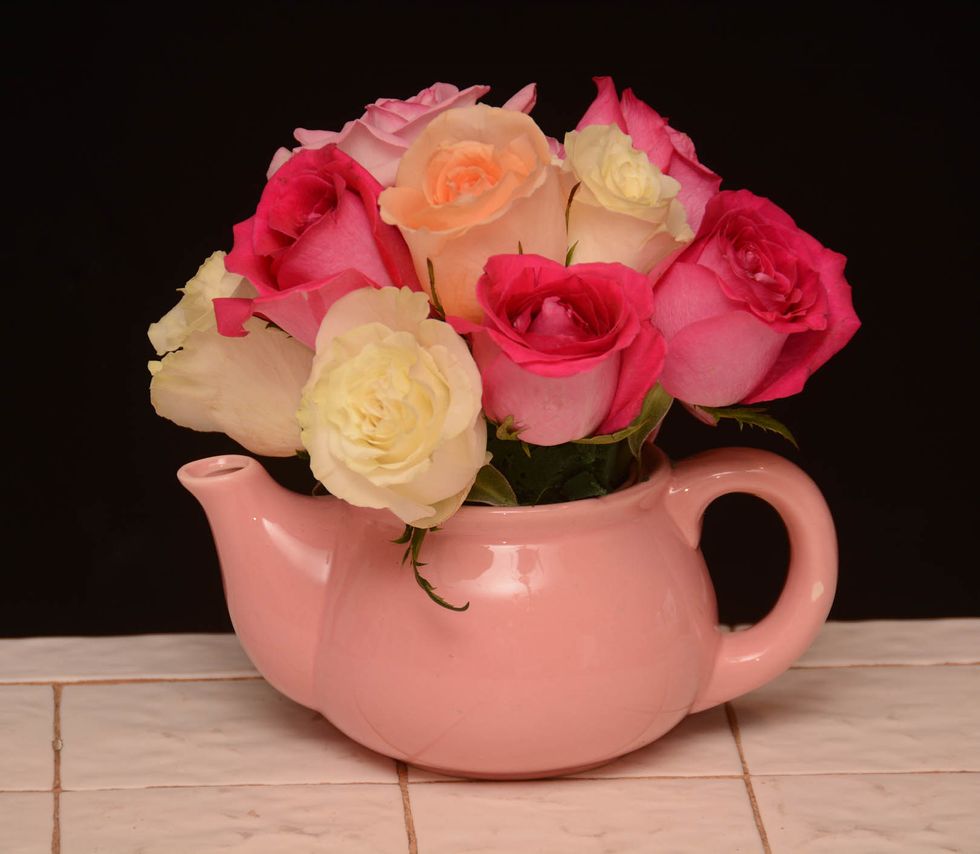 Two more roses (hot pink) are placed on the side facing us. (You can see nine flowers here, with three facing along the other side that were placed earlier.)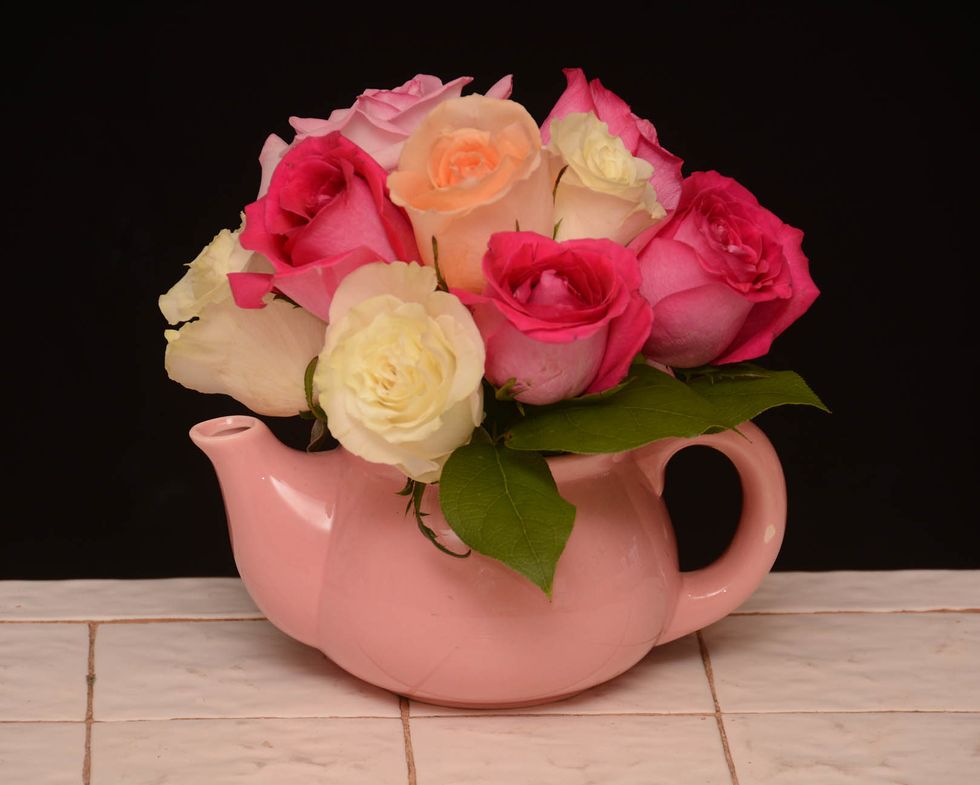 Cover any foam that is showing with a few pieces of foliage. In this case we are using salal tips. We could also use other greens such as baker fern. Do this on the other side of the design as well.
The design as you see it is gorgeous and will be appreciated quite nicely as shown here.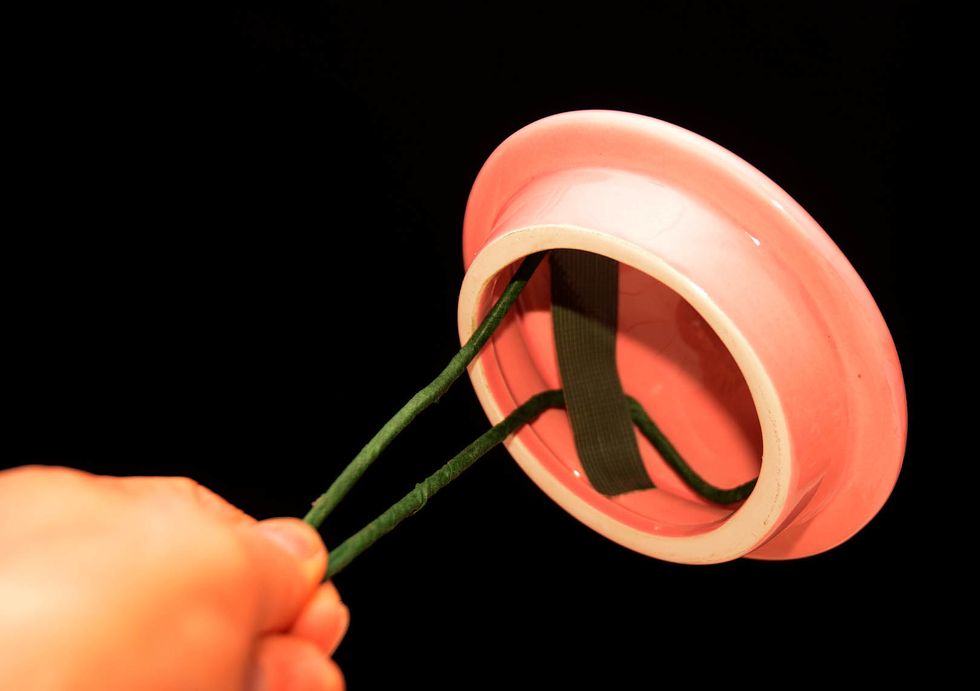 Optional: To add a lid, cluster four 18 gauge wires and tape them together. Use oasis tape to add additional security. Use caution. It works but if not careful can come off. That's why it's optional.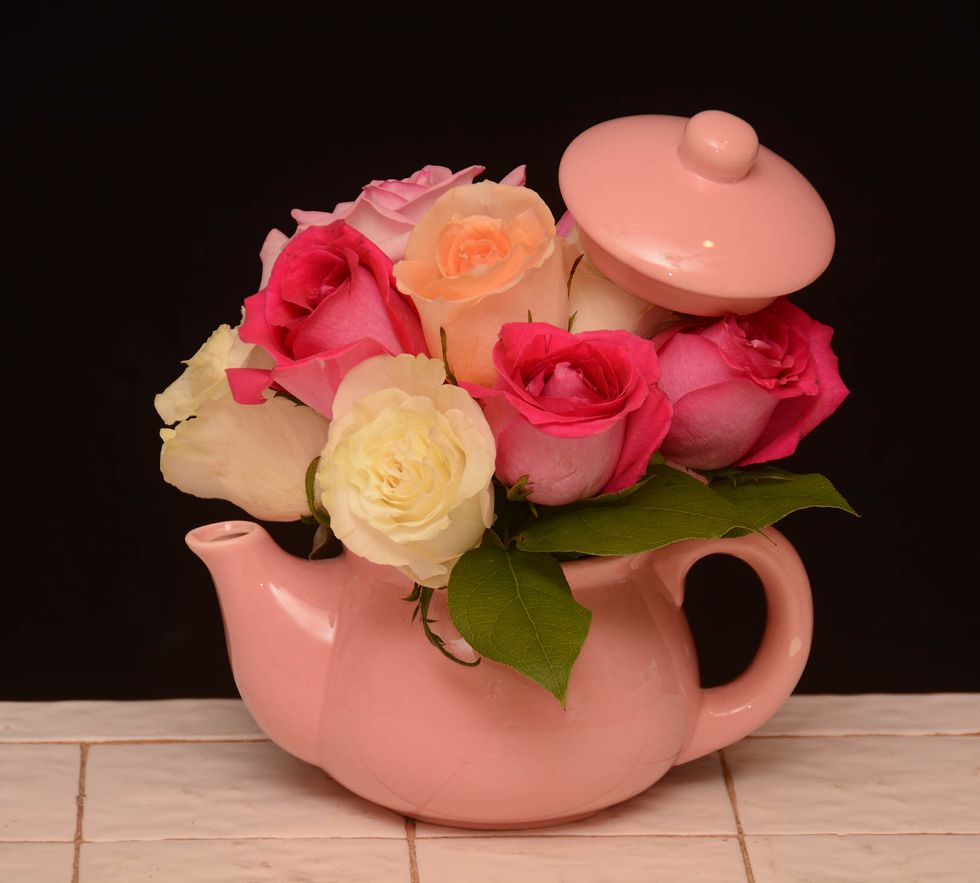 Here is the second possible ending point of the design using the optional addition of the teapot lid. The overall design is rich, elegant and sure to make a big hit with Mom!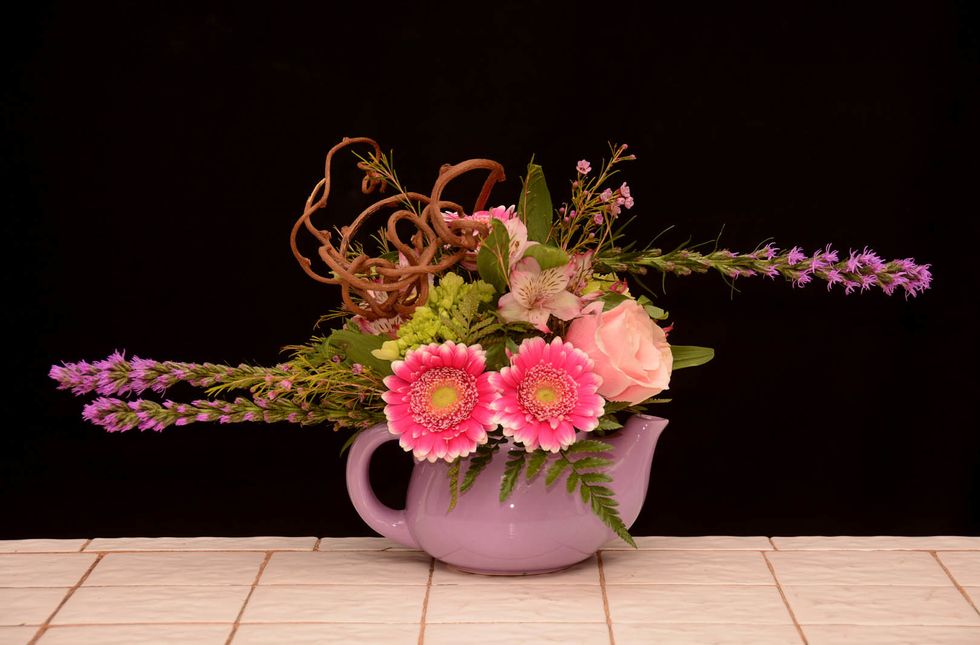 Thanks for viewing this mini lesson. We hope you enjoyed it. A huge number of additional teapots decorated with flowers can be found in an album on our Facebook page at www.facebook.com/floralschool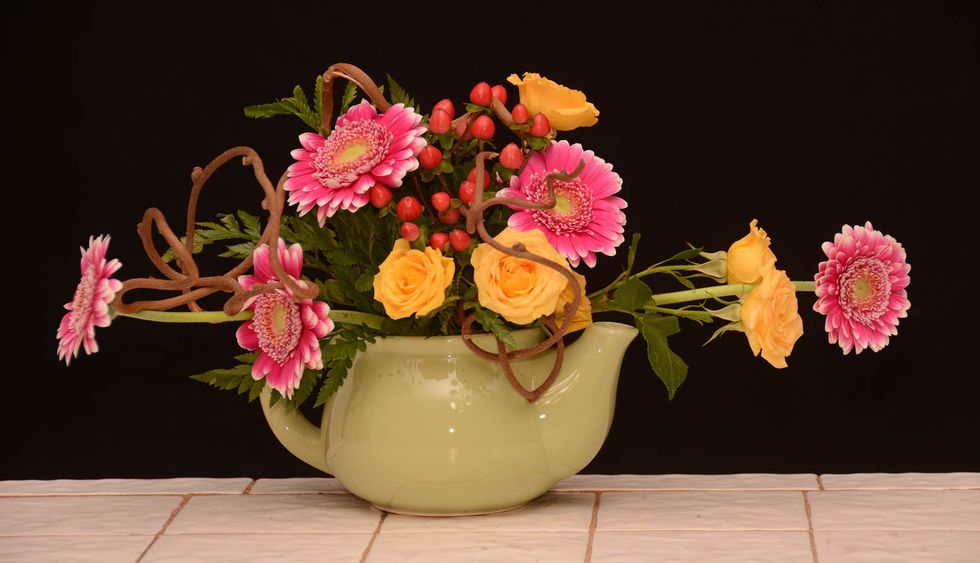 If you really want to learn floral designing, consider taking one of our hands on workshop programs. Rittners Floral School Boston, MA. www.floralschool.com tel: 617-267-3824
1.0 Teapot
12.0 Roses
A few pieces of foliage such as salal tips
Rittners Floral School
More resources-Rittners Floral School, one of the finest floral schools in N.America\nwww.facebook.com/floralschool\nEMAIL:\nsteve@floralschool.com