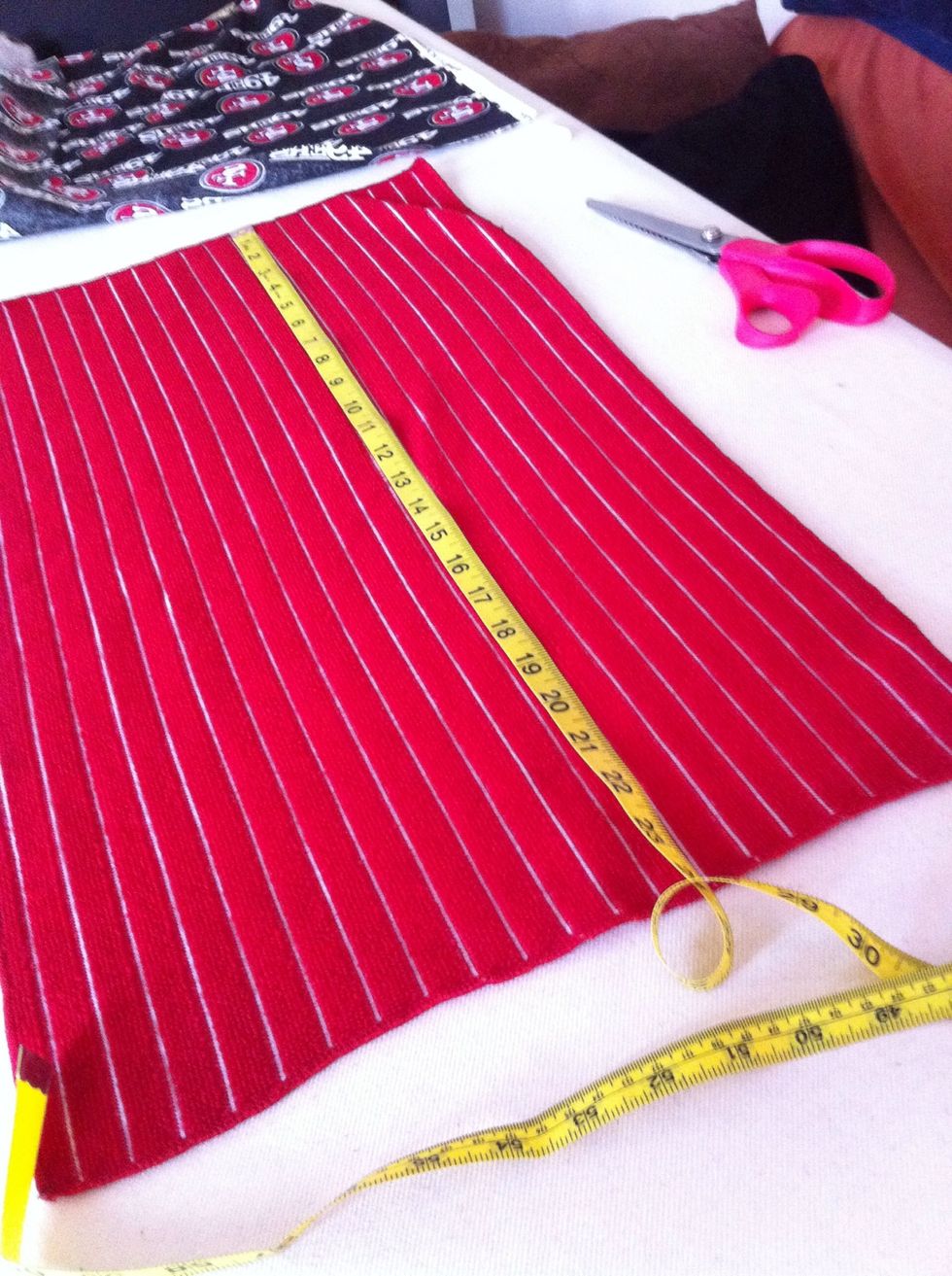 First start by measuring the length and width of you towel fabric.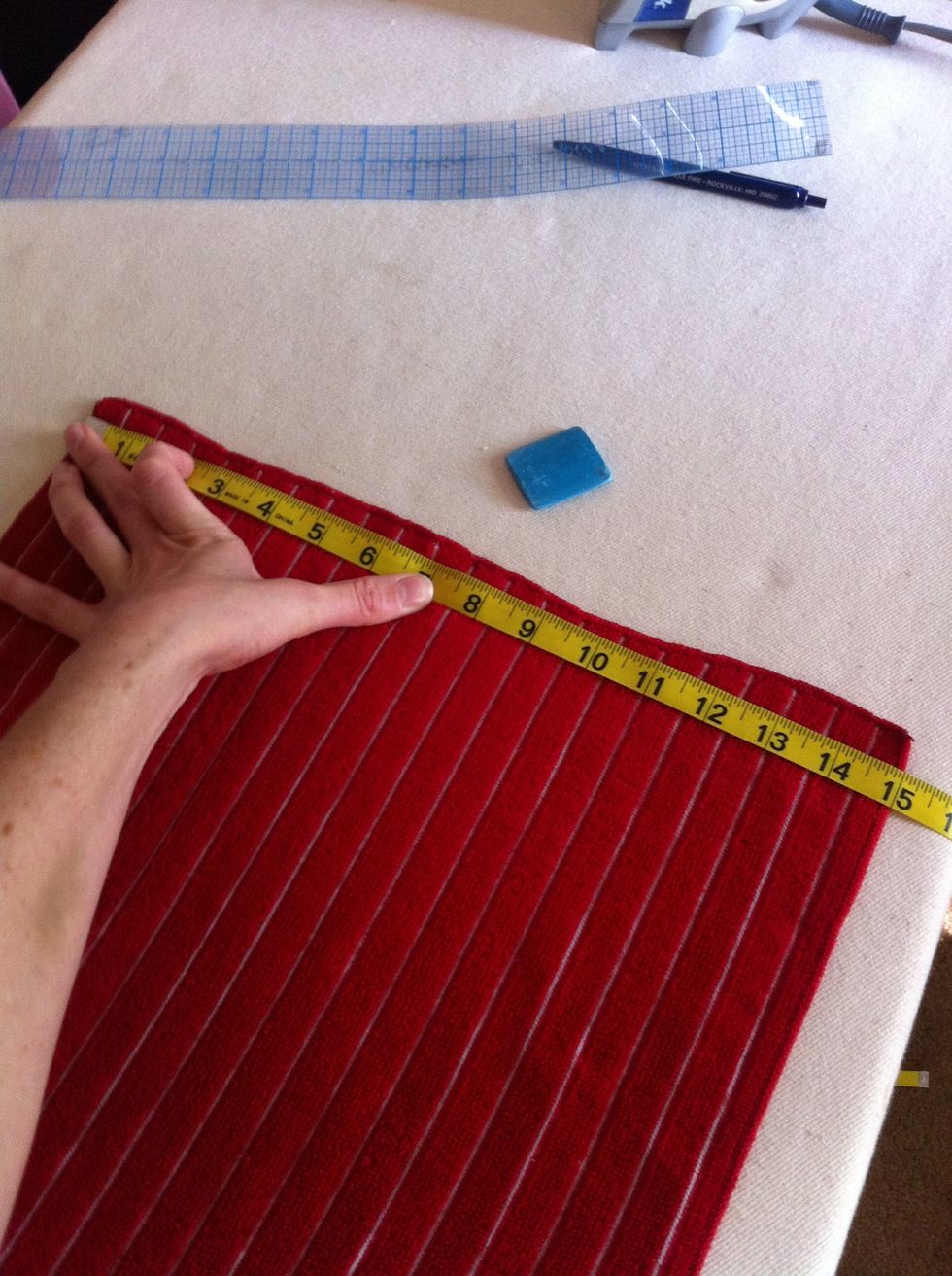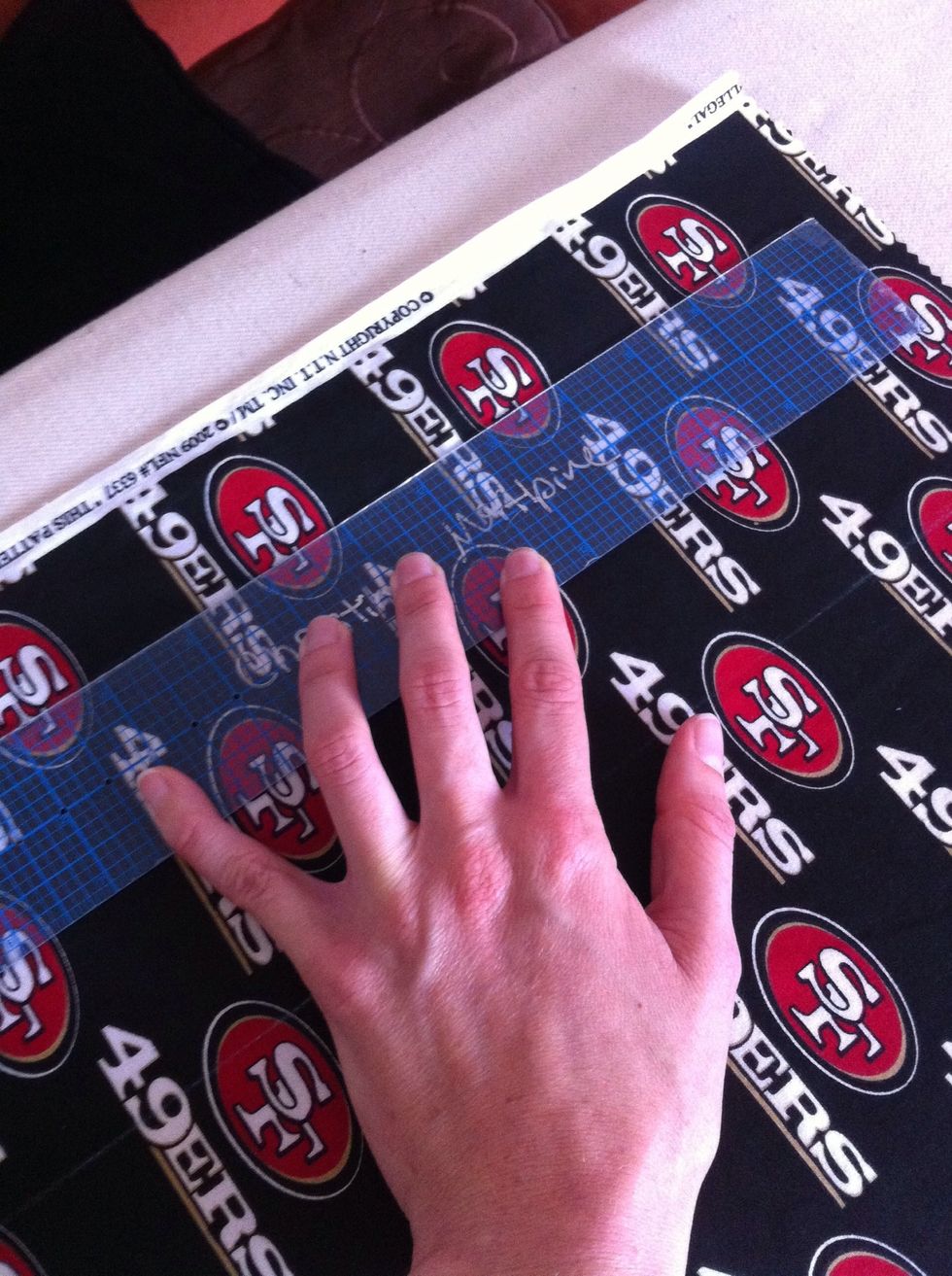 With a ruler and fabric chalk draw out your rectangle.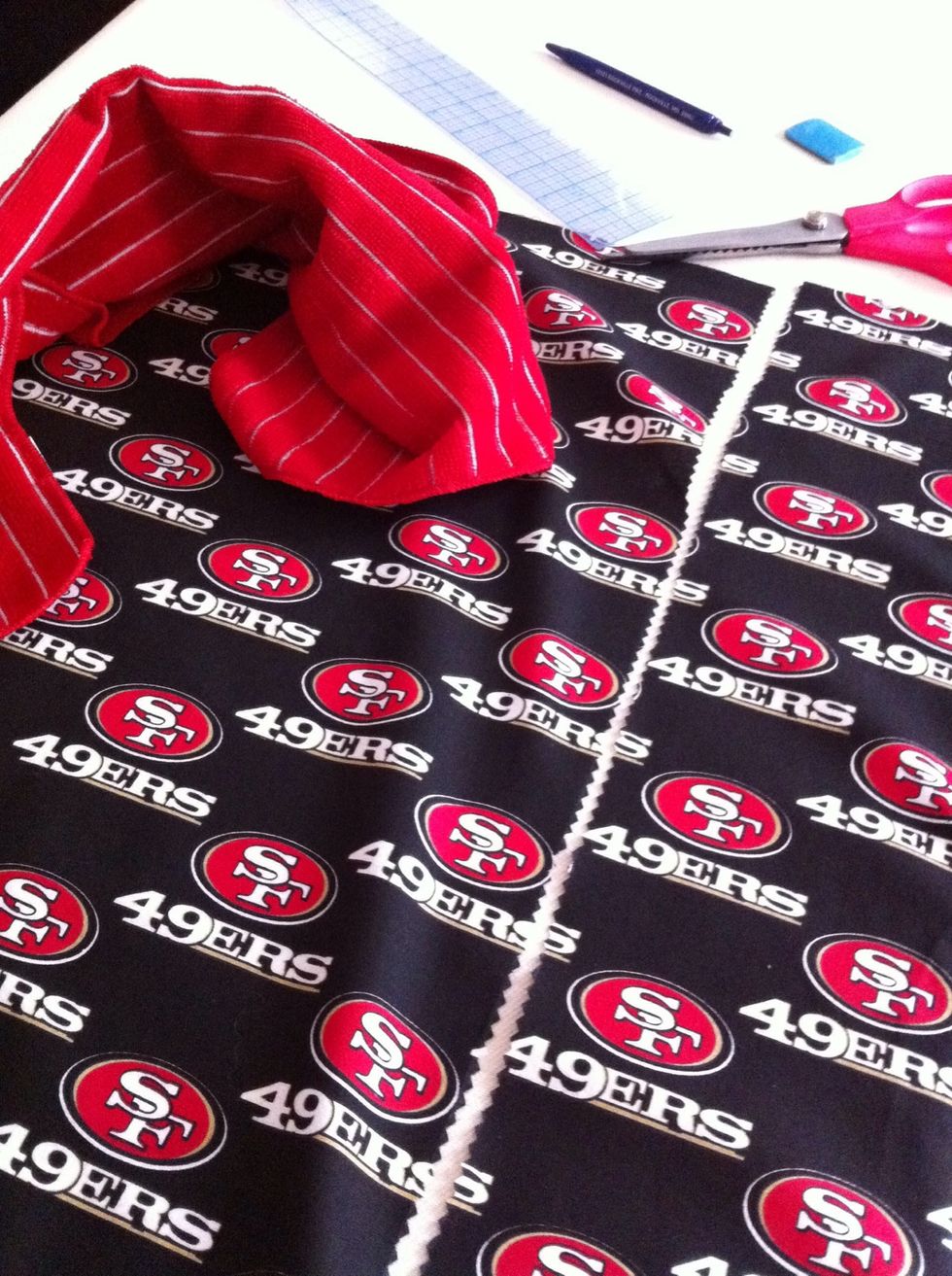 Cut it out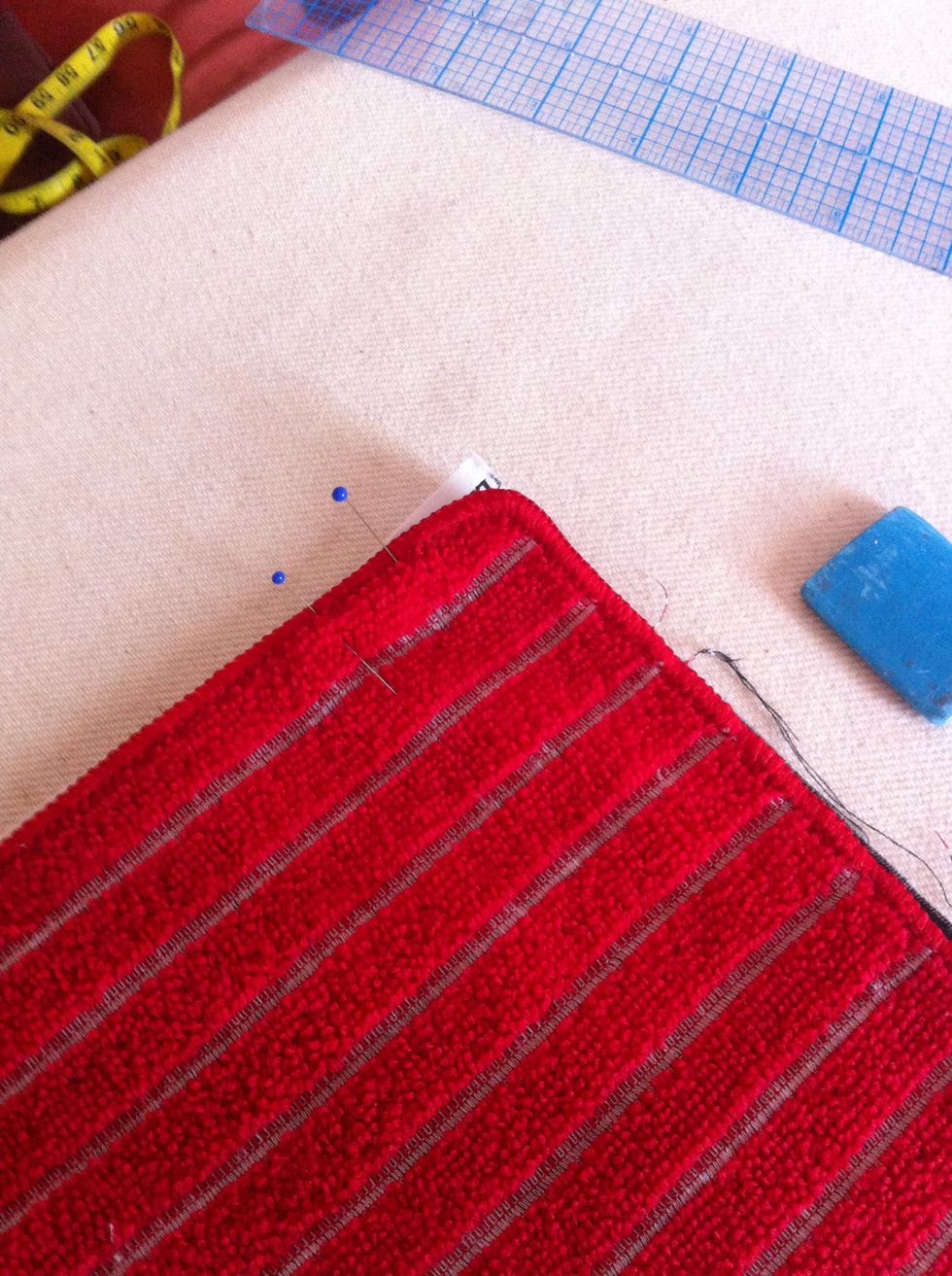 With wrong sides together pin and sew your two rectangles together.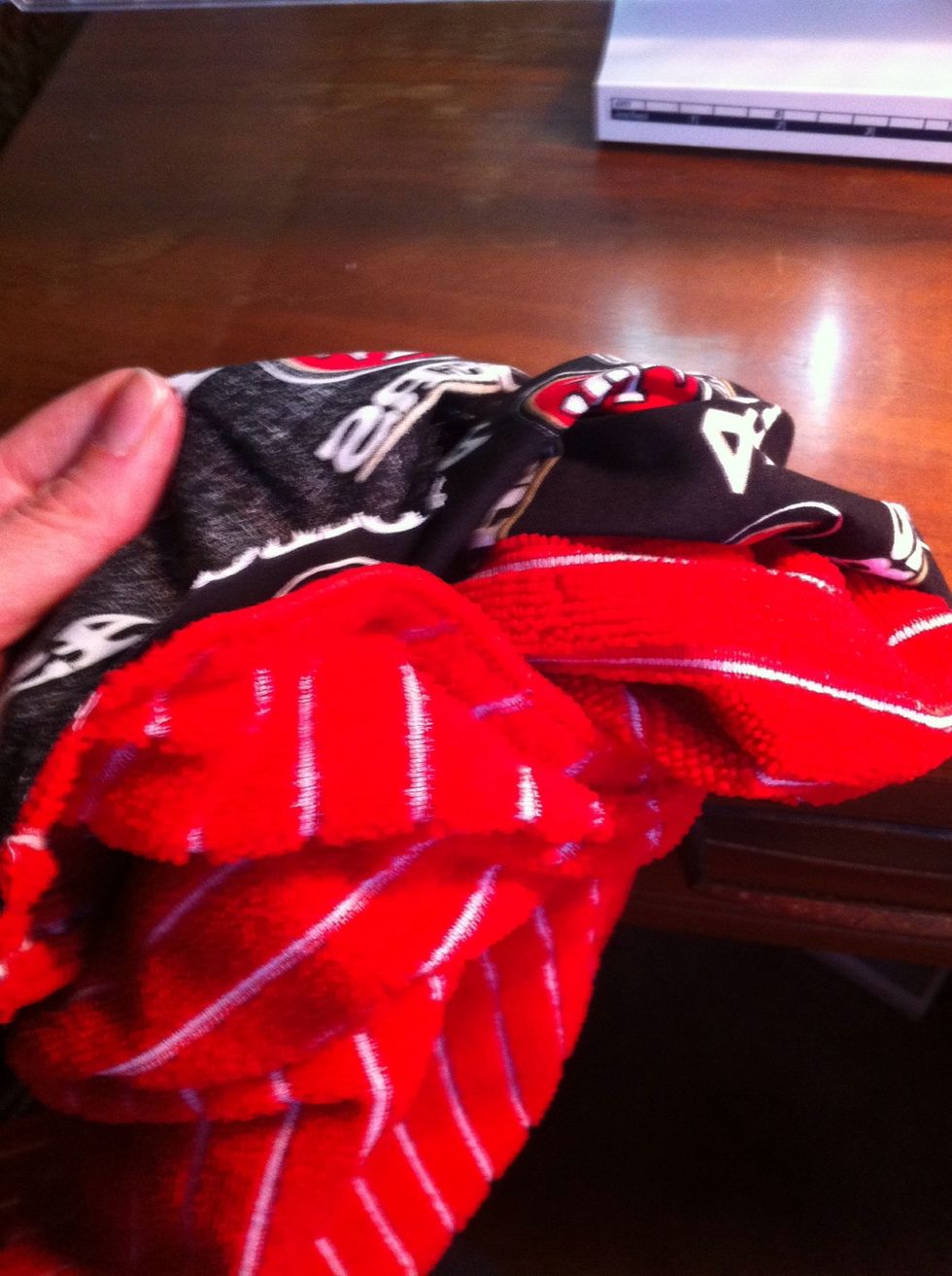 Make sure to leave a little hole to pull everything through.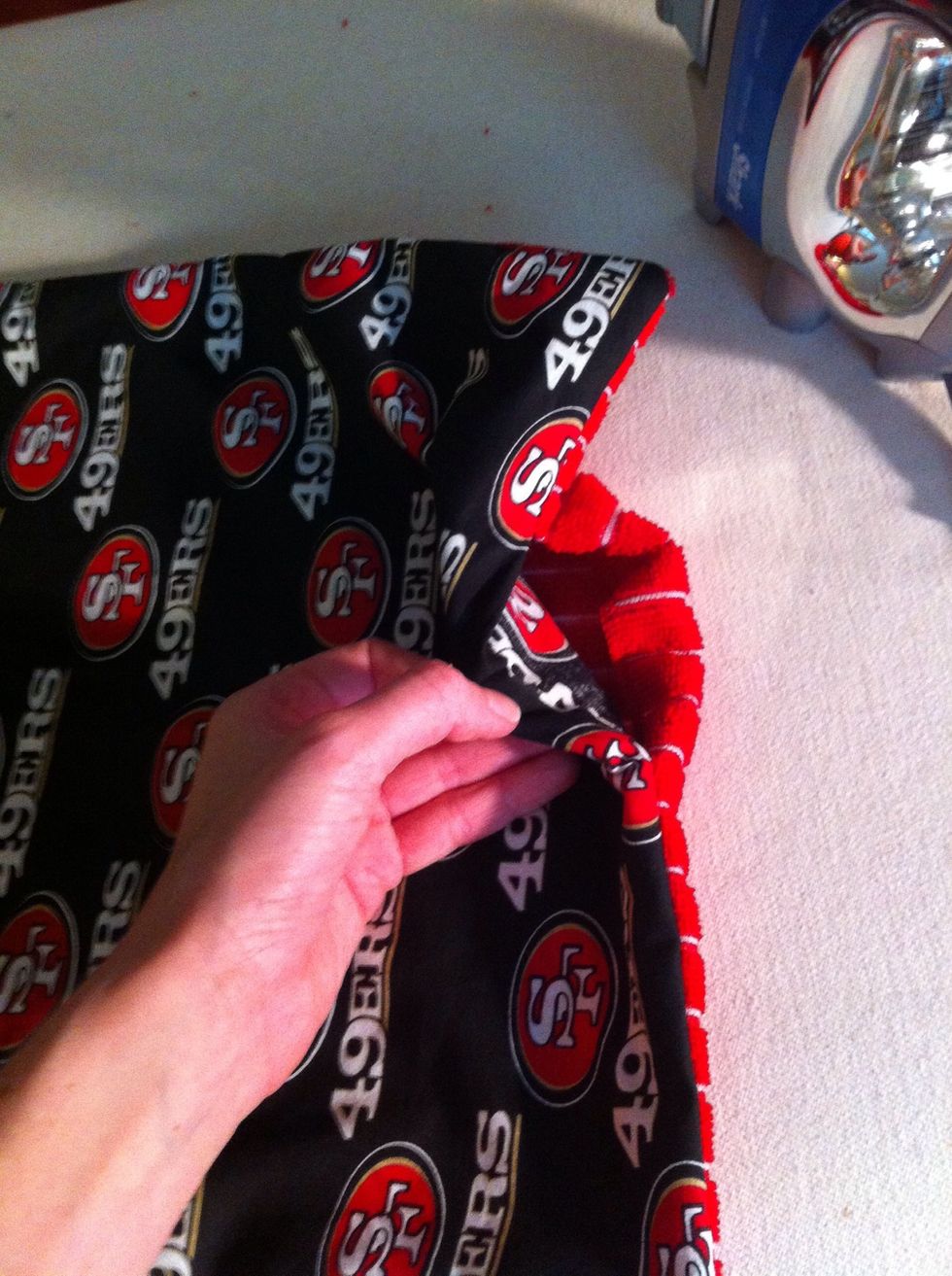 Clip your corners before turning right side out. Then press with your cotton fabric on top. Then your last step is to top stitch all the way around.
A great gift for a expecting sports fan!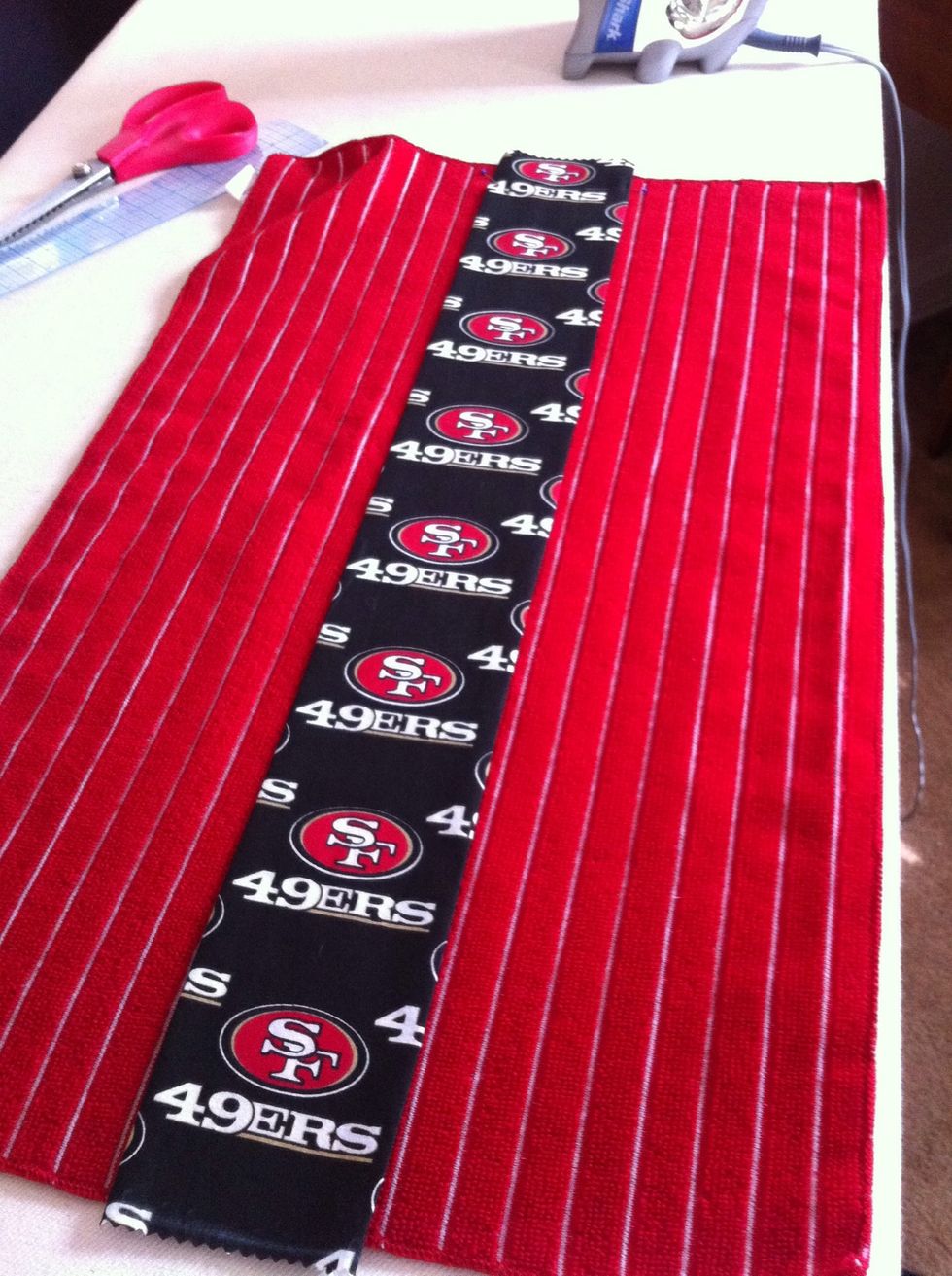 Here's another option. Good for using scraps or left overs.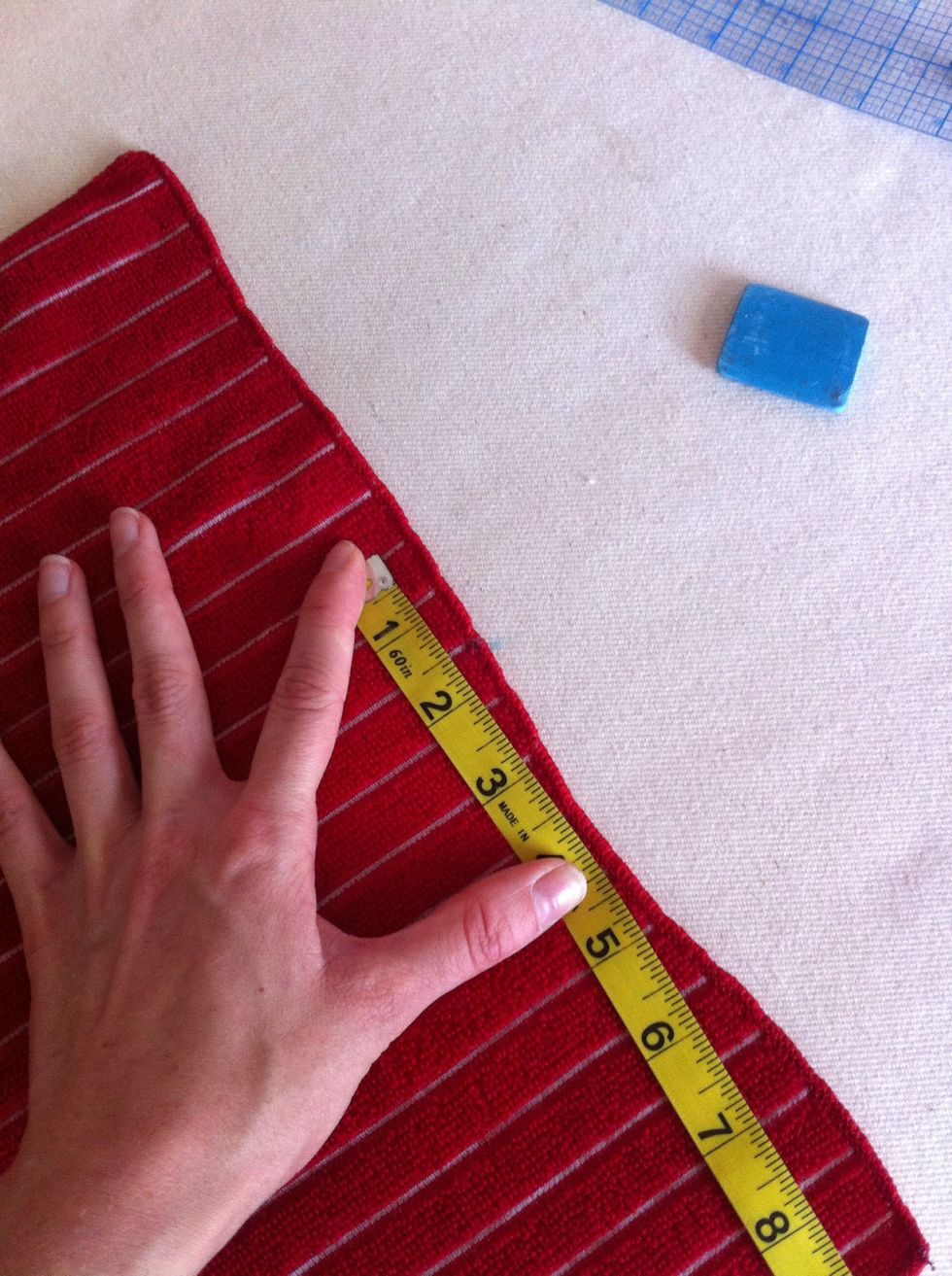 Find you center of the towel.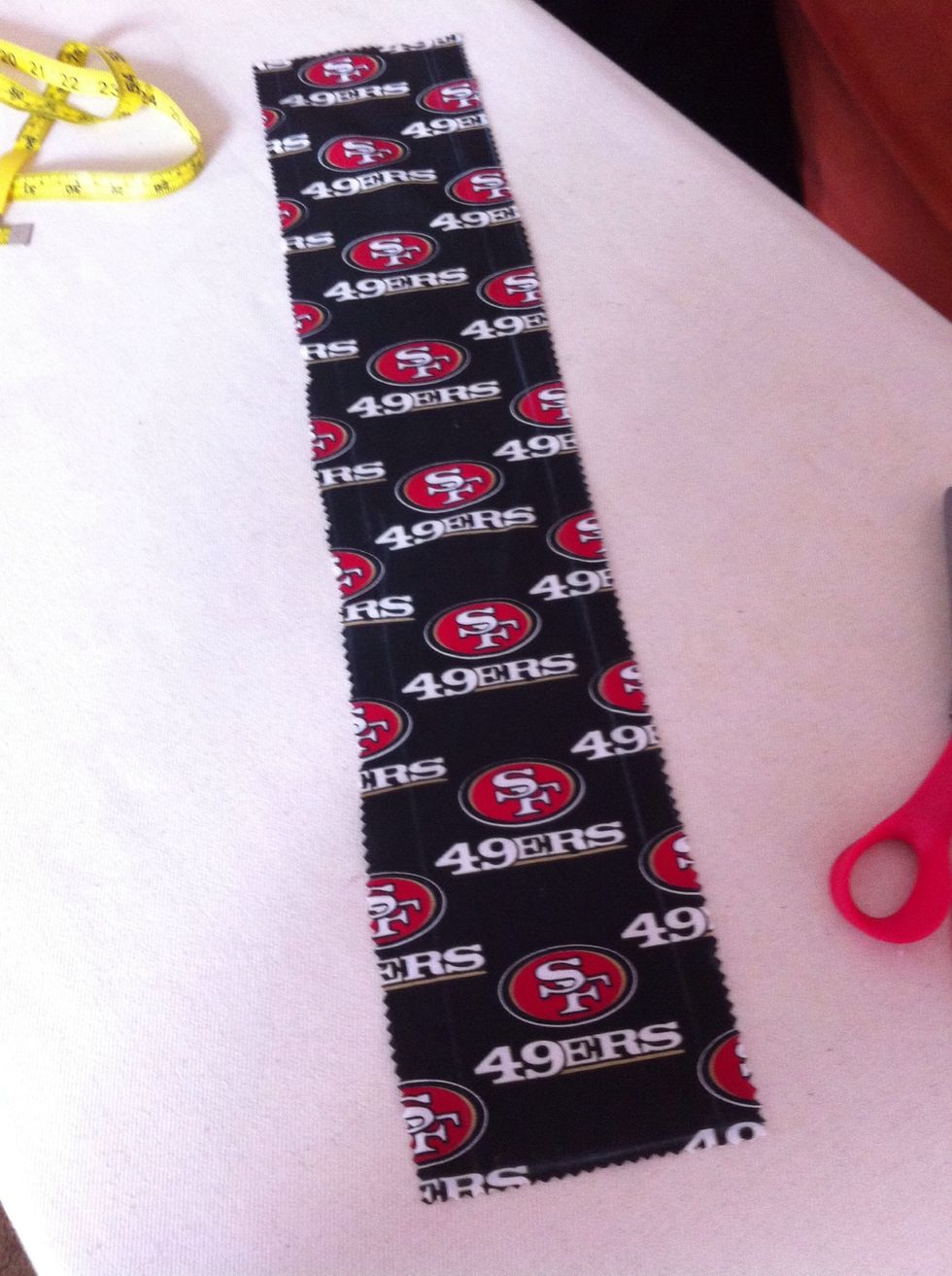 With your ruler draw out your needed length and desired width.
Fold and press.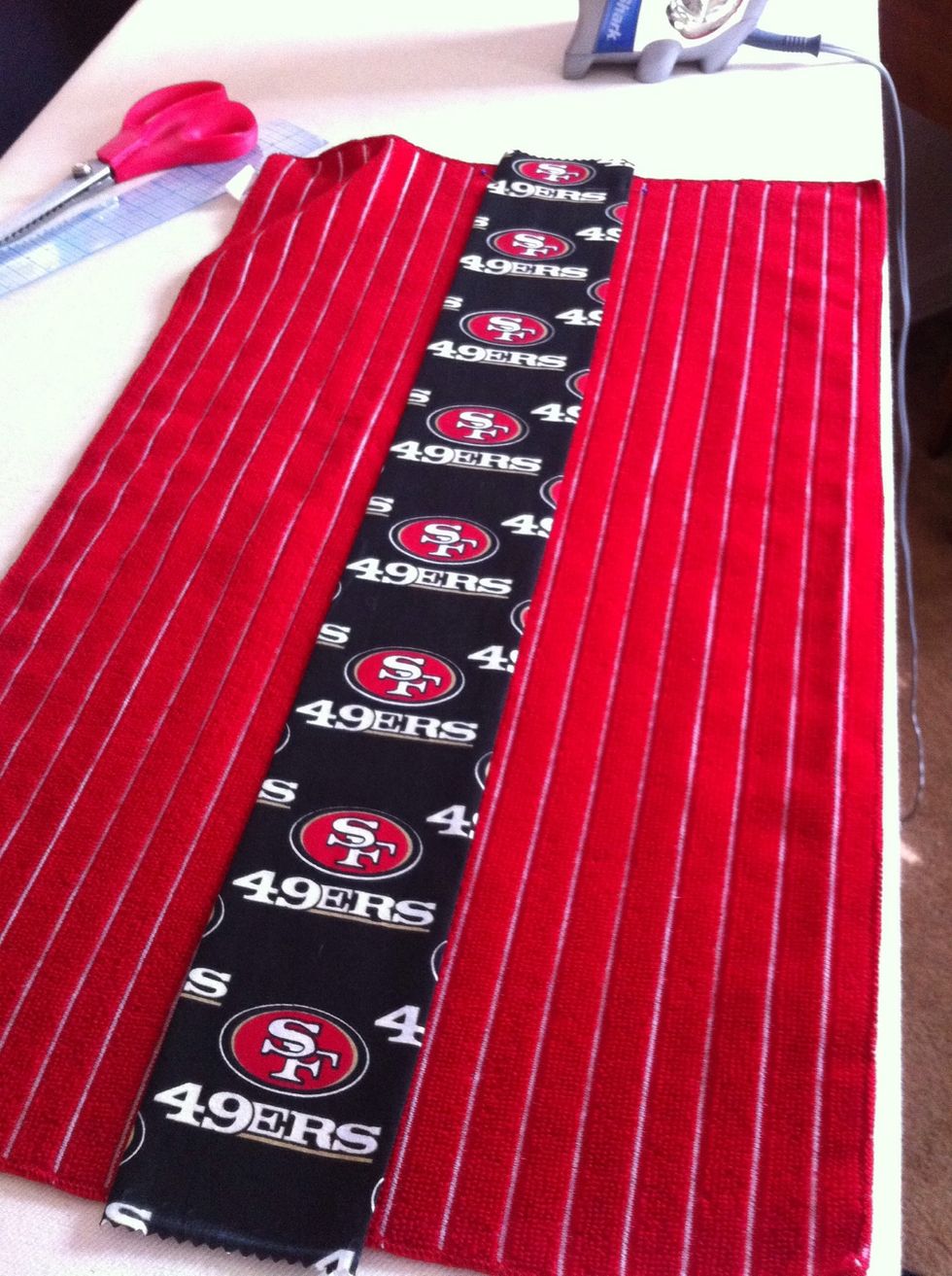 Place, pin and sew!
1/2yd Your favorite teams fabric (cotton)
1.0 1 small hand towel
1.0 Coordinating color thread
Pins
Fabric chalk
Fabric ruler