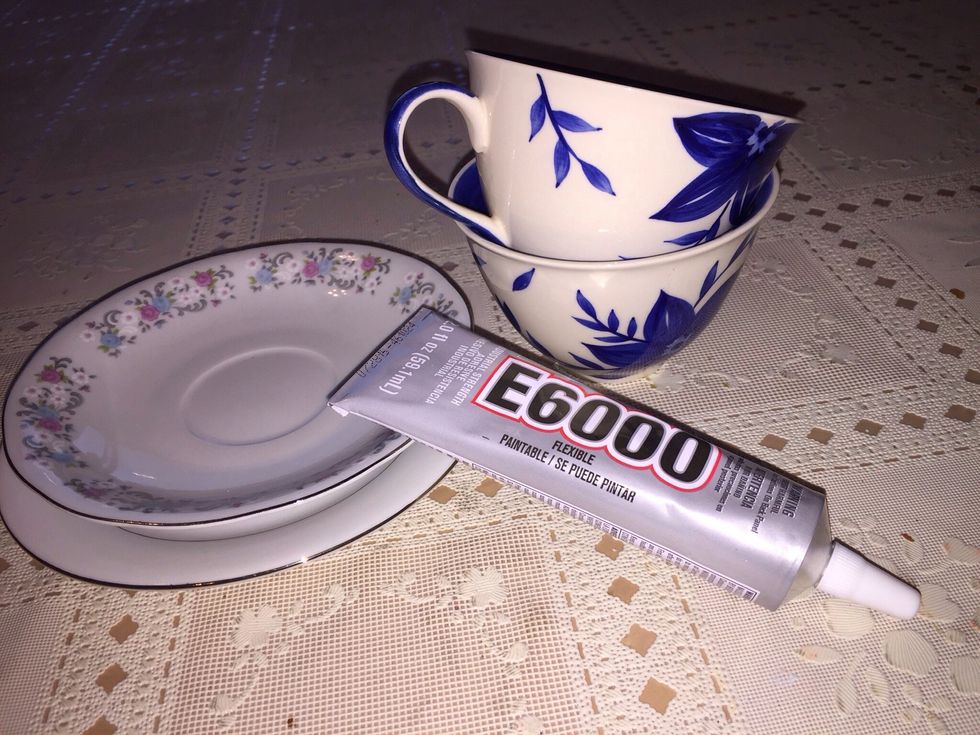 Gather supplies. (I am attaching photos from two separate crafting days. I used both tea cups, and coffee mugs.)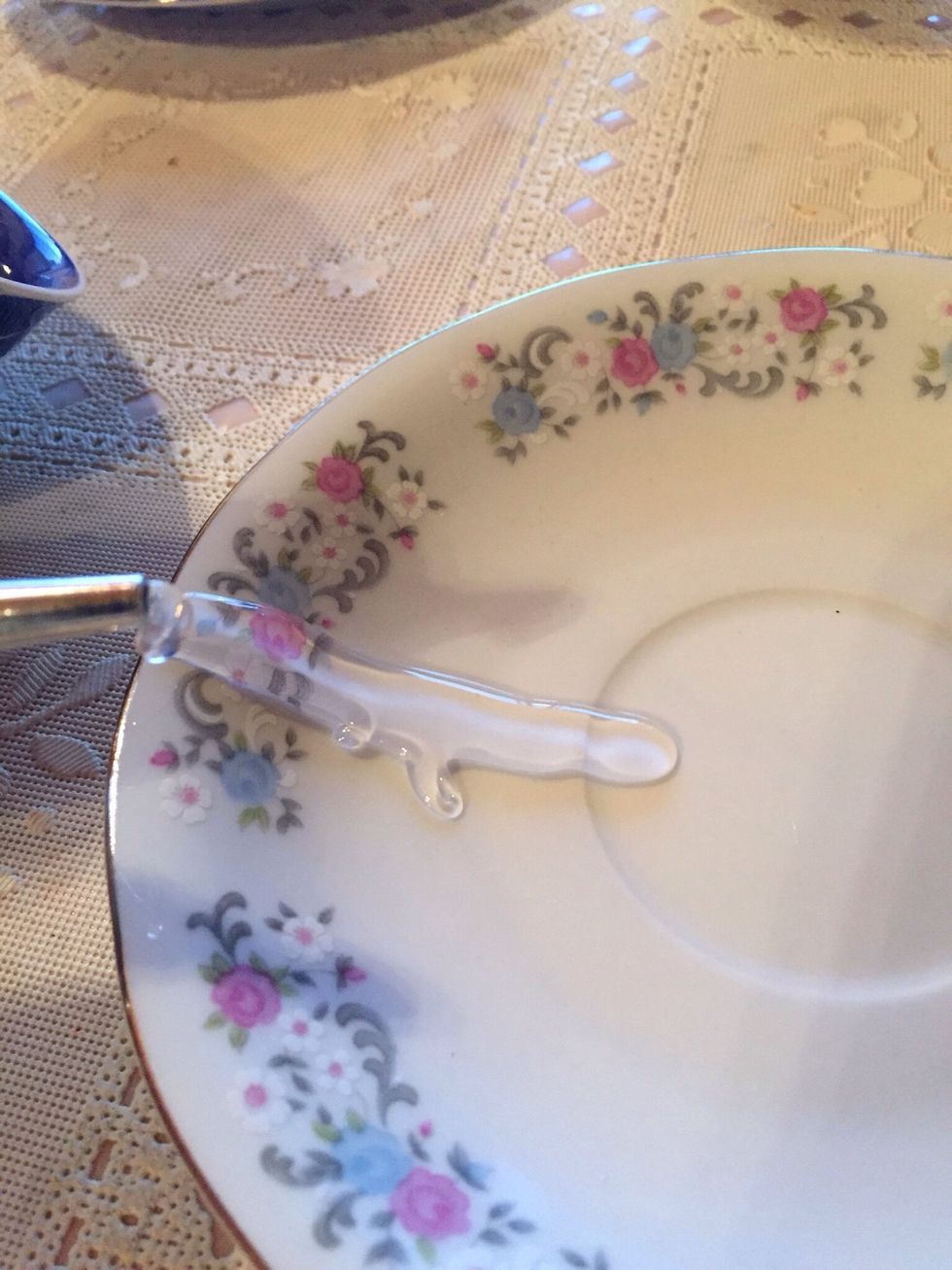 Put a line of glue down the side of the saucer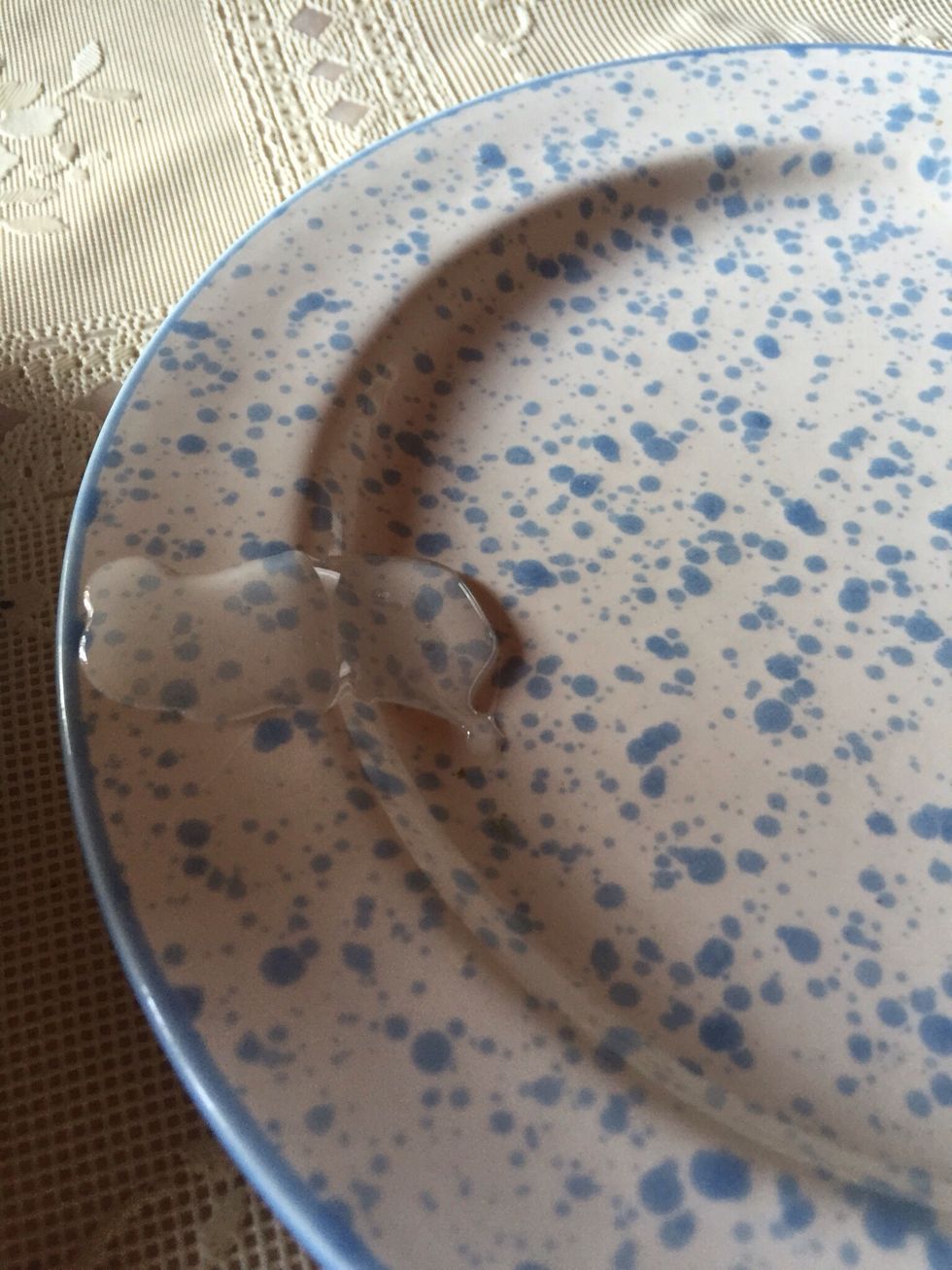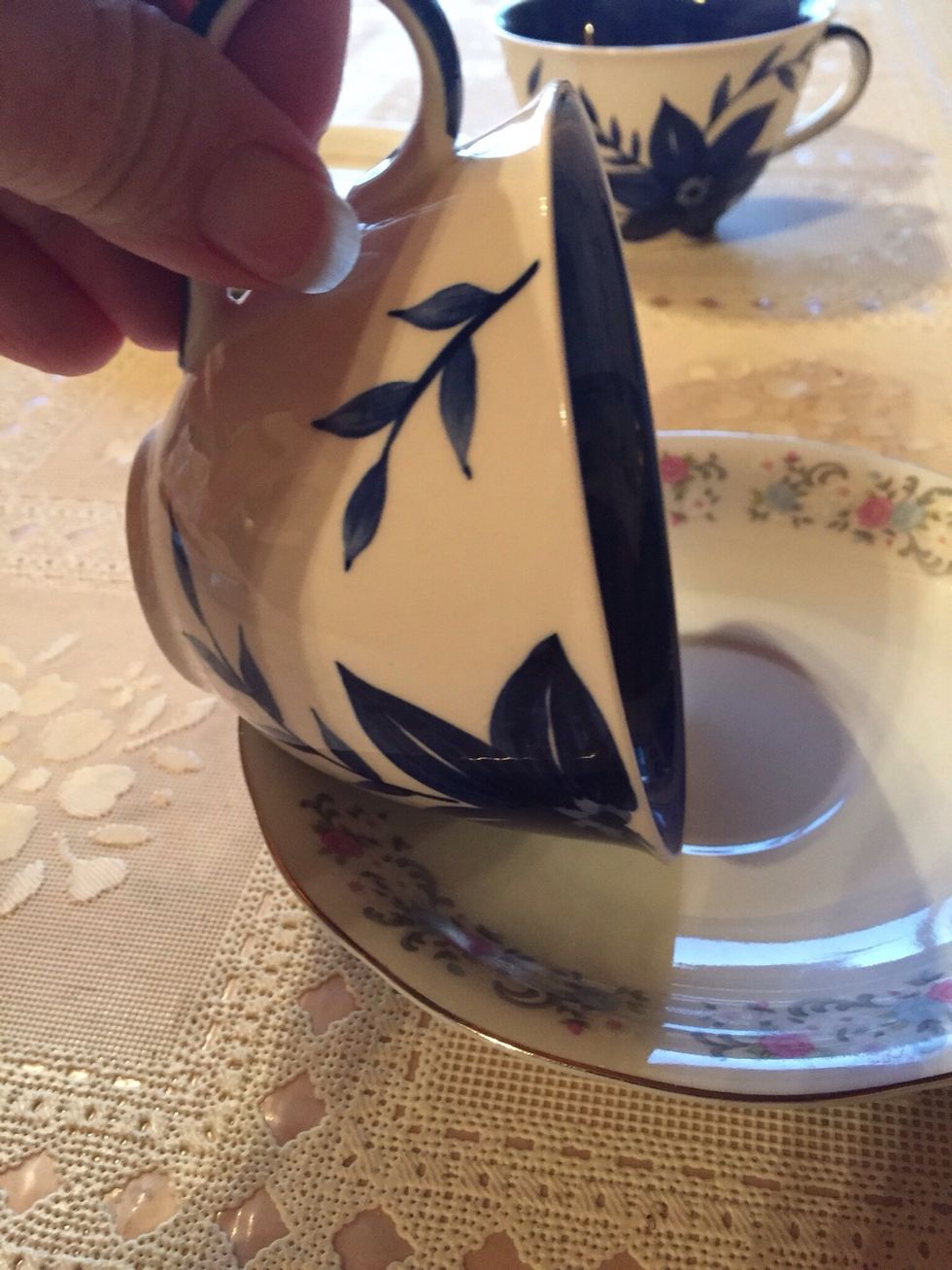 Set tea cup or mug in glue.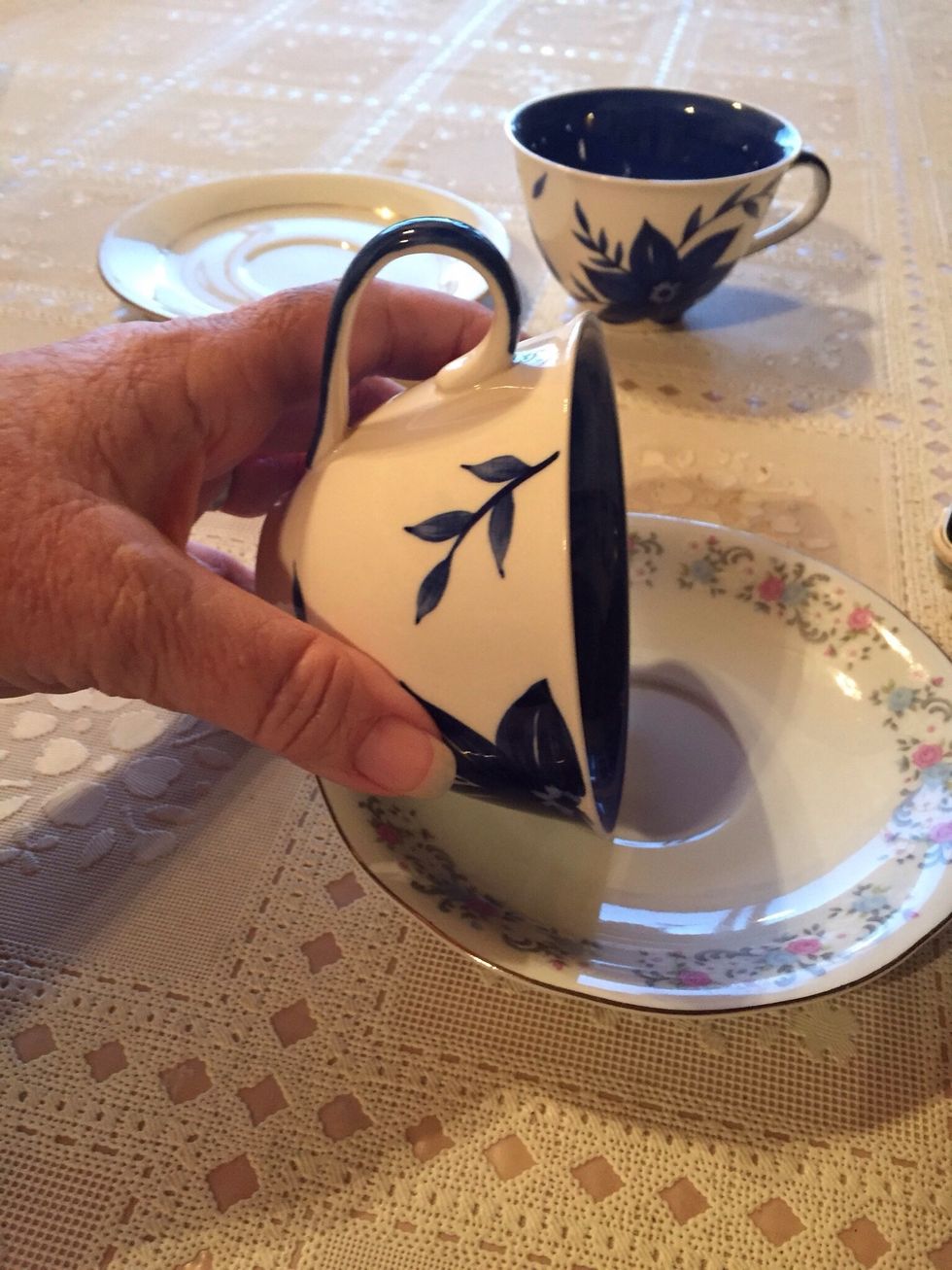 Hold until it adheres.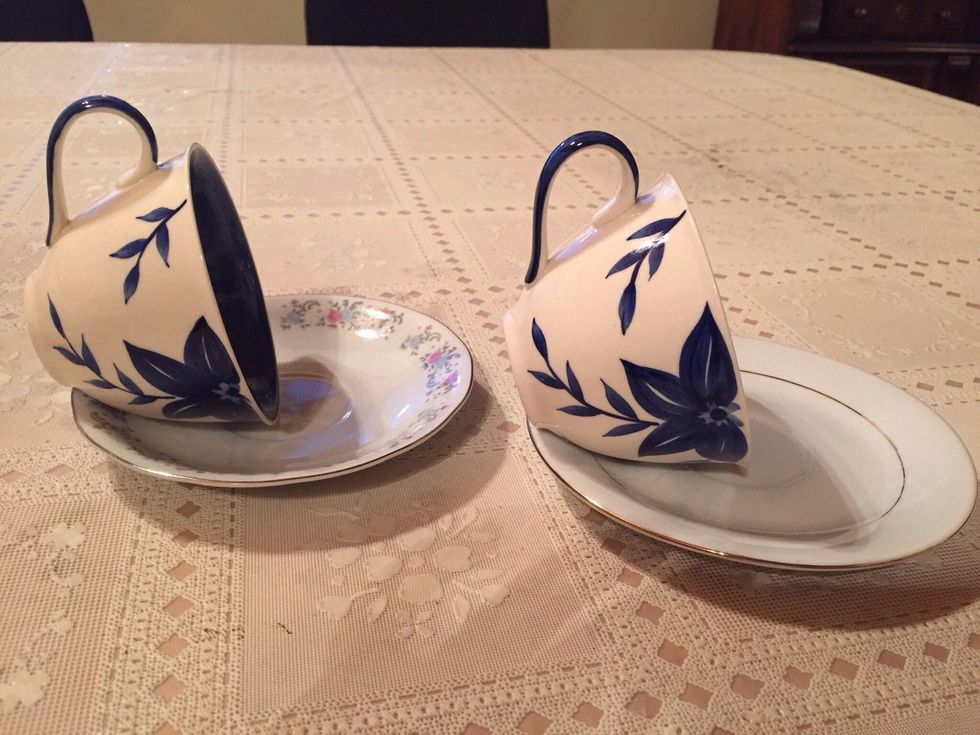 Let set 24 hours for glue to seal.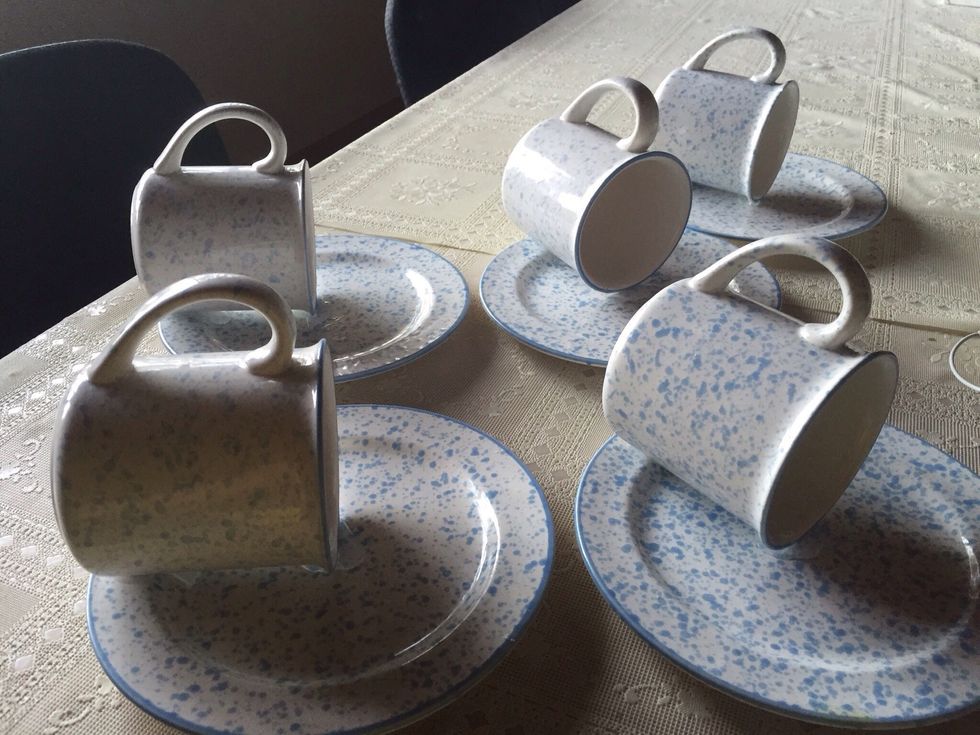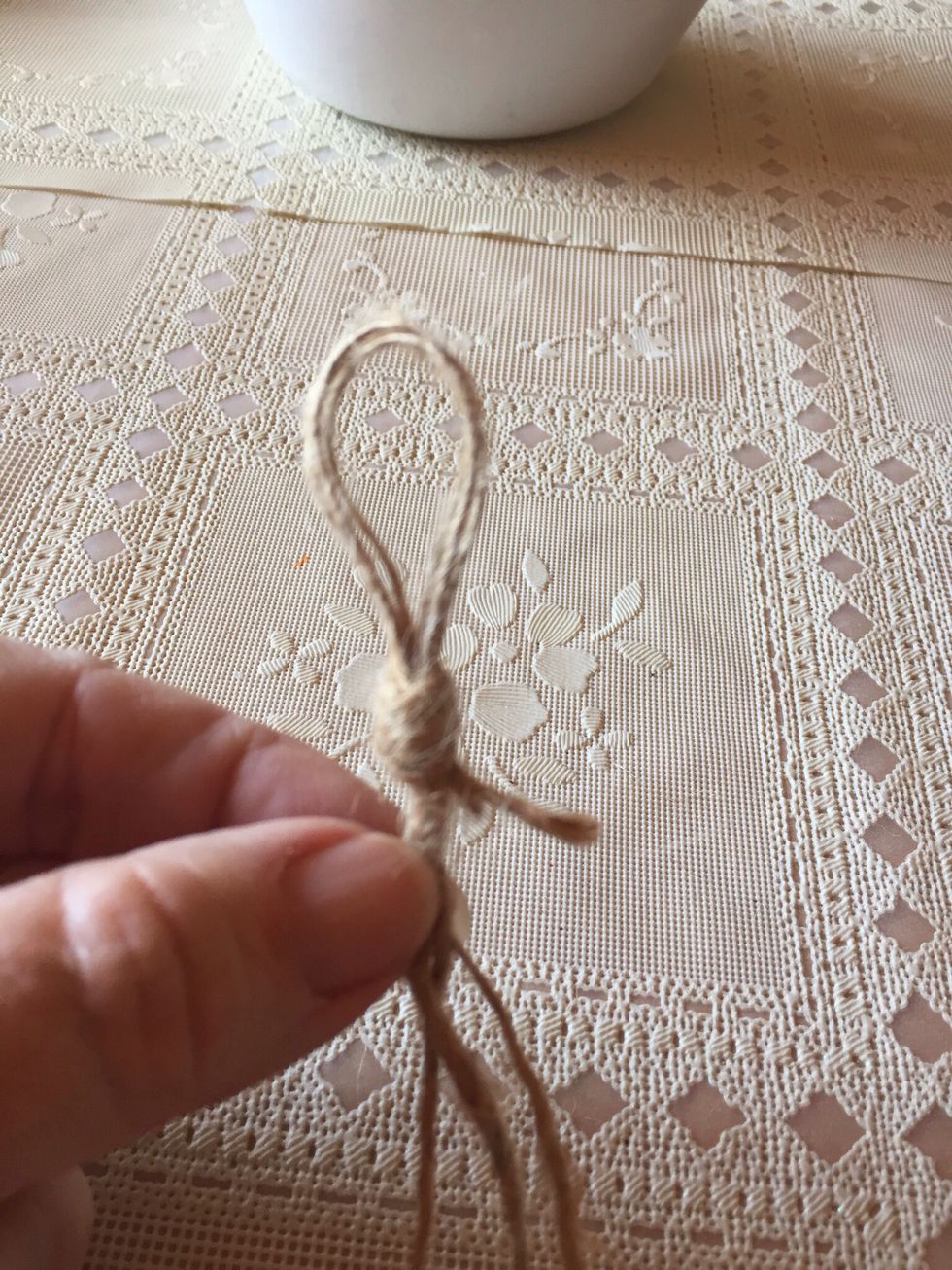 When glue is set, cut twine to desired length. I used three lengths of twine and braided it for added strength. Start by knotting a loop....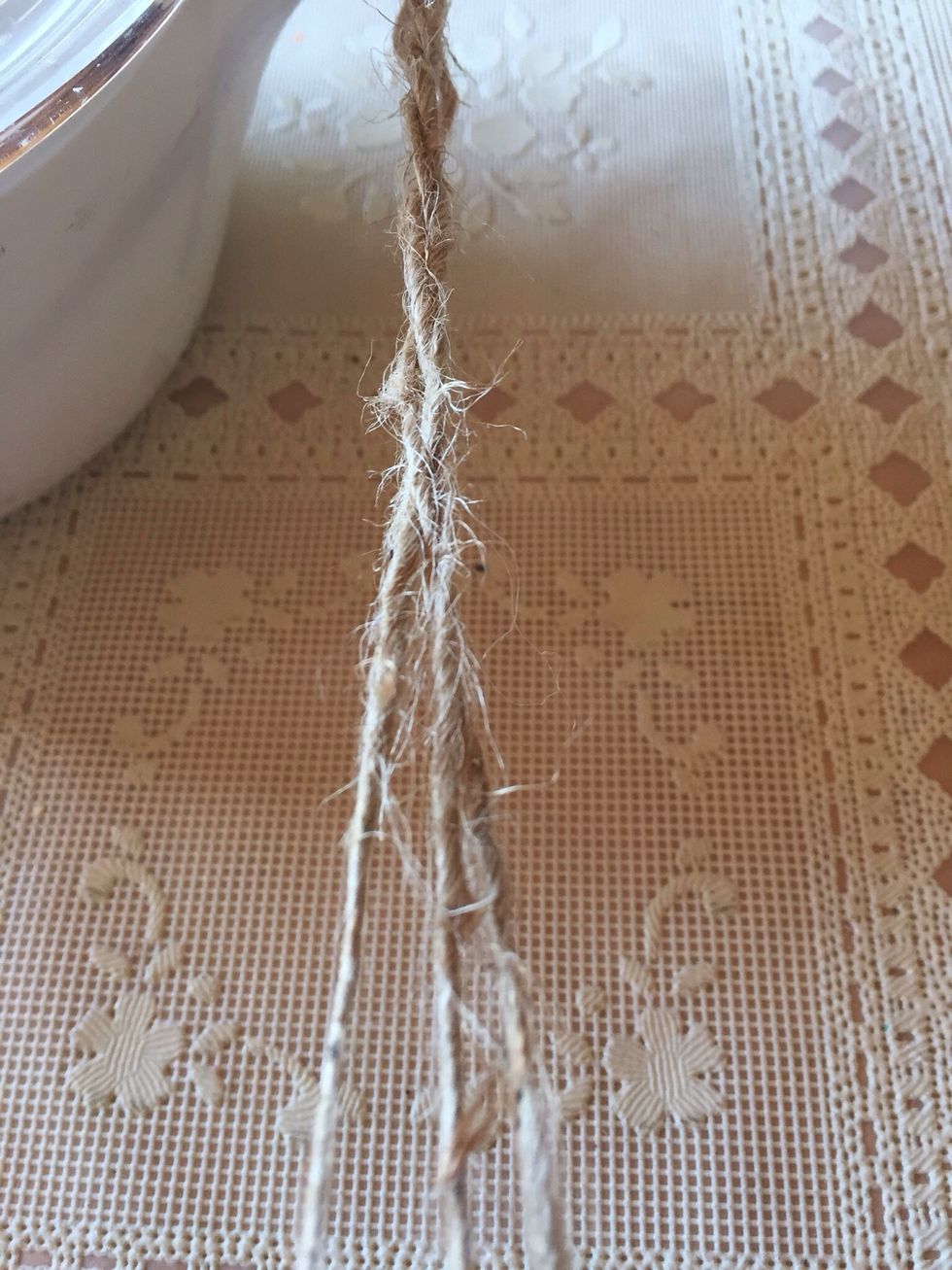 Braid the twine....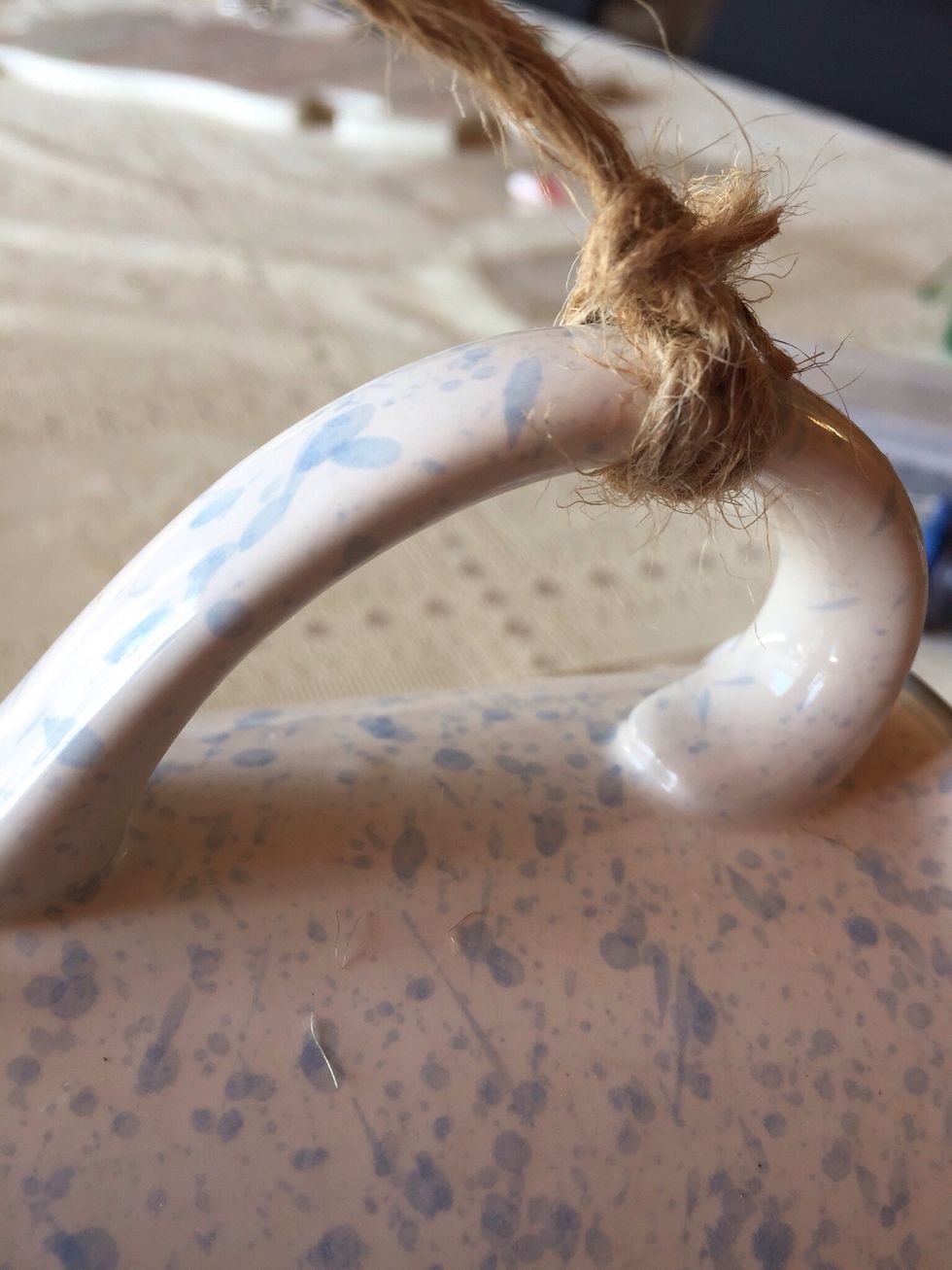 Tie the twine securely around the mug handle.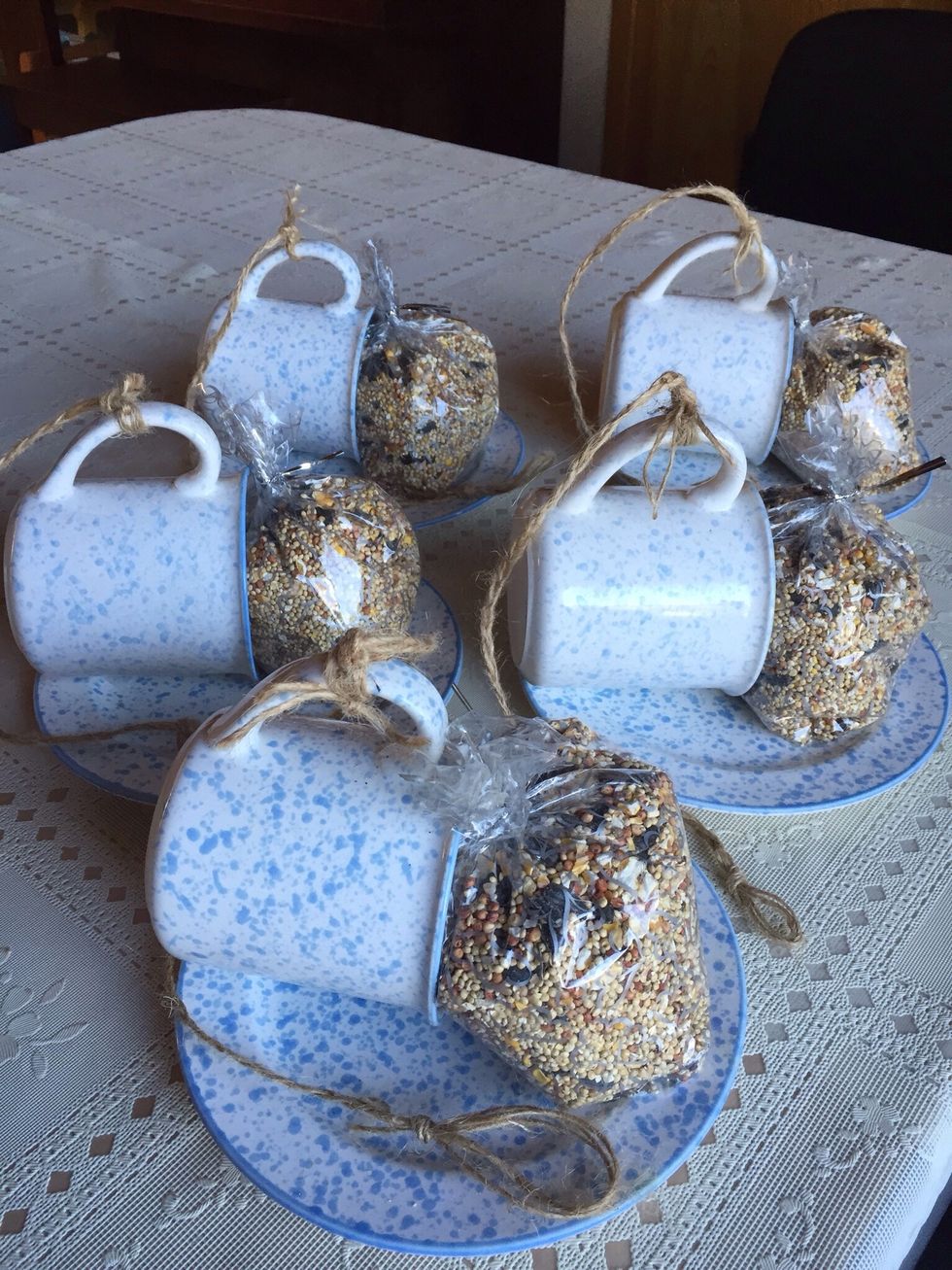 Add a package of birdseed for a fun gift.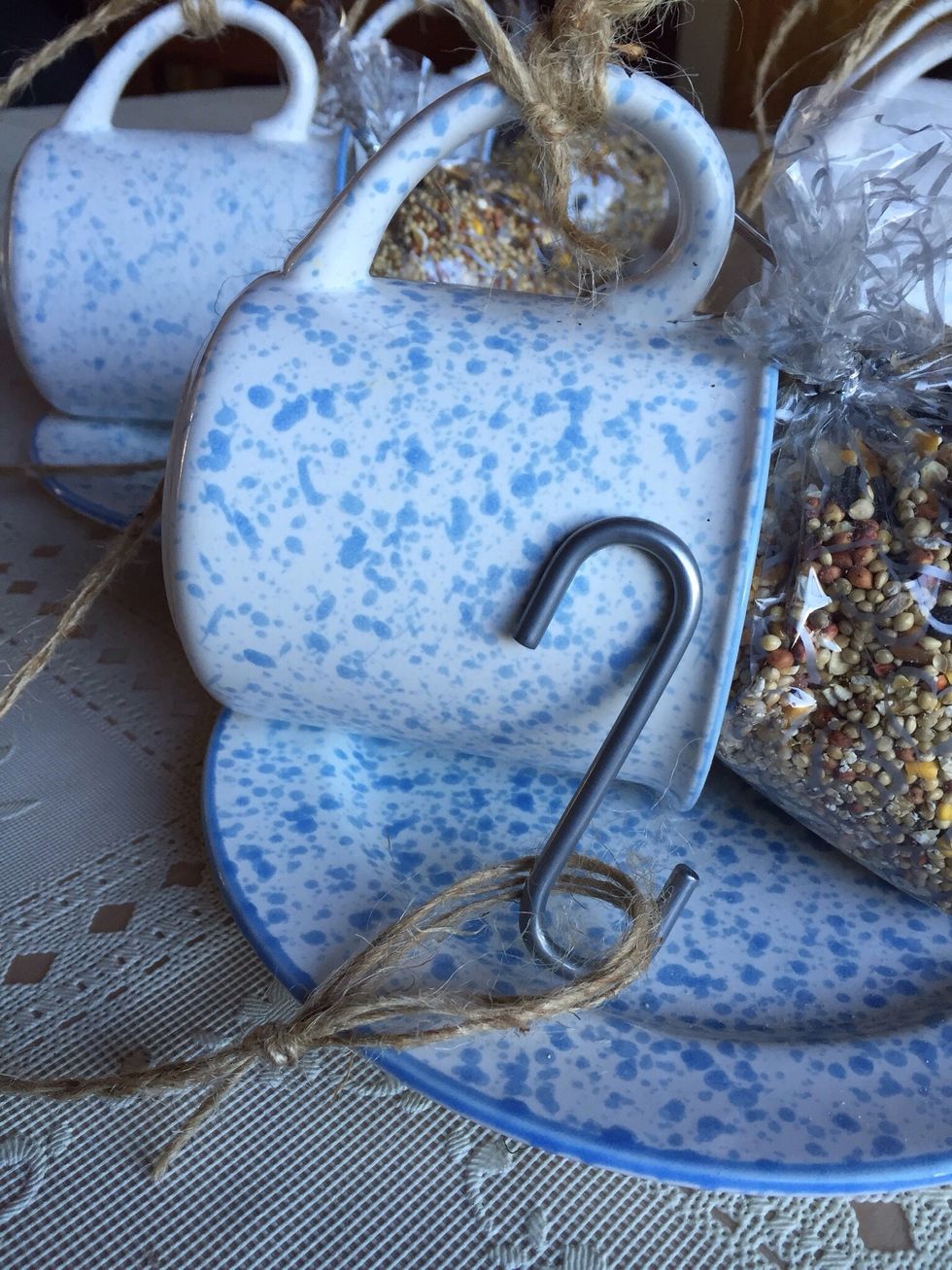 Enclose a hook if you'd like, which will make it easier for hanging.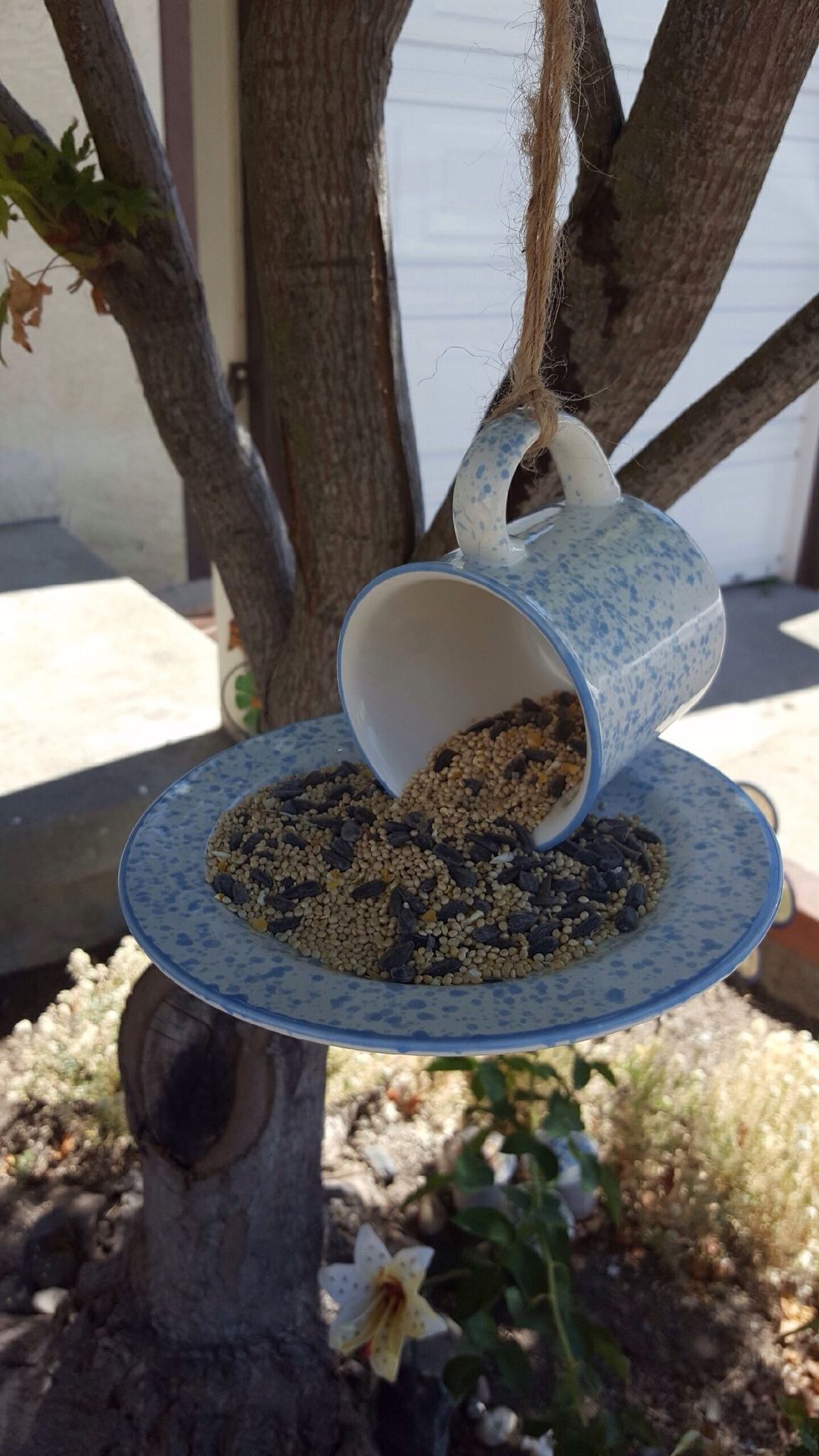 Tea cups, coffeemugs, saucers
E600
Twine, hooks
Birdseed