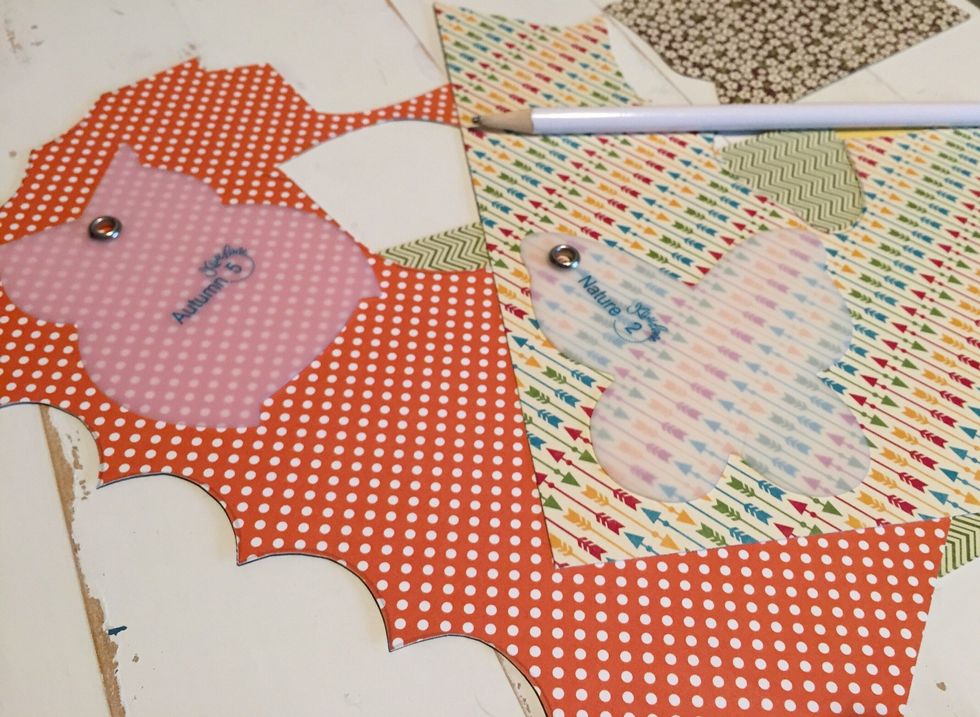 Using some of your scraps of paper choose what Designer Template designs you would like to create your pen toppers with and cut them out of your scraps of paper.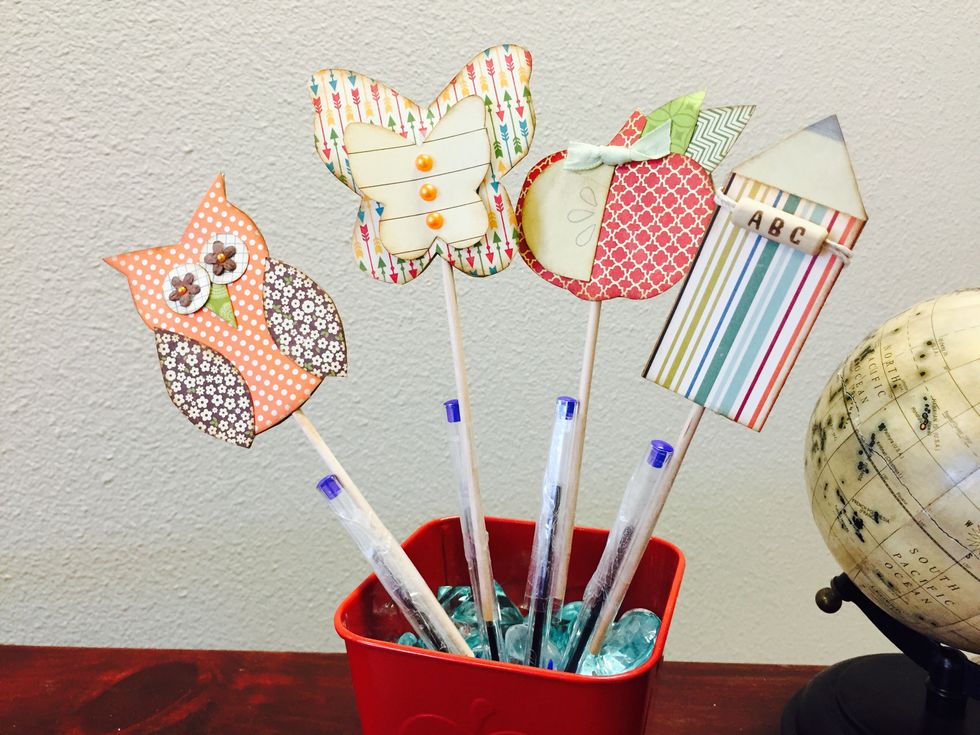 I used Autumn (1,5) Tiny Nature (2) Tiny Tags (3T) Tiny Holiday (4T). Add some simple embellishments to dress them up.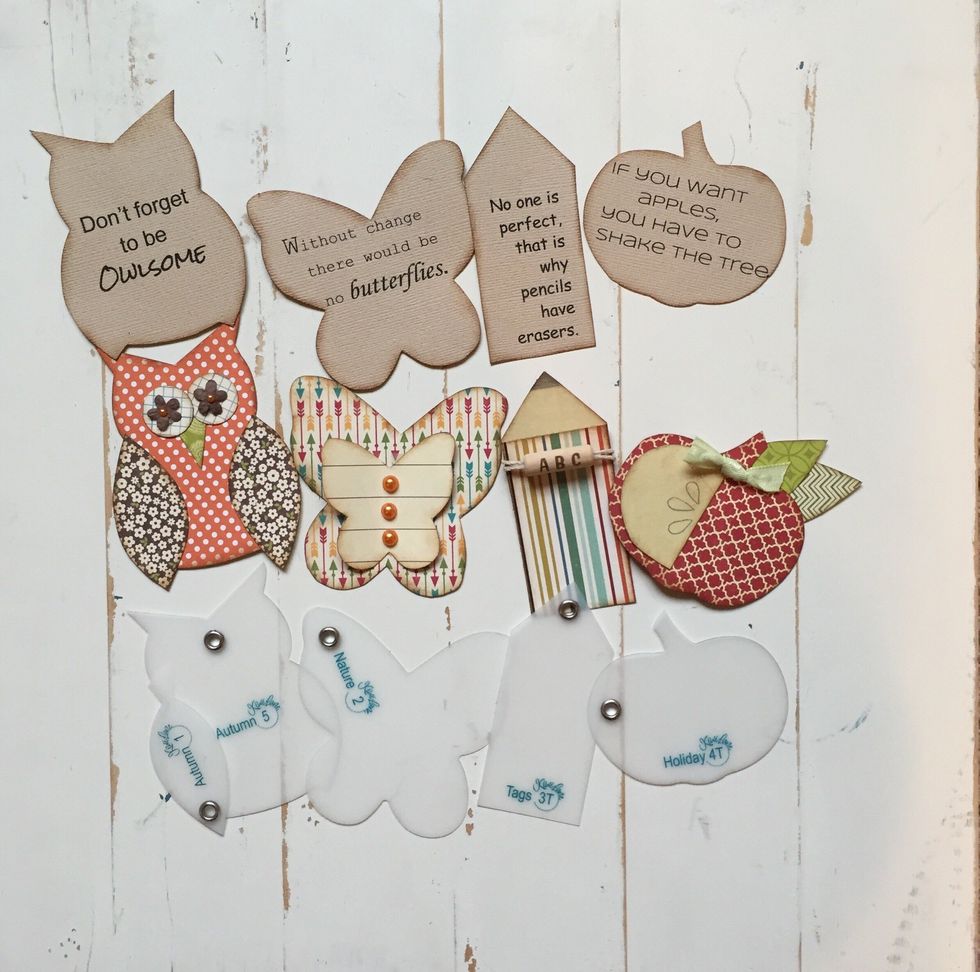 Then for the back, I printed off some quotes using plain cardstock.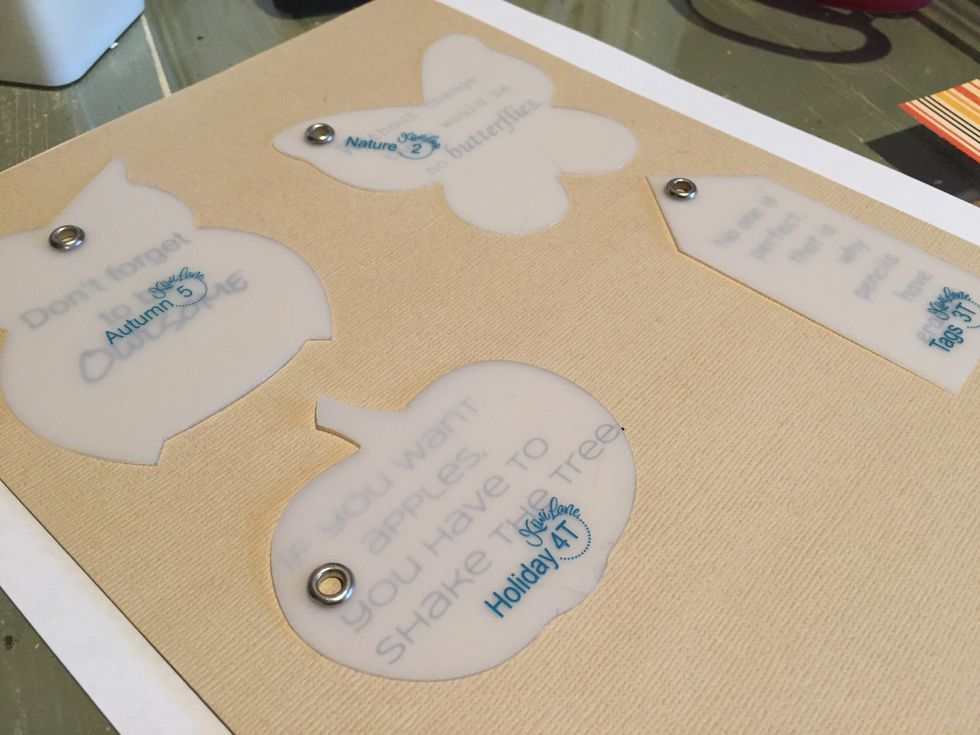 We have a PDF with the quotes that we used on our blog at kiwilane.com that you can print off, and then just place the template over the print, and trace around it.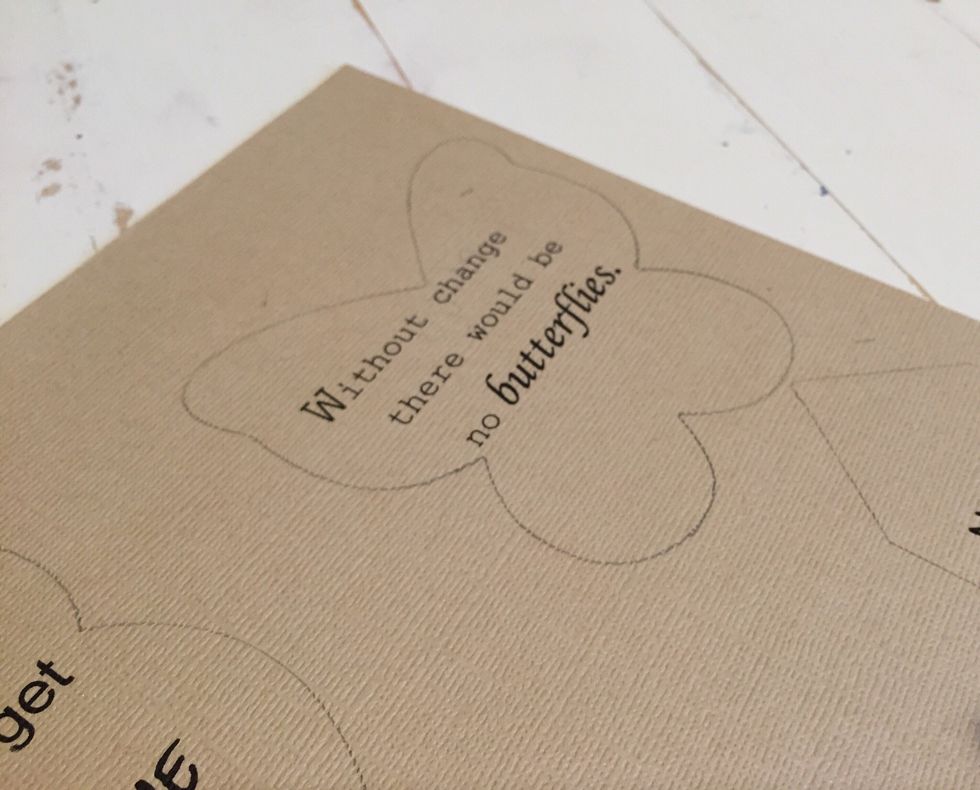 Once you have it traced out, then your simply going to cut it out, and ink the edges.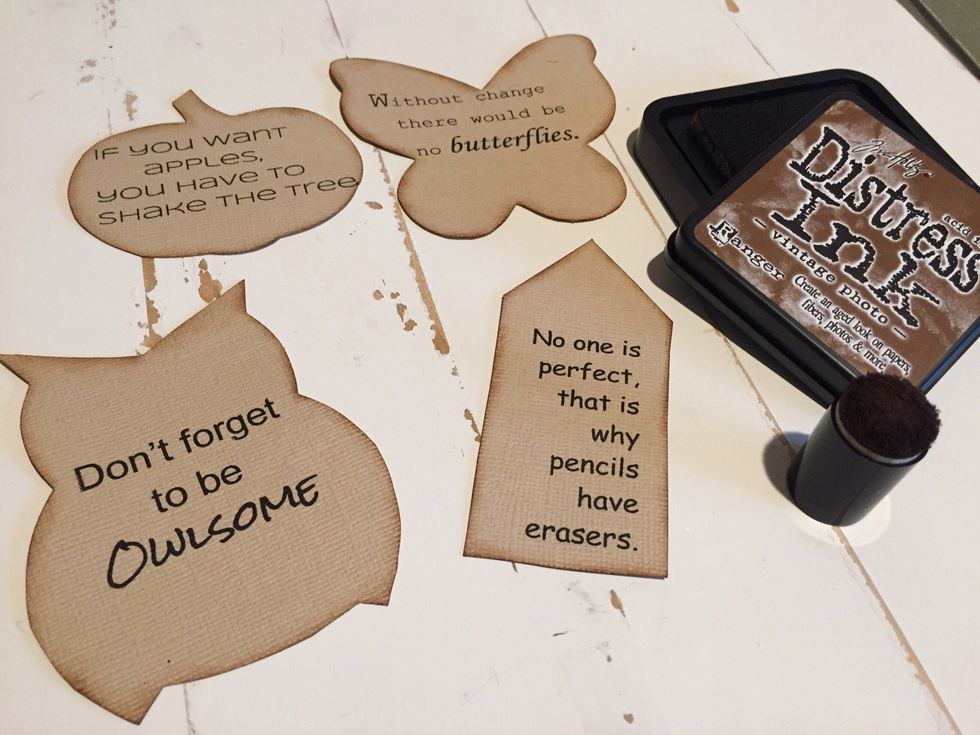 Like you see here.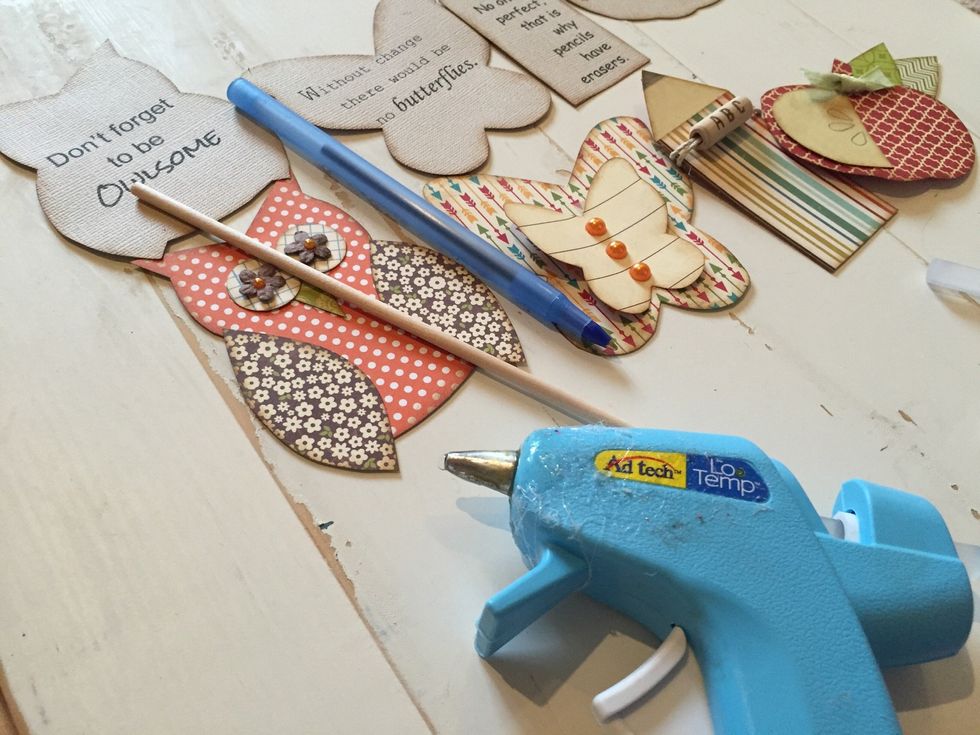 Now we are going to attach everything together. You are going to need a popsicle stick, or dowel and some pens to attache the pen toppers to.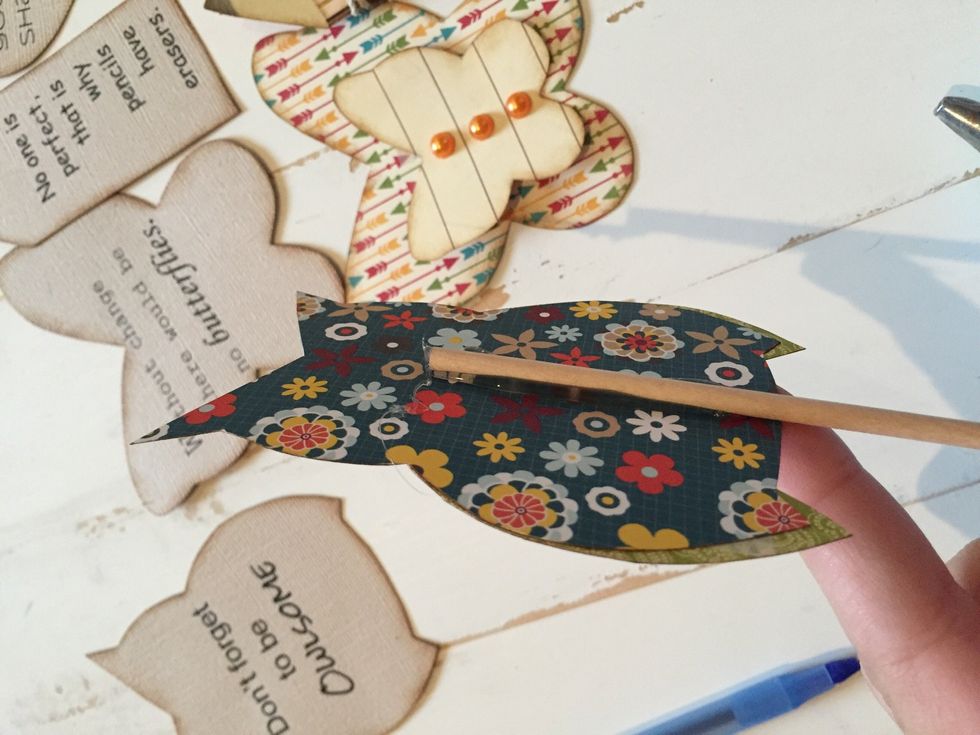 First, attach the front of your pen topper to the stick with some hot glue.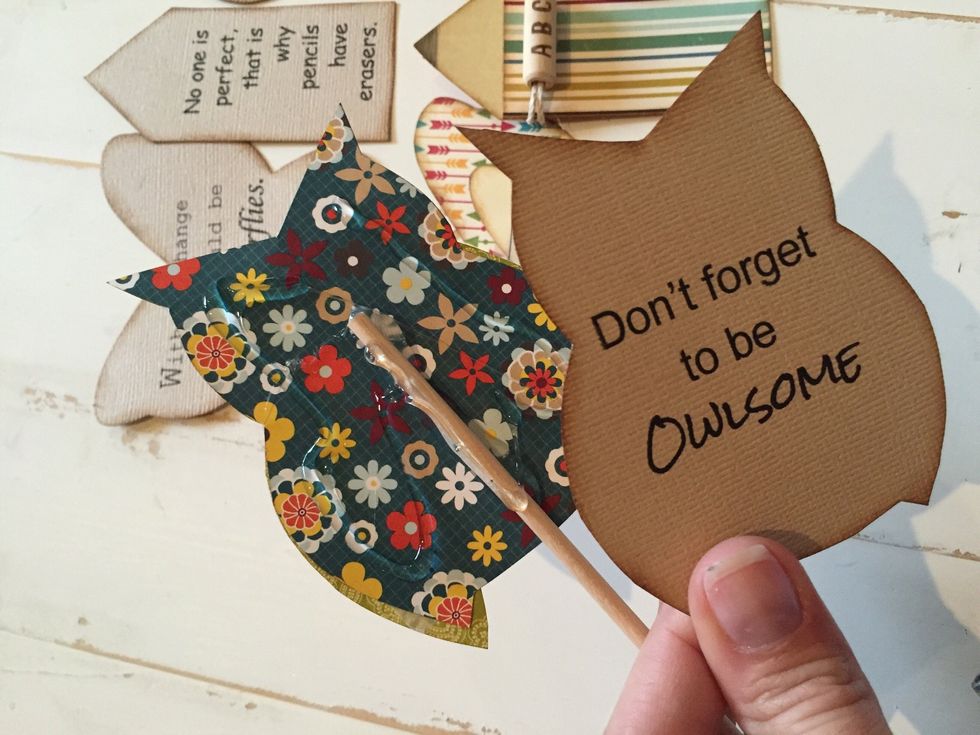 Then add some hot glue all over the back to attach the back layer.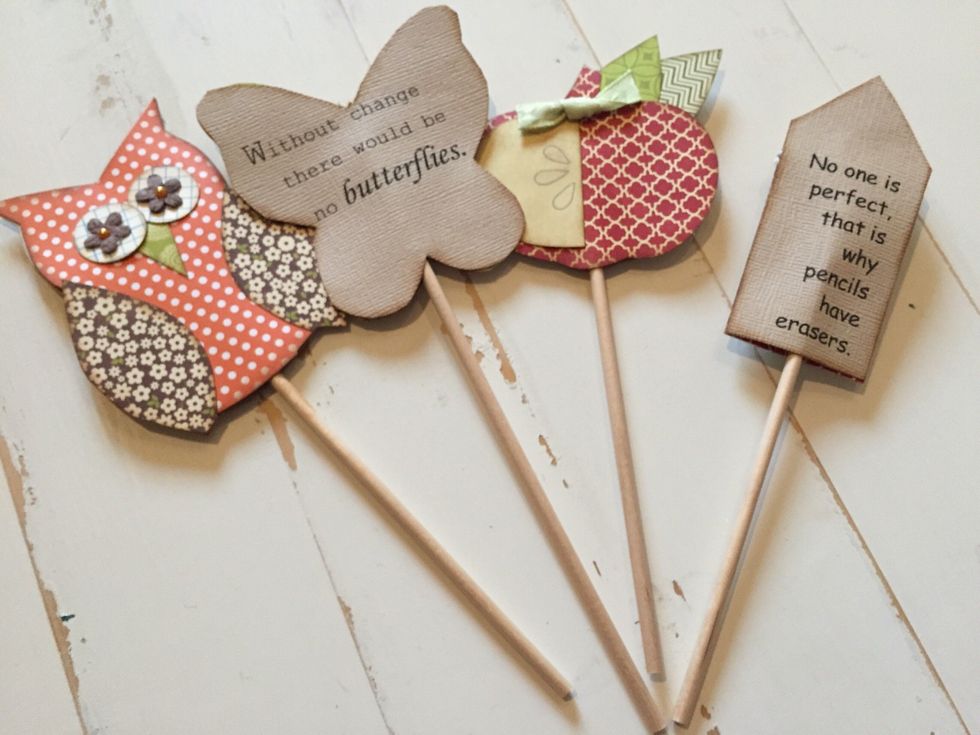 Then your pens have a cute front, and a inspirational quote on the back. Giving it a nice clean look.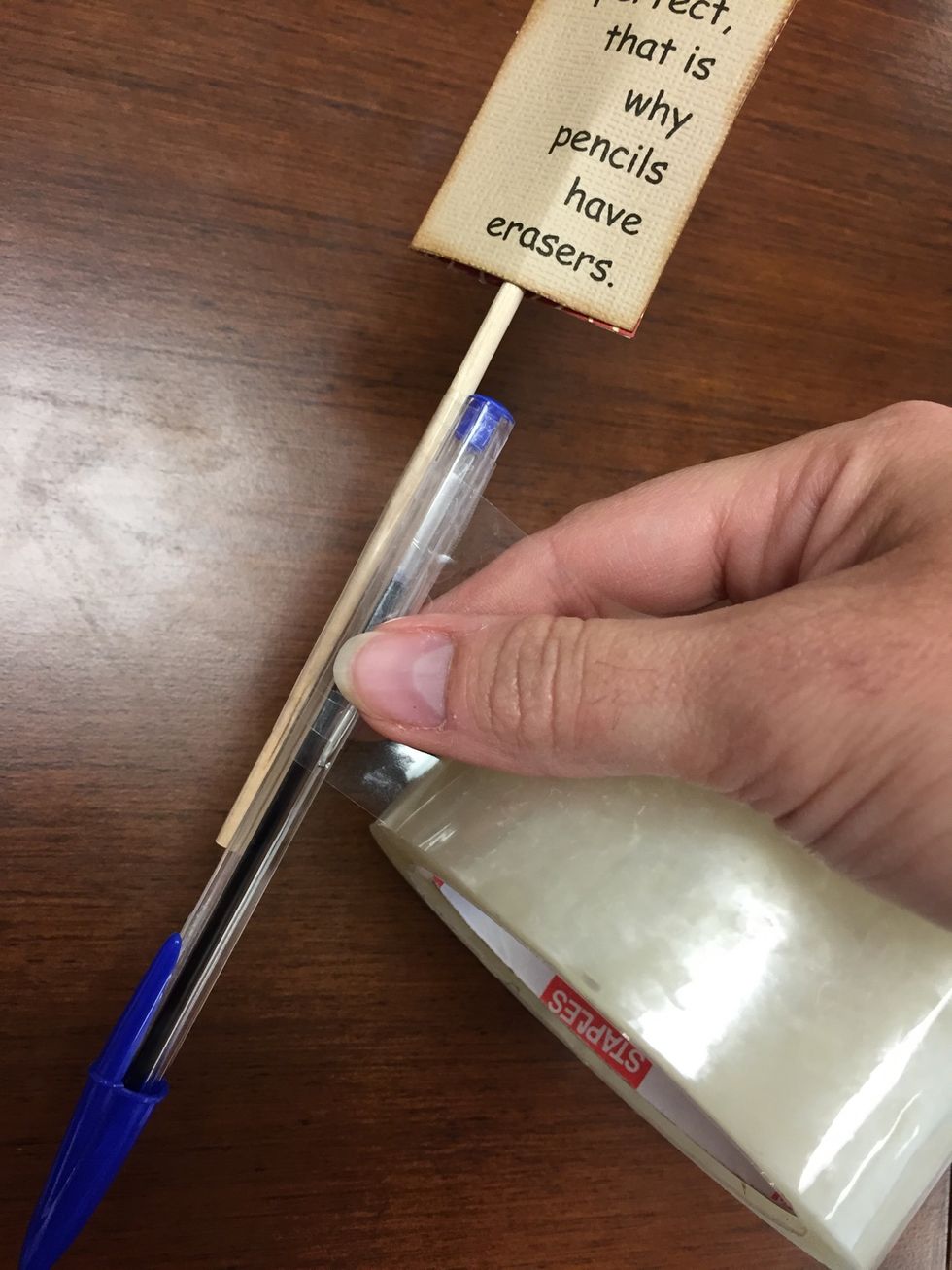 Attach the stick to the pen with some clear packing tape. Wrapping the two together.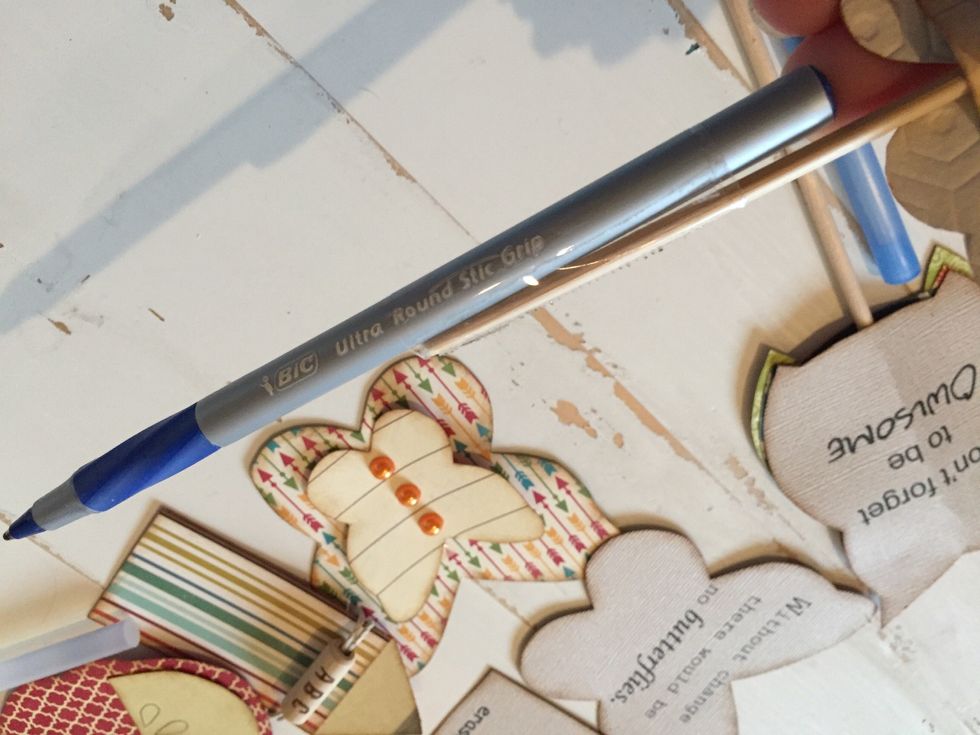 Like you see here.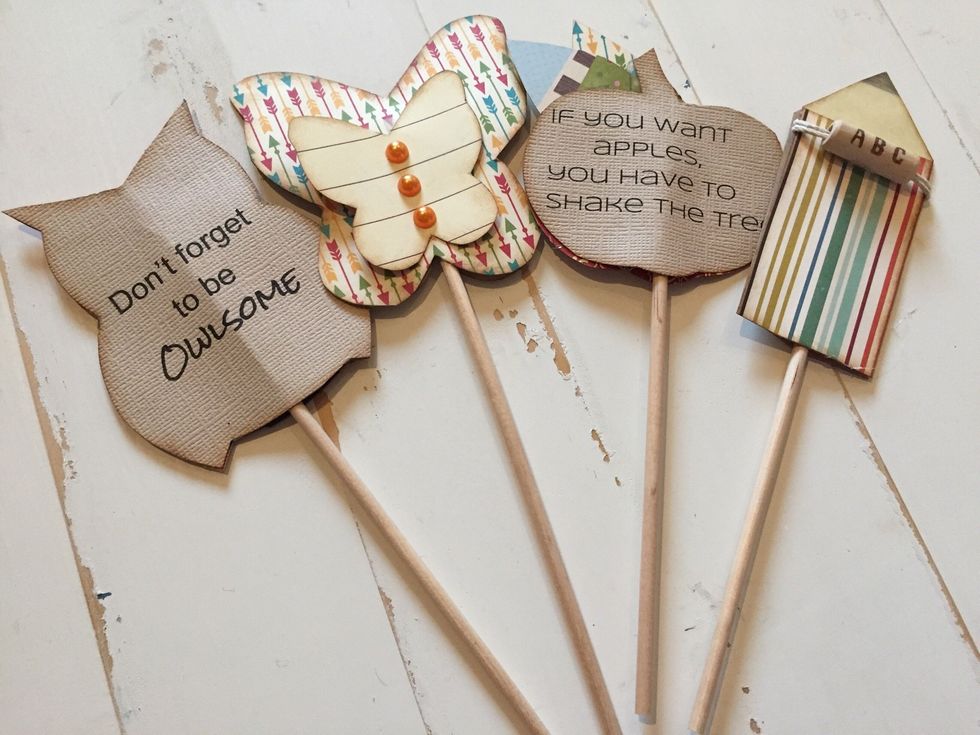 Now your Pen toppers are done!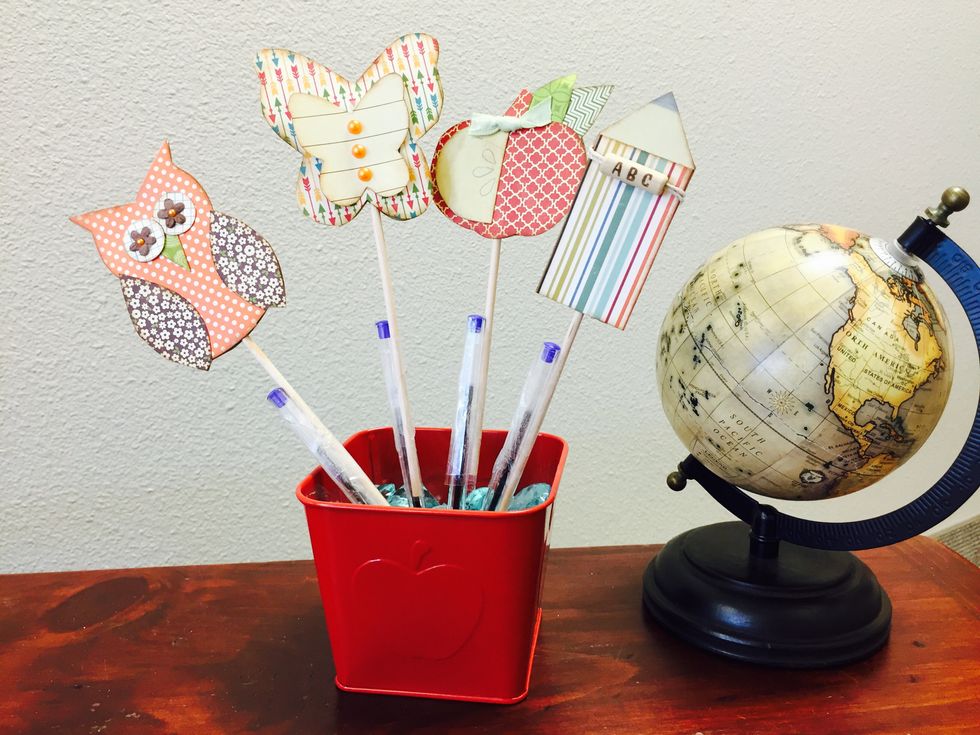 Put them in a cute container, and you have the perfect gift for any teacher.
3-5 Pens
Scraps of paper
Popsicle sticks, or dowles
clear Tape
Hot Glue Gun
Small little container or cup
Designer Templates of your choice
Kiwi Lane
Mission: To add Fulfillment to the lives of others by helping them to Play Joyfully, Share Freely, and Inspire Sincerely.