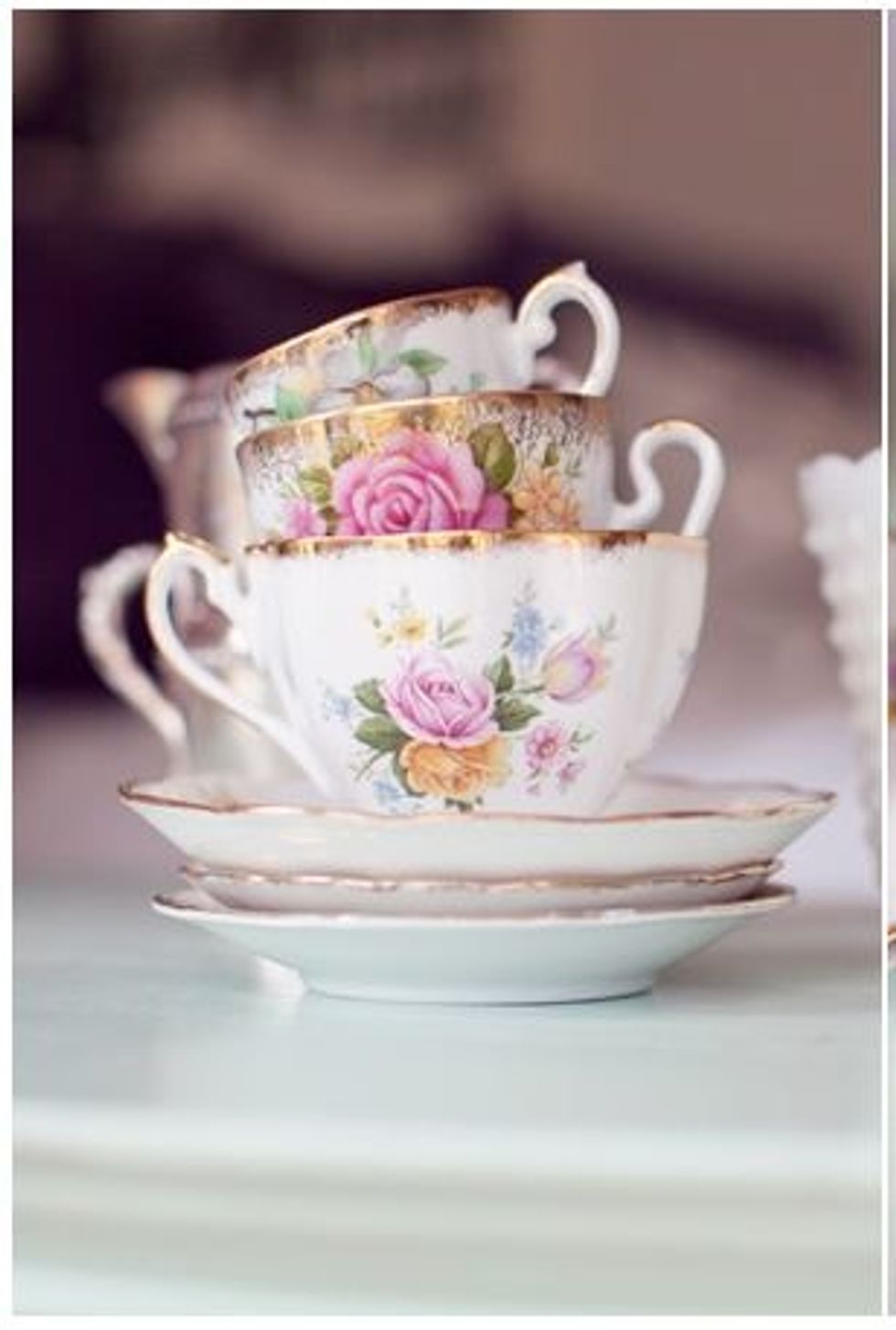 Get your tea cups:) We are using vintage ones that you can get at the thrift store. This is a great use for them because once the candle burns down you can wash out the cups and use them!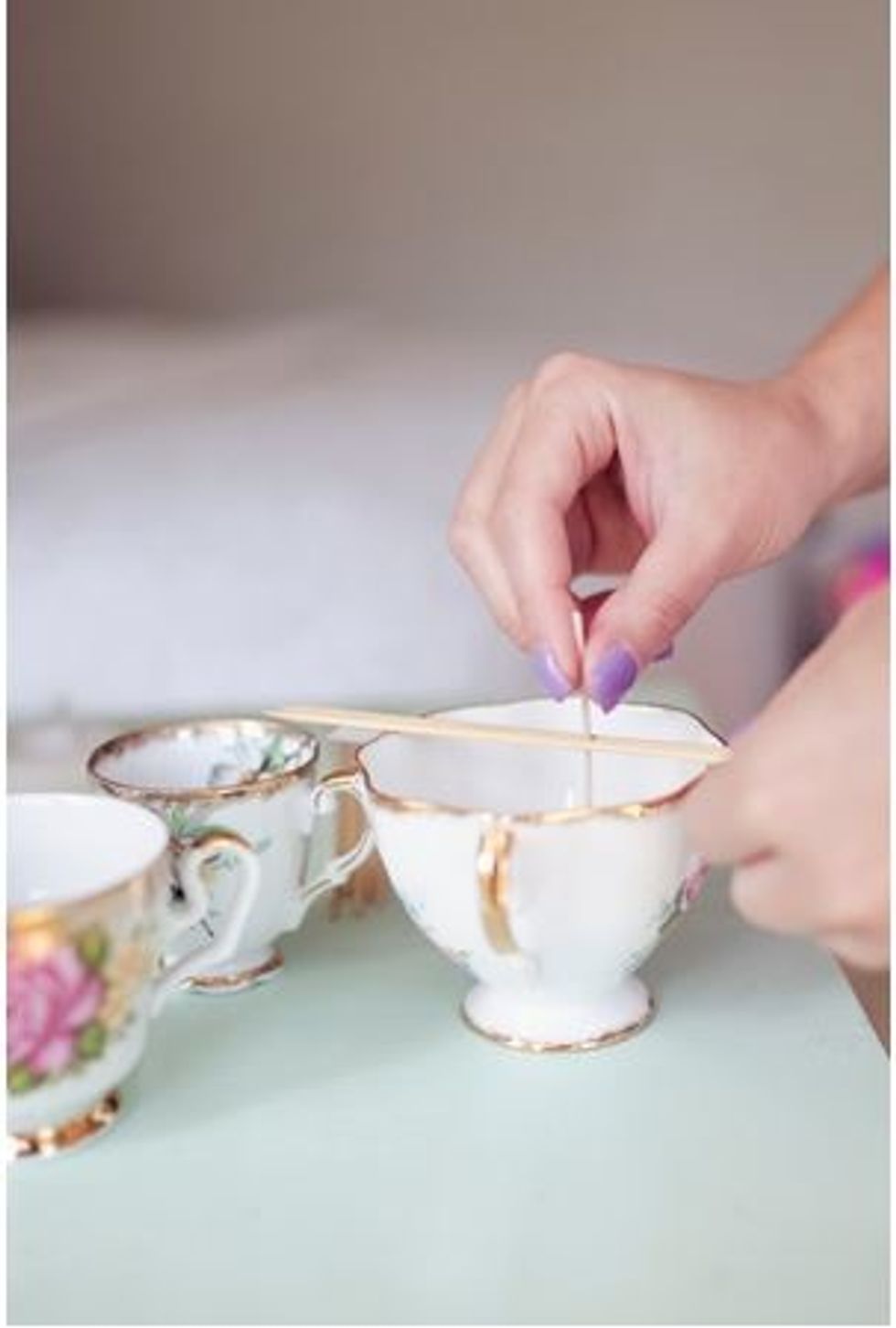 Take two of the skewers and hold one of the wax wick strings between it, adjusting it until it is the right length. Then tape the skewers together near the end, holding the wick in place.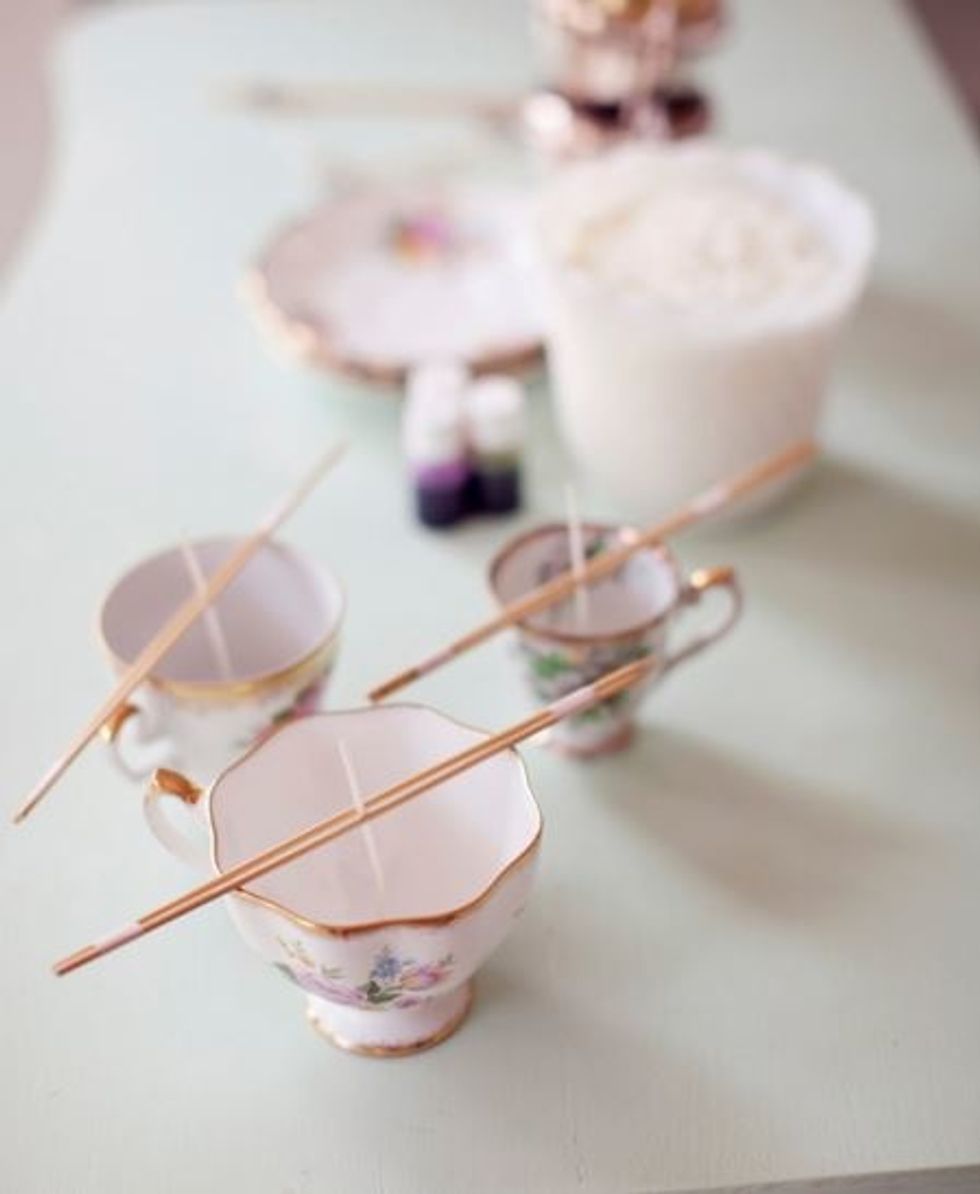 This is what it should look like:)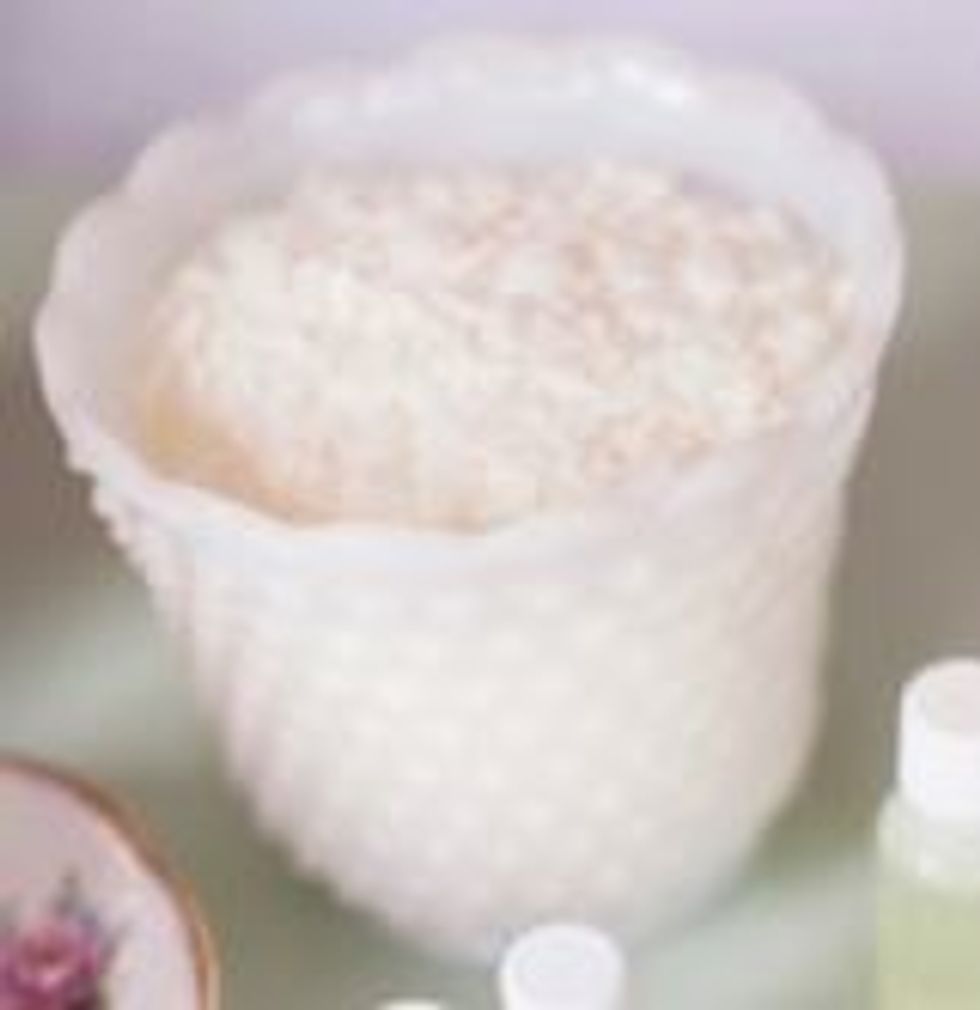 Now take your wax flakes and place them in a microwave safe bowl. Heat them for increments of 50 seconds, stirring in between. Continue microwaving until they become opaque or clear.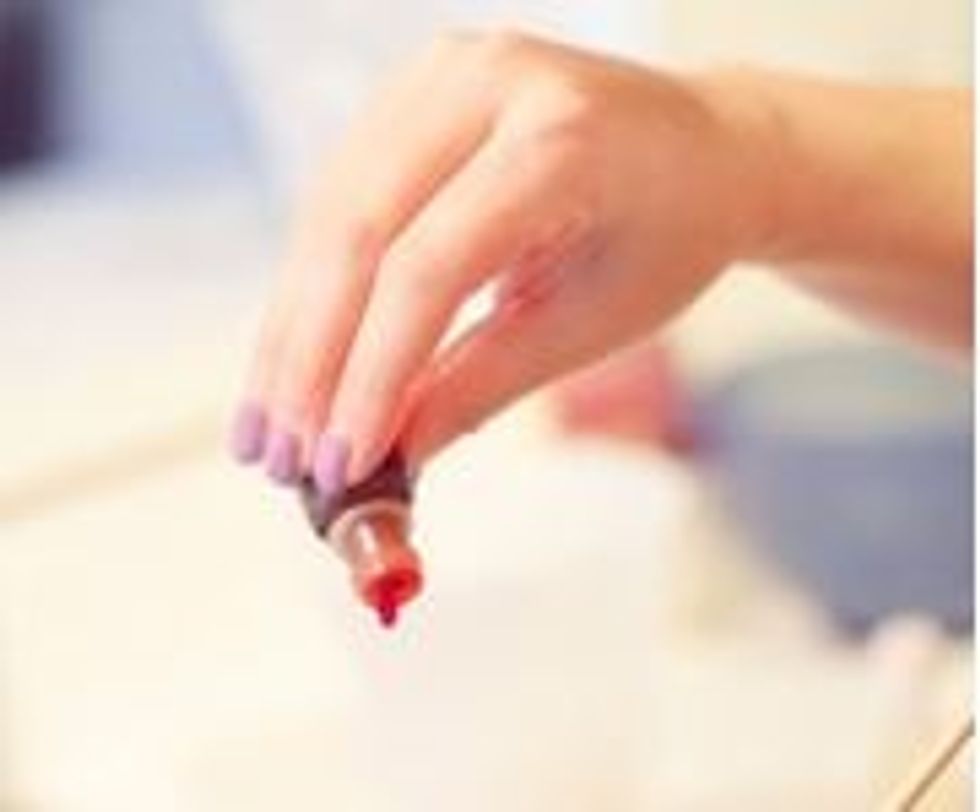 As soon as your wax flakes are completely melted add your colored candle dye. Remember a little goes a long way! You can also add scent at this point as well with a few drops of essential oil.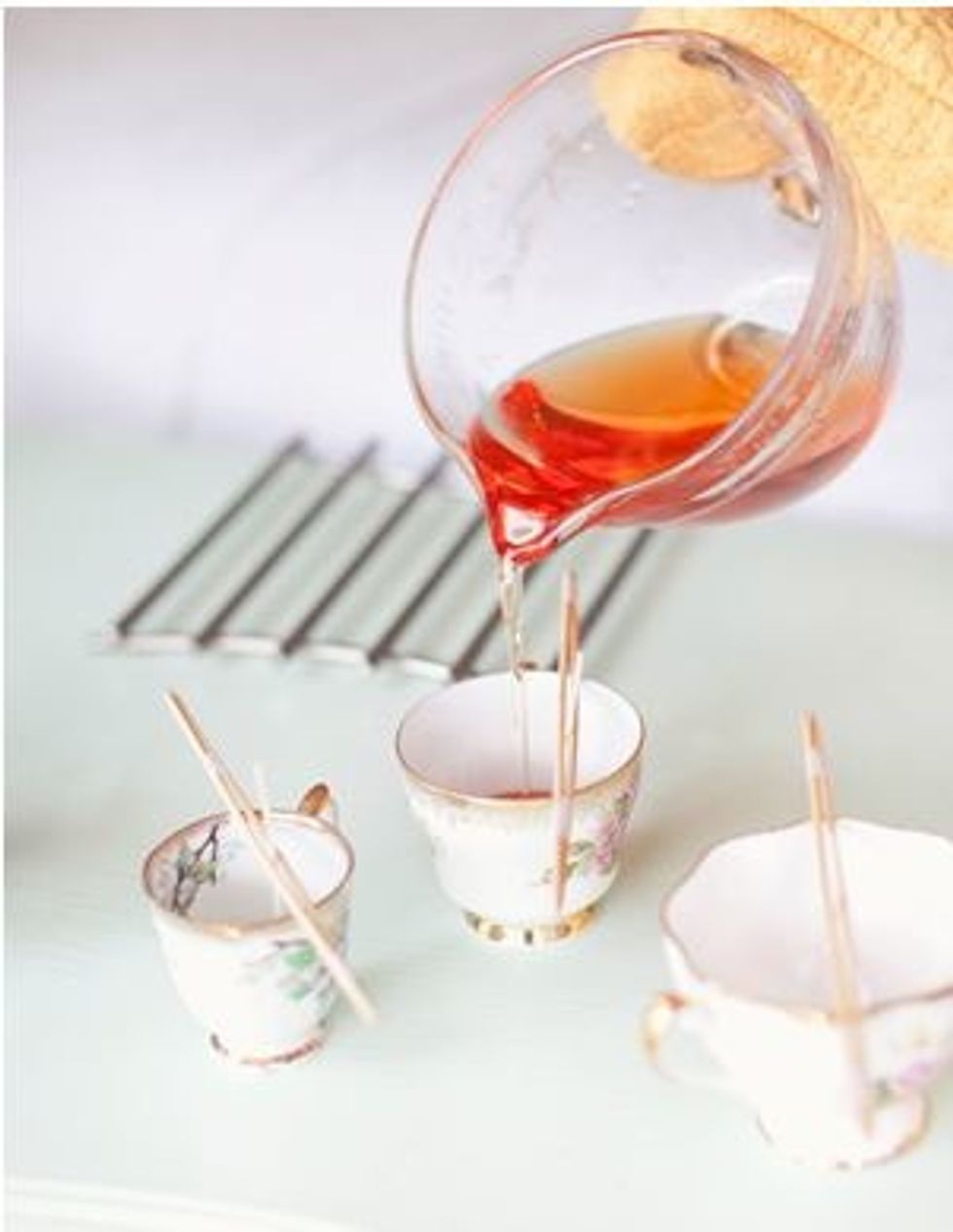 After you have added color and scent, pour the liquid wax into the tea cups. Be careful because it is very hot! Fill the cups leaving about an inch between the wax and the rim of the cup.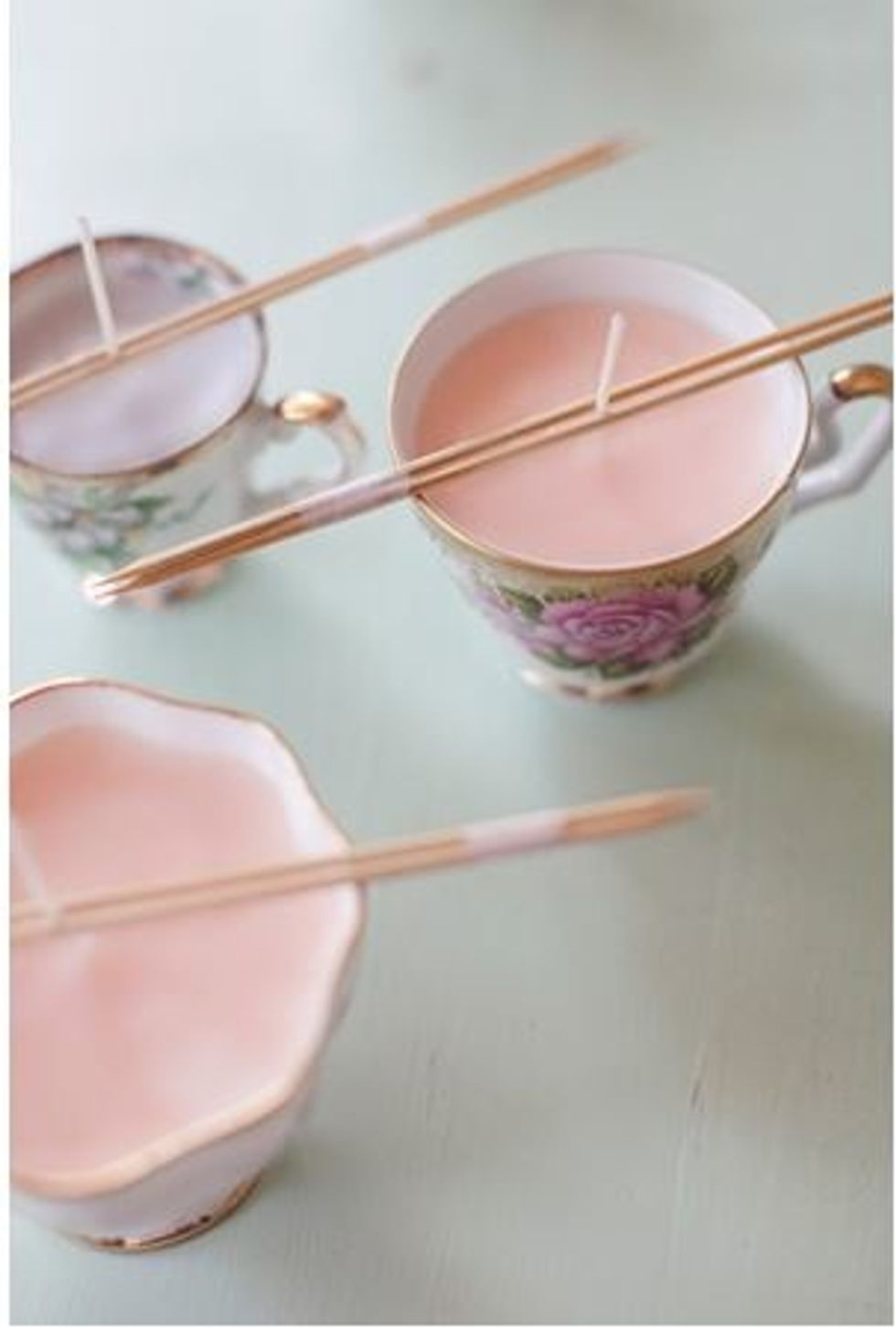 After the wax is poured adjust the wick so that it is straight. Then wait for it to dry:)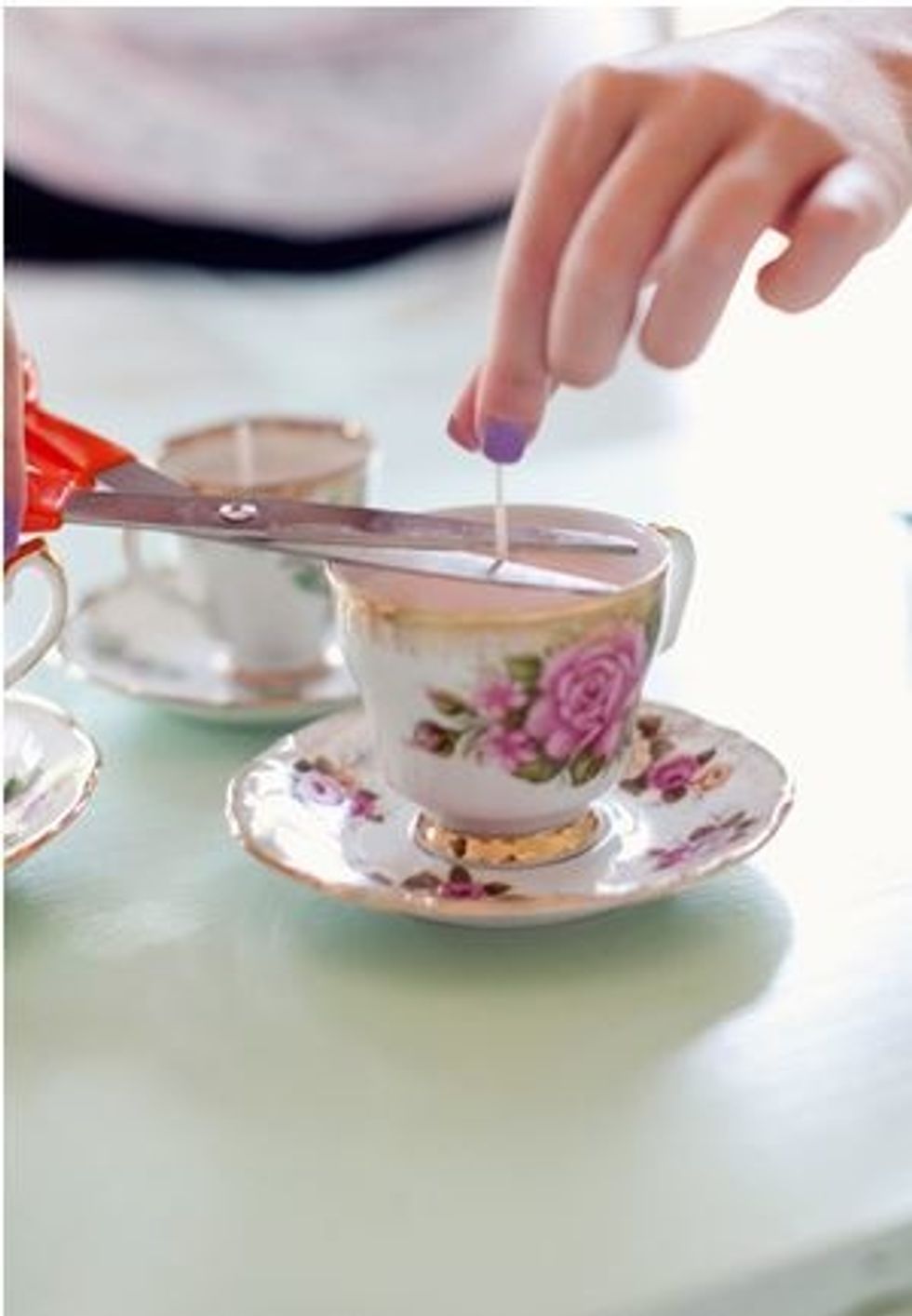 Once the candle has sat for about 2 hours you can trim the wick. The wax should be cloudy and hard to the touch. Take your sharp scissors and snip the wick about 3/4 - 1 inch above the wax.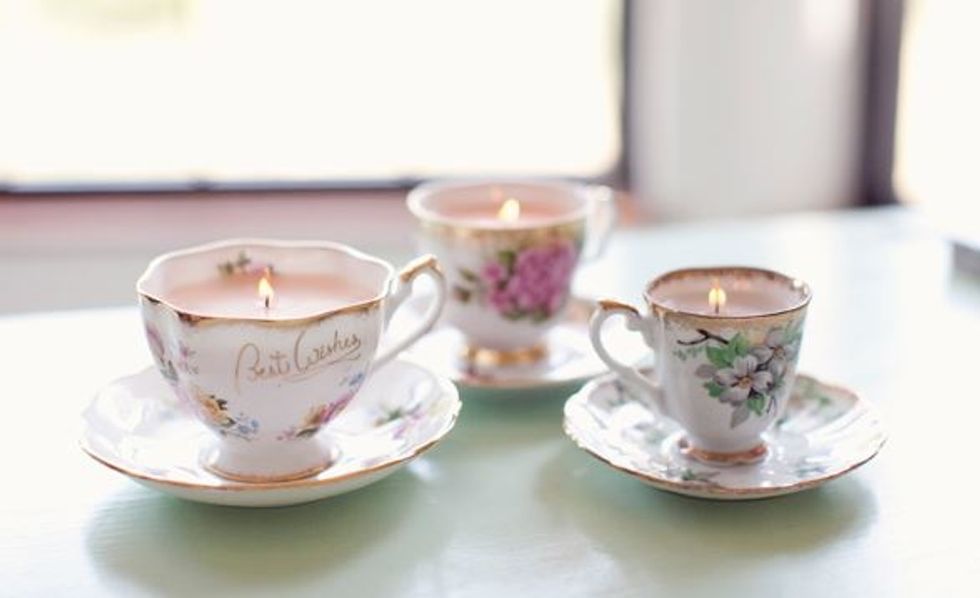 Now you can light your candle and enjoy it while it fills your home with its beautiful scent.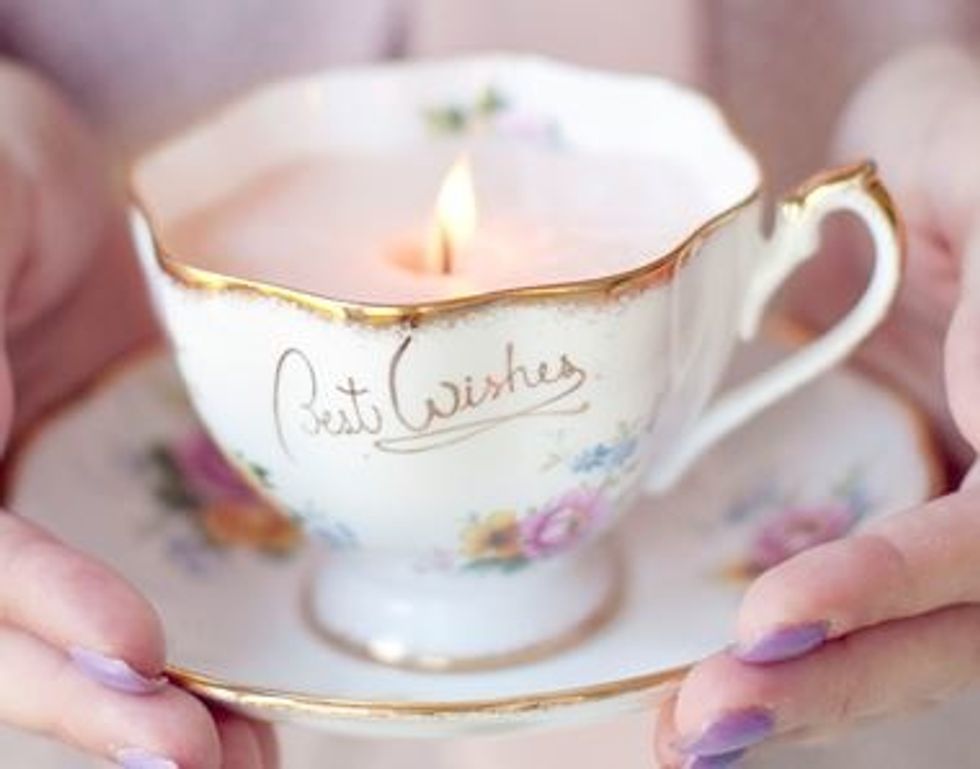 The end! :)
1.0 Tea Cup (you can get them from thrift stores<3)
2.0c Candle Wax Flakes (makes about 2-3 candles)
3.0 Wooden kabob skewer sticks
Scotch tape and sharp scissors
Microwave
Oven mitts and a hot plate