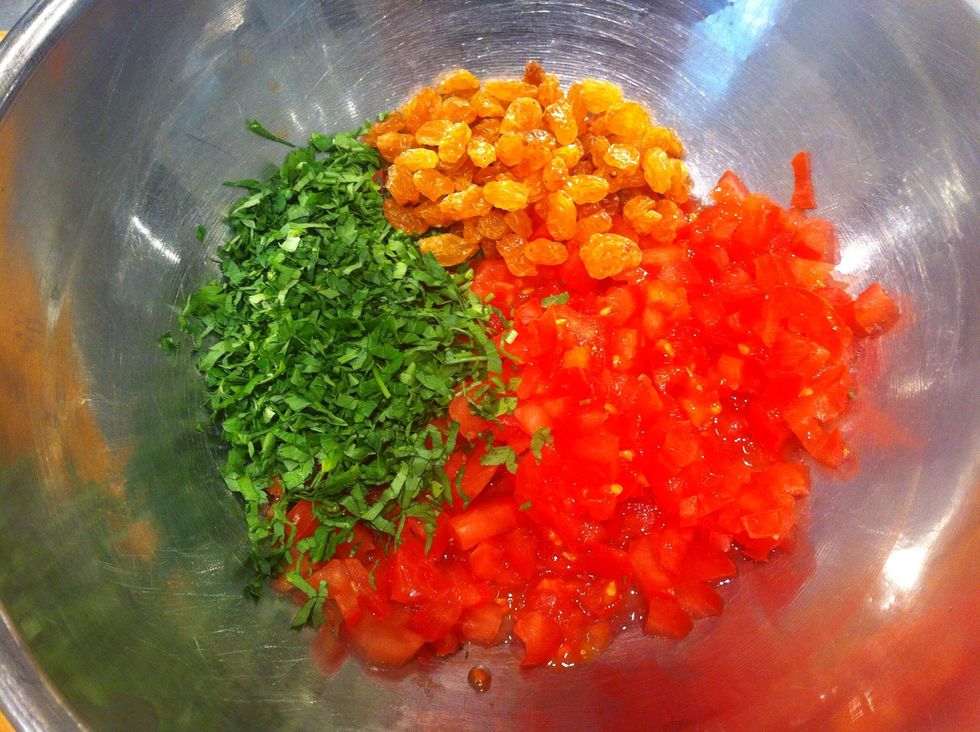 Put chopped tomatoes, chopped parsley, white raisins in a big mixing bowl.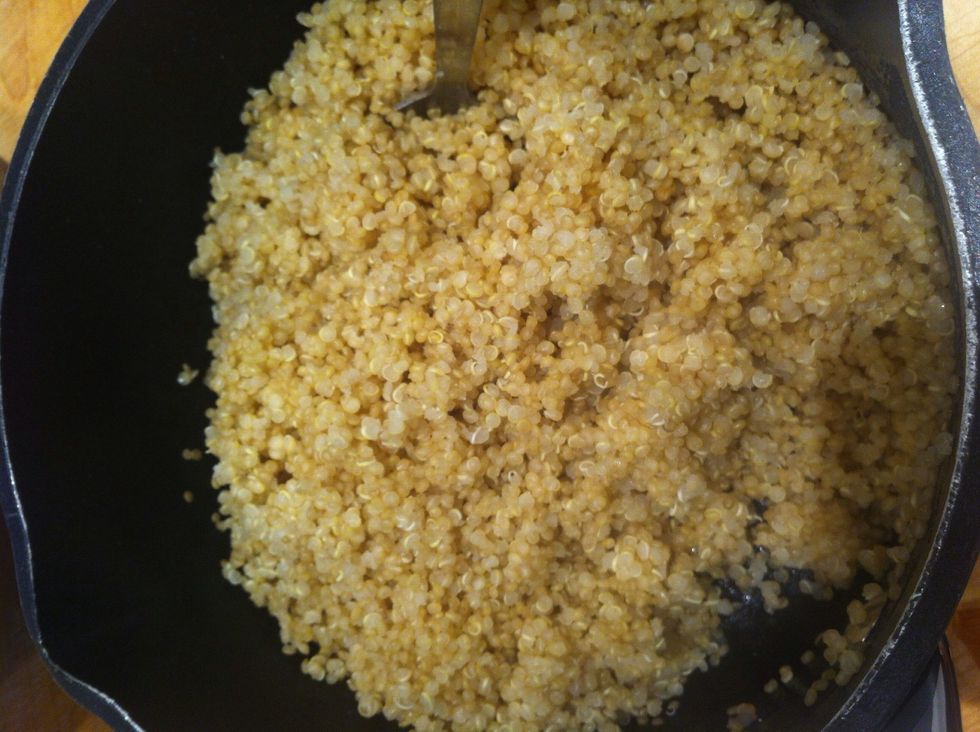 Cooled cooked quinoa, see guide on how to cook it if your not sure.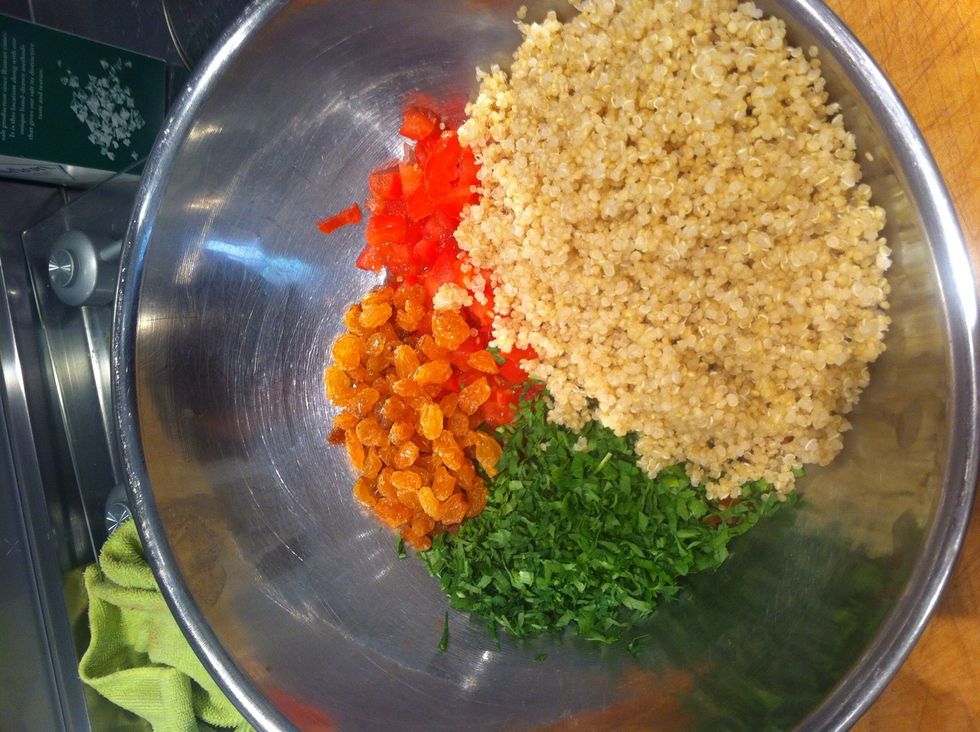 Mix all together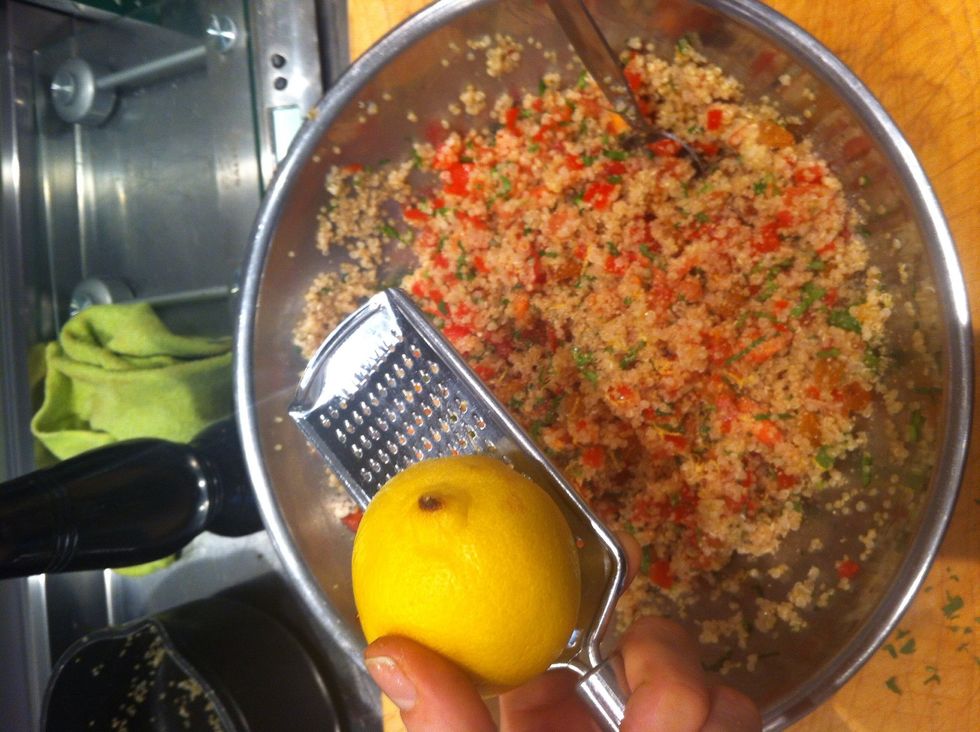 Add zest of lemon, I like using this style grater...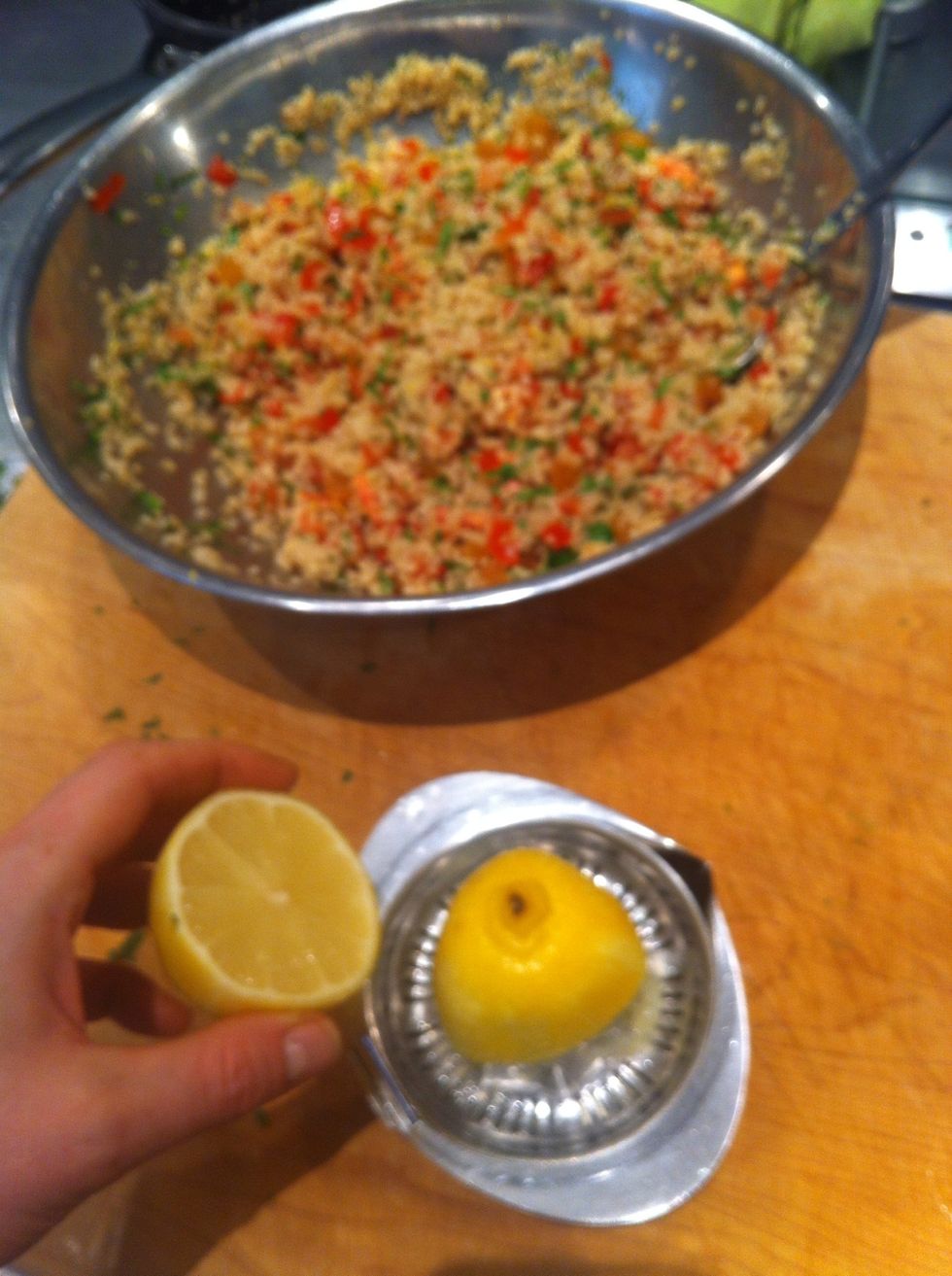 Add the juice of a lemon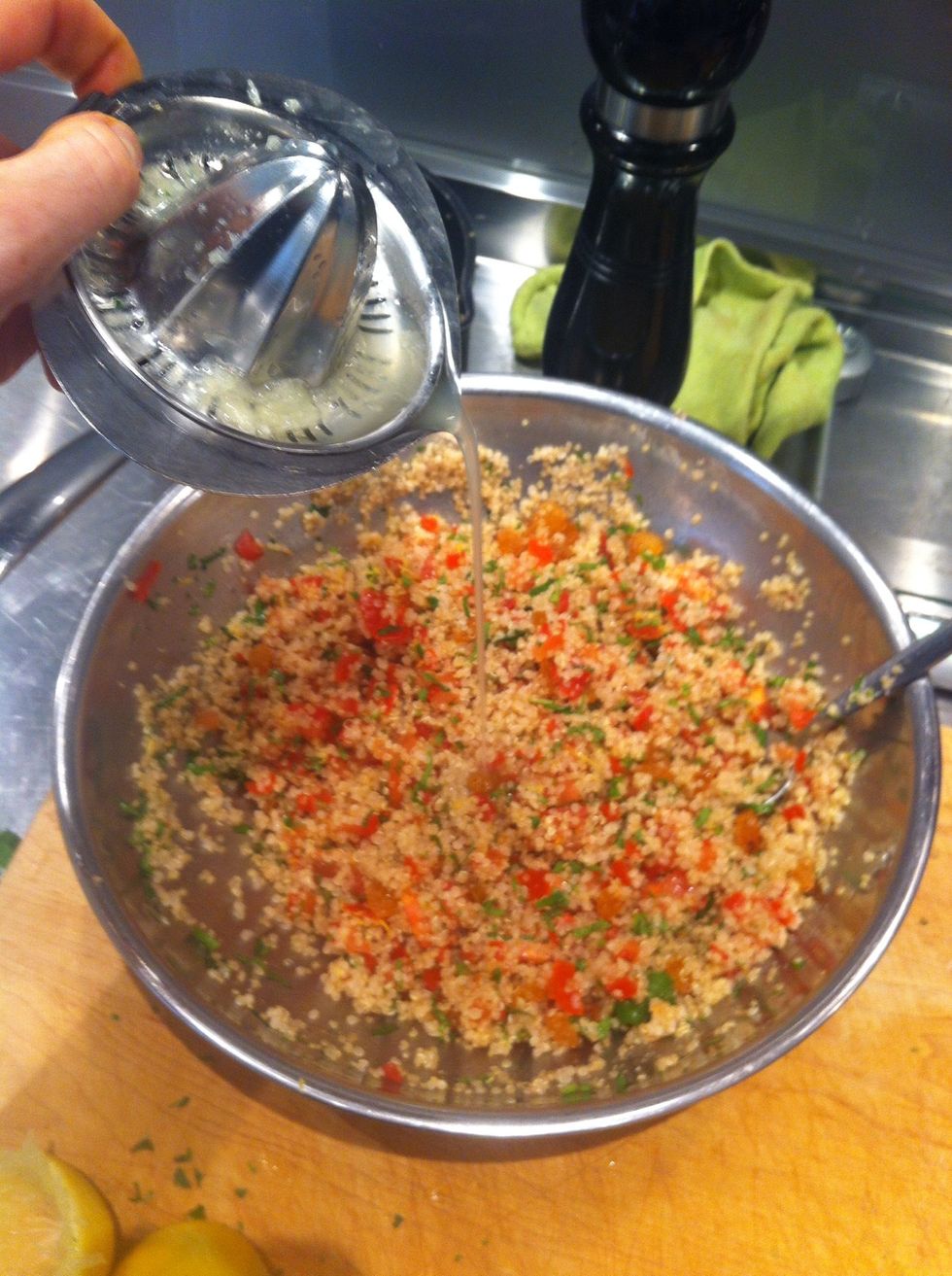 Like so...it's up to you how much you add! I like it really lemony so add it all and sometimes add more...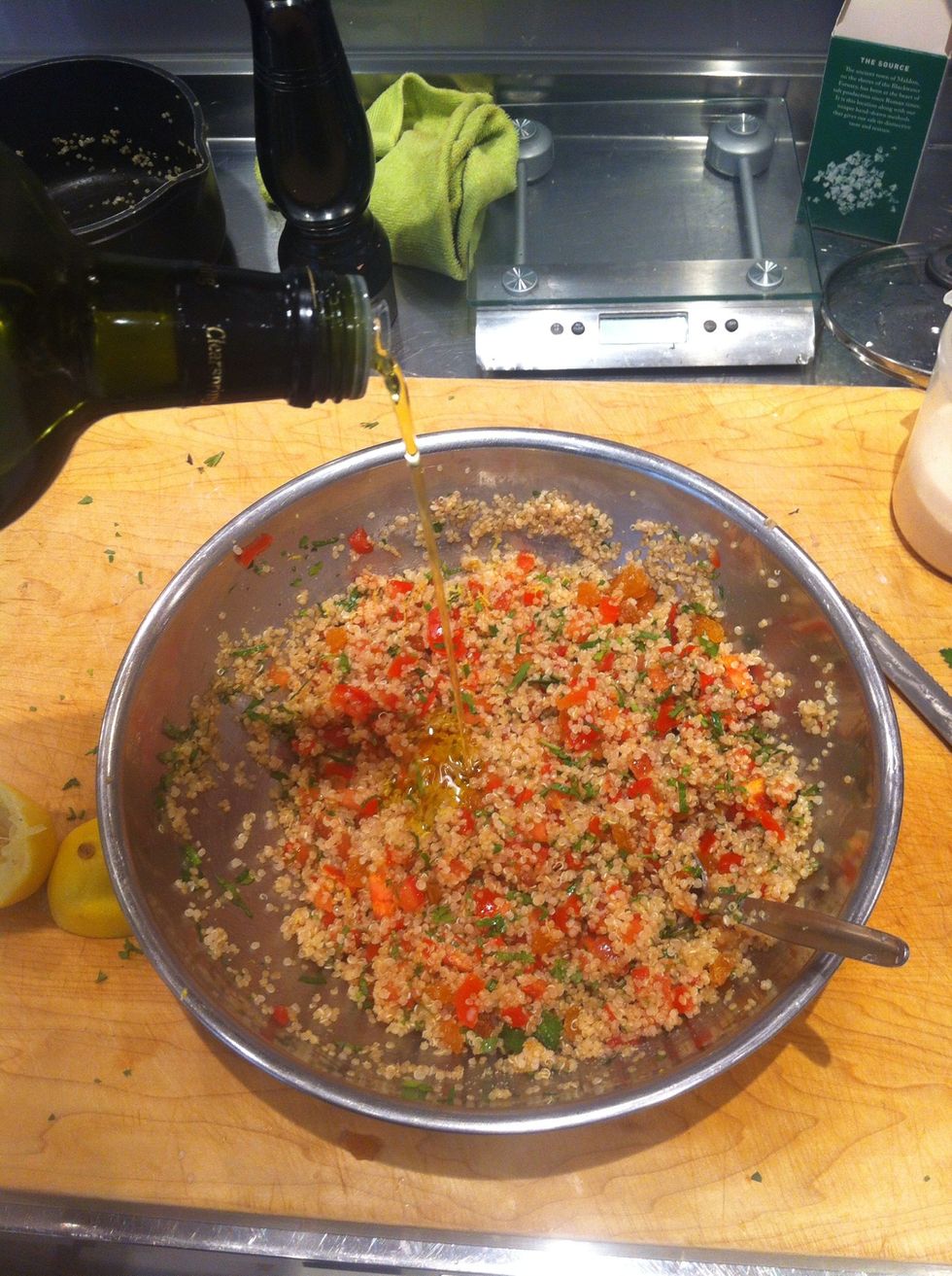 Add a really good glug of extra virgin olive oil, season with salt and pepper. I'd say 3-4tbsp if your really not sure how much...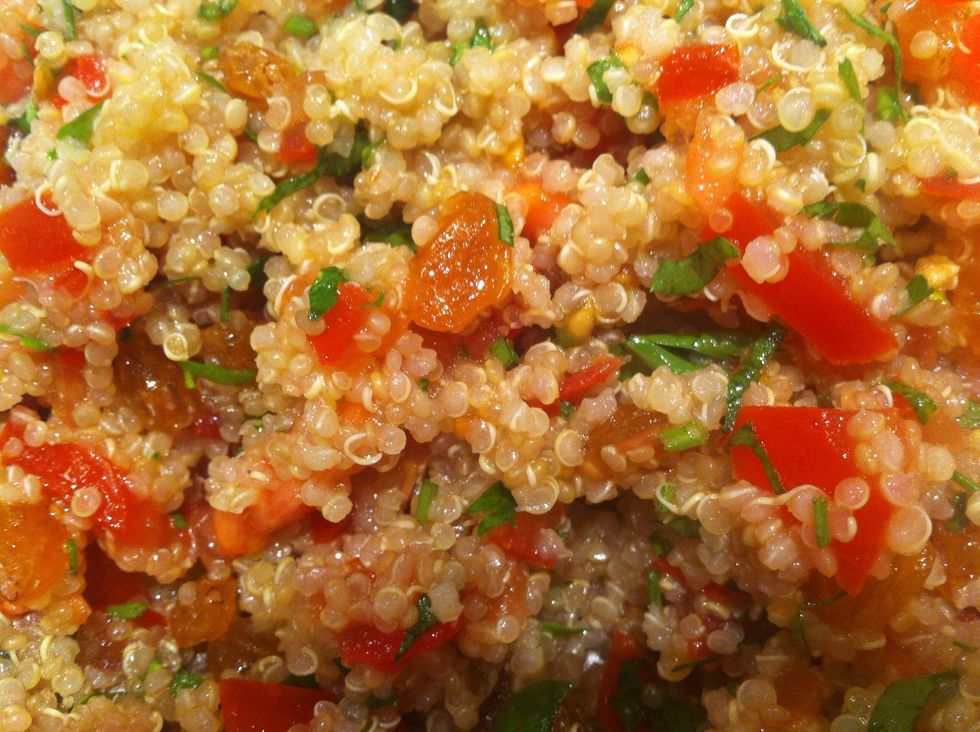 Mix, taste and adjust seasoning to taste! Serve or refrigerate to eat later! If eating later check seasoning again before serving! Enjoy!
Let me know what you think! And questions please don't hesitate to ask! No such thing as a silly one!
Cooked quinoa (1cup raw)
2.0 Tomatoes chopped into small dice
1.0bnch Parsley chopped
0.0c White raisins or any that you have
1.0 Lemon, juice and zest
Olive oil
Salt and pepper
Alex'S Supper Club
On a mission to get 1 million people who don't currently cook, cooking 1 meal a day from scratch! Add me on Facebook and twitter for photos and more ideas! :-)