Start with brewing coffee. Do you really need the know-how?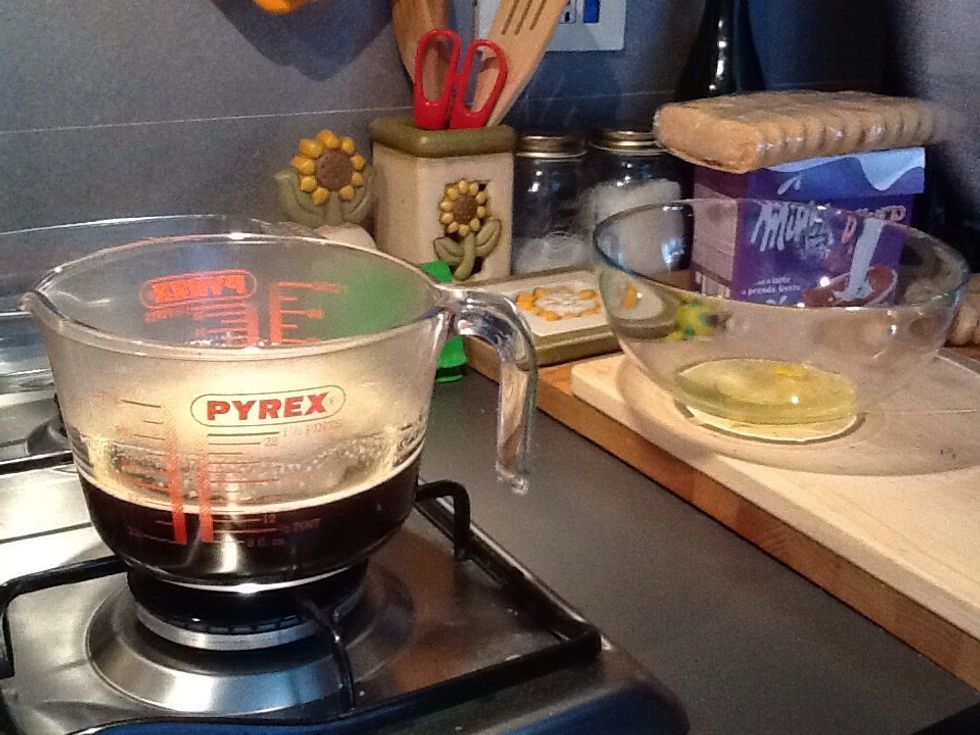 Smell the coffee and prepare your supplies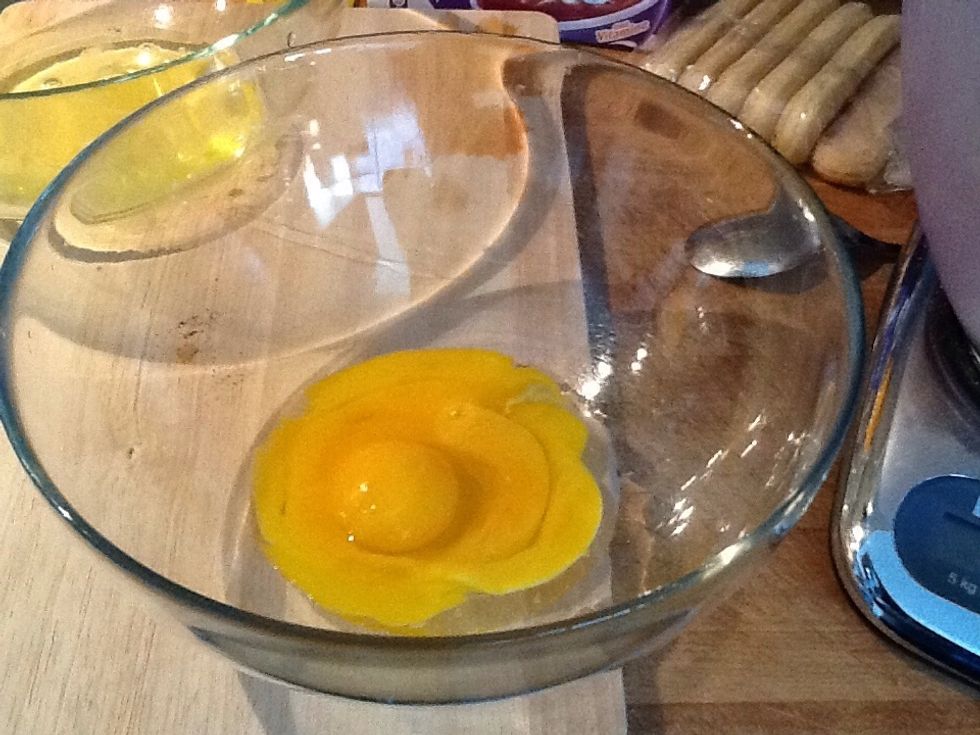 Separate the yolks and...
...and the egg white. You should mix them separately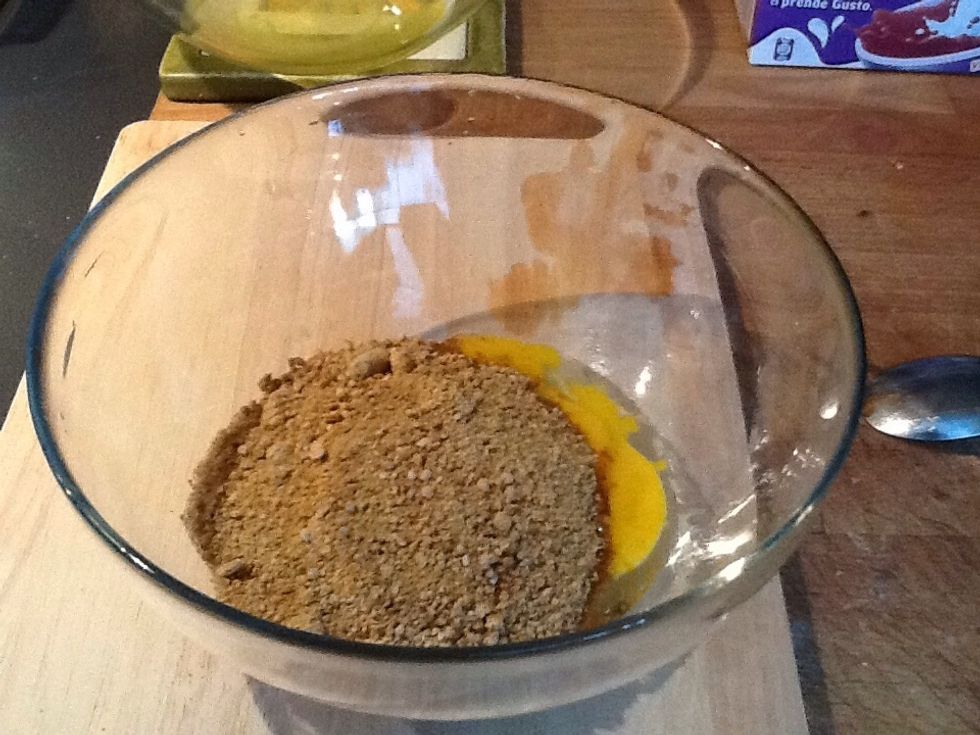 Add sugar to the yolks. I used brown sugar, but you can use white sugar. People here in Italy may think that brown sugar is terrible for tiramisu, but I disagree..
Mix the yolks and sugar until it gets creamy and vividly bright
This is what I was talking about...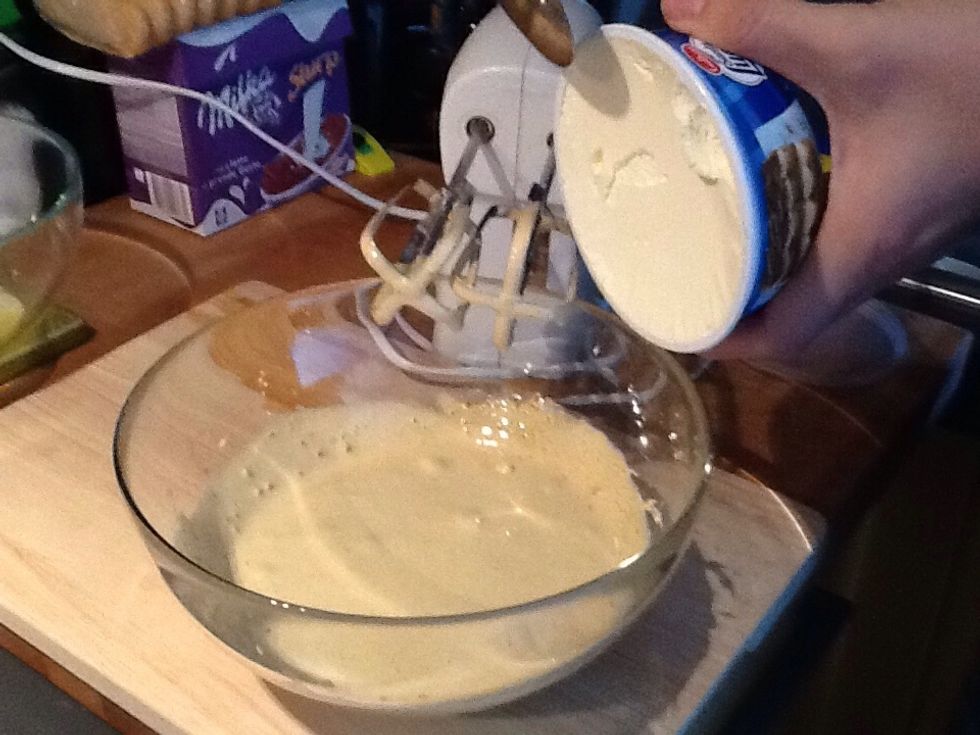 Add Mascarpone cheese. If you don't have it, just give it up. Mascarpone is necessary. Without is just nonsense...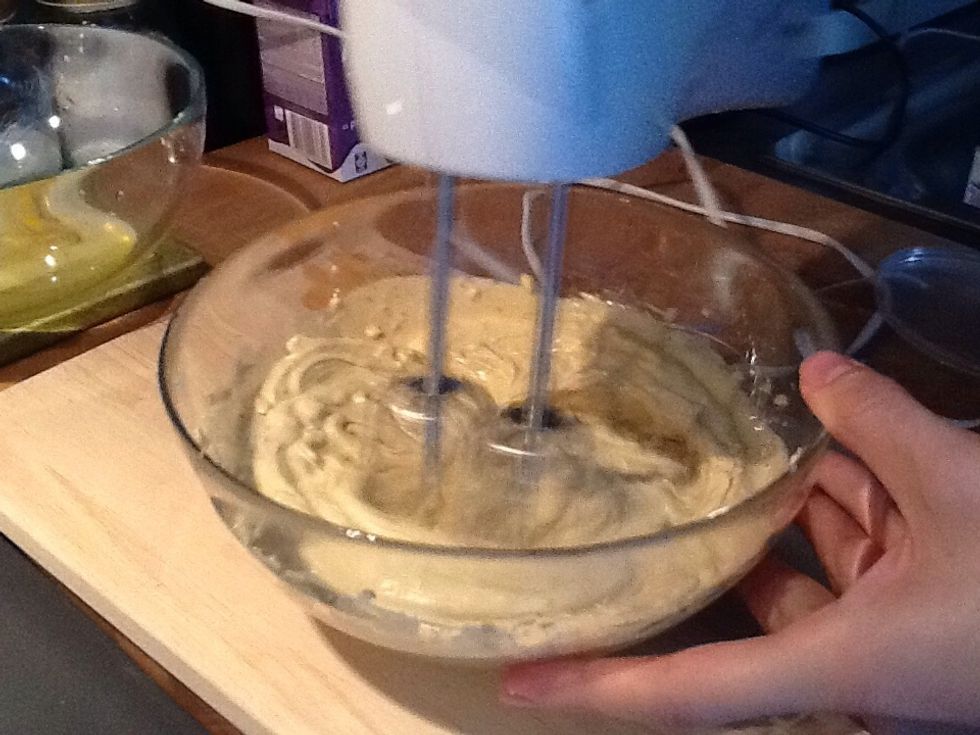 Mix thoroughly and make a delicious mascarpone cream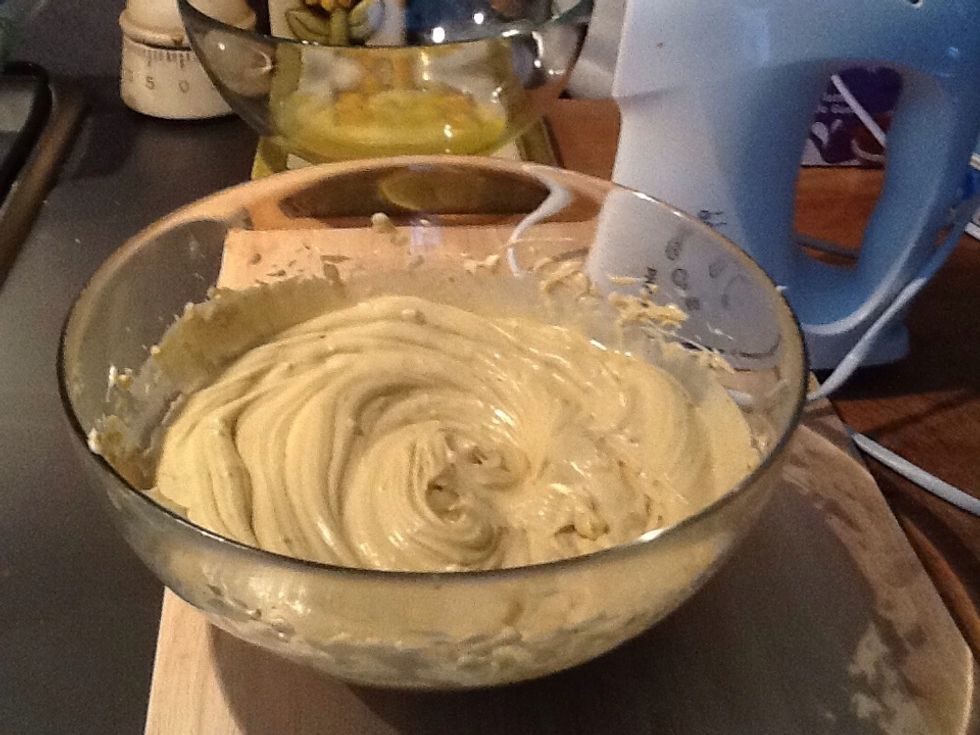 The cream should look like this...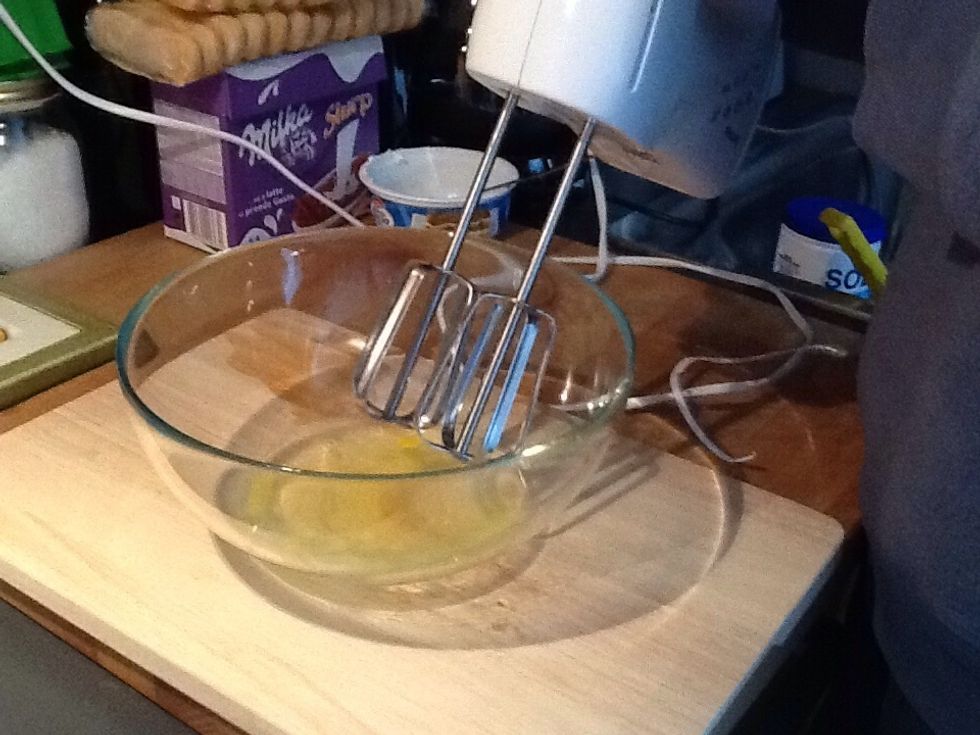 Now start with the egg white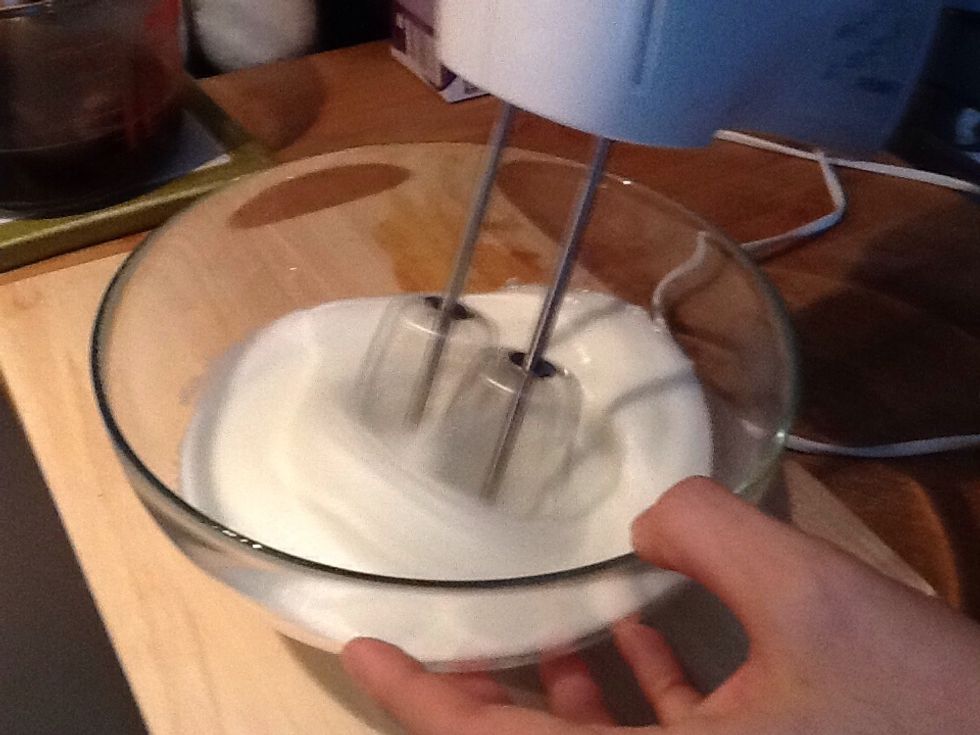 After you have been mixing, egg whites should be a harder consistence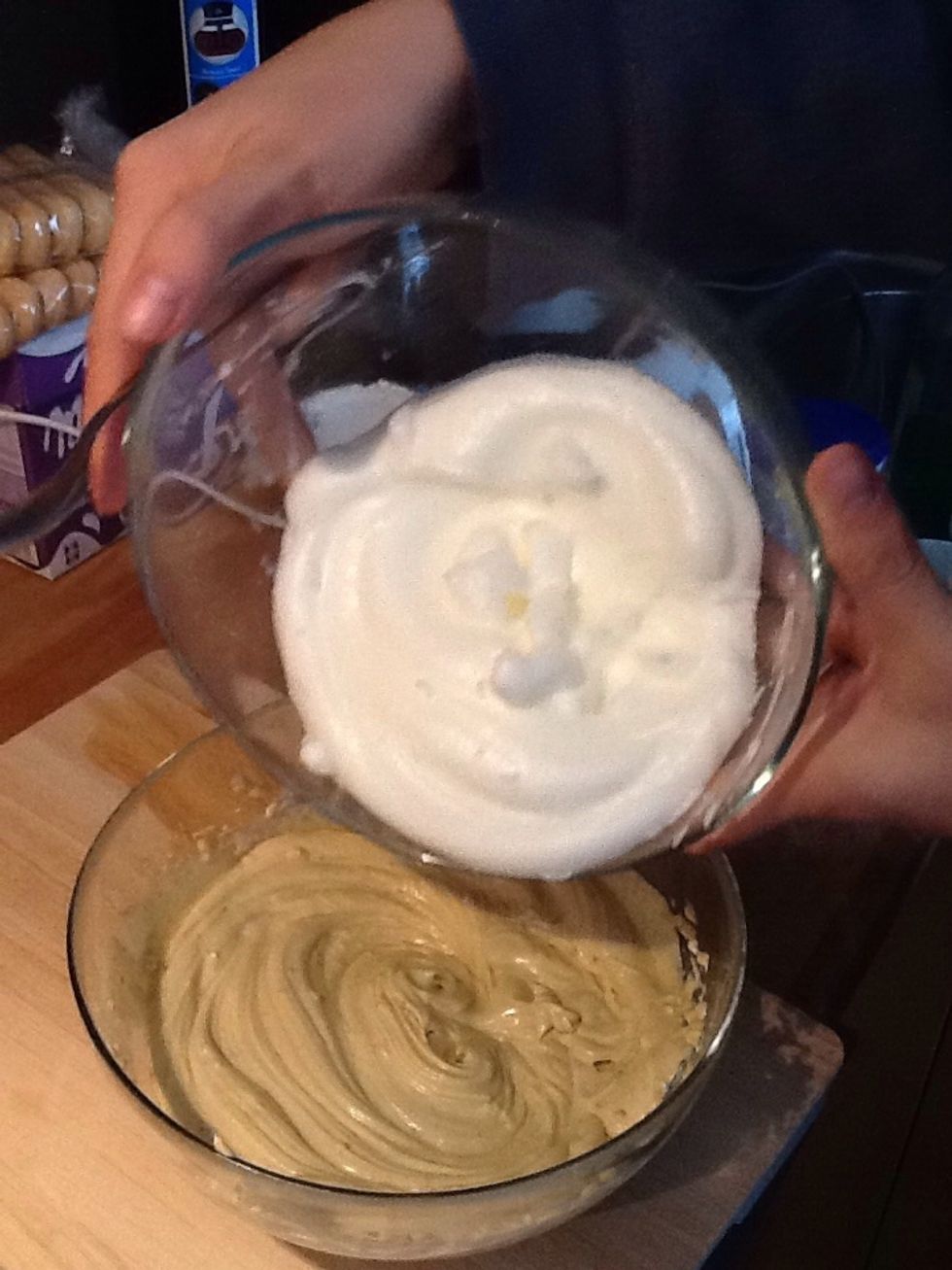 The mixture is ready when the whites are dense and homogeneous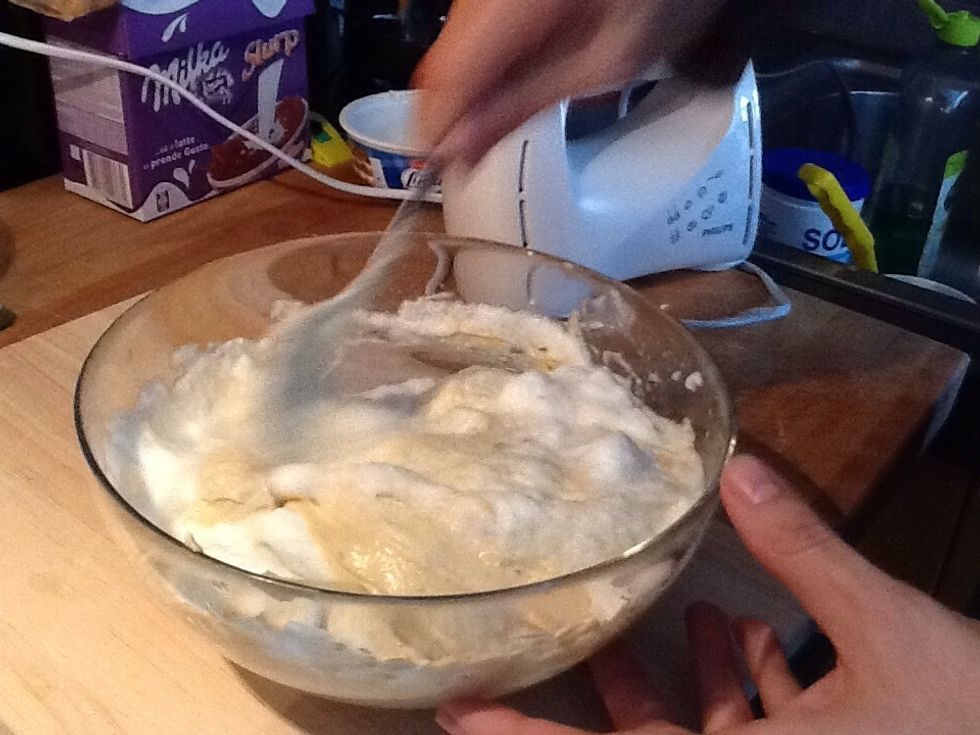 Mix the egg whites white the sugar/mascarpone/yolks cream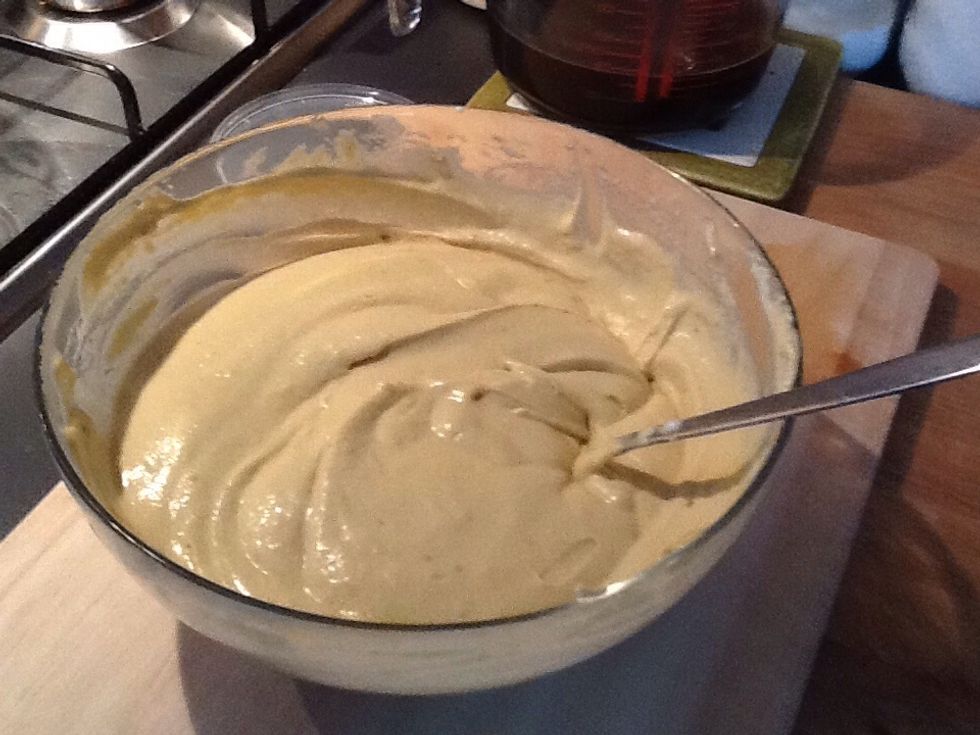 You should have a soft and smooth cream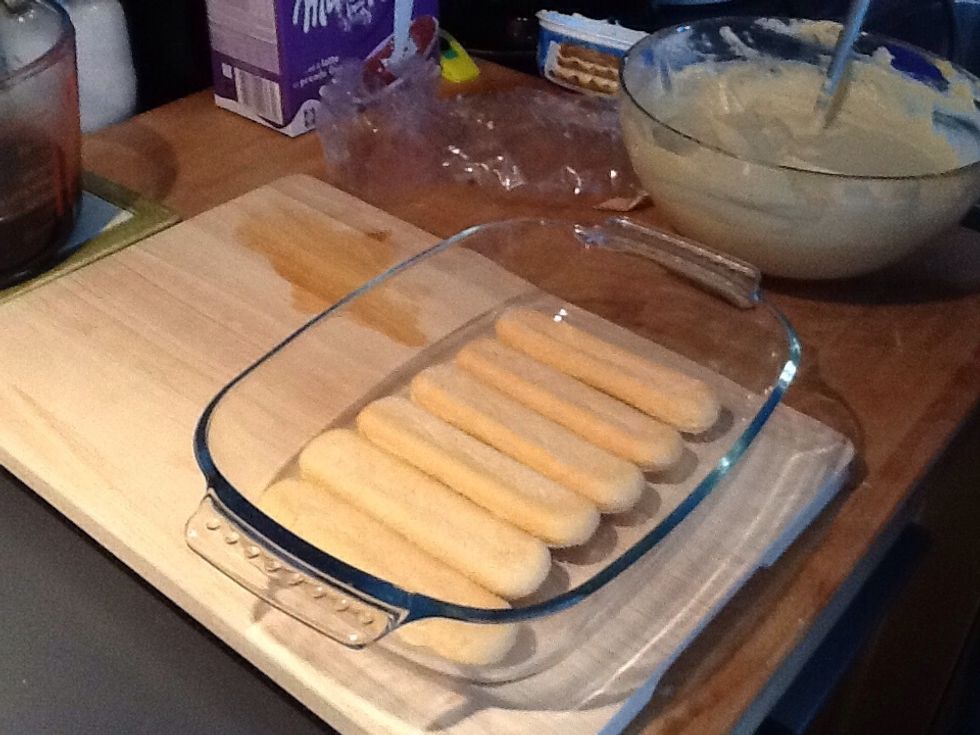 Ok, now ladyfingers. They are necessary. If you don't succeed in finding them, try another recipe!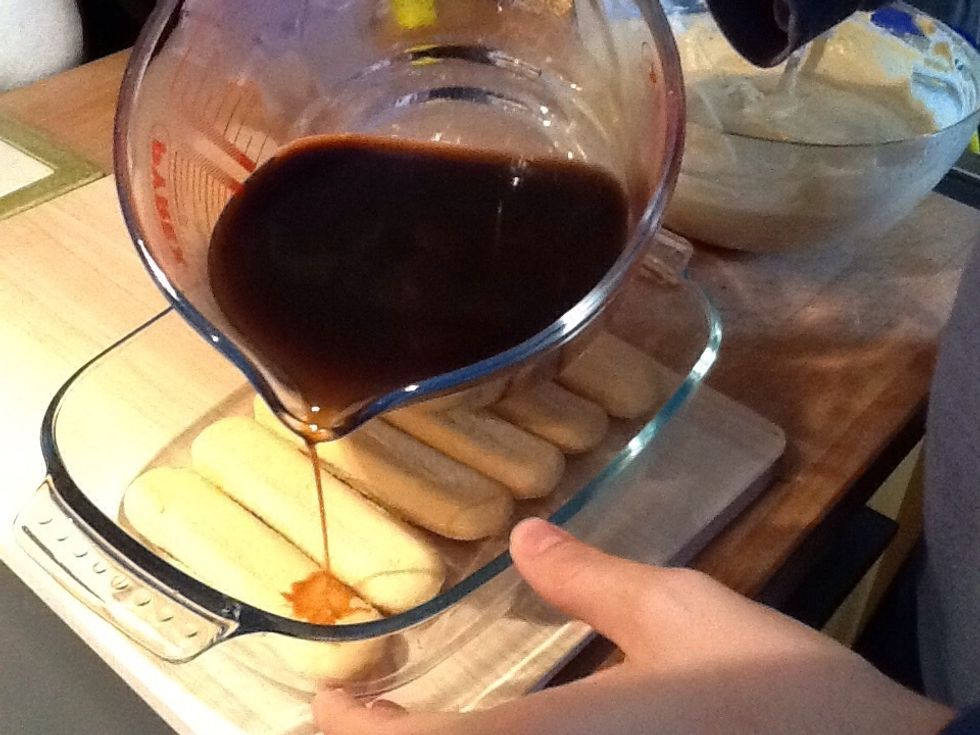 Pour coffee over ladyfingers. Try to water them. Anyway, ladyfingers must not be soaked with coffee. Be careful with that...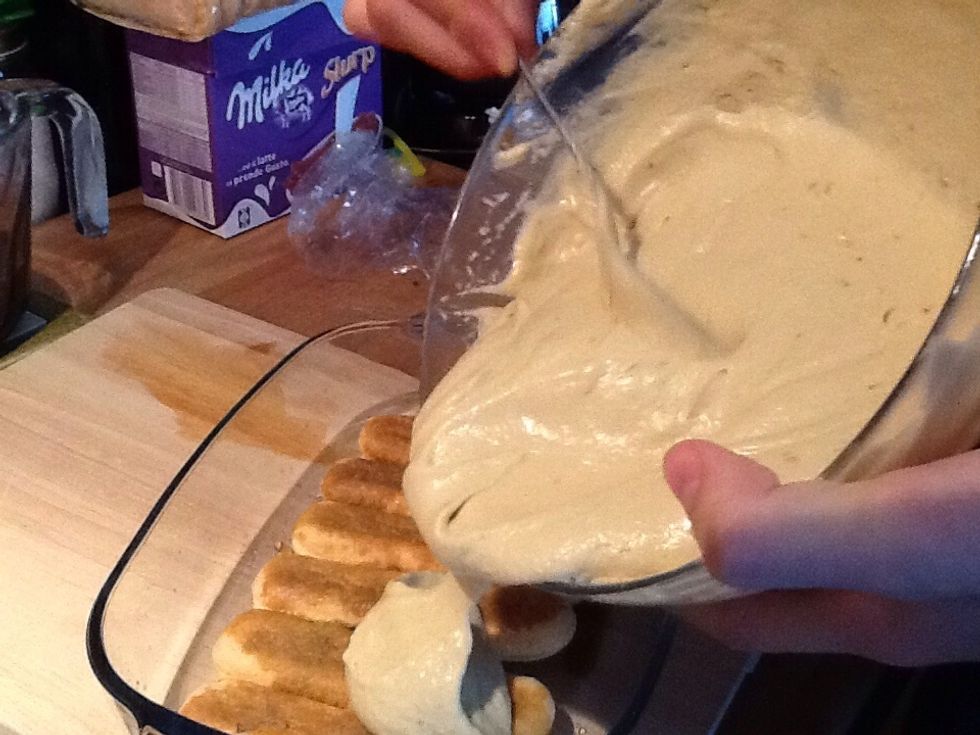 Pour cream on the ladyfingers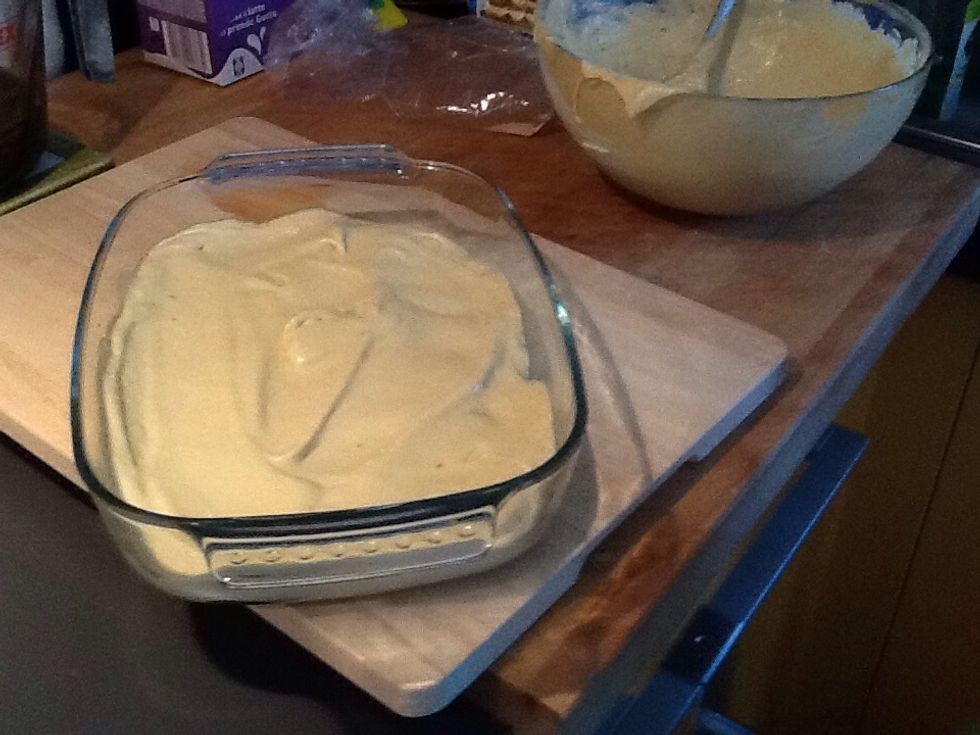 Level the cream
Second row....start again with coffee and then cream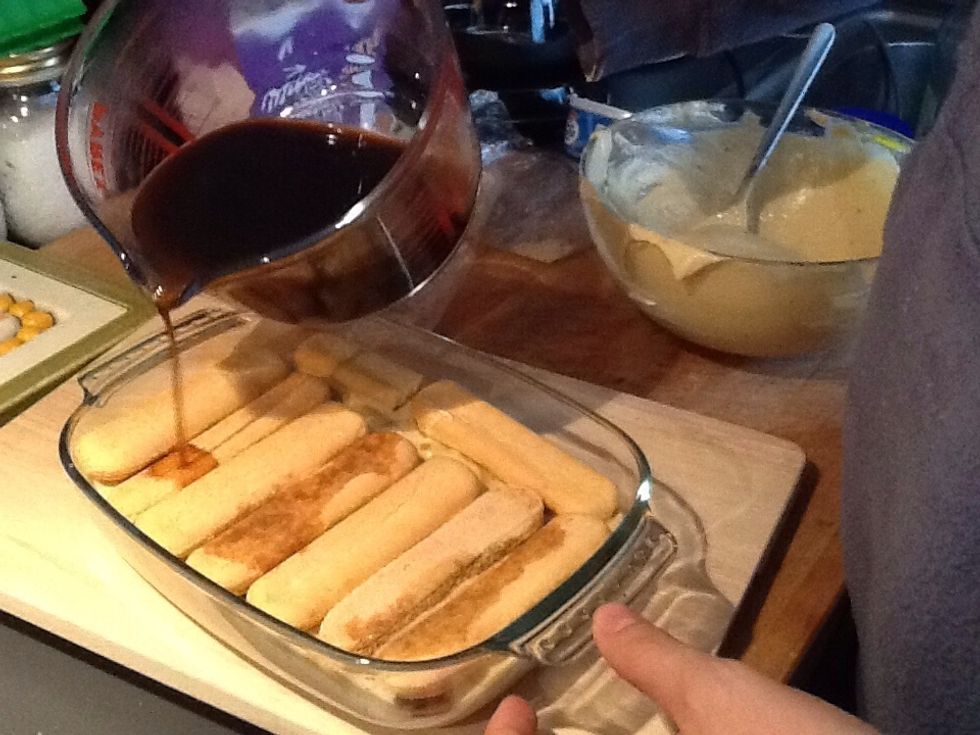 Be careful with coffee...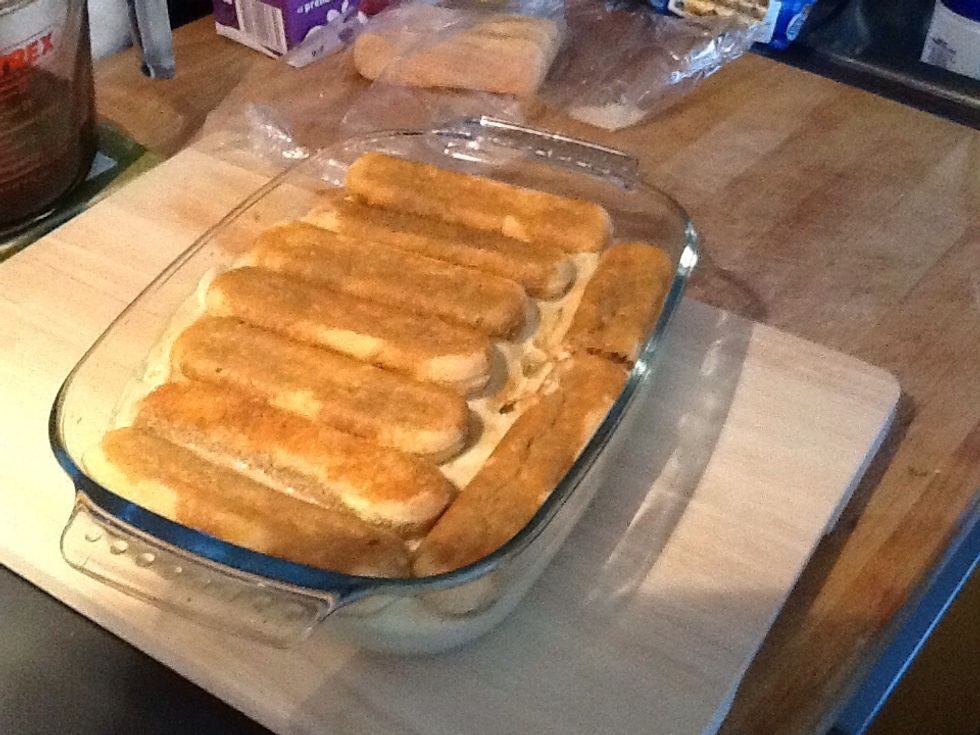 Like this, I mean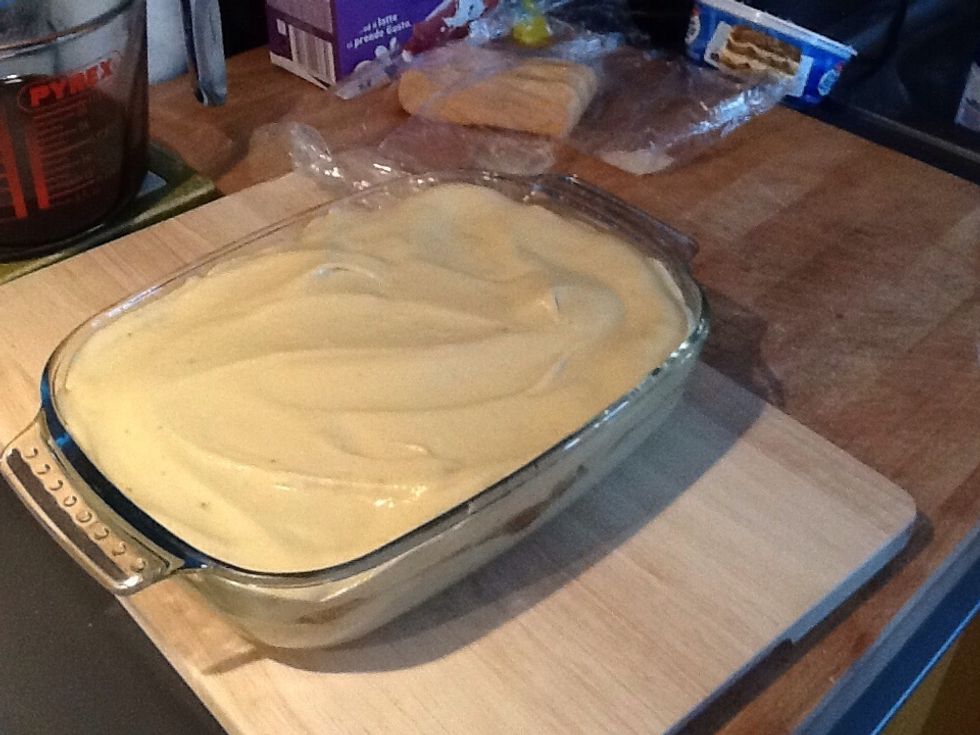 Level the cream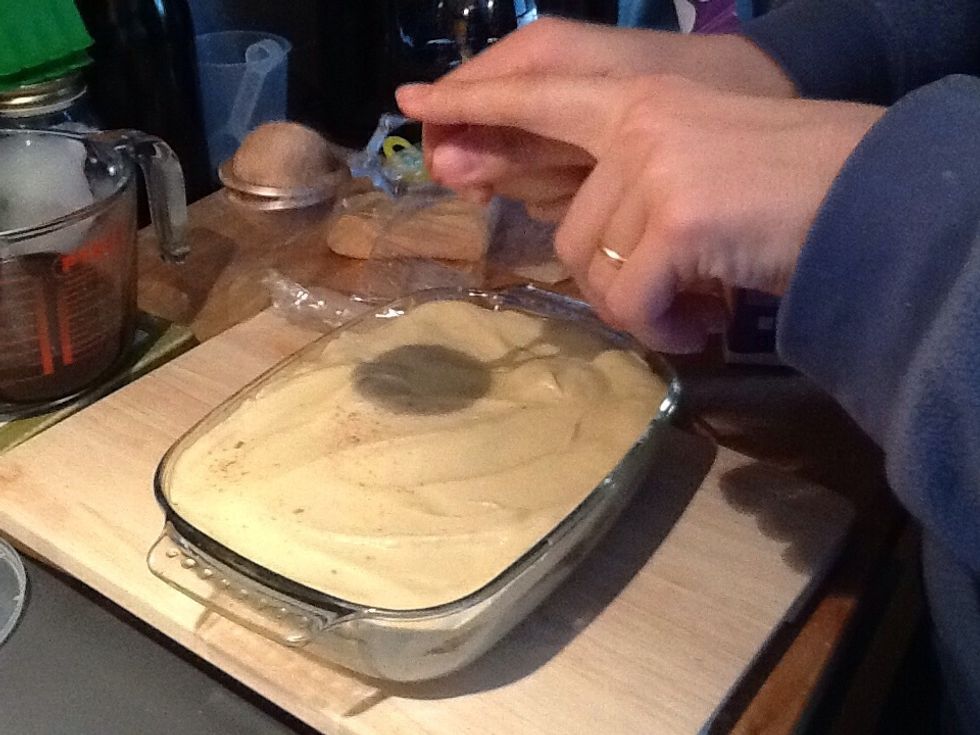 Add cocoa powder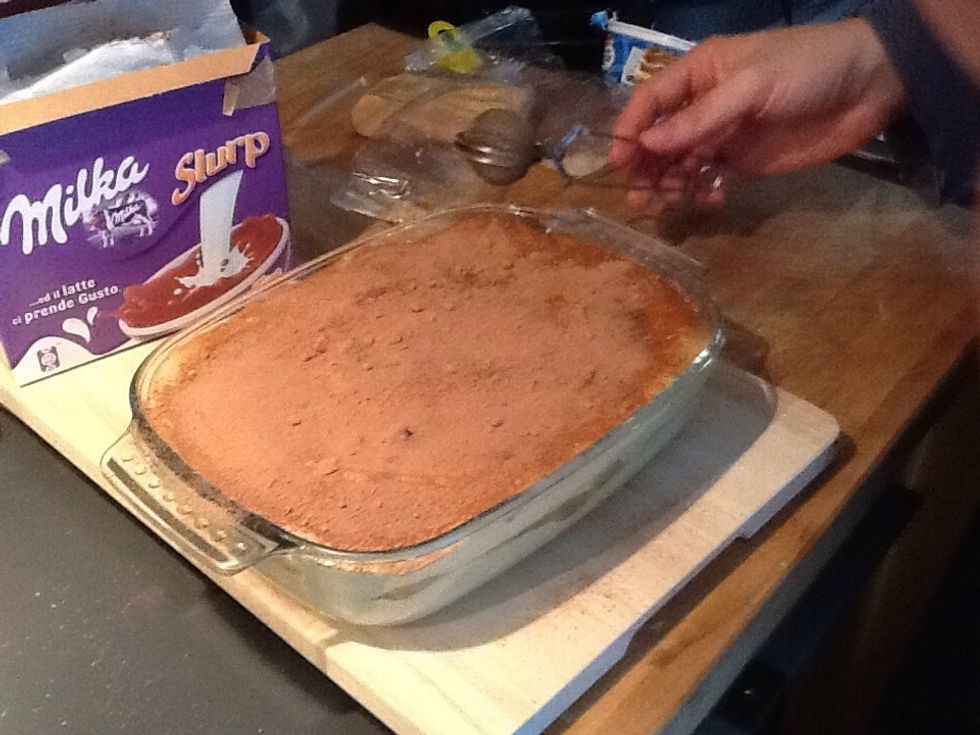 Until tiramisu is covered. Store in ghe fridge for a couple of hours. Then...mmm....delicious, creamy, tasty Italian traditional tiramisu
400.0g Ladyfingers (Italian Savoiardi)
400.0g Mascarpone
4.0 Eggs
100.0g Sugar
2.0c Coffee
30.0g Cocoa powder