How to make a "tapestry" bead using double helix skylla
Make a "Tapestry" Bead Using Double Helix Skylla
1014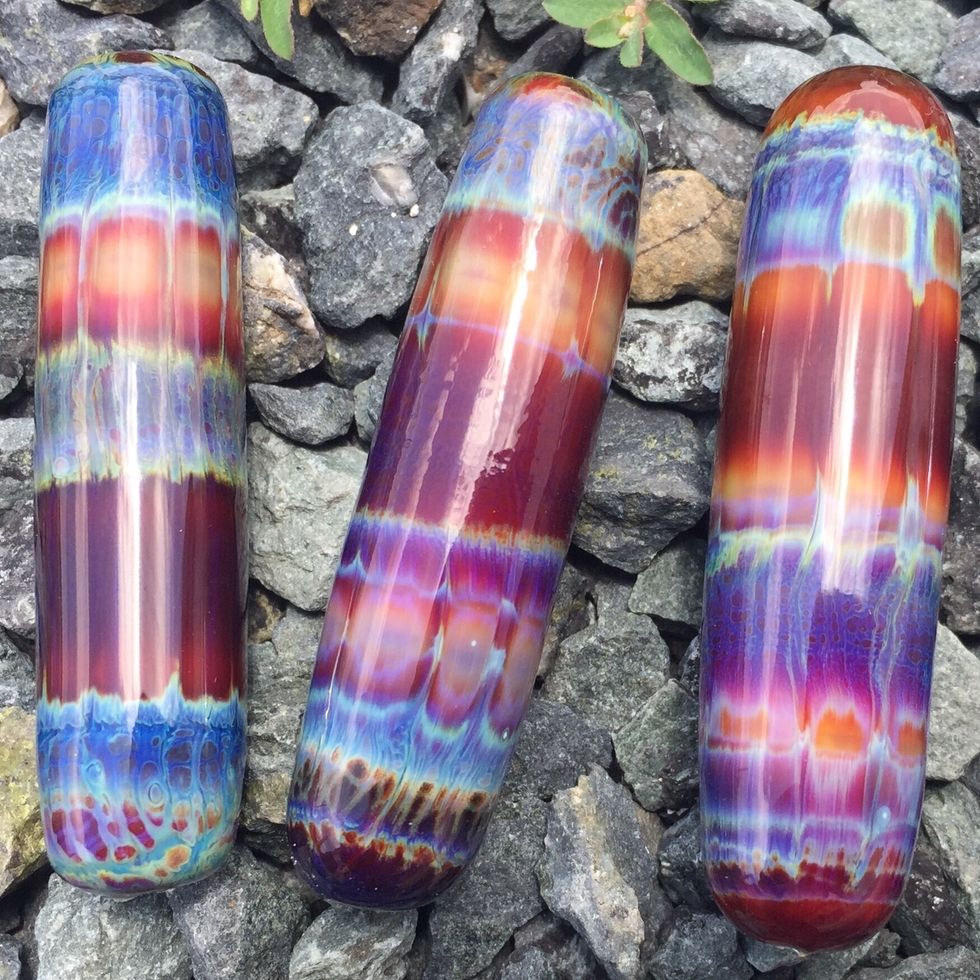 Skylla is a silver striking and copper ruby glass. The silver strike produces bright blues, purples and teals while the copper ruby produces reds when applied in thin layers.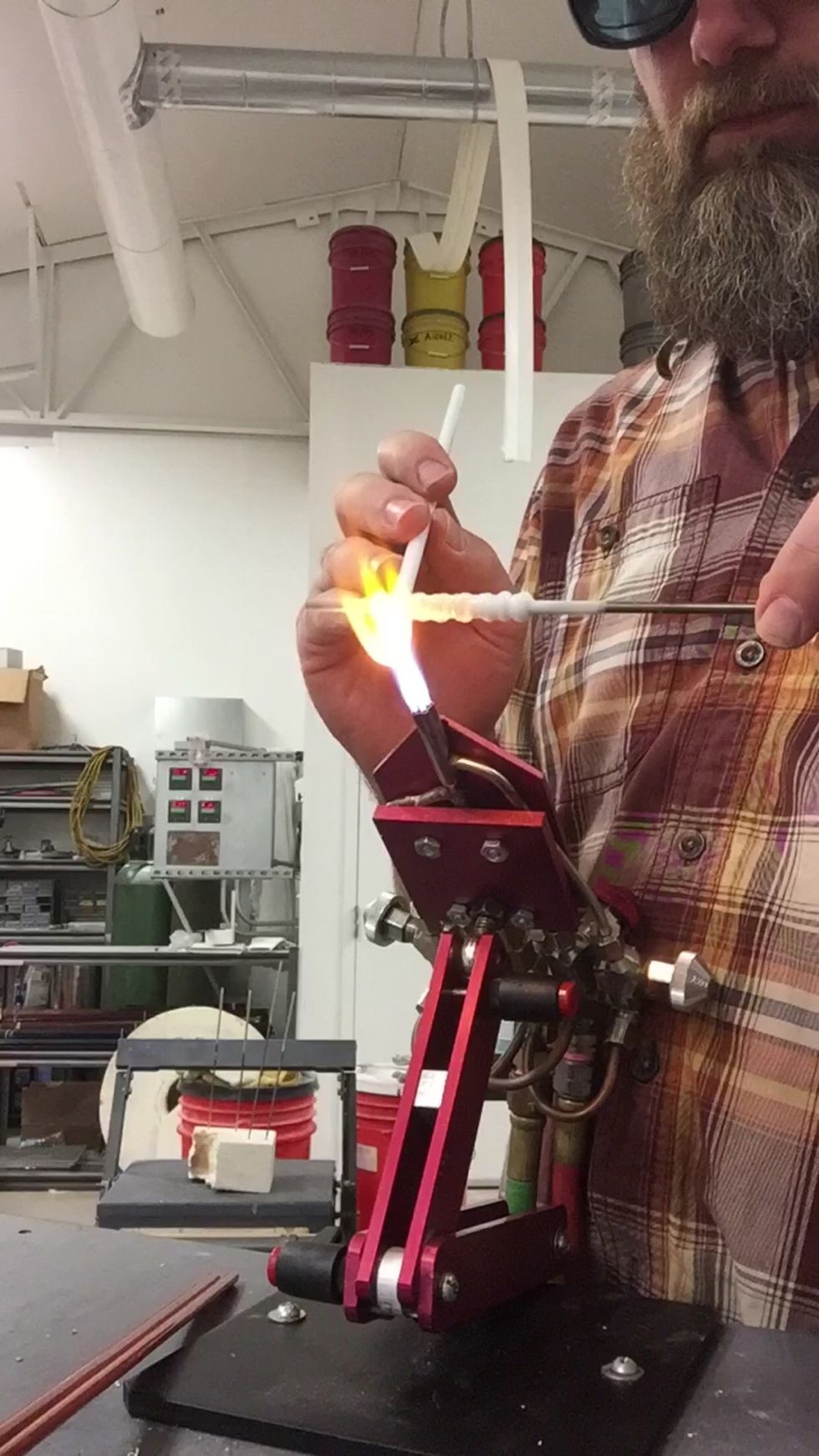 First, apply a base of white glass in a long cylinder shape. I like to use my own white (WH-521), but the Italian white will work just fine.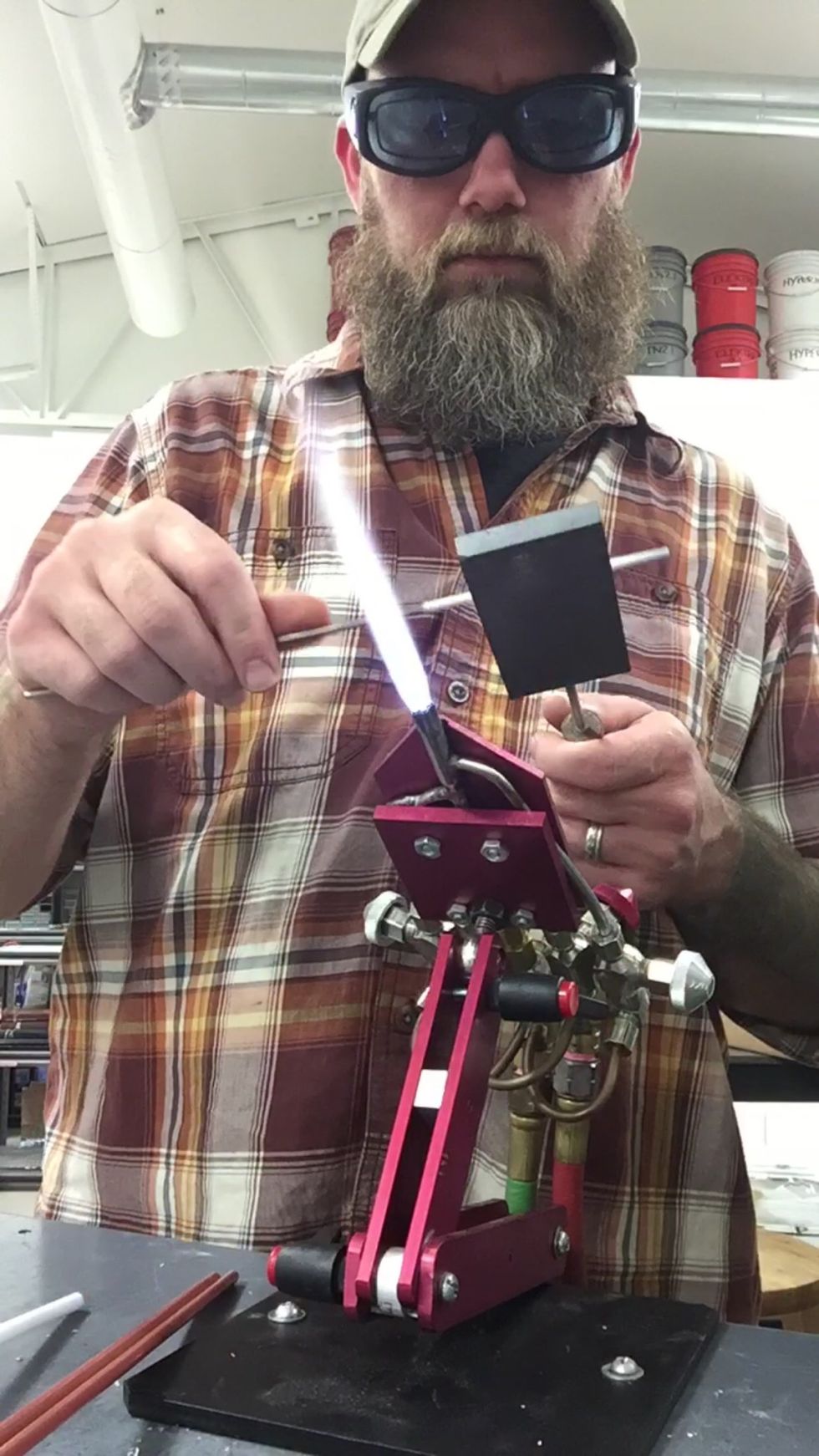 Smooth out the white core with your graphite paddle.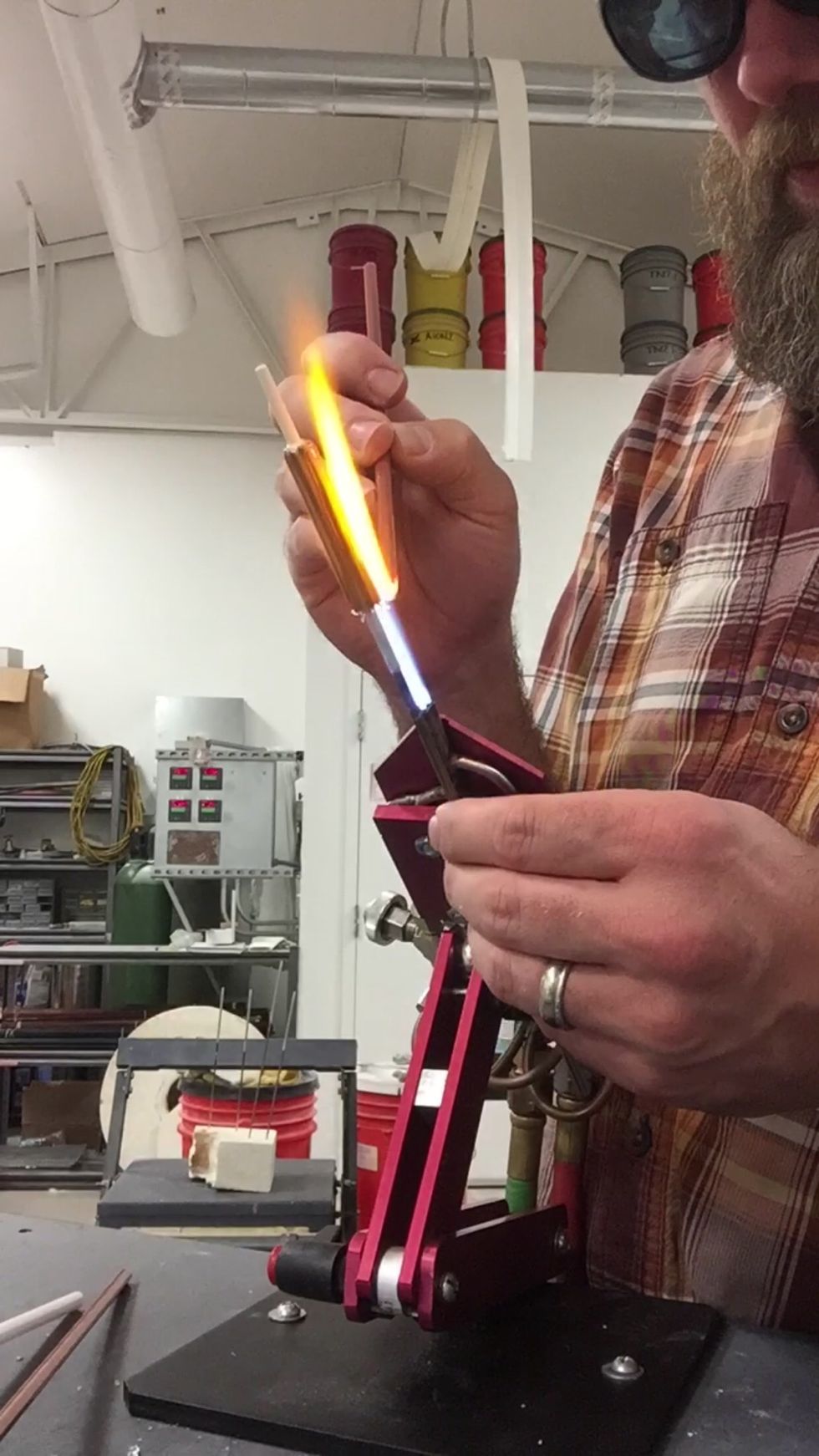 Apply stripes of Skylla lengthwise on the bead. To keep your spacing even, alternate sides, placing four stripes around the bead, then filling in as necessary.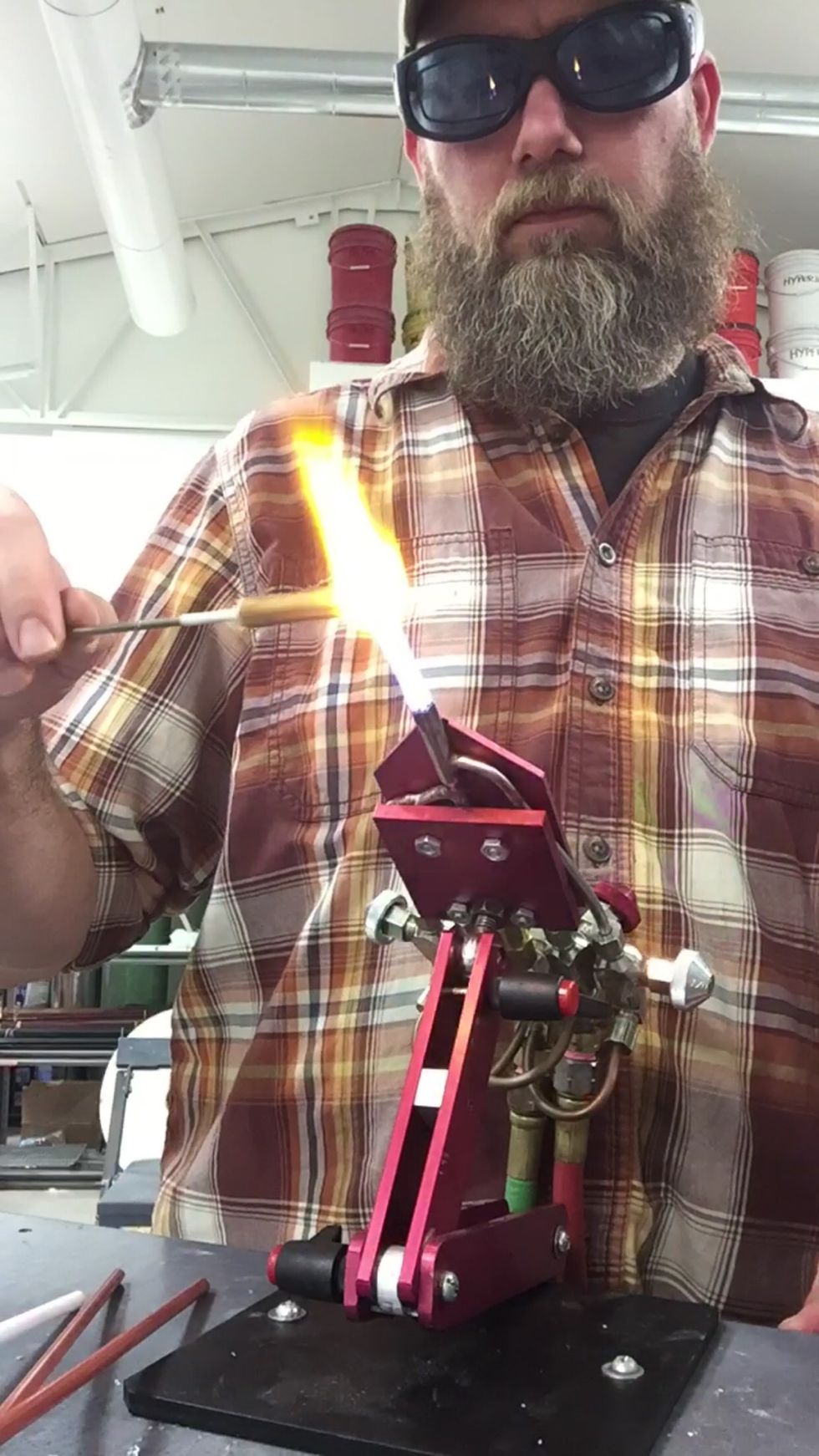 Melt in the stripes on one end of the bead.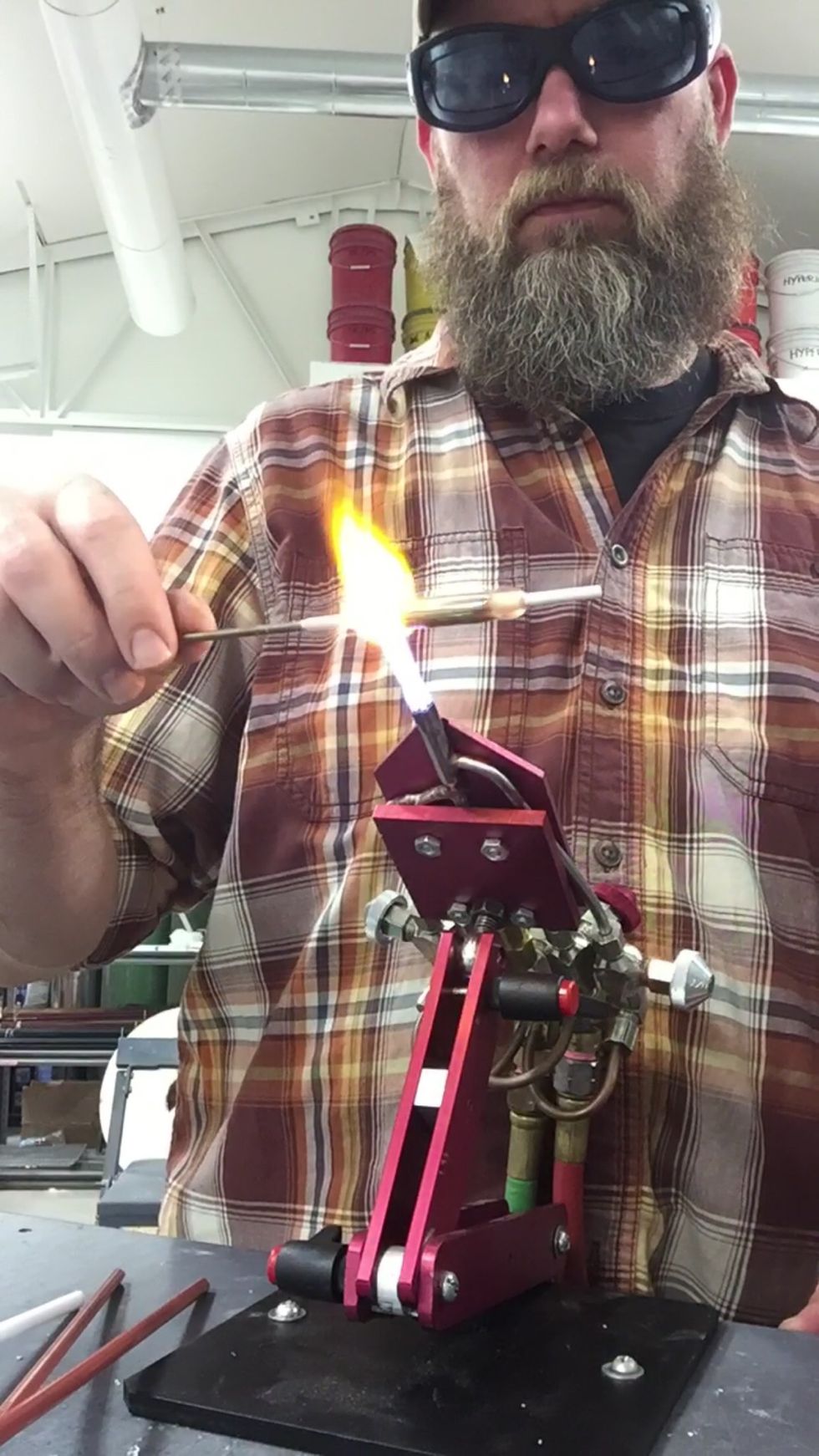 Then melt in the stripes on the other end of the bead.
Melt in the center of the bead, but leave two areas on either side of the center as they were.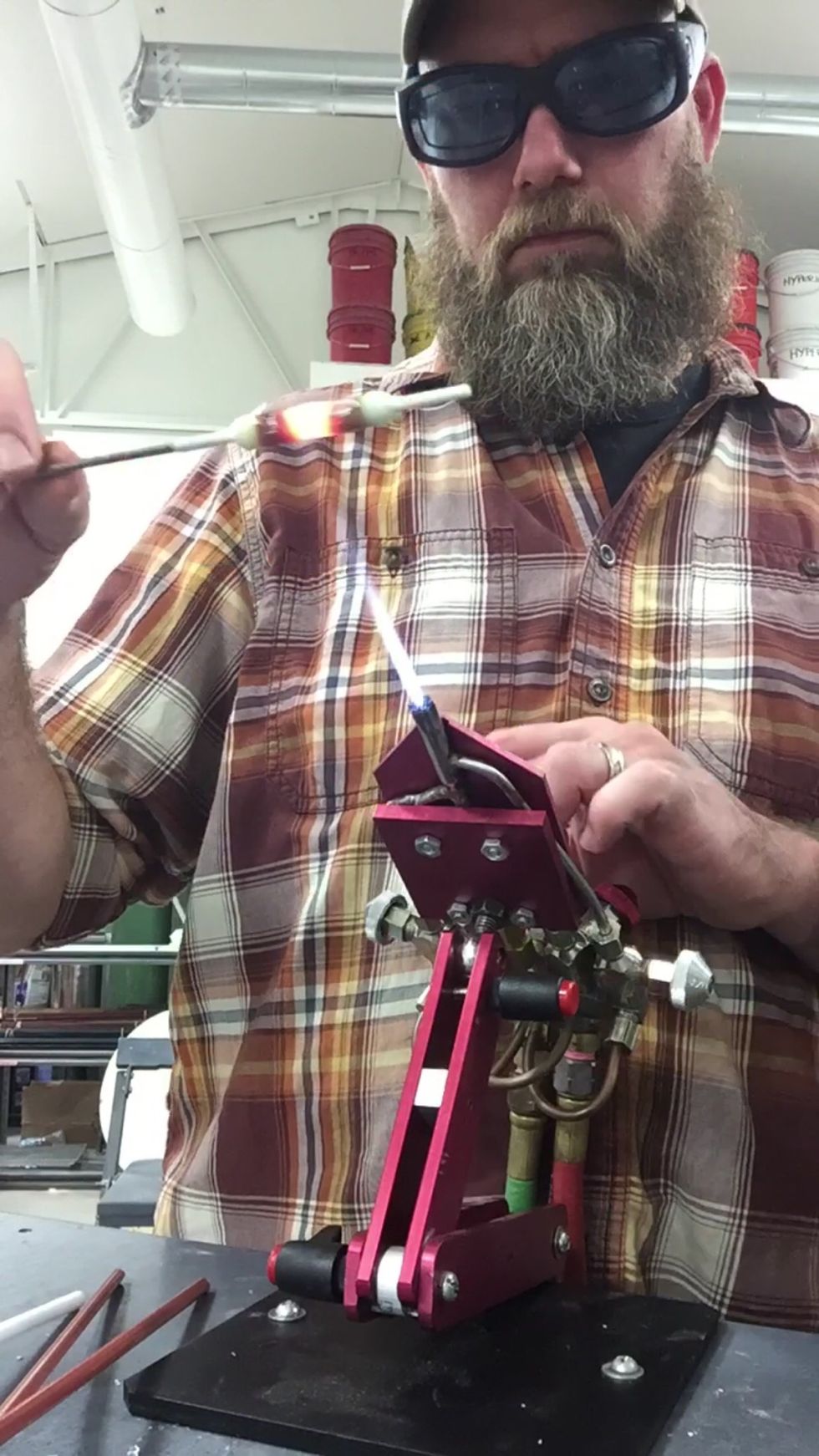 Dial in a narrow, focused flame. This is easier to do if you have a certain torch, like the Nortel Arrow or GTT Lynx.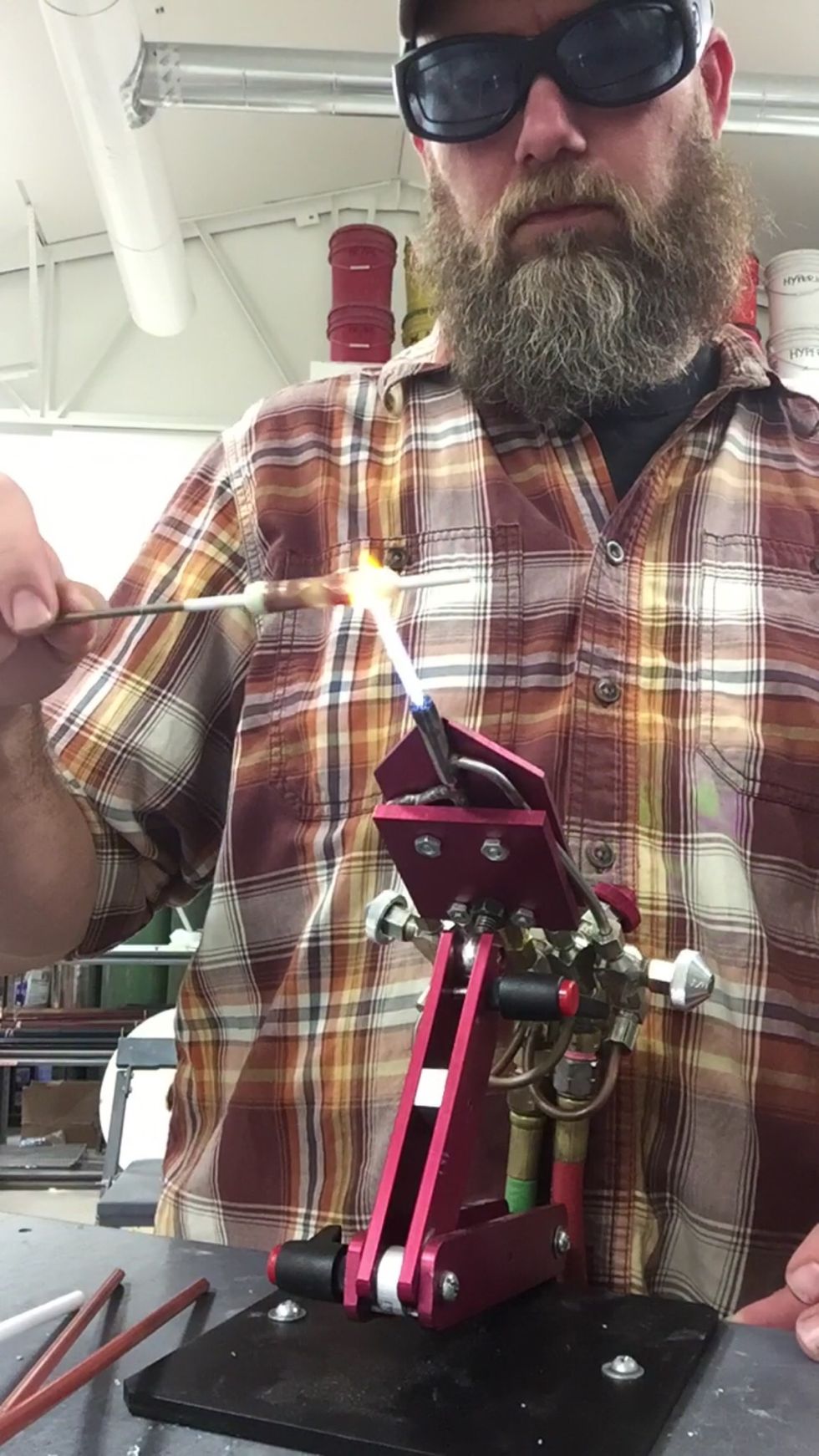 Use the narrow, hot flame to reset the Skylla on one end of the bead. It is reset when it is clear.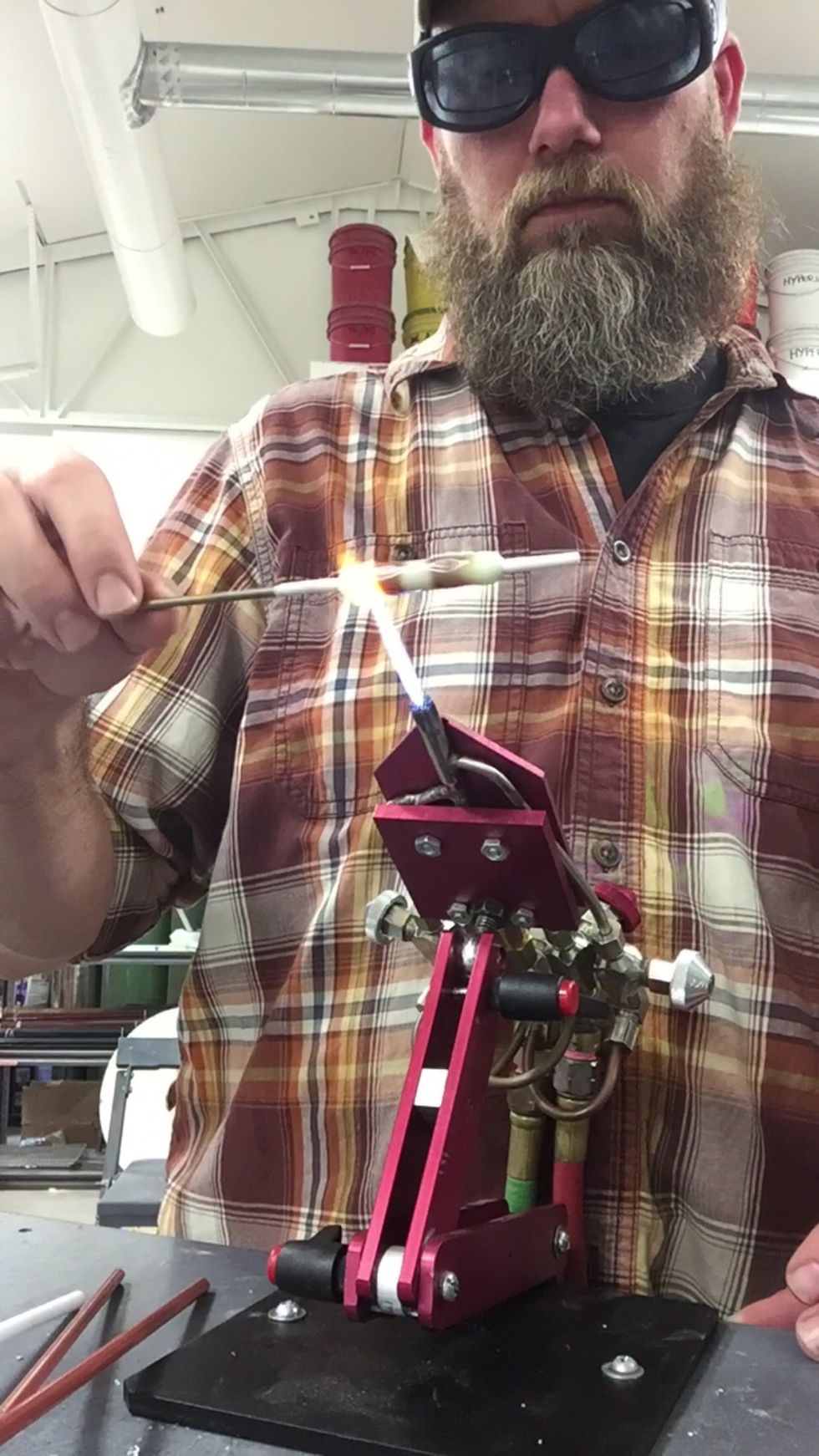 Repeat on the other end.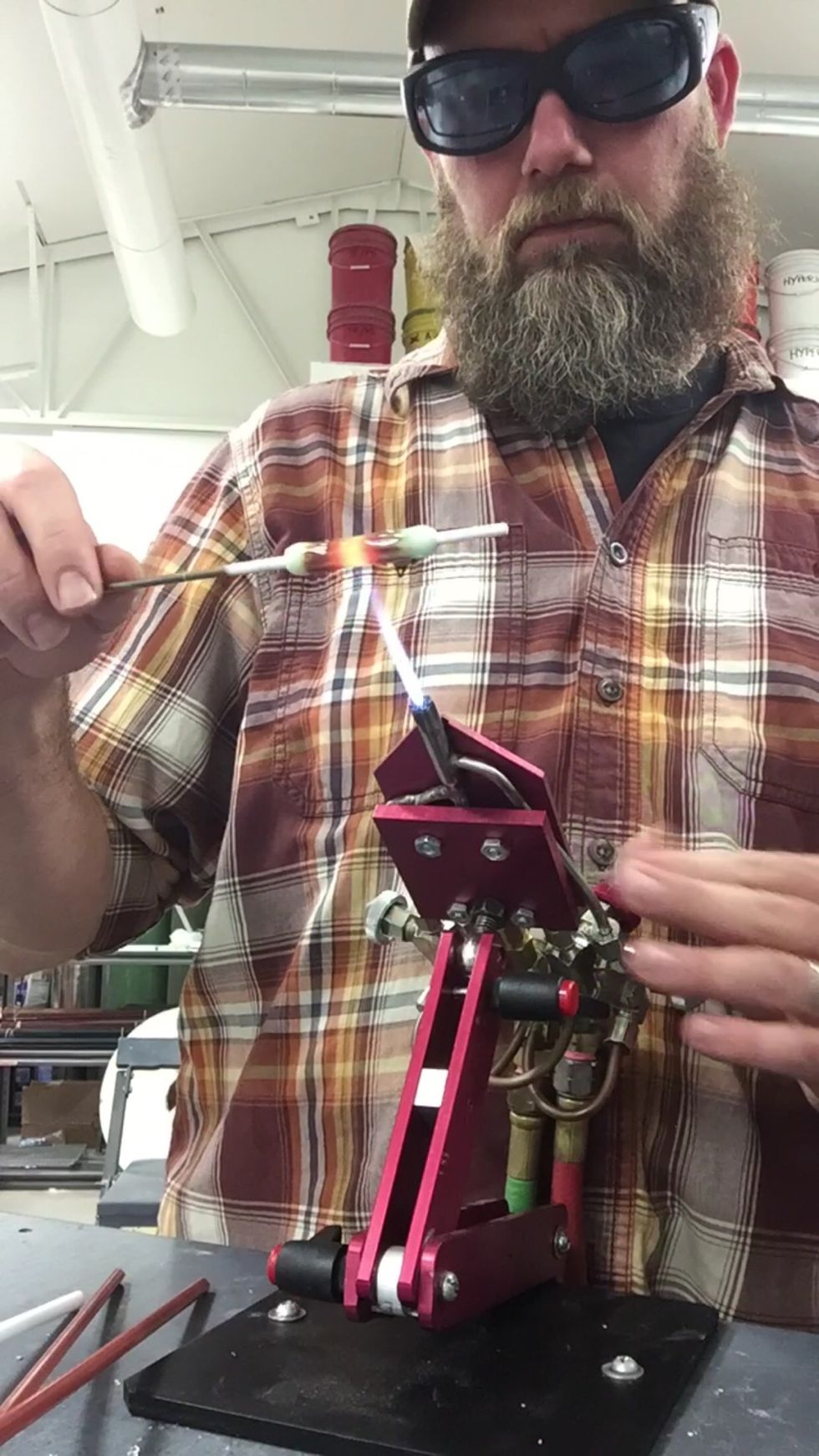 Reset the center, while leaving the areas on either side of center unworked.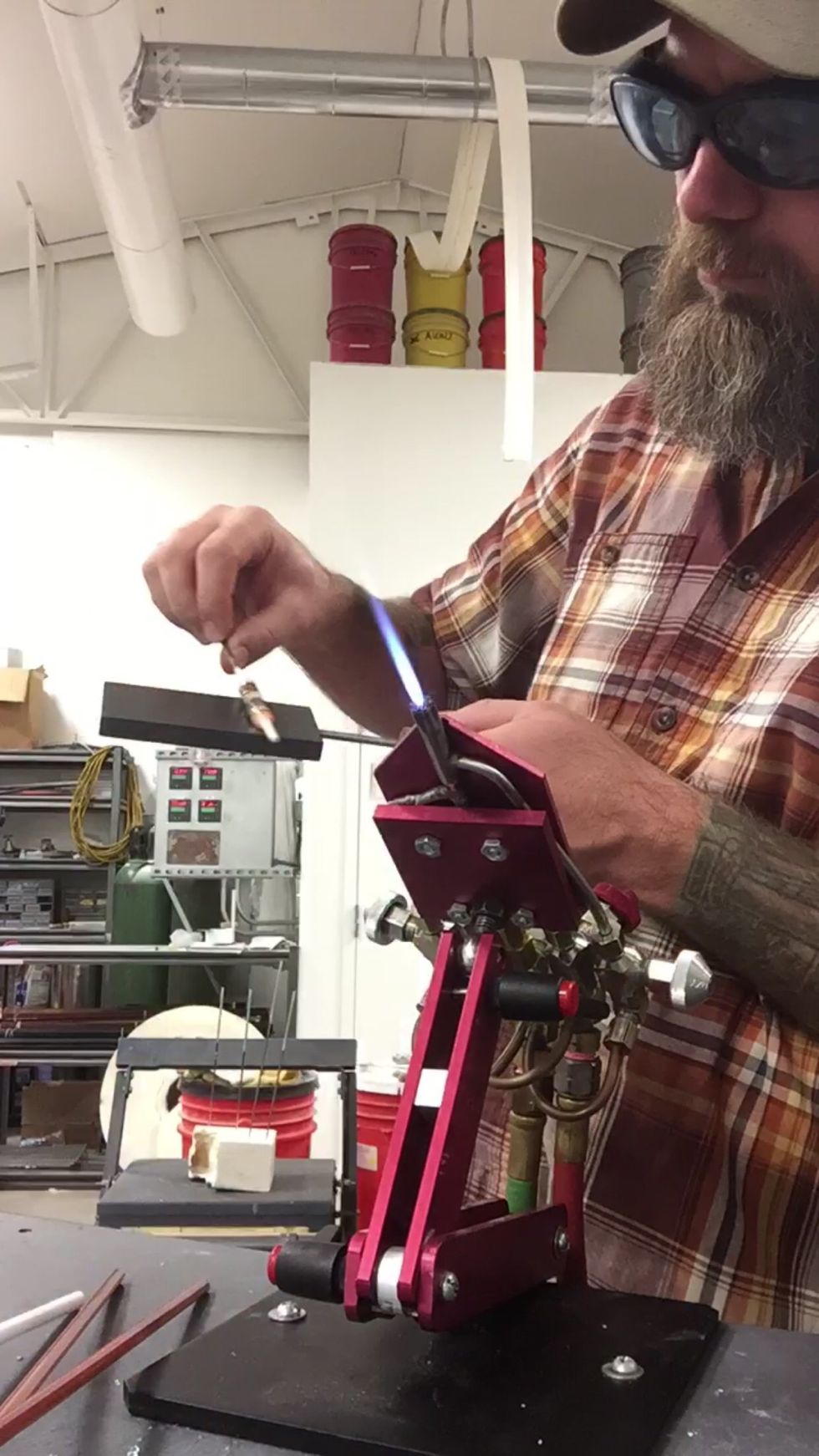 Use your graphite paddle to smooth out the shape of the bead.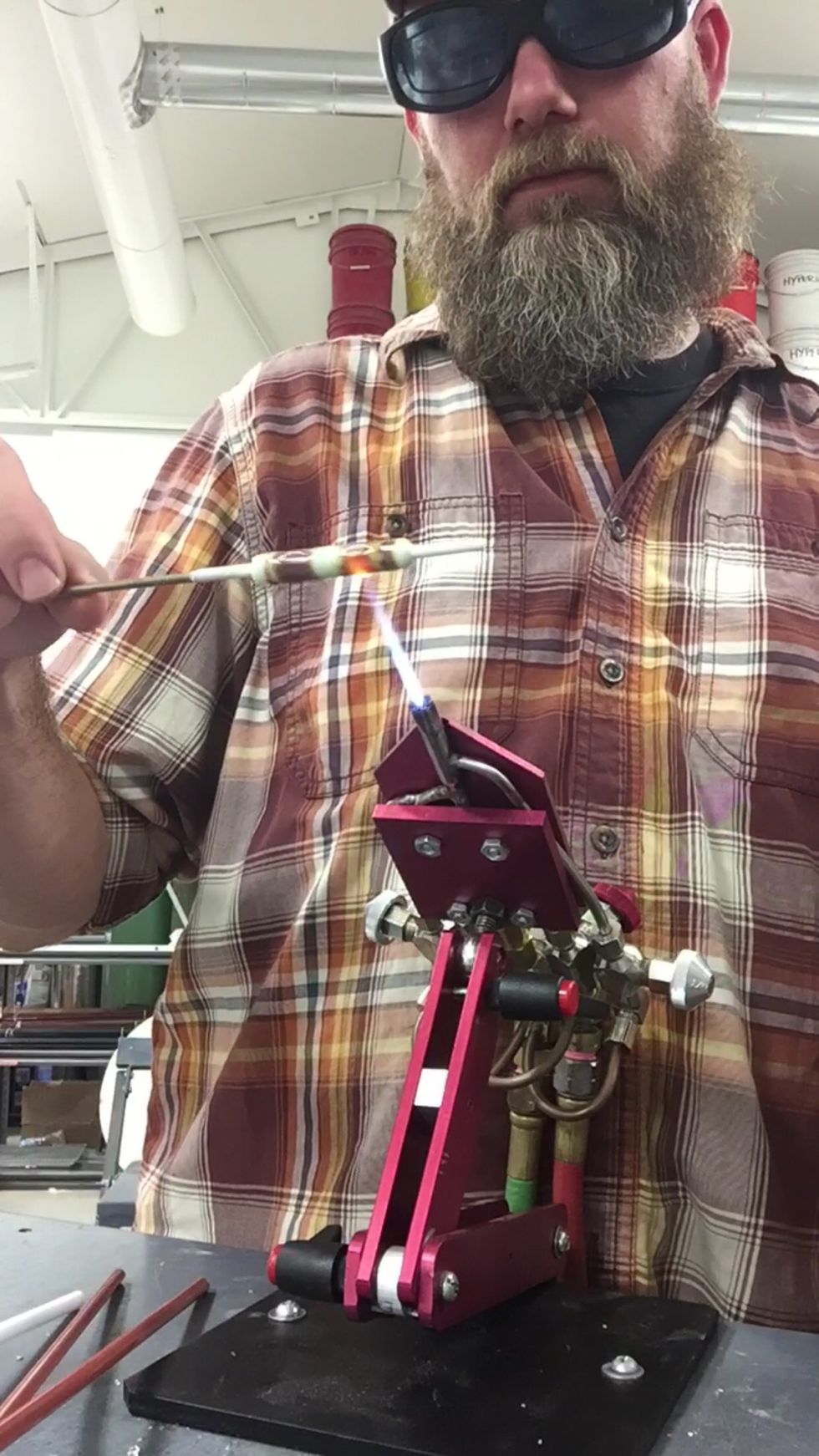 Using the tip of the flame, strike one of the unworked sections.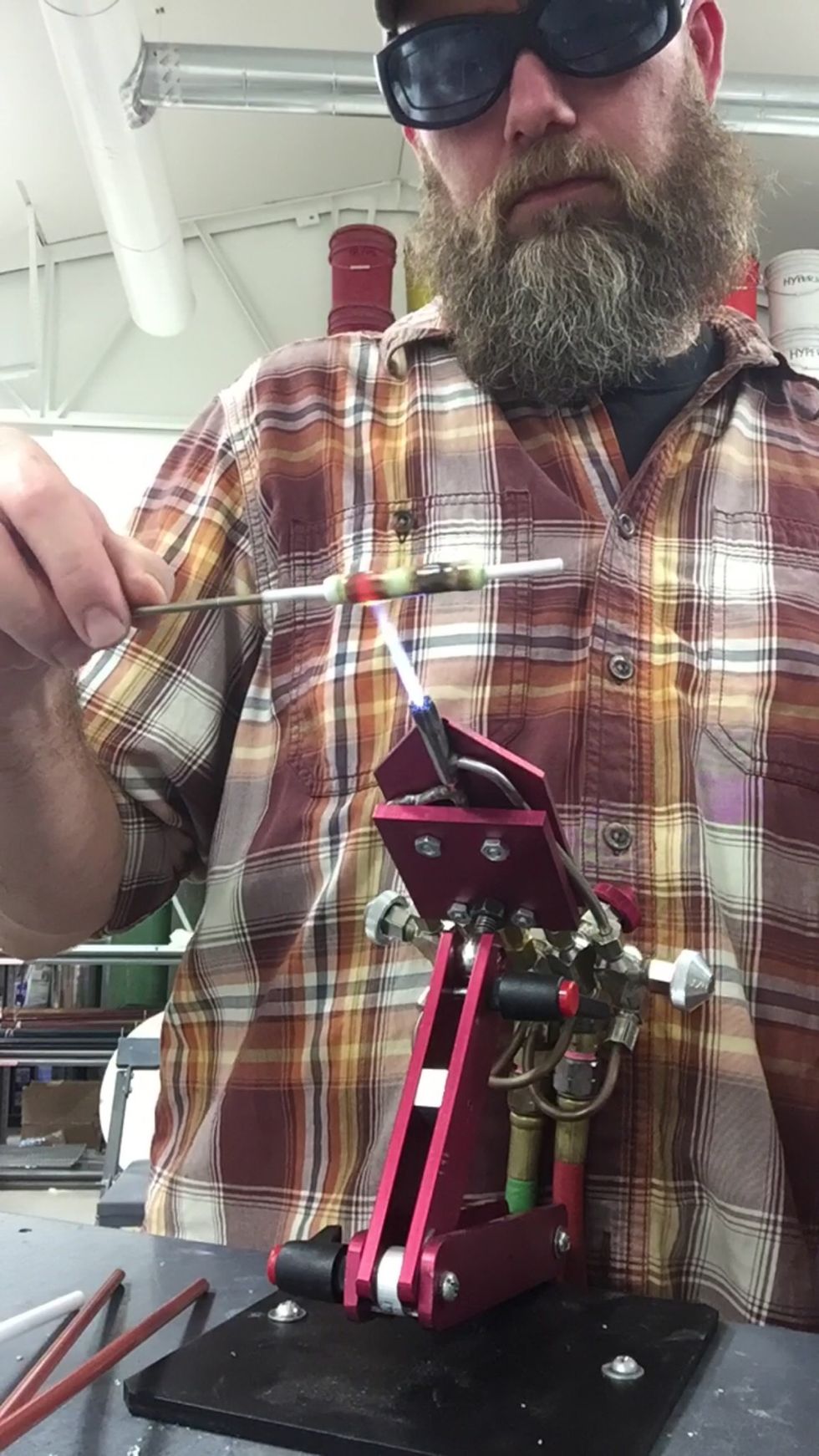 Then strike the other unworked section.
Now that the ends have cooled, use the tip of the narrow flame to strike one of the ends.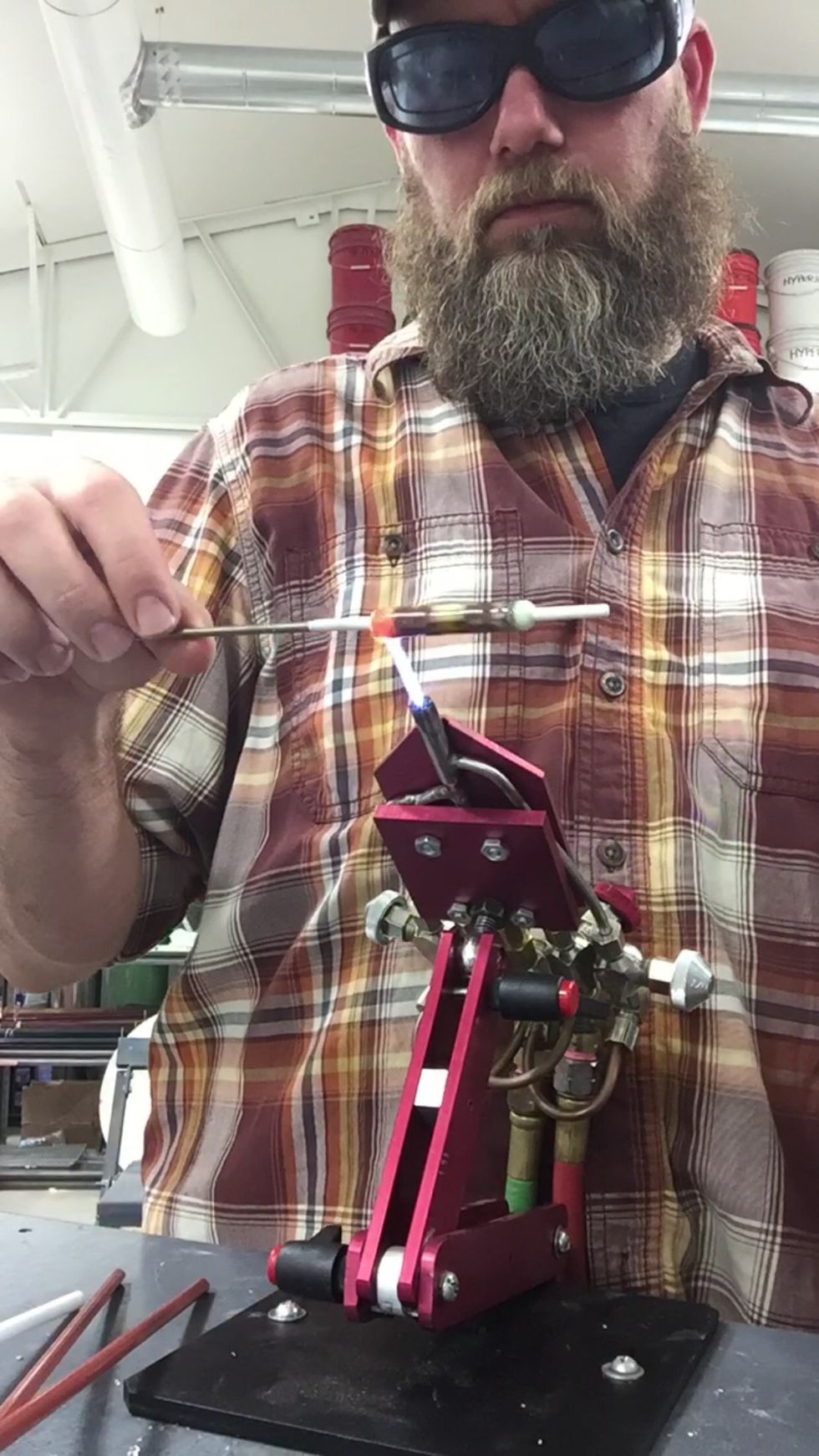 Repeat the strike on the other end.
And shape, forming a smooth cylinder.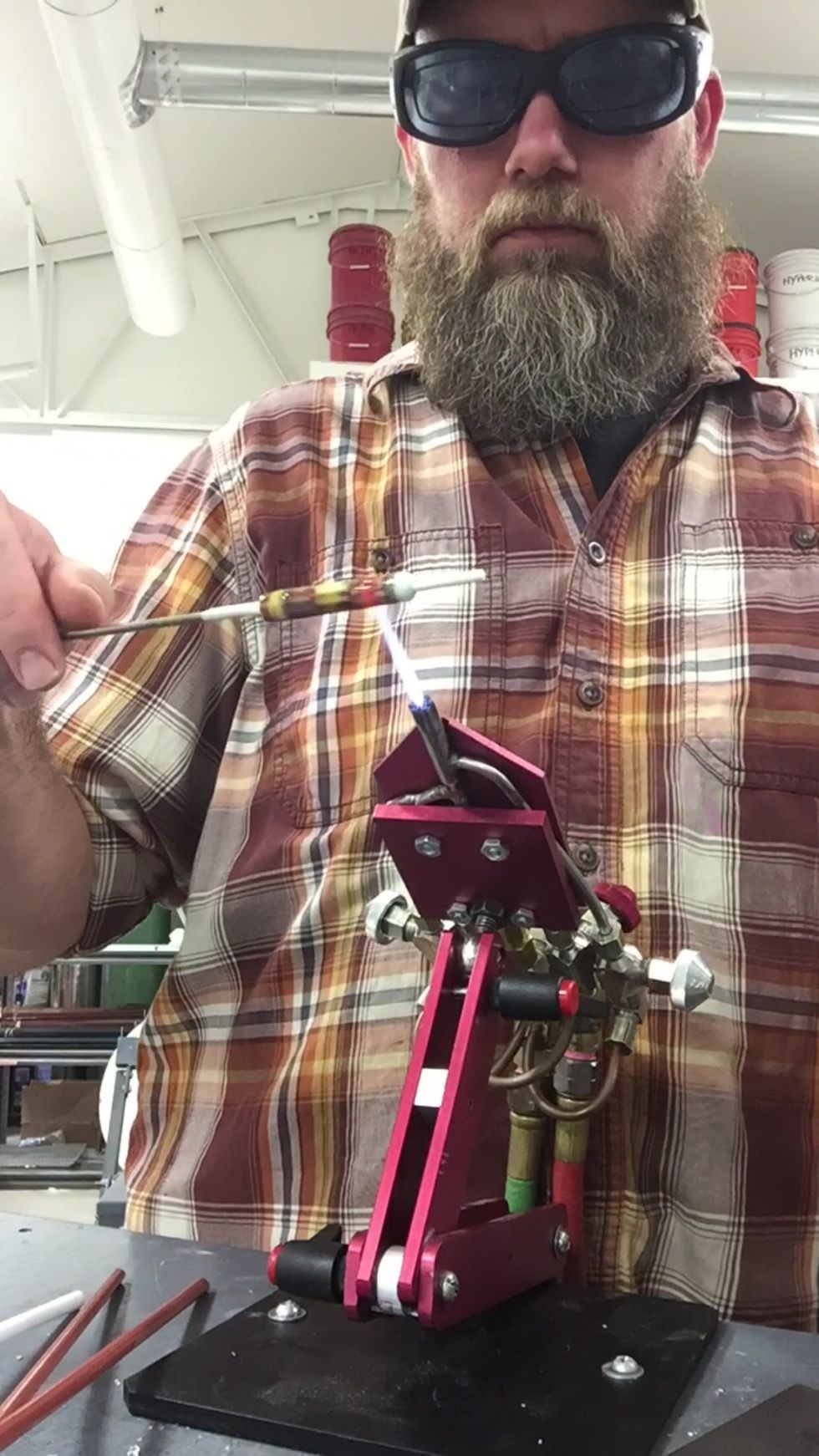 Additional striking of each section may be required.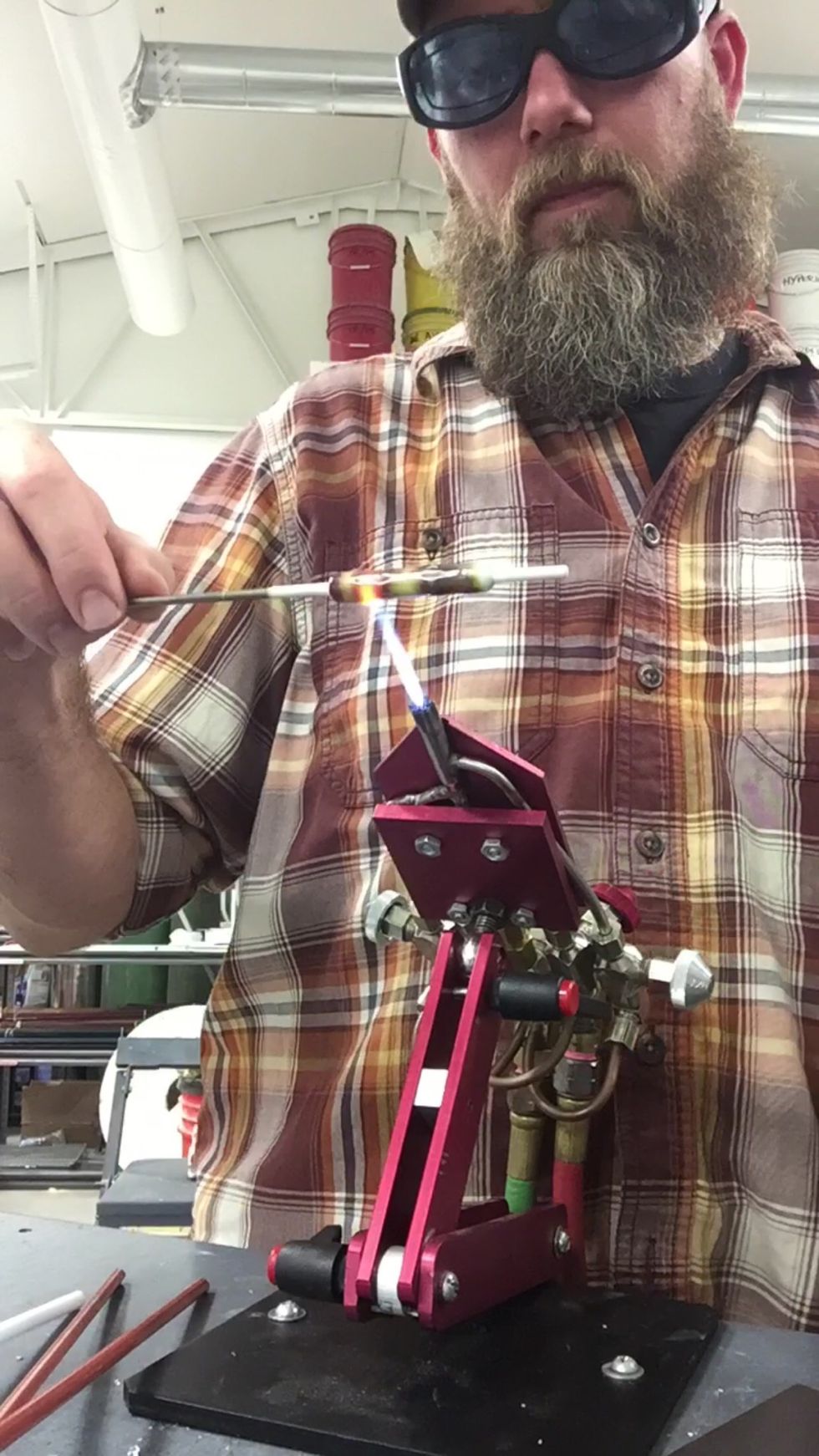 Work each section separately while letting other sections cool.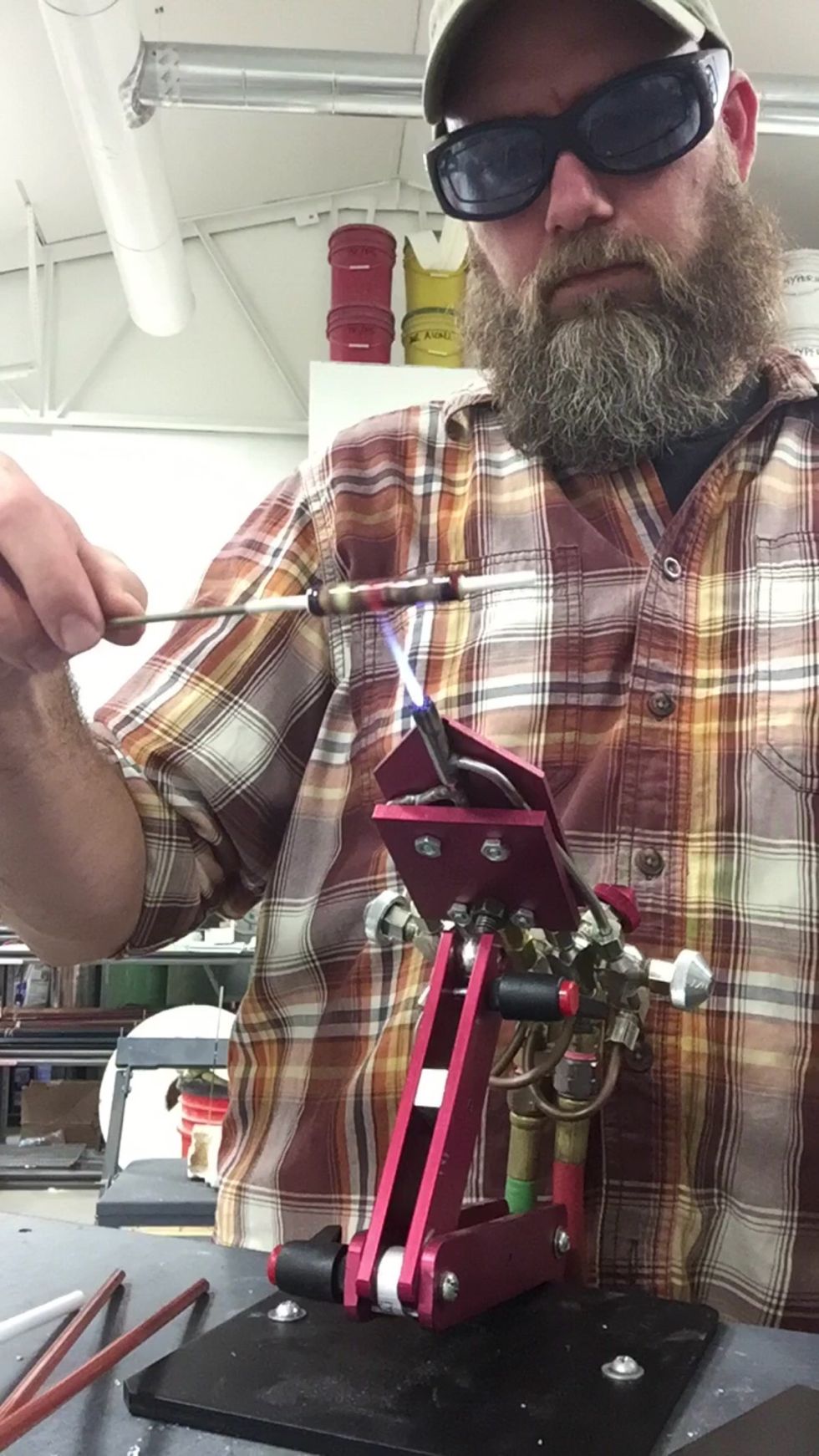 Repeat until you get the colors that you want.
Here's what the finished beads look like. Give it a try!
1 rod Double Helix Skylla
1 rod white glass (WH-521)
Flameworking setup, torch, etc
Charlottesville, Virginia