Start with a clean driveway, and make sure that nobody is coming or leaving your house anytime soon!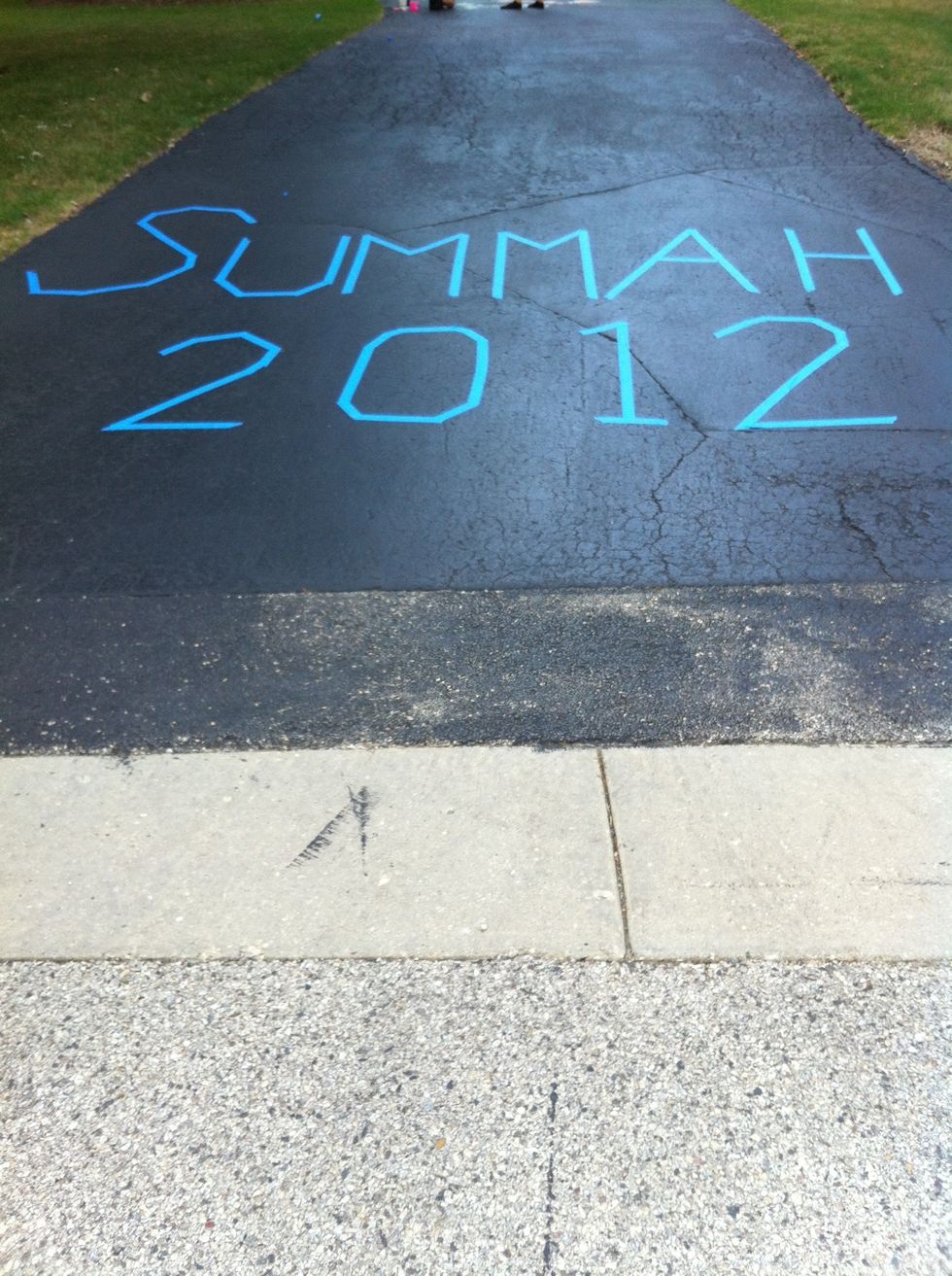 First, use the masking tape to write, or draw, whatever you want to be written on your driveway.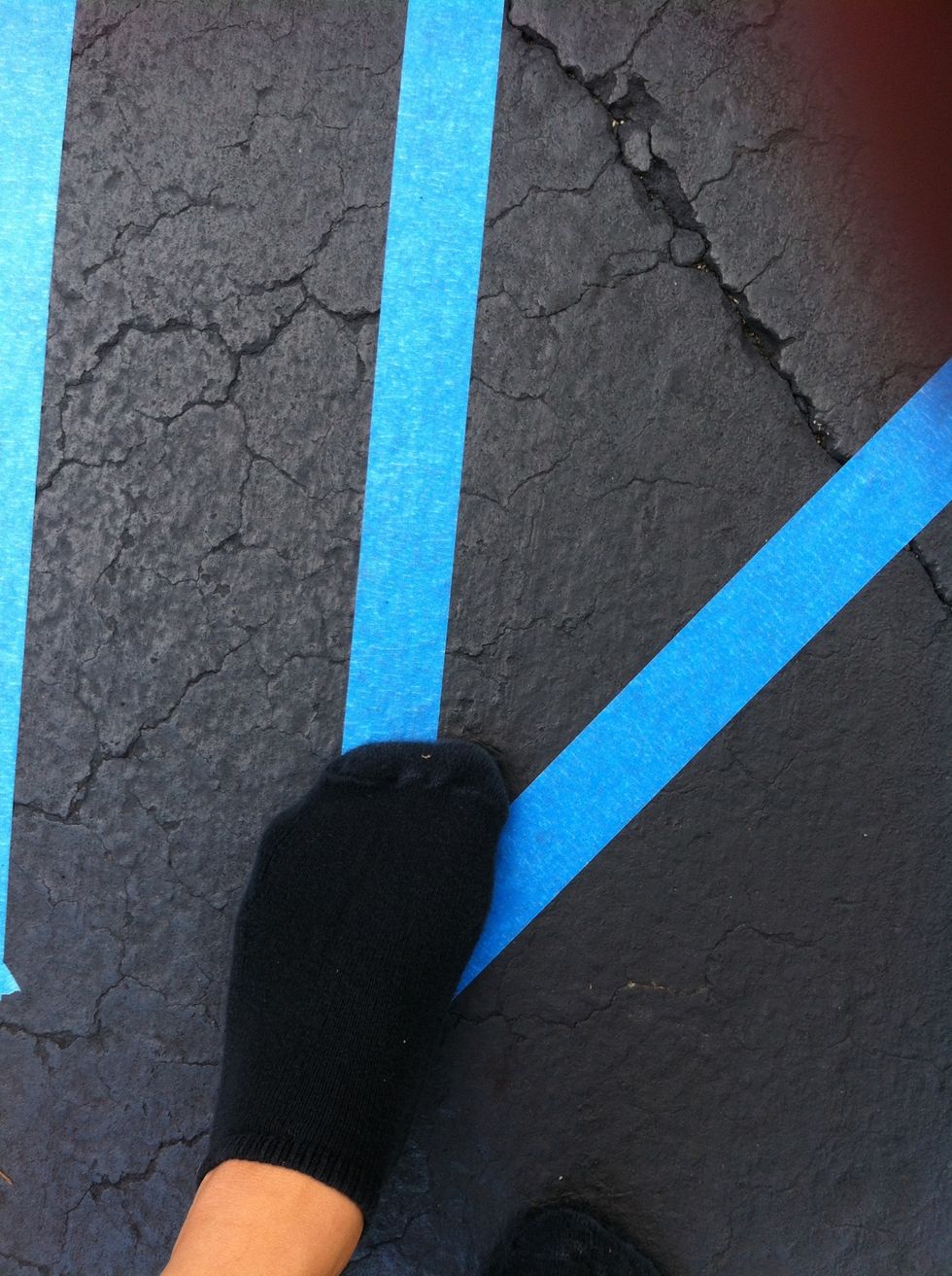 Use your foot, with your socks on, to press down all the tape so none of it folds or rips.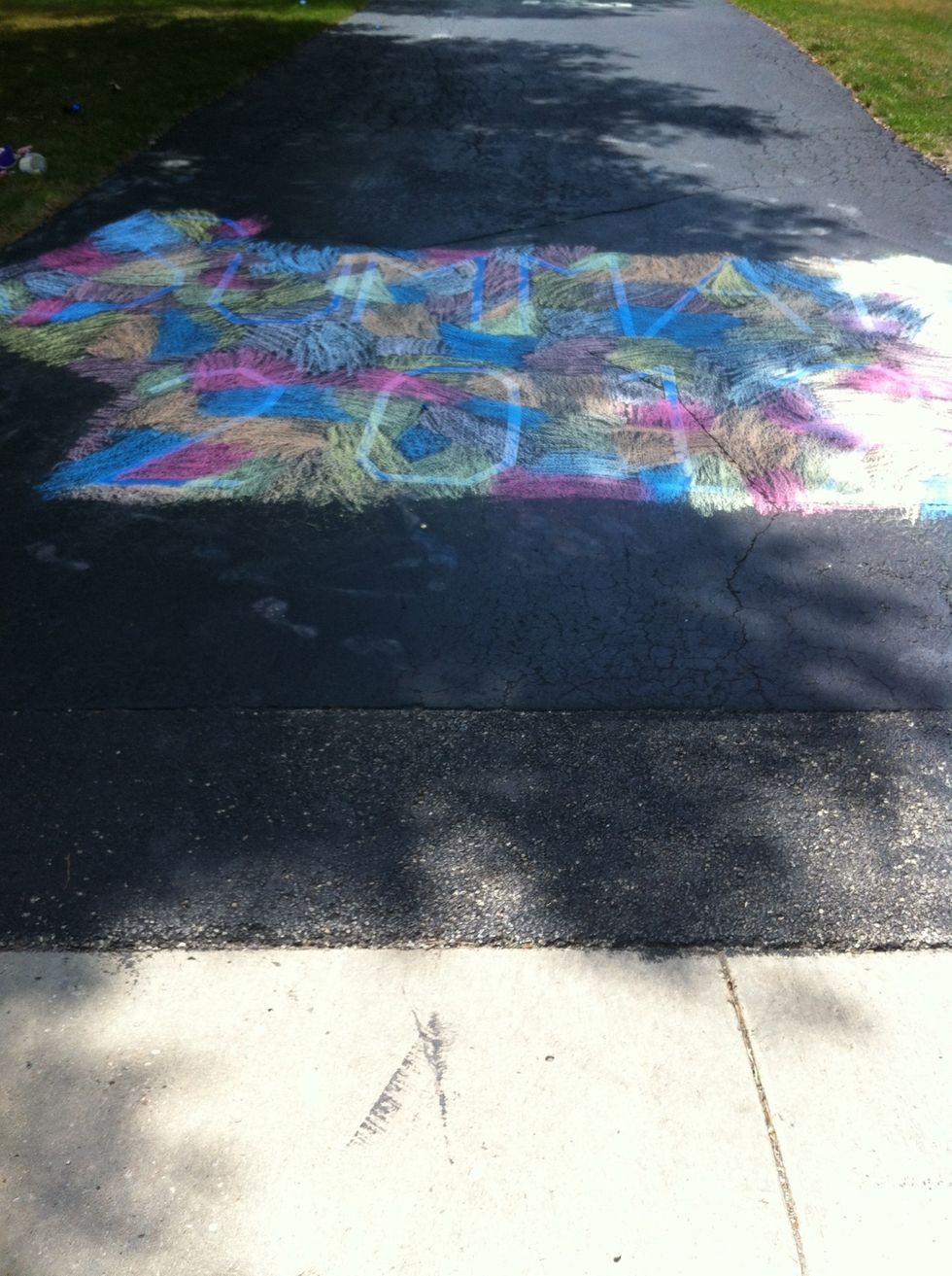 Next, draw all over the tape and around the tape with patches of chalk of different colors.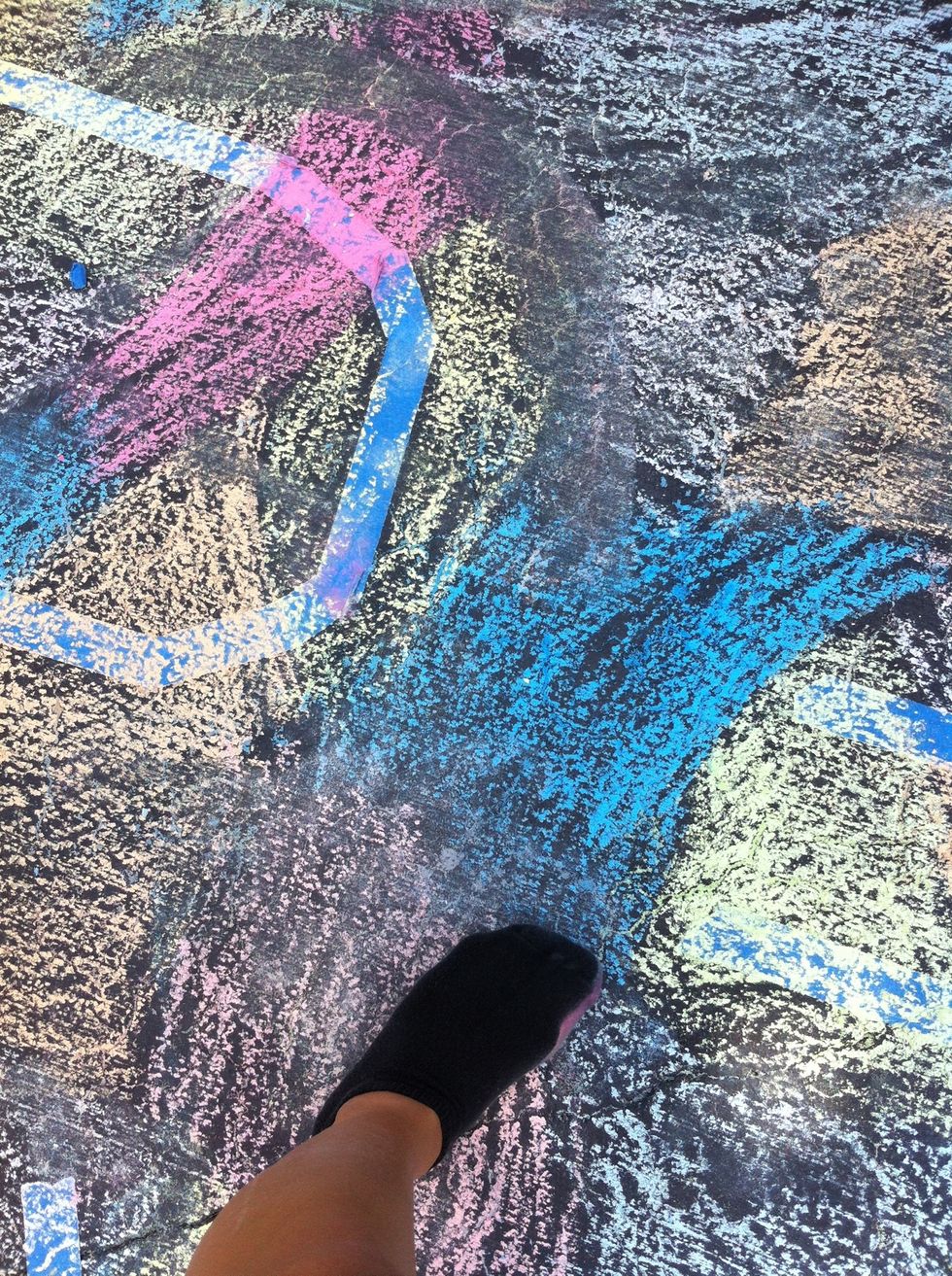 With your socks on, stomp all over the chalk until the chalk seems kind of blended.
Slowly peel off the tape. Warning: Don't step where the tape was (the black area). It ruins the picture.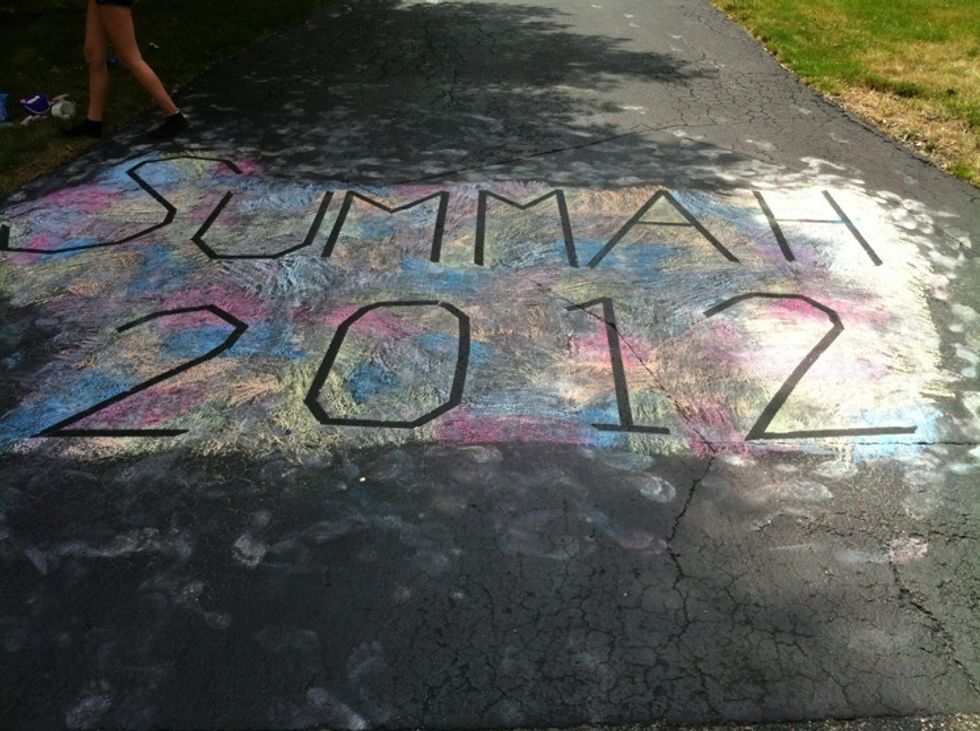 The final picture! Enjoy!