Tang : I use this orange flavoured powdered drink which can be substituted with any alternative of your choice.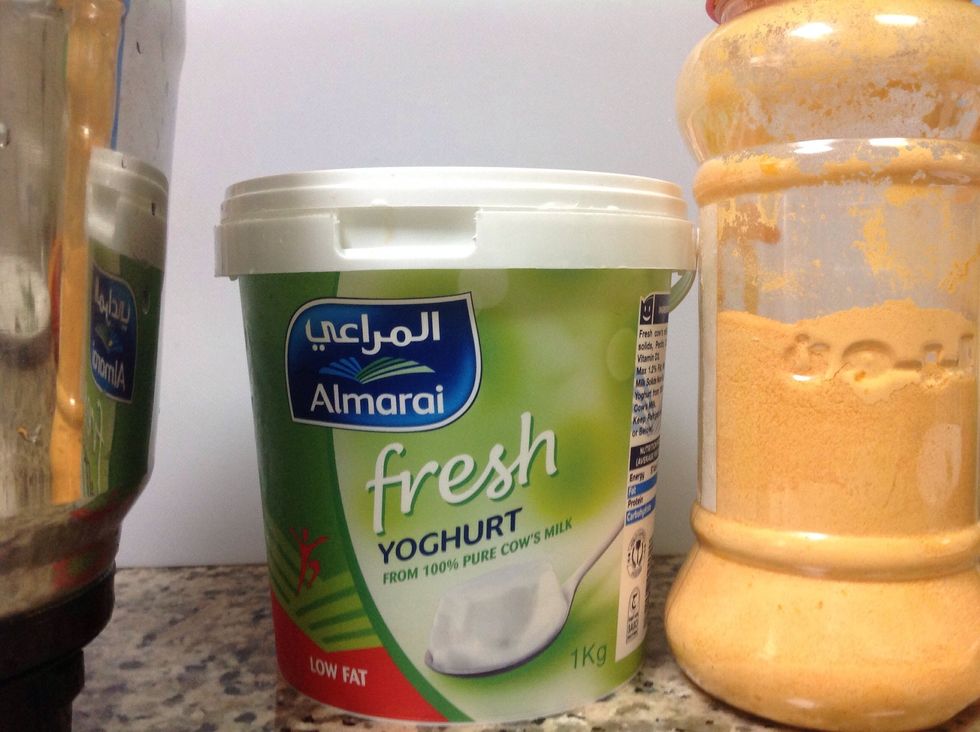 Yoghurt and Tang powder ready to be added to the blender
Add the curd, Tang powder and sugar. Add sufficient cold water for a thick or thin consistency. Blend at high speed for 2 minutes. (All measurements may be varied to get the taste to your liking)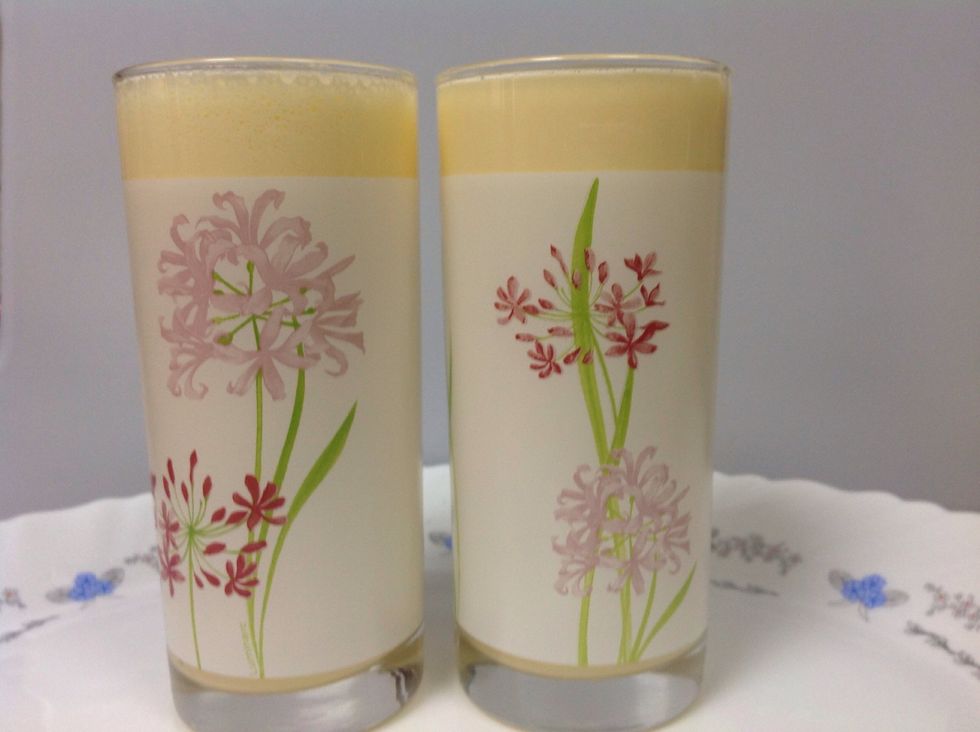 Pour the frothy and cold yogurt drink into a tumbler with ice cubes for a summer refresher. Enjoy.
3.0Tbsp Tang powder
3.0c Yogurt
2.0Tbsp Sugar
1.0c Cold water
Ice cubes (optional)