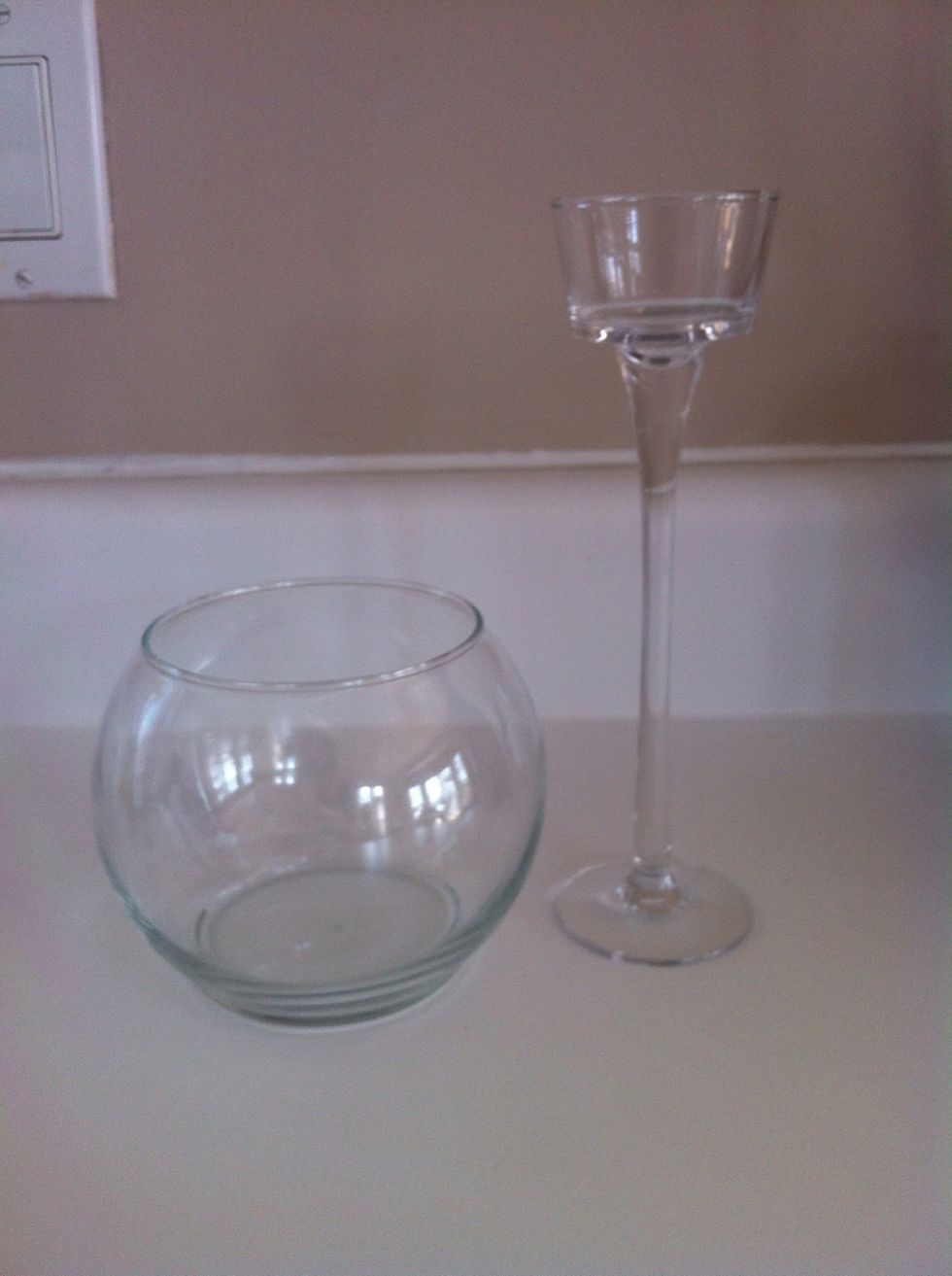 First purchase a small glass fish bowl vase and a tall glass candle holder ( I got mine at a local dollar store).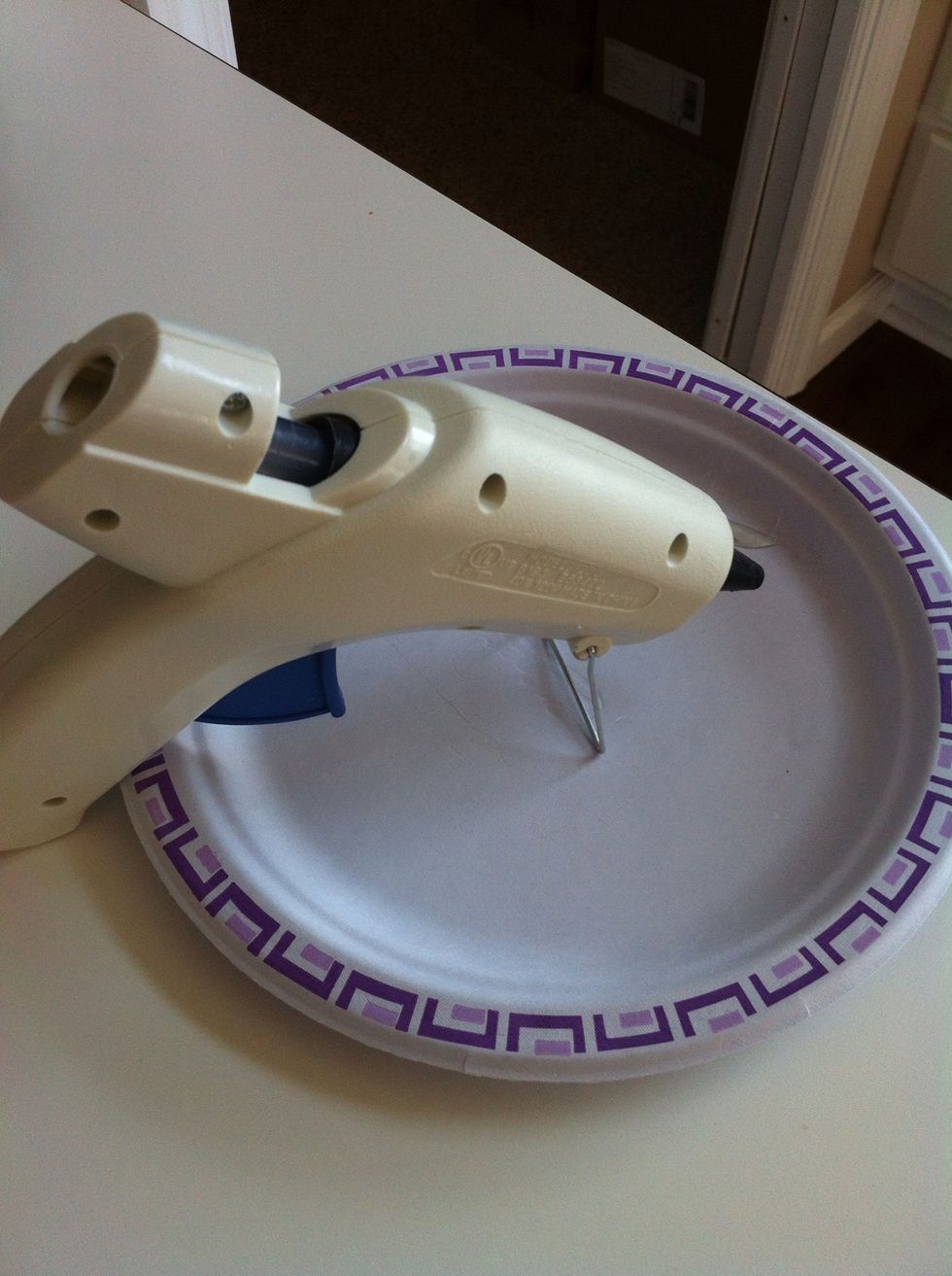 Next have your glue stick ready.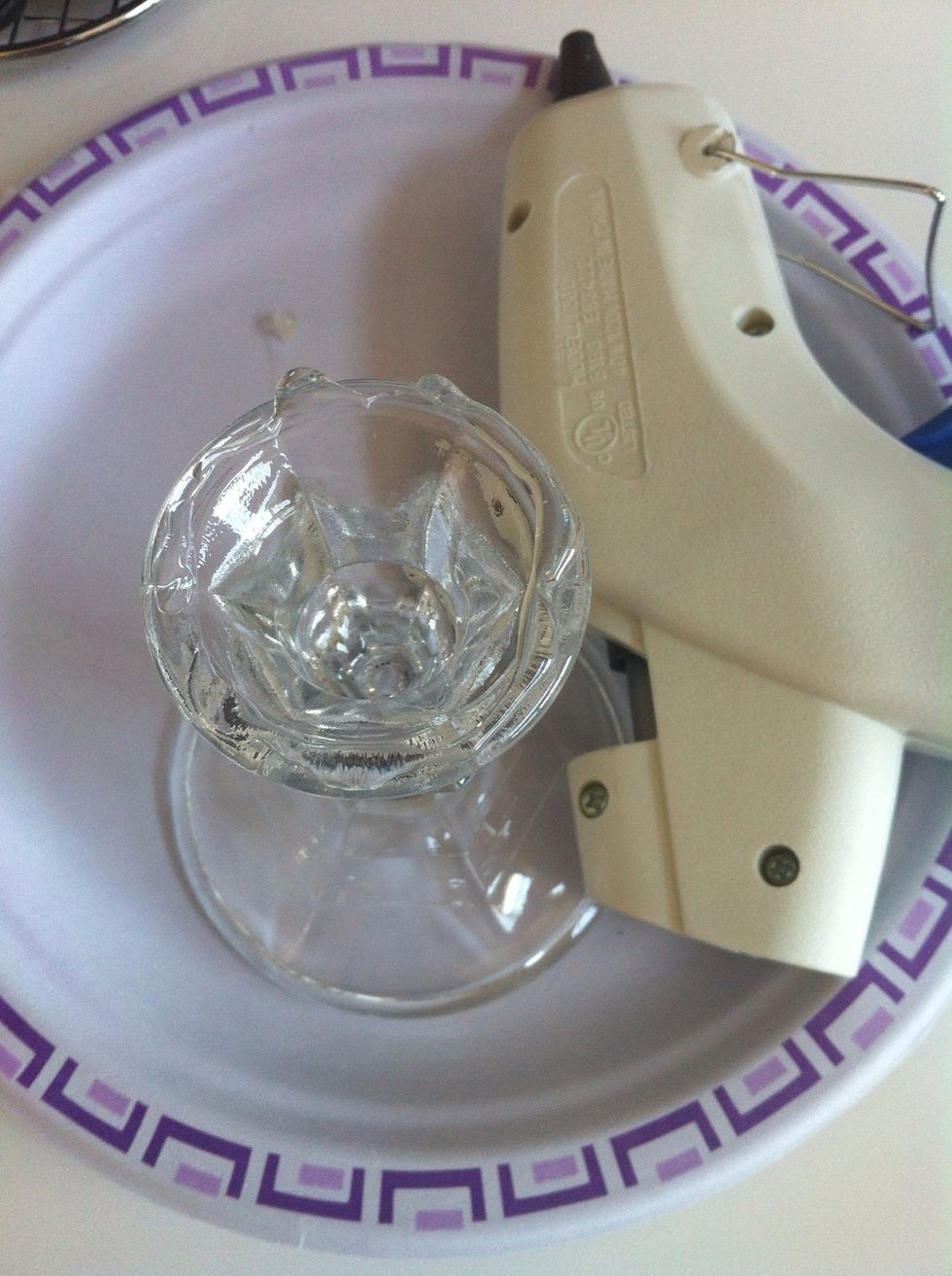 Glue the rim of the candle holder to the bottom of the vase.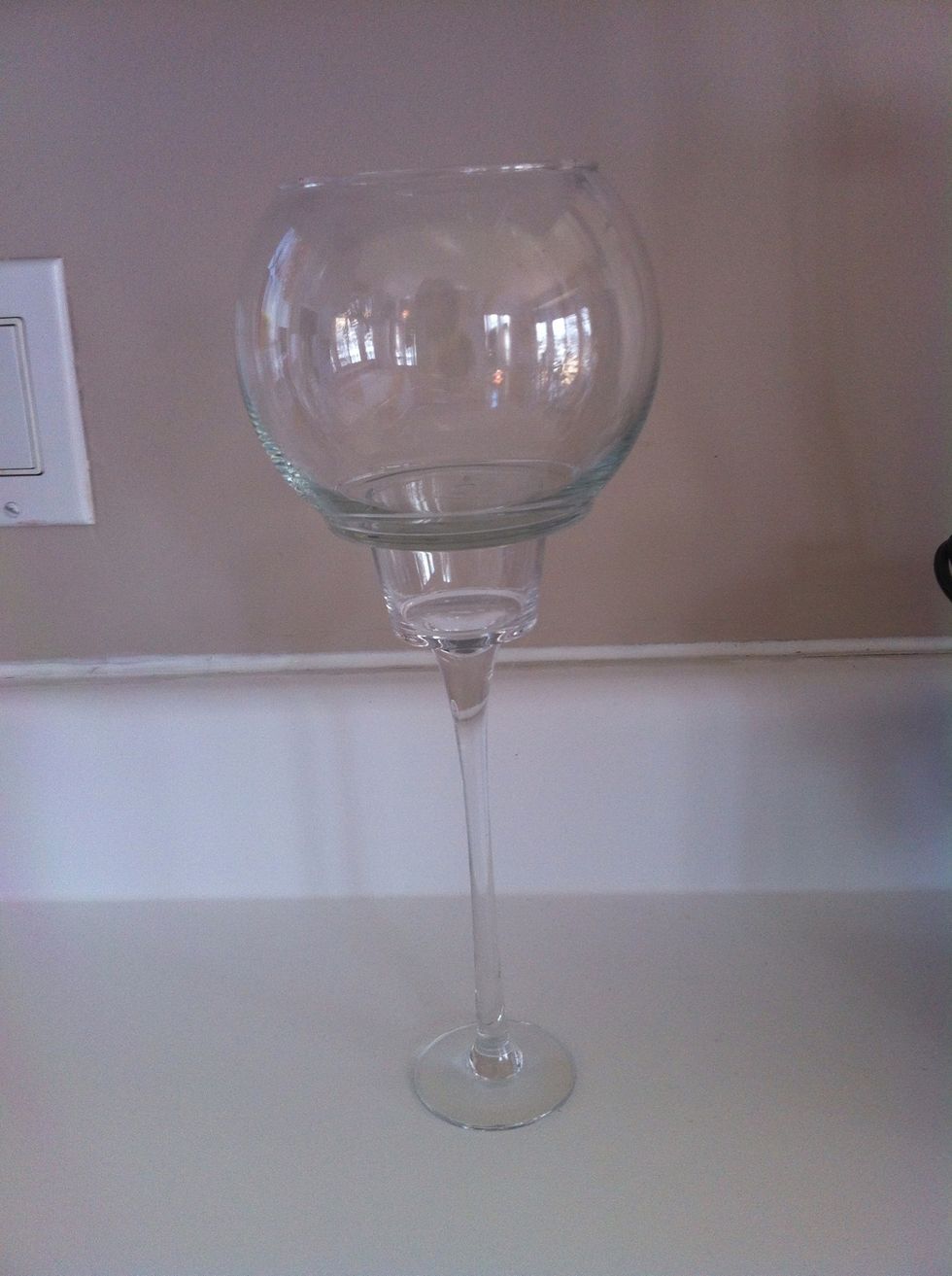 And there you have it; the finished project!
1 glass fish bowl vase
1 tall glass candle holder
1 glue stick
1 hot glue gun