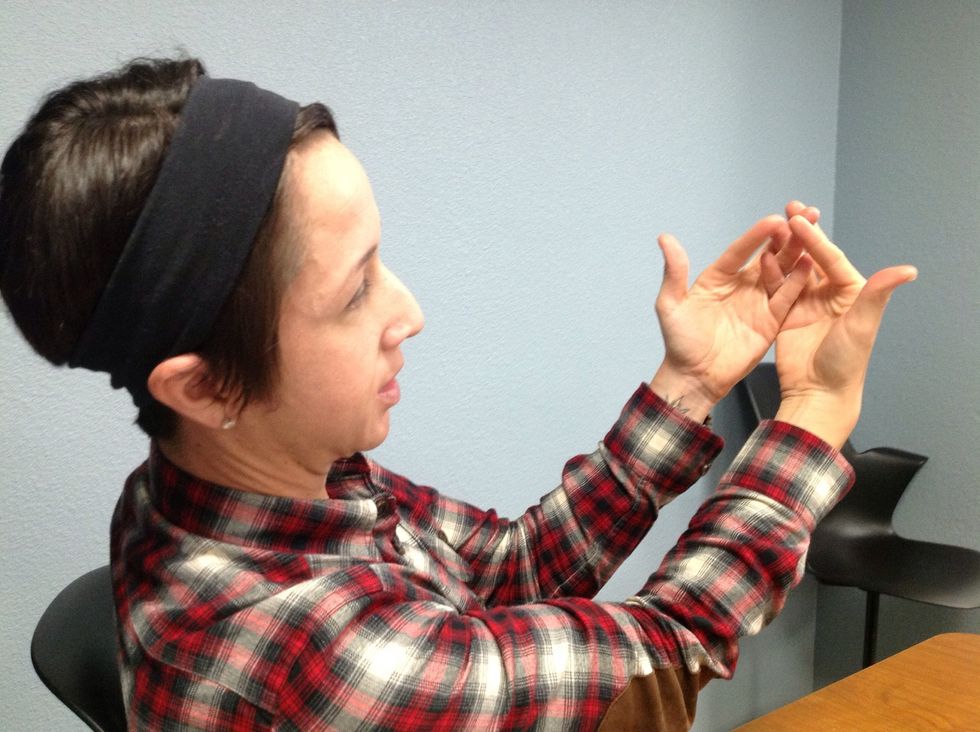 First, with both palms facing you, cross your pinky fingers.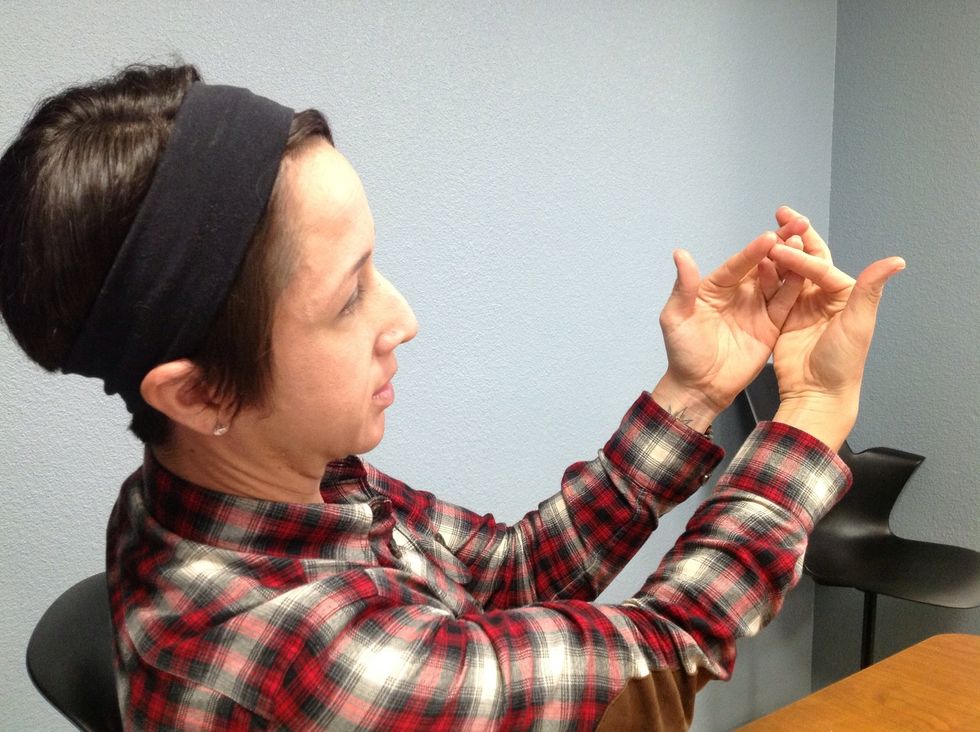 Second, cross your ring fingers above your pinky's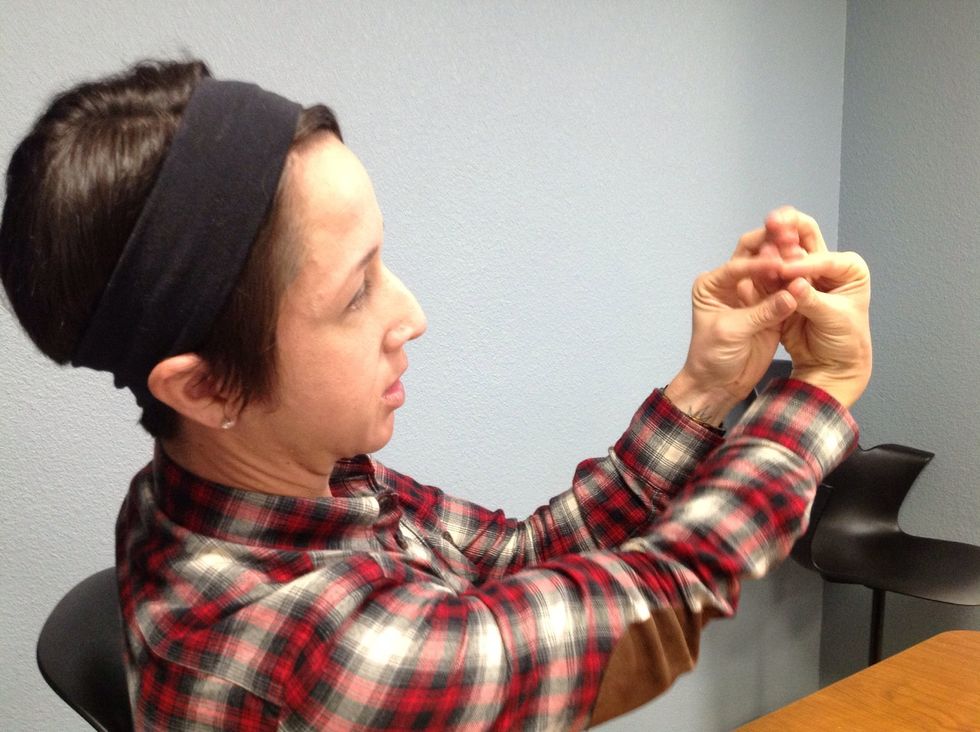 Third, cross your middle fingers above the ring fingers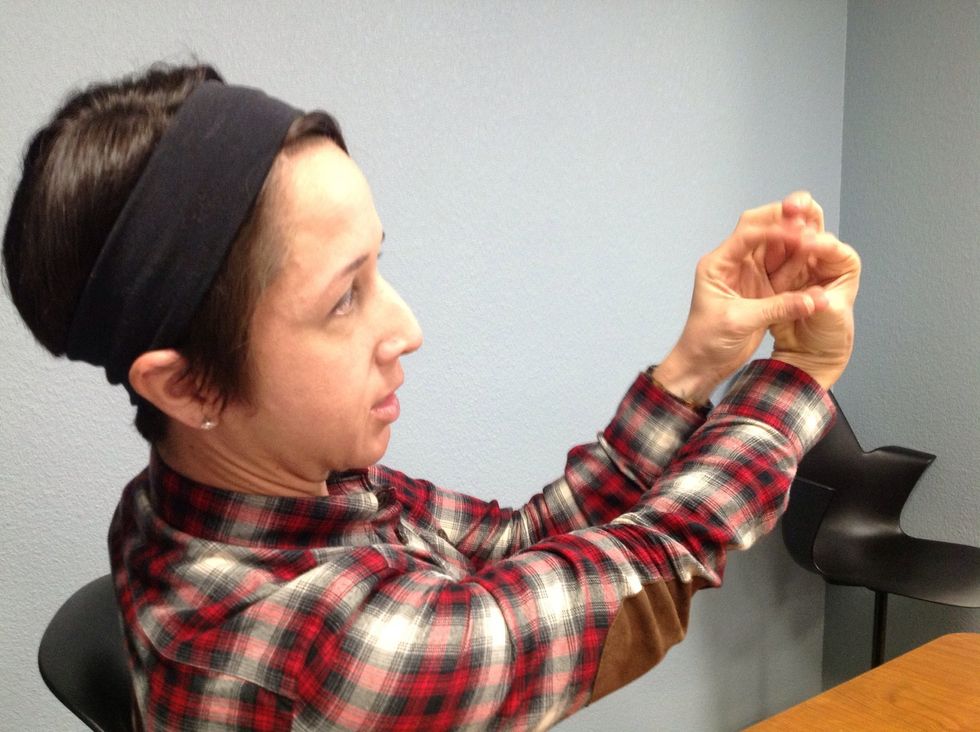 Forth, cross your pointer fingers below your pinky and ring fingers.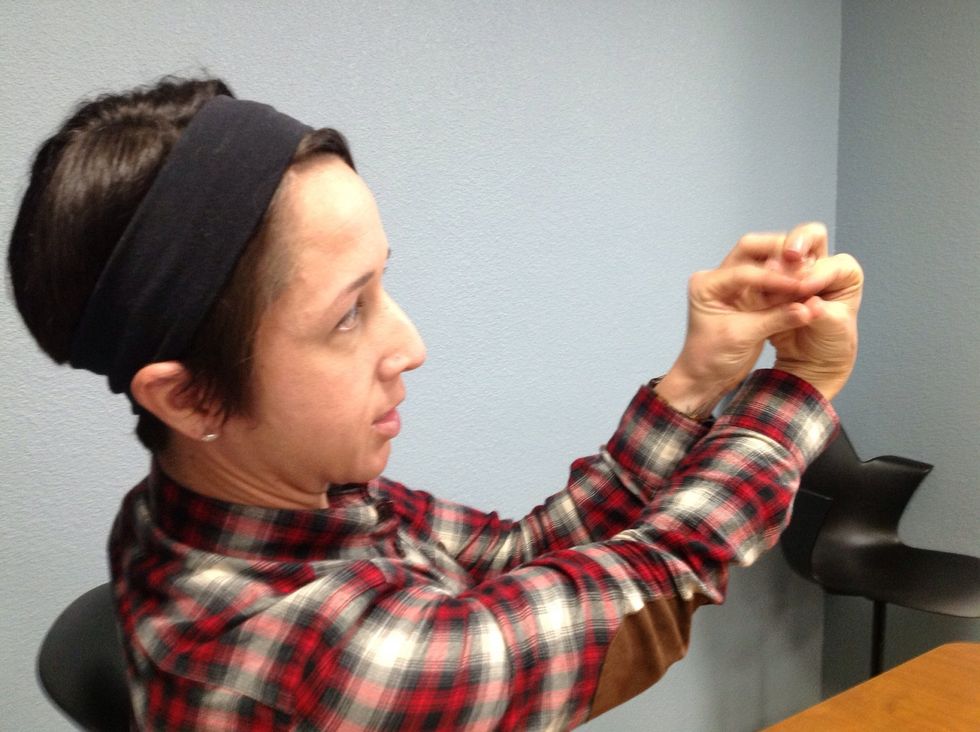 Fifth, bring your thumbs to touch each other as well as your pinky fingers.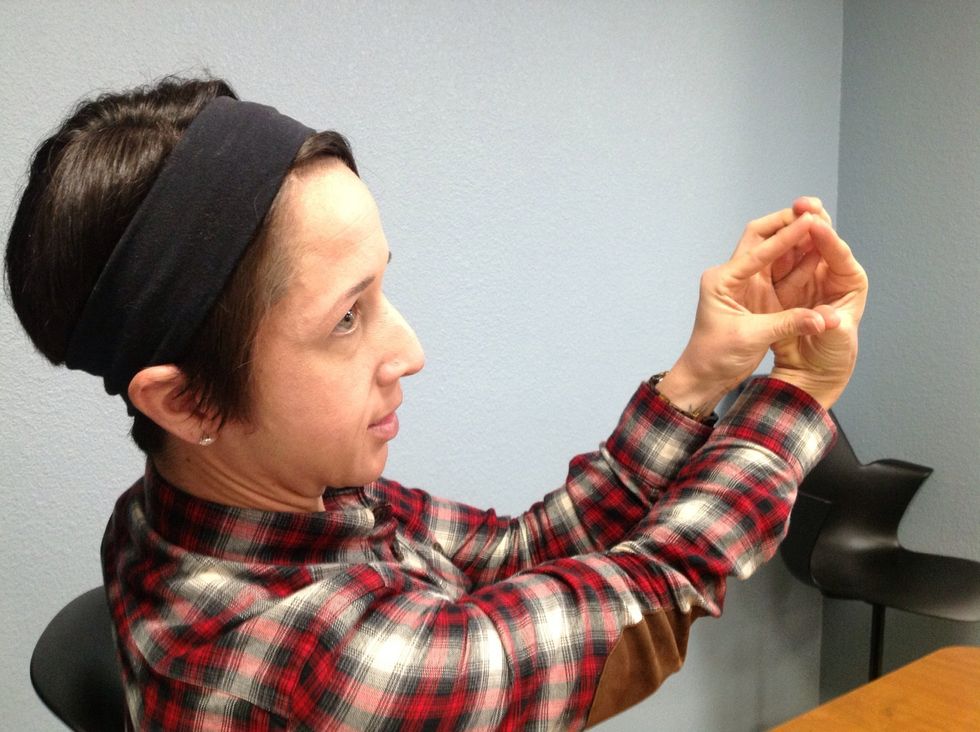 Finally, open and close the thumbs in the opposite direction of the rest of your fingers.