Gather your hydrangeas, wreath, wide ribbon, hot glue gun, and scissors.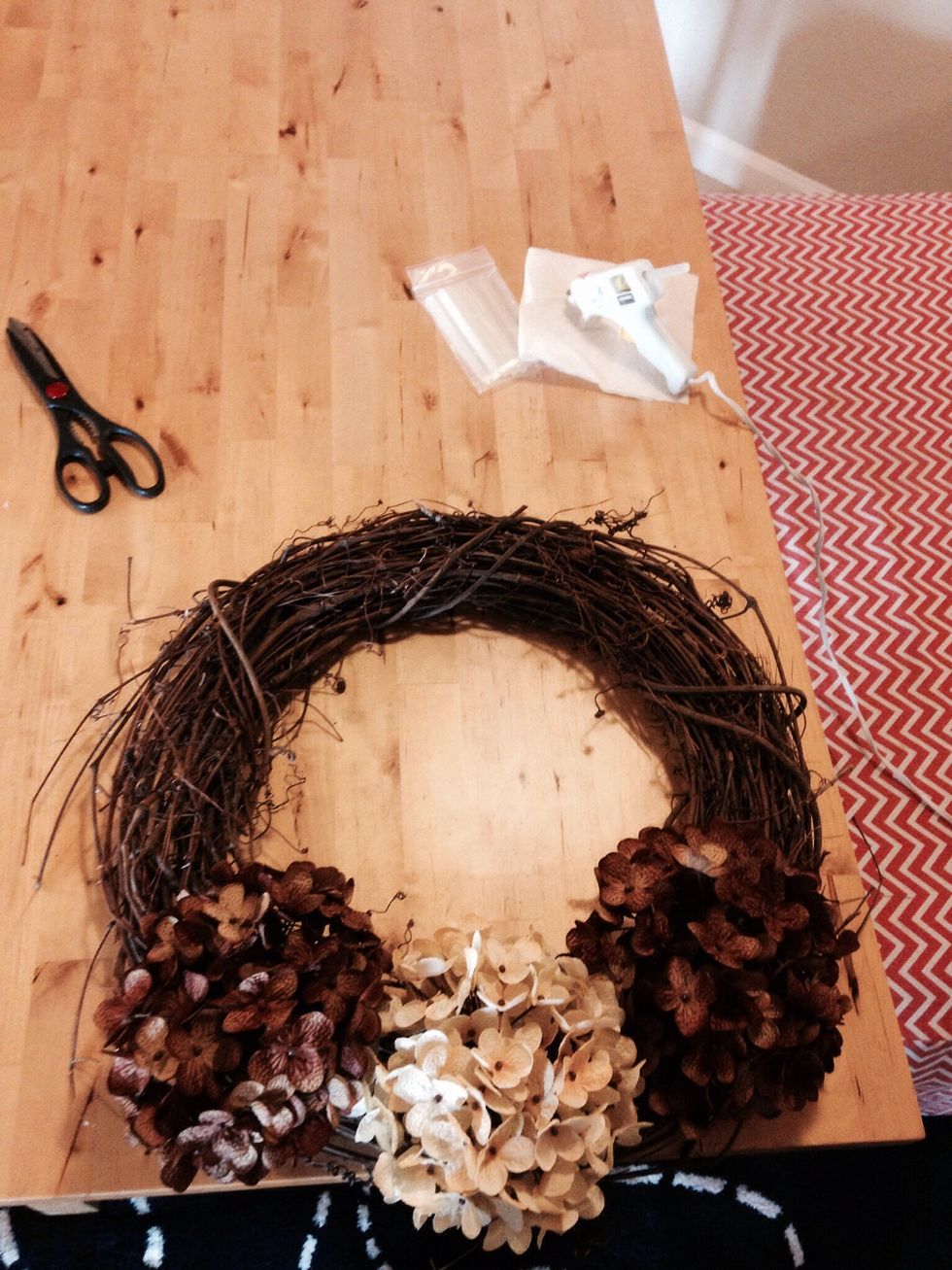 Cut hydrangeas from the stems and hot glue as desired.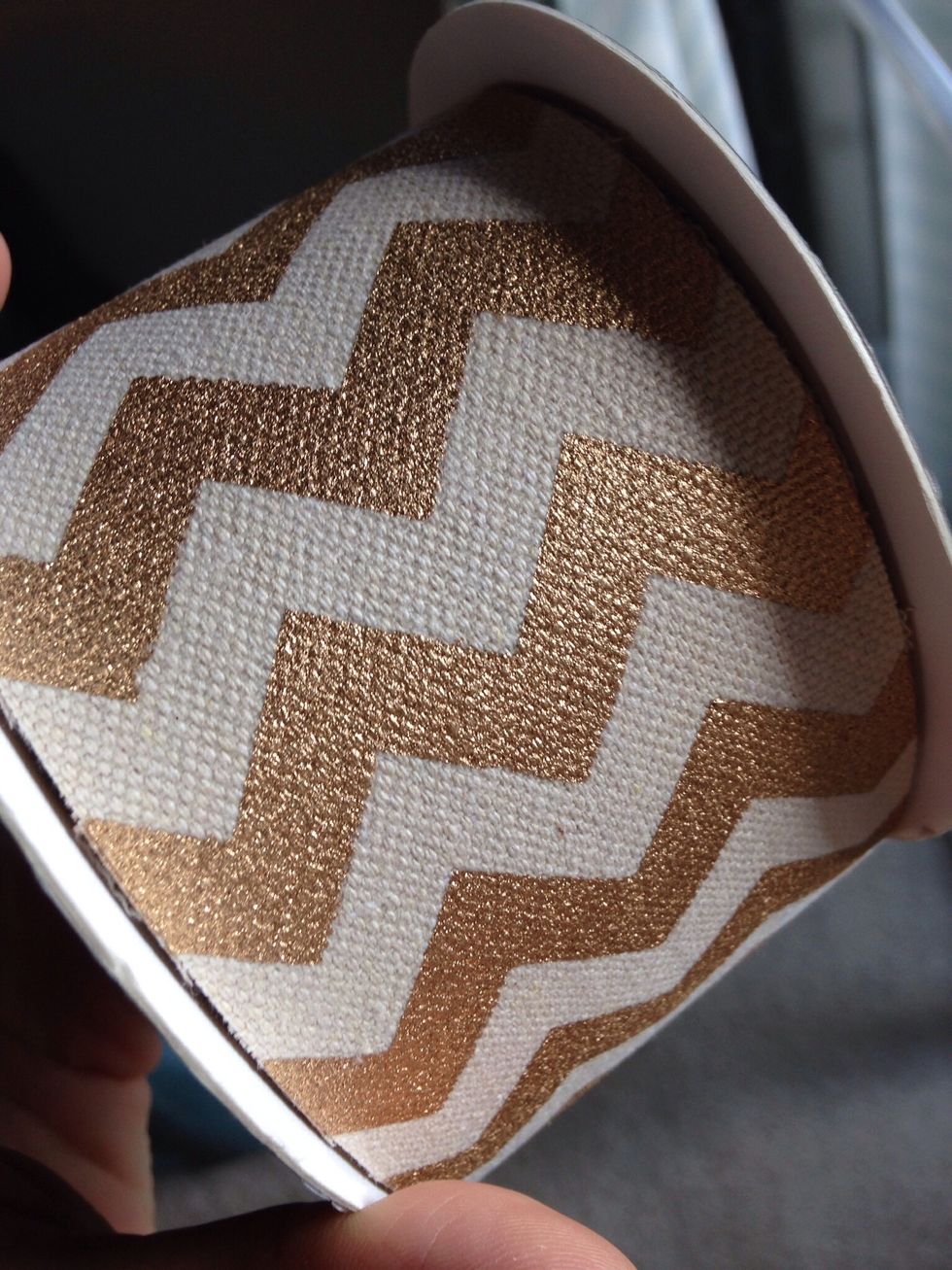 This is canvas ribbon with gold chevron pattern. Because it is one-sided, follow my steps to make the tailored bow.
I cut lengths of ribbon 17", 21", and 25". Make a loop with each one with 1" overlap and staple each separately. Then, hot glue each layer together from biggest to smallest.
Cut a piece of ribbon 4" long and fold inward to make the center loop for the bow.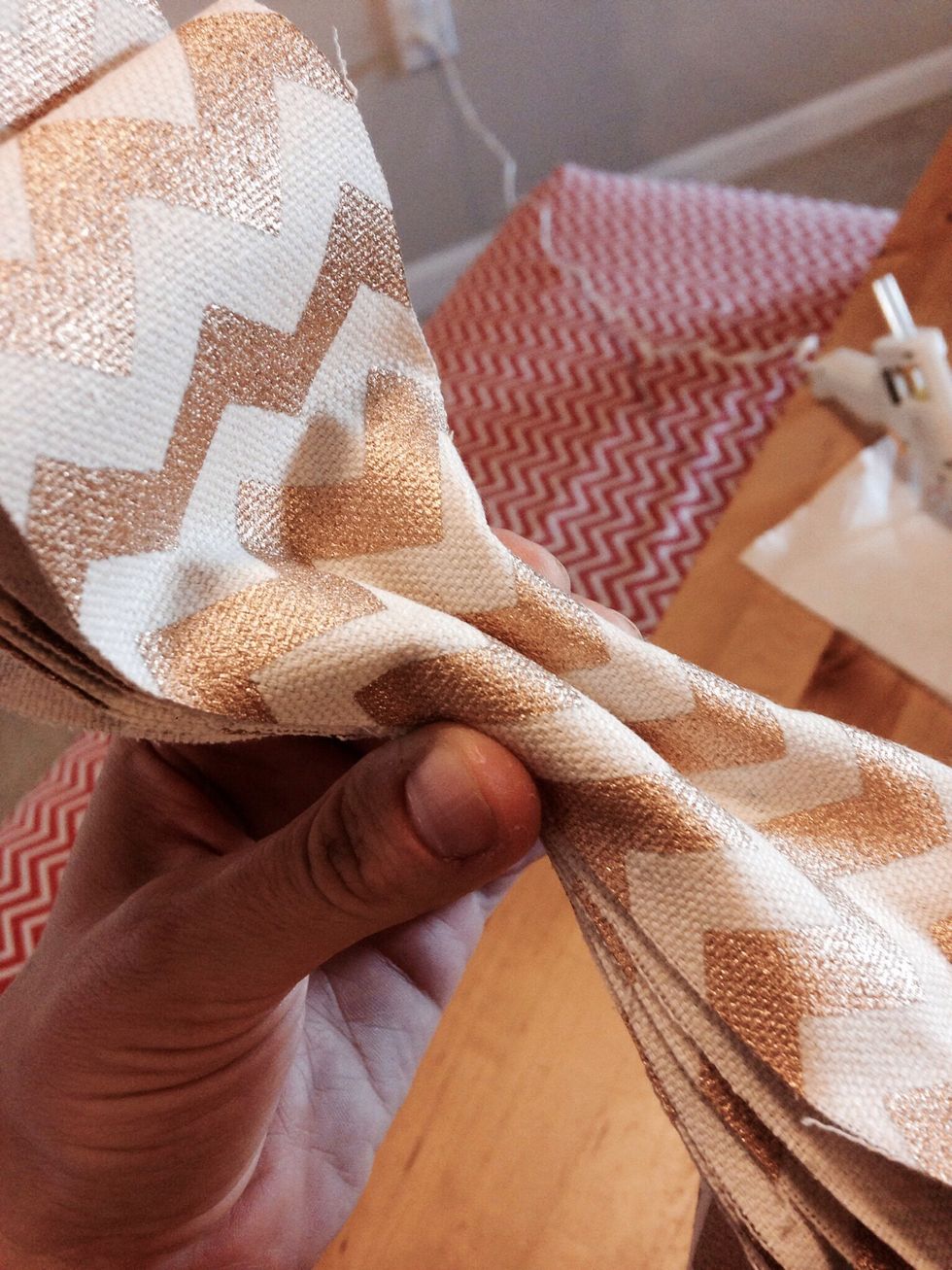 Pinch the bow to gather as shown. Wrap the center loop tightly around the middle, hot gluing each end.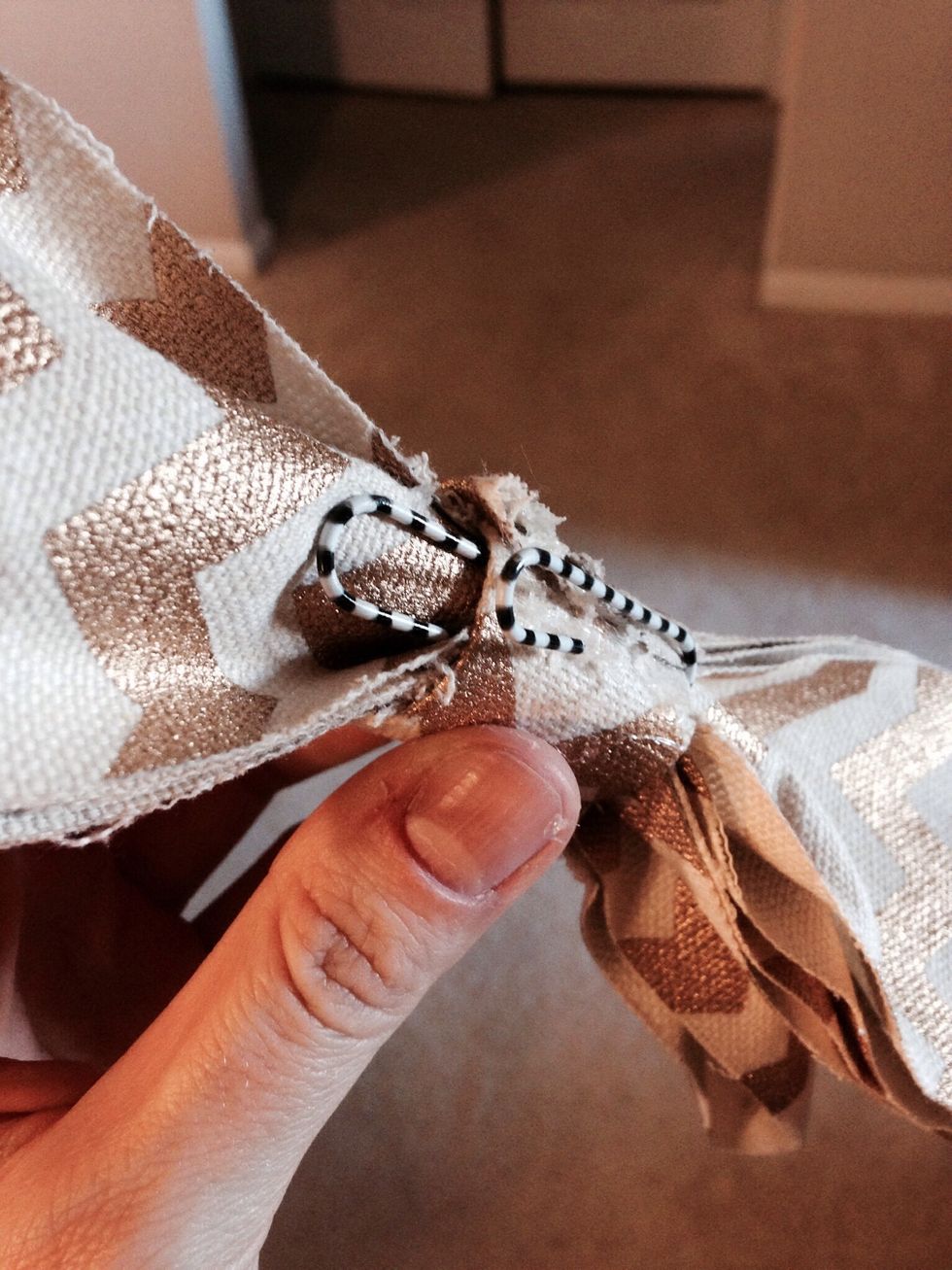 The hot glue was a bit messy for the bow to lay correctly, so I used a paper clip I had on hand to secure the bow to the wreath hanger after hanging the wreath just right.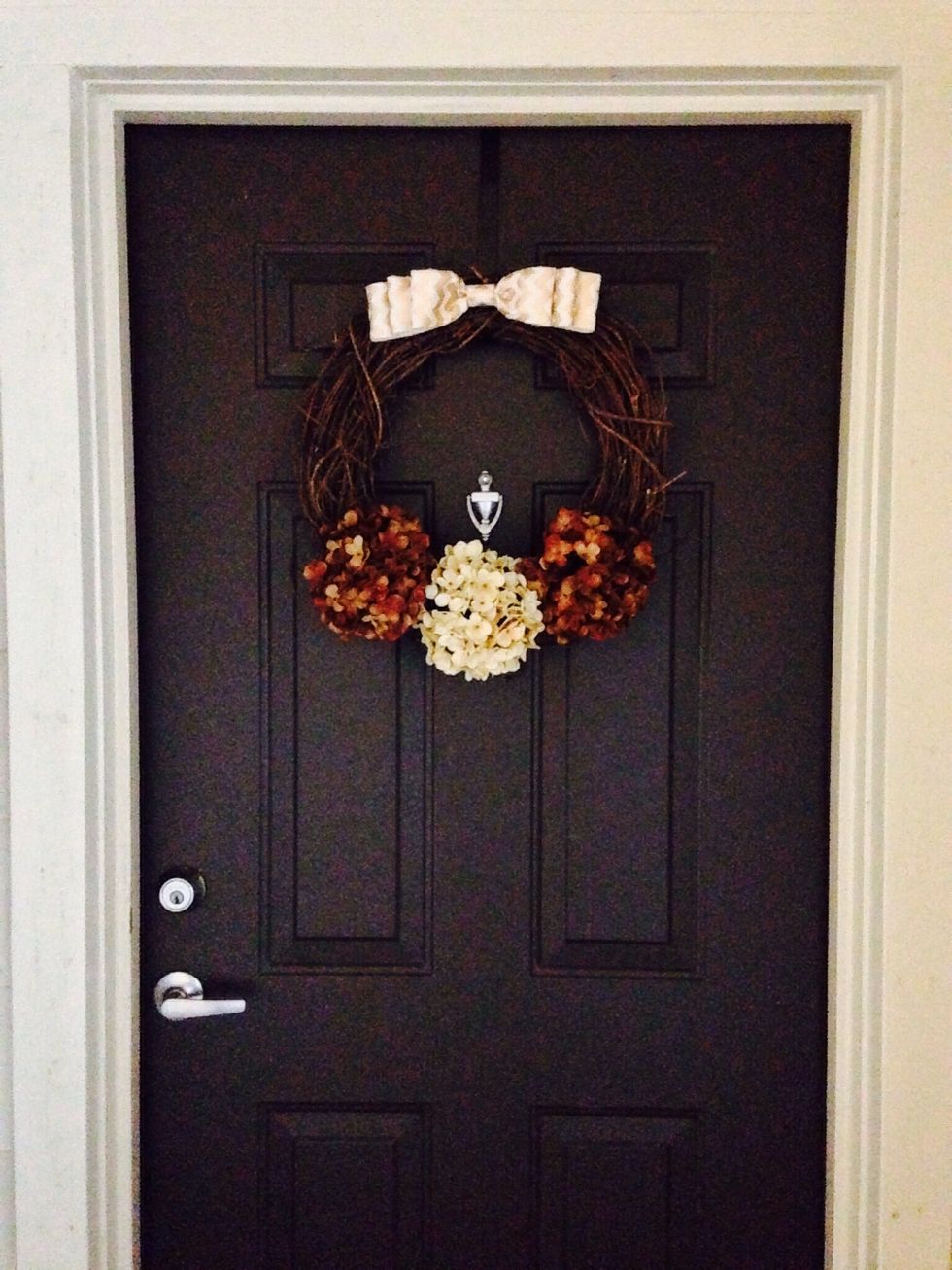 That's it!
Twig wreath
Faux hydrangeas
Ribbon
Glue gun
Wreath hanger
Simpsonville, South Carolina