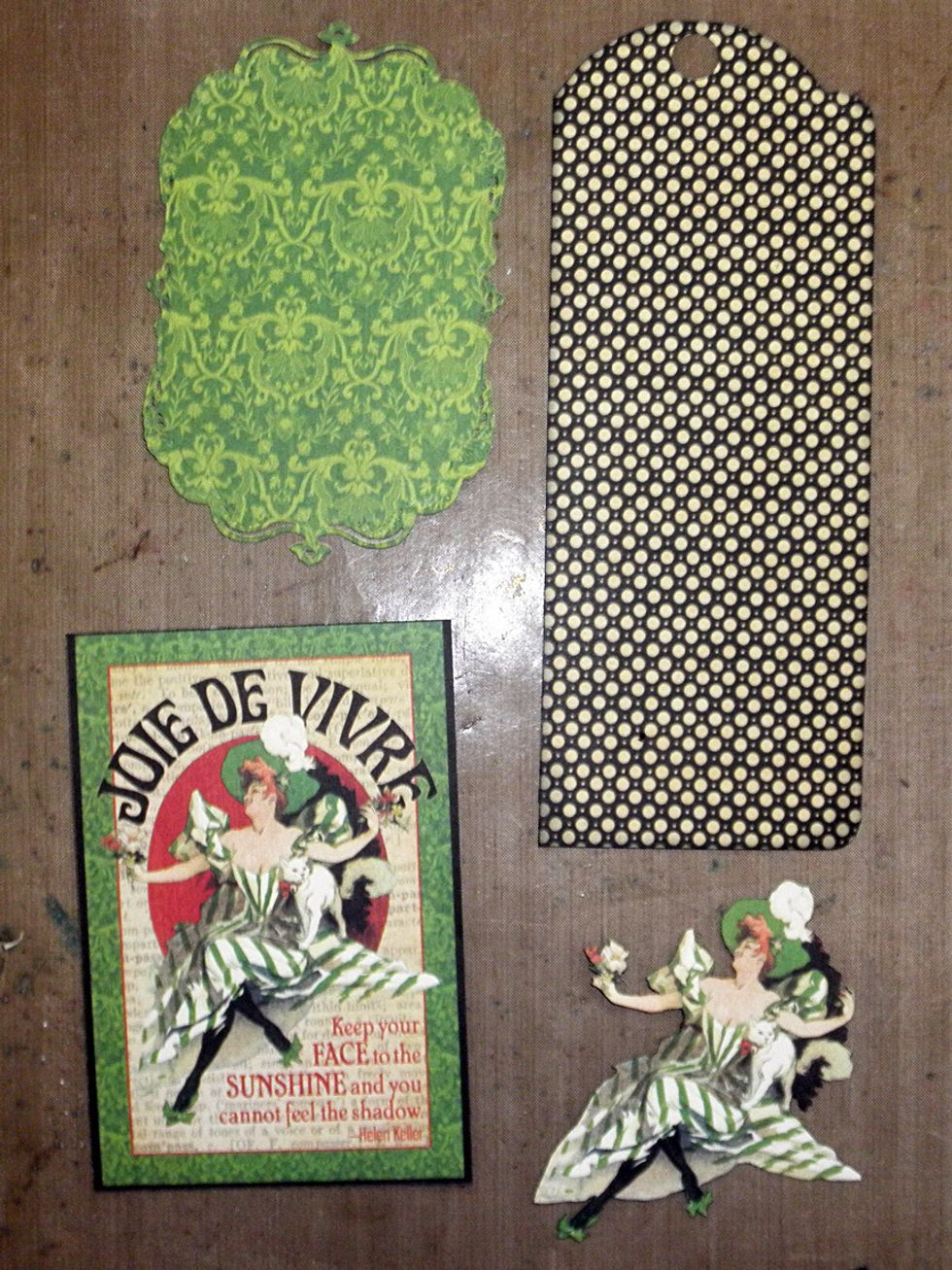 Diecut a frame from Celebrate w/ the 2nd largest Spellbinders Gold Labels die. Fussy cut the lady from Imagine. See the next step for cutting the tag. Ink & distress your pieces as desired.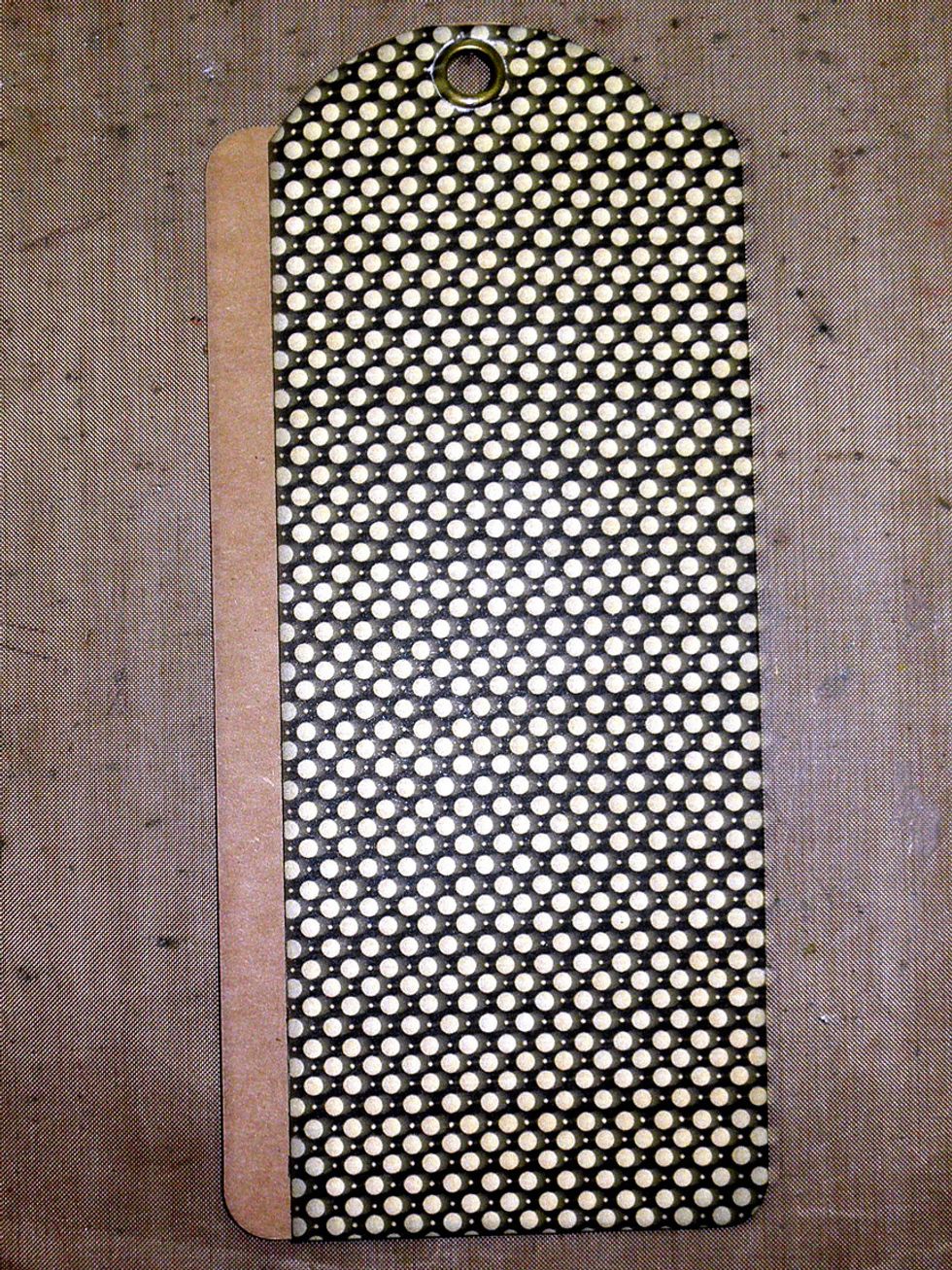 Trace a G45 Staples tag onto Inscribe but cut off the left shoulder as shown. Glue the cut out tag to the Staples tag. Use a 1/2" circle punch for the hole at the top.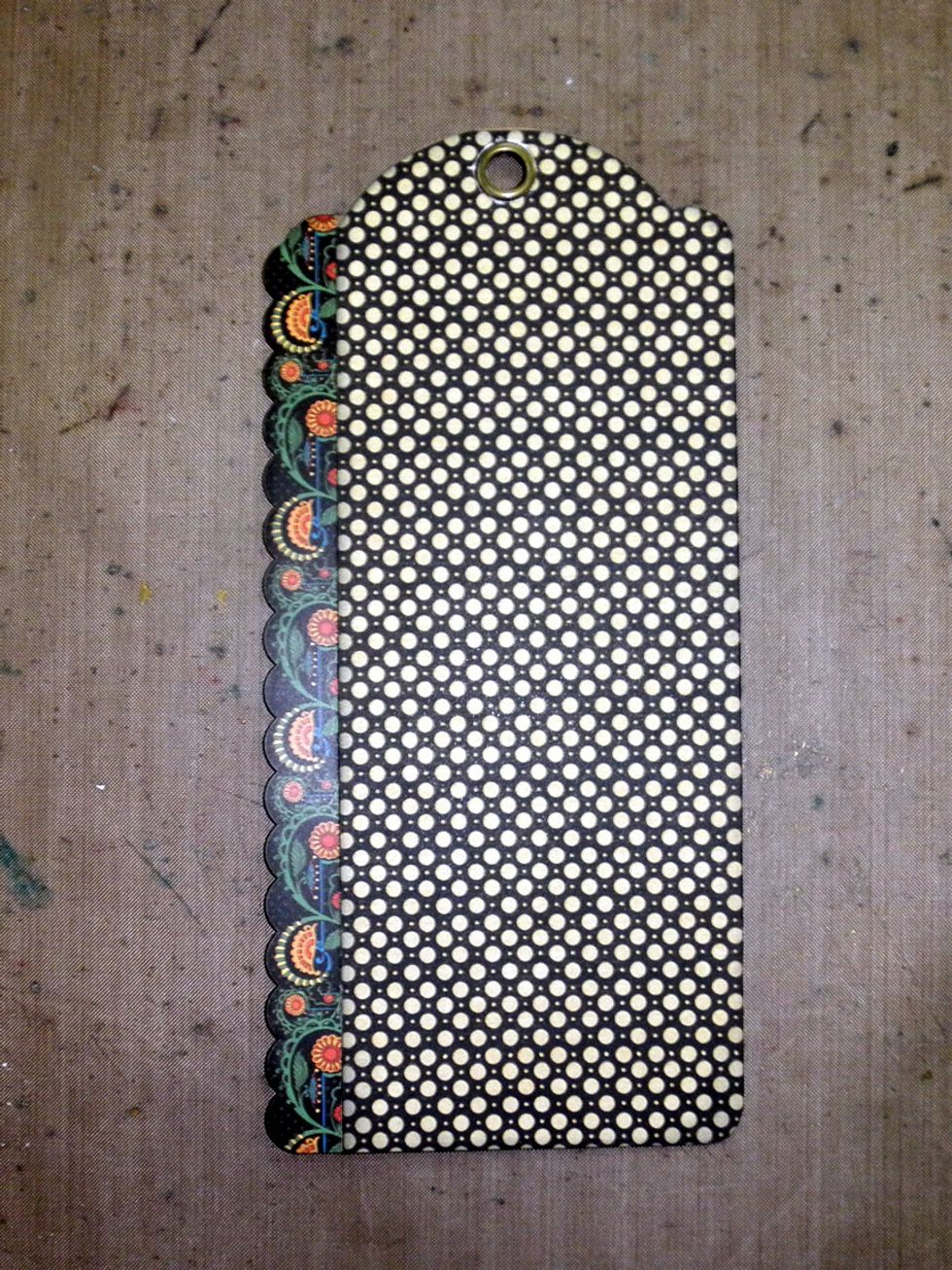 Trim the scalloped sticker border shown to 8" and attache to the left side of the tag.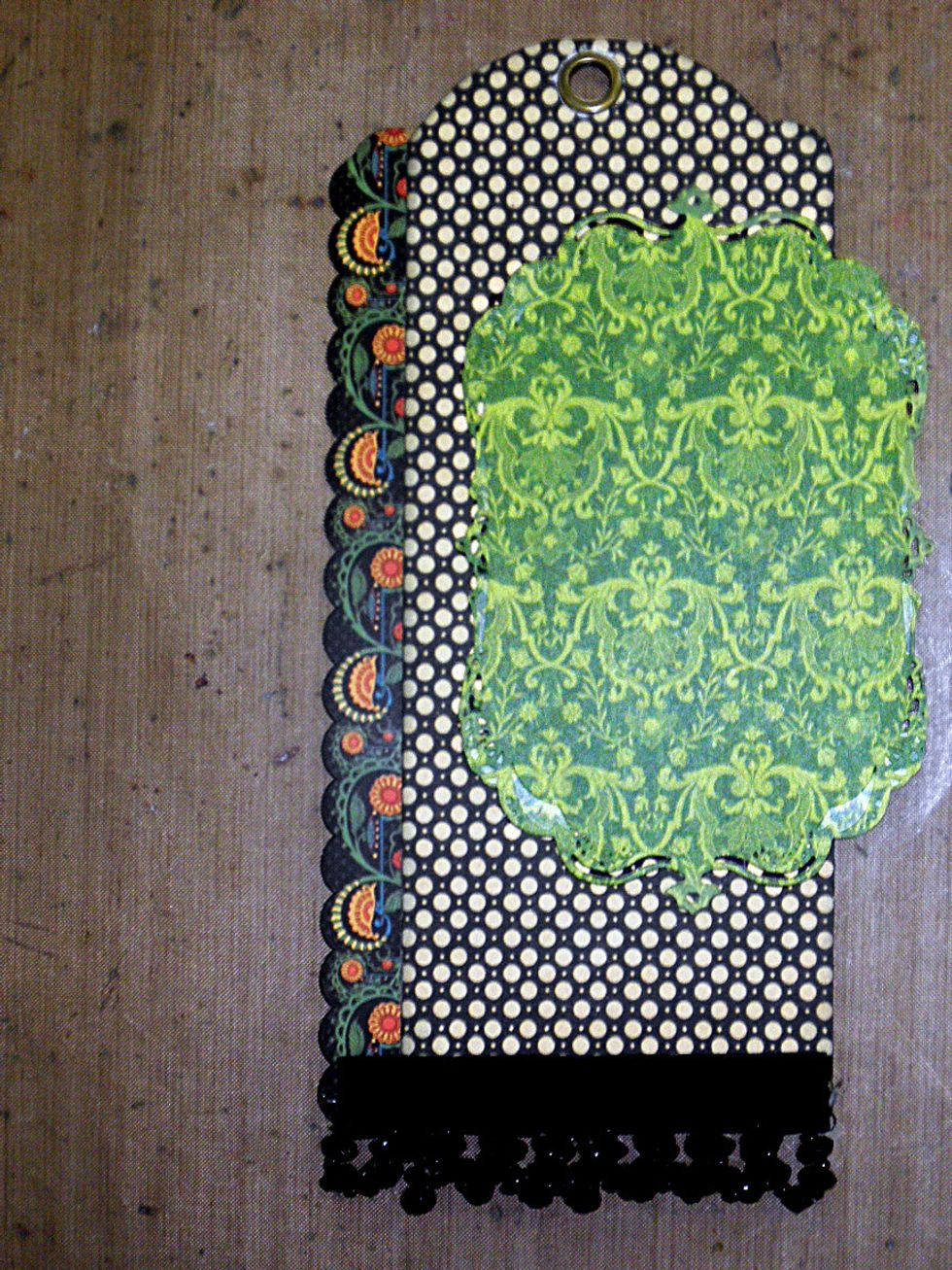 Add the green diecut frame to the right side of the tag about 2.5" from the bottom.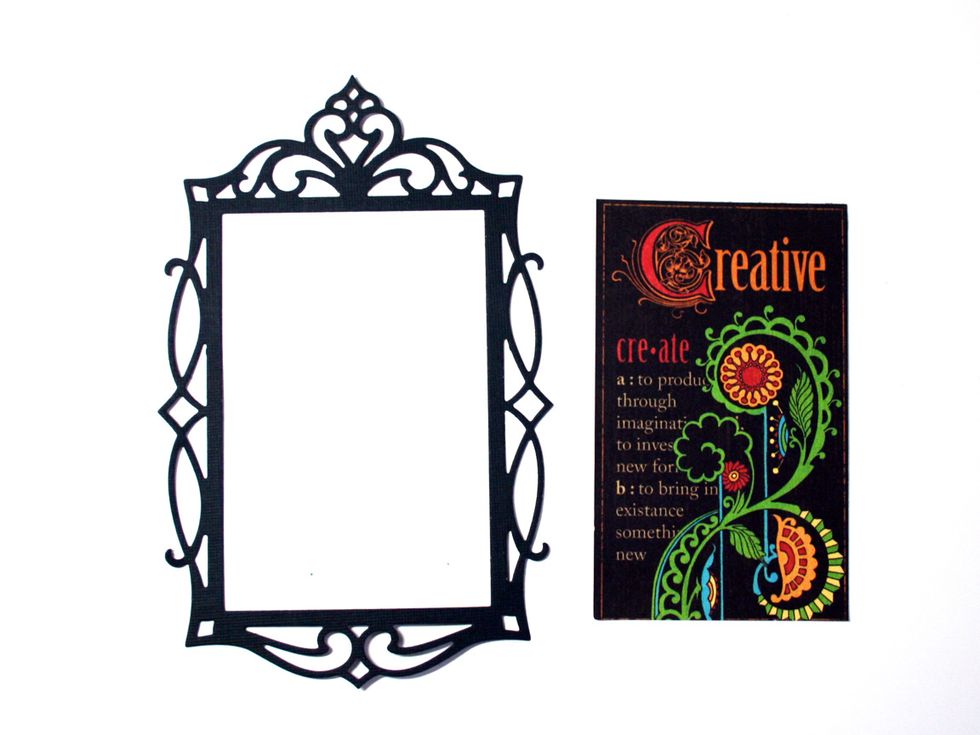 Dab embossing ink randomly on the Sizzix frame leaving some black space so to create an aged look. (Sorry I didn't photo this part. ) The Creative cut apart fits nicely in this Sizzix frame.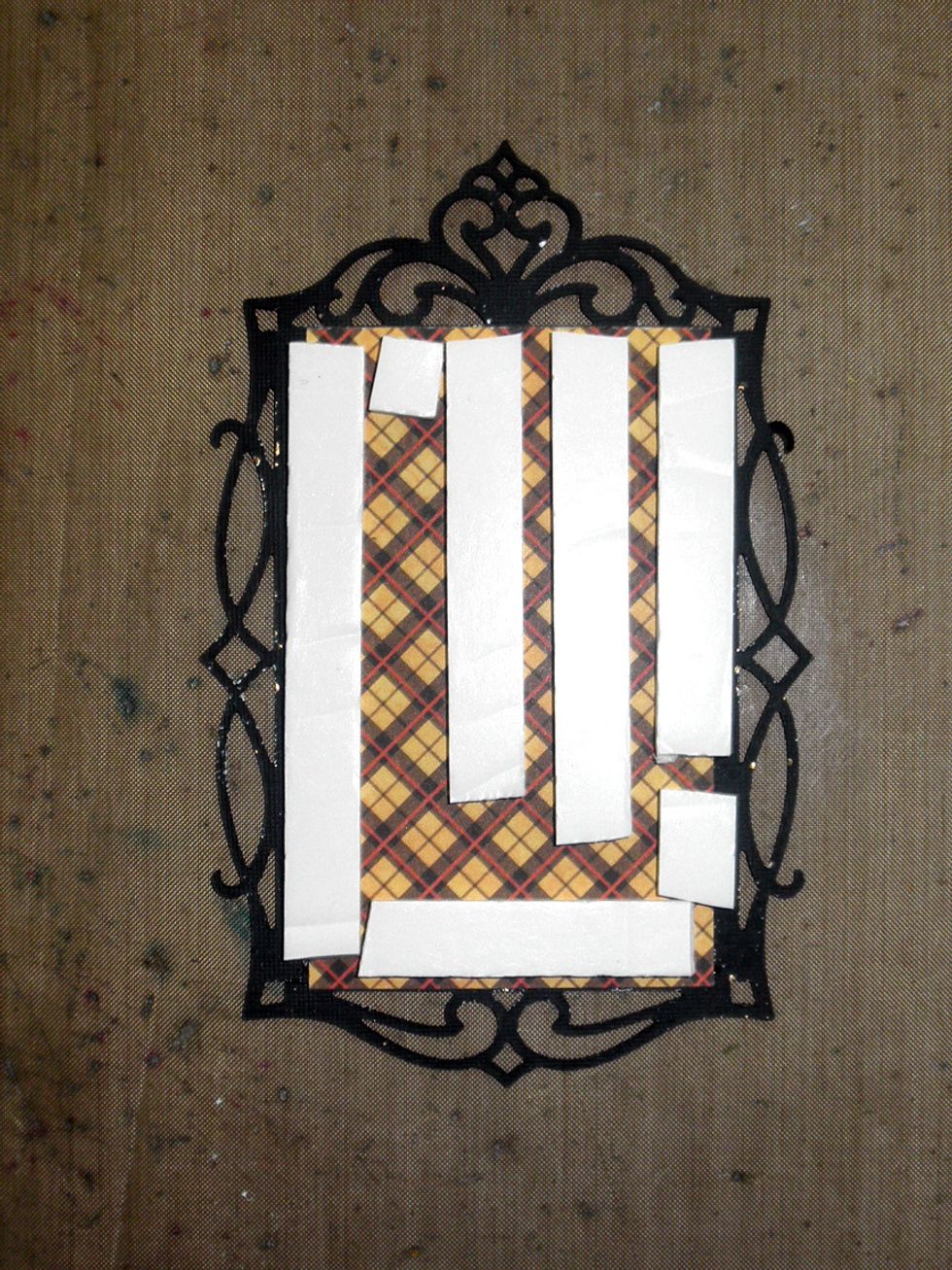 Attache the Creative cut apart to the Sizzix frame and then pop it up with foam tape or cardboard.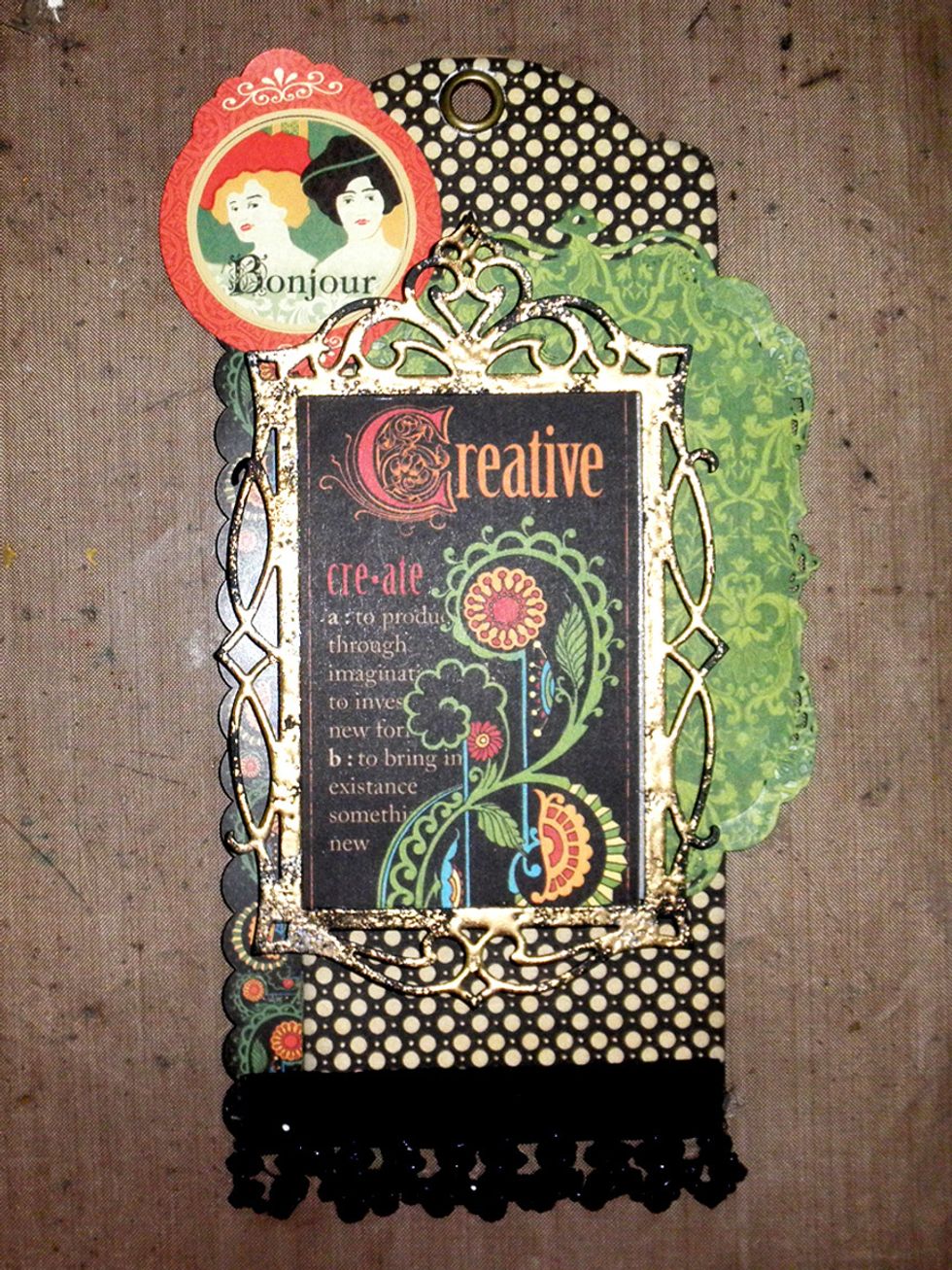 Attach the frame to the tag as shown. Here you can see that the black frame shows thru the embossing in places to add to the aged look. Adhere a 4" strip of beads or trim at the bottom.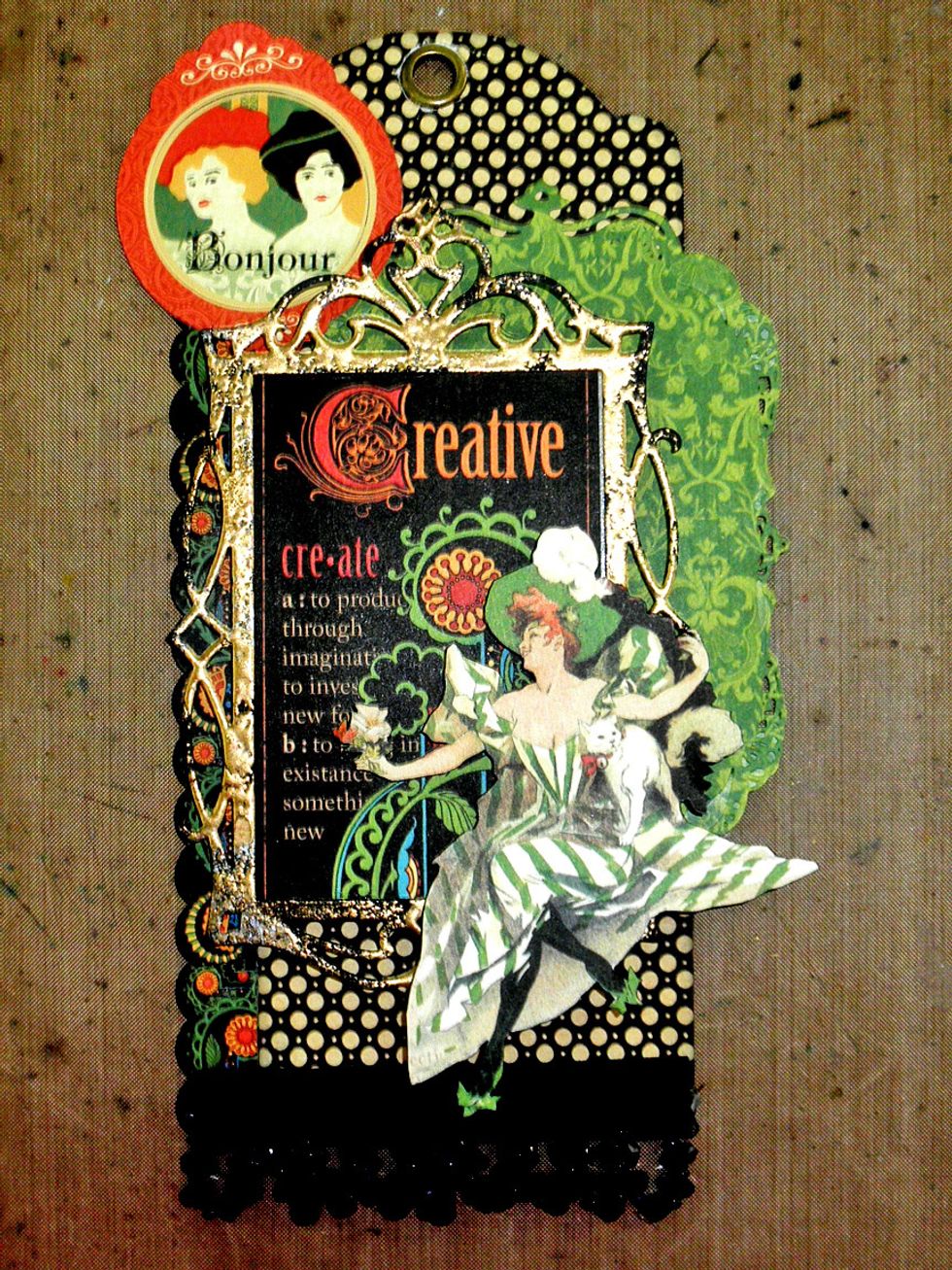 Add the Bonjour sticker to the top as shown. I added a round diecut frame behind it in the next step. Add the fussy cut lady at the bottom using foam tape to pop her up.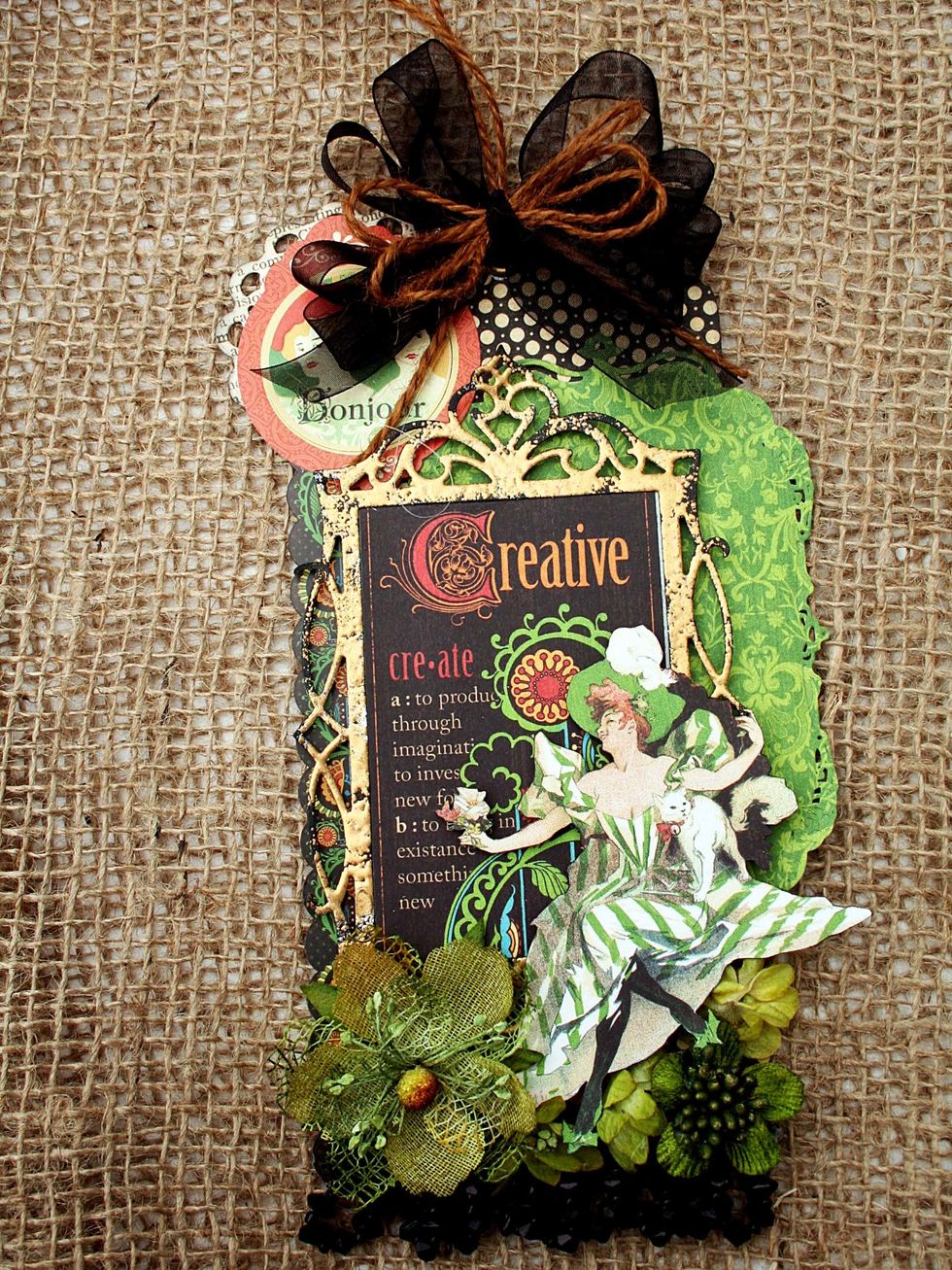 Here you can see that I added a circle frame behind the Bonjour sitcker. Add ribbon at the top and flowers at the bottom. That's it!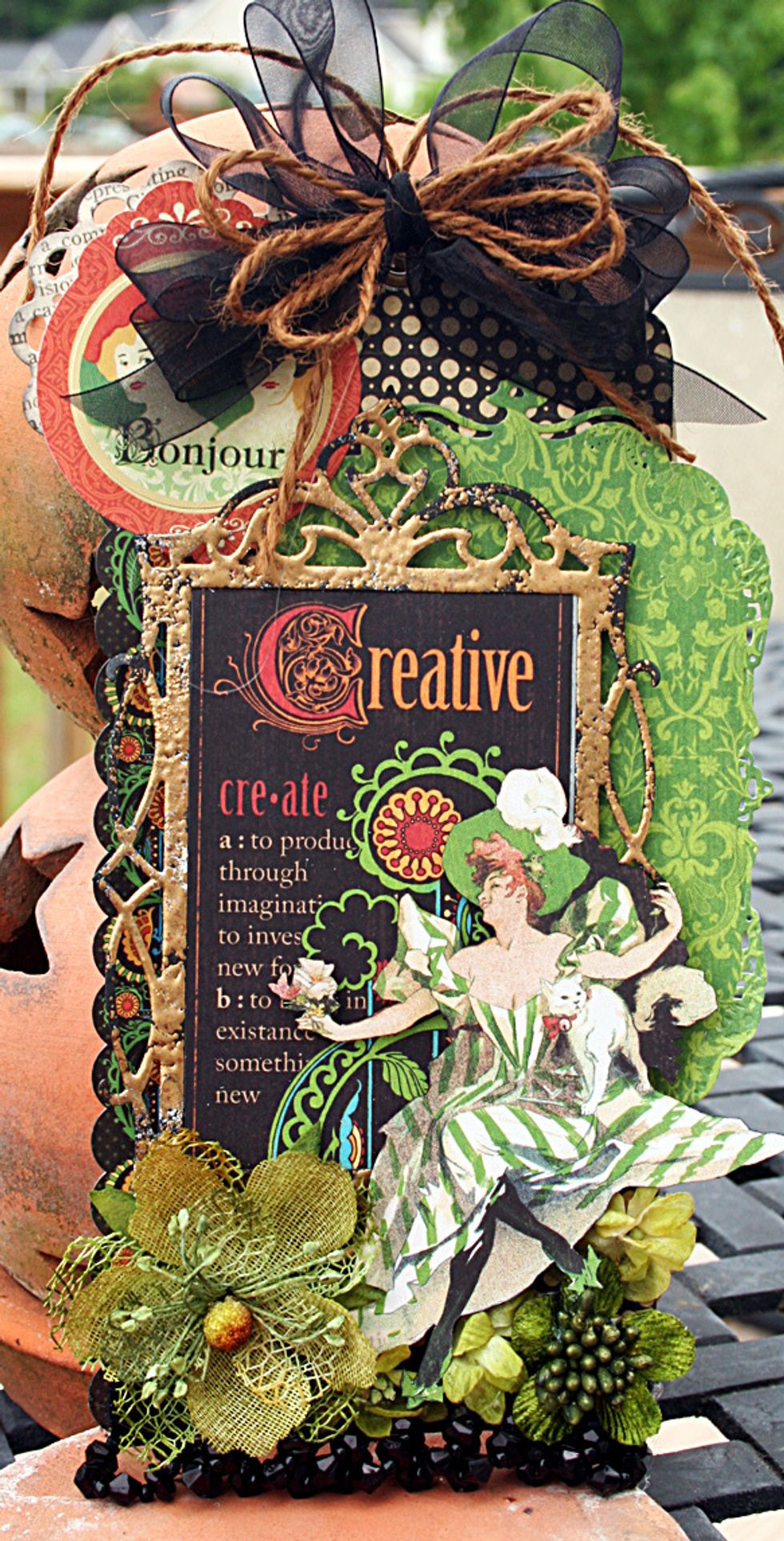 Finished tag.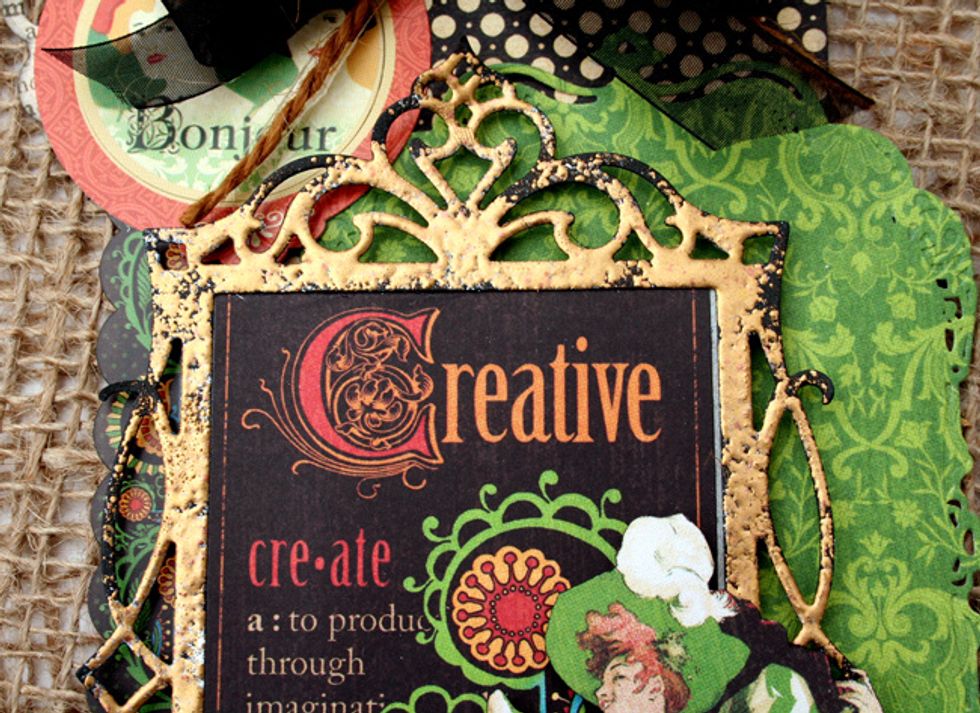 Closeup of heat embossed Sizzix frame.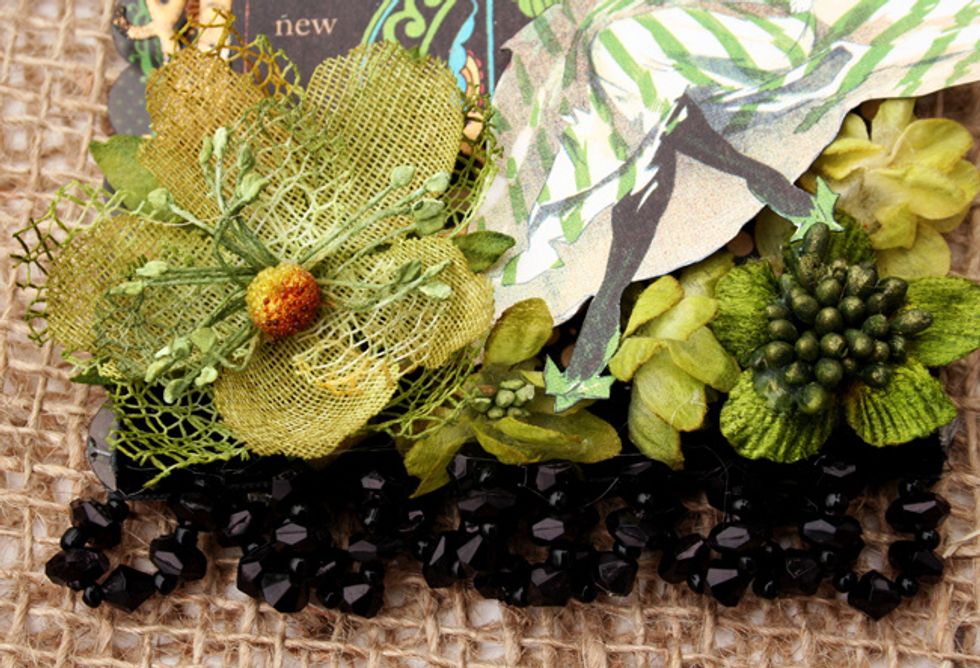 Detail of flowers.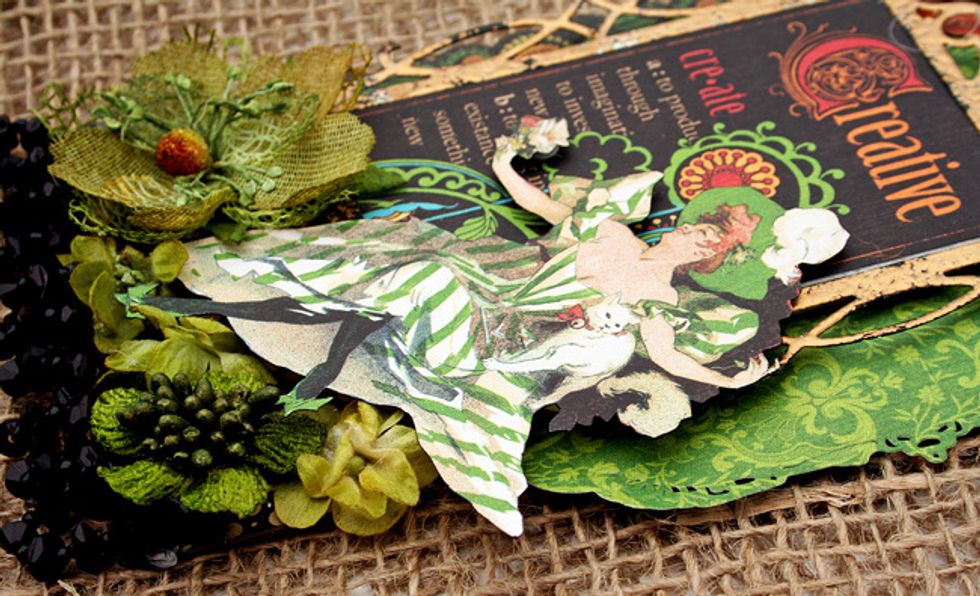 You can see how the layers are popped up in this photo.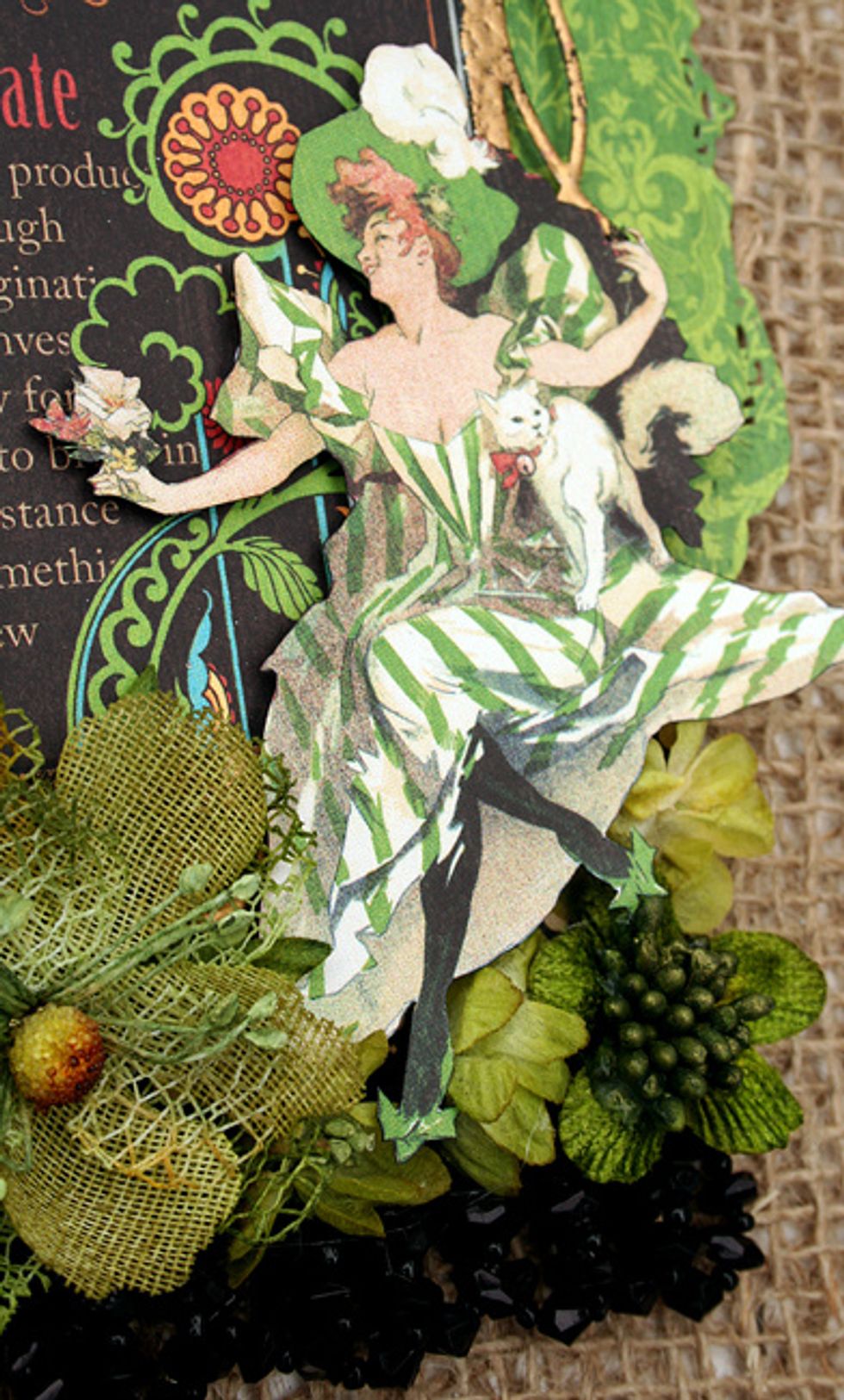 Closeup of fussy cut lady.
Thank you for viewing my Snapguide. I hope I've given you some ideas for your tag making. Please stop by my blog sometime and see my other projects. http://scraptravelbark.blogspot.com/
Graphic 45 Staples large tag - any color
Graphic 45 Typography collection 12 x 12:
Inscribe
Celebrate
Typography
Imagine
Typography Stickers
Petaloo Textured Mixed Blossoms, moss green
Petaloo Botanica Collection , Minis - pistachio
Sizzix Fancy Rectangle Thinlits diecut frame
Spellbinders Gold Labels Four diecut frame
Spellbinders Teardrop Circles diecut frame
Stampendous aged gold embossing enamel
4" black bead trim
Black organza ribbon
Twine
Maggi Harding
I am a paper crafter and I like to do it all, tags, layouts, cards and altered art. Follow me on Pinterest: https://www.pinterest.com/maggi43/