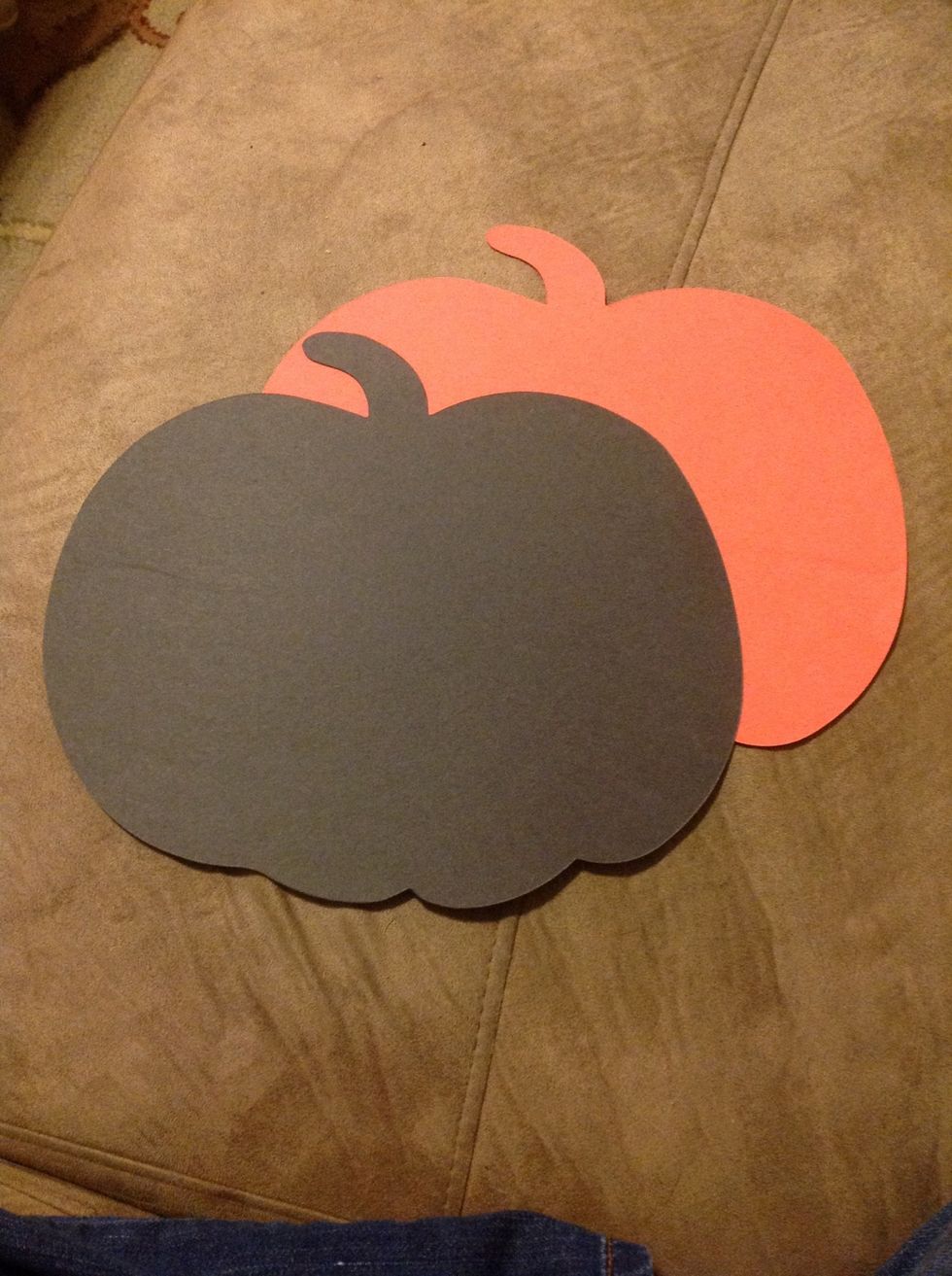 Start with 1 black and 1 orange large die cut pumpkin.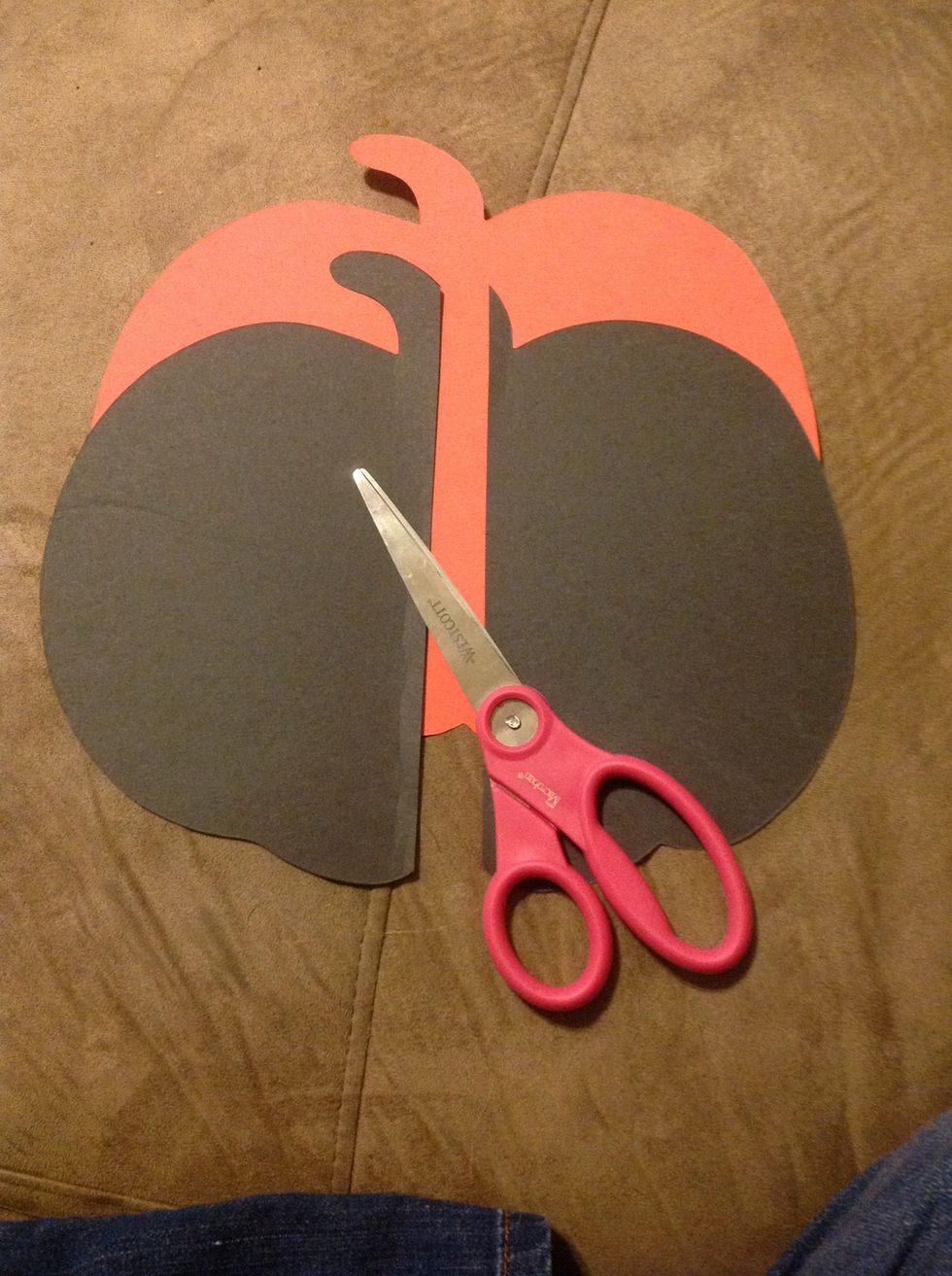 Cut the black pumpkin in half. You will only need one of the halves for this project.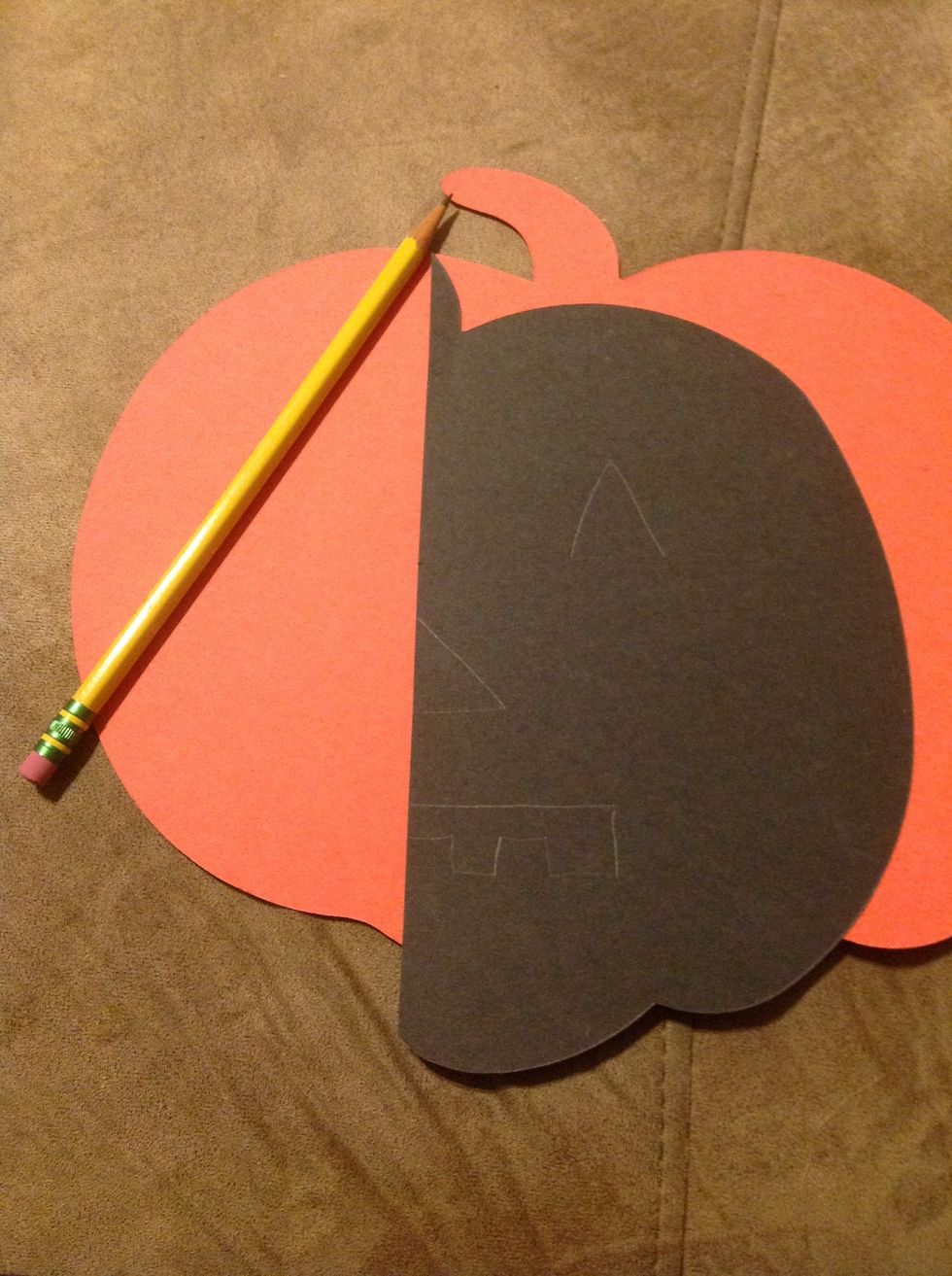 Draw face shapes on one half of the black pumpkin.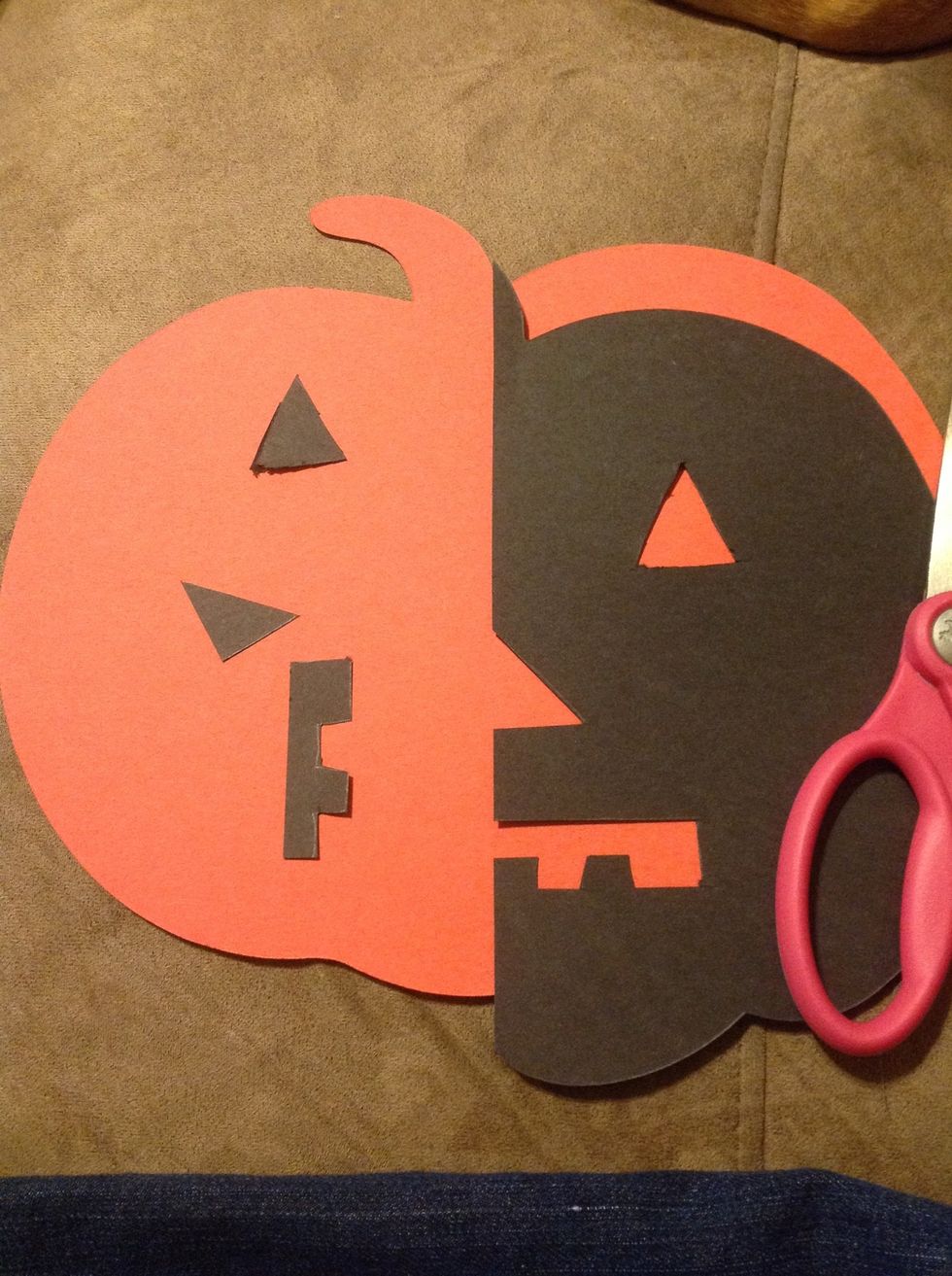 Carefully cut out the face shapes. To cut out the triangle eye, poke a small hole in one of the corners with your pencil. Then, slowly cut down the sides.
Carefully glue the black pumpkin half onto the orange pumpkin, lining up the sides.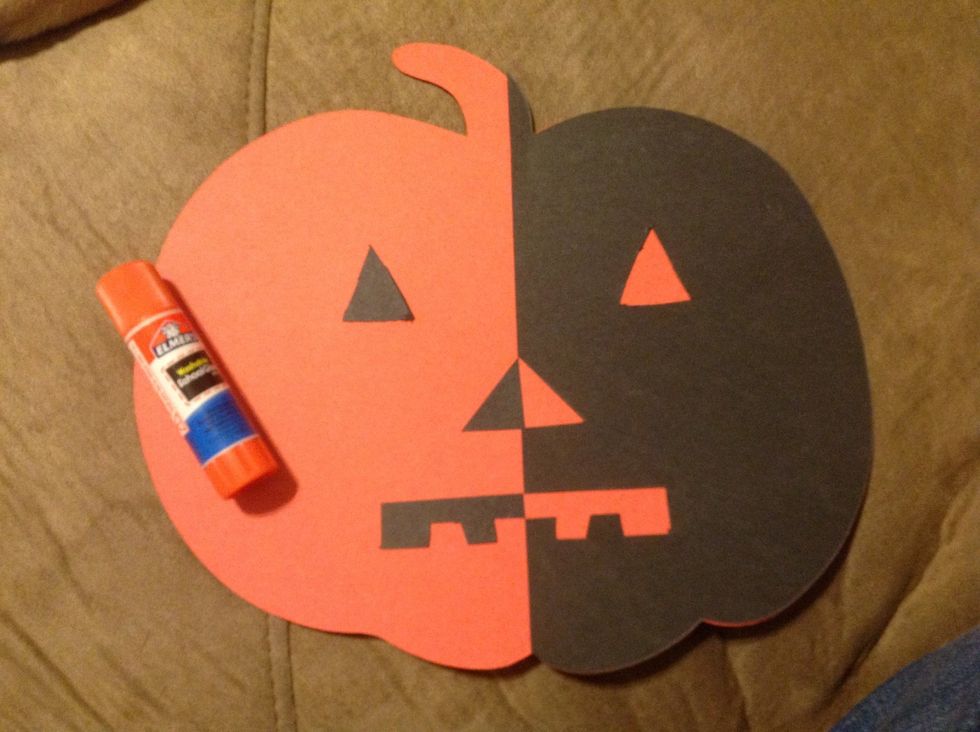 Glue the face shapes onto the orange side, being careful to line up the shapes with the opposite, black side.
And that's it! A symmetrical jack-o-lantern!
1.0 Orange pumpkin die cut
1.0 Black pumpkin die cut
Glue stick
Scissors
Pencil