How to make a symmetrical triangle arrangement
Make a Symmetrical Triangle Arrangement
1219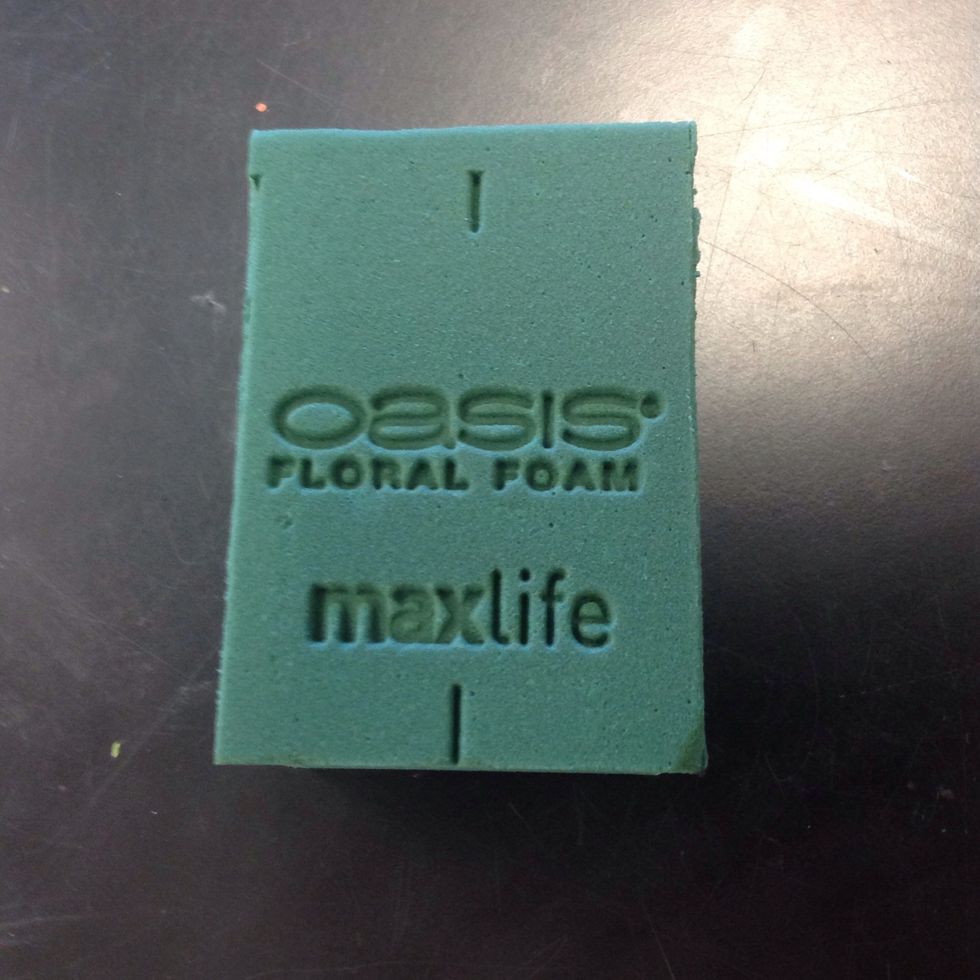 First, sink your 1/3 block of Oasis, holes down, in a clean sink with a squirt of Floralife. Remove it when it has sunk completely underwater and is no longer bubbling. One minute should do.
Take out your standard round dish. This is what you will put your floral foam in.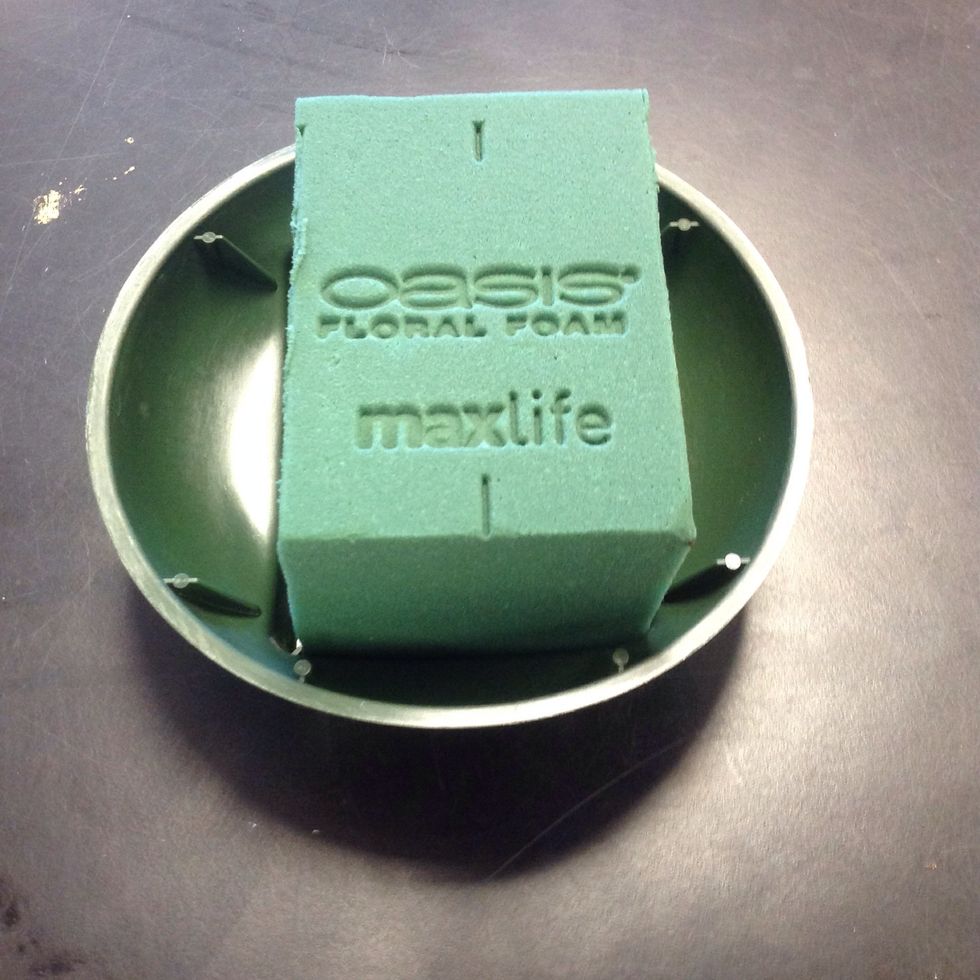 Put the Oasis floral foam into the dish, pressing down gently with the palm of your hand to avoid indents. The side with the logo or the holes can face up.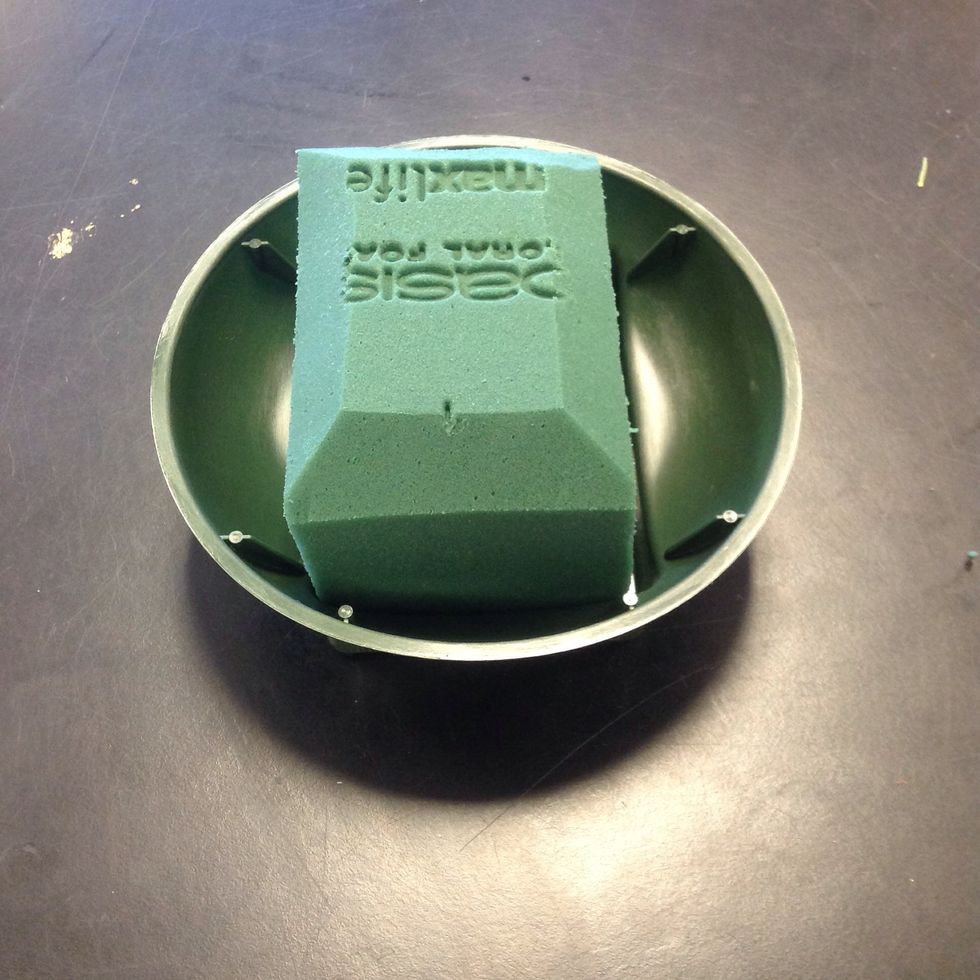 Bevel the edges of your floral foam - cut them on a diagonal with your floral knife. This gives more surface area for your arrangement.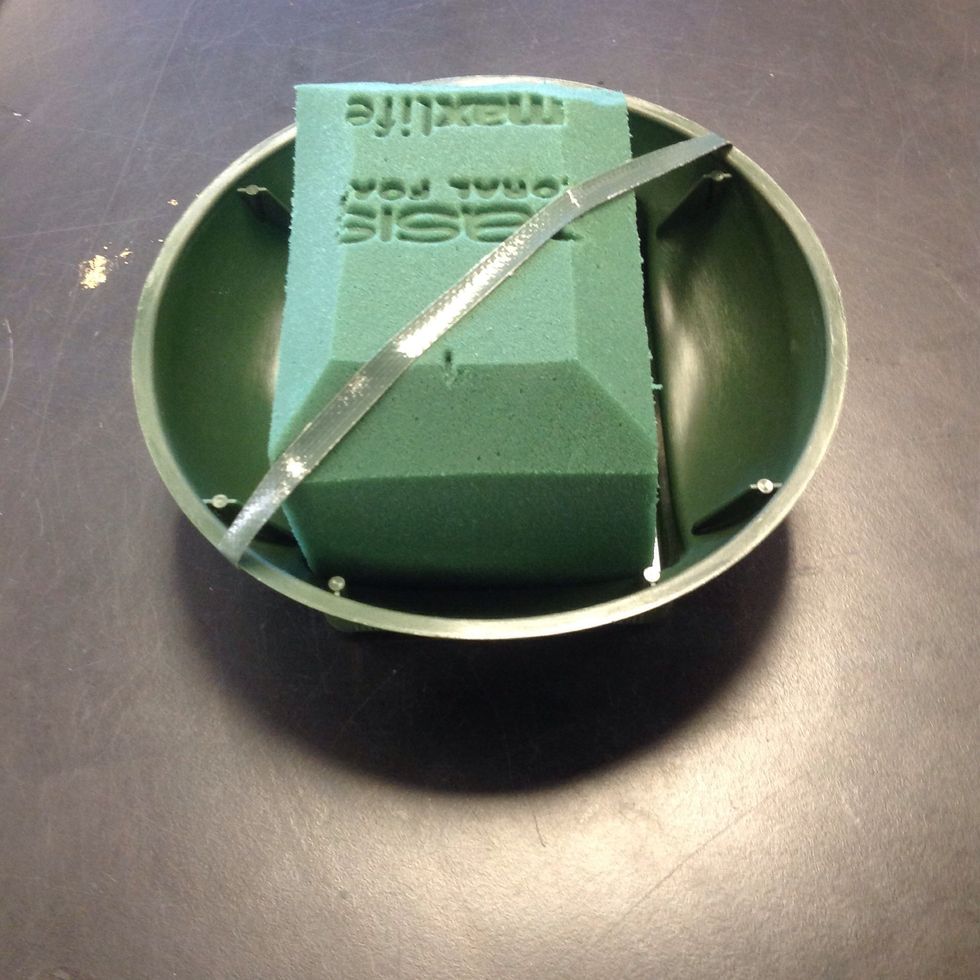 Use your anchor tape to secure the Oasis with an off-center diagonal. Attach the tape ends shortly below the sides of the dish.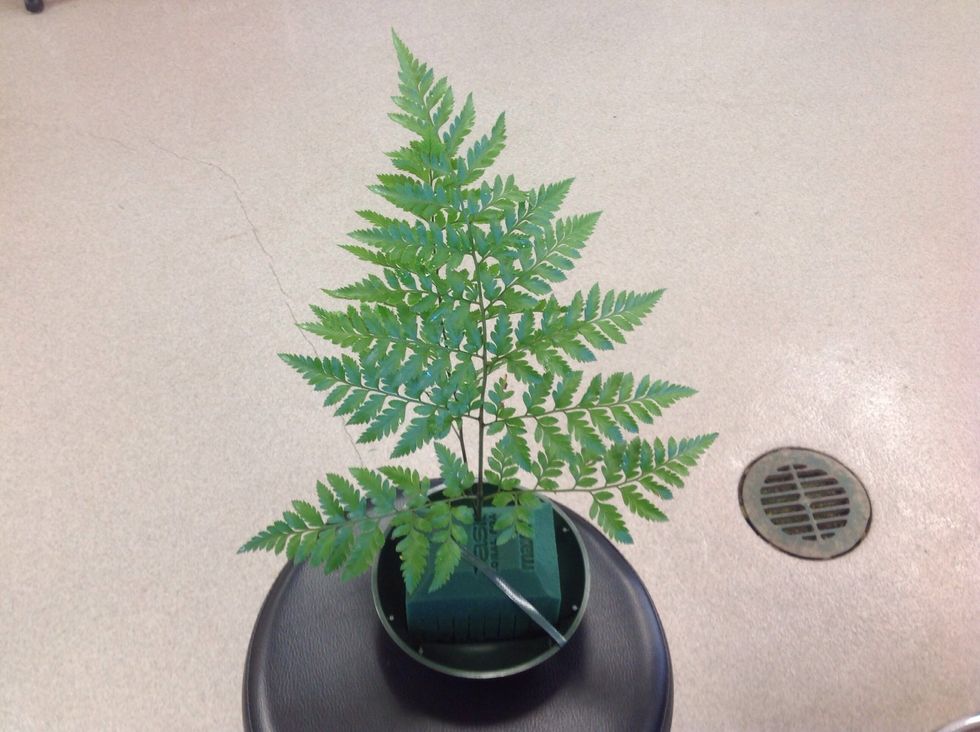 Insert two stems of Leatherleaf back-to-back (vertically) above one of the long sides of the cut foam. Remember to wipe the stems of the ferns, as dirty stems promote bacterial growth.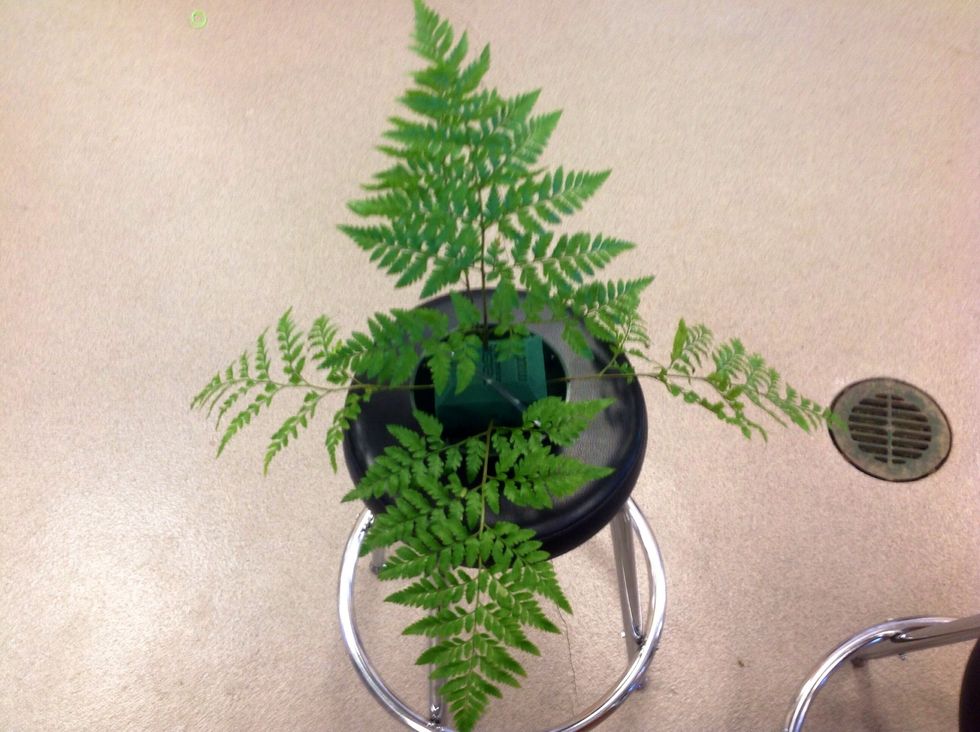 Insert three stems of leatherleaf horizontally - one in the bottom center of each open side except the back. This creates the points of the triangle.
Green your arrangement by filling the blank spots with Leatherleaf. Connect your original Leatherleaf points by placing other stems in between them. Continue avoiding the back side of the Oasis.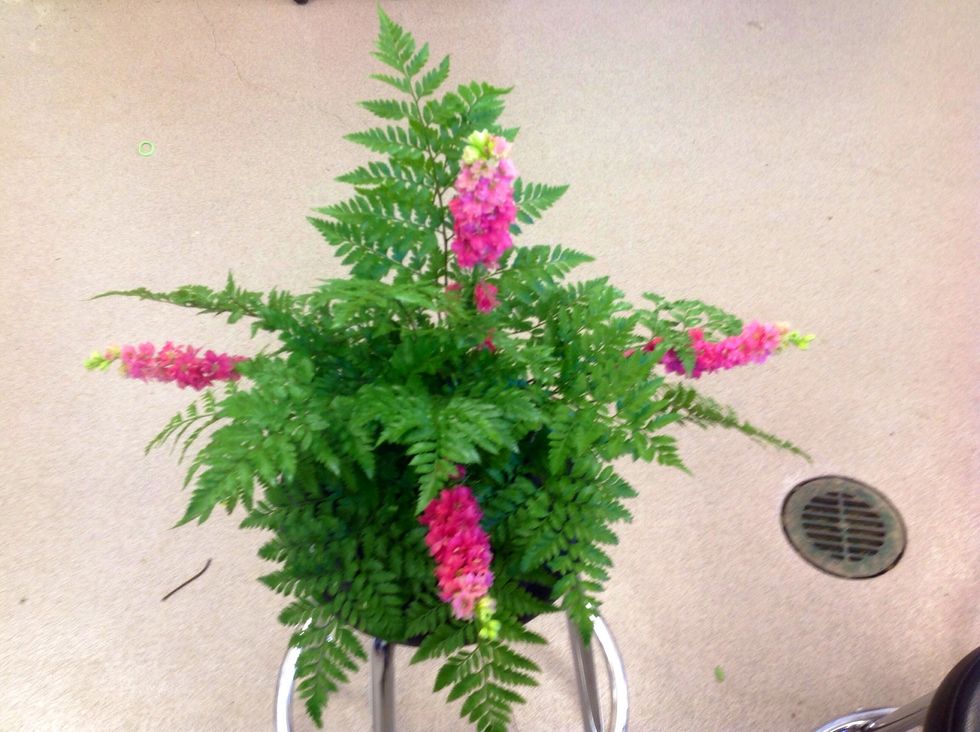 Add your stems of Larkspur protruding next to each of your first pieces of Leatherleaf. The top must be vertical and the bottom three horizontal. Keep them at about the same length as the Leatherleaf.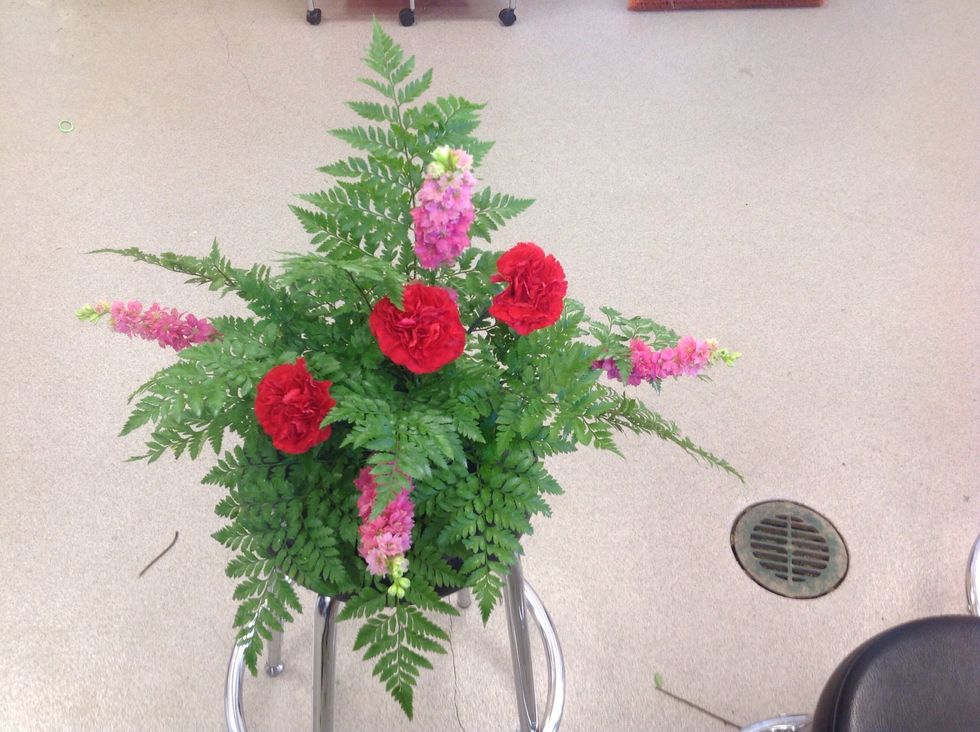 Insert your three standard carnations into the arrangement in a diagonal fashion from the top right to the bottom left. Space them evenly.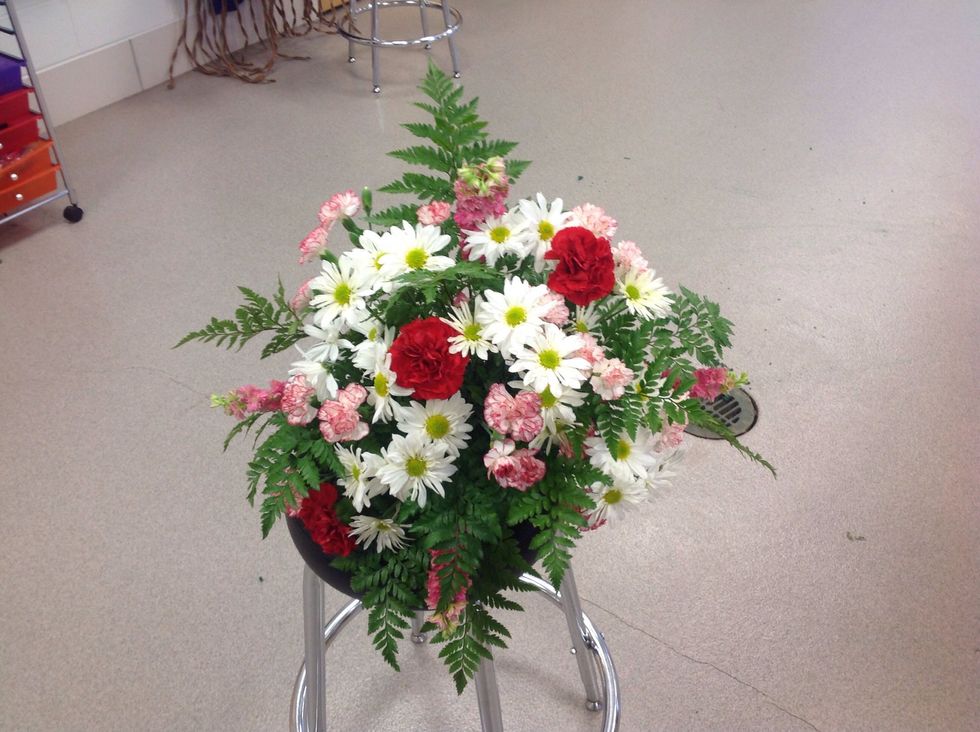 Now, begin adding more flowers! Make a triangular shape by inserting cut Pom Pon Chrysanthemums and Mini Carnations. Don't be afraid to tweak your flowers into the proper places.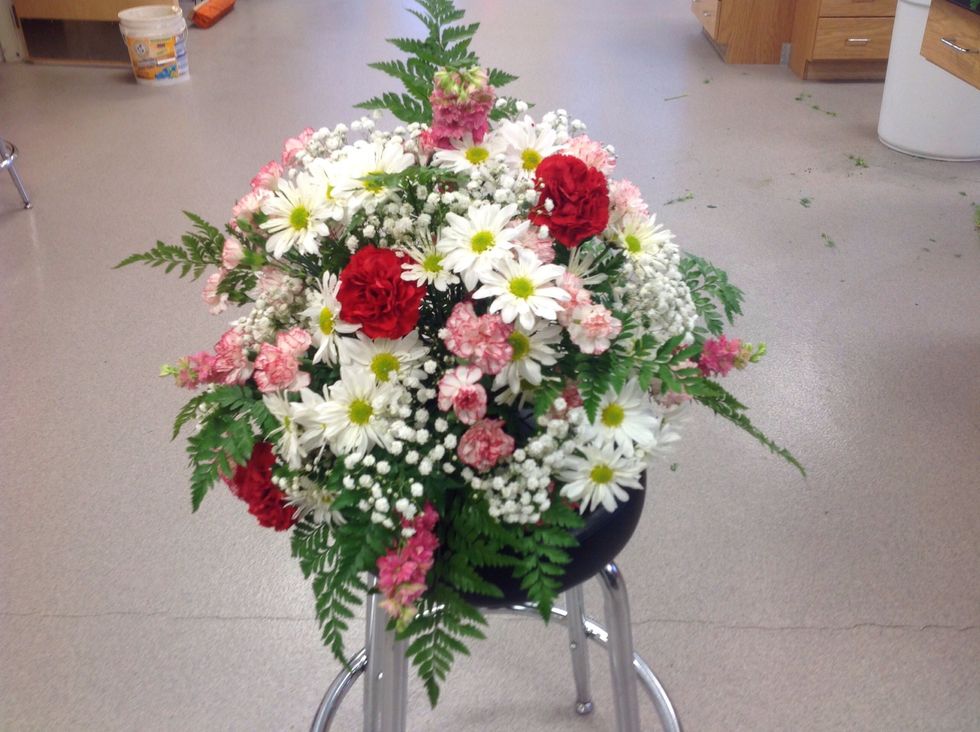 Add Gypsophilia (Baby's Breath) in blank gaps to fill in negative space and smooth out your piece.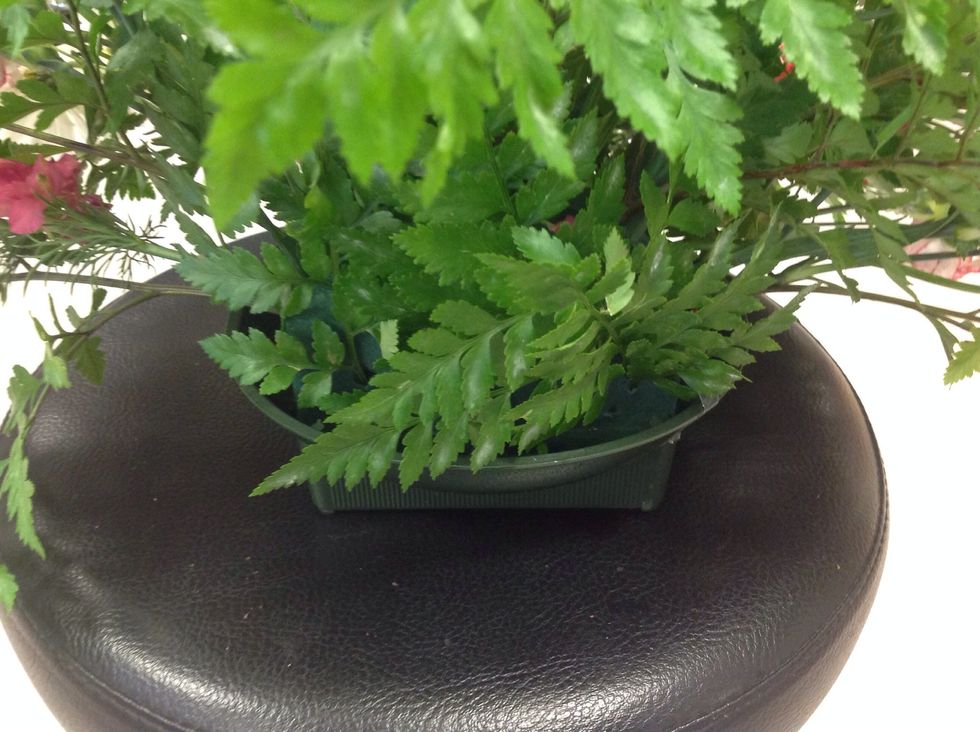 Now is when you green the back! Cover the Oasis with small pieces of Leatherleaf that you have left over. After doing this, your arrangement will be complete! Enjoy!
5.0 Bunches Leatherleaf Fern
5.0 Stems Pom Pon Chrysanthemum
5.0 Stems Mini Carnations
3.0 Standard Carnations
Water
1/3 Block Oasis Floral Foam
1.0 Standard Round Dish
4.0 Stems Larkspur
Anchor Tape
1.0 Stems Gypsophilia (Baby's Breath)
Floral Knife
Floralife Flower Food (Liquid)