How to make a sweet, tangy + nutty triscuit cracker bite
Make a Sweet, Tangy + Nutty TRISCUIT Cracker Bite
42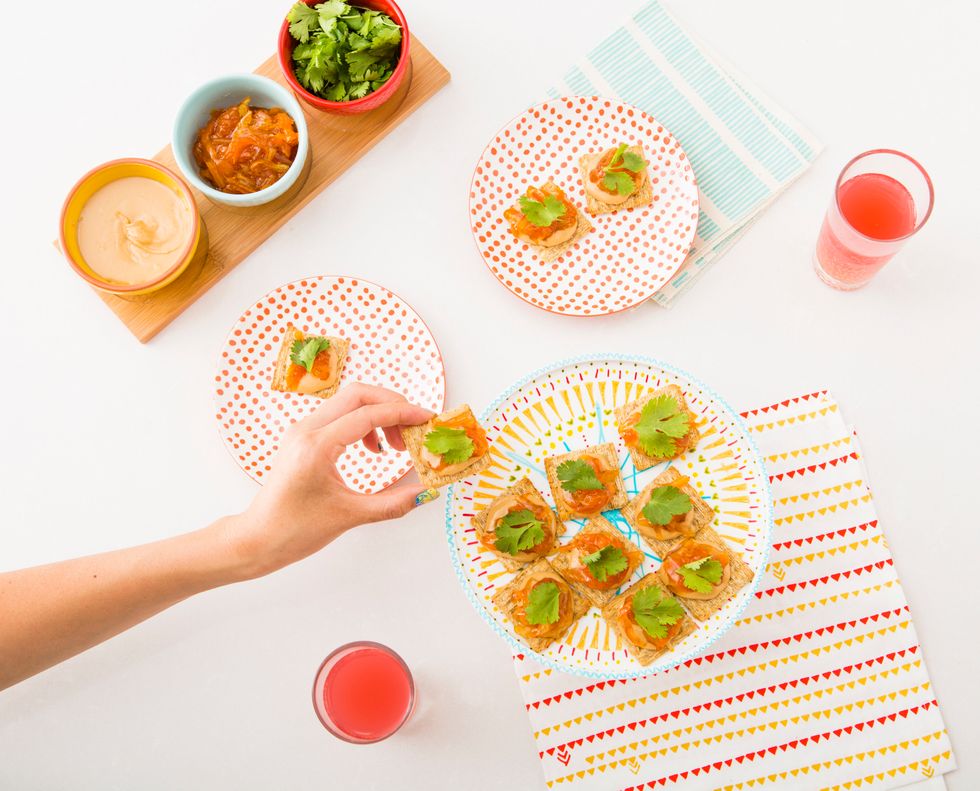 We're teaming up with TRISCUIT to bring you an out-of-this-world recipe: a peanut butter, carrot-orange marmalade and cilantro flavor combo that is as unexpected as it is tasty. Feast your eyes!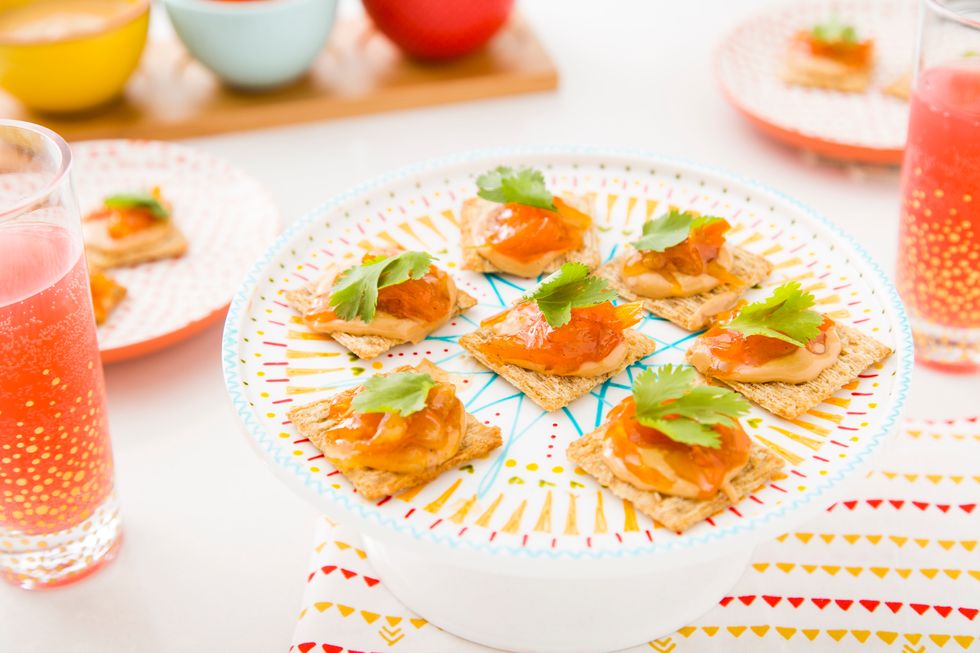 The key to this recipe? Tons of quality ingredients done right. TRISCUIT supports food makers who start with simple ingredients and weave them together to make more.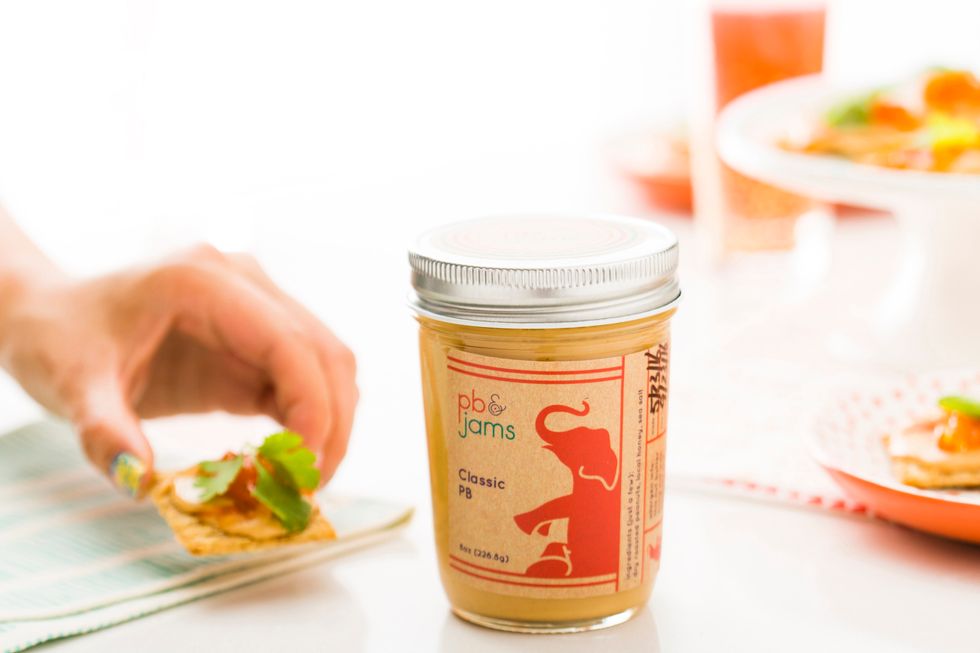 Recently, TRISCUIT surprise flash-funded 50+ talented, small-scale food artisans on Indiegogo. Megan Gibson was one of these lucky winners, her artisan nut butters are finger-licking good.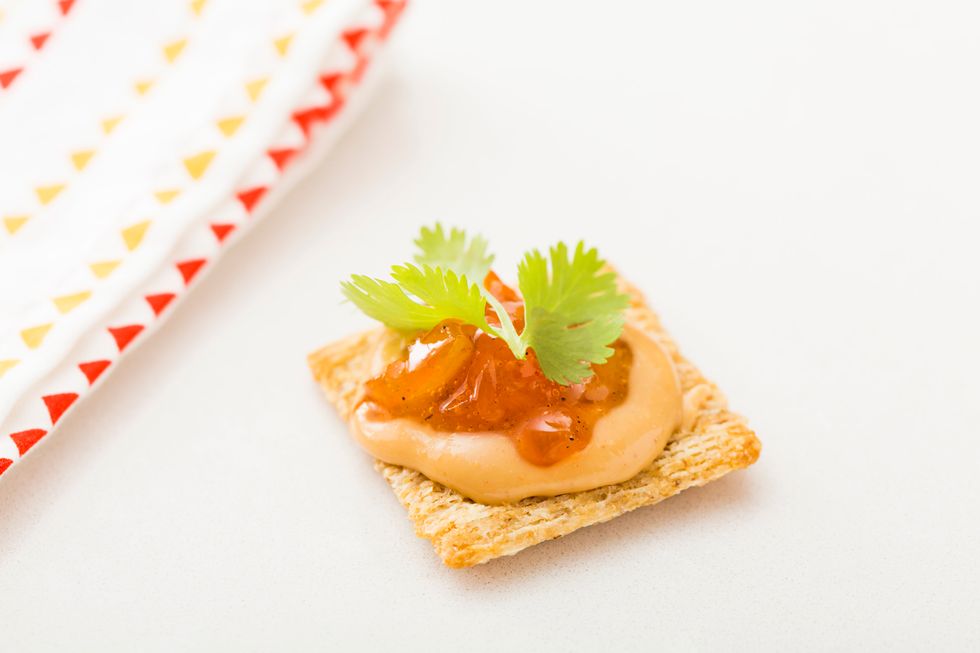 We created these sweet and tangy TRISCUIT Cracker bites to highlight the rich, buttery undertones Megan has mastered in her peanut butter. Now, onto the recipe!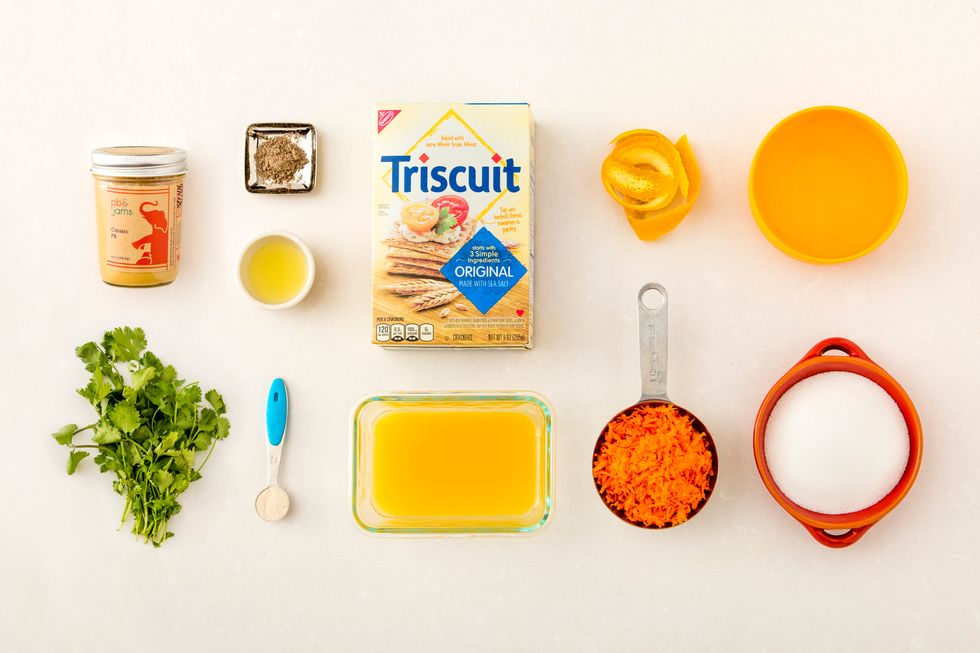 Gather your ingredients.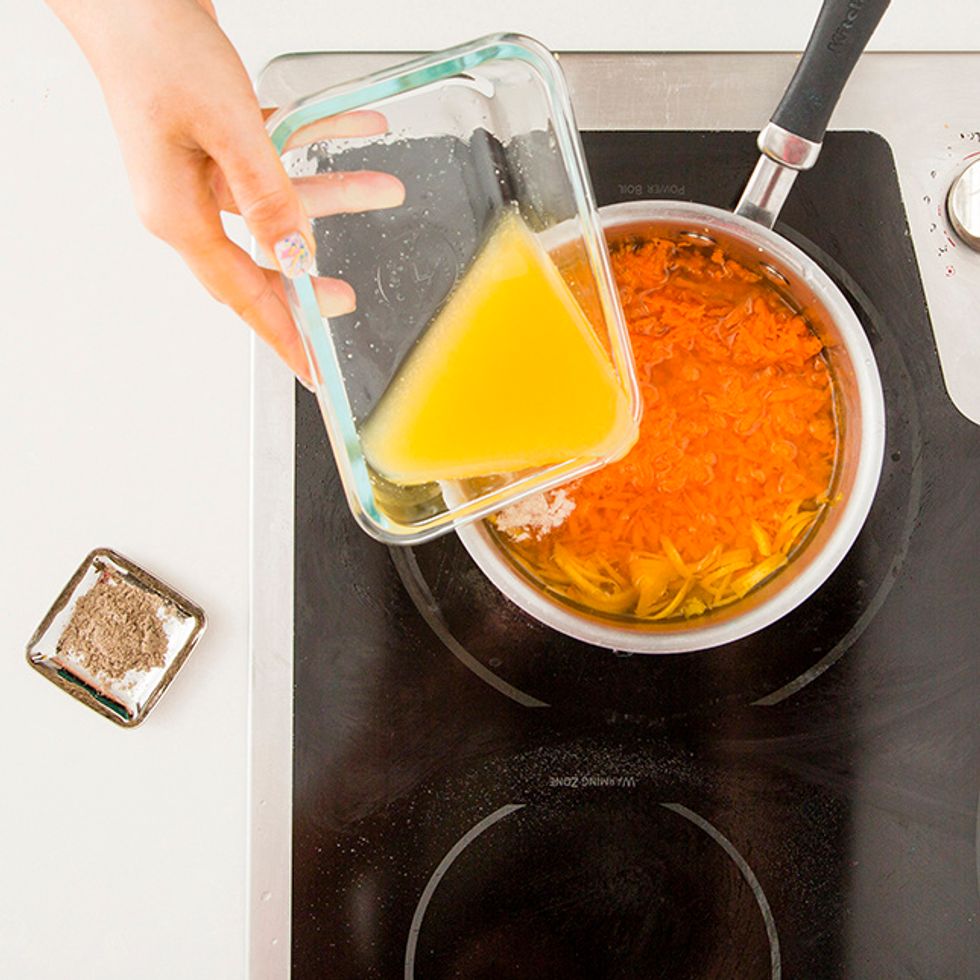 To make the marmalade, combine 1 ½ cups sugar, 1 ½ cups water and juice from one orange to a large pot.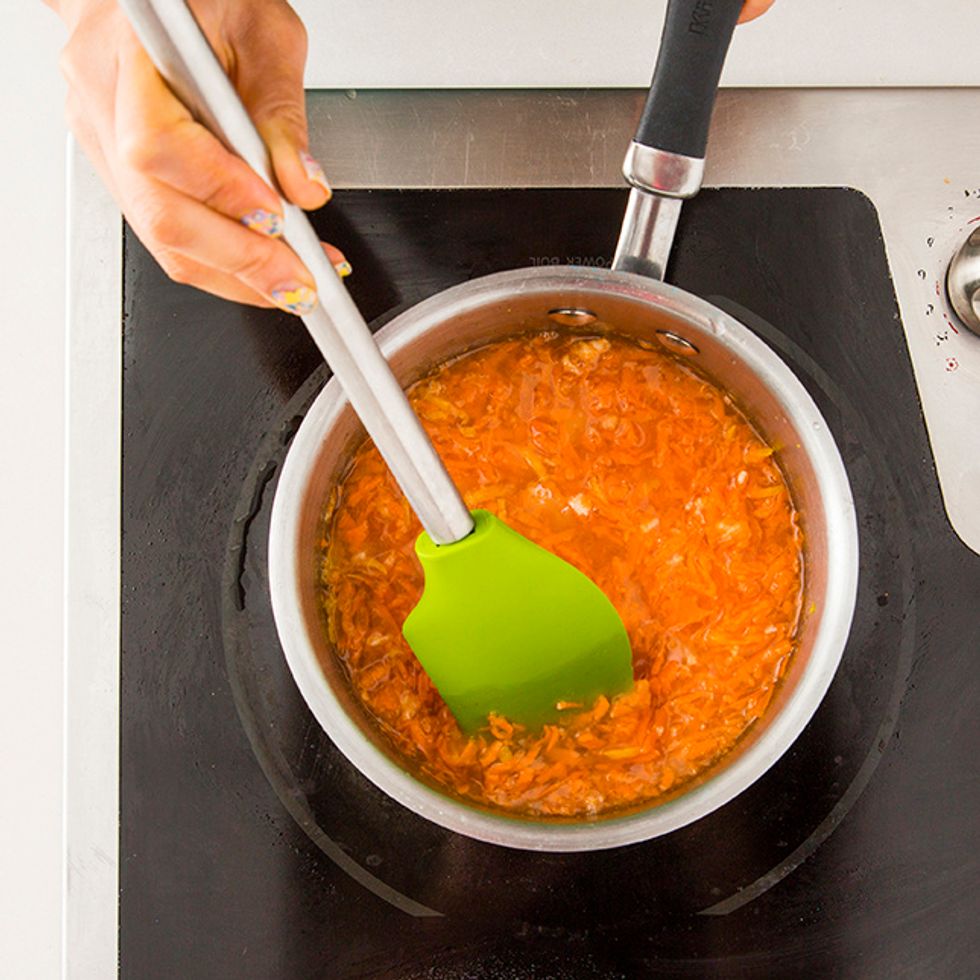 Thinly slice zest from one orange, one cup shredded carrots, juice from half a lemon + one teaspoon pectin to a pot and cook over medium heat.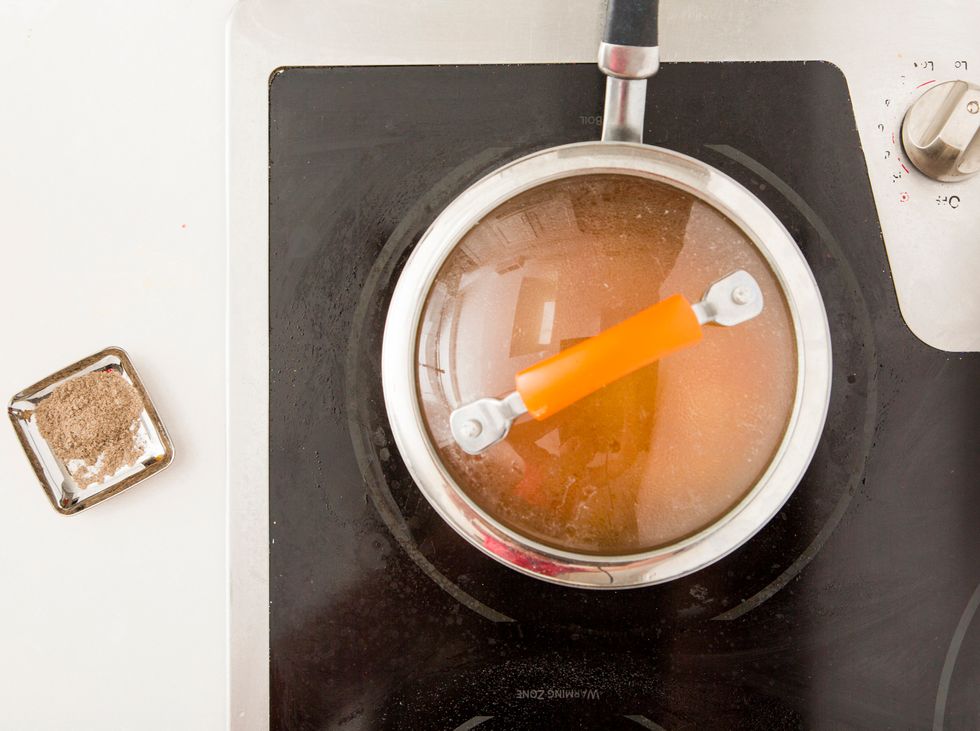 Stir until the sugar dissolves. Then cover the pot, change the heat to low and let simmer for one hour.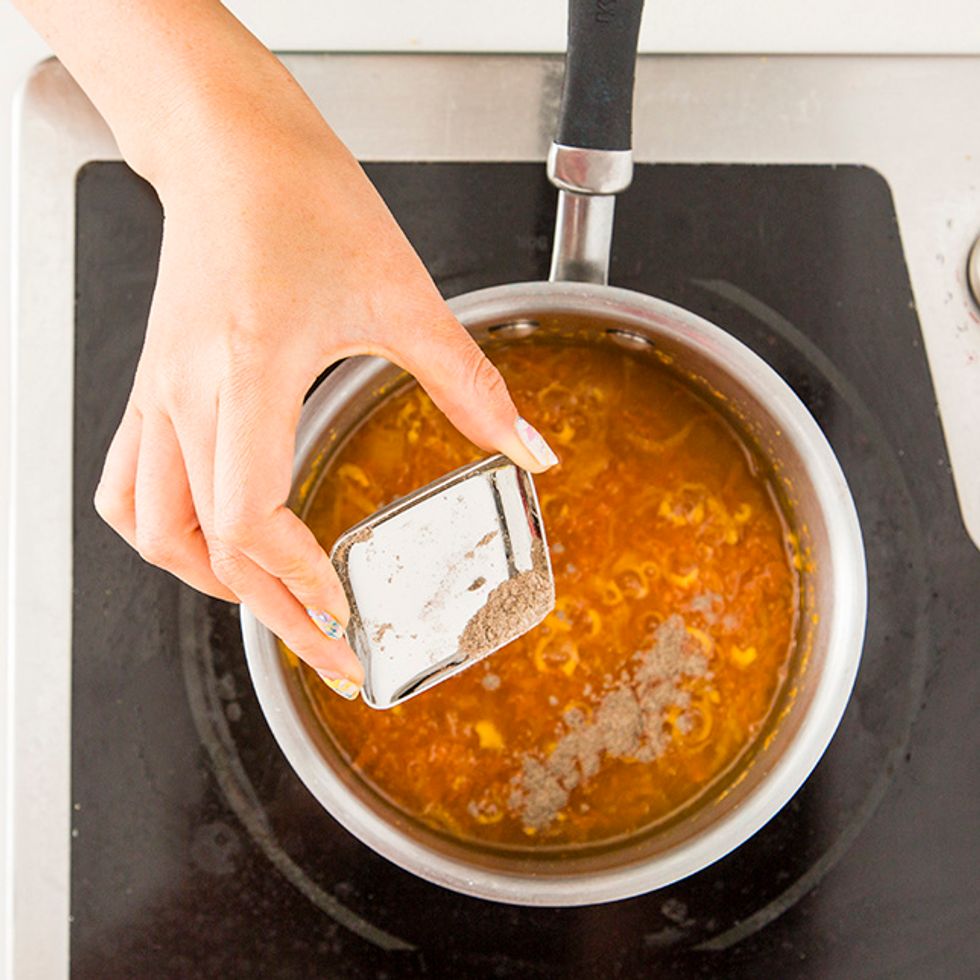 Remove the lid, add one teaspoon cardamom to the pot, then let simmer for an hour uncovered.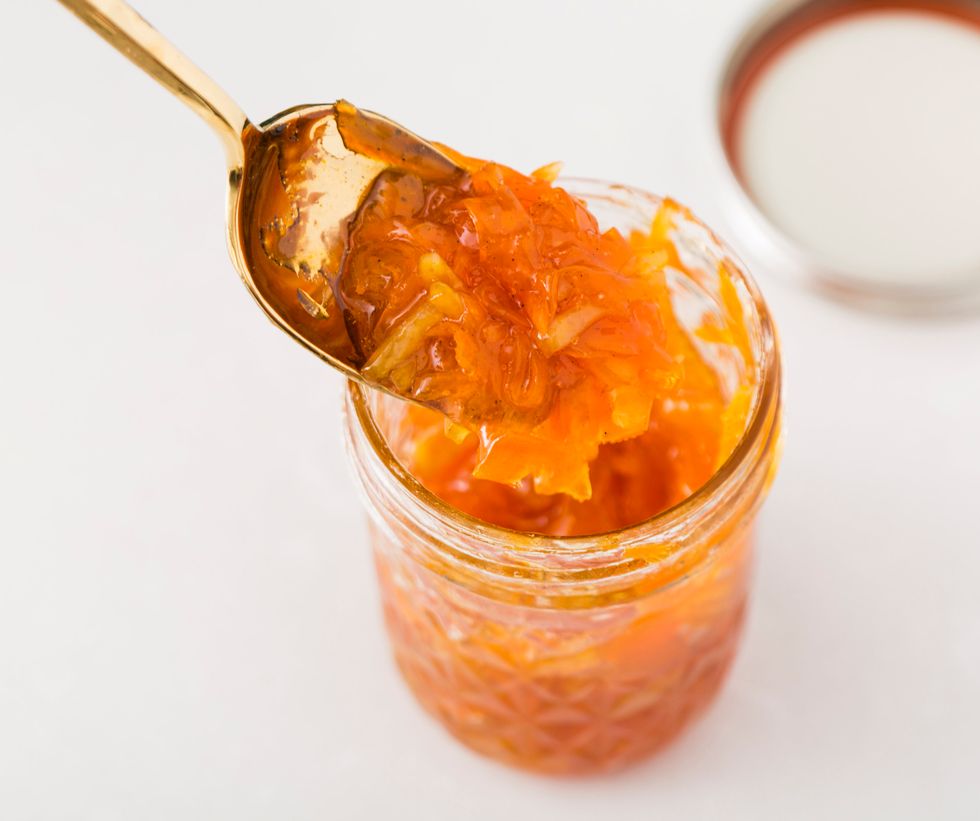 Carefully pour the marmalade into a sanitized jar, add the lid, then store upside down at room temperature overnight. This will create a vacuum seal.
FYI, you can store this marmalade in the fridge for up to six months.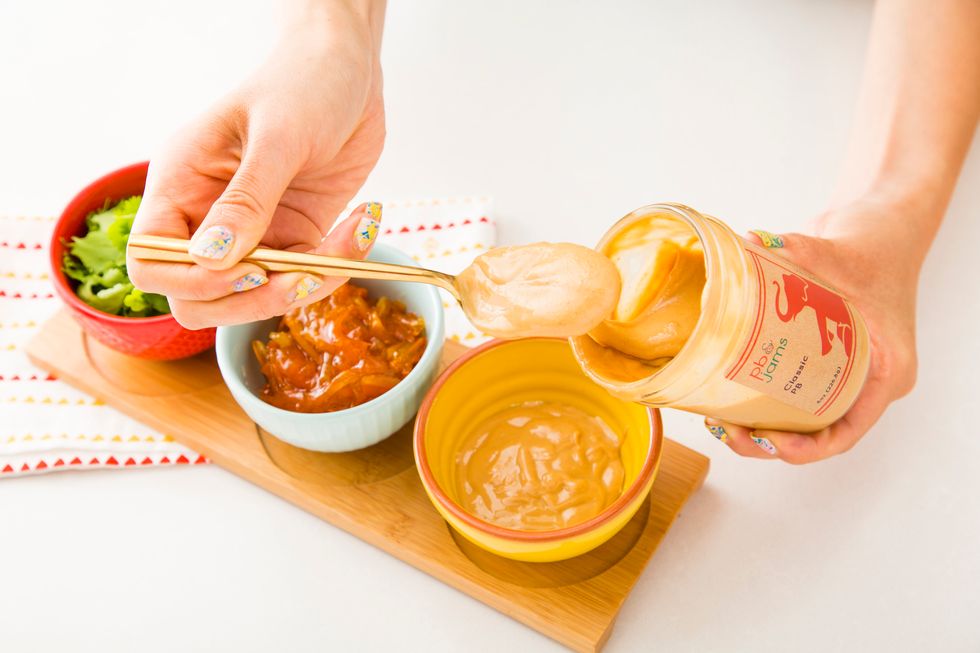 Time for an appetizer assembly line! Or should I say APPsembly line? ;)
Add half a Tablespoon of PB&Jams peanut butter to each TRISCUIT Cracker.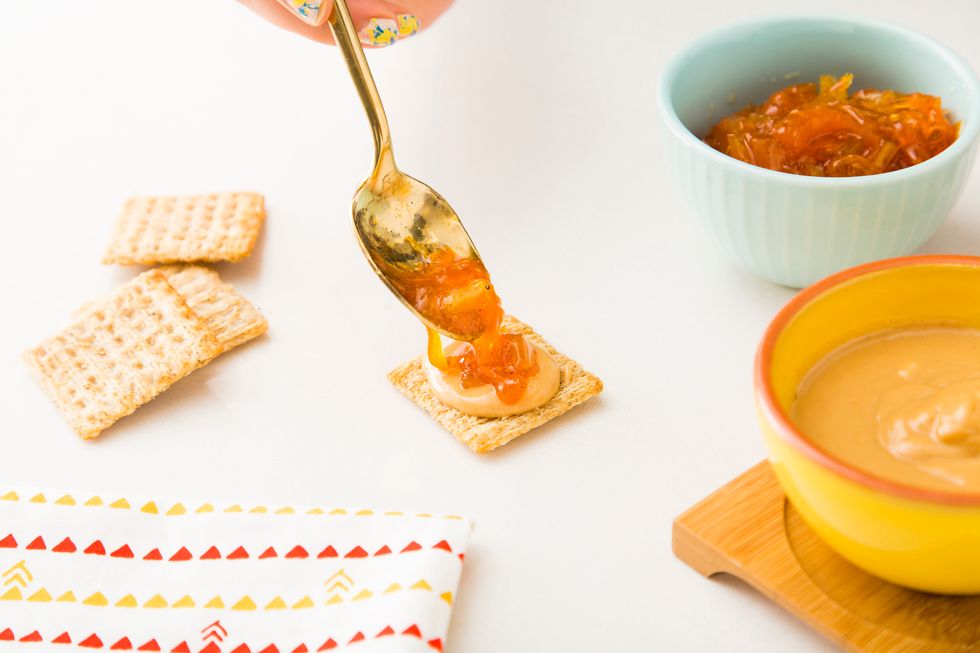 Follow with a dollop of carrot-orange marmalade.
Then top it off with a sprig of cilantro. Voila!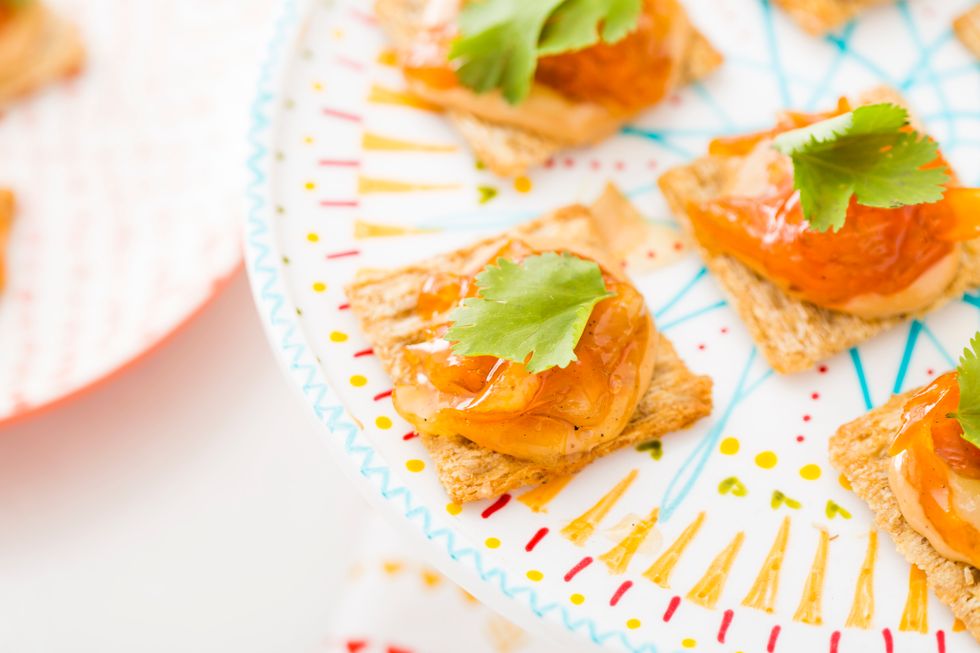 And now, some more beauty shots of this yummy bite.
Fore more on this delicious appetizer, click here: http://go.brit.co/2aJZ3uo
TRISCUIT Crackers
PB&Jams peanut butter
Carrot-Orange Marmalade
Fresh Cilantro
B+C
We are the team behind B+C Guides. Feel free to message us if you have any questions or see something that could be improved!