How to make a sweet and savory late night snack
Make a Sweet and Savory Late Night Snack
814
Last night I was craving something salty and sweet so I thought up this perfect sandwich.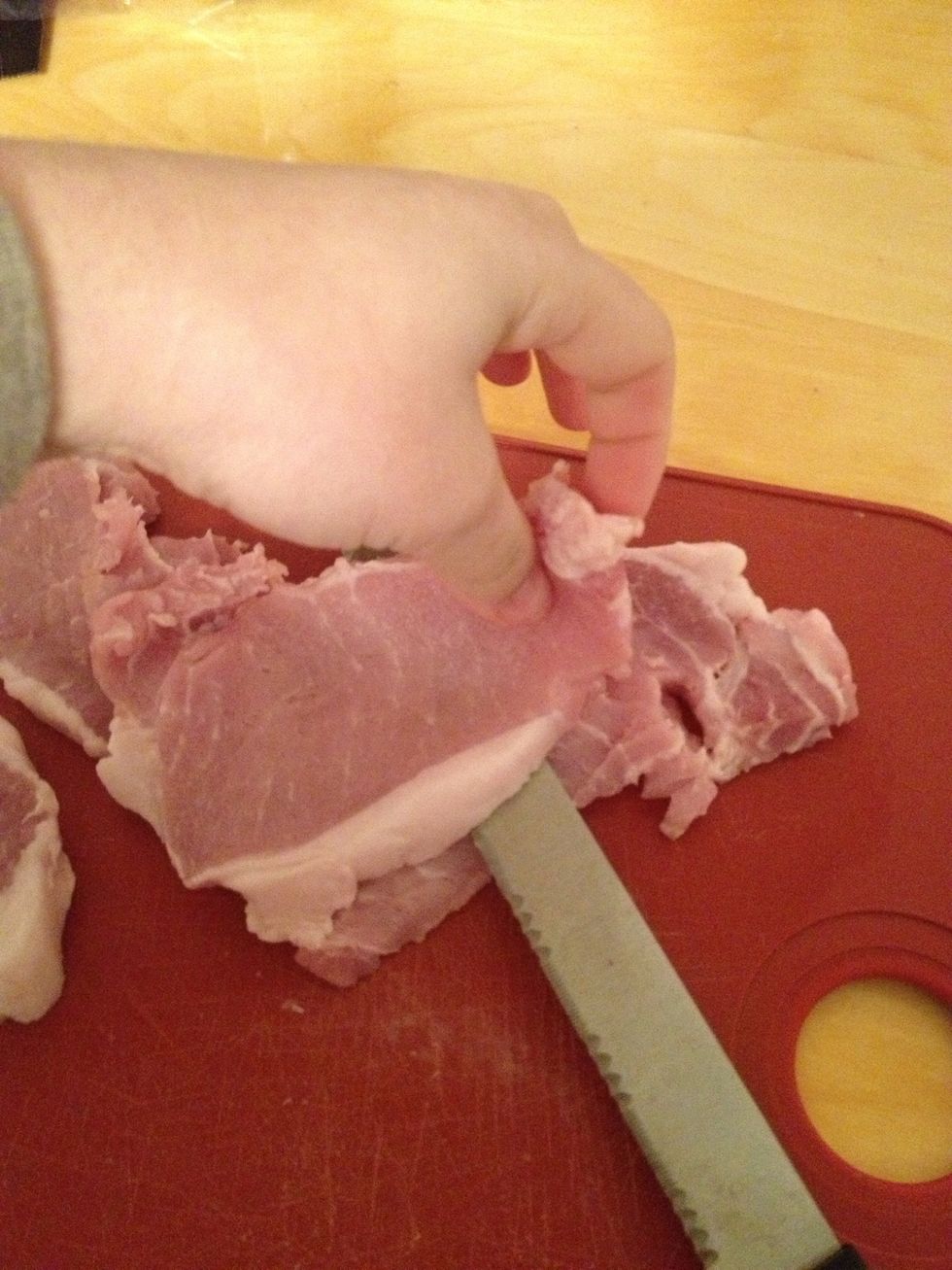 Cut the pork chops in half so they fry quicker.
Crack 1 egg into a ziplock bag.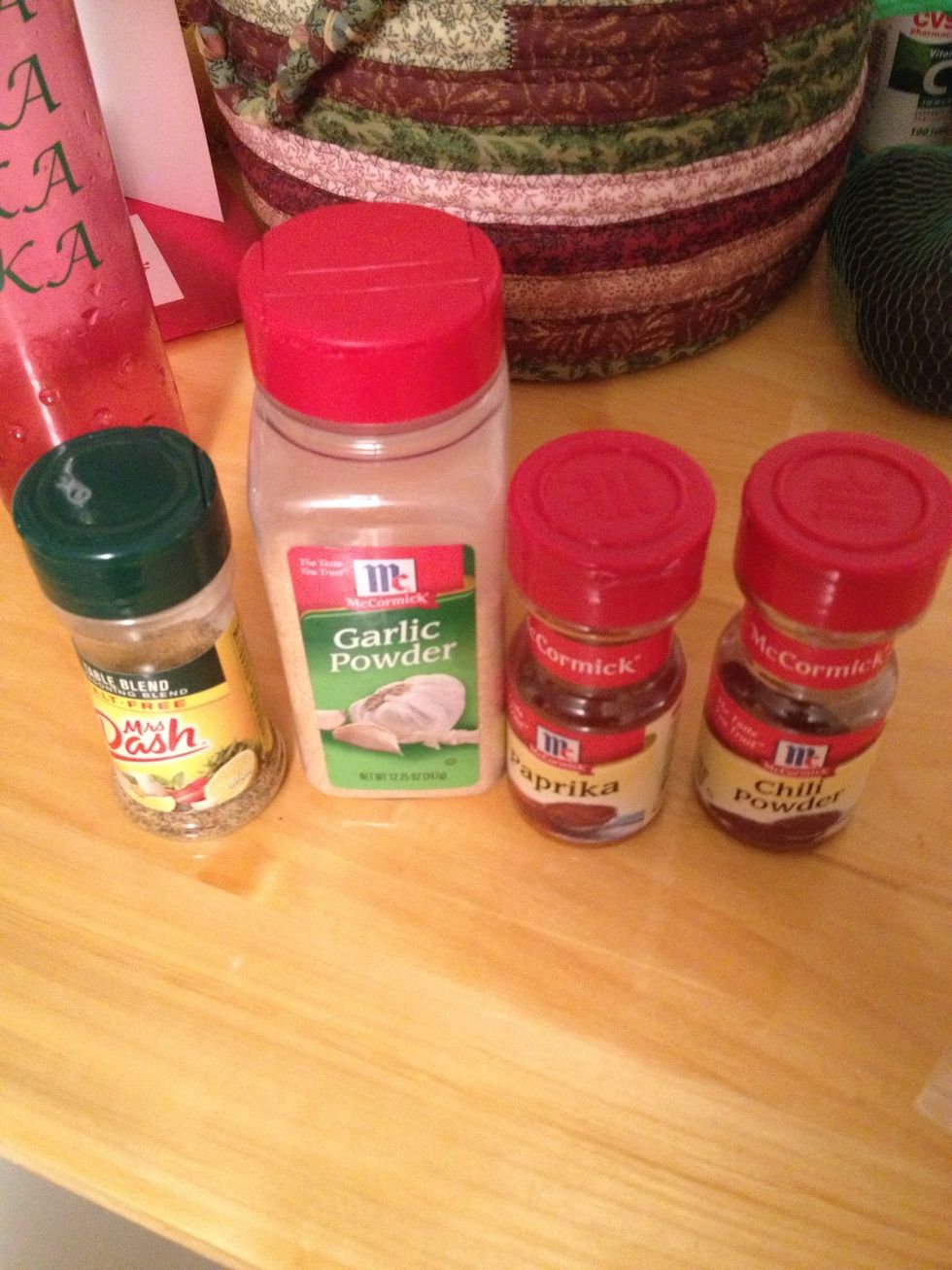 Add a generous amount of seasoning to the bag. I eyeballed the amounts but really no more than a teaspoon or so of each.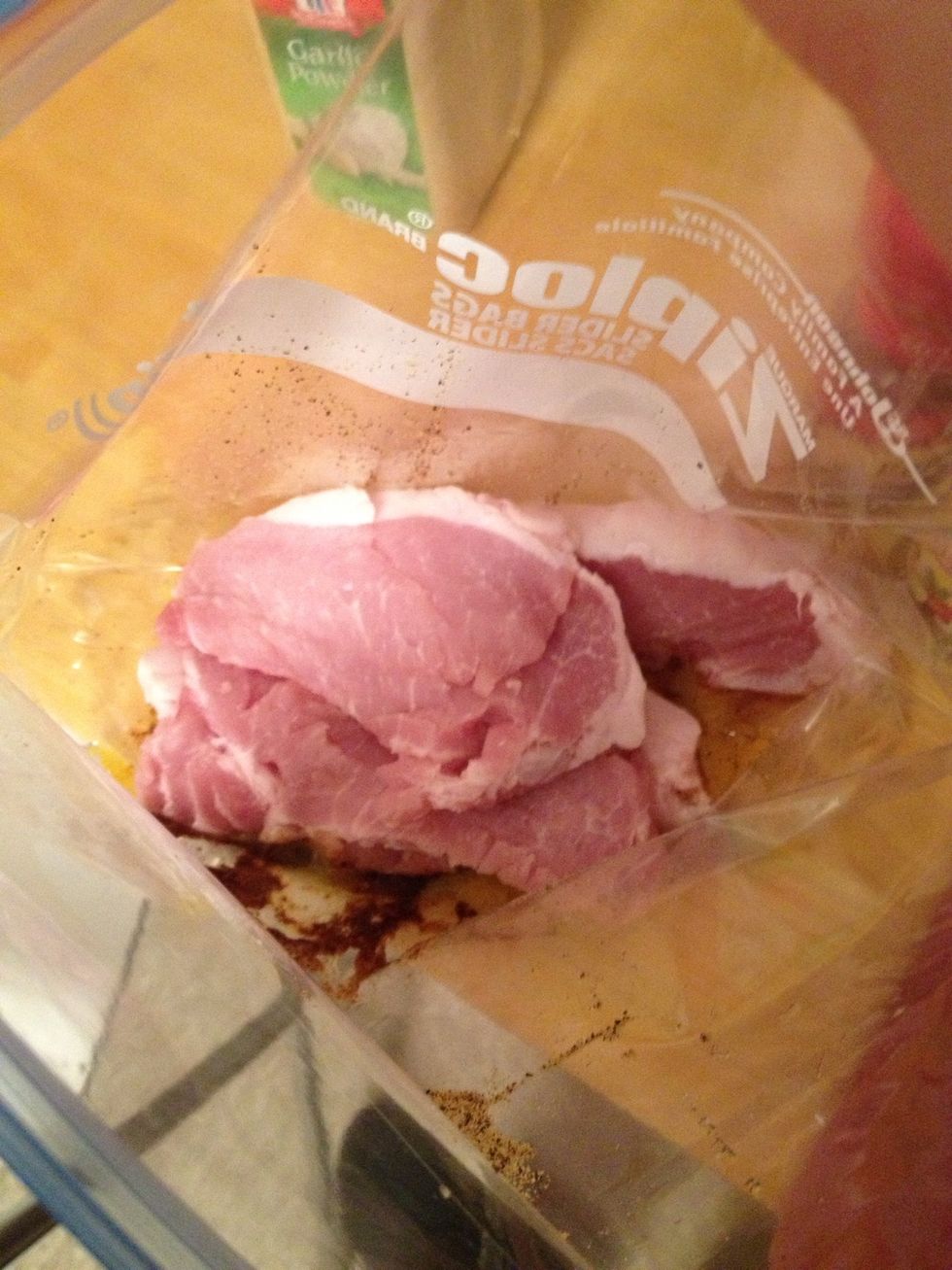 Add the cut pieces of pork to the bag and shake it up. Make sure to get all the seasoning onto the meat. The egg acts a binder for the next step.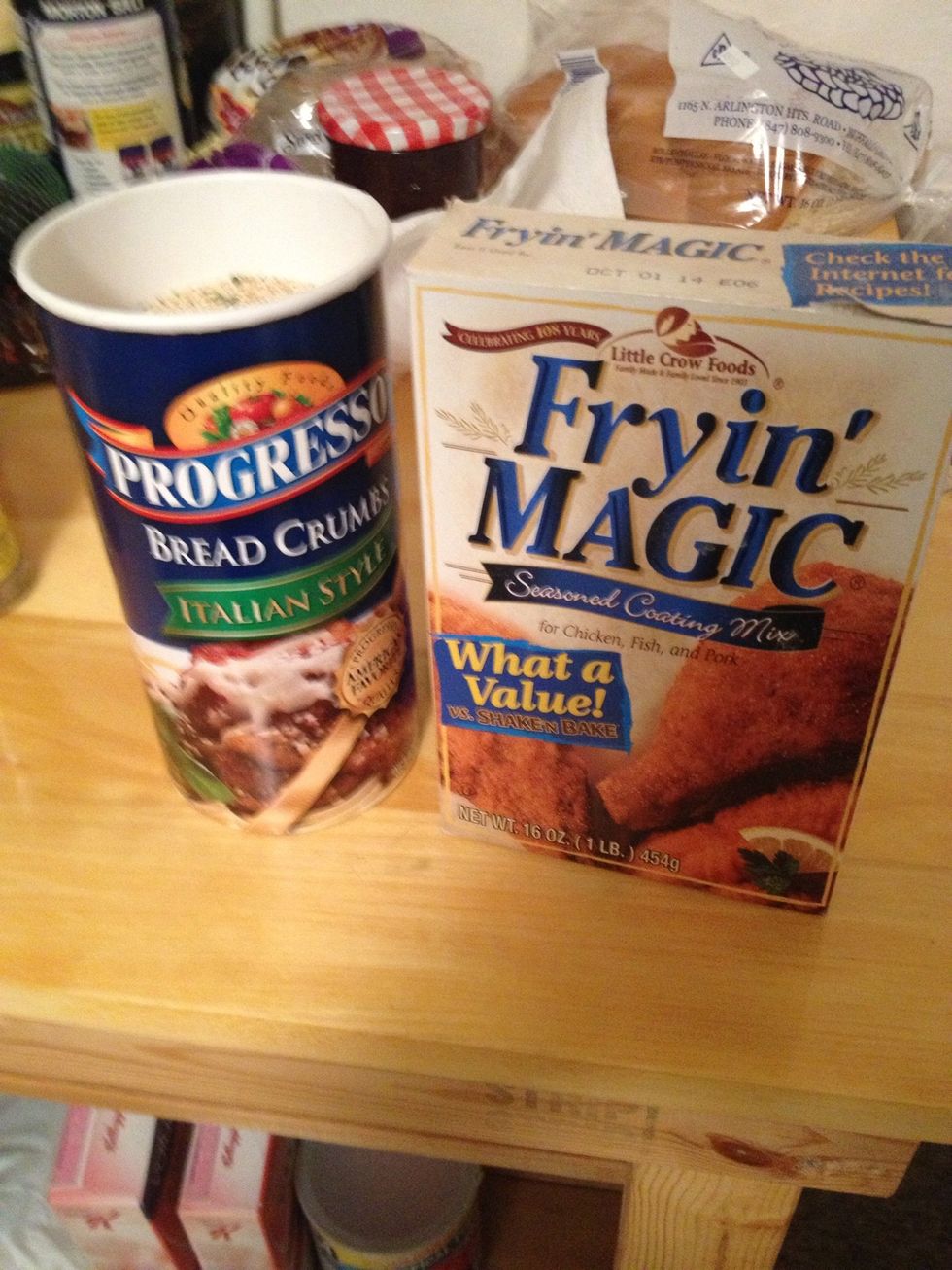 I did a mix of seasoned breadcrumbs and this thing called fryin magic. It's kind of like seasoned spicy bisquick. Shake these into a bag about a cup of the breadcrumbs and a heaping tbs of the other.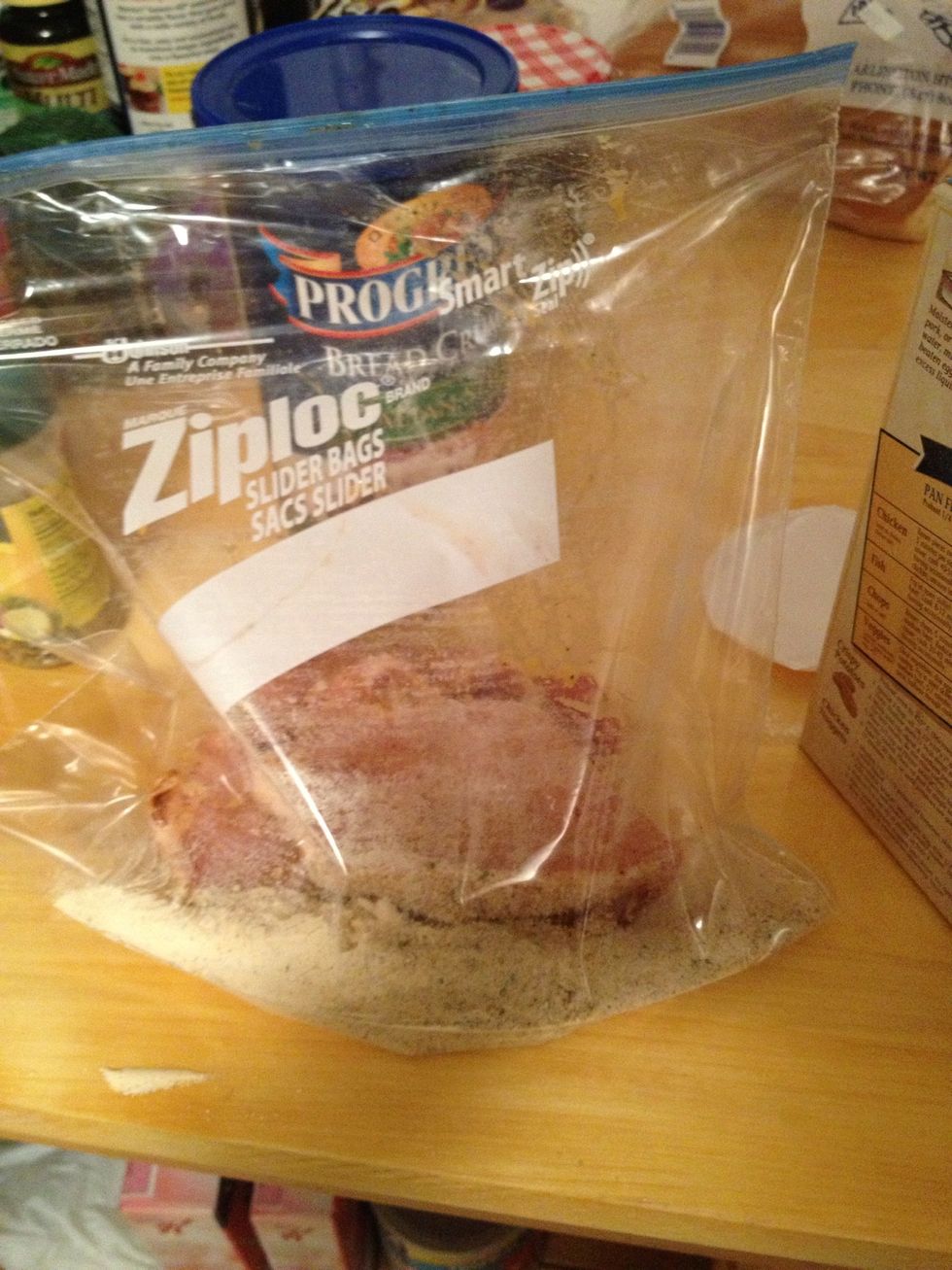 Mix the breadcrumbs and then transfer the pork chops to the breadcrumb bag. Shake the bag and make sure the meat gets well coated by the crumb mixture.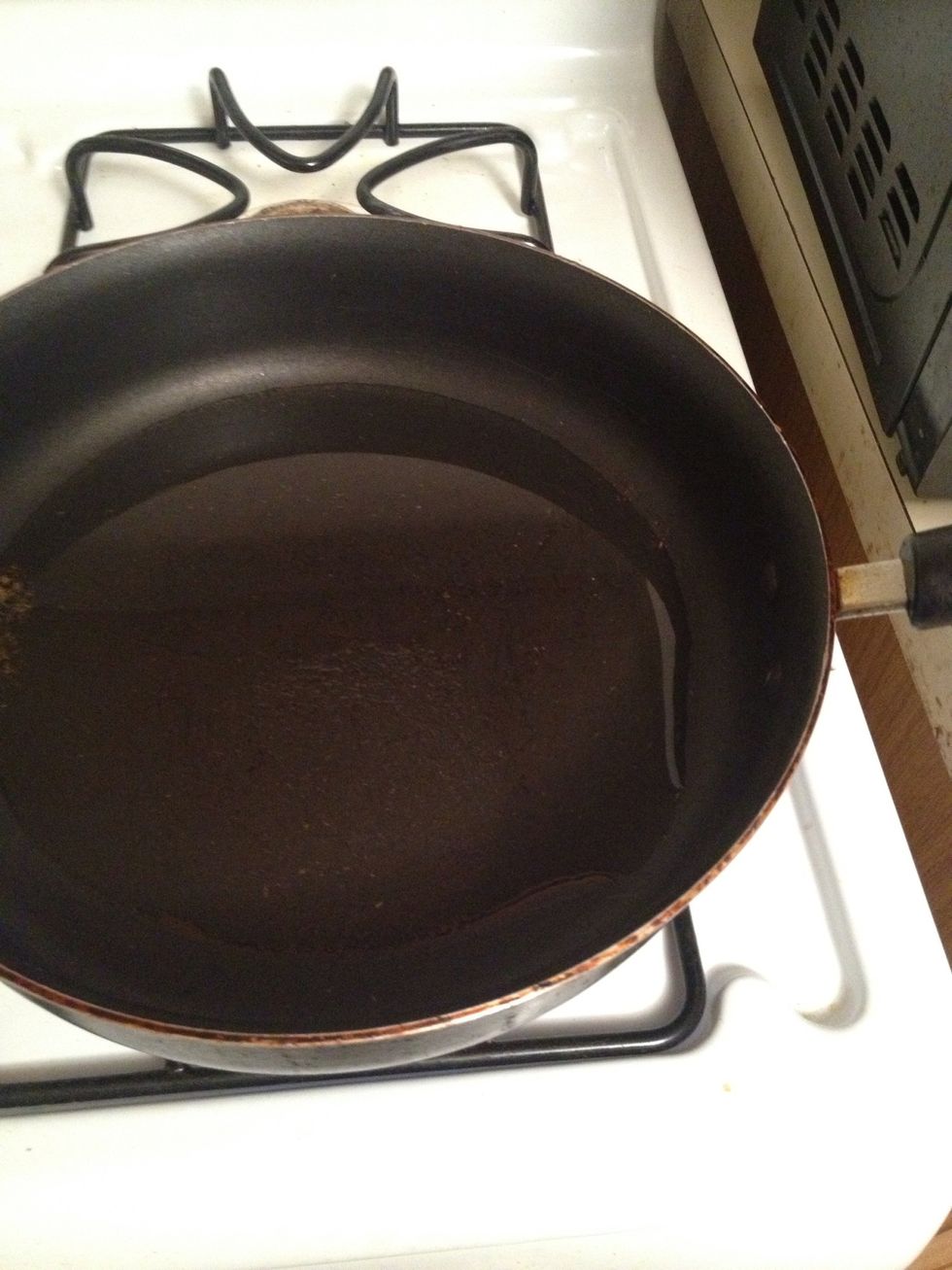 Add a decent amount of oil to the pan, and while you are getting the meat battered up, have this on a medium fire.
Add the chops to your pan and let them cook about 5 min. per side to. Make sure they are cooked all the way.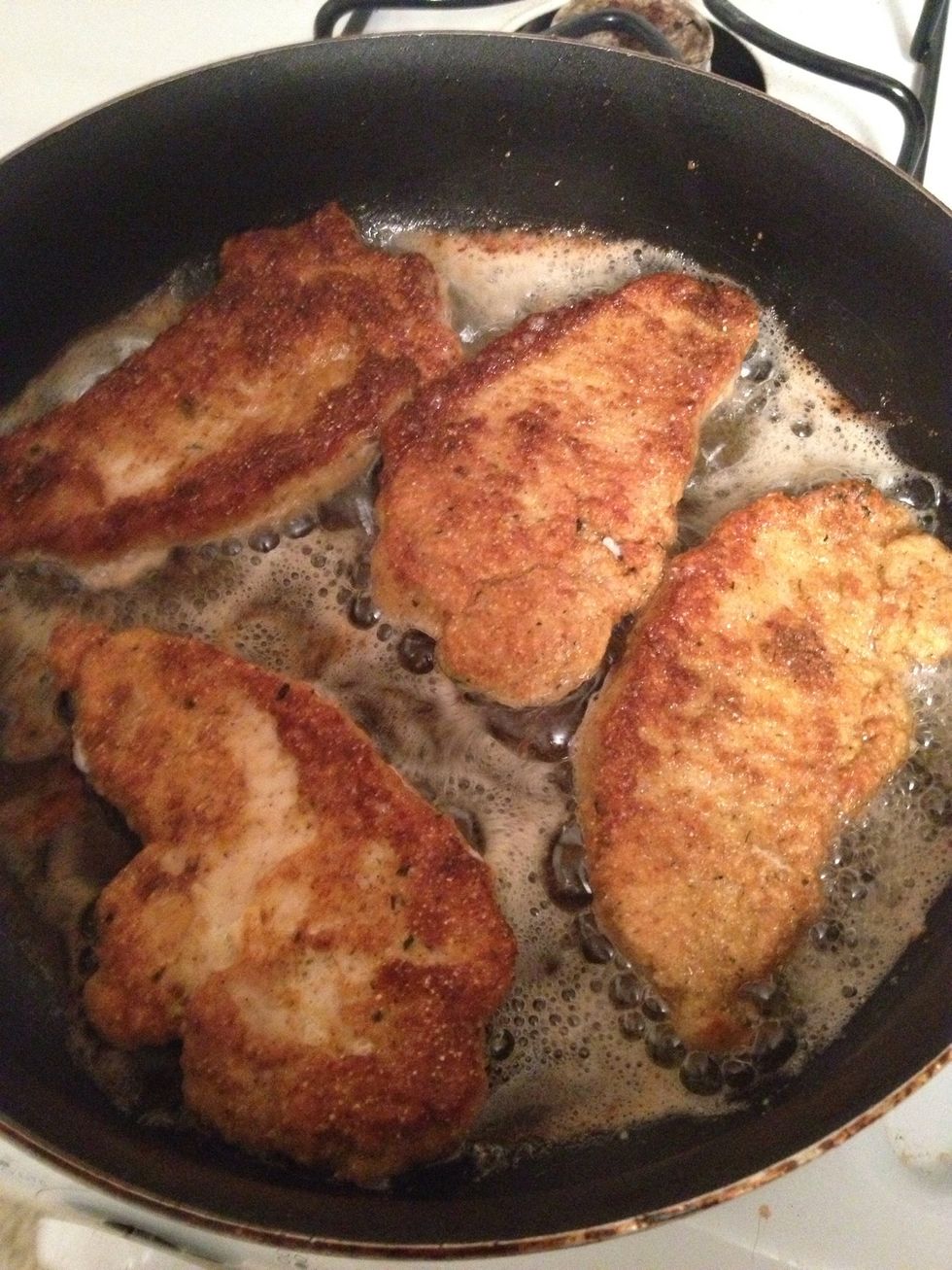 They should be browned pretty nicely on each side.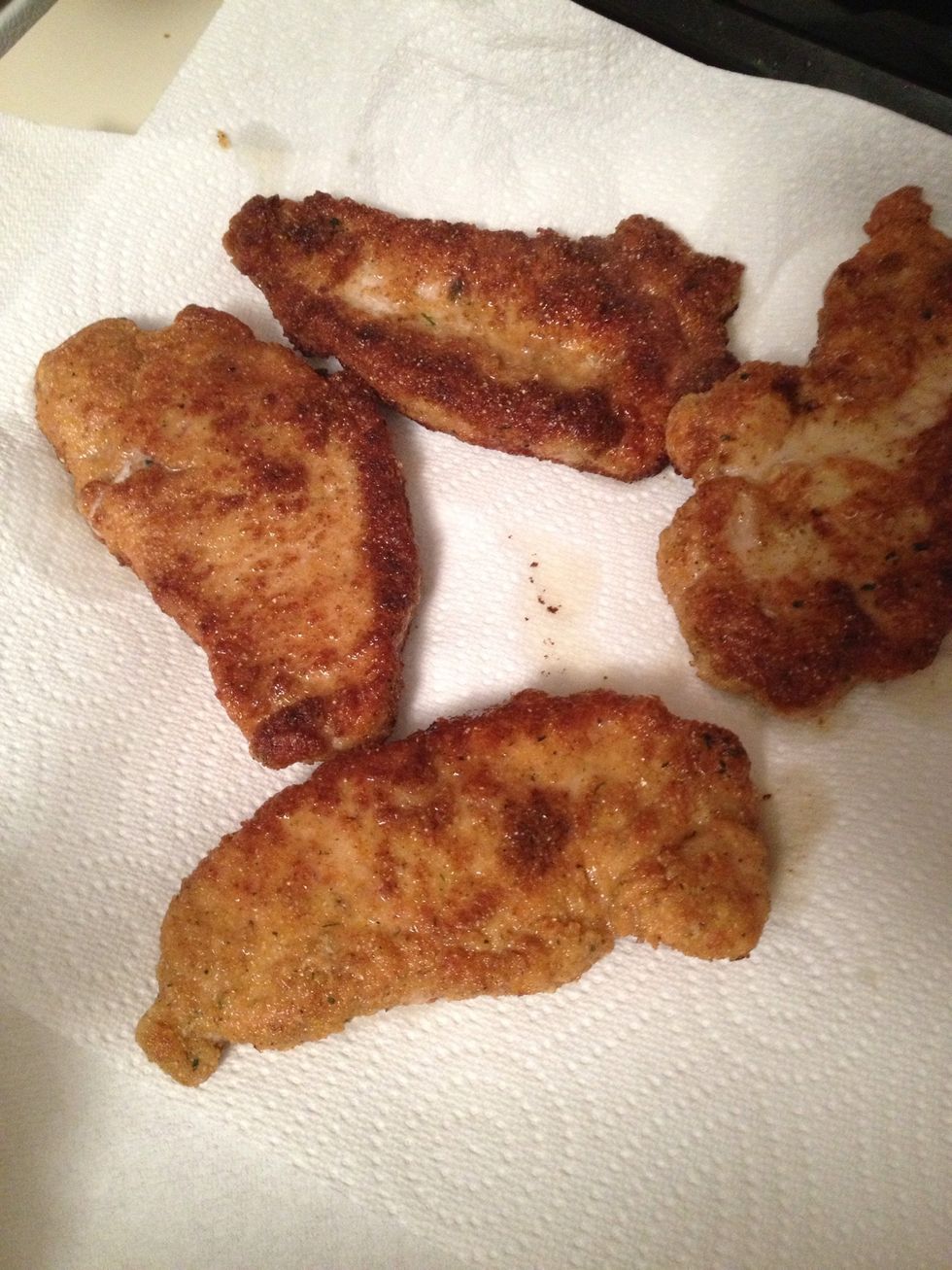 Lay the chops onto a plate covered with paper towel to get the residual oil off as much as you can.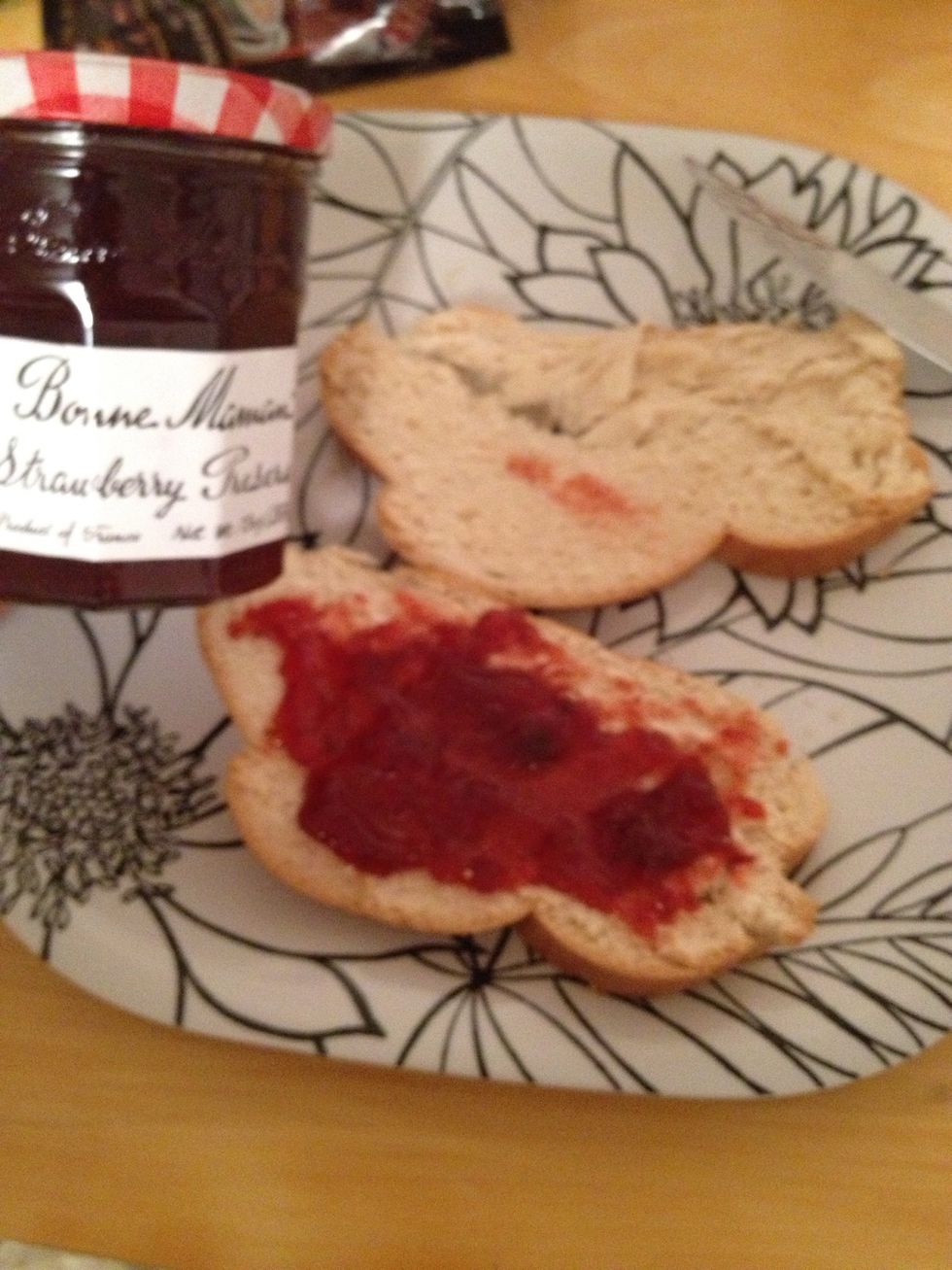 Cut two slices of challah and then spread on some strawberry jam.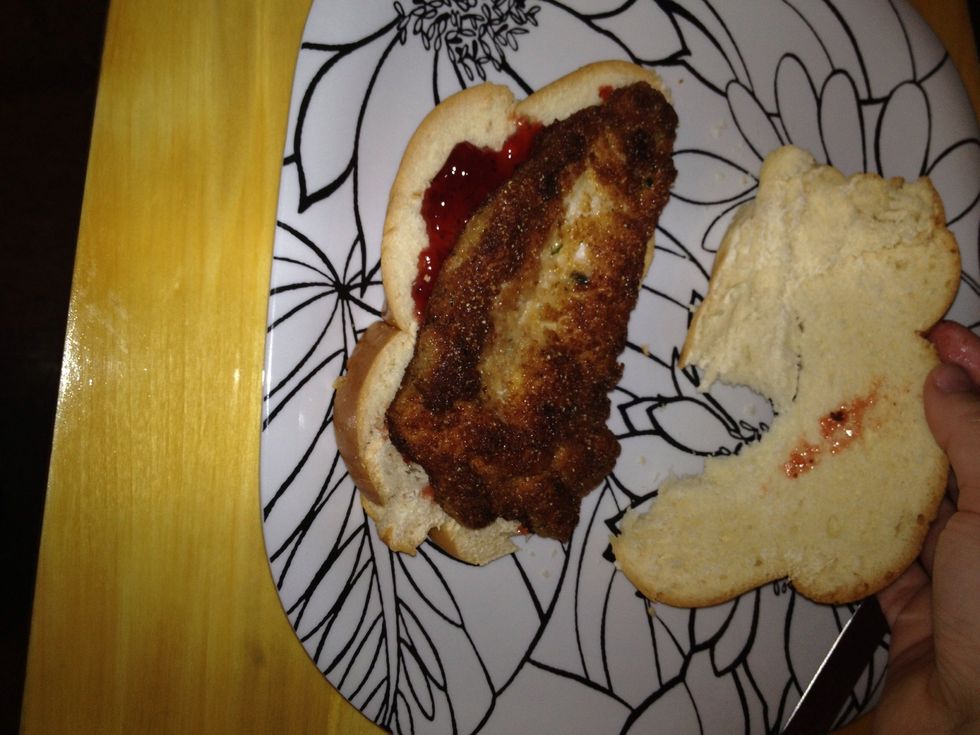 Add one pork chop onto the strawberry jam side of the sandwich.
Enjoy your late night snack!
2.0 Pork chops
Paprika
Chili powder
Garlic powder
Breadcrumbs
Canola oil
Strawberry jam
2.0 Slices of challah