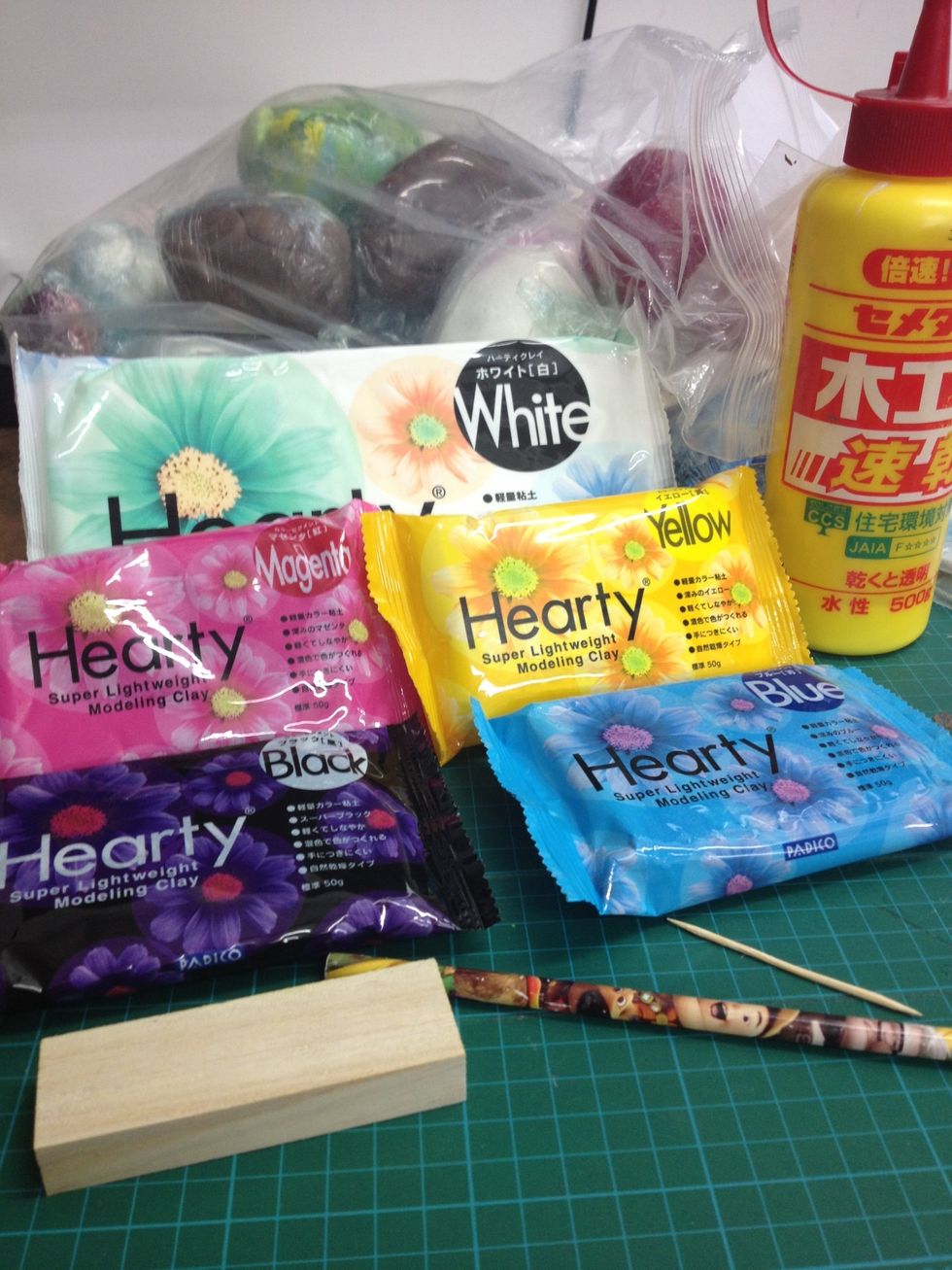 Get all the materials ready.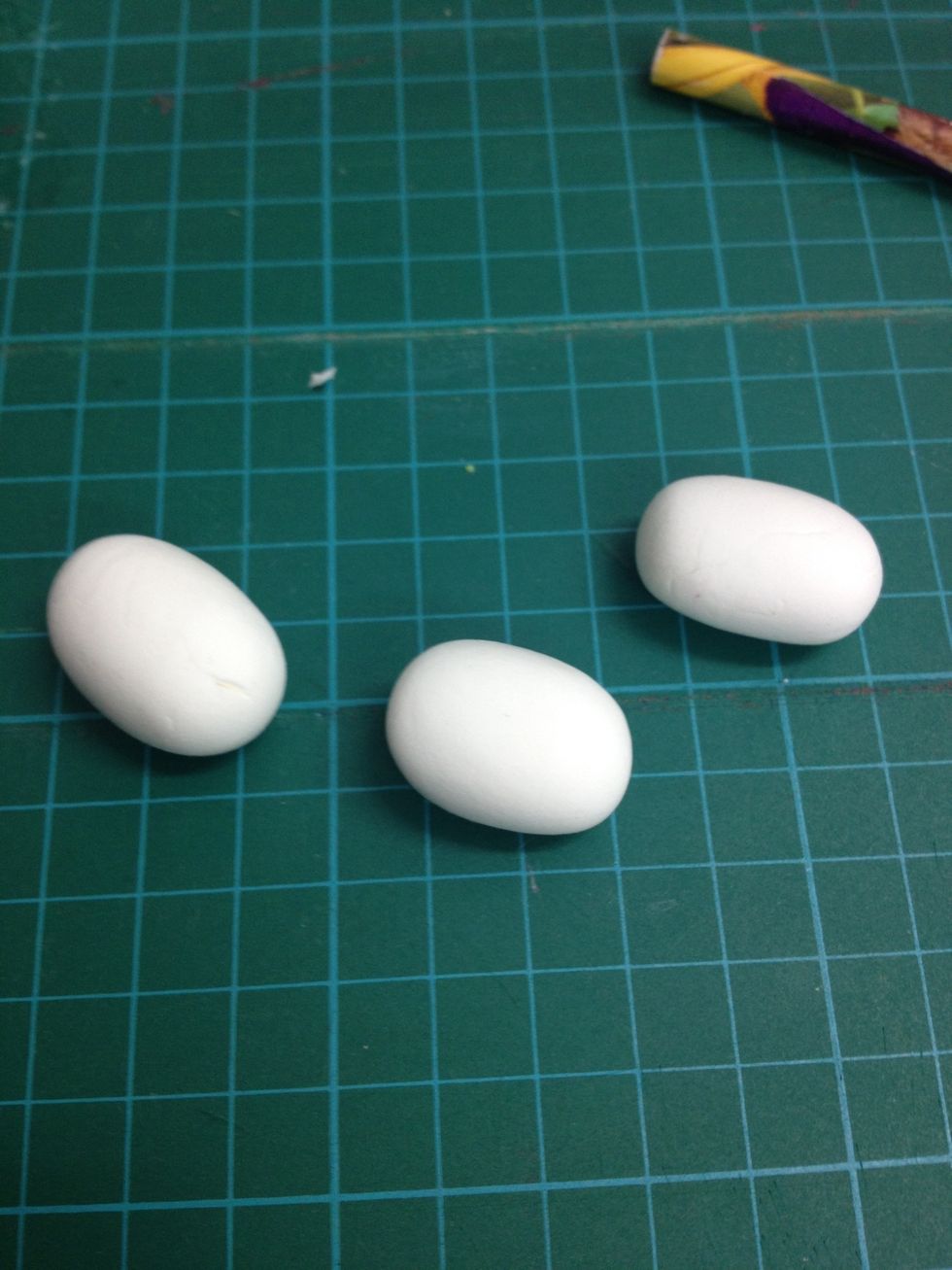 Take 3 pcs of white clay to make the rice bun.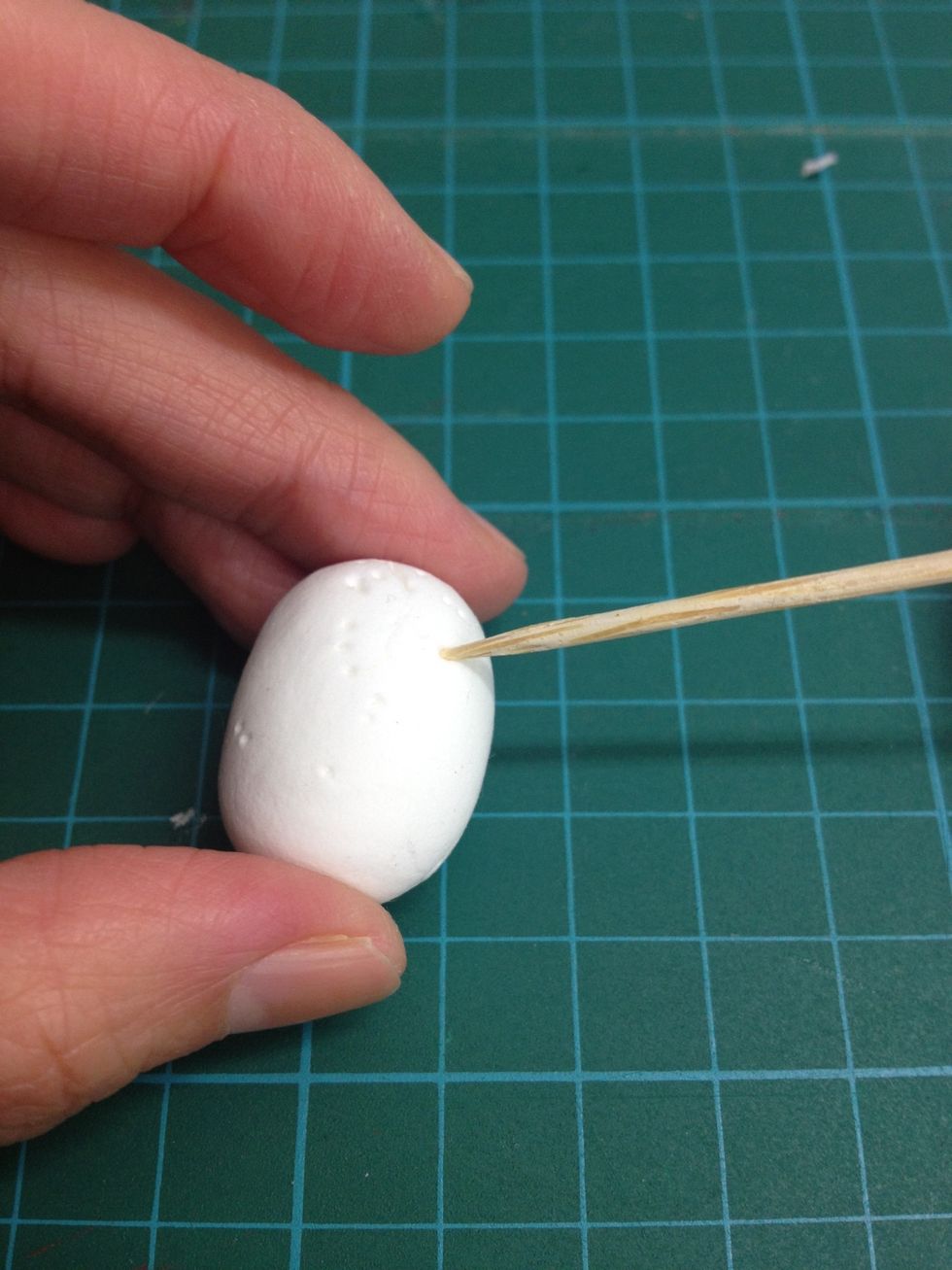 Pin some holes on to make it more alike rice.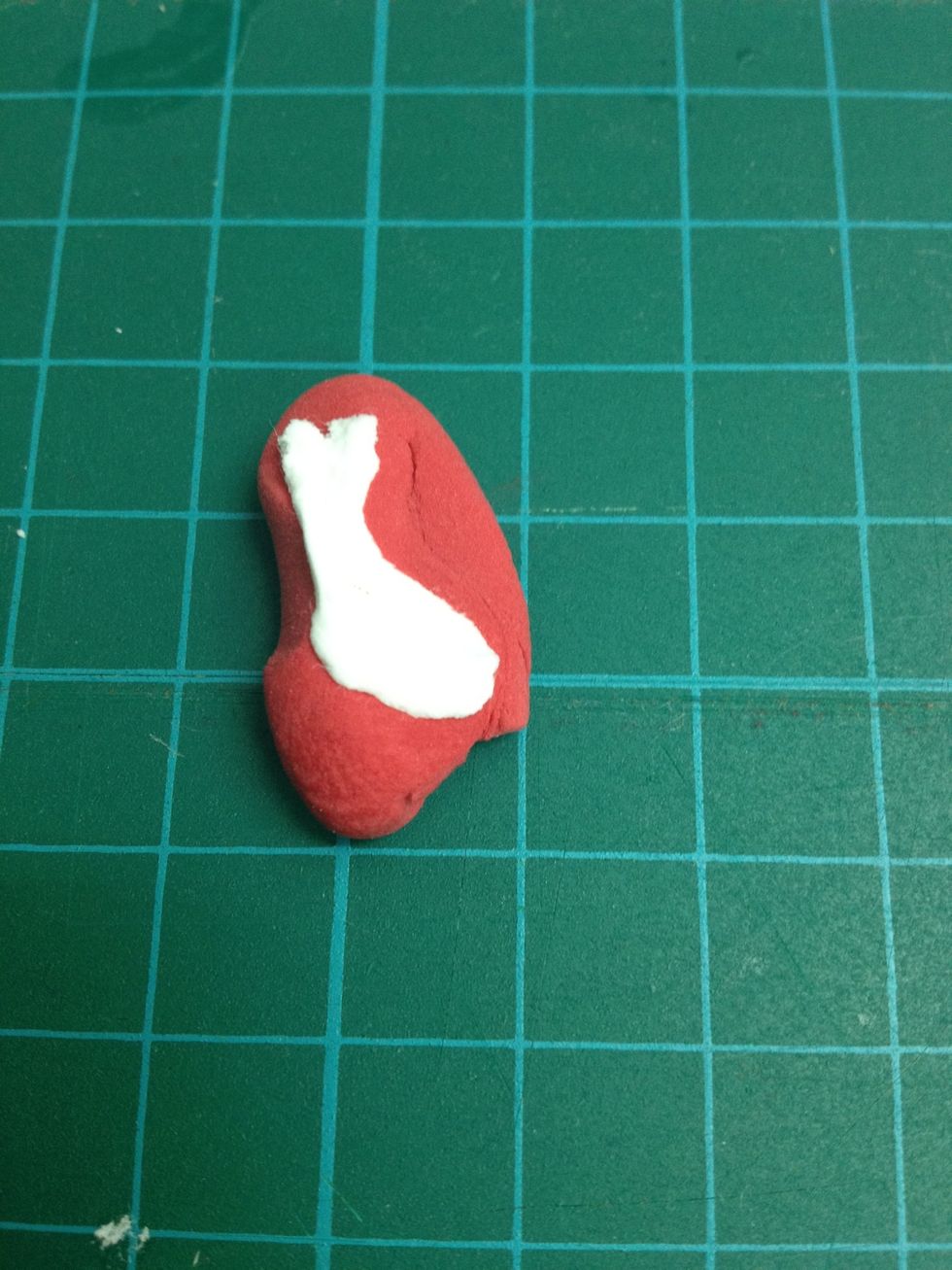 Spread on some white clay on the red.
Don't mix well. Just spread.
Roll it long like a tongue shape.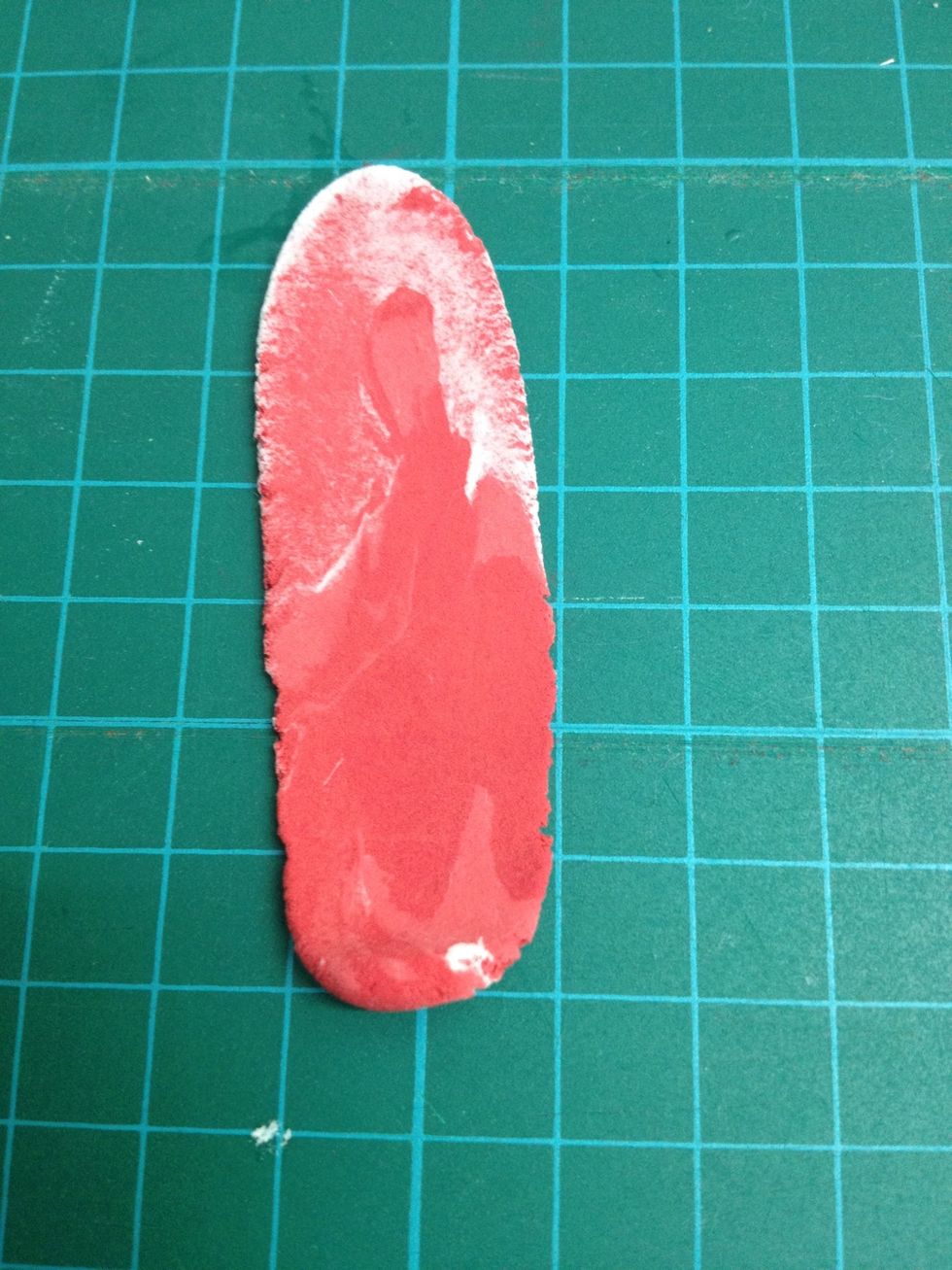 The raw beef is finished.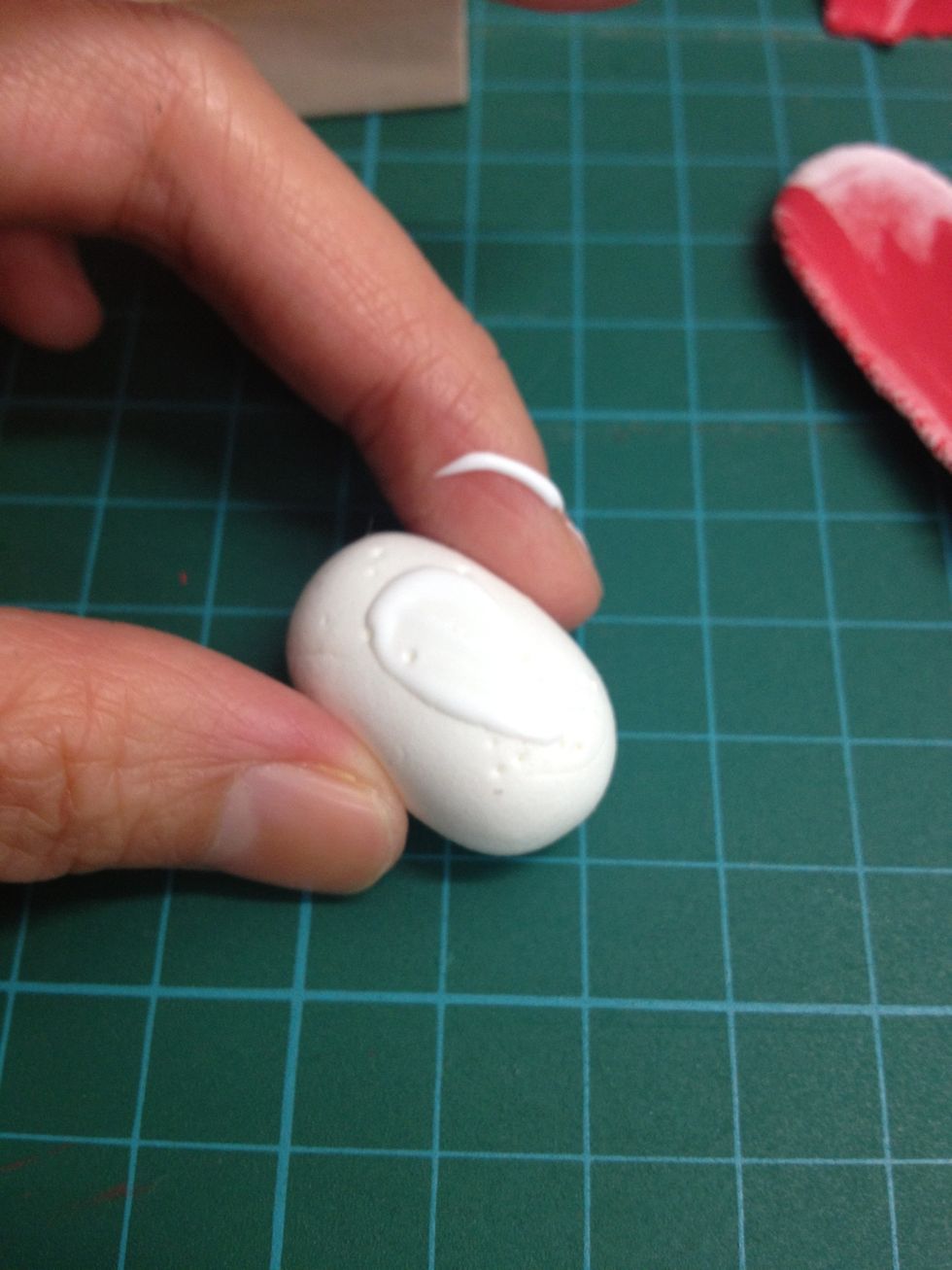 Put on some glue.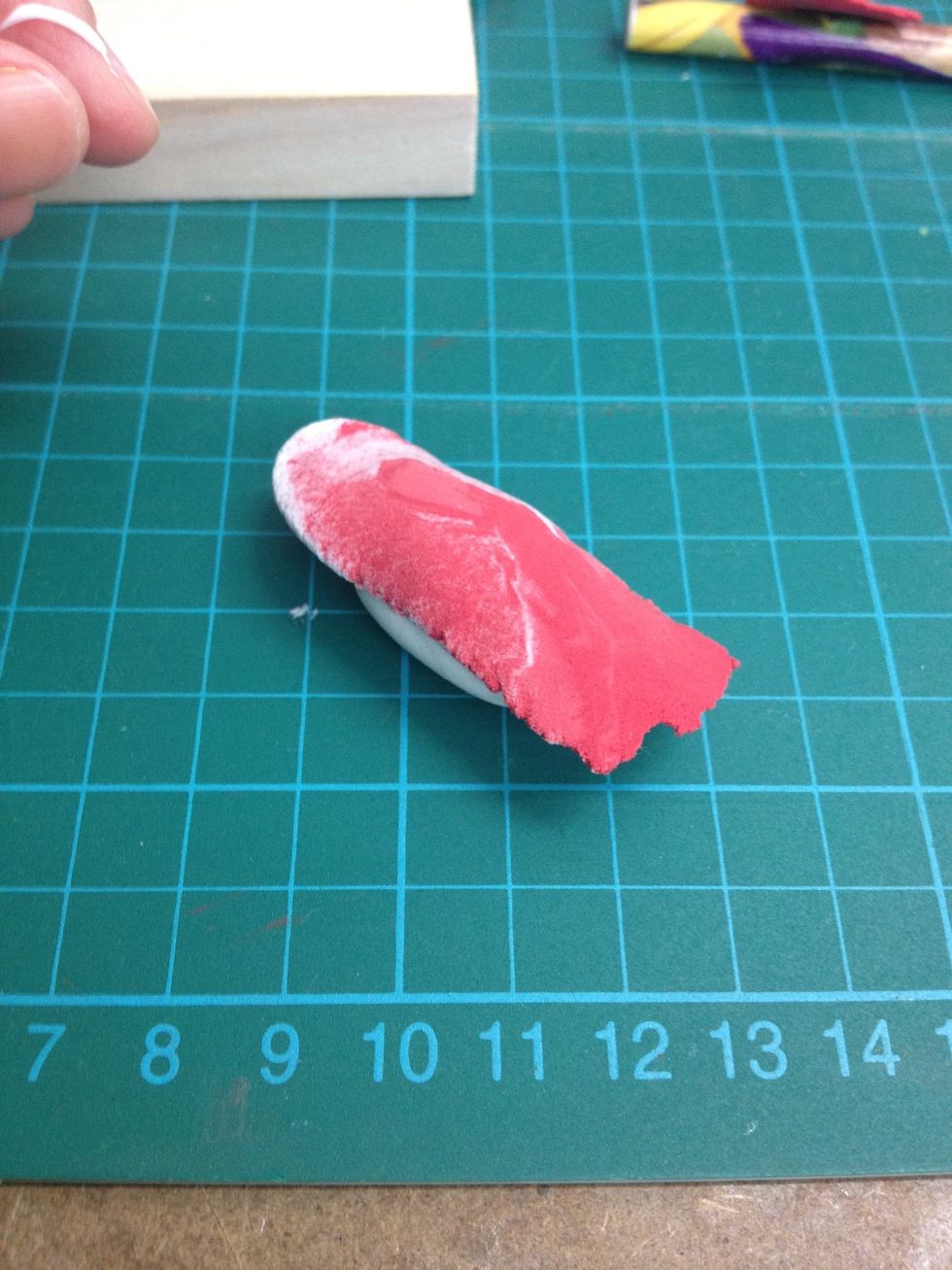 Glue the beef on.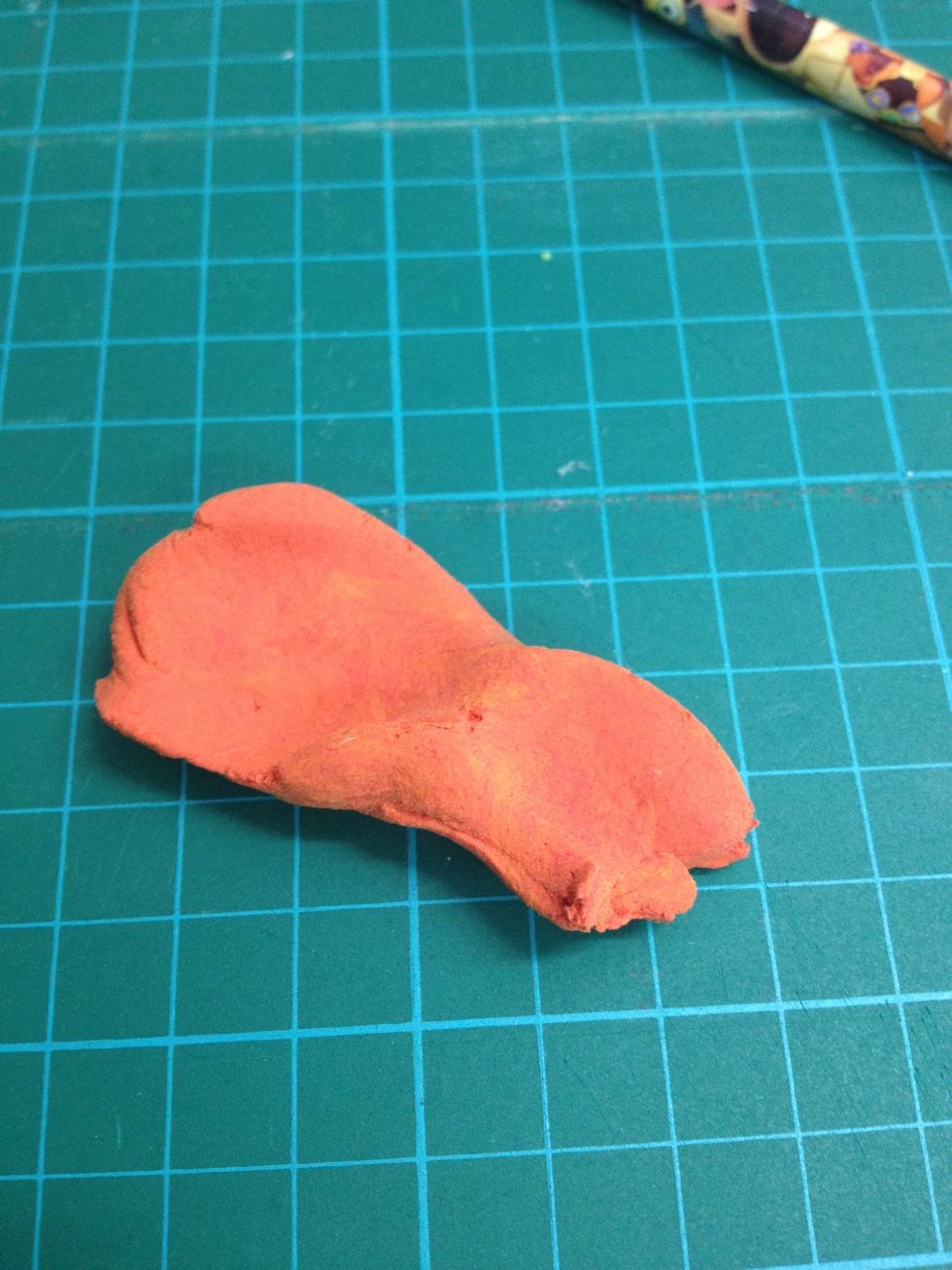 Make some orange clay.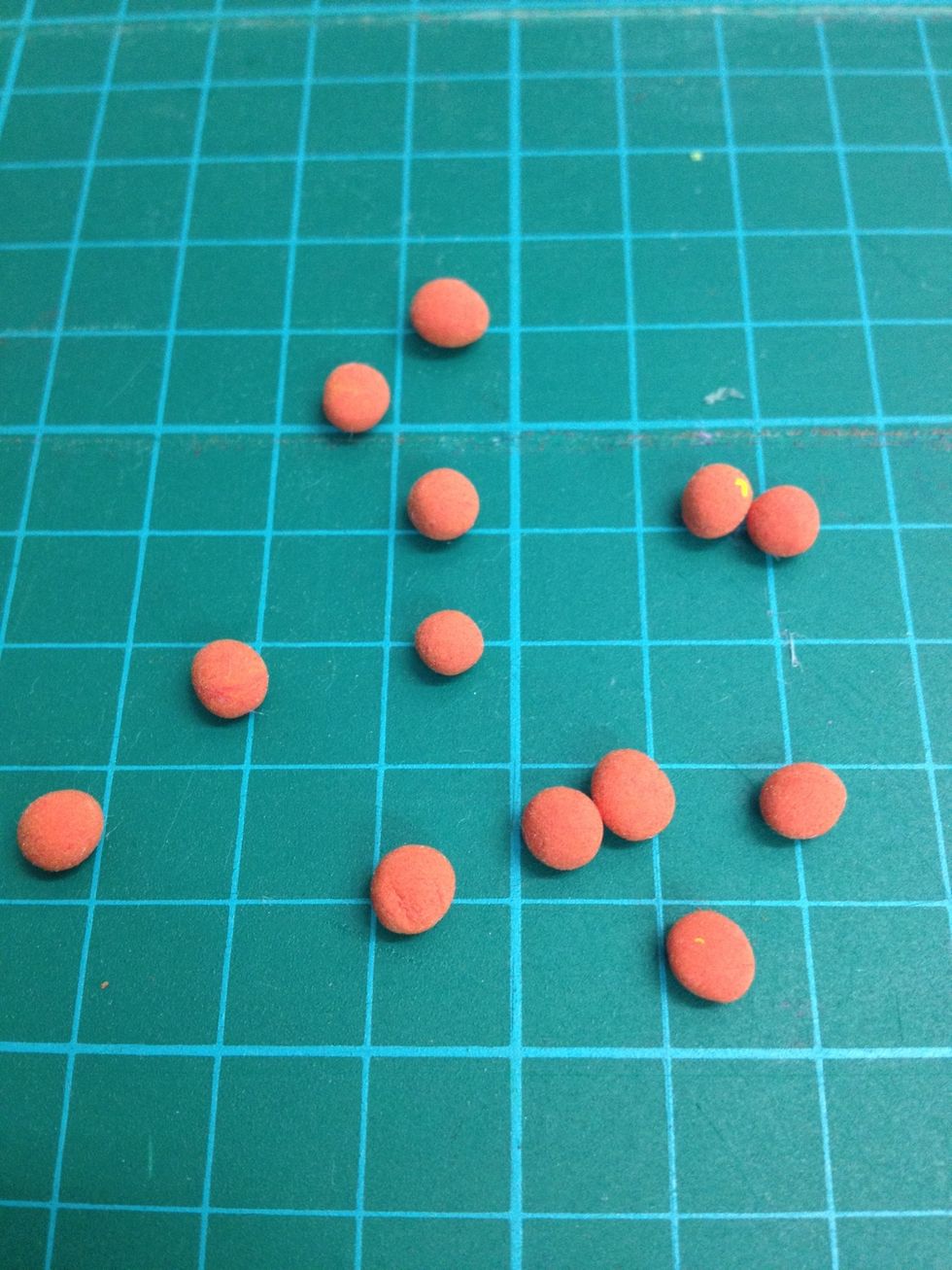 Make some tiny orange balls.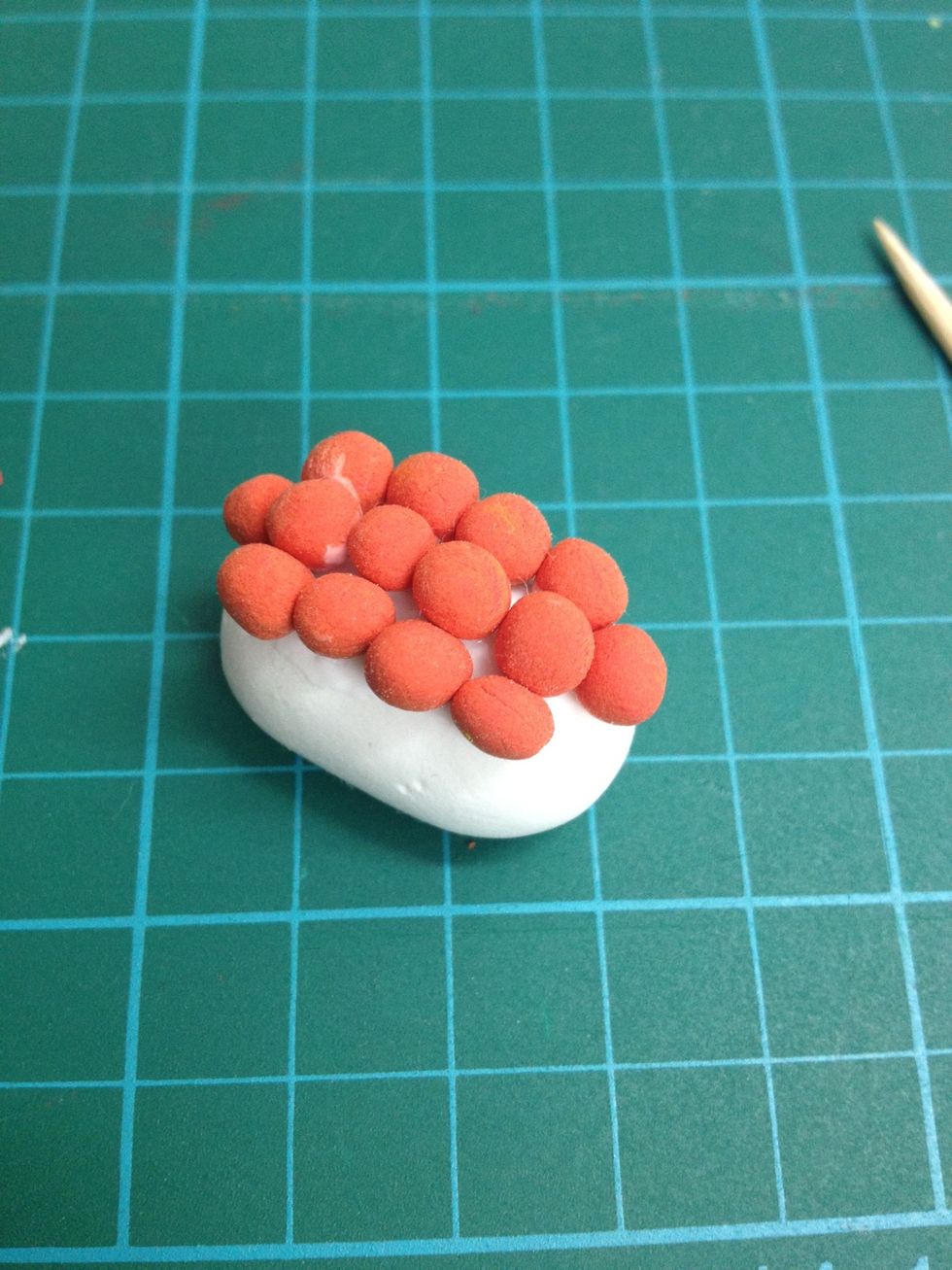 Glue on to make it become a salmon roe sushi.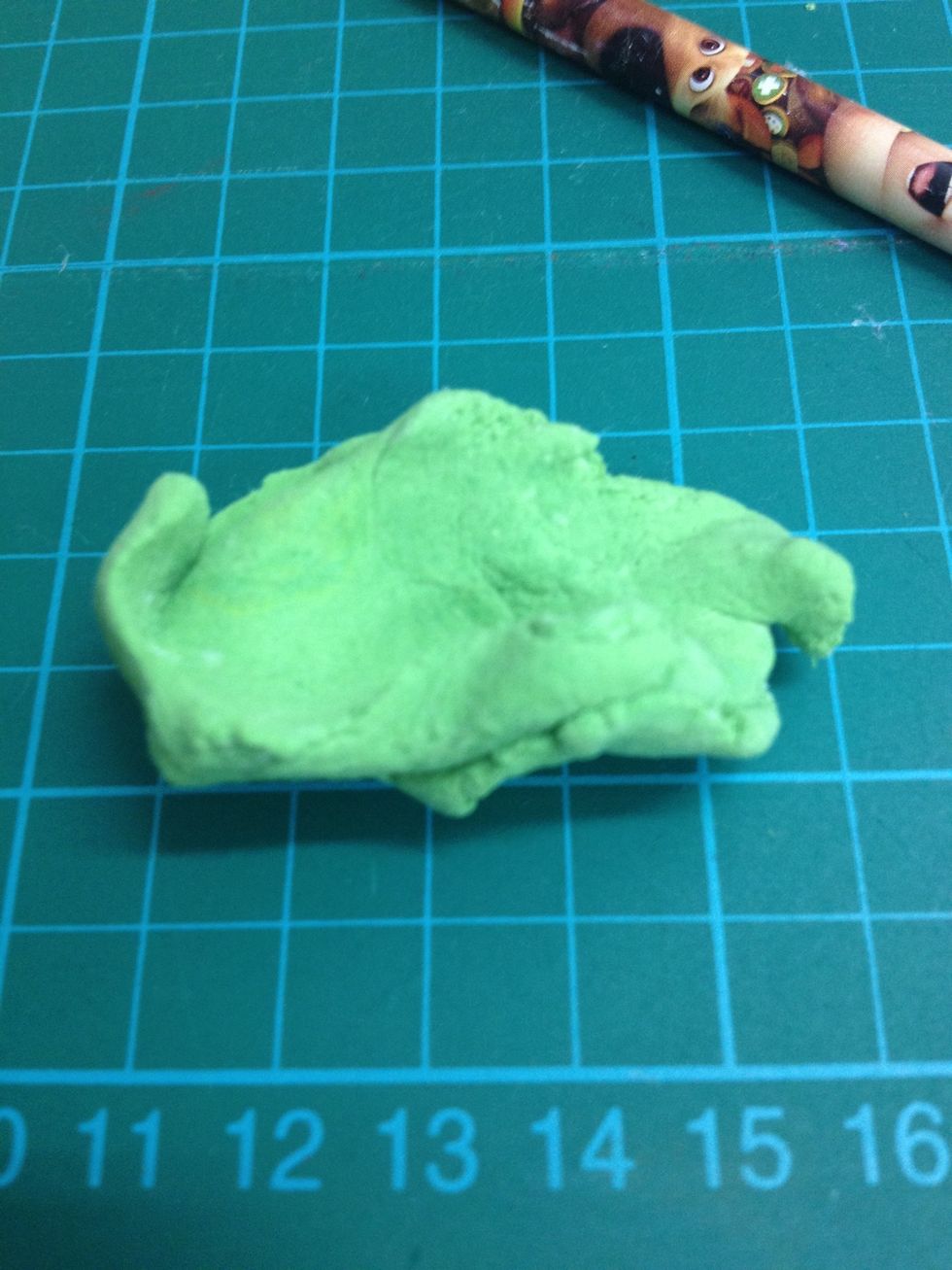 Make some green clay.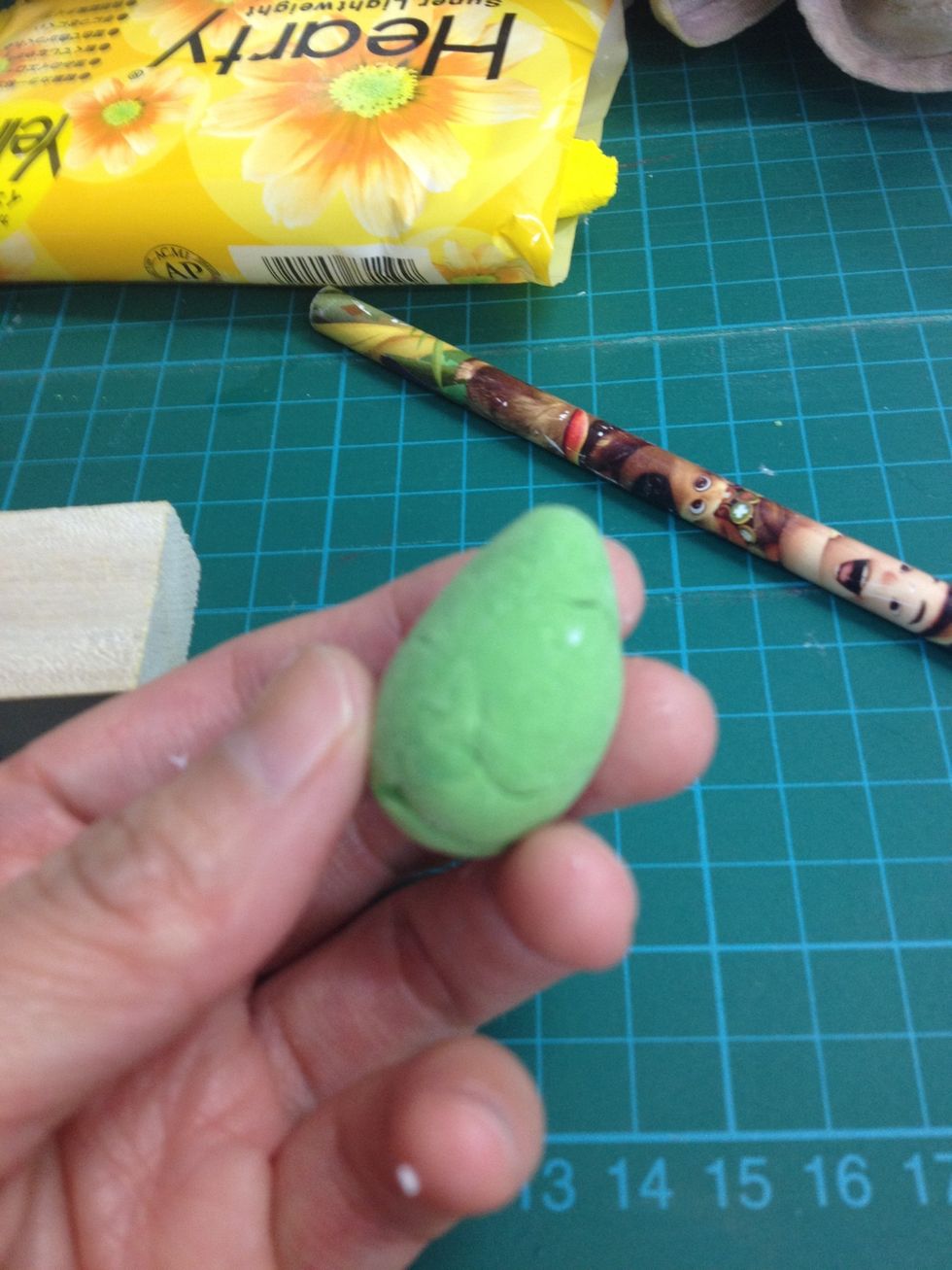 Make it into water drop shape.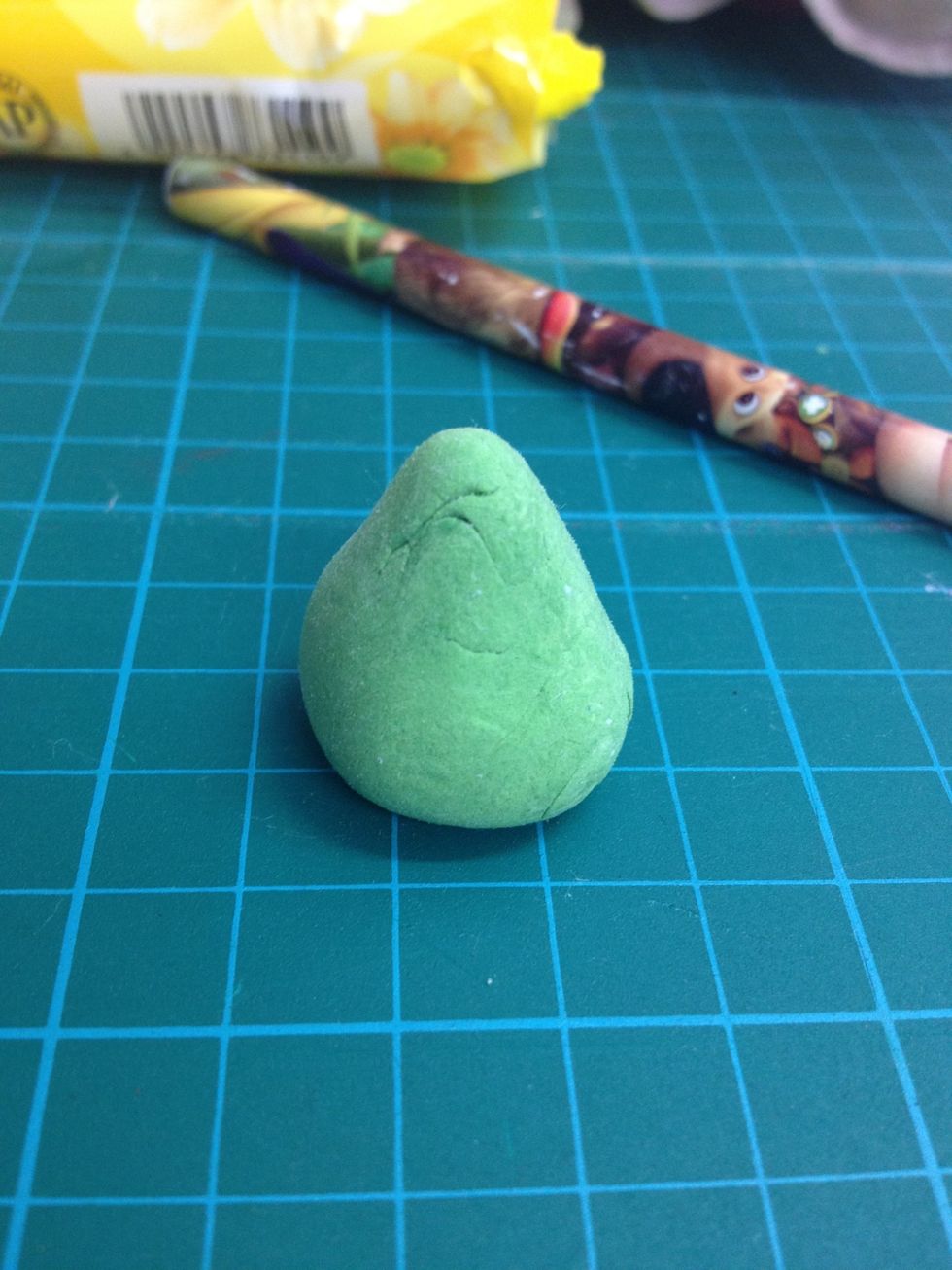 Stand on the table to make the bottom flat.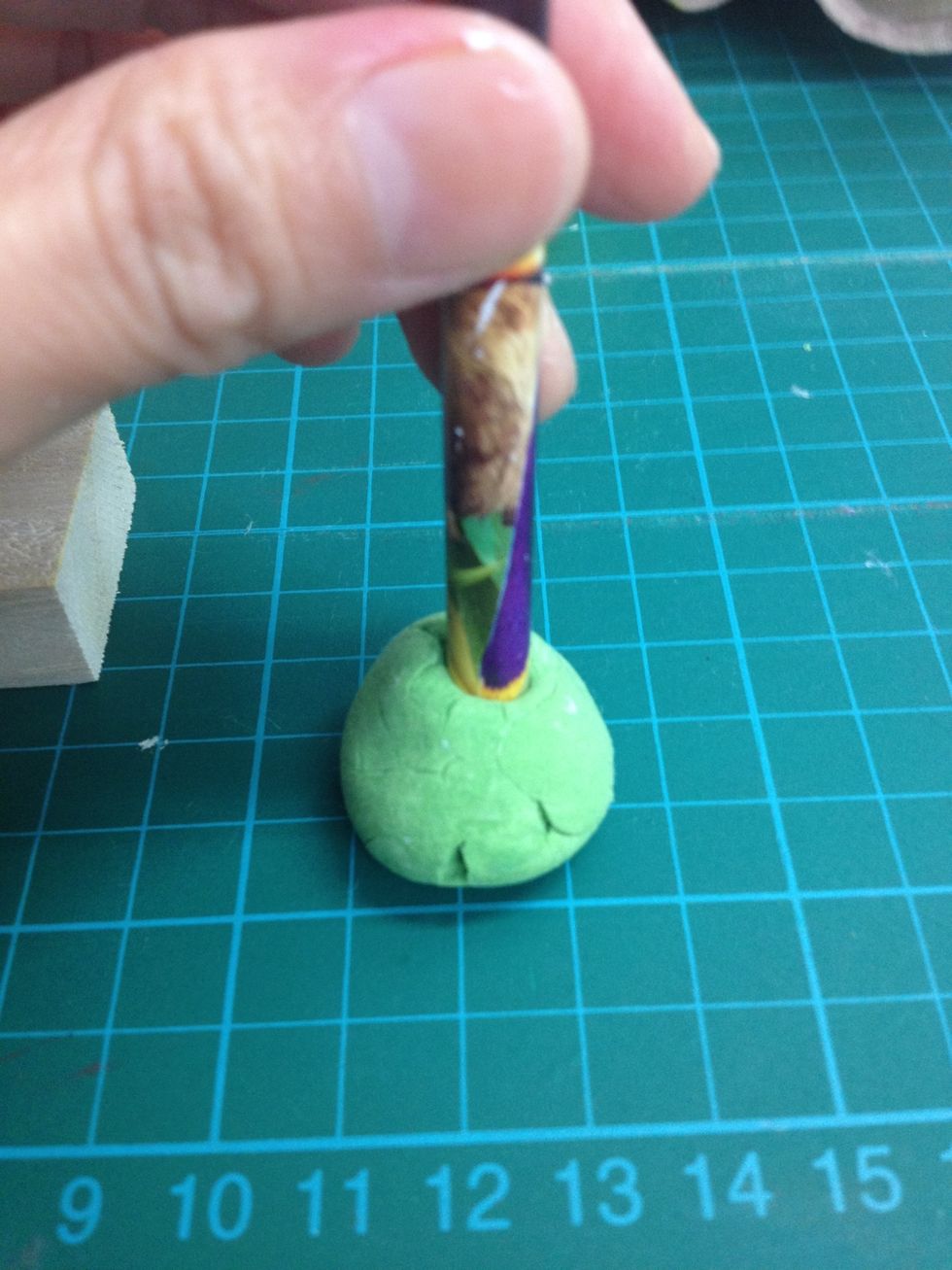 Dig a hole with a pencil.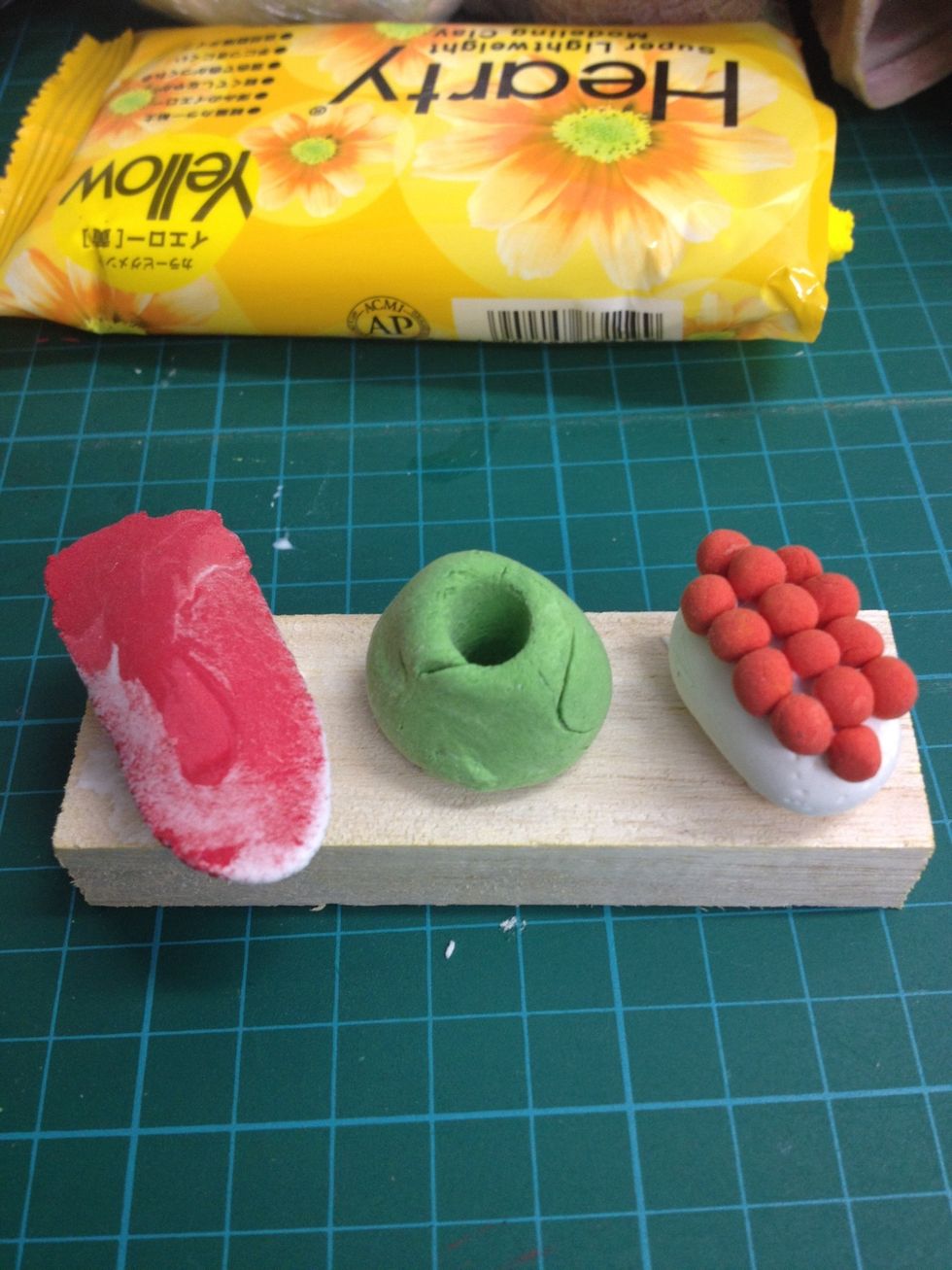 Glue on the sushi and the wasabi on the position you like.
A sushi pencil stand is finished!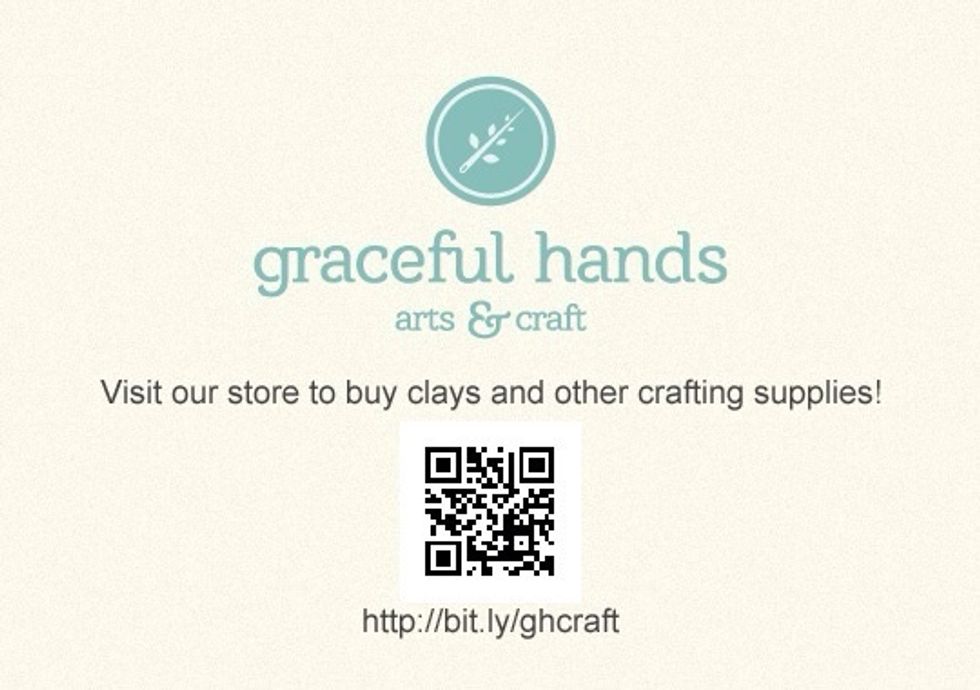 Thanks for watching!
20.0g Hearty clay
1.0 Wood piece
1.0 Round pencil
1.0 Toothpick