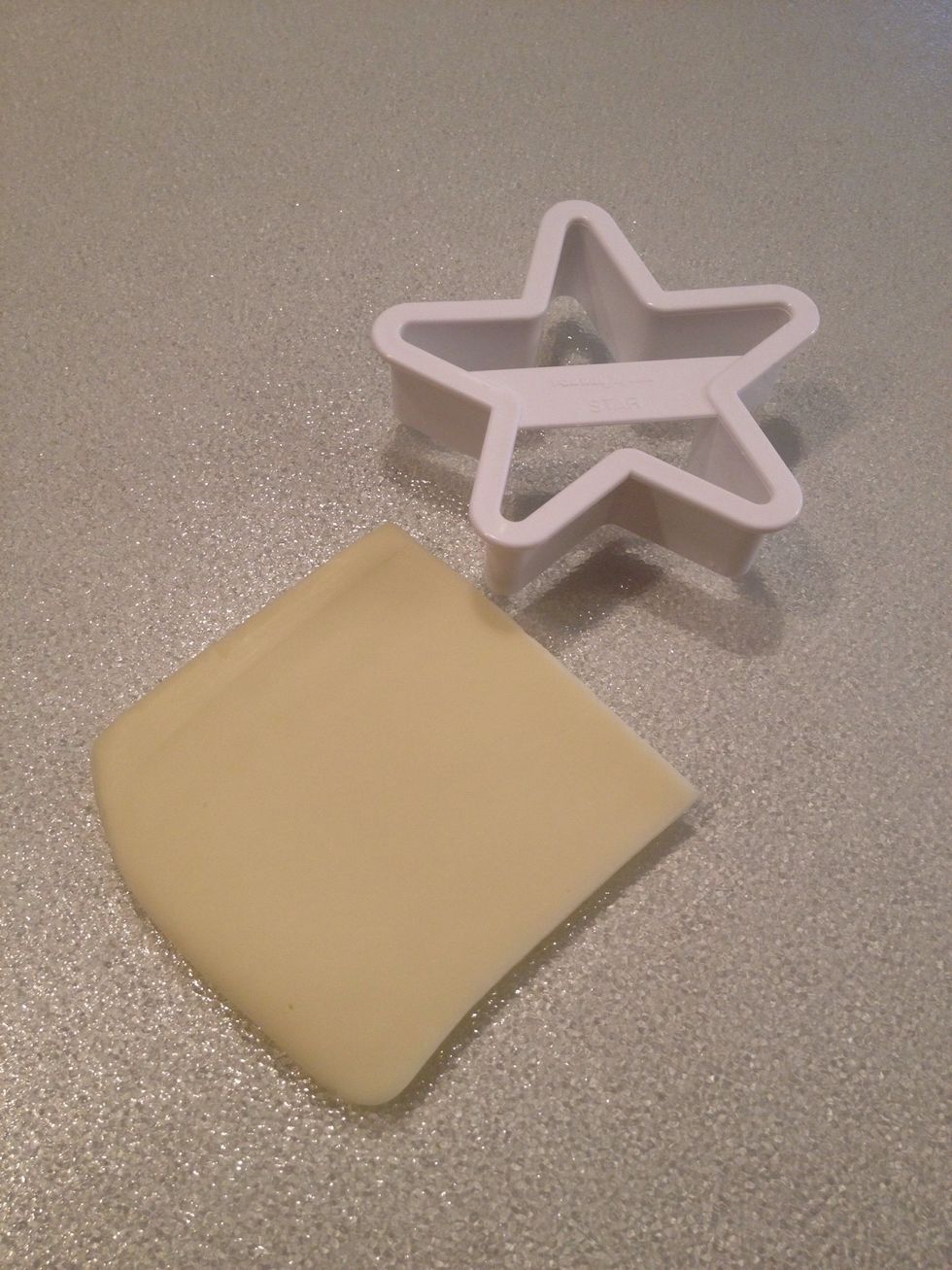 Get your slice of cheese and star shaped cookie cutter.
Use the cookie cutter to slice your cheese. Set aside.
Place a few blackberries in the center of a round plate.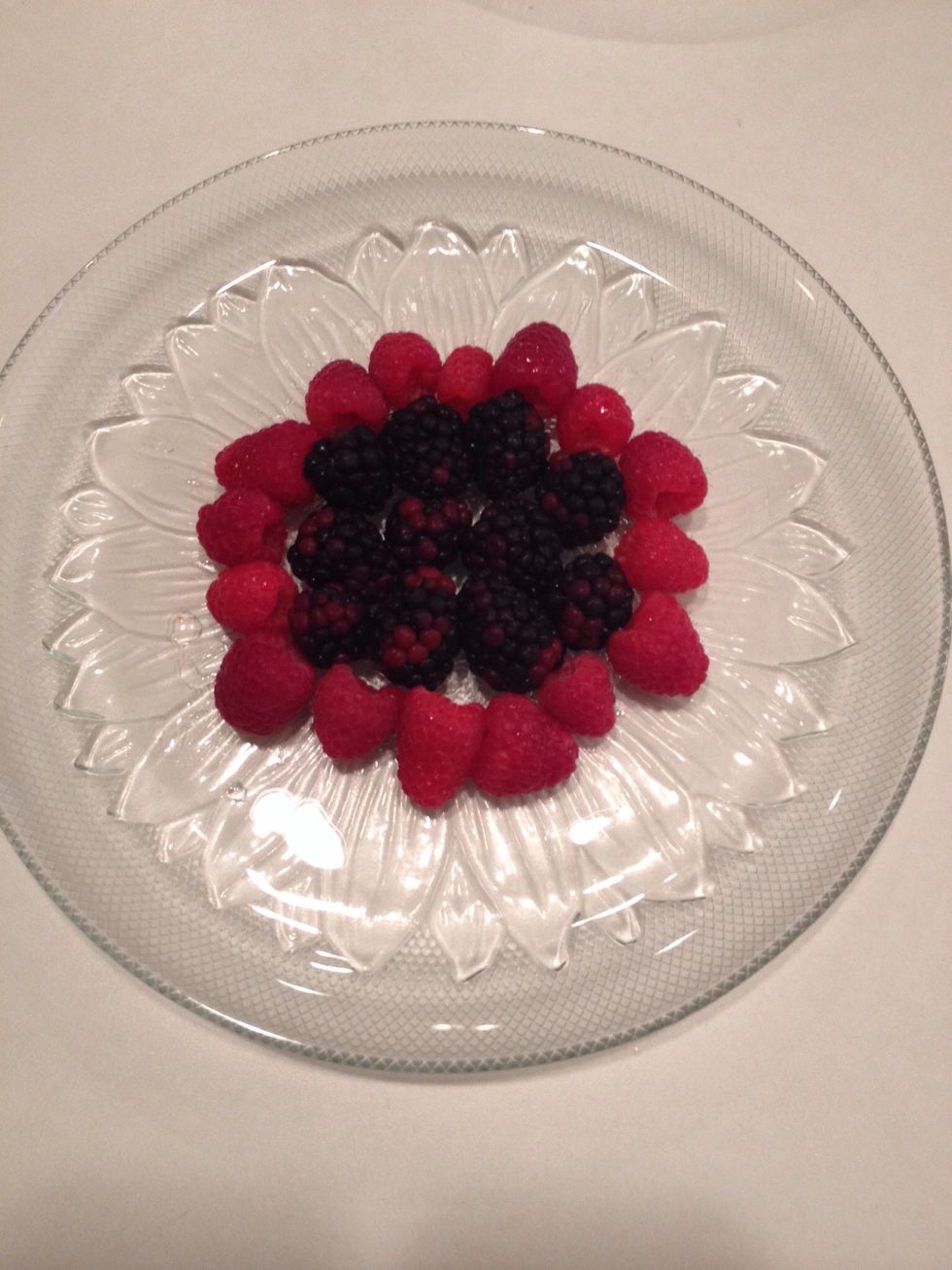 Surround the blackberries with a layer of raspberries.
Surround the raspberries with a layer of sliced mozzarella sticks.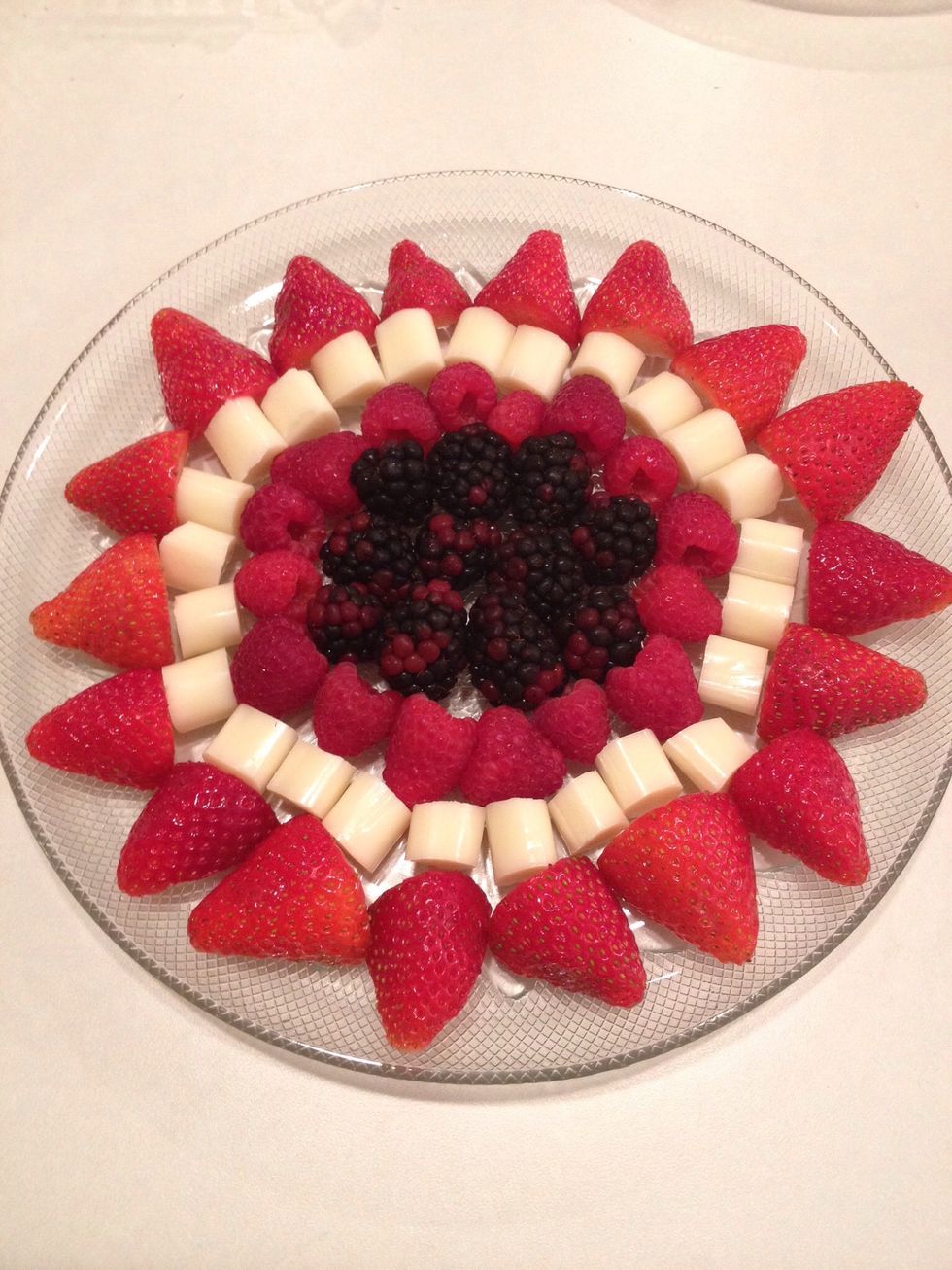 Surround the mozzarella cheese with a layer of sliced strawberries.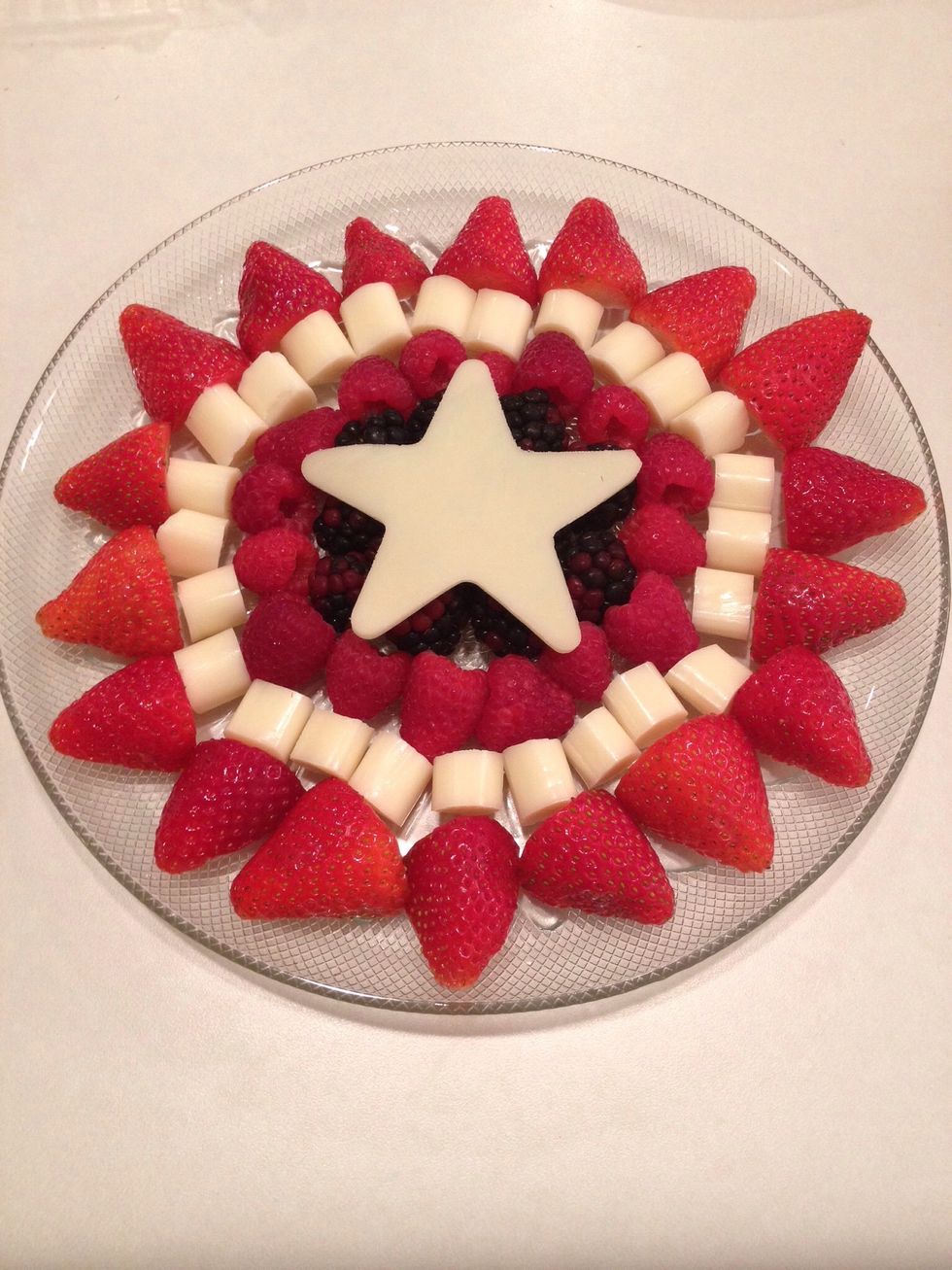 Place the mozzarella star on top of the blackberries. Serve and enjoy!
Sliced strawberries
Raspberries
Blackberries (or blueberries)
Mozzarella cheese sticks, sliced
1.0 Slice mozzarella cheese
Star shaped cookie cutter