How to make a superbowl flower arrangement
Make a Superbowl Flower Arrangement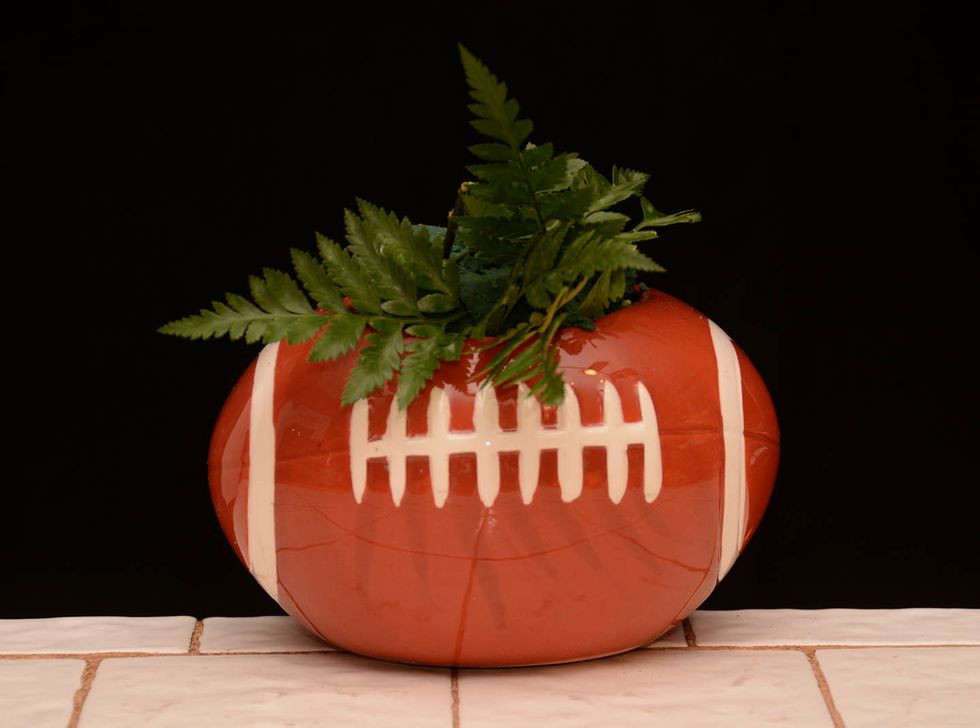 Start with a novelty football container. Add some floral foam. Place a few pieces of Baker Fern as shown.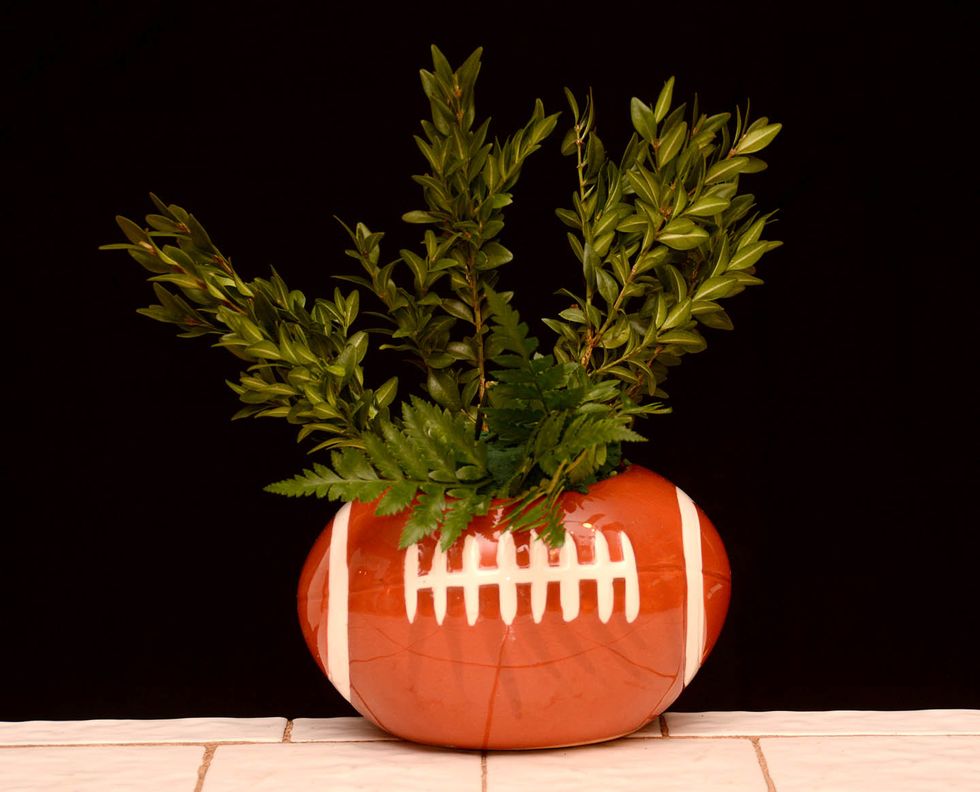 Adding a few pieces of a second foliage creates height and visual interest. In this case we used Boxwood. Alternatively we could use Eucalyptus, Salal, or Huckleberry.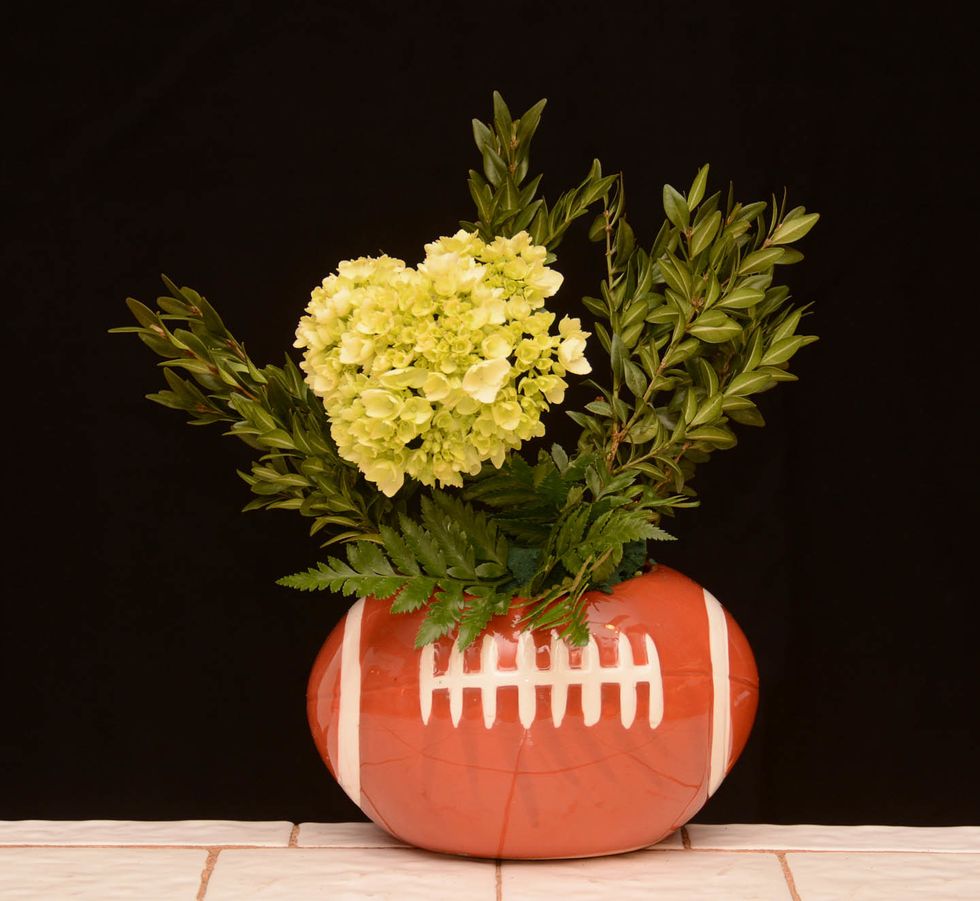 Now that our base has some foliage covering it, let's start to add some flowers. Green Hydrangea fills space very quickly.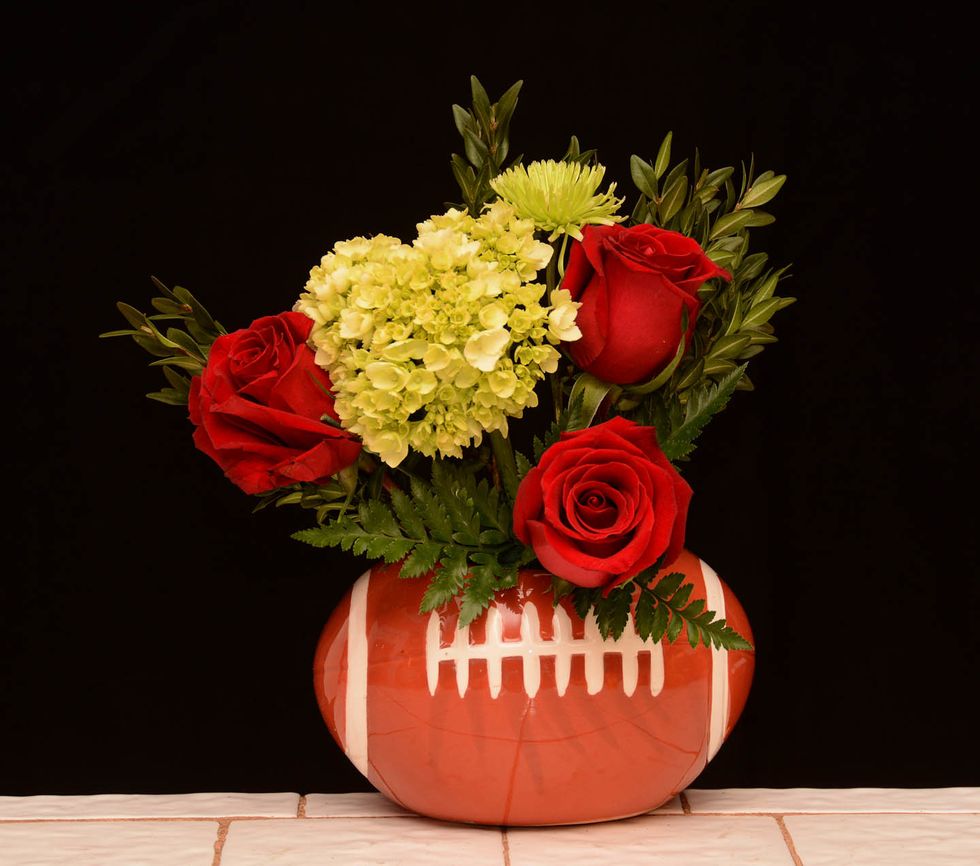 Surround the Hydrangea with three Roses. Add a single green Athos Pom.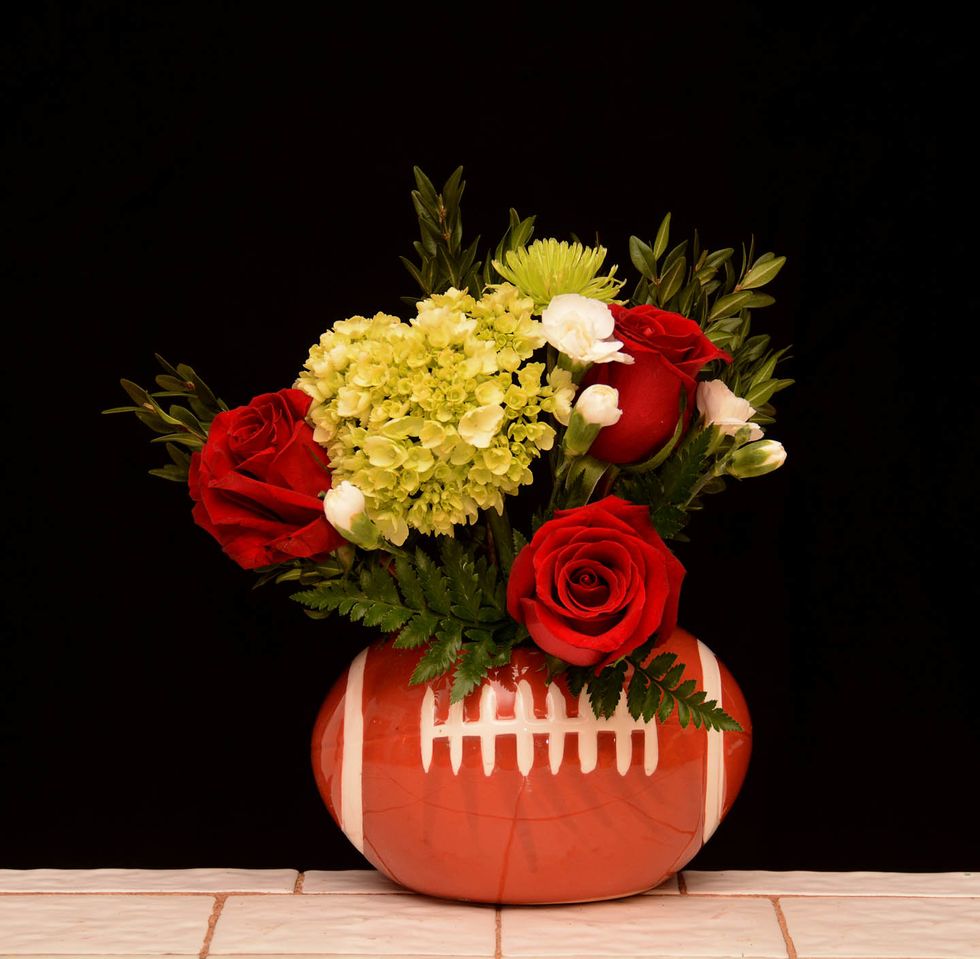 Remove some of the laterals from a stem of white miniature carnations. Place as shown.
Remove some laterals from some yellow Daisy Poms and place them as shown.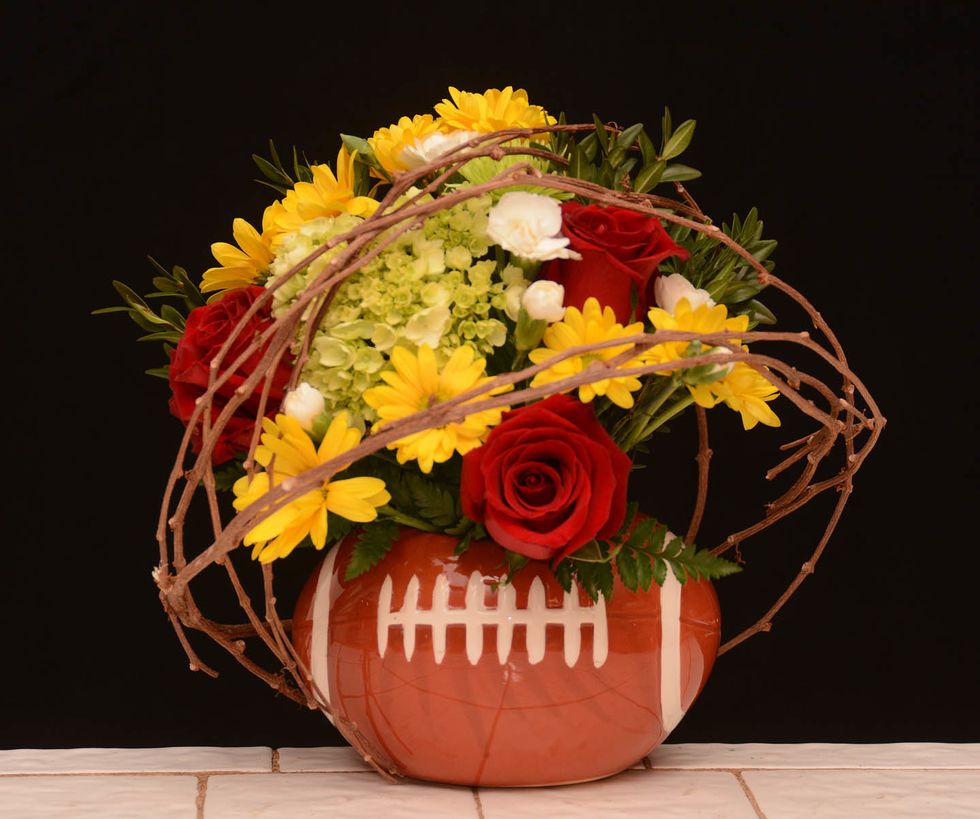 Add vines or other flexible branches. Tie these together with a little florist wire and picked the ends into the foam. Alternatively cold florist glue can be used to help provide stability.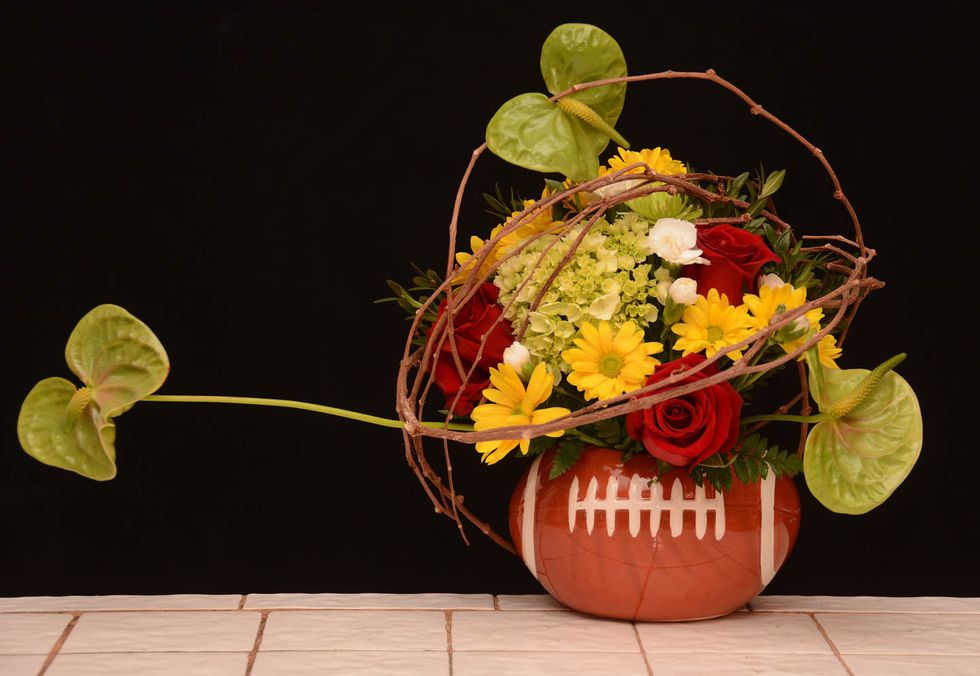 Extend the size of the design with three Anthurium.
1/3 Floral Foam
3.0 stems baker fern, & boxwood
1.0 Hydrangea
3.0 Roses
1.0 stem of Mini Carnations
2.0 stem Poms-Yellow & Green Athos
3.0 pieces of vine
3.0 Green Anthurium
#23 or #24 Florist Wire, Cold Glue
Rittners Floral School
More resources-Rittners Floral School, one of the finest floral schools in N.America\nwww.facebook.com/floralschool\nEMAIL:\nsteve@floralschool.com