How to make a super slaw (great on a burger or side-dish)
Make a Super Slaw (Great on a Burger or Side-Dish)
92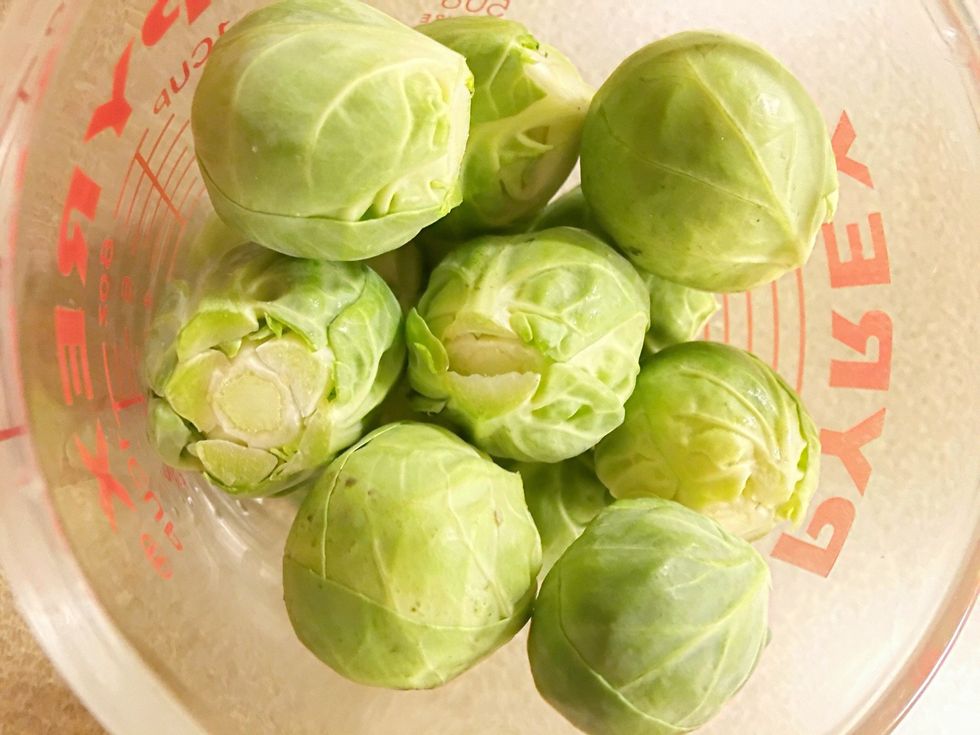 Cut the base and remove the outer layer of 8 oz of Brussels sprouts.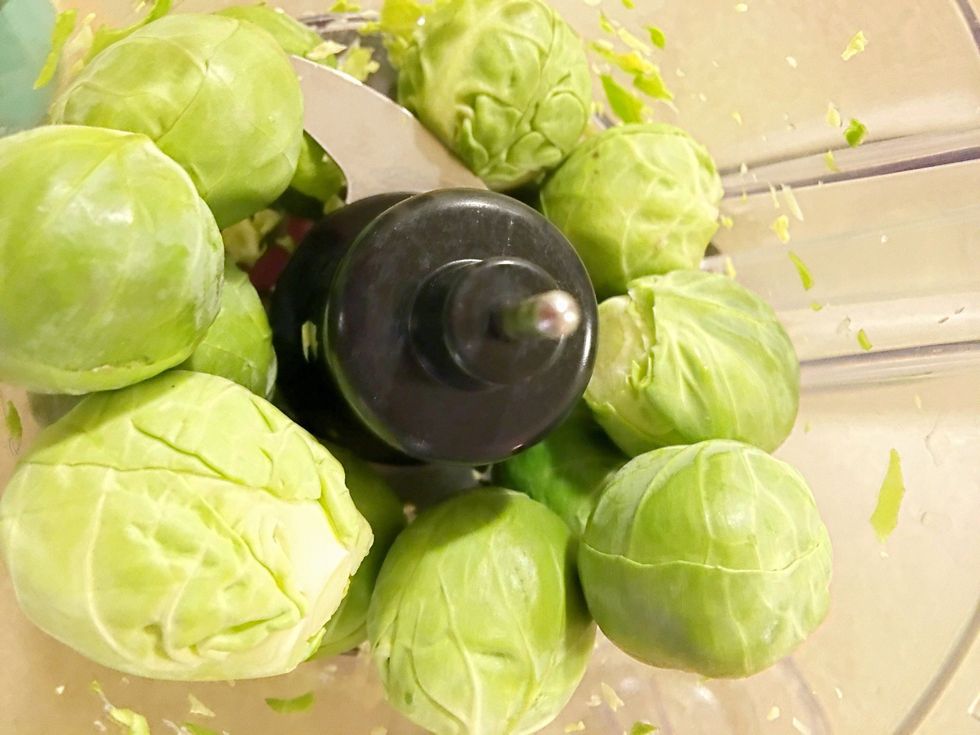 Put them into the food processor for desired consistency. You can grate or chop if you prefer.
Put the sprouts into a large mixing bowl.
Add 1 Granny Smith apple to the food processor. Or chop/grate (personal preference).
Add the chopped apple to a separate mixing bowl. Pour 2 tbsp white wine vinegar and stir.
Grate/chop/process 1/4 head of purple cabbage. Mix sprouts, apple and cabbage into the large mixing bowl. Stir well.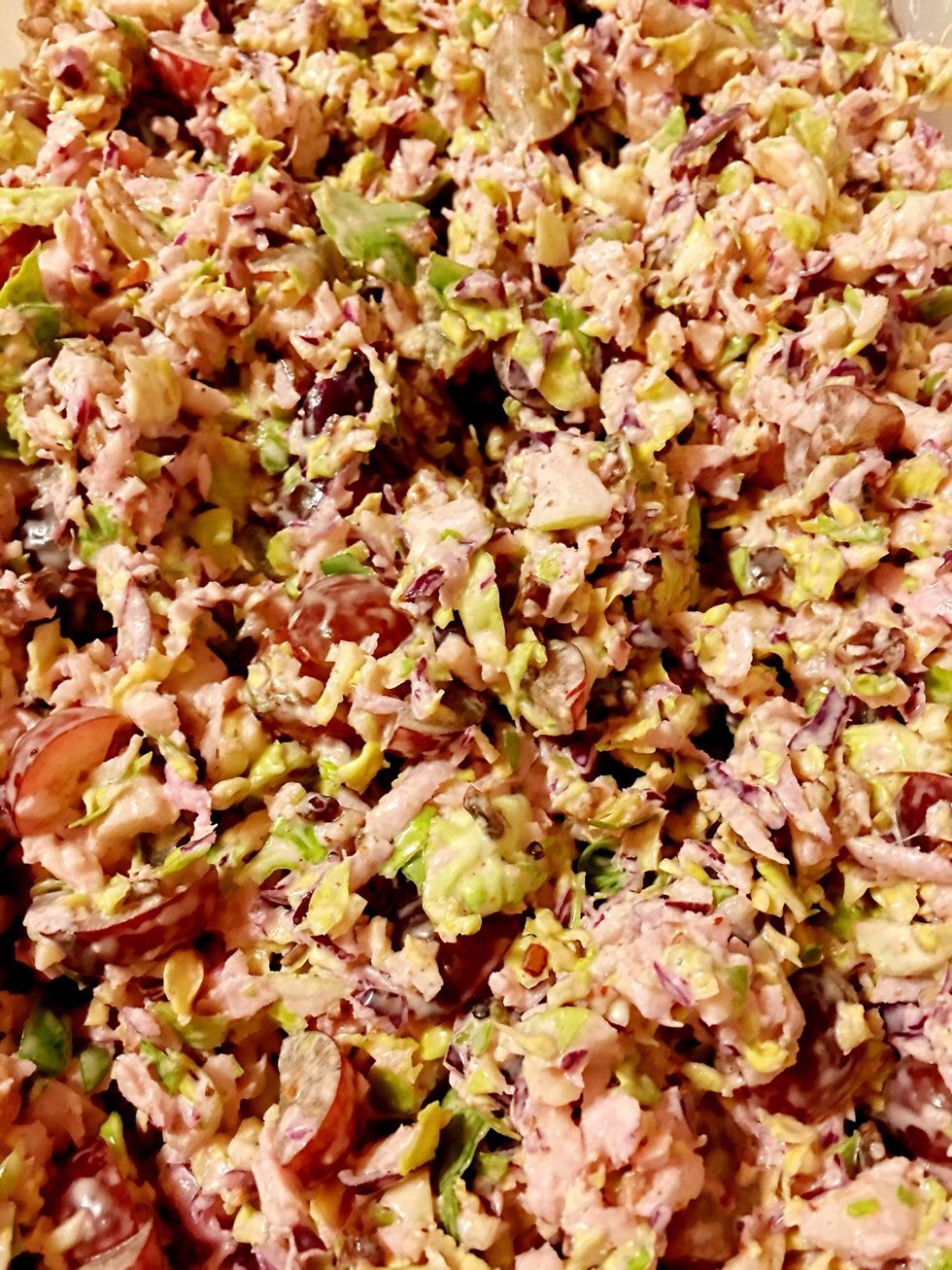 Add sugar, grapes, mayonnaise and bacon. Stir well.
This super slaw is a great side dish or it can be placed atop a burger/sandwich.
1/2c Mayonnaise
1/2c Red grapes (cut/chopped)
1/4 Red cabbage
8.0oz Brussels sprouts
1.0 Granny Smith apple
2.0Tbsp White wine vinegar
1.0Tbsp Sugar
4.0 Bacon (slices cooked)