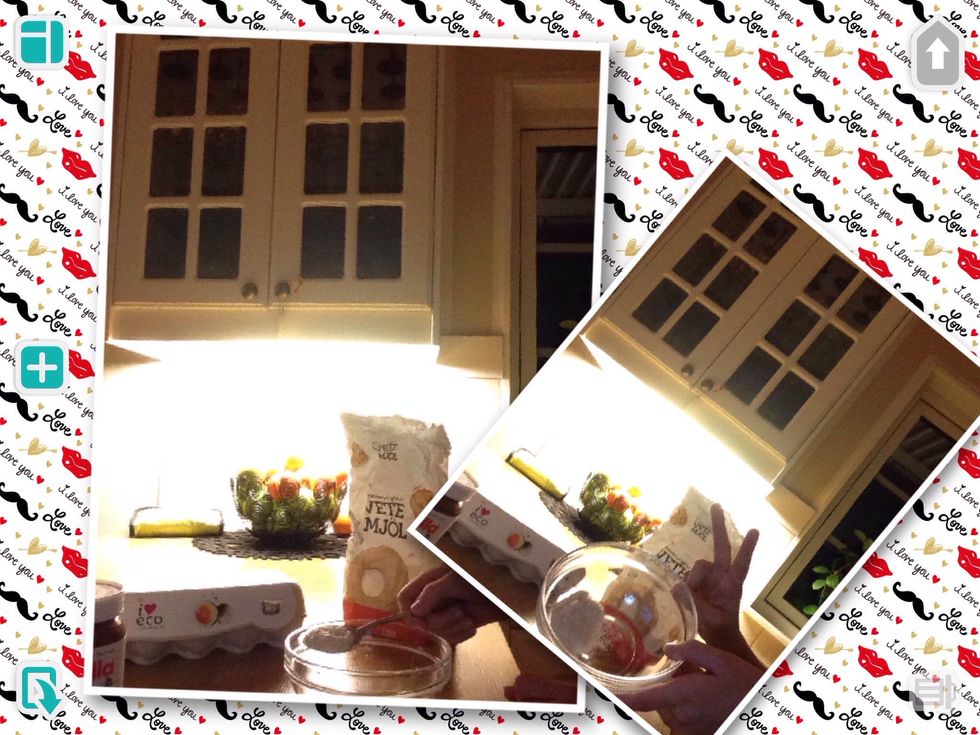 Starta med att hälla i 2 matskedar vetemjöl. Start to pour 2 tablespoons of flour.
Och sedan 2 matskedar kakao. And after that pour 2 tablespoons of cocoa.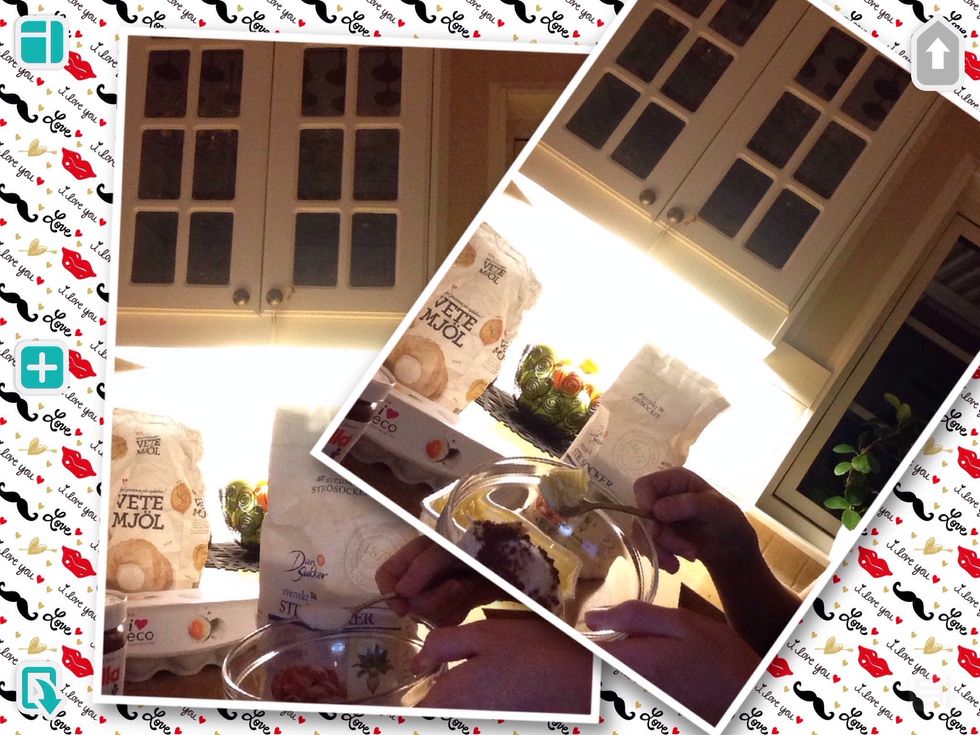 Sedan 1 matsked smör och 1 matsked socker. Then 1 tablespoon butter and 1 tablespoon sugar.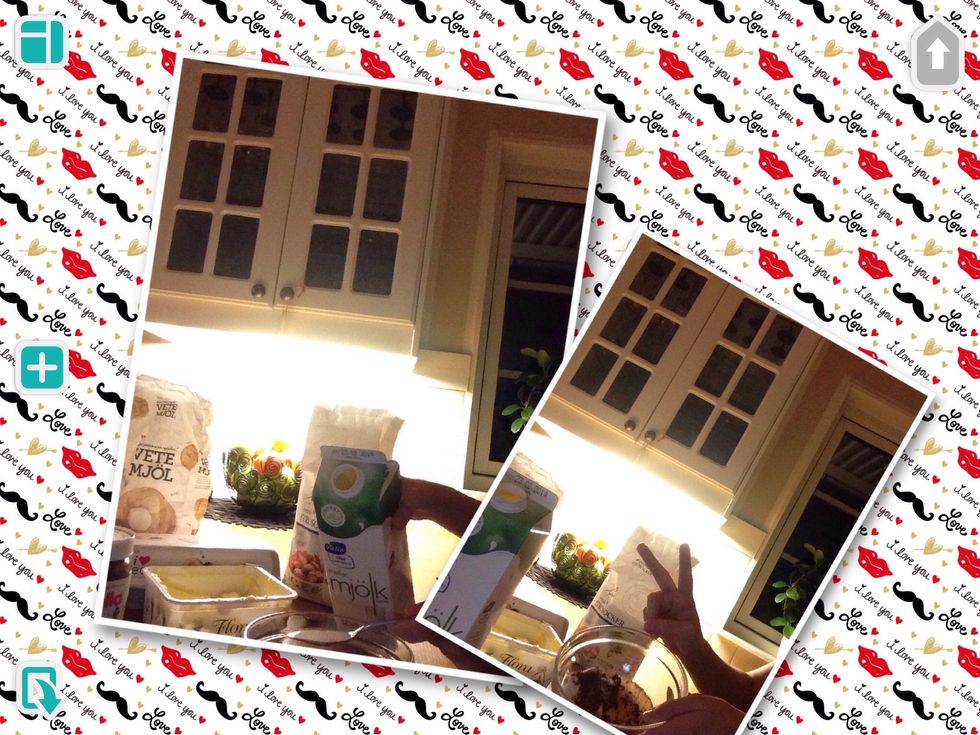 Efter det häller du i 2 matskedar mjölk. After that pour 2 tablespoons of milk.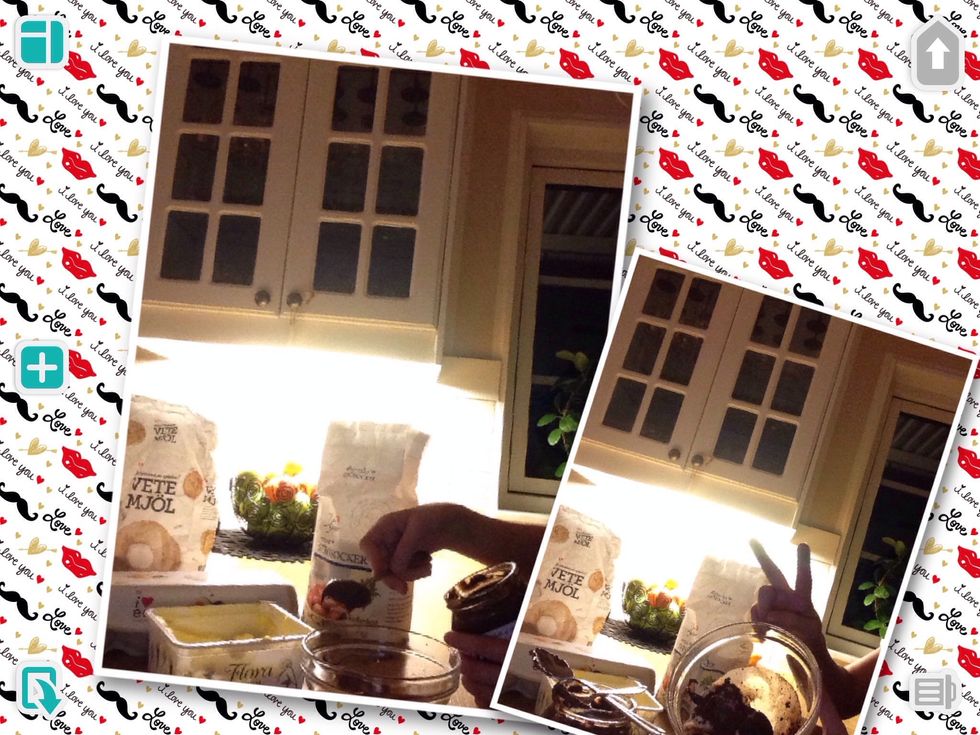 Och 2 matskedar Nutella And 2 tablespoons of Nutella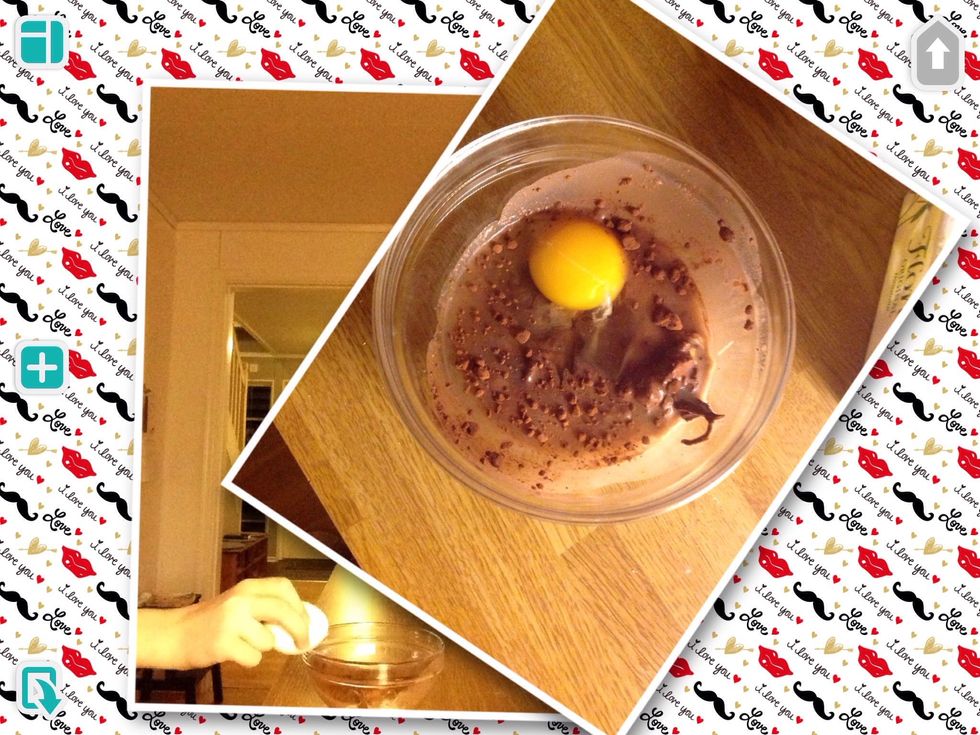 Som den sista ingrediensen ska du lägga i ett ägg. The last ingredient is one egg.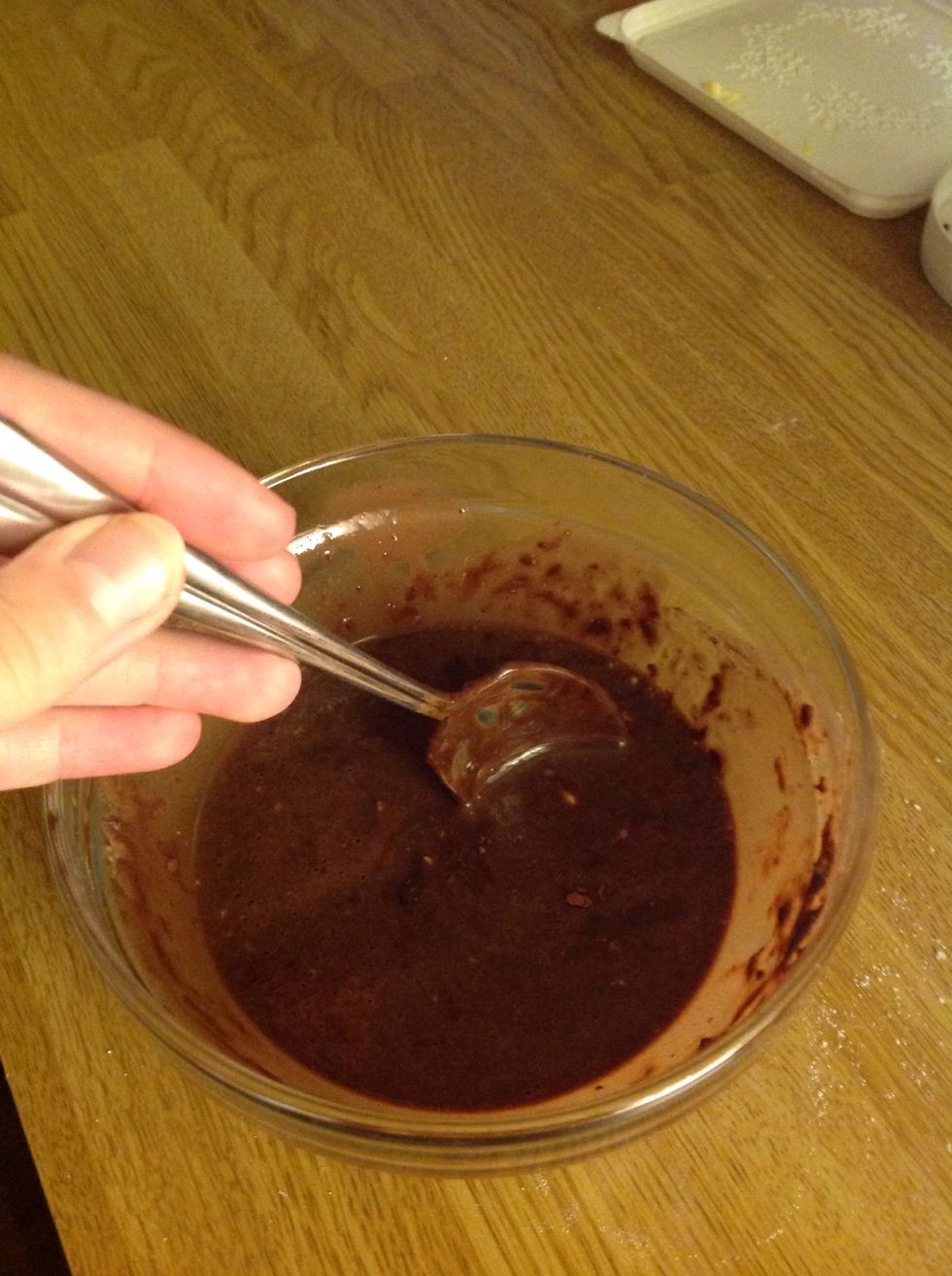 Så nu är alla ingredienser i. Nu ska vi blanda allting. So now mix all ingredients.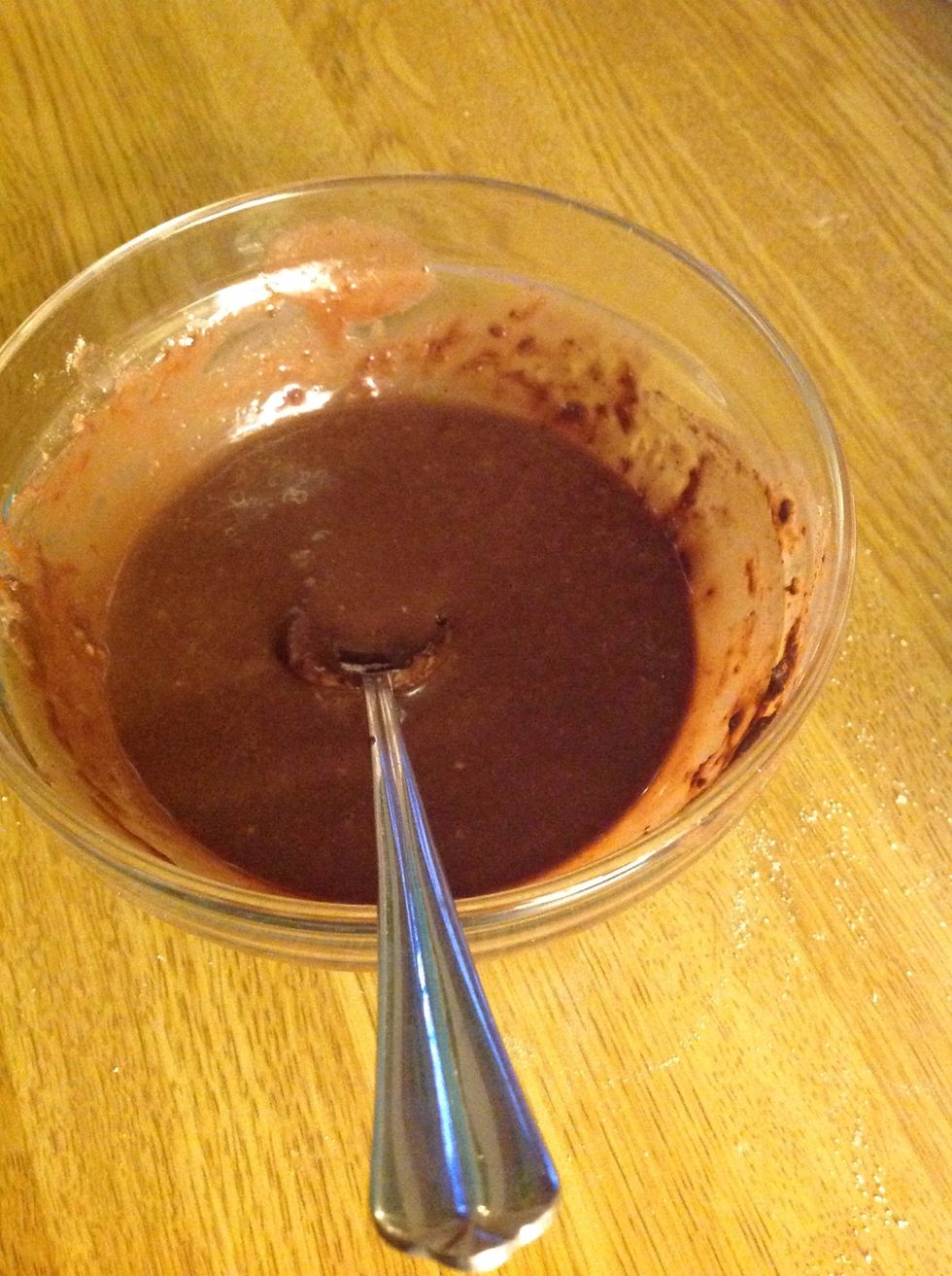 Undvik klumpar i smeten. Try to avoid lumps.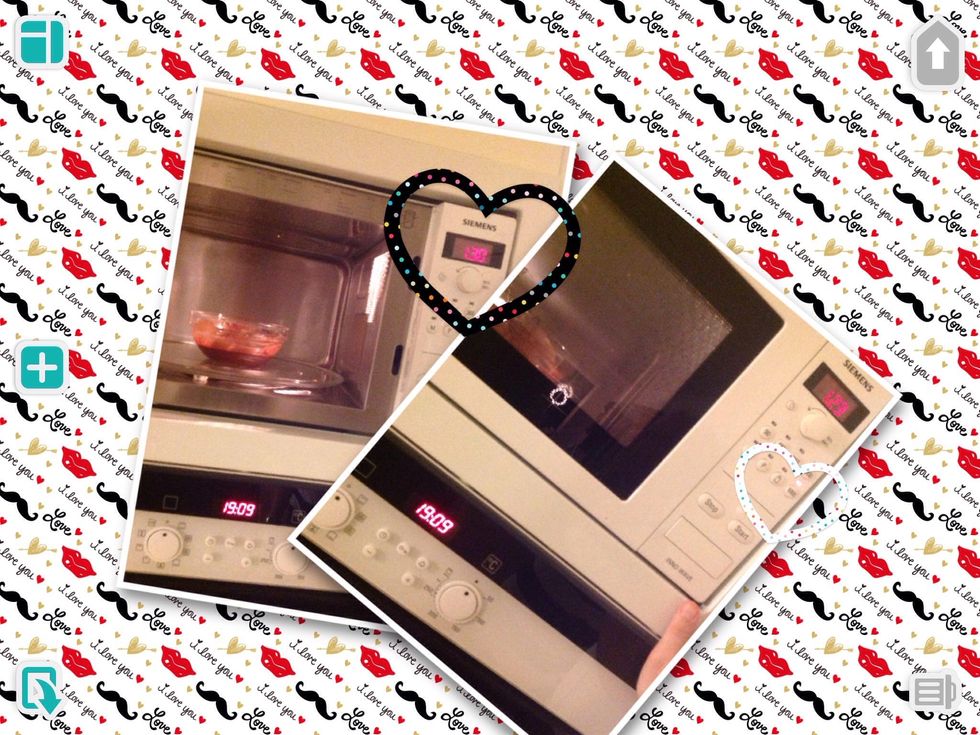 Sätt in kakan i micron och sätt den på 1000w i 1.30 min. Put the cake in the microwave oven and put it on 1000w in 1.30 minutes.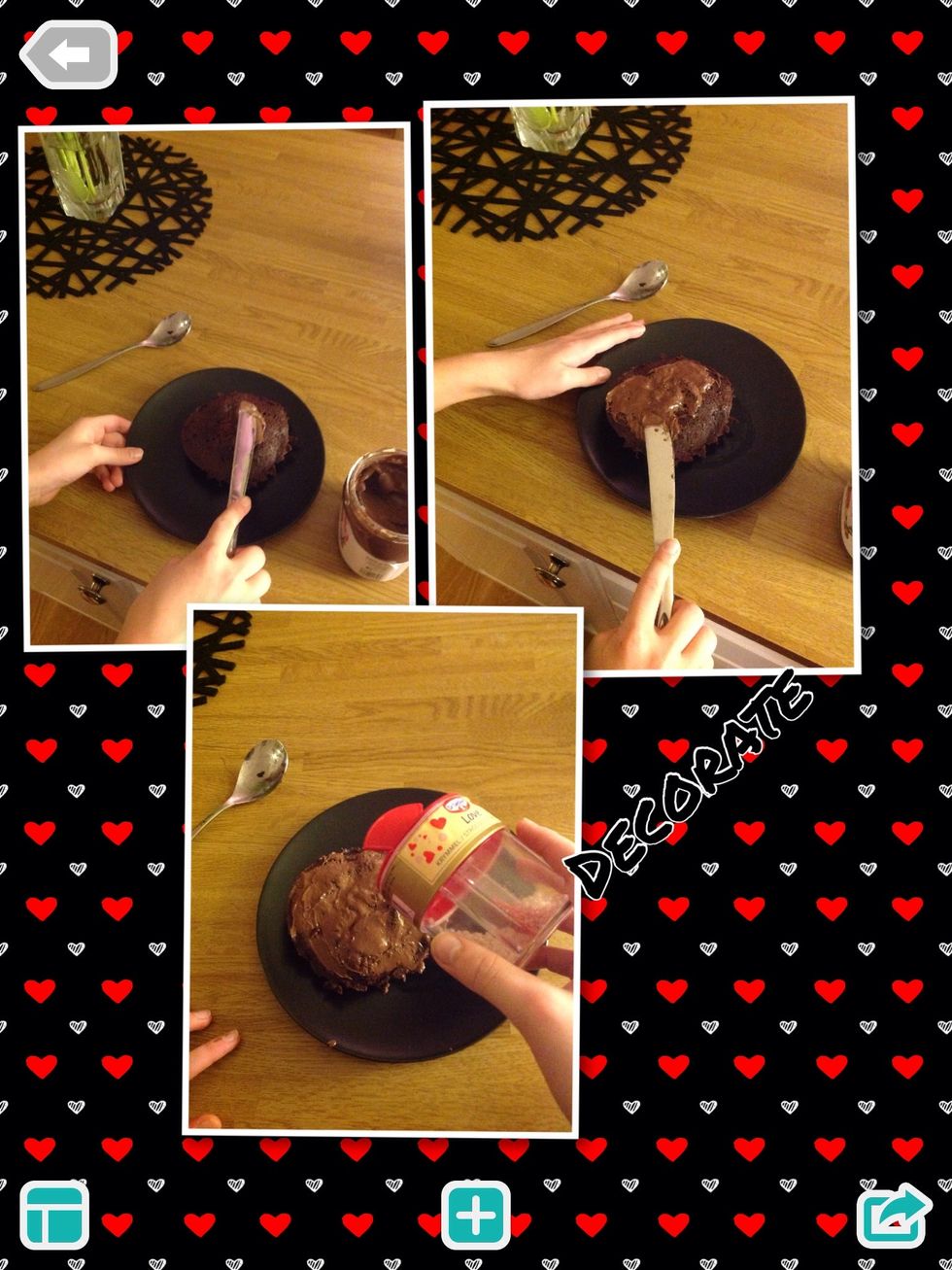 När kakan har varit i micron så ska den ha en svampig konsistens. Om du vill kan du dekorera kakan. When you have taken the cake out it should have a spongy consistent. If you want 2 you can decorate
Så nu är den klar! :) So now it's done! :)
2 matskedar mjöl, 2 tablespoons of flour
2 matskedar kakao, 2 tablespoons of cocoa
1 matsked socker, 1 tablespoon of sugar
1 matsked smör, 1 tablespoon of butter
2 matskedar Nutella, 2 tablespoons of Nutella
2 matskedar mjölk, 2 tablespoons of milk
1 ägg, 1 egg