How to make a super delicious yet simple peach crostata
The Peach Crostata is your answer to a simple and delicious quick dessert recipe! The most work you'll do for this recipe is to cut up some peaches. The rest is as easy as pie!!!
22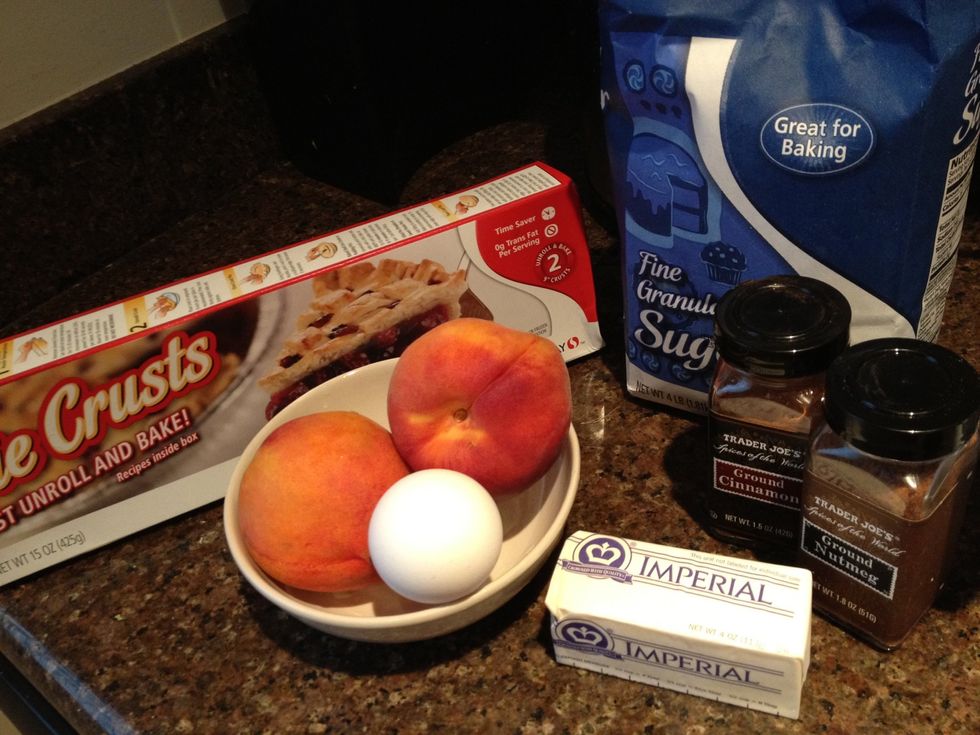 Start off with these ingredients. Set the oven to 425 degrees.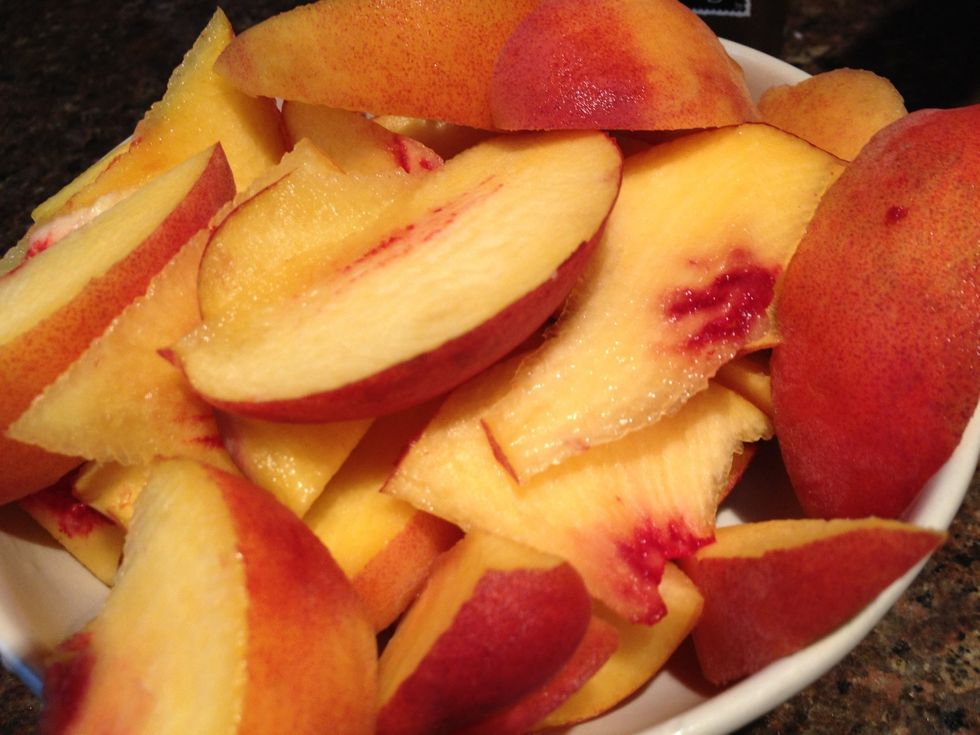 Cut up the peaches into slices.
Roll out the pie dough flat and cut up the butter into little chunks.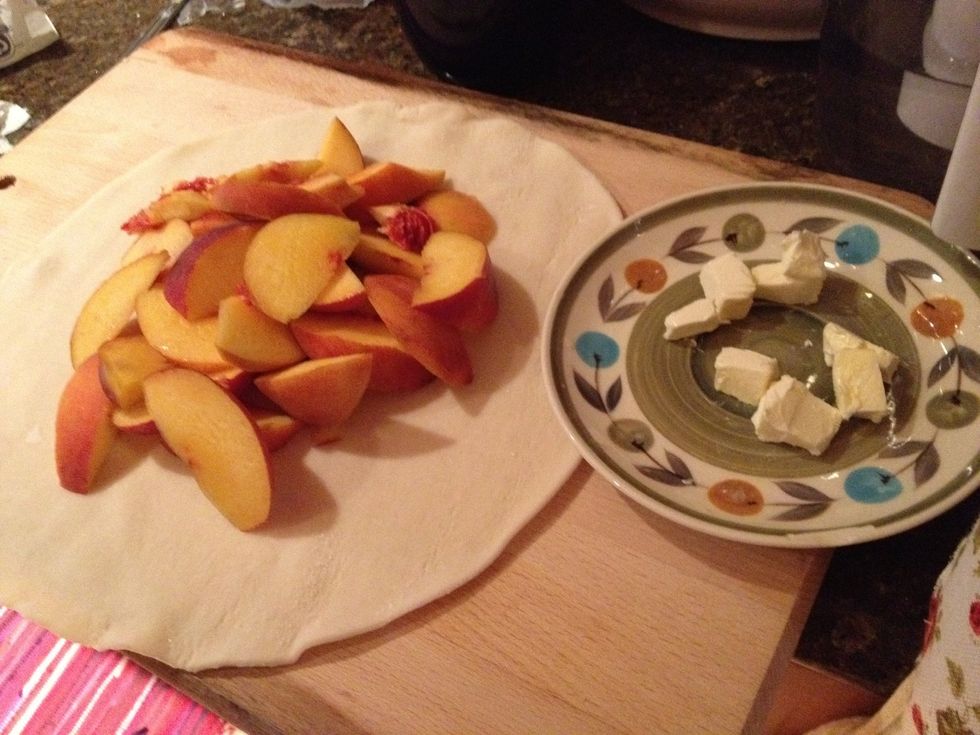 Place the peaches on the dough.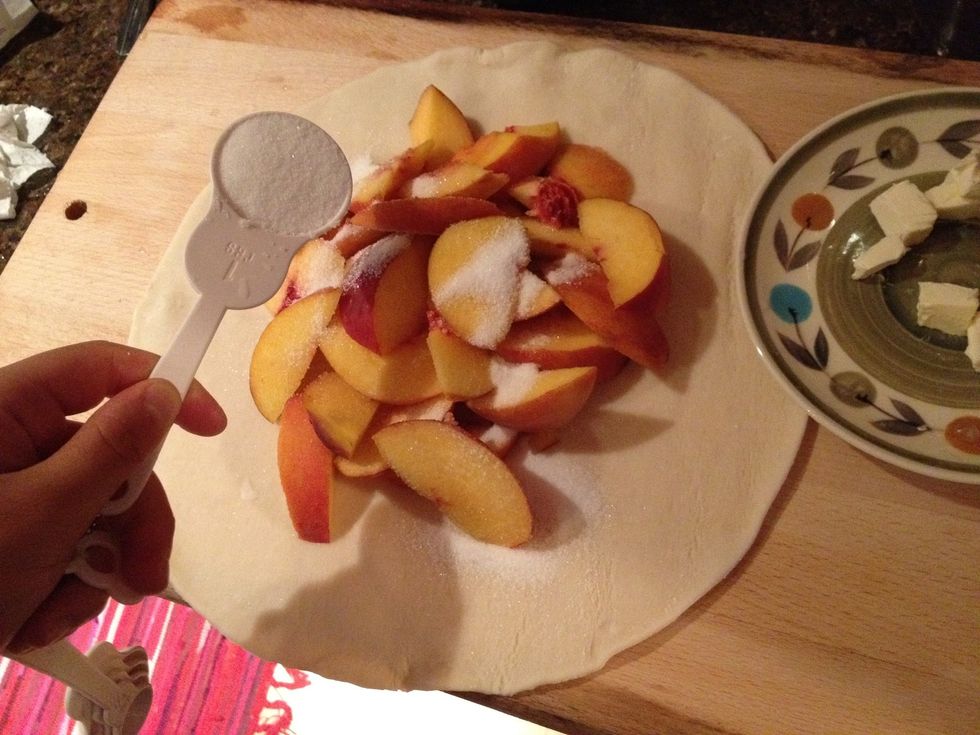 Sprinkle the sugar over the peaches.
Add the cinnamon and nutmeg, and spread the butter chunks between the peaches.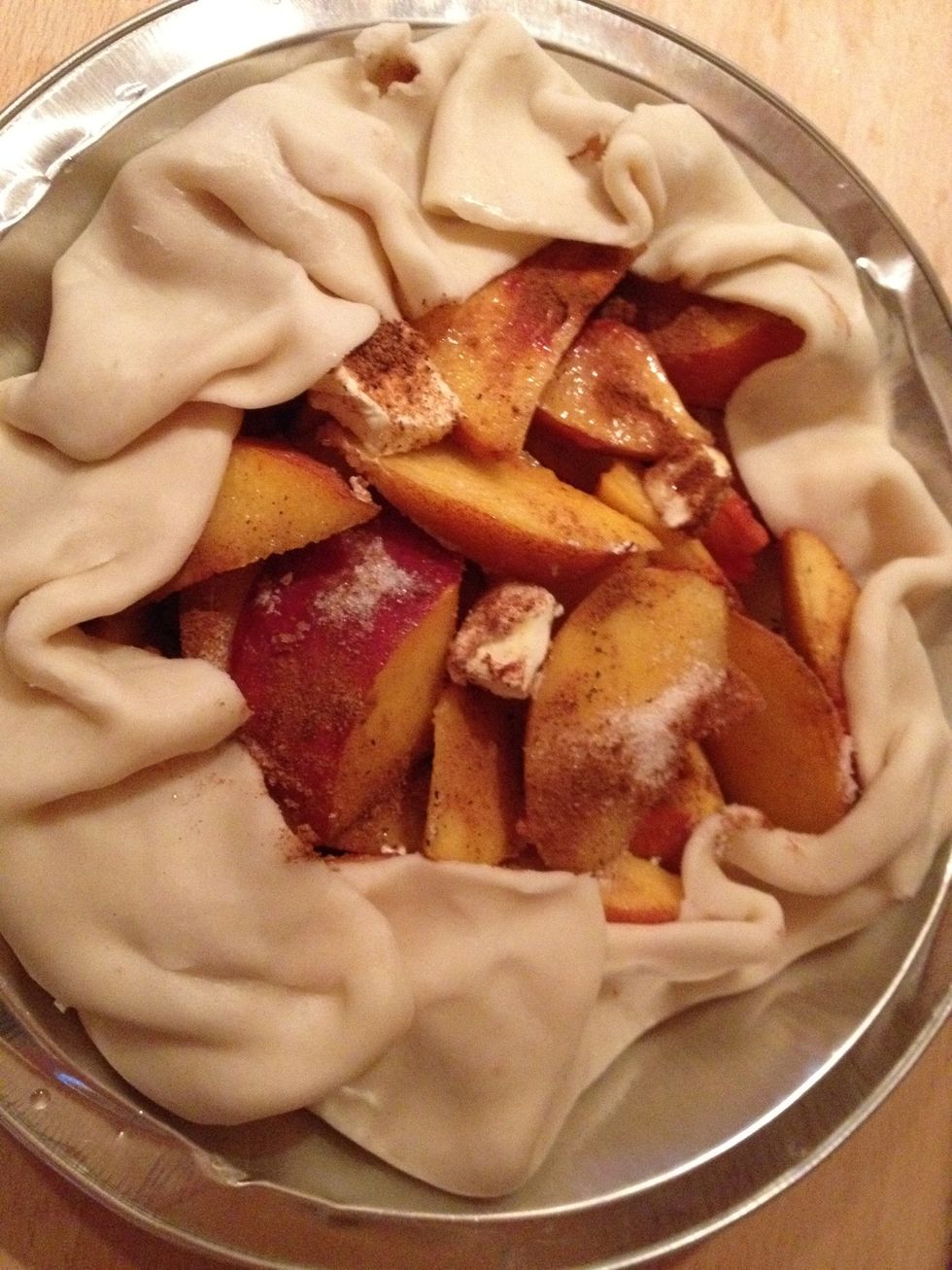 Fold the pastry dough at the edges until they encase the peach mixture. Don't forget to brush the egg yolk over the crust and also sprinkle a bit of sugar over the crust as well.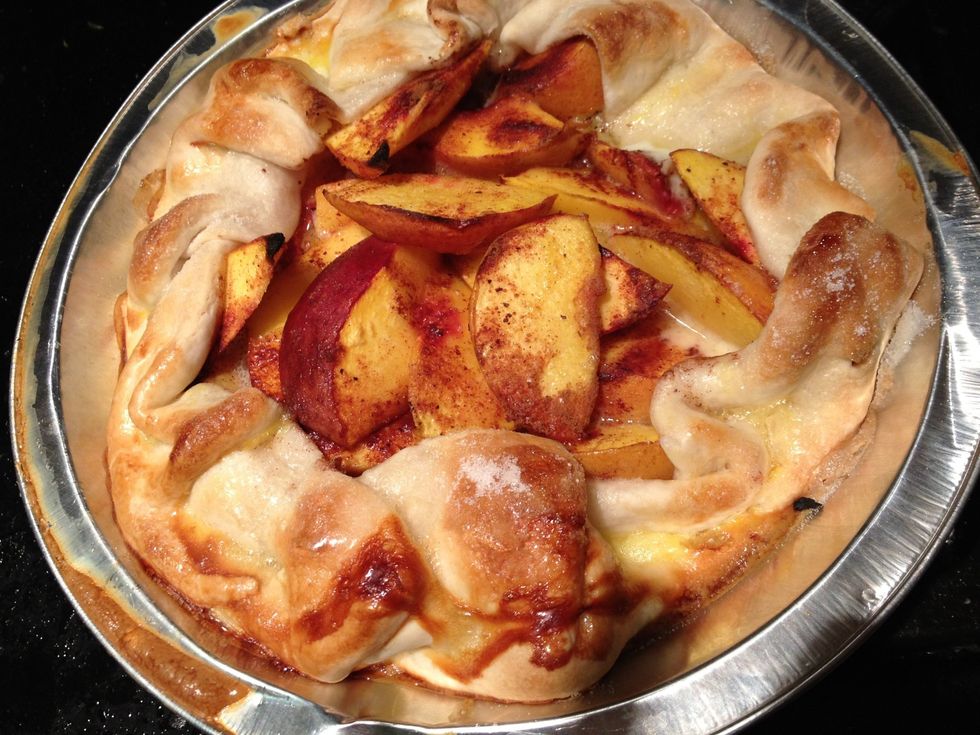 Put it in the oven for 15-20 mins until the edges start to gain some color.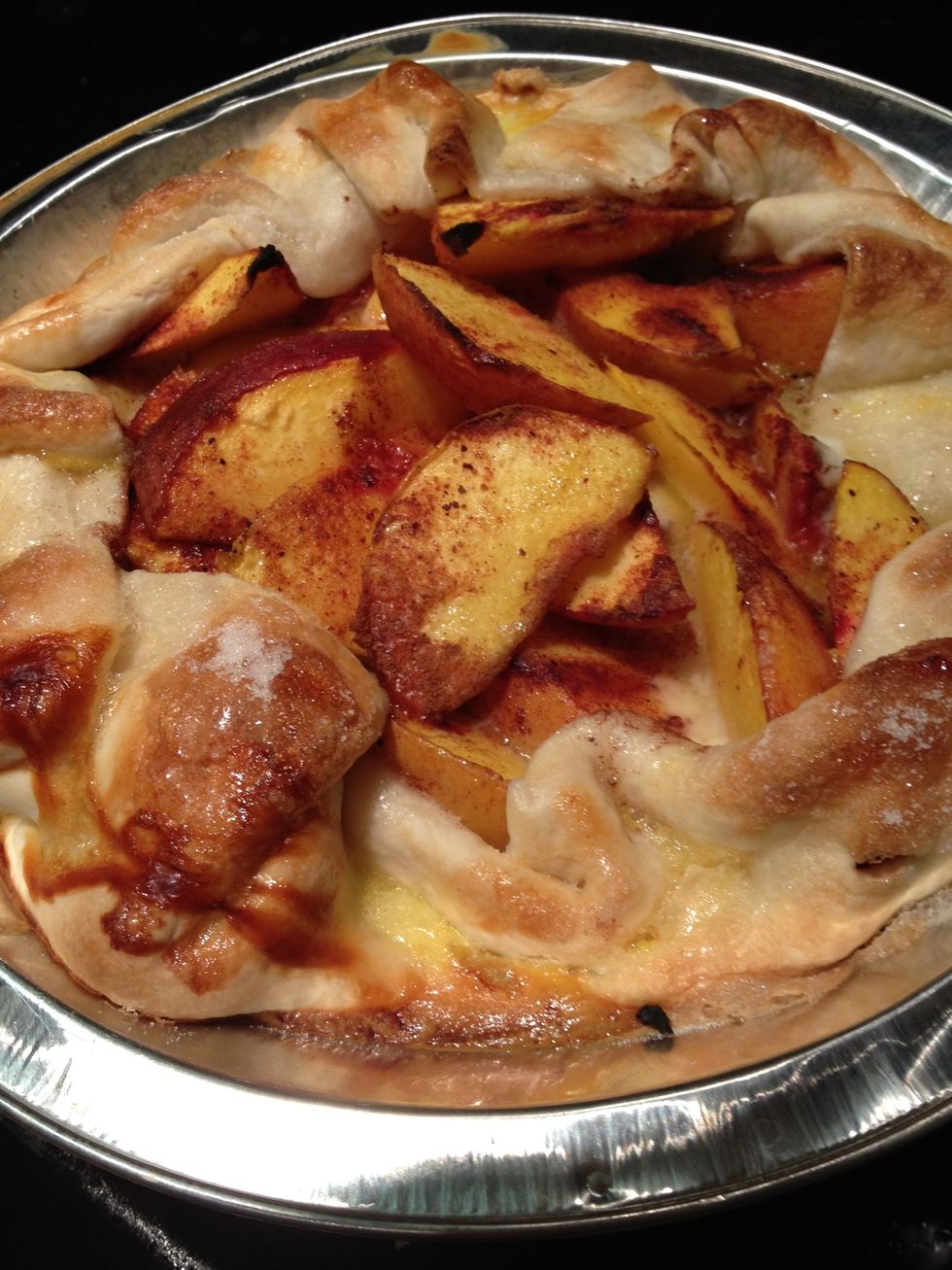 Take it out of the oven and serve over vanilla ice cream. Voila! There you have your simple, quick, and delicious peach crostata!
1.0 Egg (beaten)
2.0 Peaches (sliced)
1.0Tbsp Butter (cut into chunks)
2.0Tbsp Sugar
1.0tsp Cinnamon
1.0tsp Nutmeg
1.0 Pie dough (refrigerated is easiest)