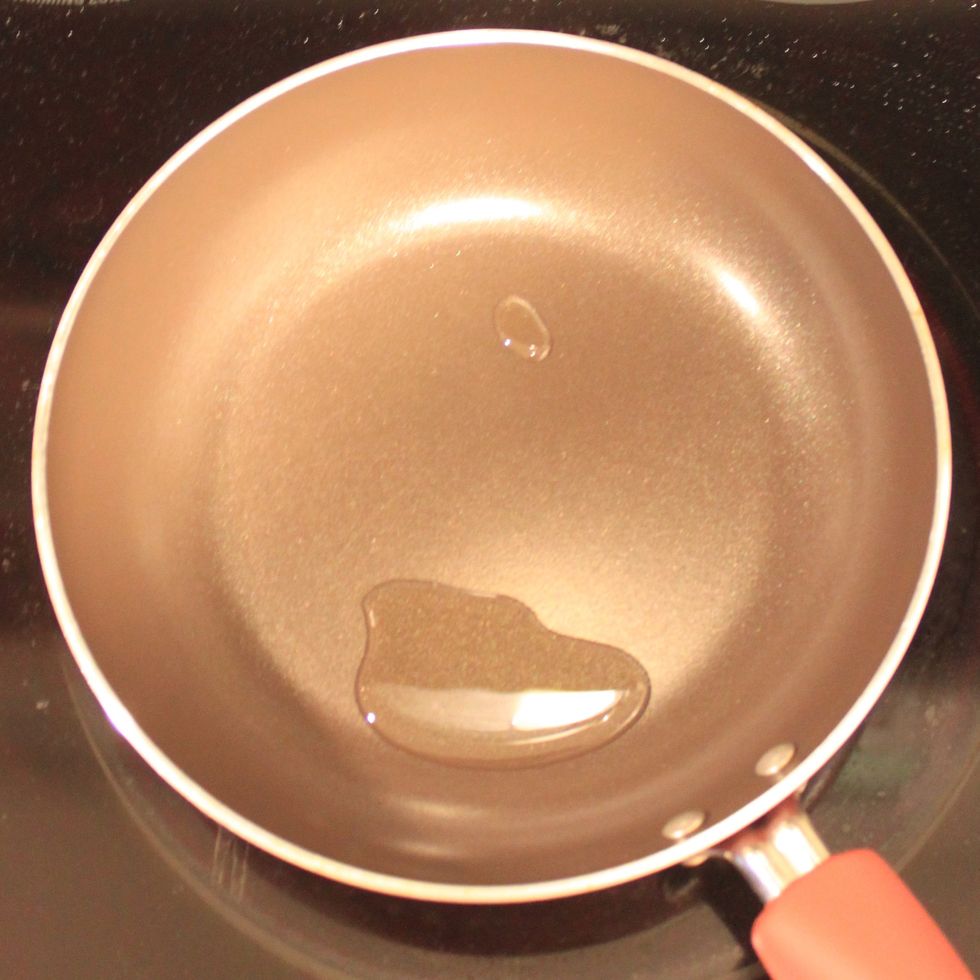 To get started, heat a skillet or a 8'' nonstick pan on medium to low heat. Add one teaspoon of cooking oil or butter into the pan (you need just enough oil to coat the pan).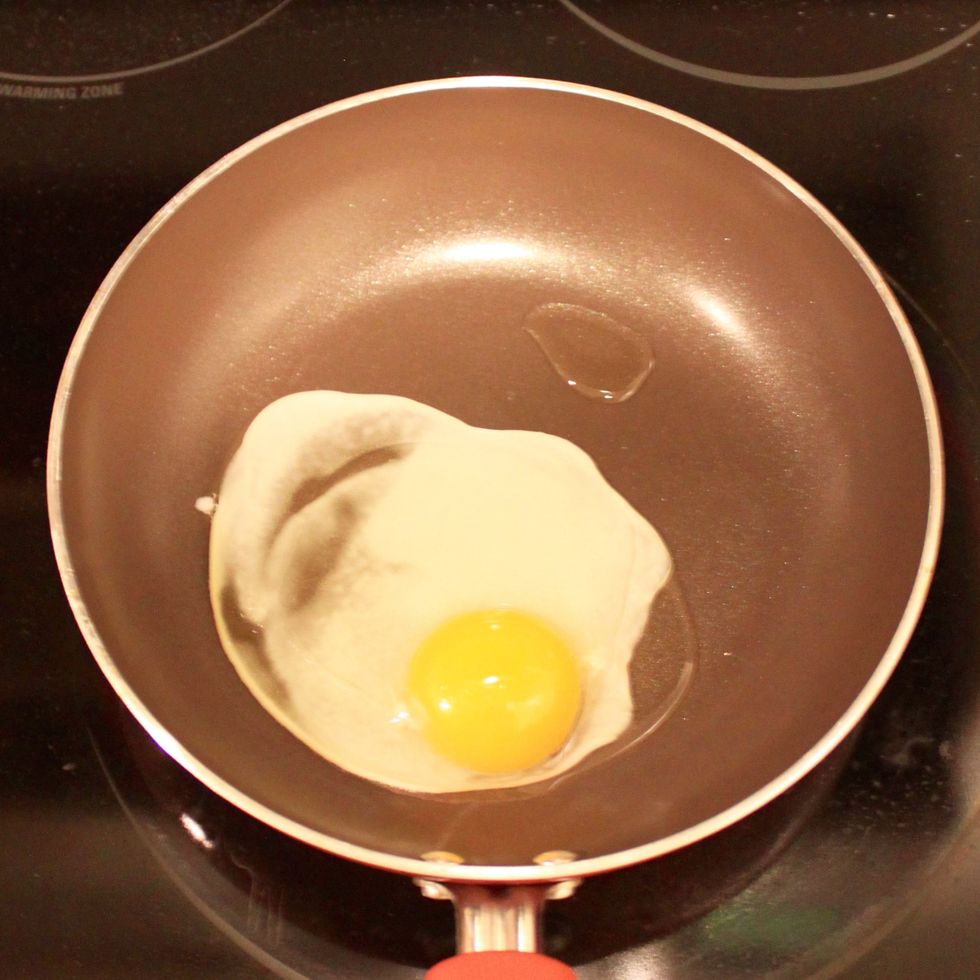 Crack an egg and drop it into the pan.
Season the egg with salt and a little bit of pepper to taste.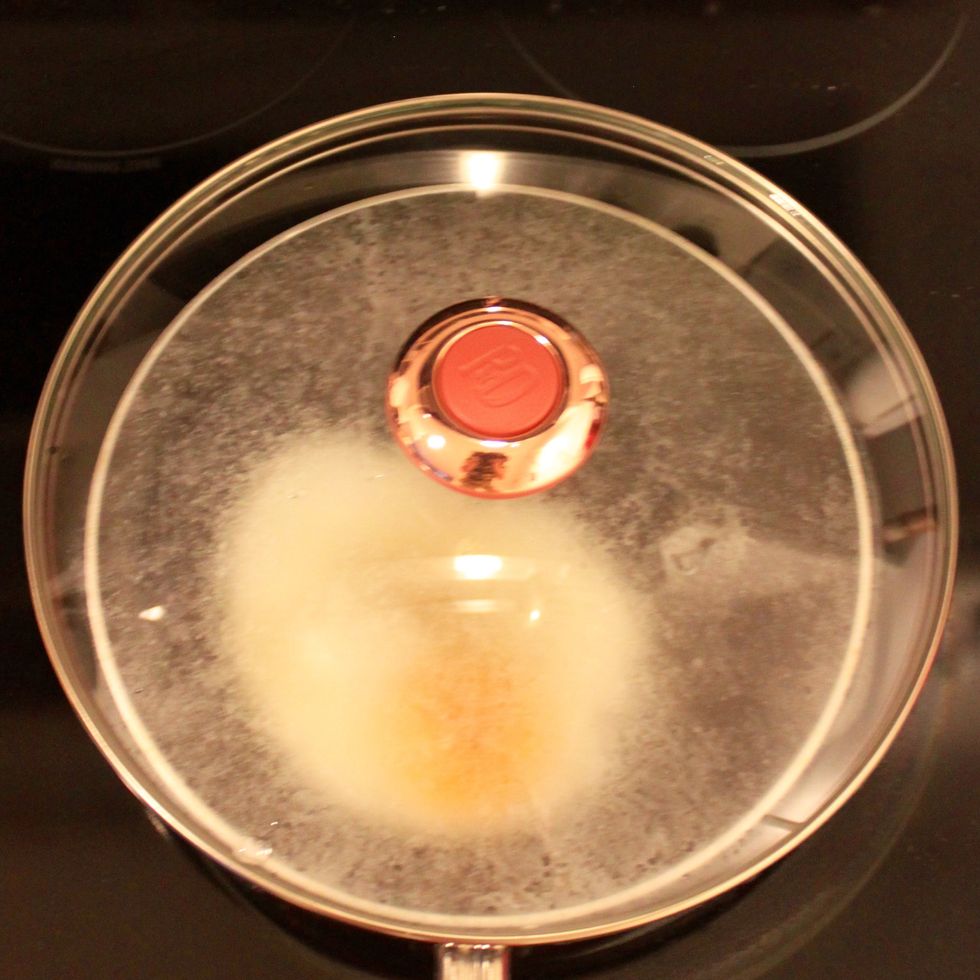 Cover the pan if you want a thin layer of egg white over the yolk (which I like), but watch the progress closely in case it's overcooked. (and sorry... my pan lid is not the right size. It works tho)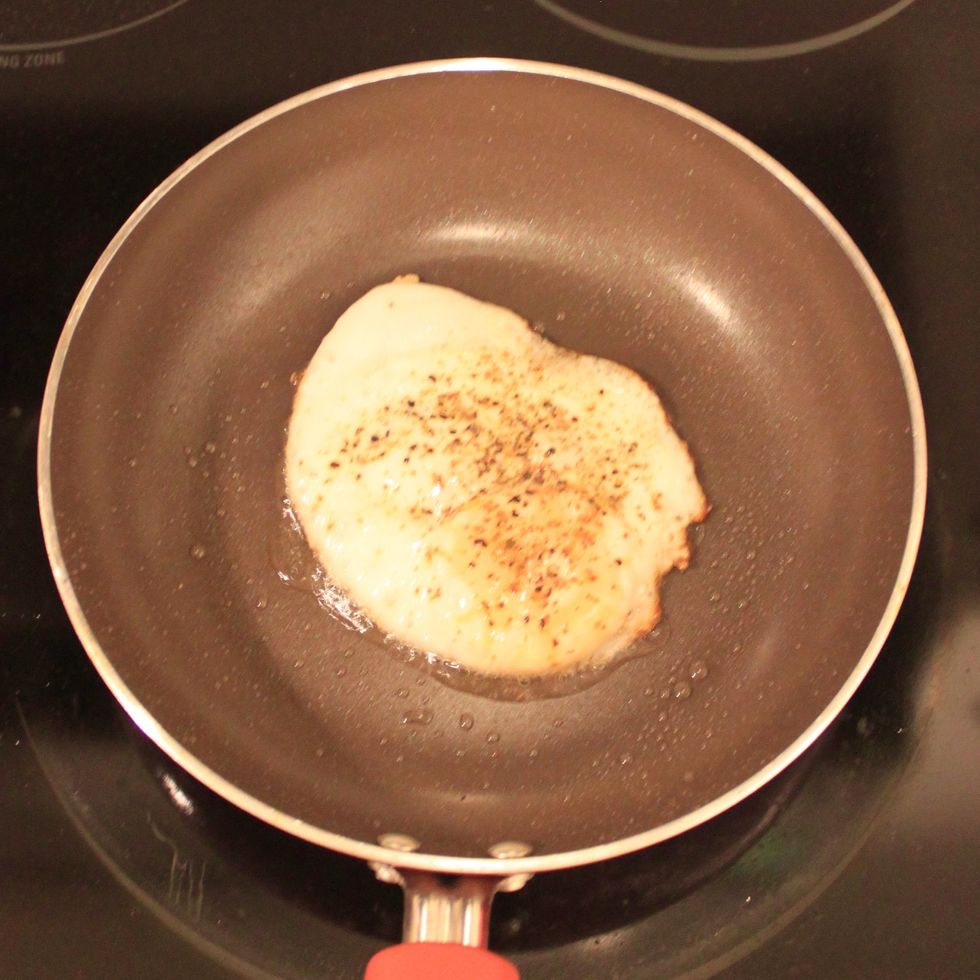 Cook the egg until the white is almost completely set and firm; and the yolk is thick but still runny.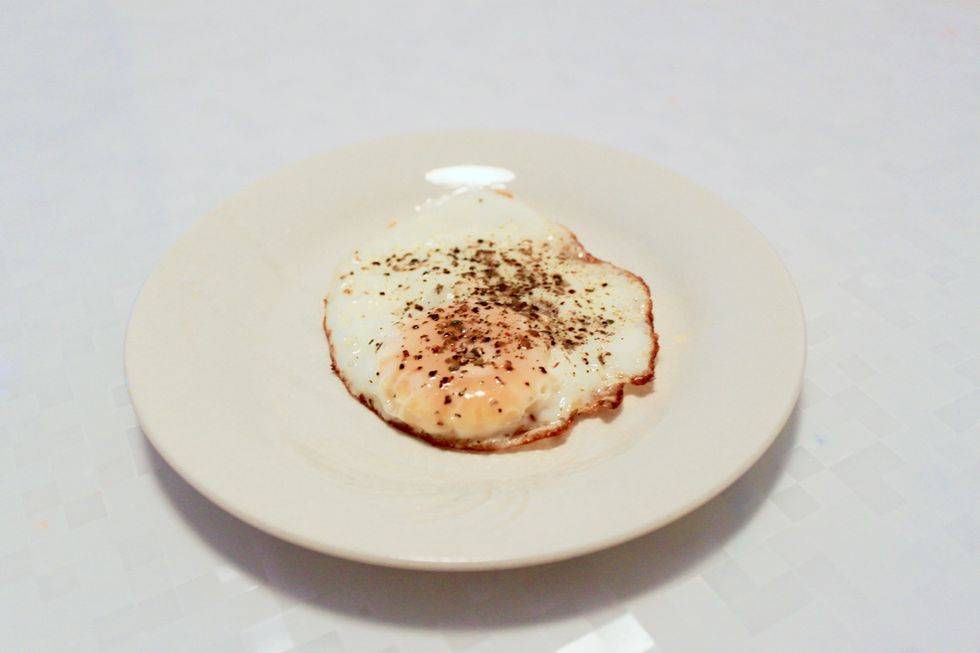 Slide the egg right out of the pan onto a plate and enjoy your sunny side up egg!
1.0 egg
1.0Tbsp oil
salt and pepper