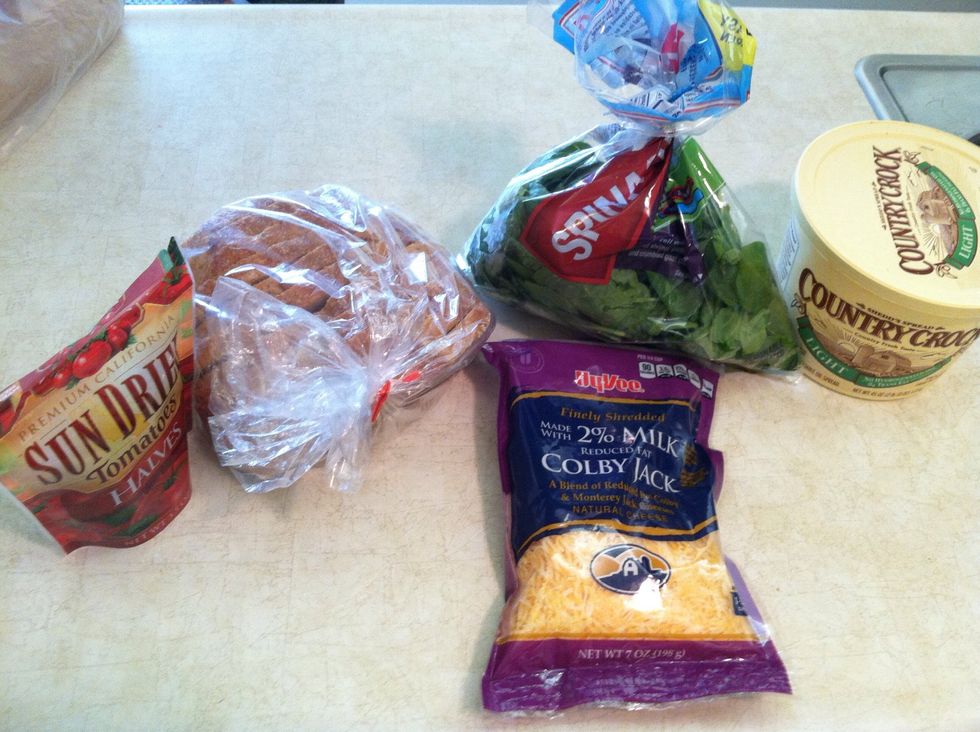 Get your ingredients together!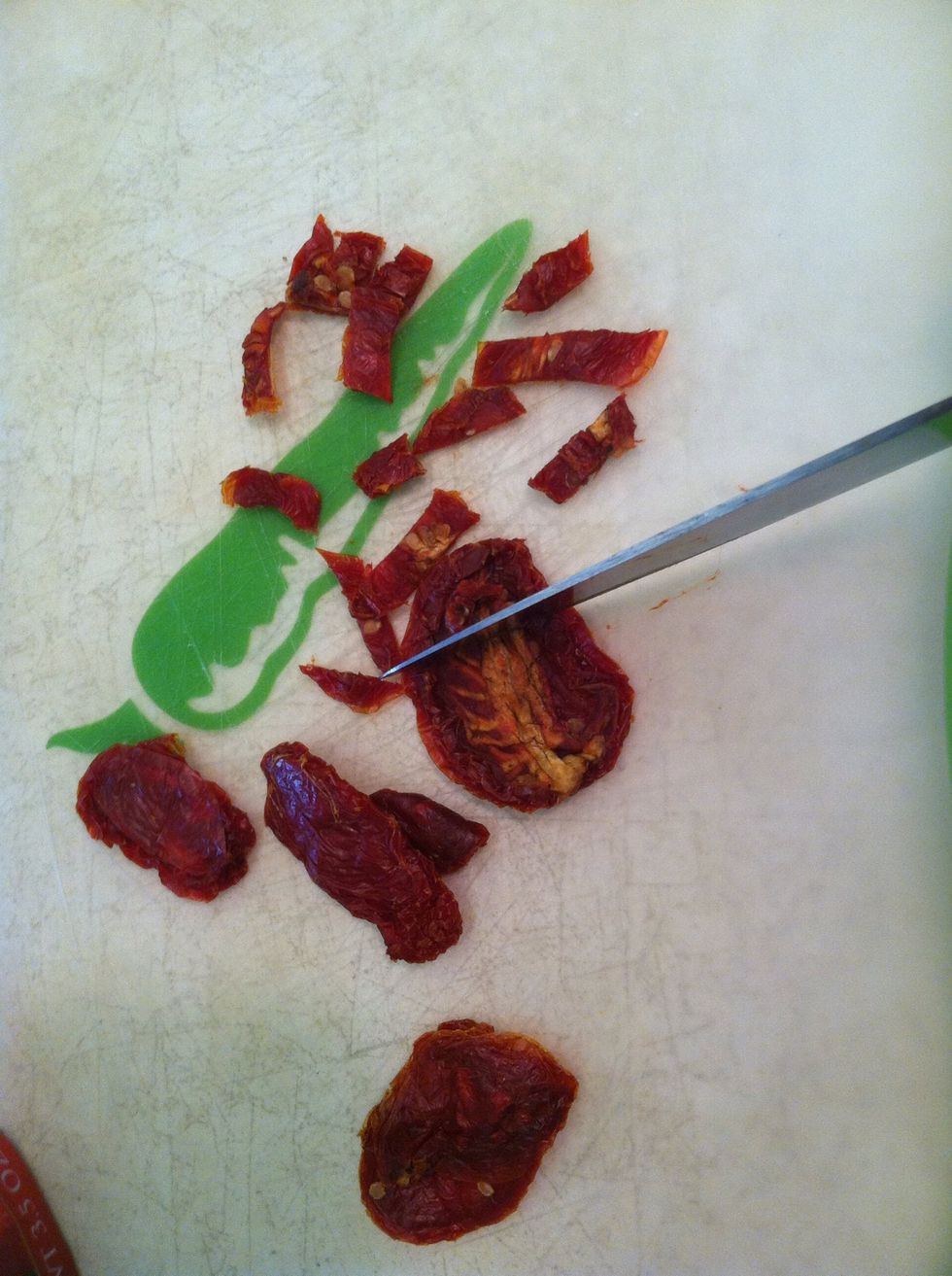 Cut up sundried tomatoes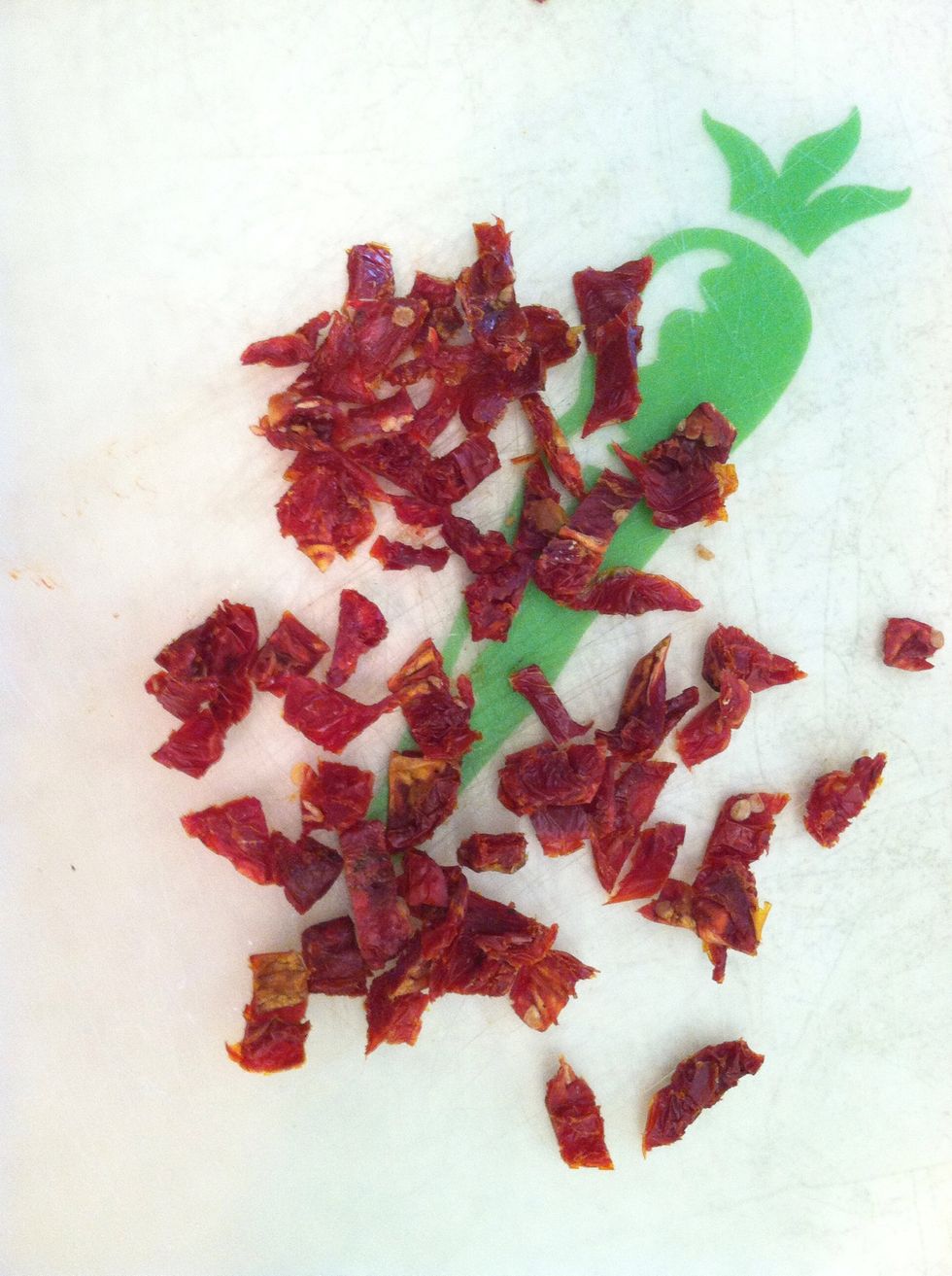 However small you want them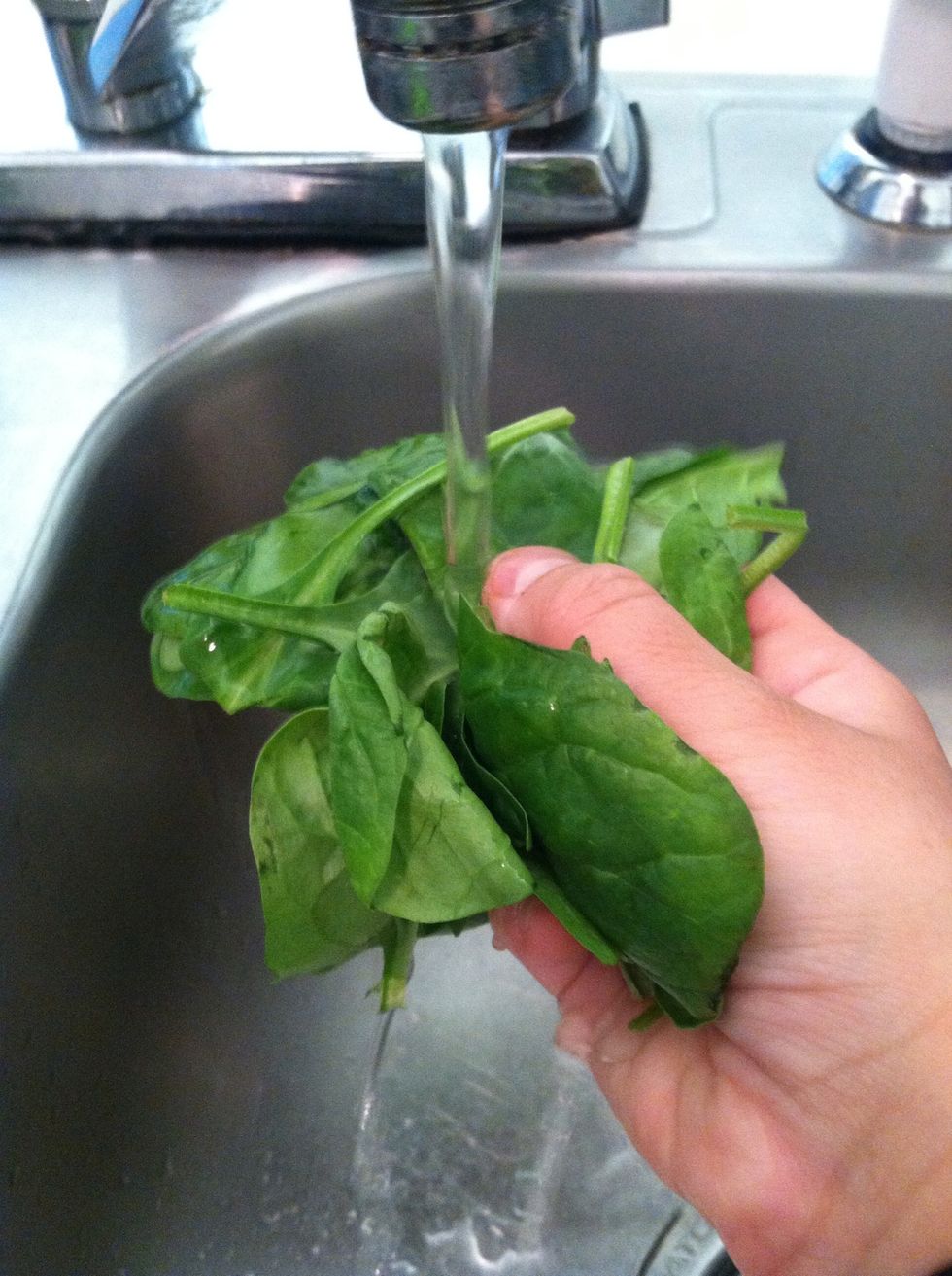 Wash yo spinach, someone just told me to use hot water, it gets all the pesticides & soap shiz off!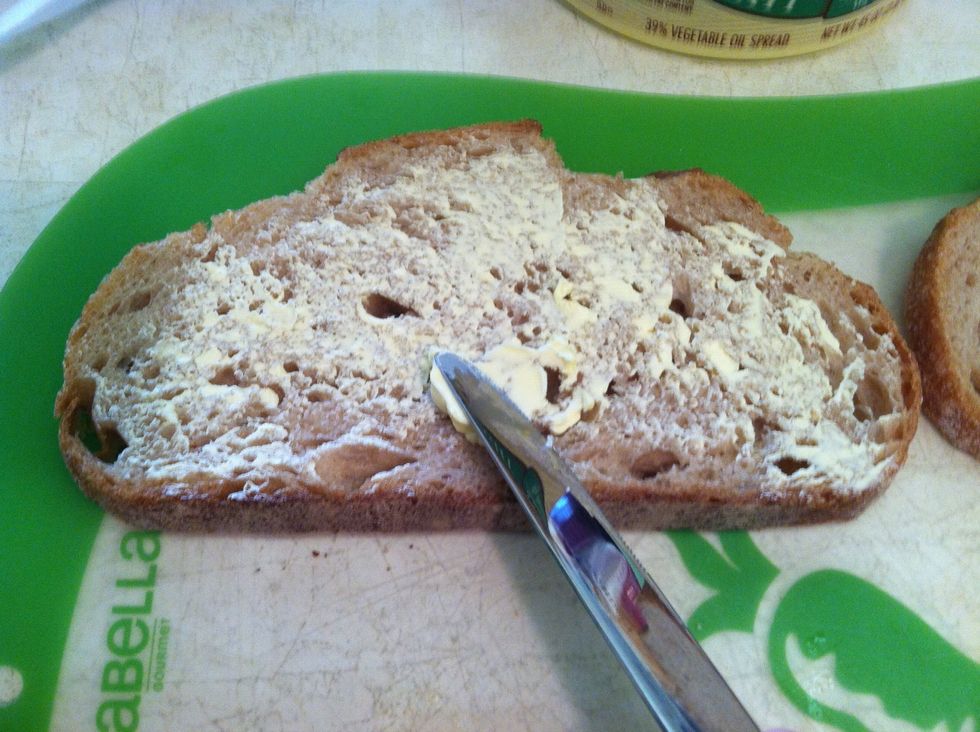 Butter one side of your bread. Both pieces of bread.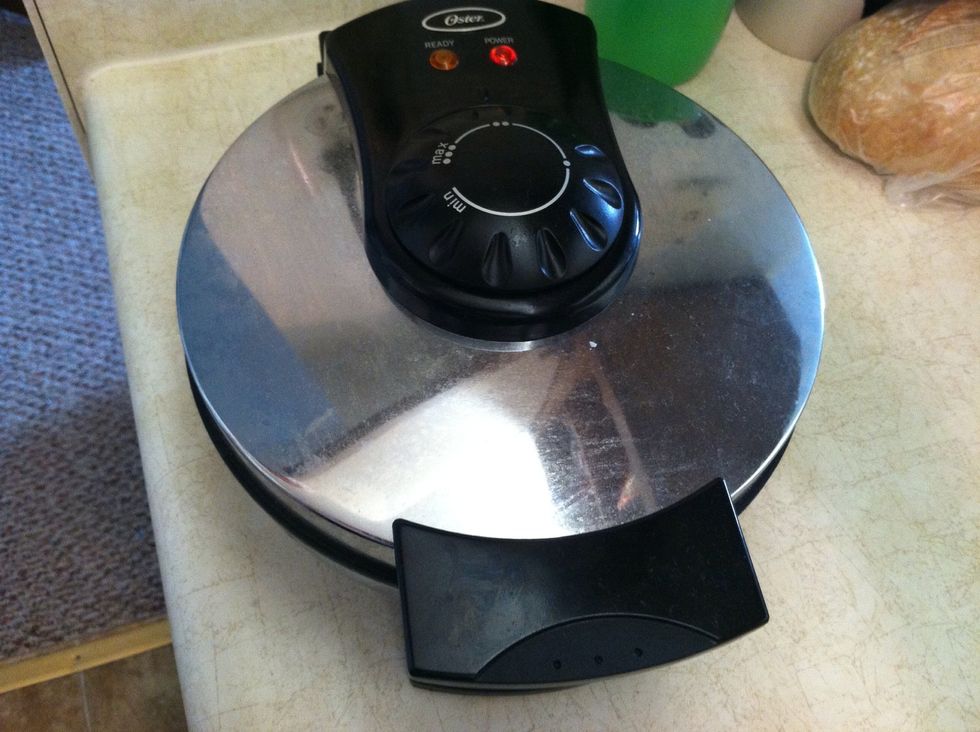 Get a panini maker or if ur cool like me a waffle maker cuz it's what I got and what I like!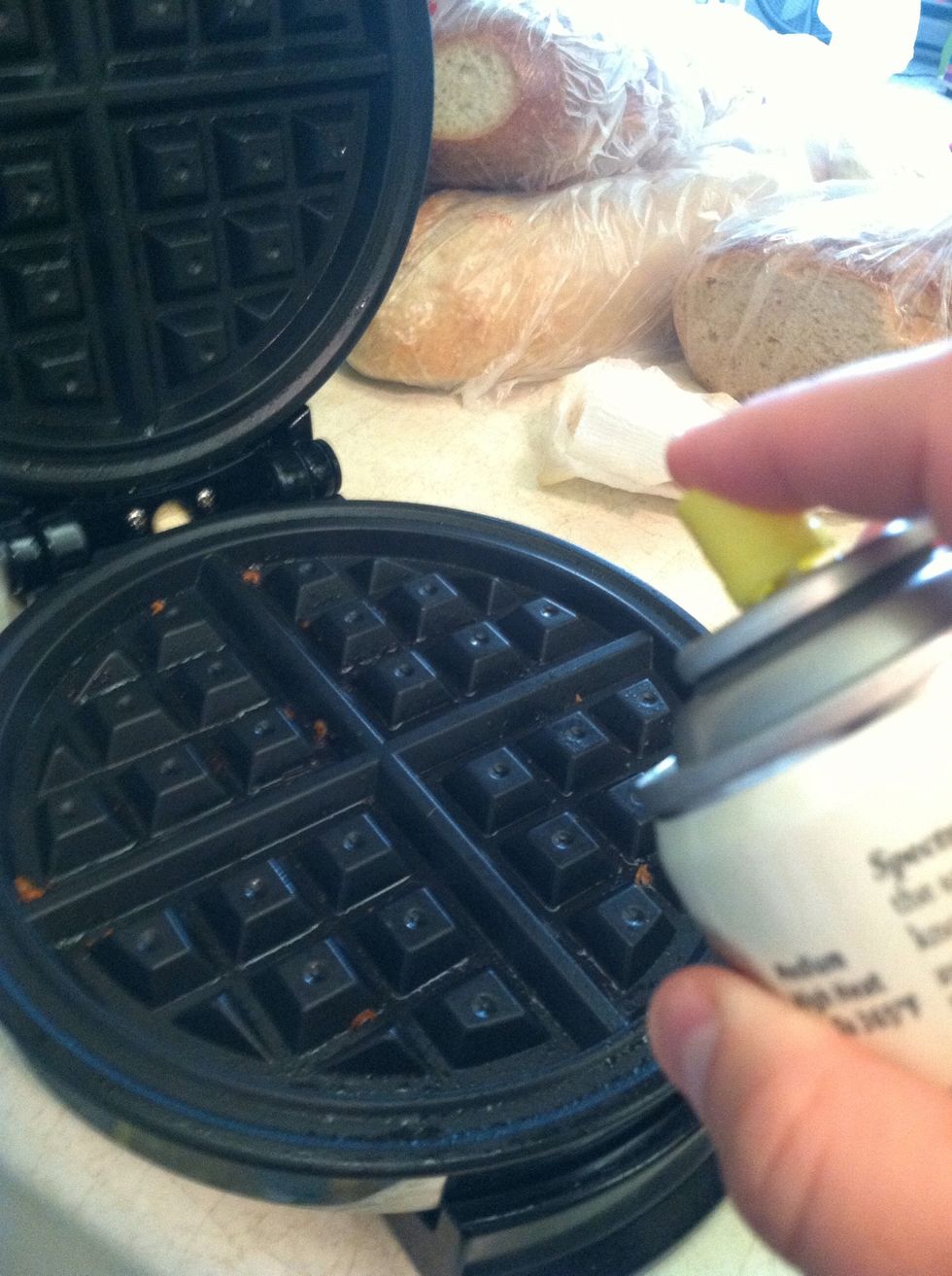 Spray that waffle maker!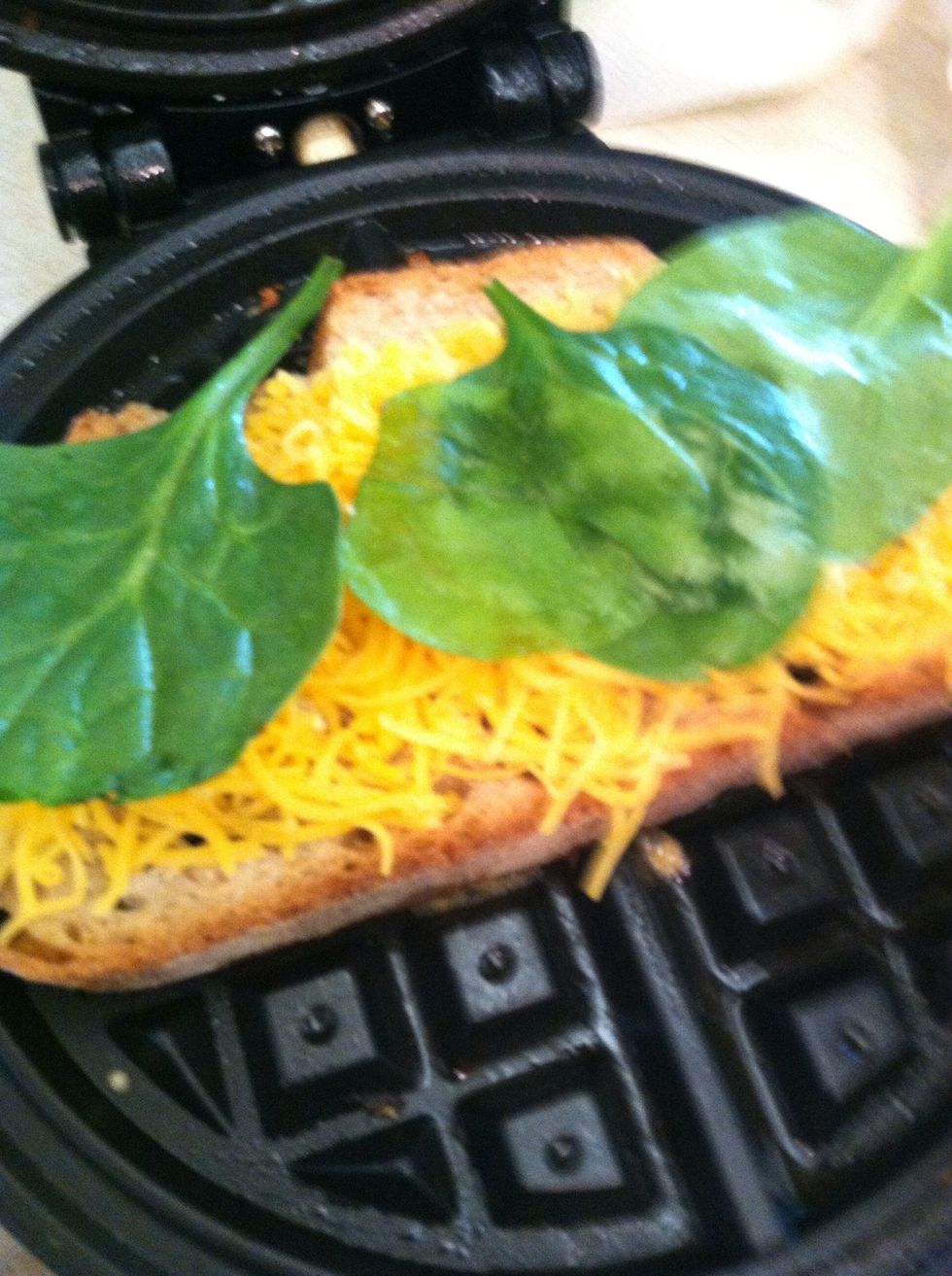 Lay down that buttered slice of bread and cheese and spinach!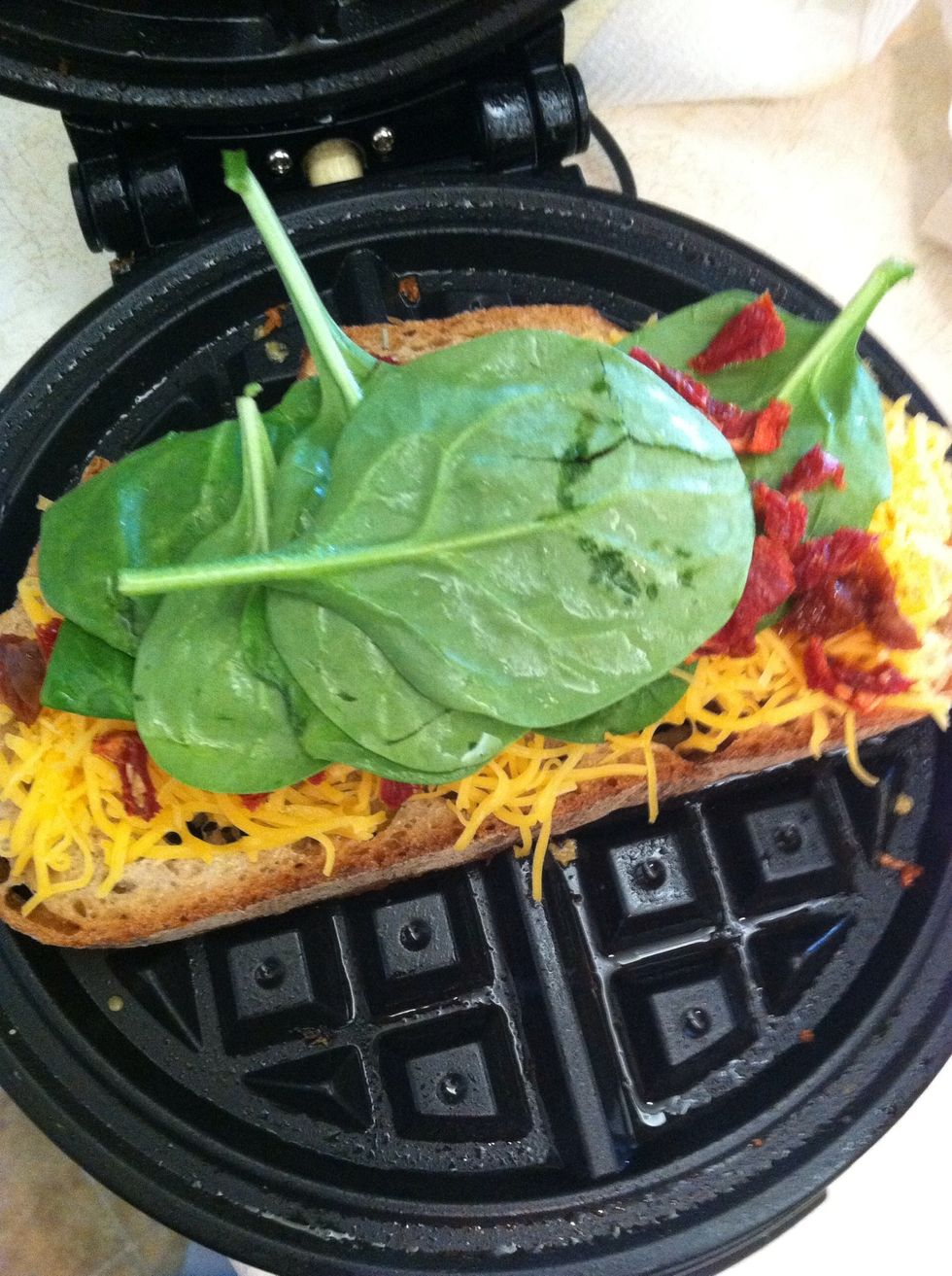 Aaand the sundried tomatoes!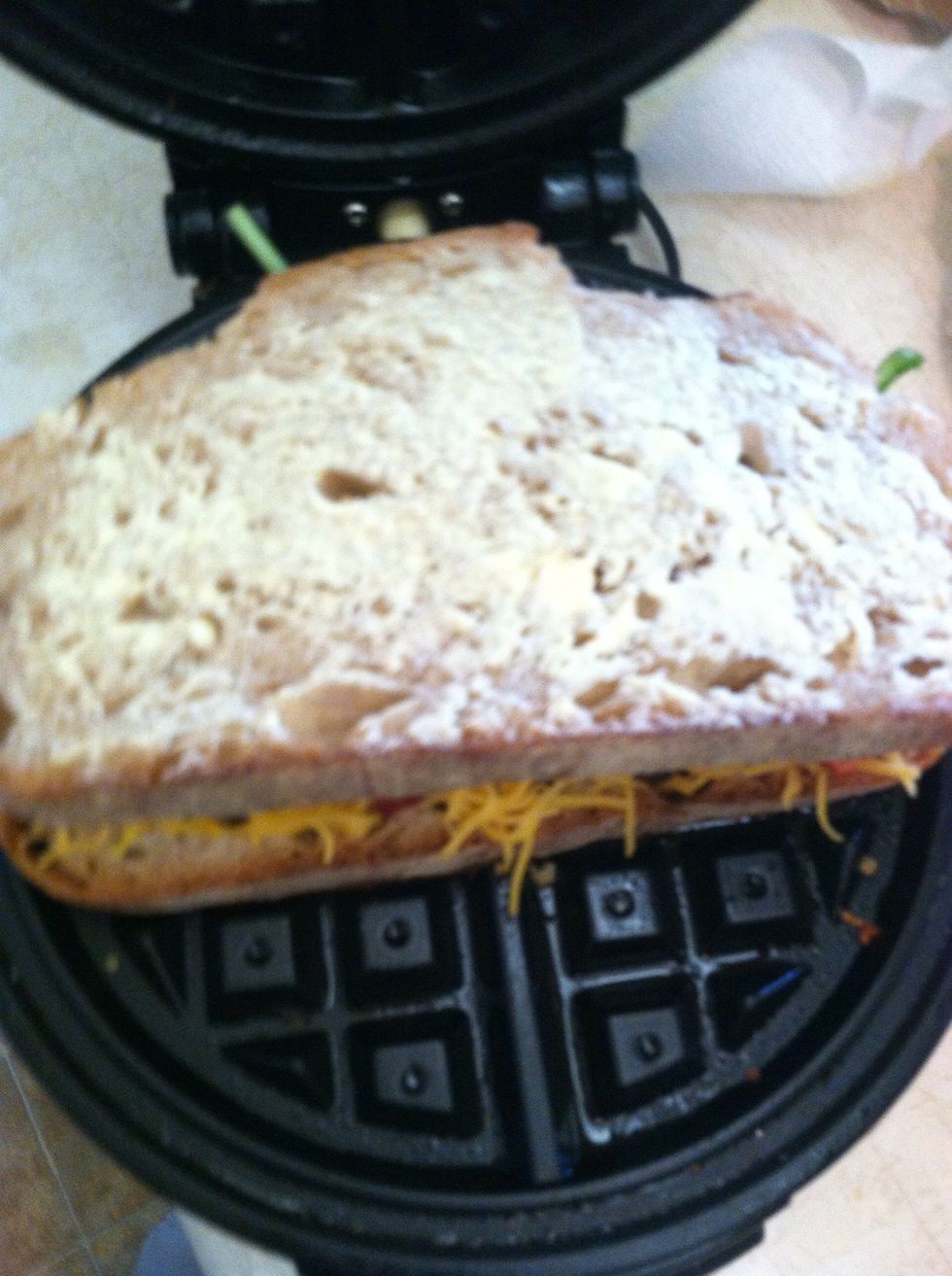 Put that other slice of buttered bread on top!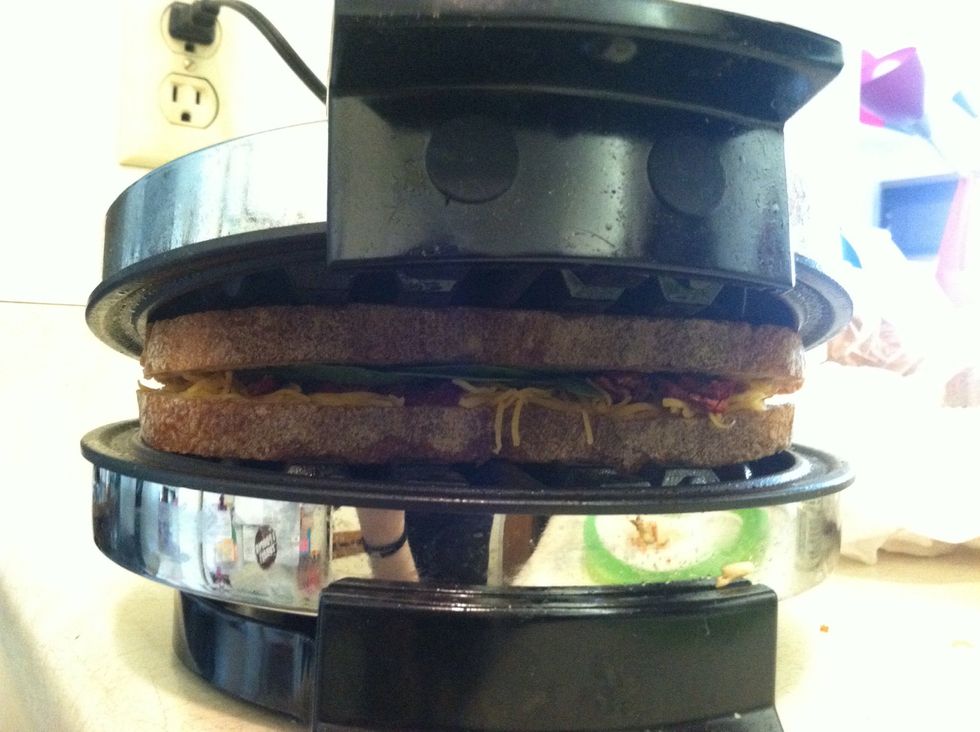 Squeeze that machine down!!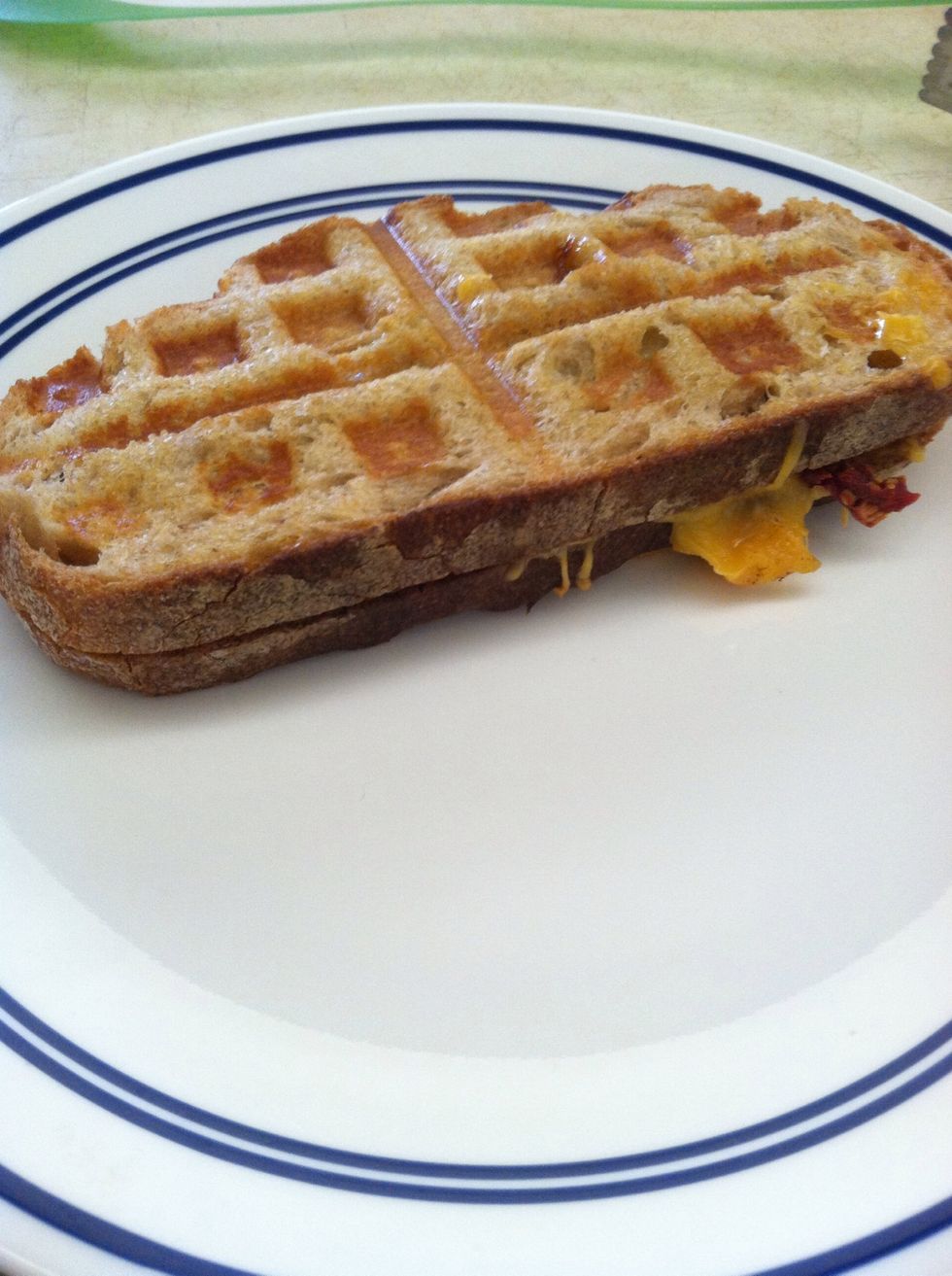 And BAM ya got yourself a delish panini!!!
Bread
Cheese
Butter
Spinach
Sundried Tomatos