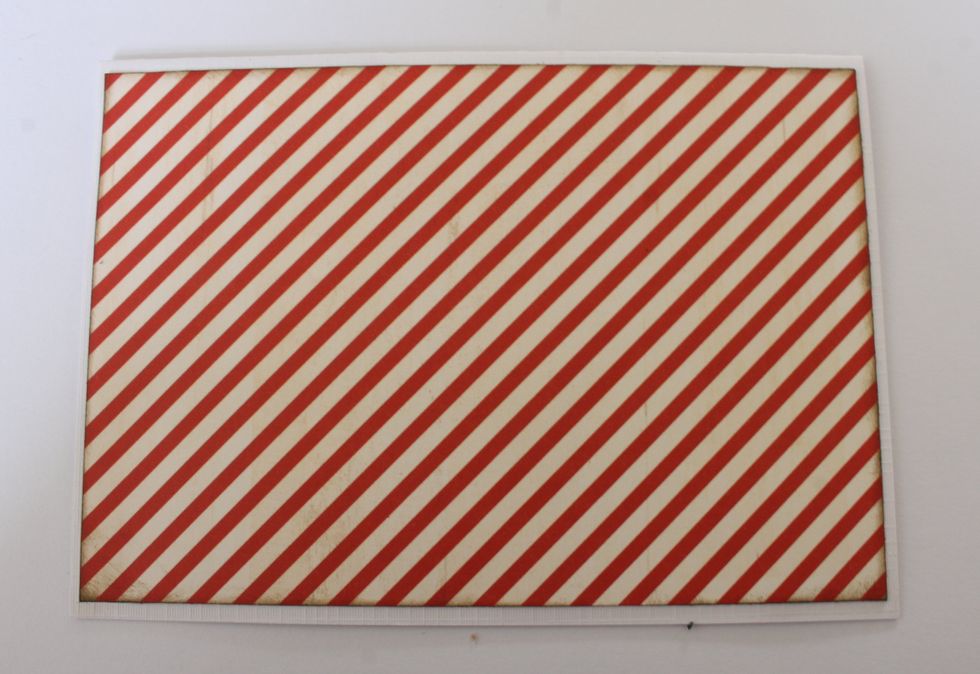 Use a piece of linen cardstock of 5.9 x 7.9" and fold it in the middle. Cut out a rectangle of 5.7x3.6" from the "R&R" paper and attach it onto the cardstock card base.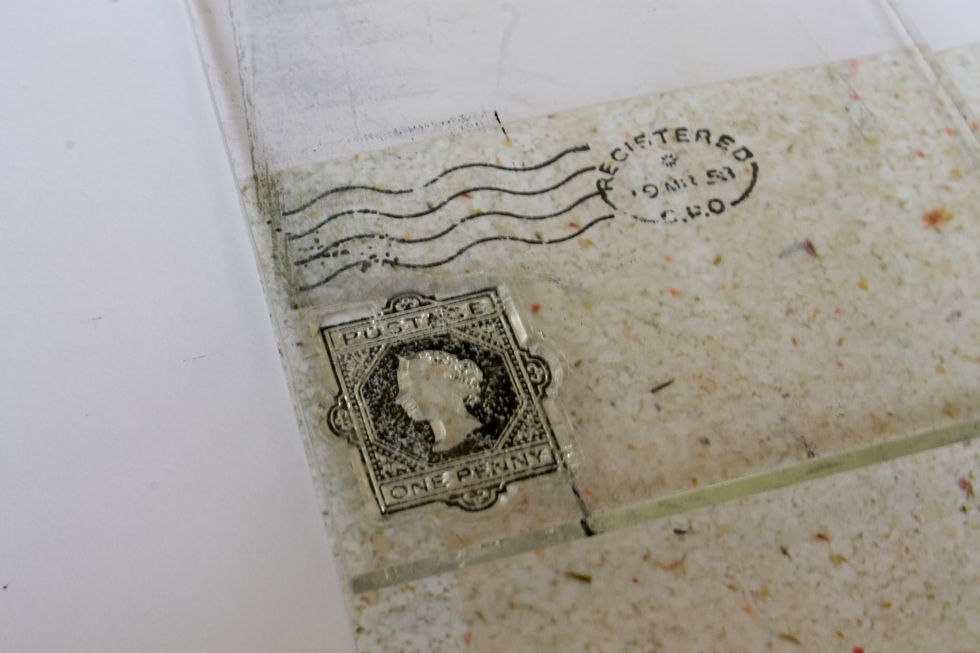 Stamp a few postage stamps with the Postale clear stamps on the "Adventure" paper.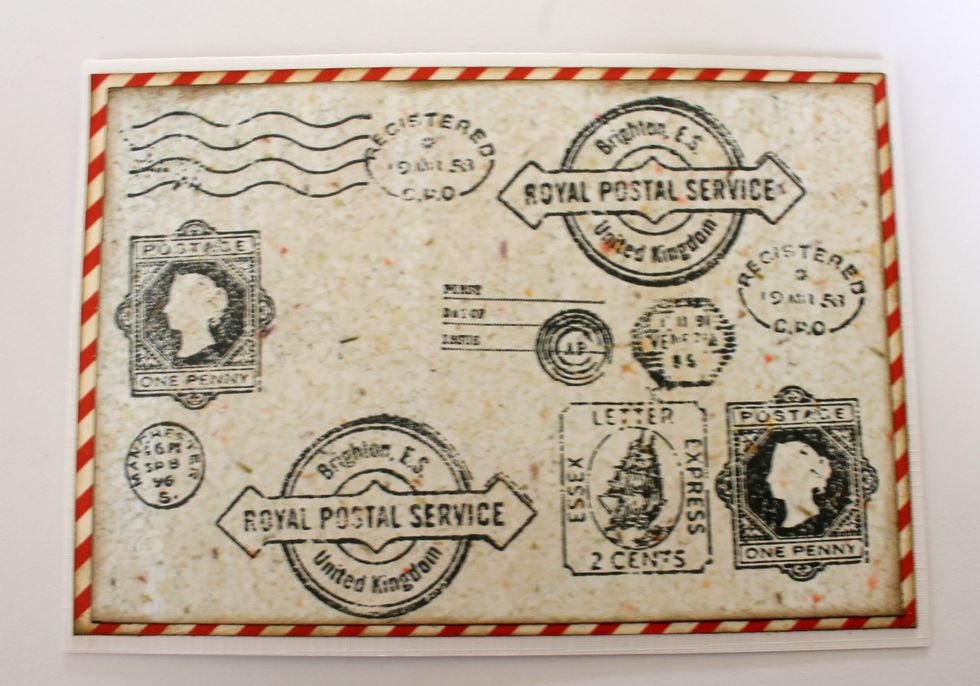 Cut out a rectangle of 5.5x3.4" from the "Adventure" paper and attach it on top of the red paper.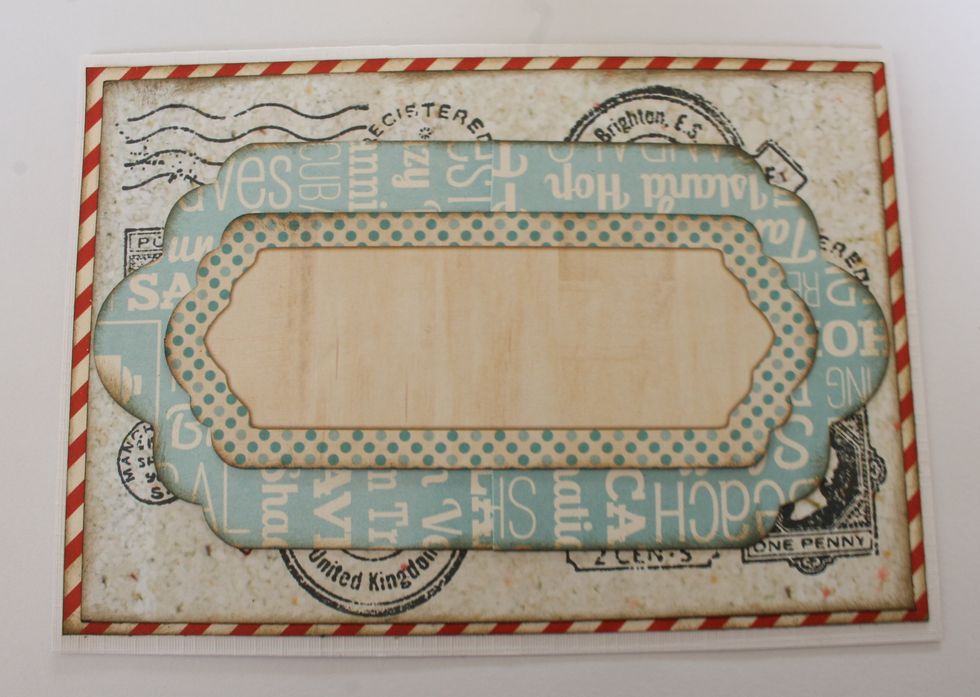 Cut out two tags with the largest die from the Nested Tags die set. Attach them in the middle of the card. Then attach a Noteworthy die-cut on top of the tags.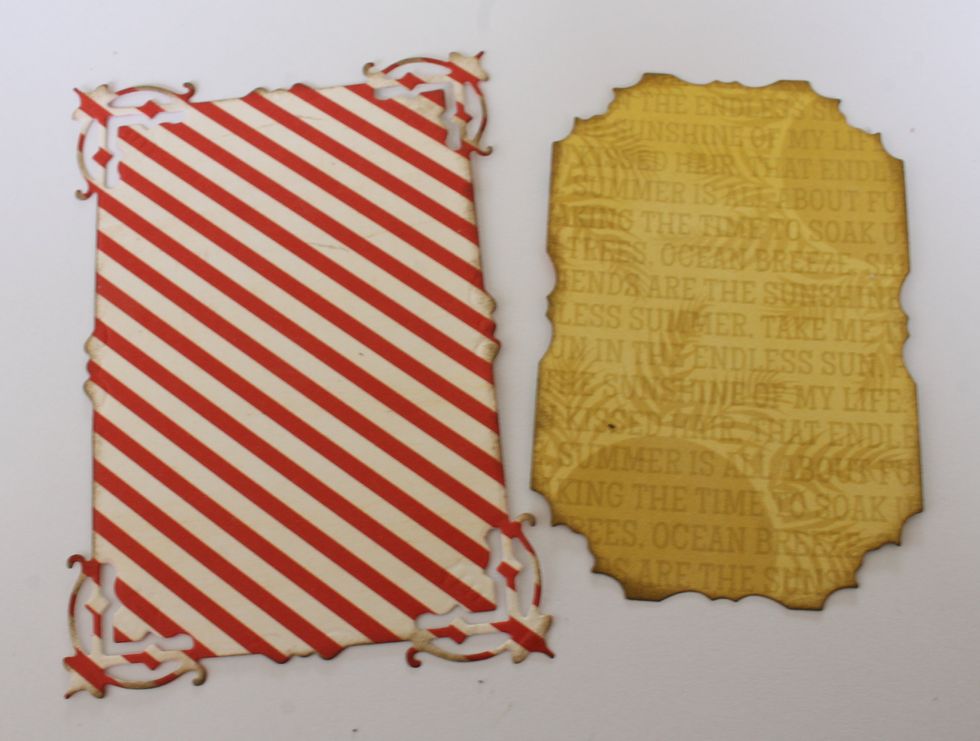 Cut out two rectangular shapes from different sheets of paper with the Lattice Frame dies.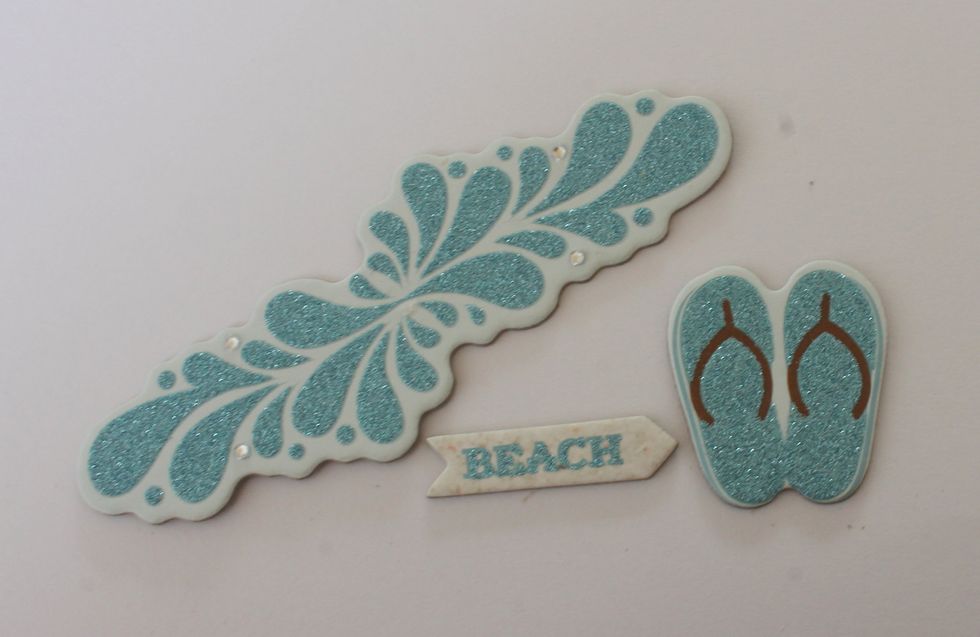 Peel off the glitter waves from one of the Chipboard Layered stickers. Also take the flip flops and the Beach chipboard piece from the Layered Chipboard package.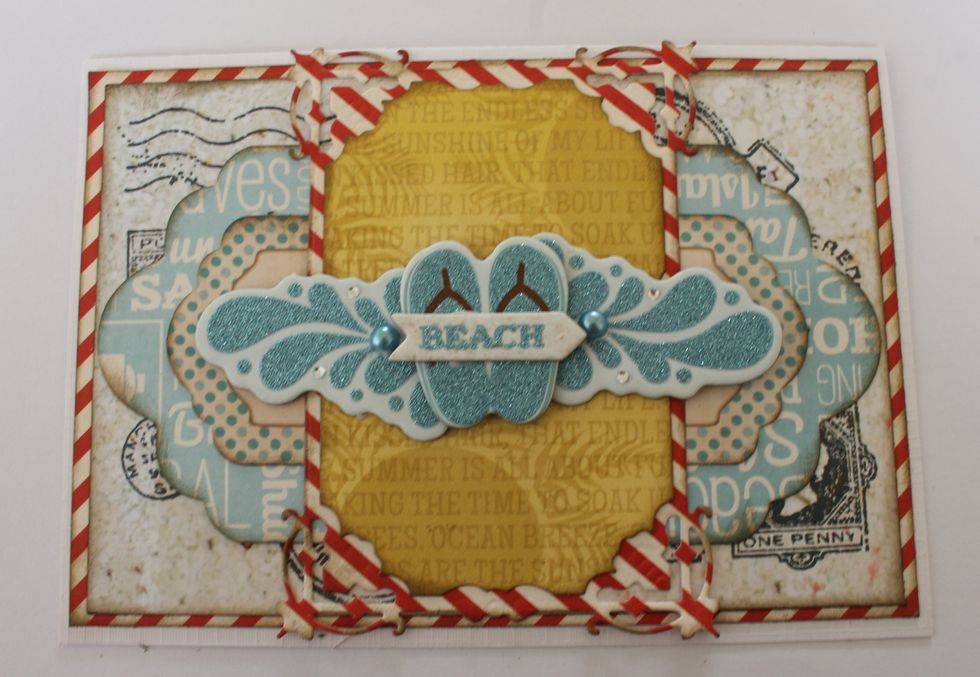 Staple the chipboard pieces on top of each other and add two pearls to the chipboard waves.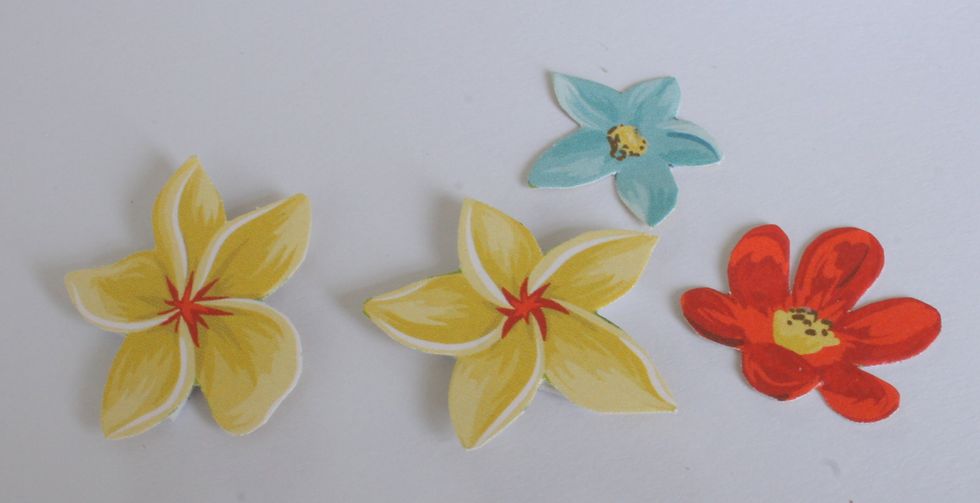 Finally, cut out four flowers from the "Beach Therapy" paper. Attach two flowers on your card with foamtape and attach the other two flowers with tissue tape. Also add pearls to the flower centers.
1.0 Bo Bunny Beach Therapy 'Beach Therapy' paper
1.0 Bo Bunny Beach Therapy 'Breeze' paper
1.0 Bo Bunny Beach Therapy 'Adventure' paper
1.0 Bo Bunny Beach Therapy 'R&R' paper
1.0 Bo Bunny Beach Therapy Layered Chipboard
1.0 Bo Bunny Nested Terrific Tag Dies
1.0 Bo Bunny Lattice Frame Dies
1.0 linen cardstock
1.0 Tim Holtz Distress Ink Walnut Stain
1.0 Die-Cutting Machine
1.0 Bo Bunny Postale Clear Stamps
1.0 Bo Bunny Double Dot Licorice Ink
1.0 Bo Bunny Beach Paradise Noteworthy
6.0 pearls