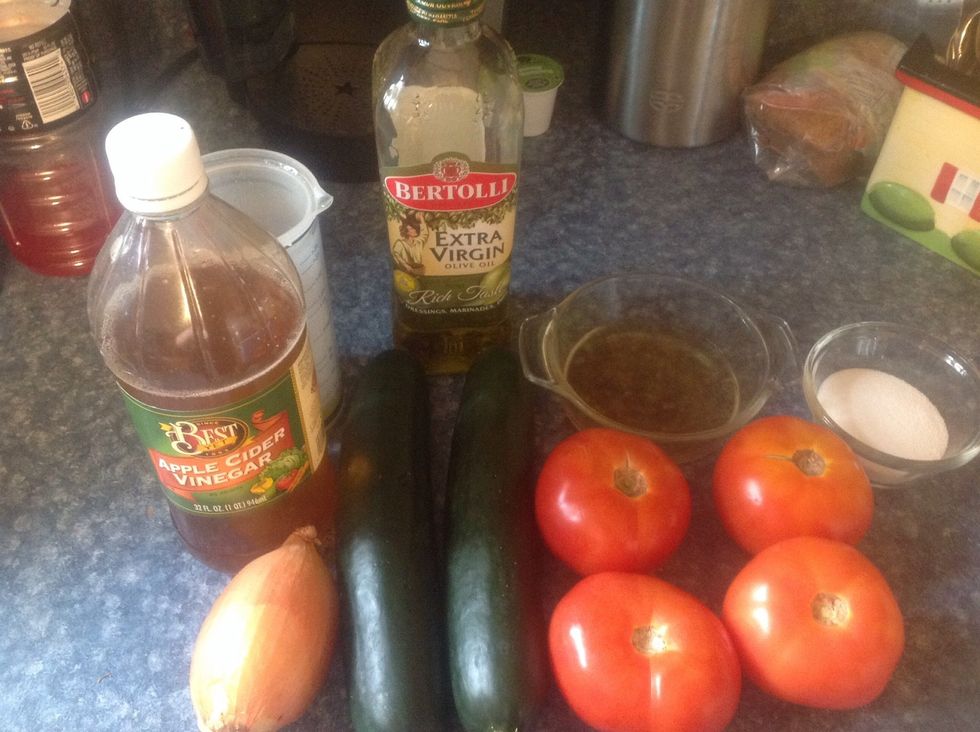 Gather your supplies, I like apple cider vinegar and olive oil. You can substitute.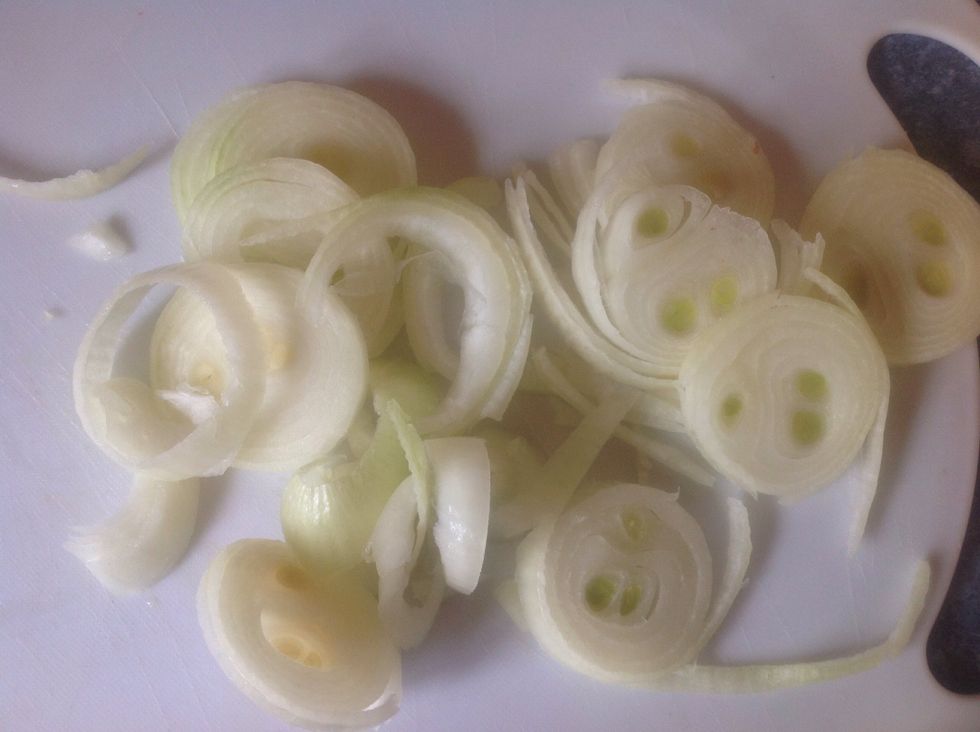 Peel and slice your onions
Slice your tomatoes in half then cut into wedges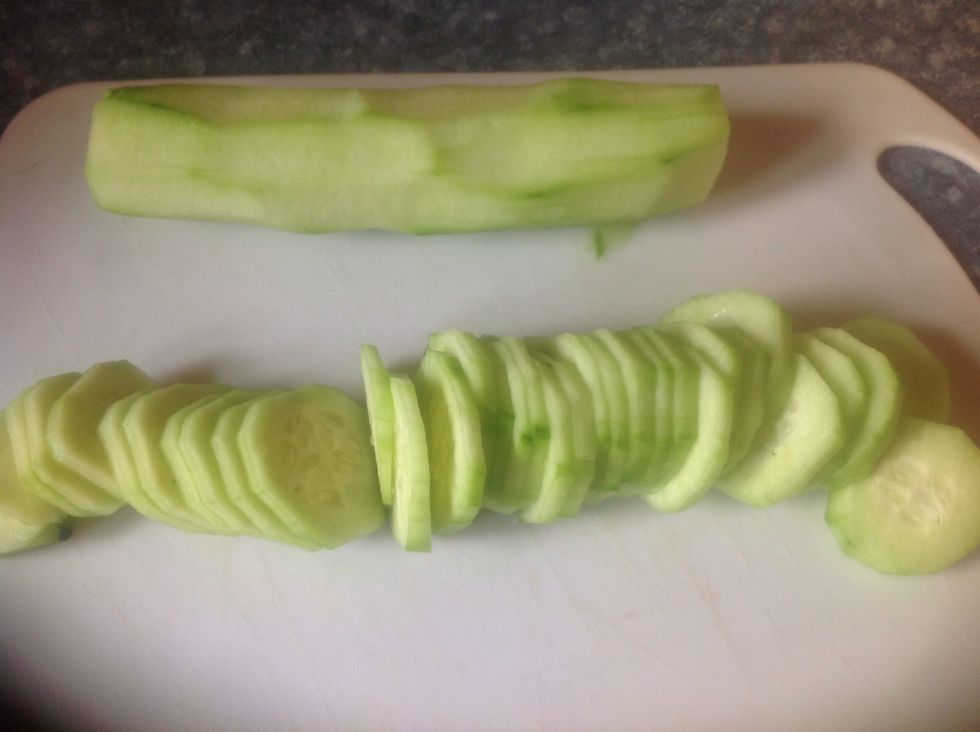 Peel cucumbers then slice across into 1/4 inch pieces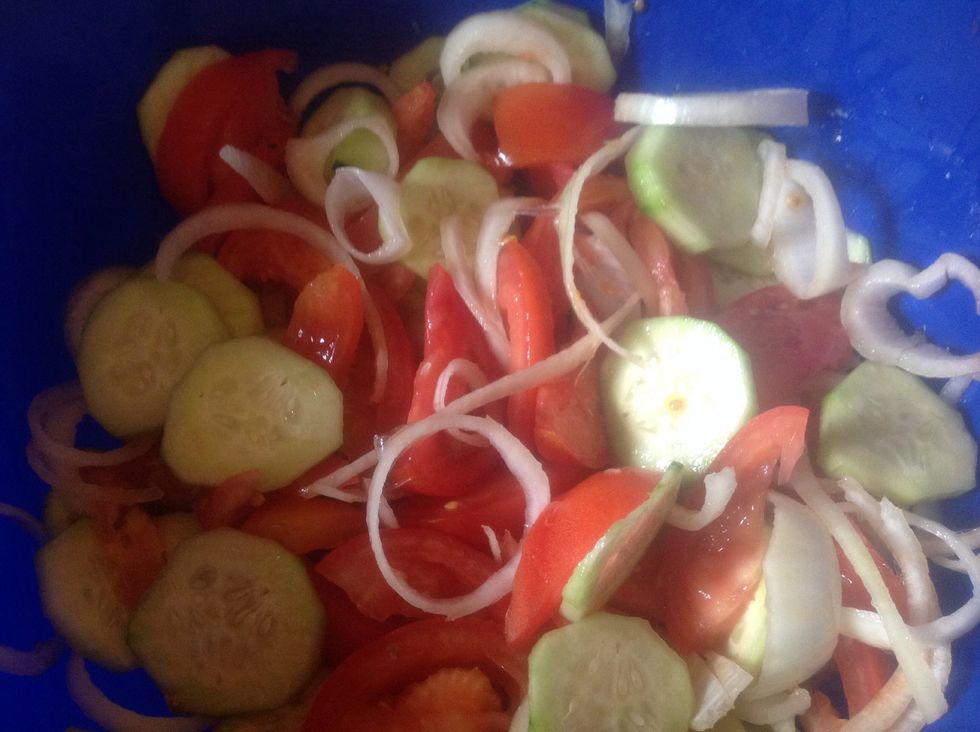 Mix tomatoes, cucumbers and onions together in a large mixing bowl. Then add all the other ingredients and mix well.
Place in covered bowl and refrigerate for about 2 hours before serving. Enjoy this easy summer side dish.
3.0 Tomatoes
1.0 Large yellow onion
1/2c Vinegar
1/4c Oil
1/4c Sugar
2.0tsp Salt
1.0tsp Black pepper
1.0c Water
3.0 Cucumbers