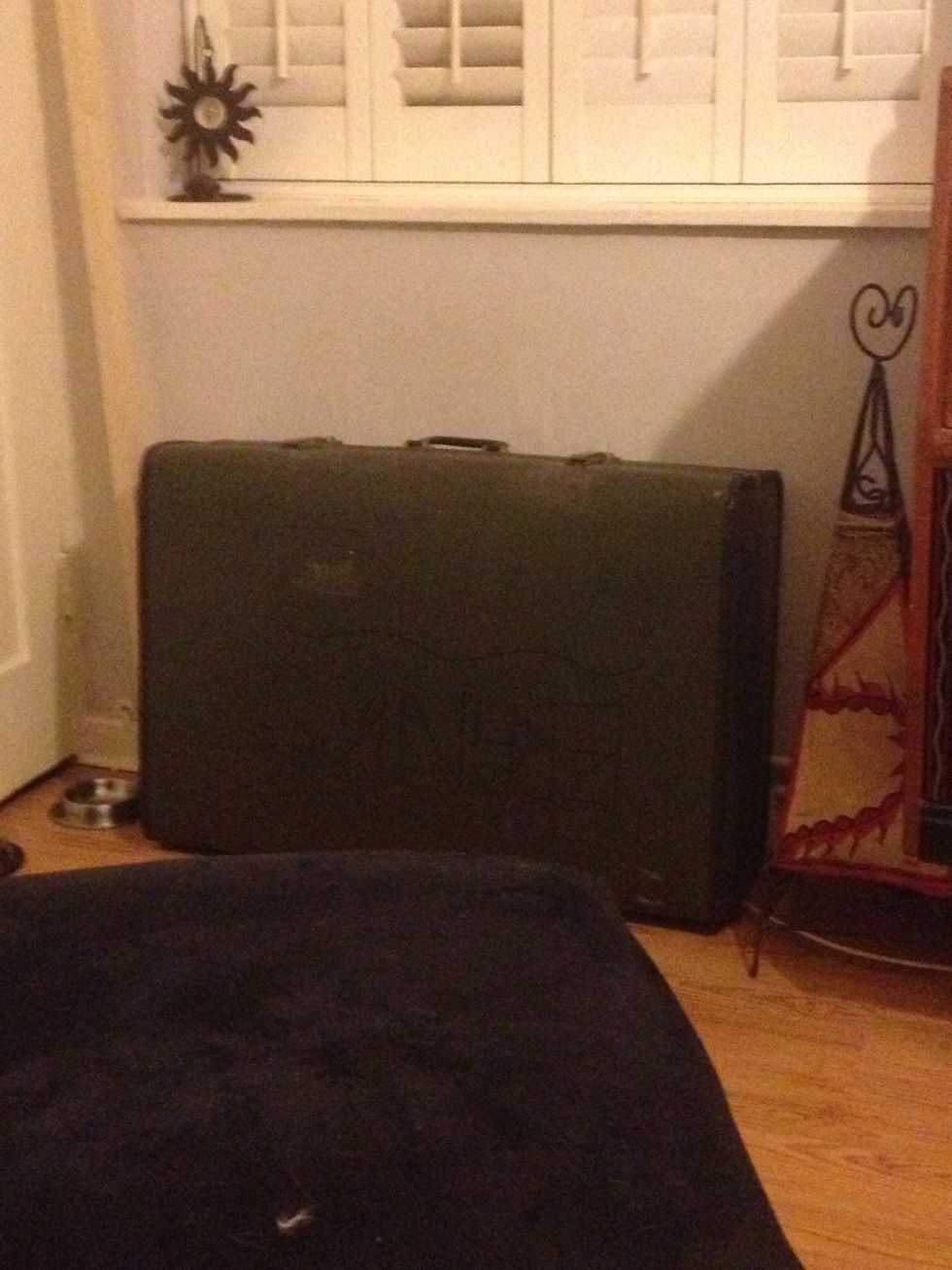 Take one old vintage hard case suit case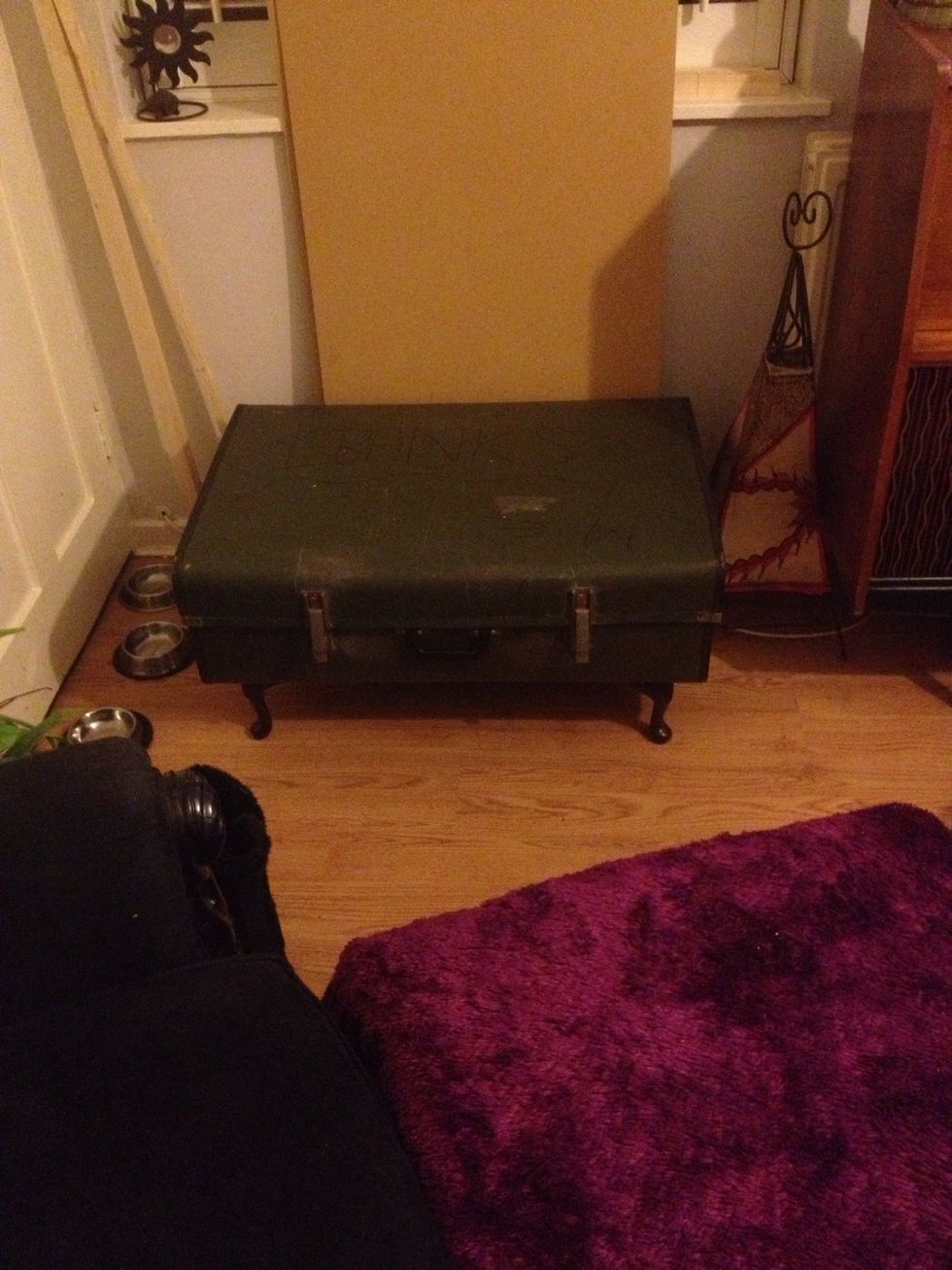 Add feet to base of case (use drill to make holes)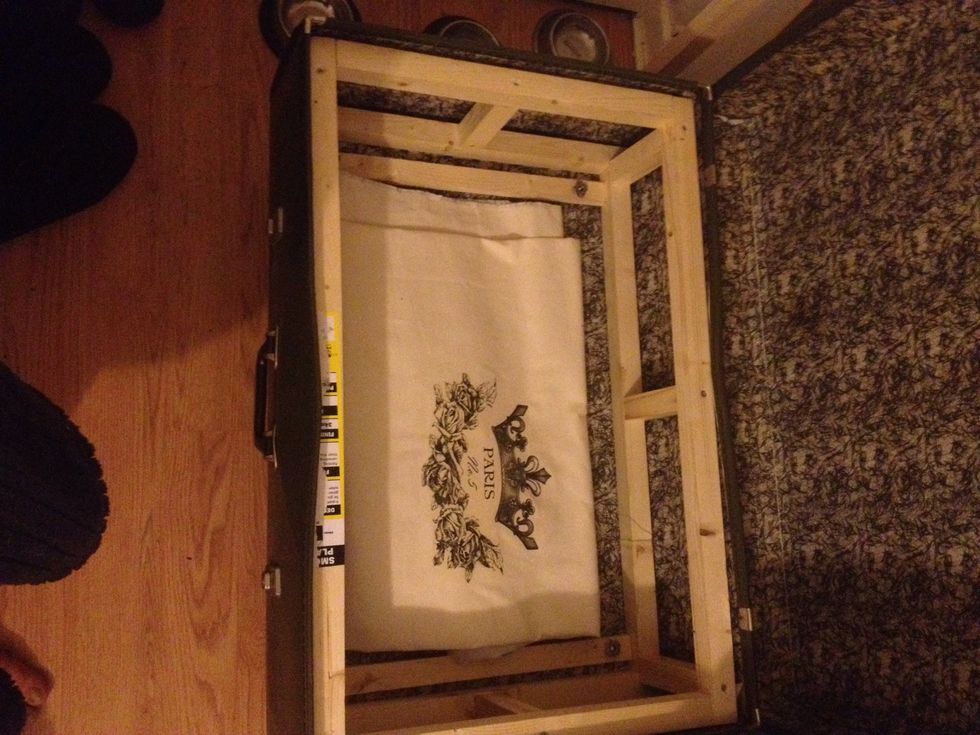 Build a box frame and fix to the lower part of case. fix legs to wooden frame for strong support .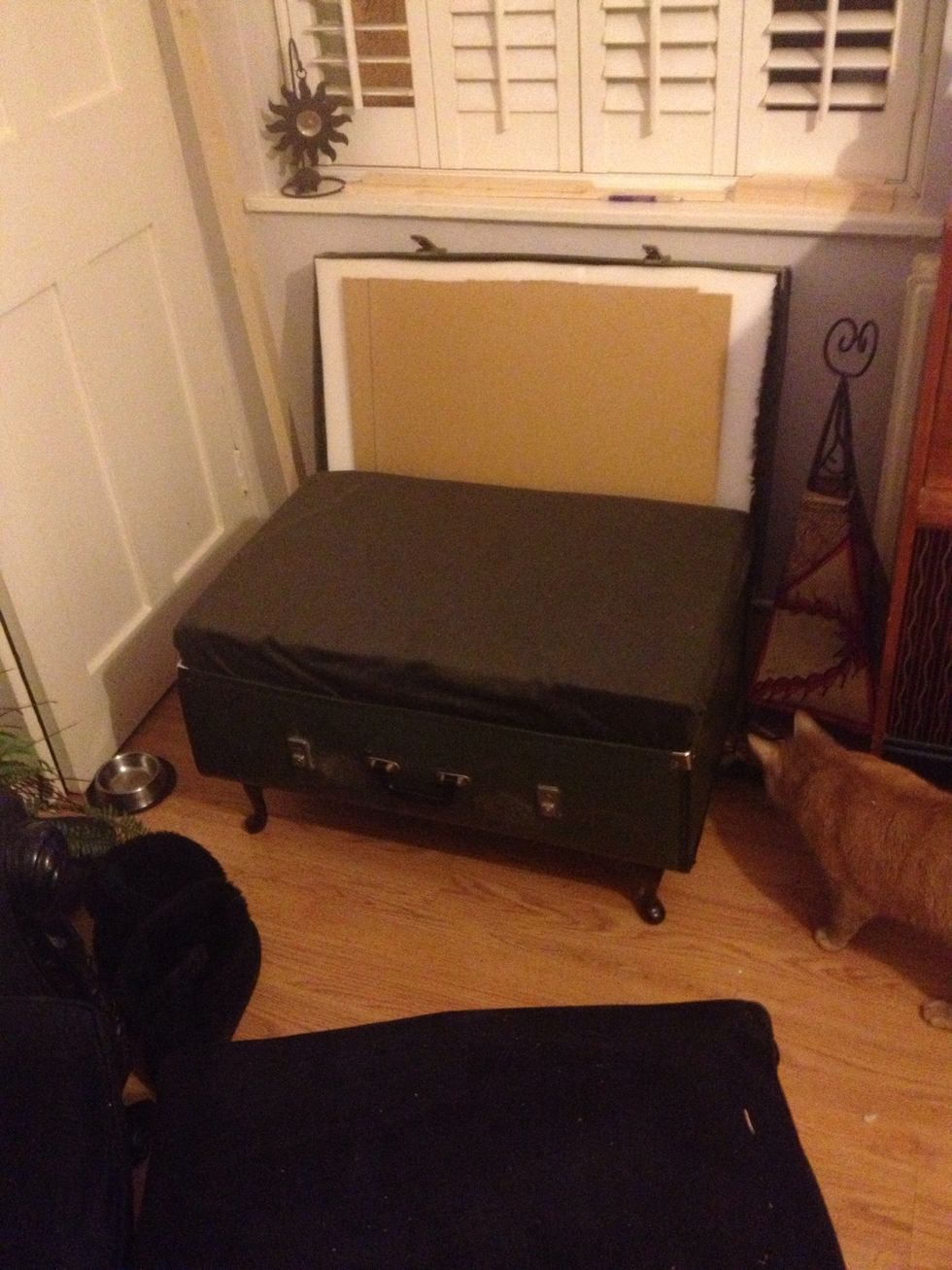 Cut hardboard and foam to size (measure well). Cover foam with wadding and fix desired fabric to foam using the stable gun to fix to the layered hardboard. Use hot glue or tack gun to cover the back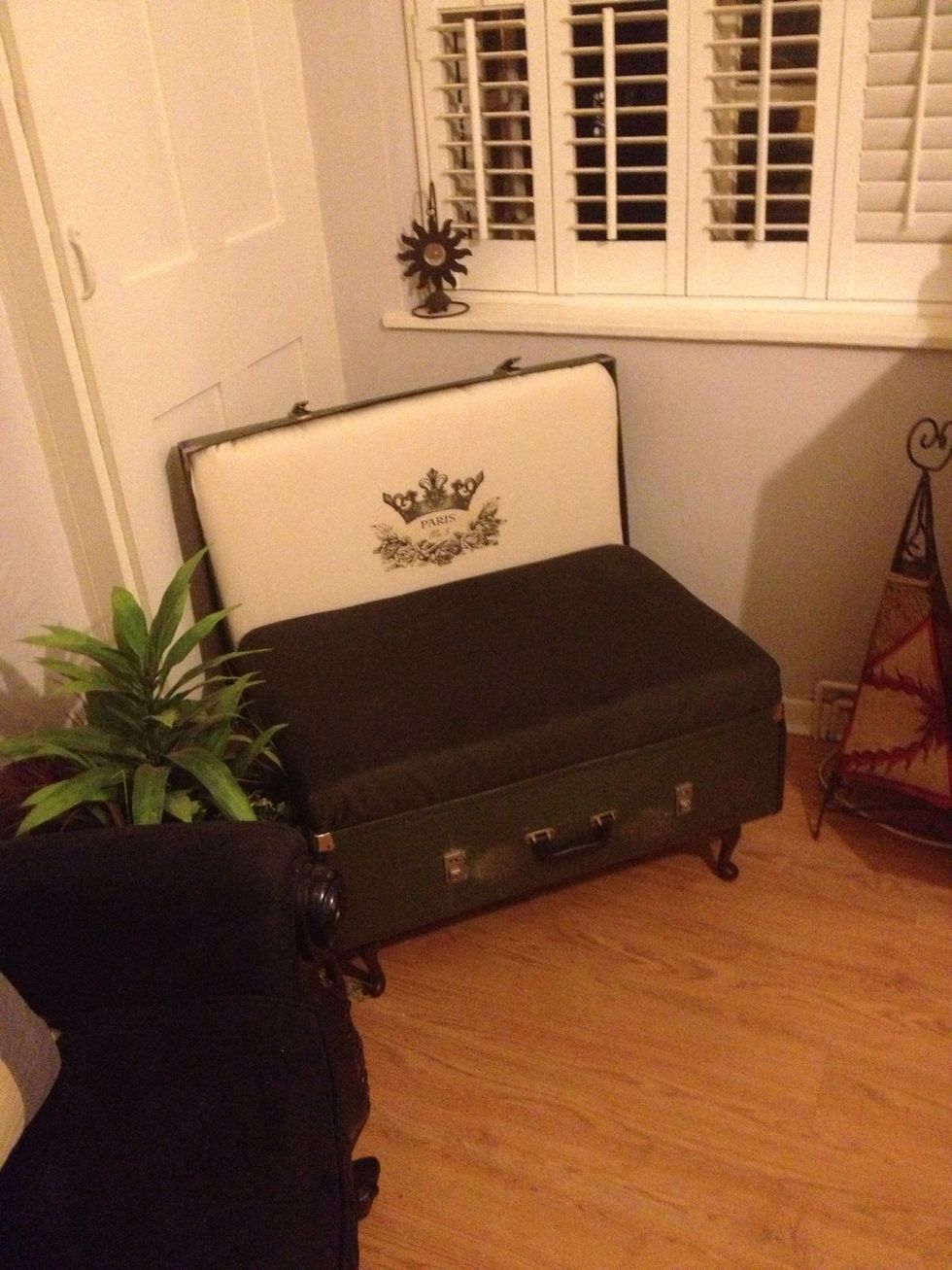 Almost done - now fix cushion inside upper and lower opening of the case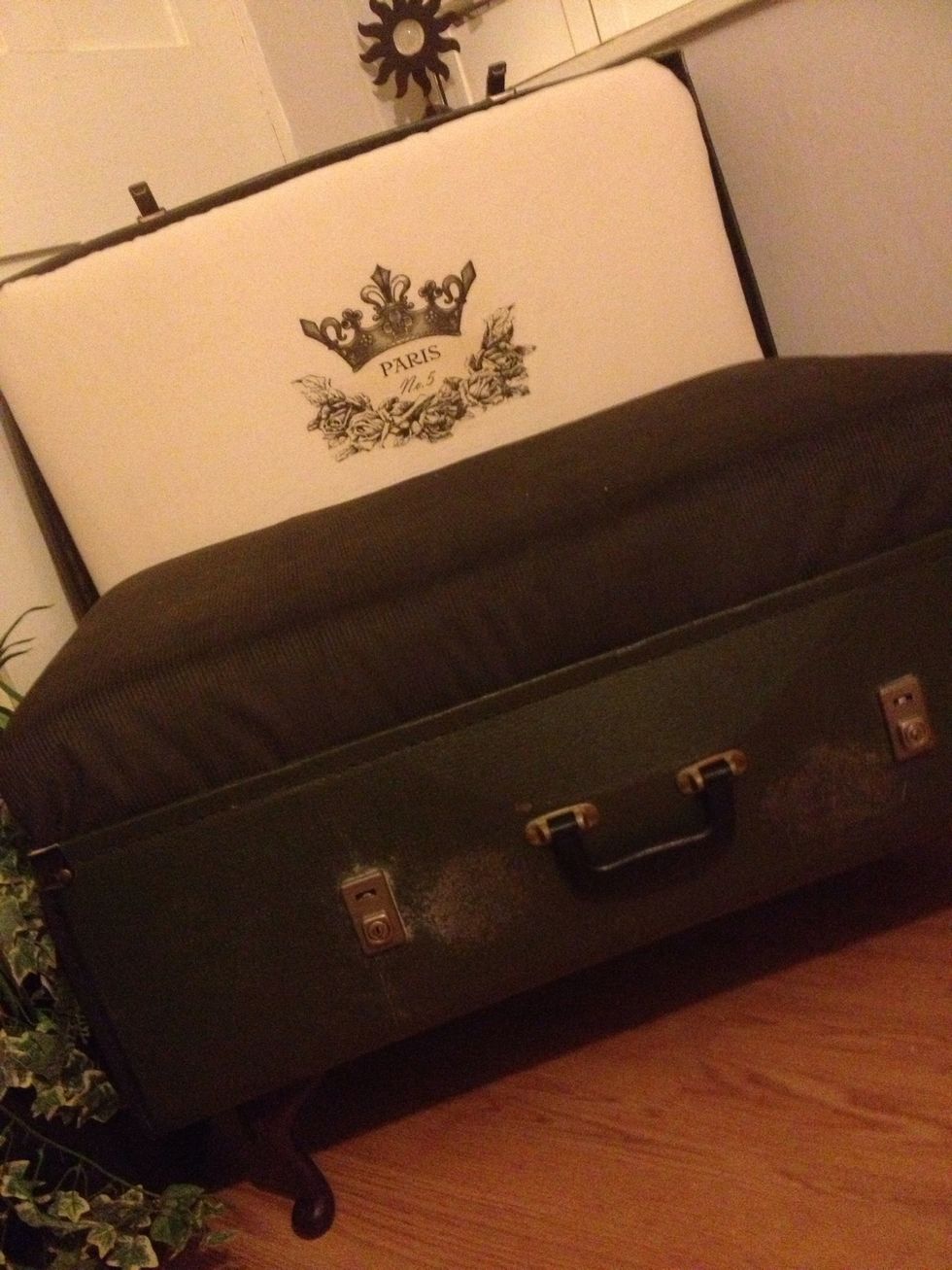 Looking good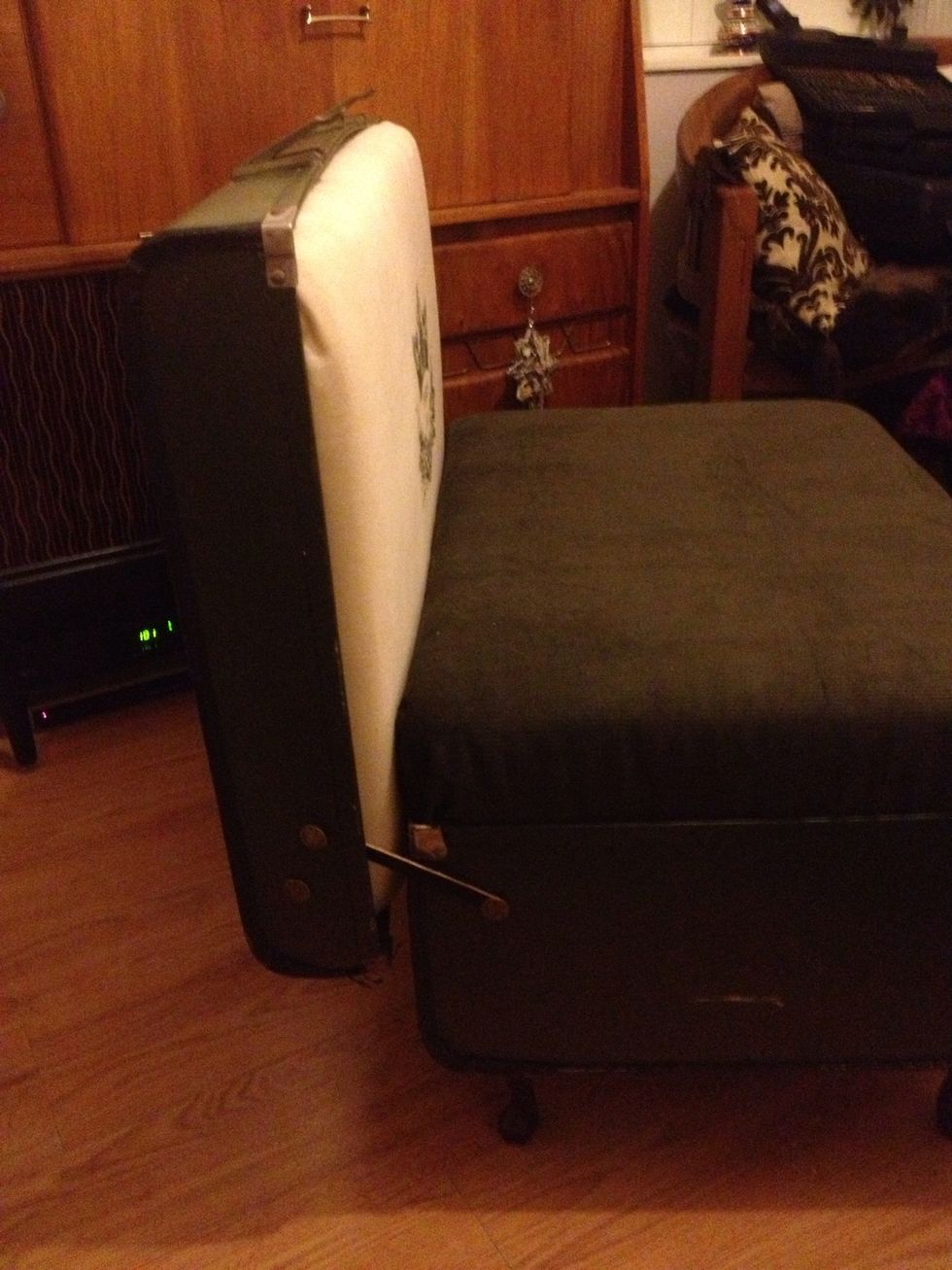 To keep the back up right rivet strong leather to side if the case. You can also use brackets on the back if you want.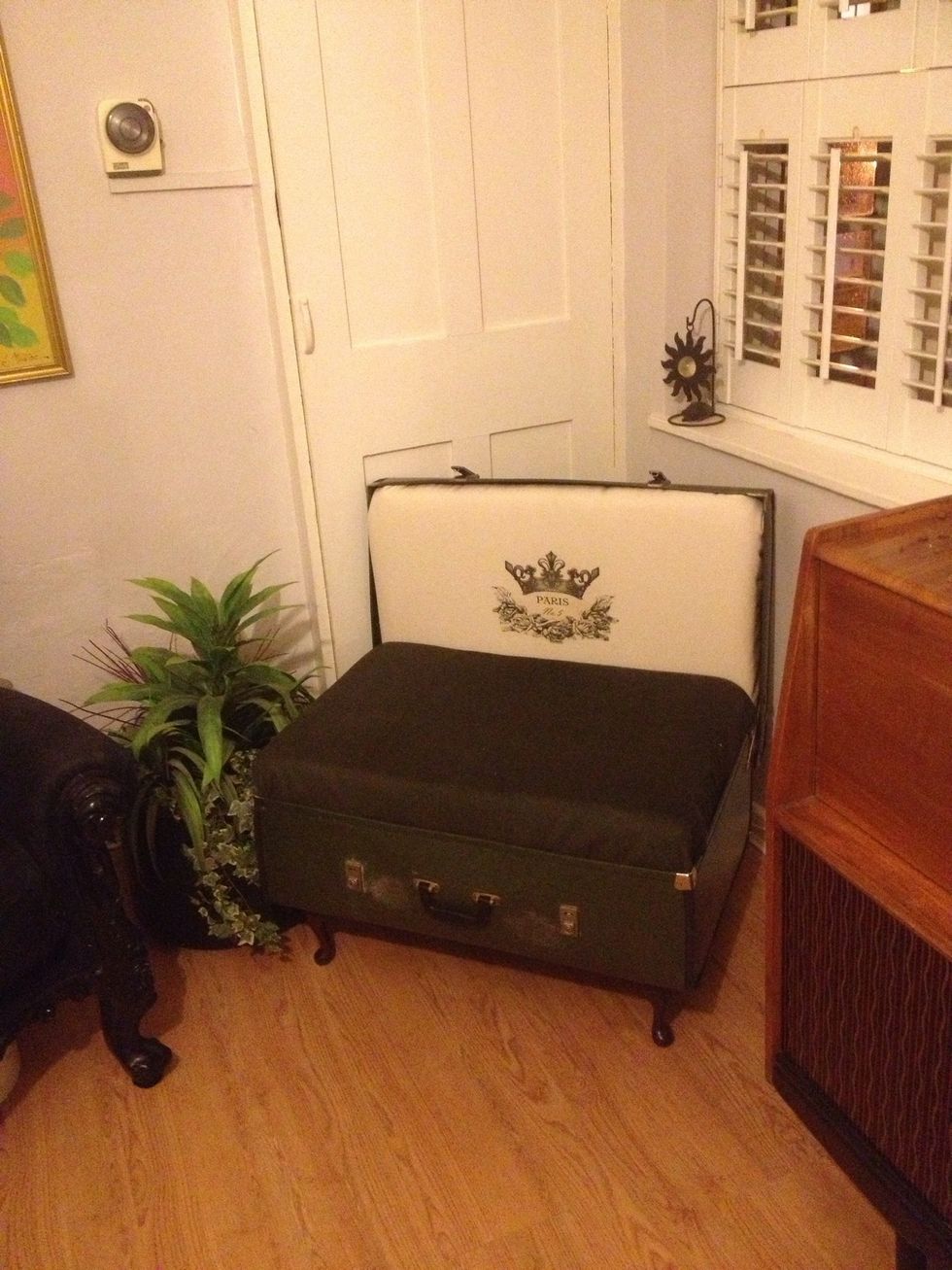 Hey presto - one very sturdy vintage suitcase chair. Wooden frame, fire retardant, Queen Anne legs cord calico upholstered beauty. One of a kind must have item. More coming soon for sale UK only
4.0 2x2 wood
1.0 Suitcase
Staple Gun
Hot Glue gun
4.0 chair legs
Screws
Drill and drill buts
1.0 Hammer
Fire retardant foam
Fire retardant fabric
Hardboard
5.0m Wadding
1.0 Leather strap
4.0 Rivets
1.0 Stanley knife
1.0 Tape measure