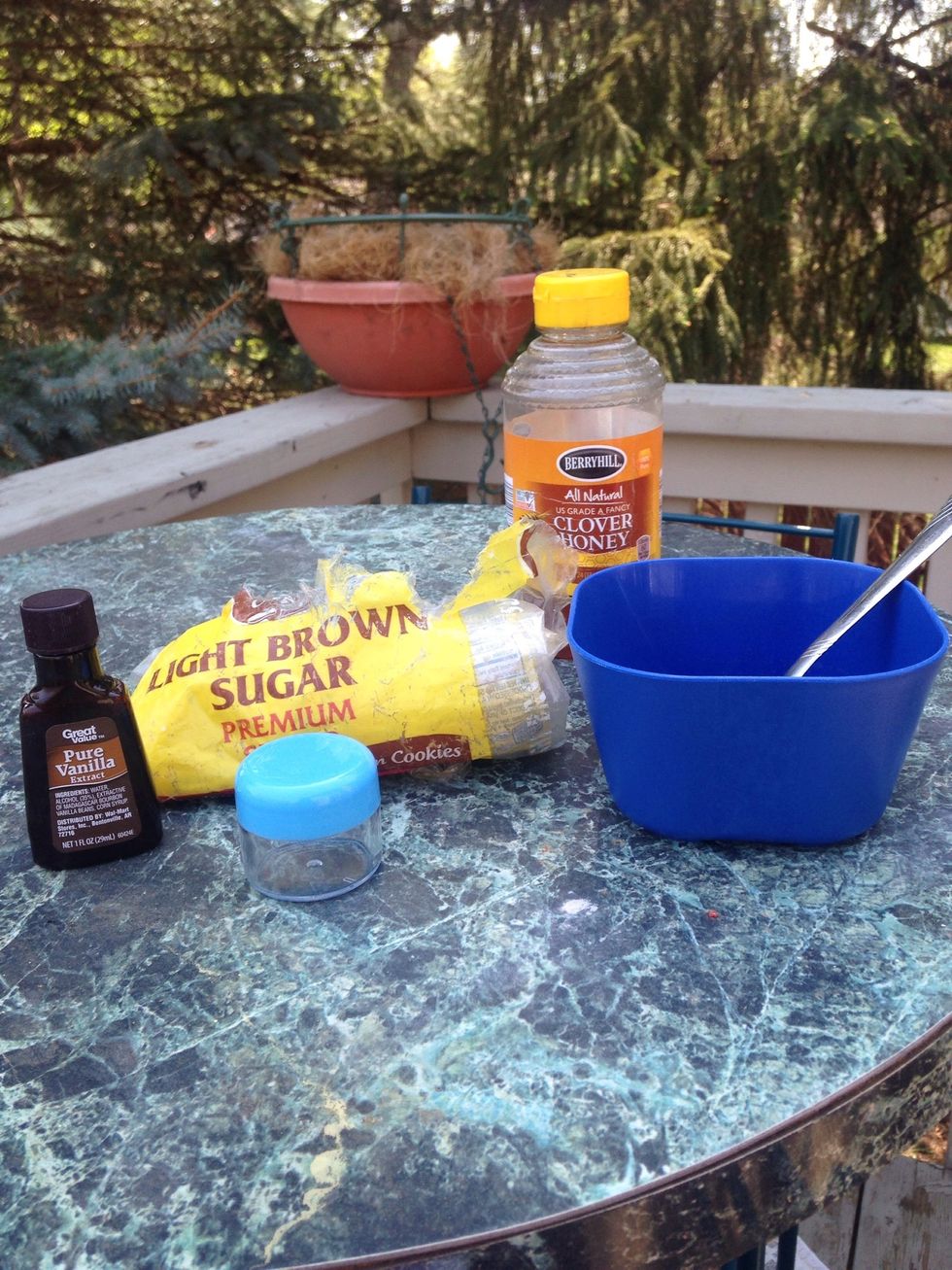 First, gather your supplies and ingredients. (Credits to: Great Value™, Berryhill™, and Bakers Corner™)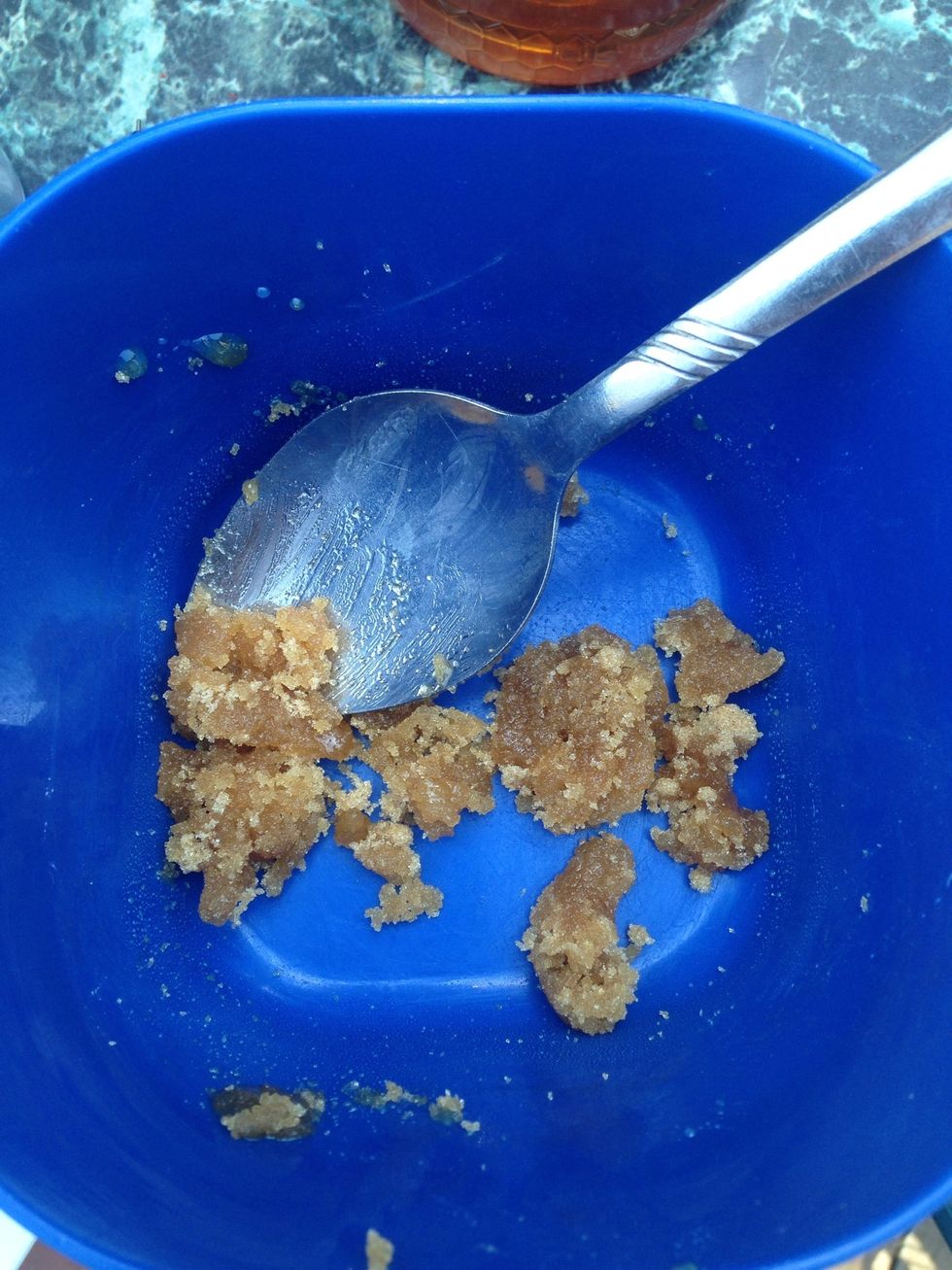 Add 1 tablespoon of brown sugar and a drizzle of honey (just enough to make the ingredients stick), then mix.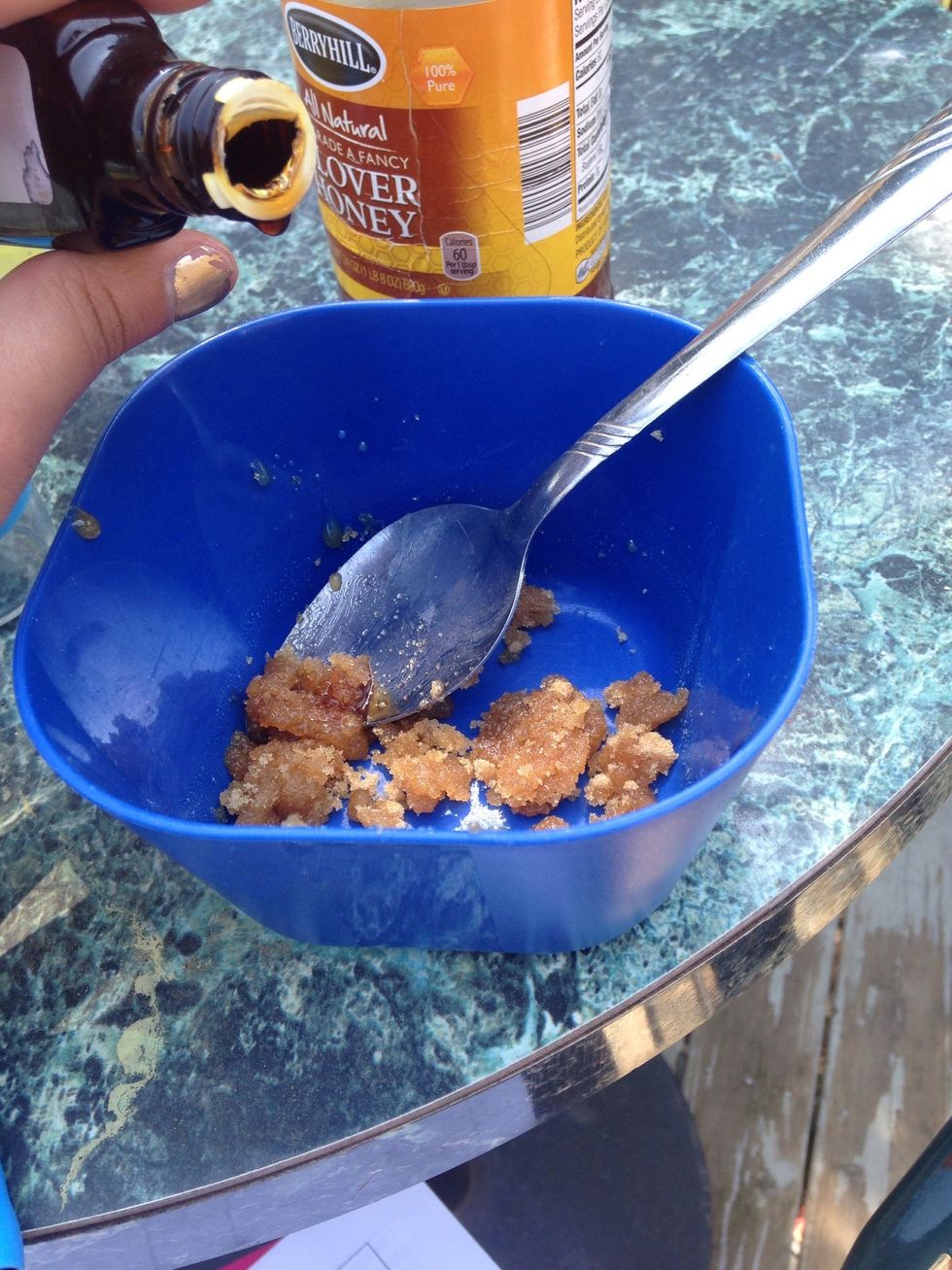 Take your vanilla and add two drops to the mixture.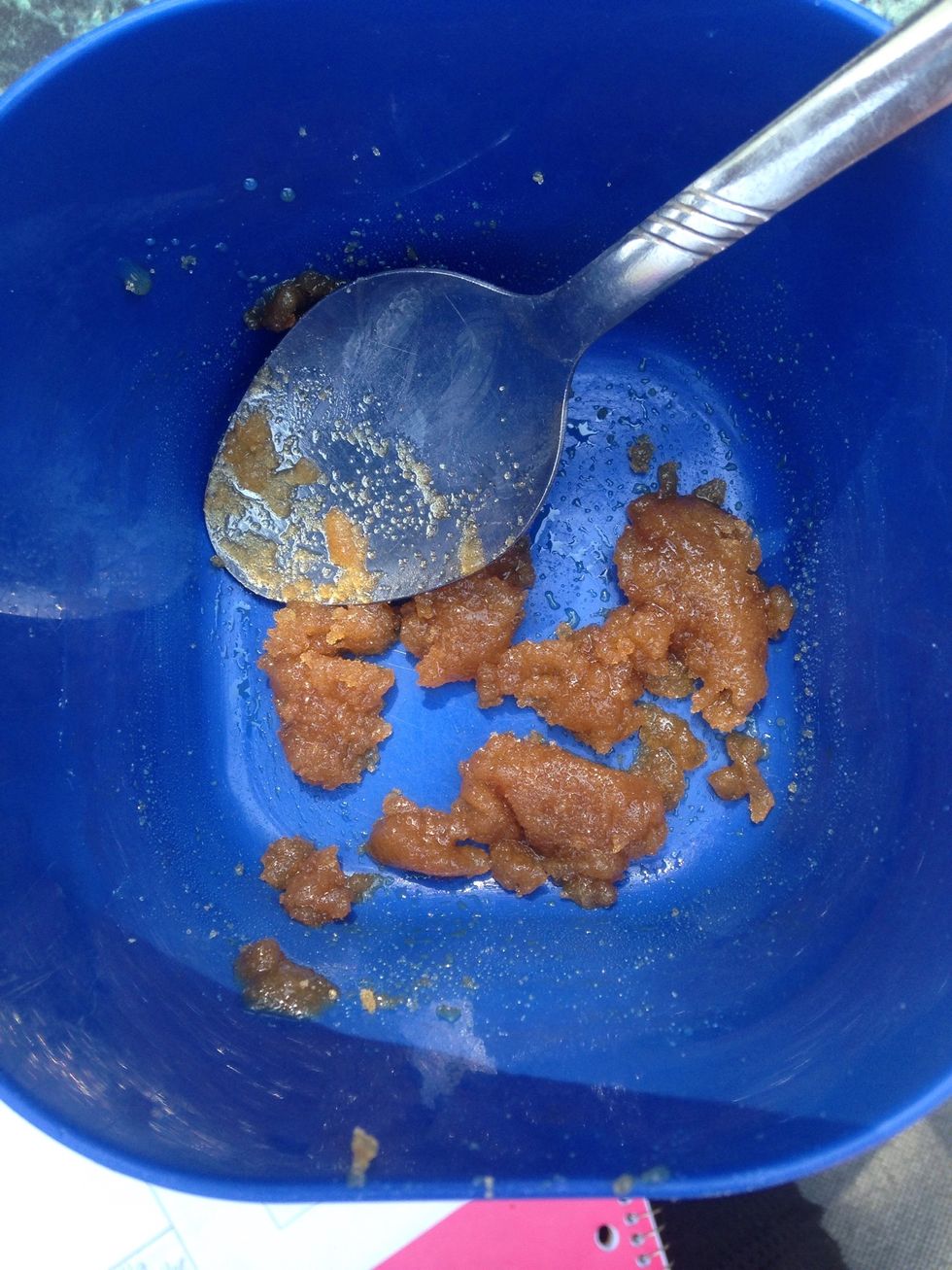 Mix in the vanilla.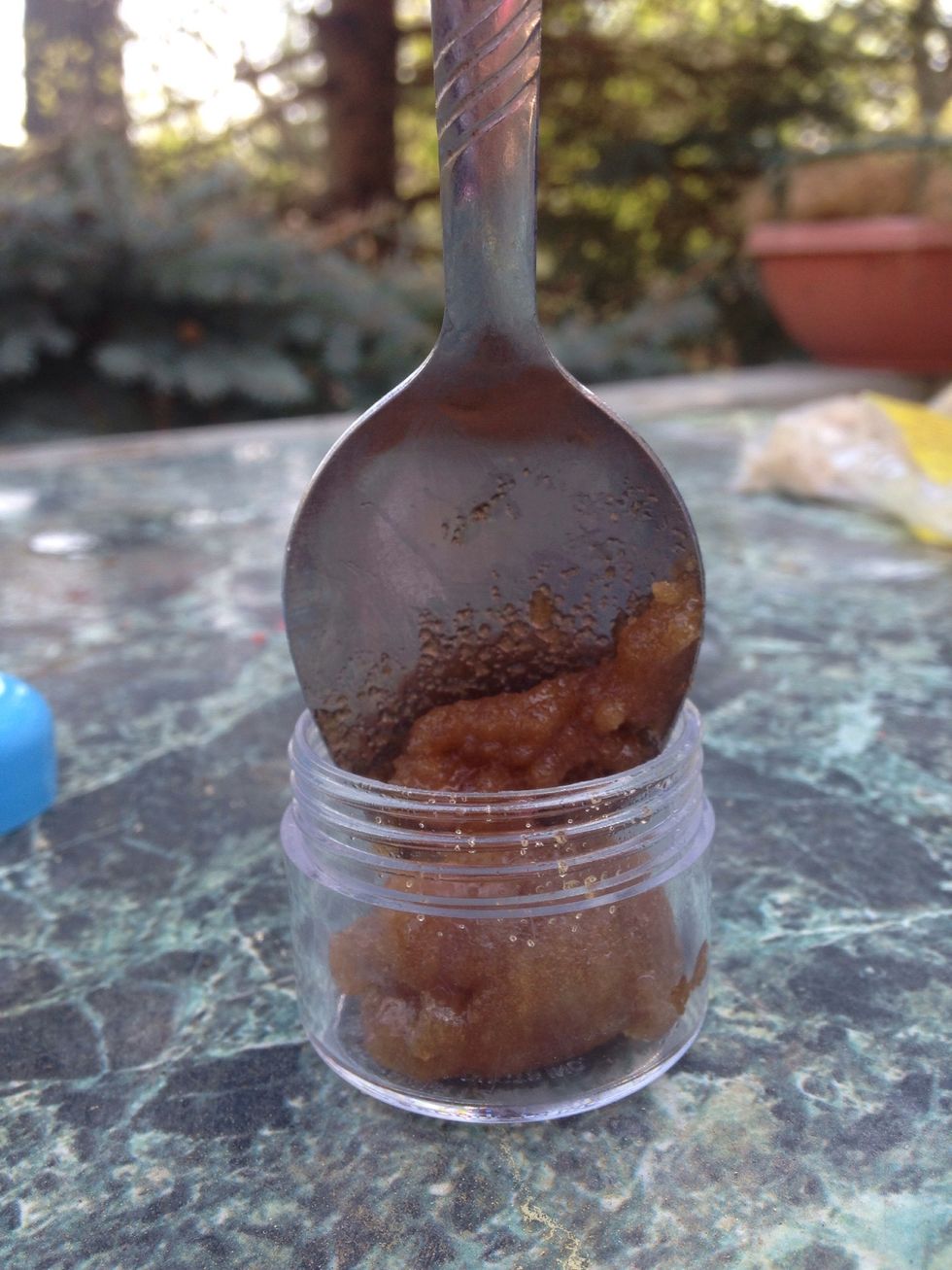 Scoop the mixture into your small container.
Now that you're finished, you can decorate your small container with Sharpies. (Credit to: Sharpie™)
1.0Tbsp Brown Sugar
drizzle of Honey
2.0 drops of Vanilla
1.0 Small Container
1.0 Tablespoon
Sharpies (optional)