Visual of what you need.
Place burger meat into both wells.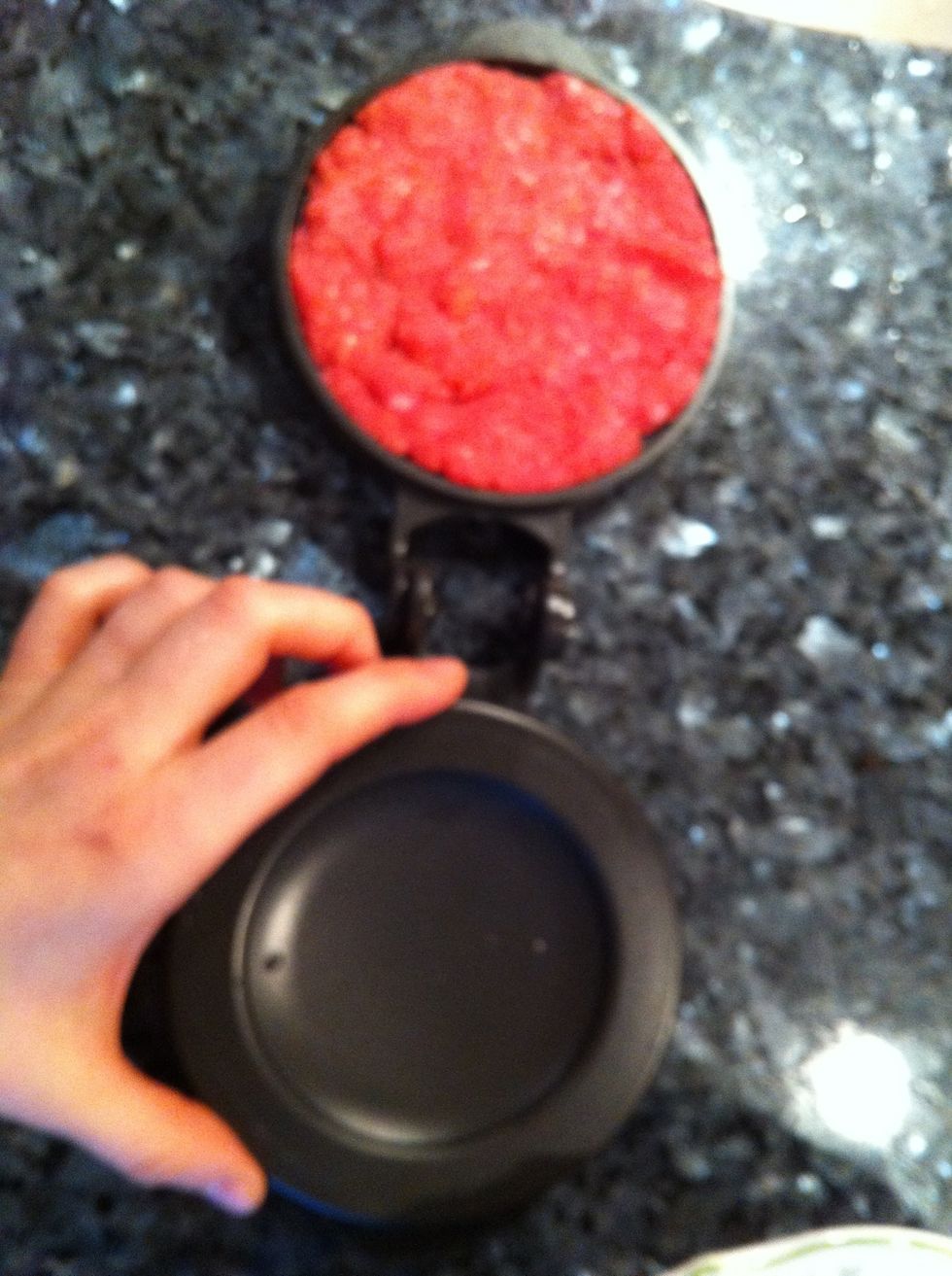 Place cap on top to creat a space for the stuffing.
Space for stuffing.
Add your stuffing. I used mushrooms and onions sautéed in balsamic vinegar with onions.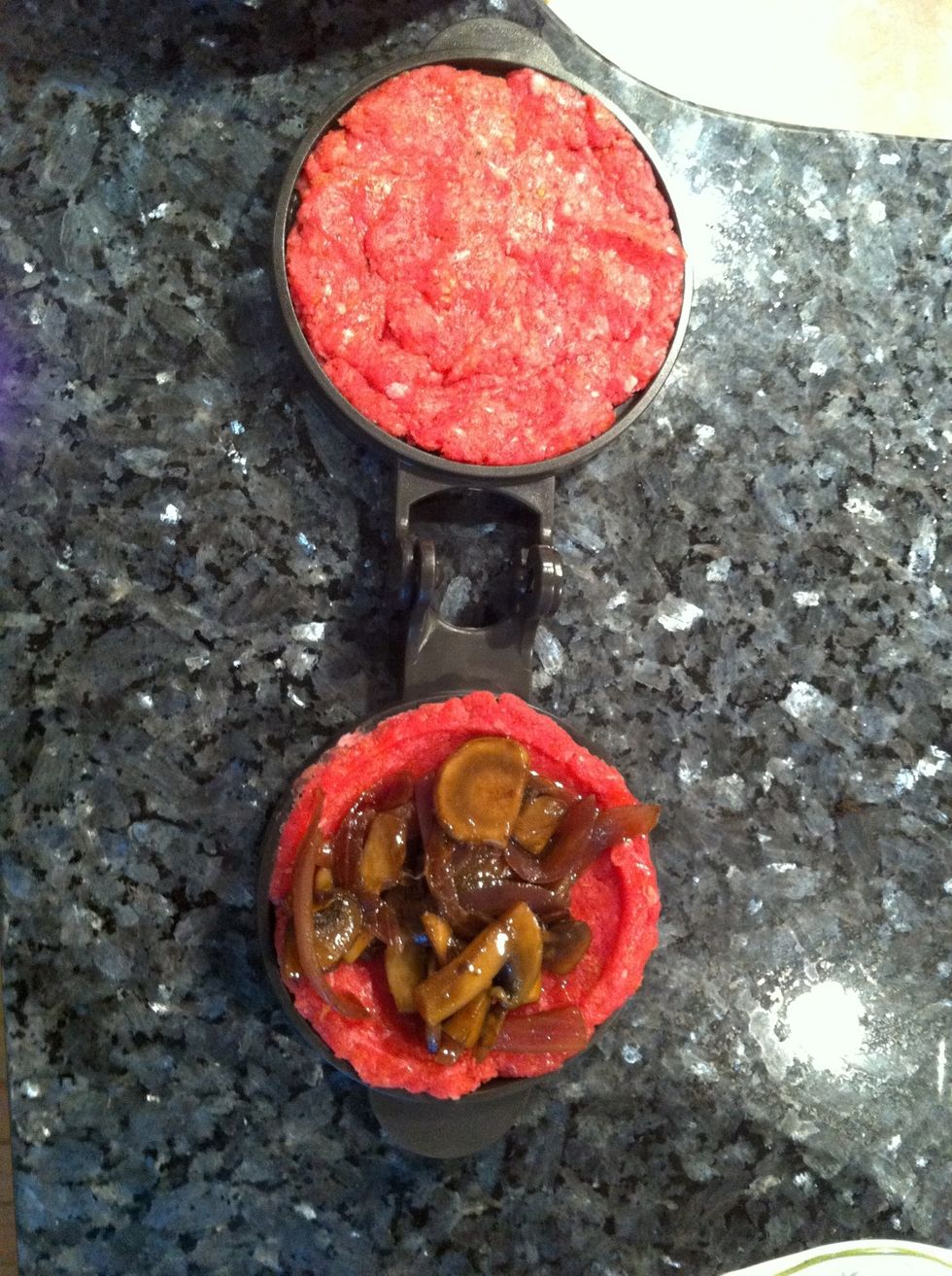 Place stuffing in space for stuffing created by the other insert.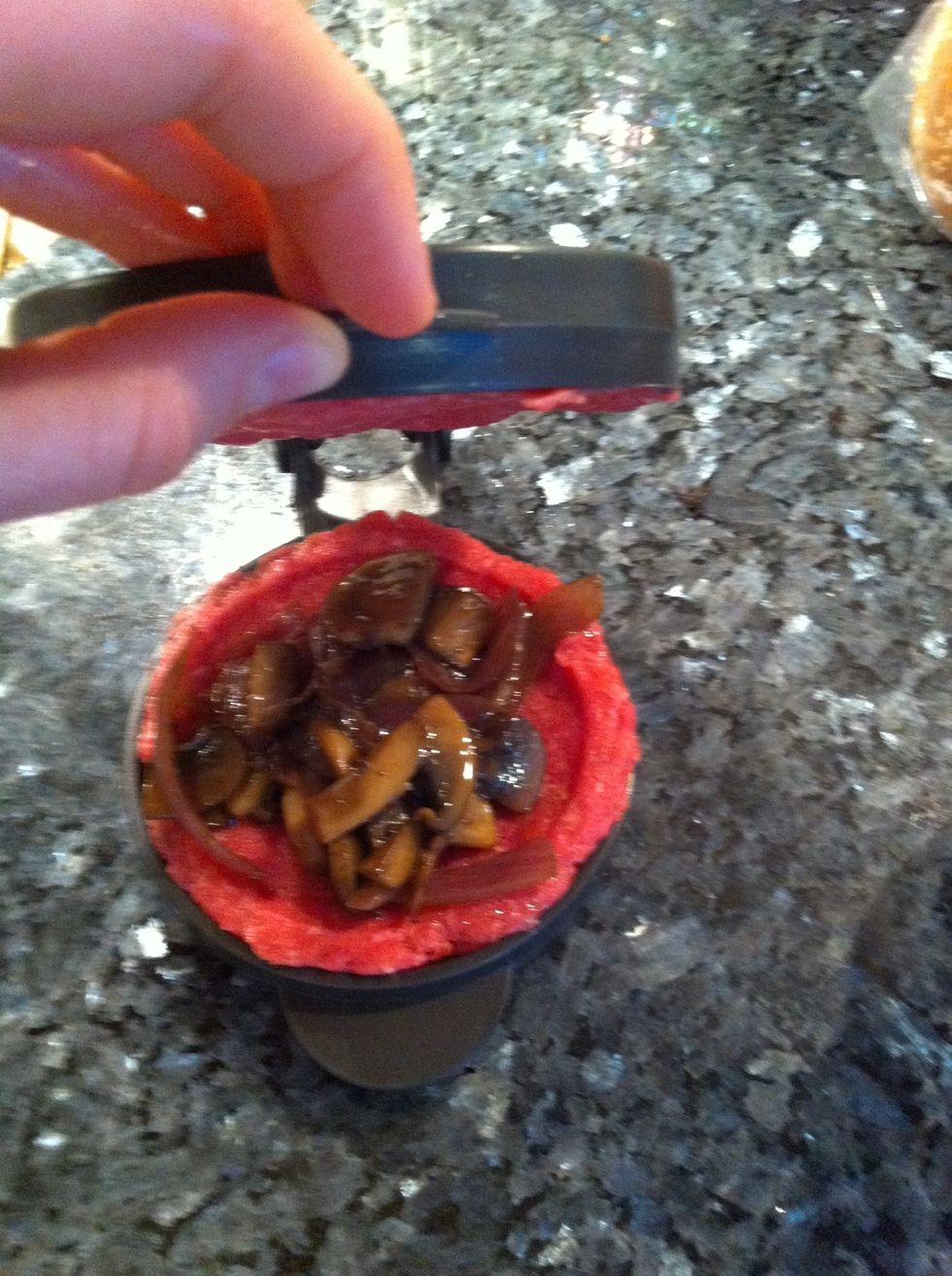 Close lid.
Press hard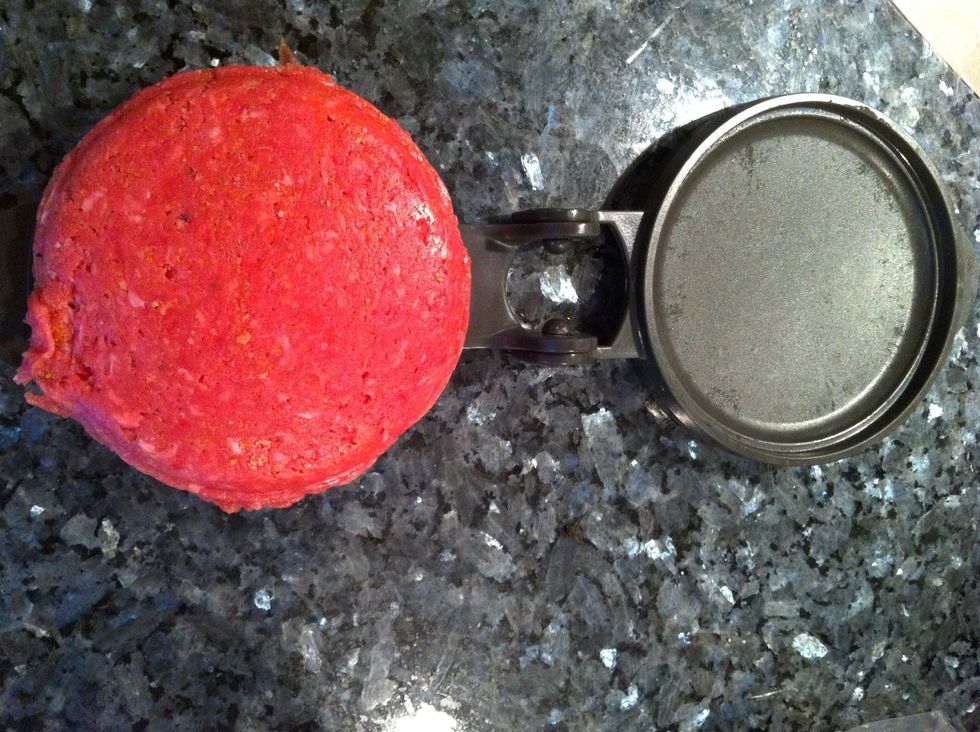 Walla!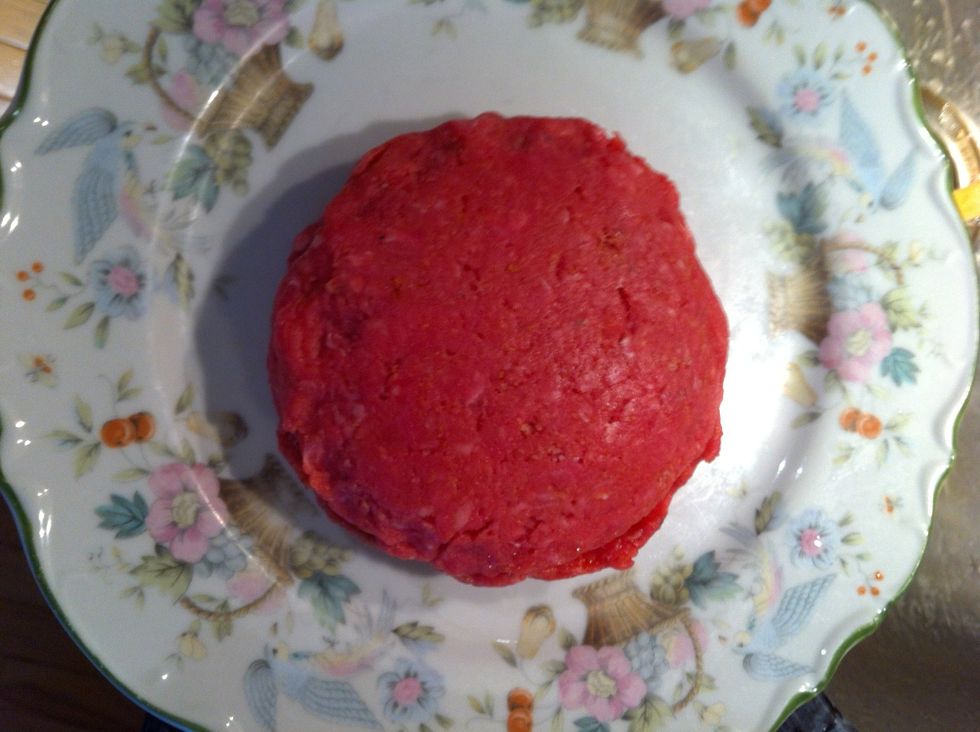 Ready for the grill!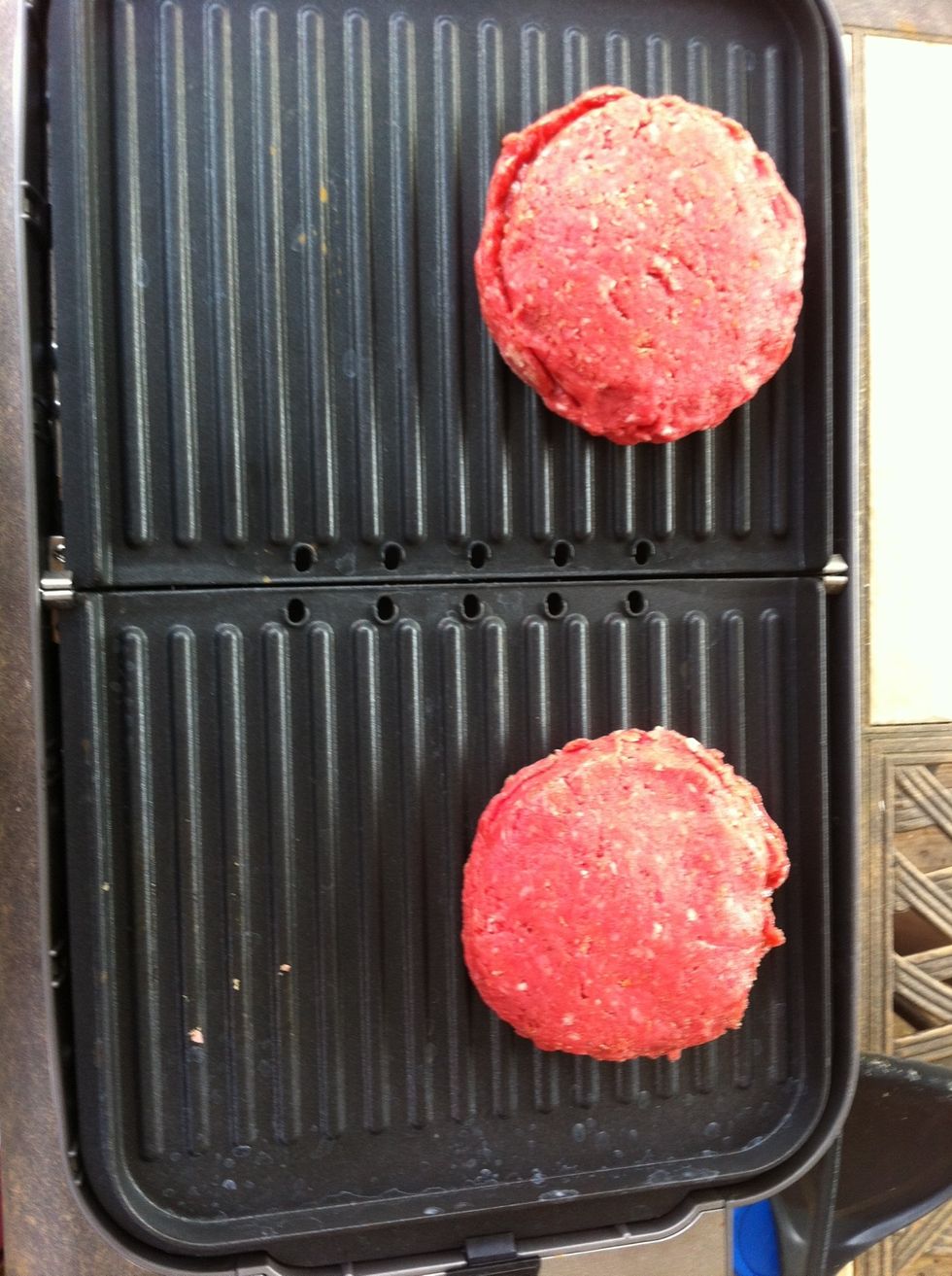 Grilling
Walla!! Ready to eat. Serve with roasted potatoes!
Ground beef (seasoned as you like it)
Stuffing for burger (unused onion and mushroom )
Burger buns
Burger stuffer (Williams Sanima)