Showbie gebruiken in de klas, op hotel of in het museum: zowel lk. als lln. moeten actief zijn op hetzelfde wifi-netwerk!
Leerlingen moeten een account hebben om toegang te krijgen tot het virtueel klaslokaal van de leerkracht om taken te ontvangen, in te leveren of feedback te krijgen van de leerkracht.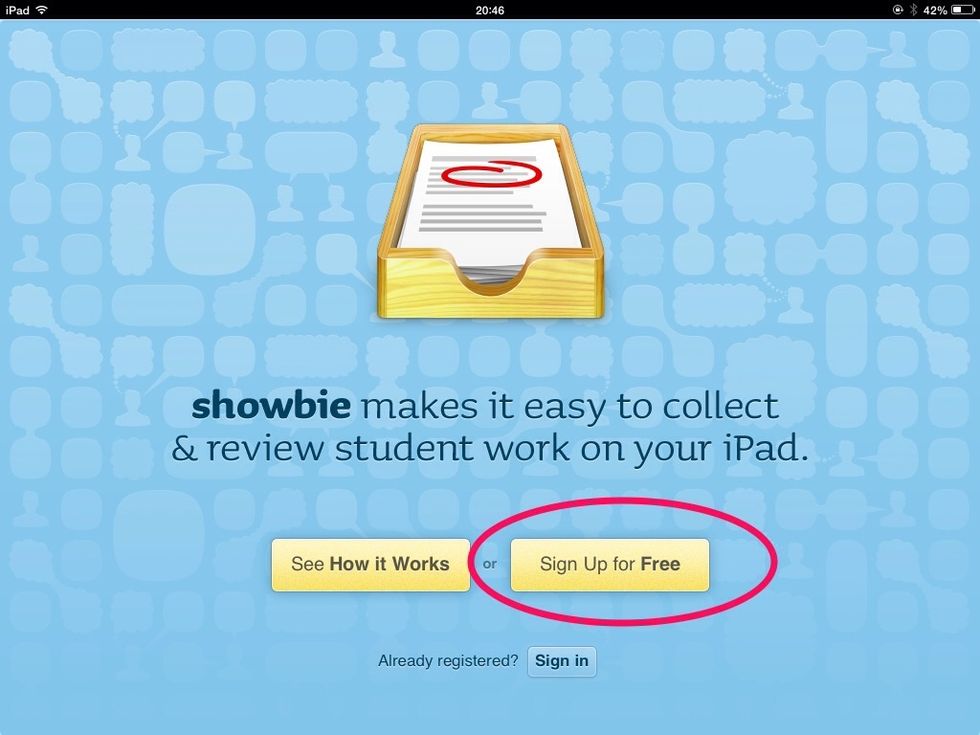 bij eerste gebruik Showbie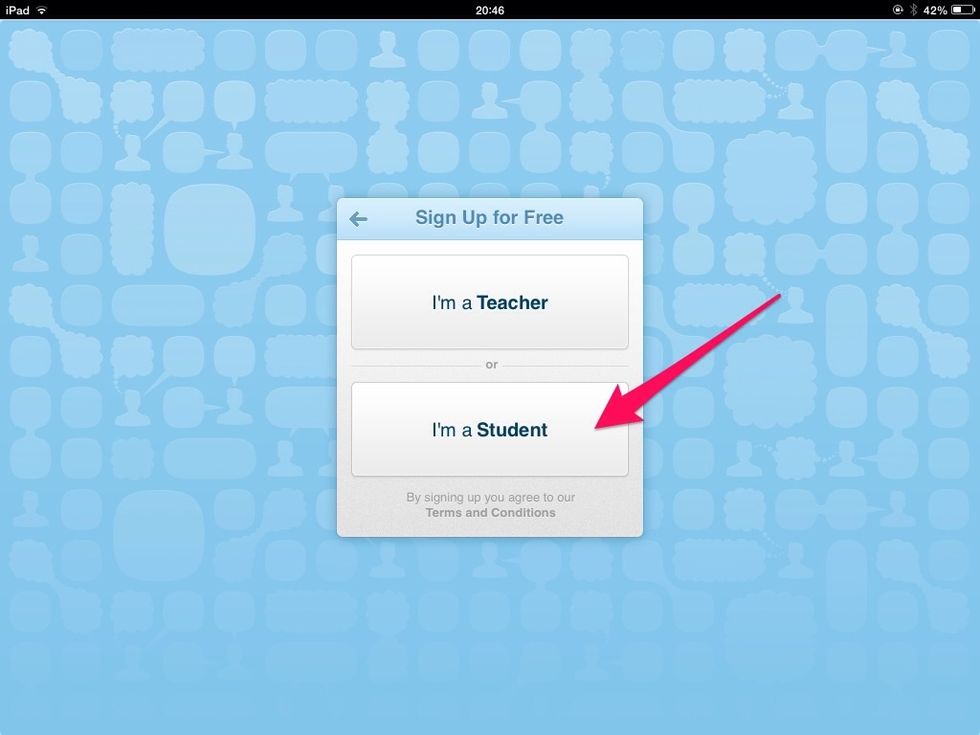 De leerling kiest voor de optie 'Student'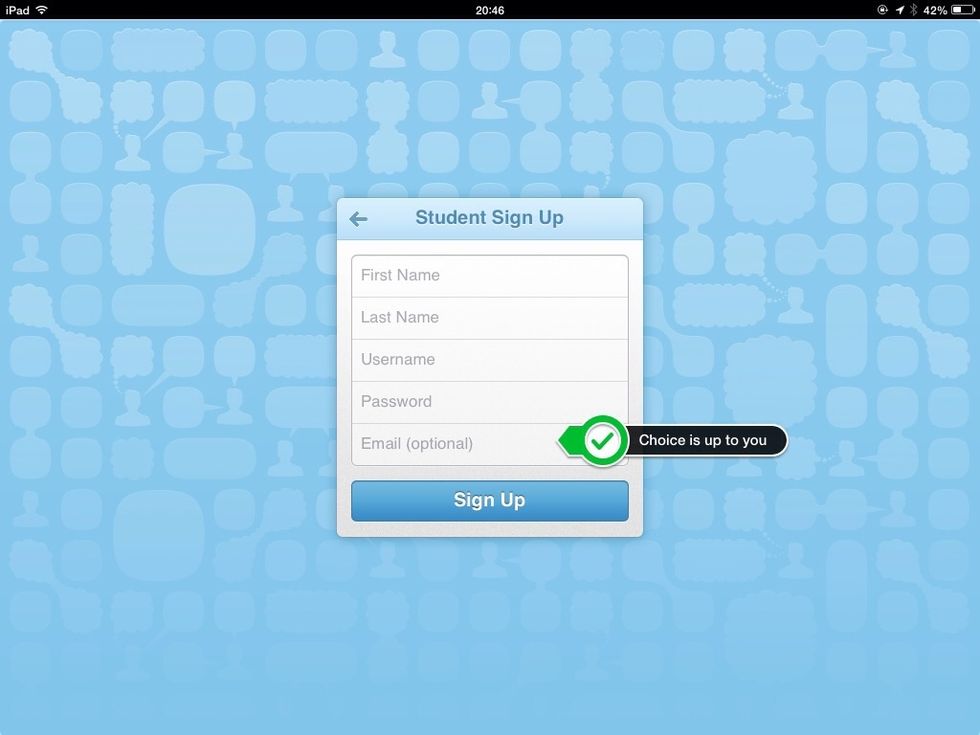 Leerling vult aan. (Adviseer de lln. hun email niet op te geven)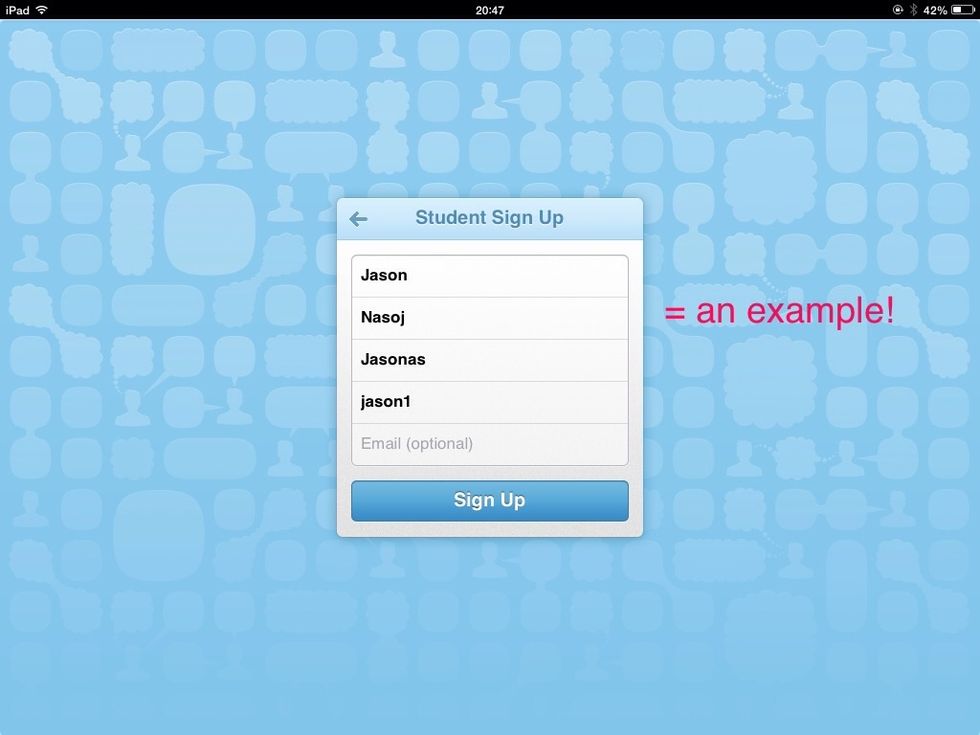 En klaar is Jason. Lln. kan reeds naar een virtuele klasomgeving door op 'Sign Up' te tappen.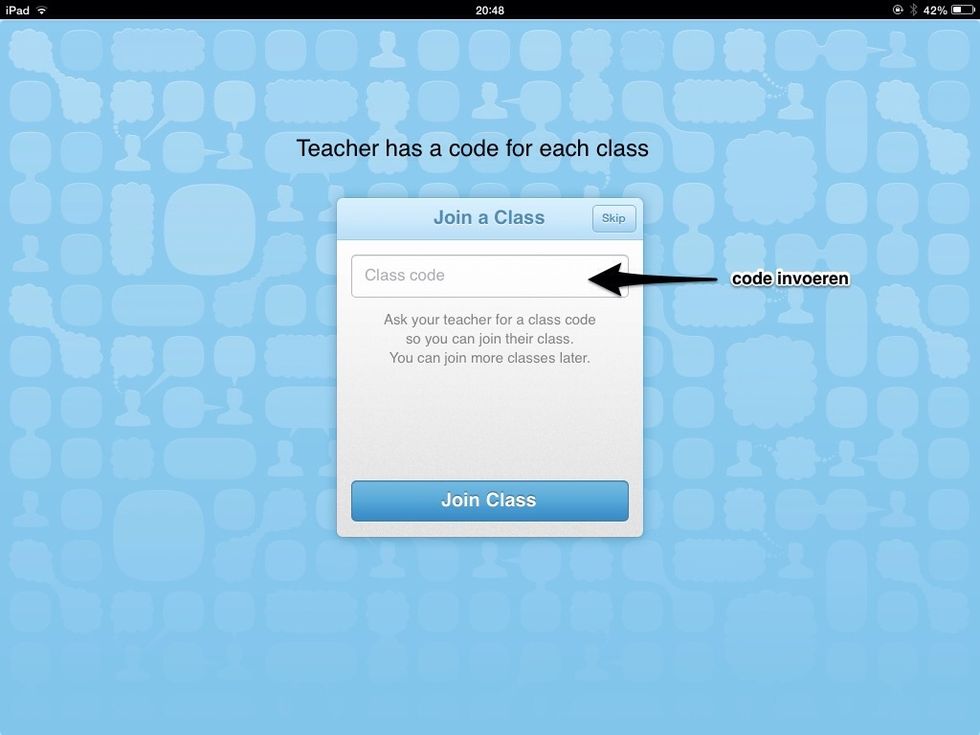 Hier voegt de lln. de specifieke klascode in die de lk. heeft aangemaakt. (Lk. moet deze code wel kenbaar maken voor de lln.)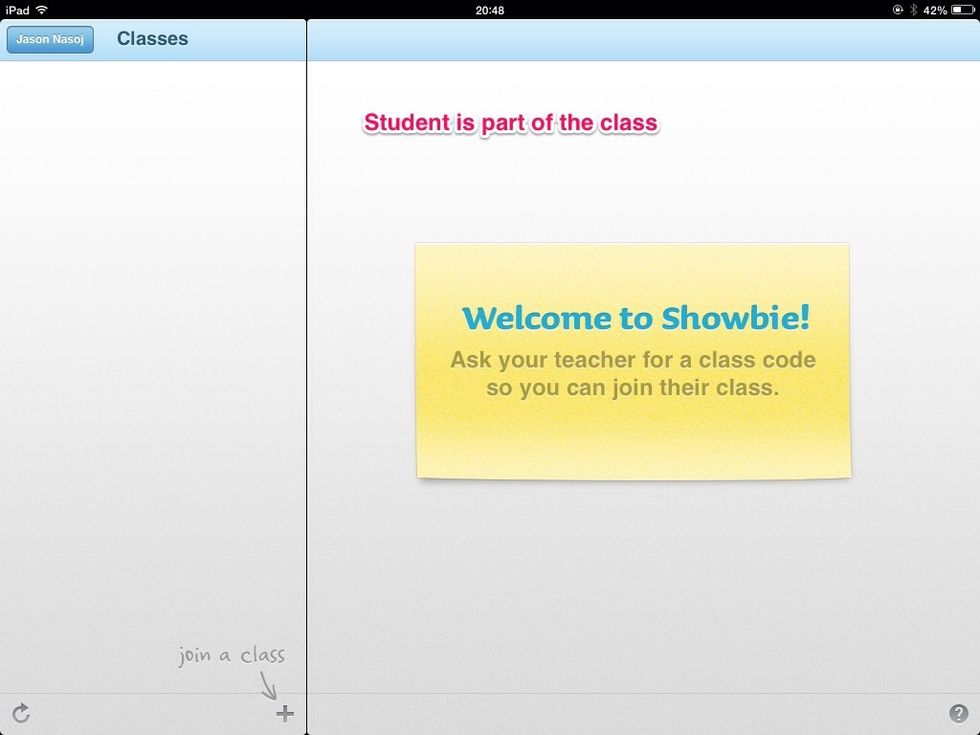 Lln. is nu in de virtuele klasomgeving. Lln. kunnen nu vanuit andere apps taken inleveren bij de lk. door deze in hun virtueel klaslokaal te plaatsen.
lk. heeft een klasopdracht gemaakt, in dit voorbeeld 'museumbezoek'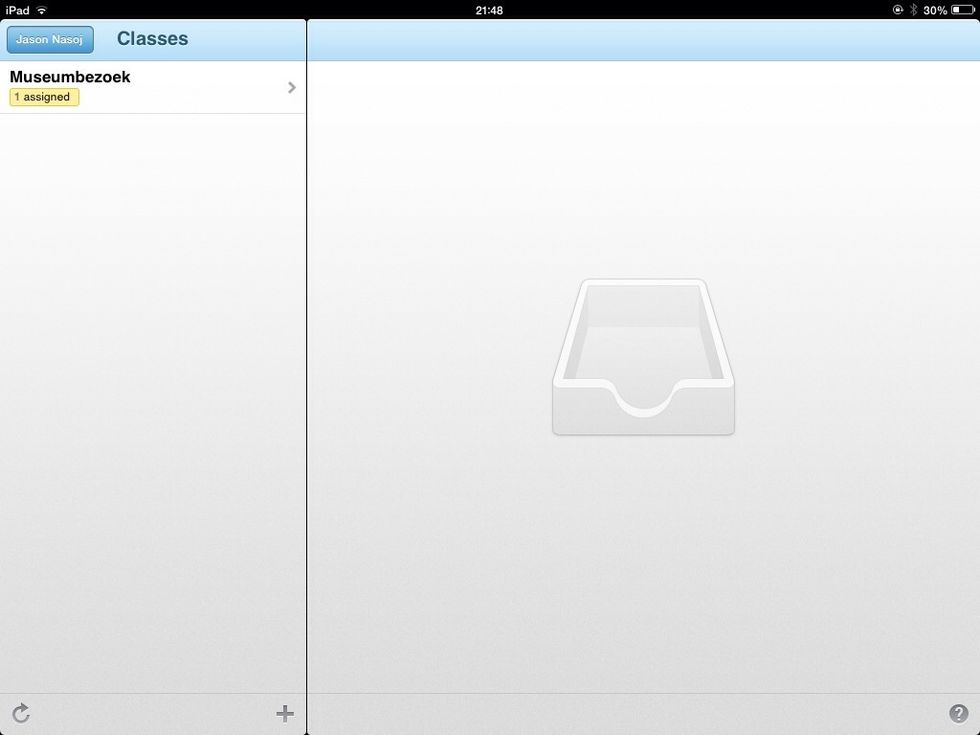 De museumopdracht bevat 1 mapje waar de lln. opdrachten kan deponeren.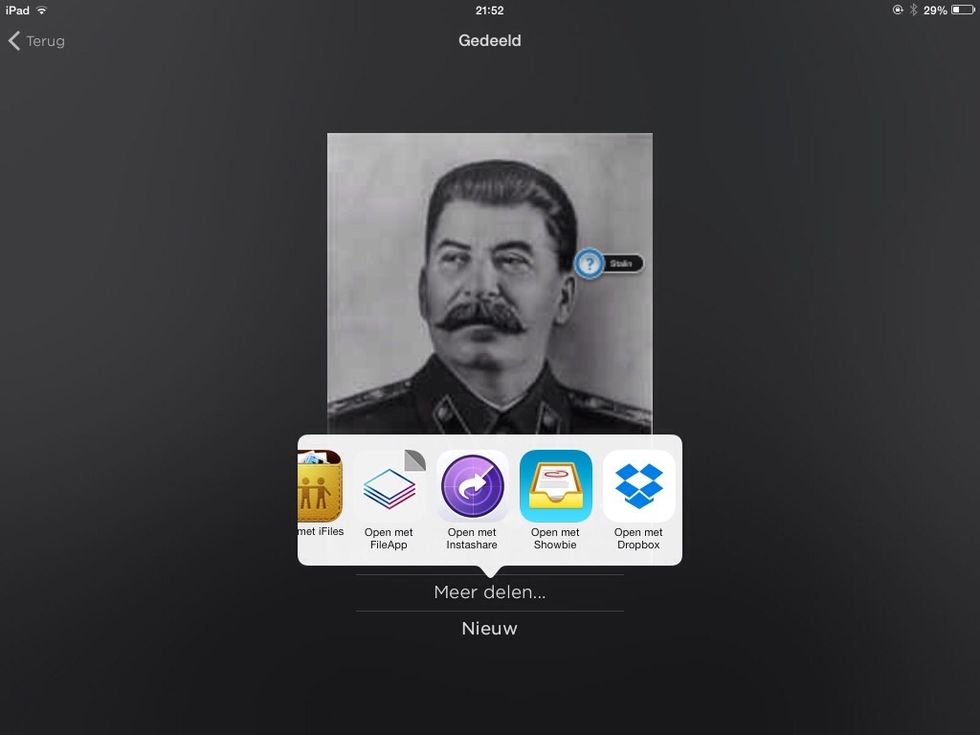 verschillende apps laten het toe hun bestanden te exporteren naar Showbie, in het voorbeeld een bewerkte foto aangemaakt in de app 'skitch'. Lln. tapt op het logo van Showbie.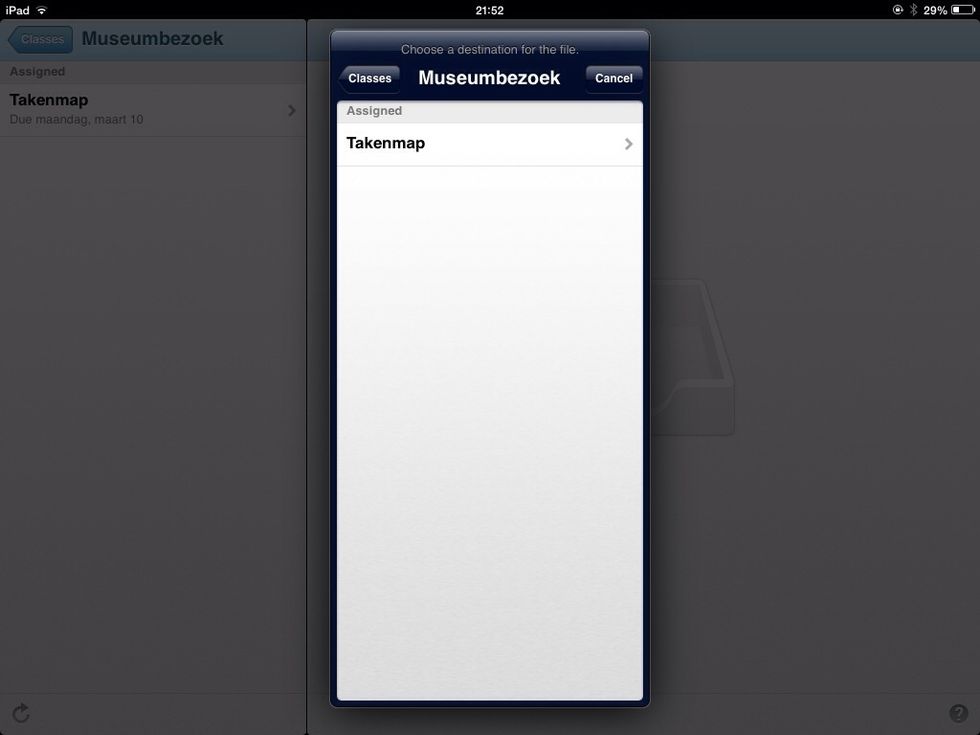 De virtuele klas 'opent zich'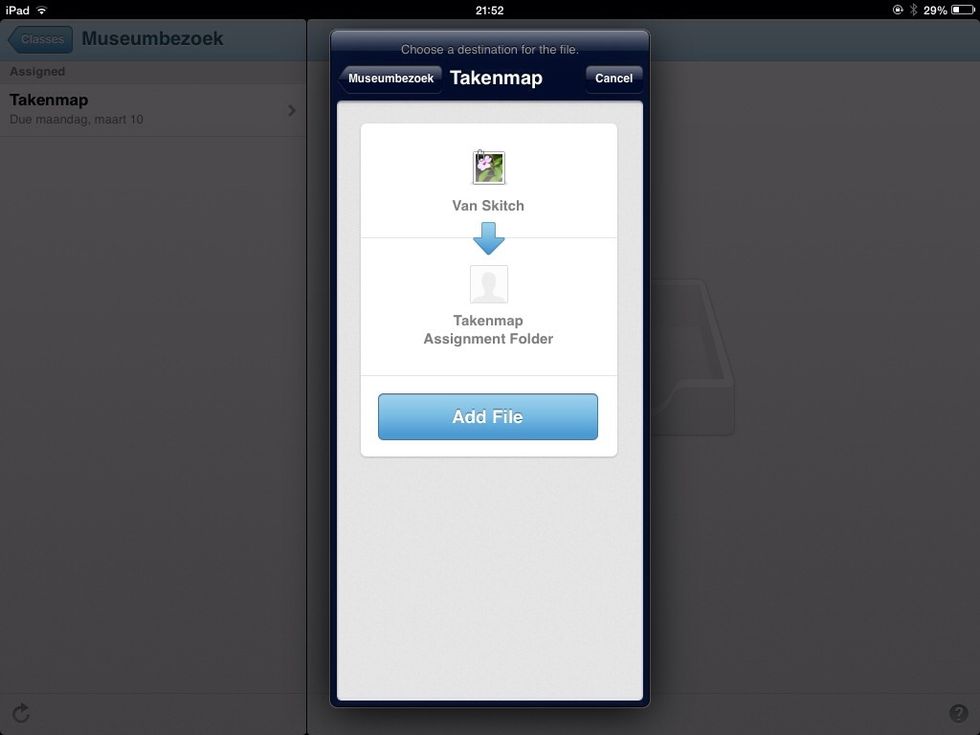 Lln. kiest de juiste plaats door erop te tappen en voegt de foto uit de app Skitch toe.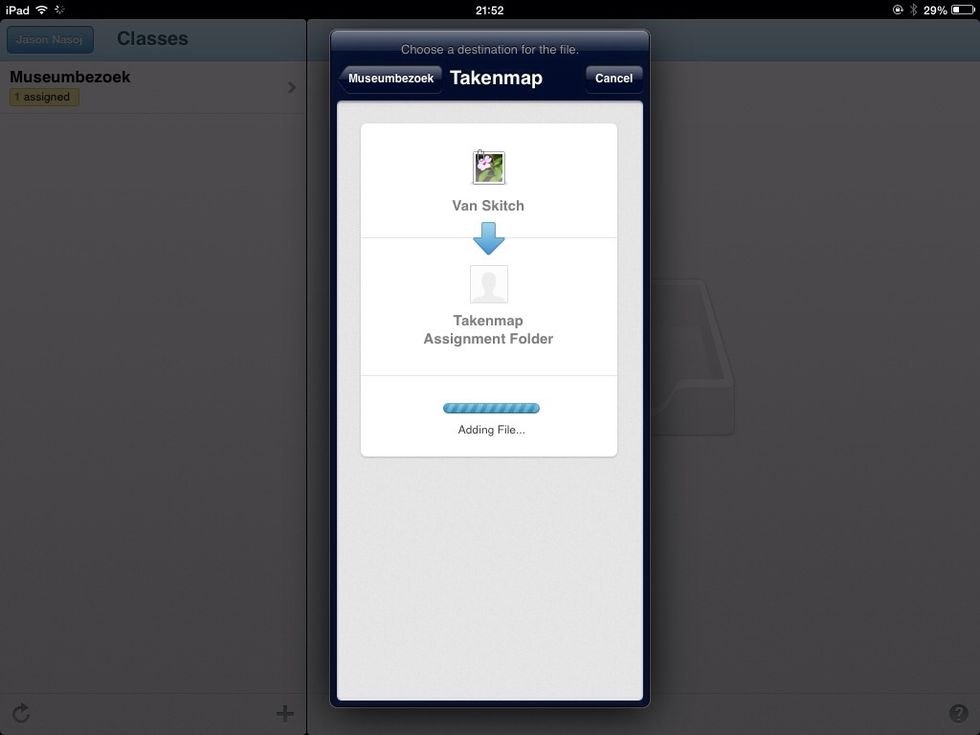 Het bestand, de bewerkte foto van Stalin, wordt in de juiste map geplaats van de lln.
De foto is ingeleverd in het bakje van de leerkracht , klaar voor evaluatie.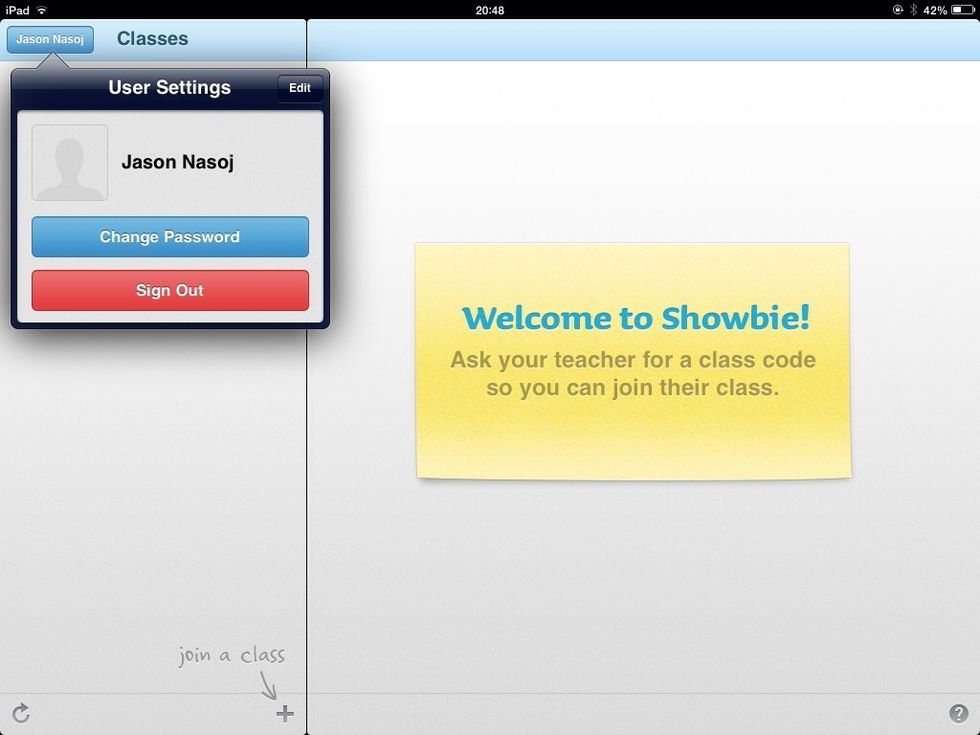 Bij gedeelde iPads moeten lln. op het einde van een sessie uitloggen.
Wat betekent dit nu voor de leerkracht?
We nemen een kijkje in zijn Showbieaccount op zijn iPad.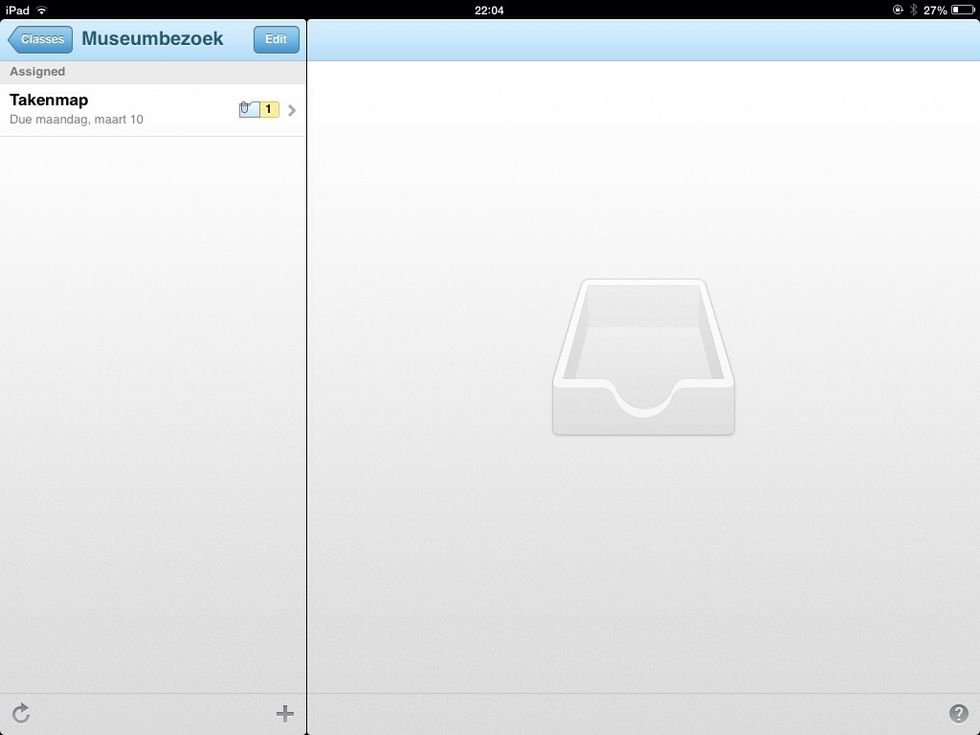 De leerkracht kiest de juiste klas, in dit geval 'museumbezoek'. Er is een takenmap aangemaakt. De voorbeeldlln. zou hier een bewerkte foto geplaatst moeten hebben.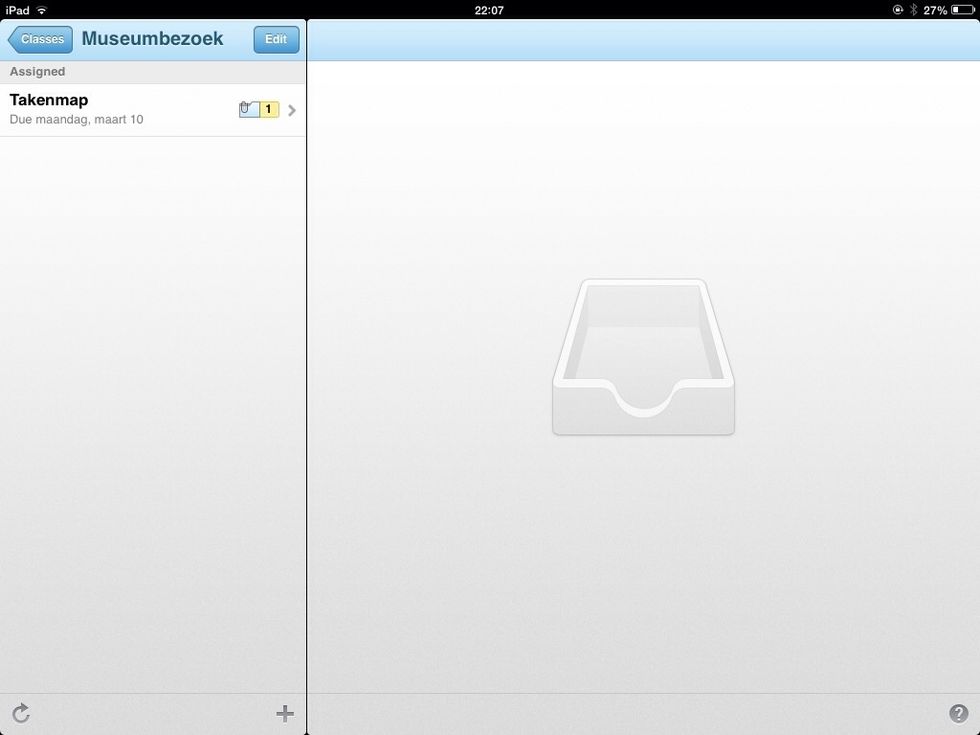 Lk. tapt op 'takenmap'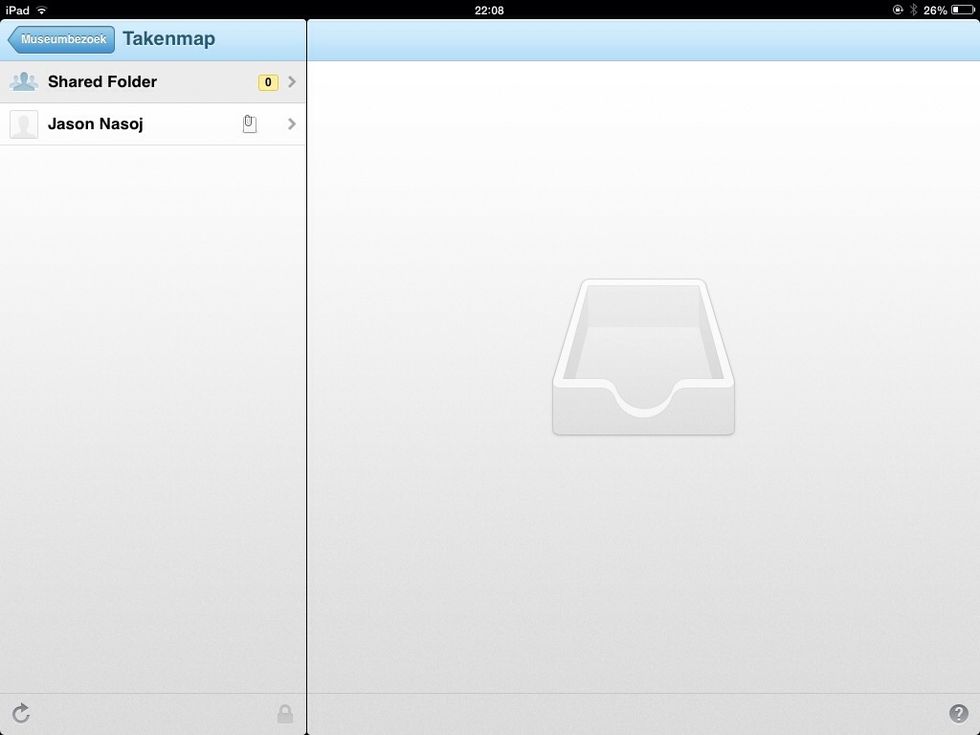 De voorbeeldlln. verschijnt met naam. Bij meerdere lln. staan ze allen alfabetisch onder elkaar in lijstvorm.
lk. tapt op de naam van de voorbeeldlln.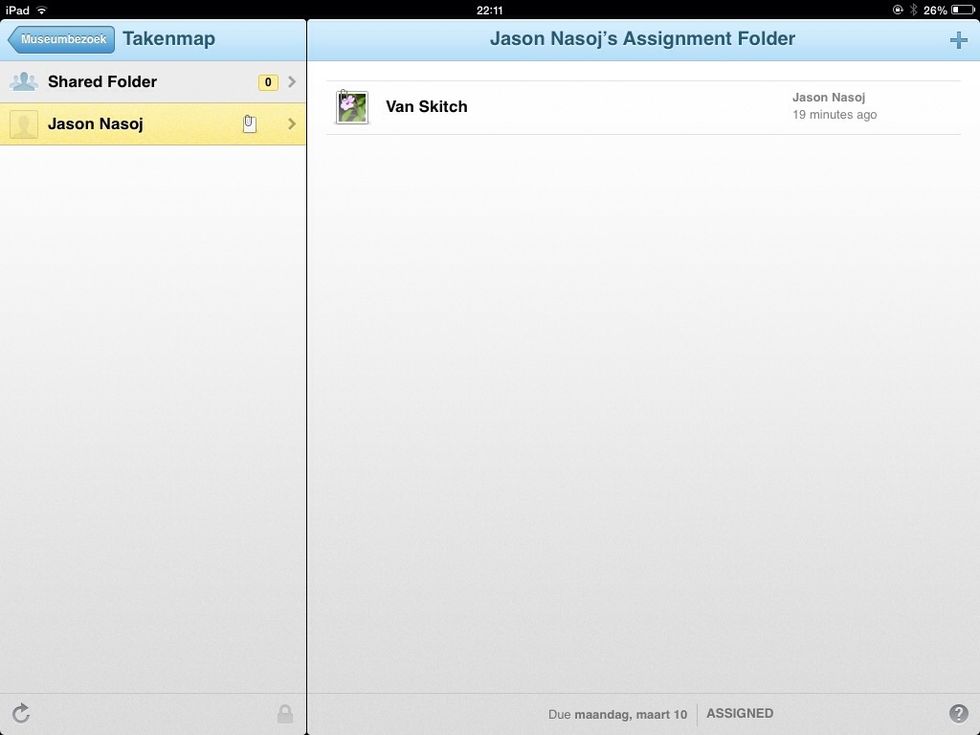 Voilà,het bestandje van de lln. is ingeleverd in het 'bakje' van de lk.!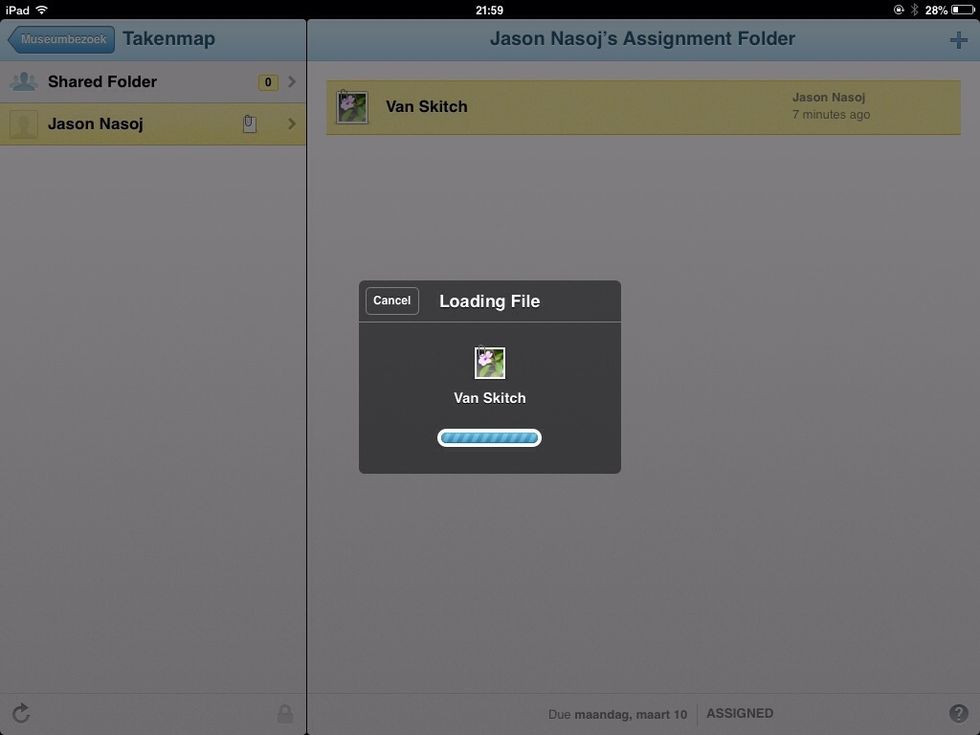 Door op het bestandje te tappen wordt deze zichtbaar voor correctie.
Hier is Stalin terug.
Zonder pen en papier worden nu bestanden gedeeld tussen leerkracht en leerlingen via een virtueel klaslokaal zolang beiden maar verbonden zijn met hetzelfde WIFI-netwerk.
Gwen Vergouwen
Master Contemporary History\nat Lyceum Deurne\nco-worker at ICT Atelier \nApple Distinguished Educator 2013\nguide at Red Star Line Museum,\nowner of CUDHI-CONCEPT.