A simple and sweet summer treat with just 5 ingredients!!!
18
Before we start, I'm sure you're wondering what Macerated strawberries are, right? It's super simple! ➡
Cut strawberries (minus greens) into desired size and cover with a thin layer of sugar. I used 3/4 cup sugar for 2 pints of diced strawberries. Cover & refrigerate for 30-45 minutes. ➡➡➡➡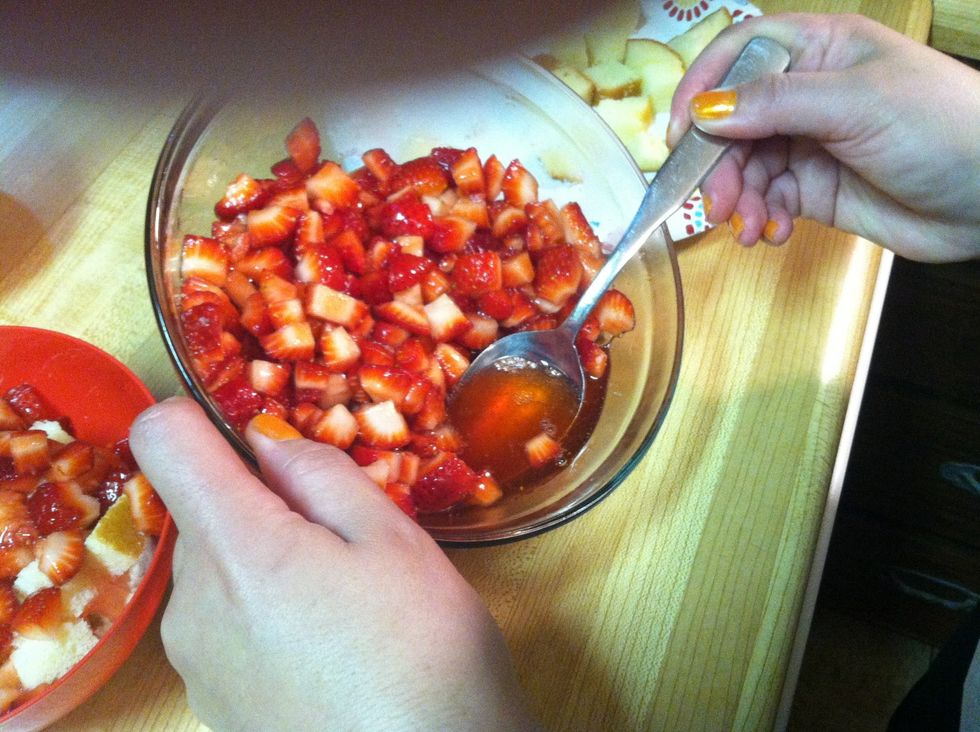 After the "time out" in the fridge, you'll see the magic! The sugar helps the strawberries let go of their natural juices to create a strawberry sauce! So much better than frozen or canned!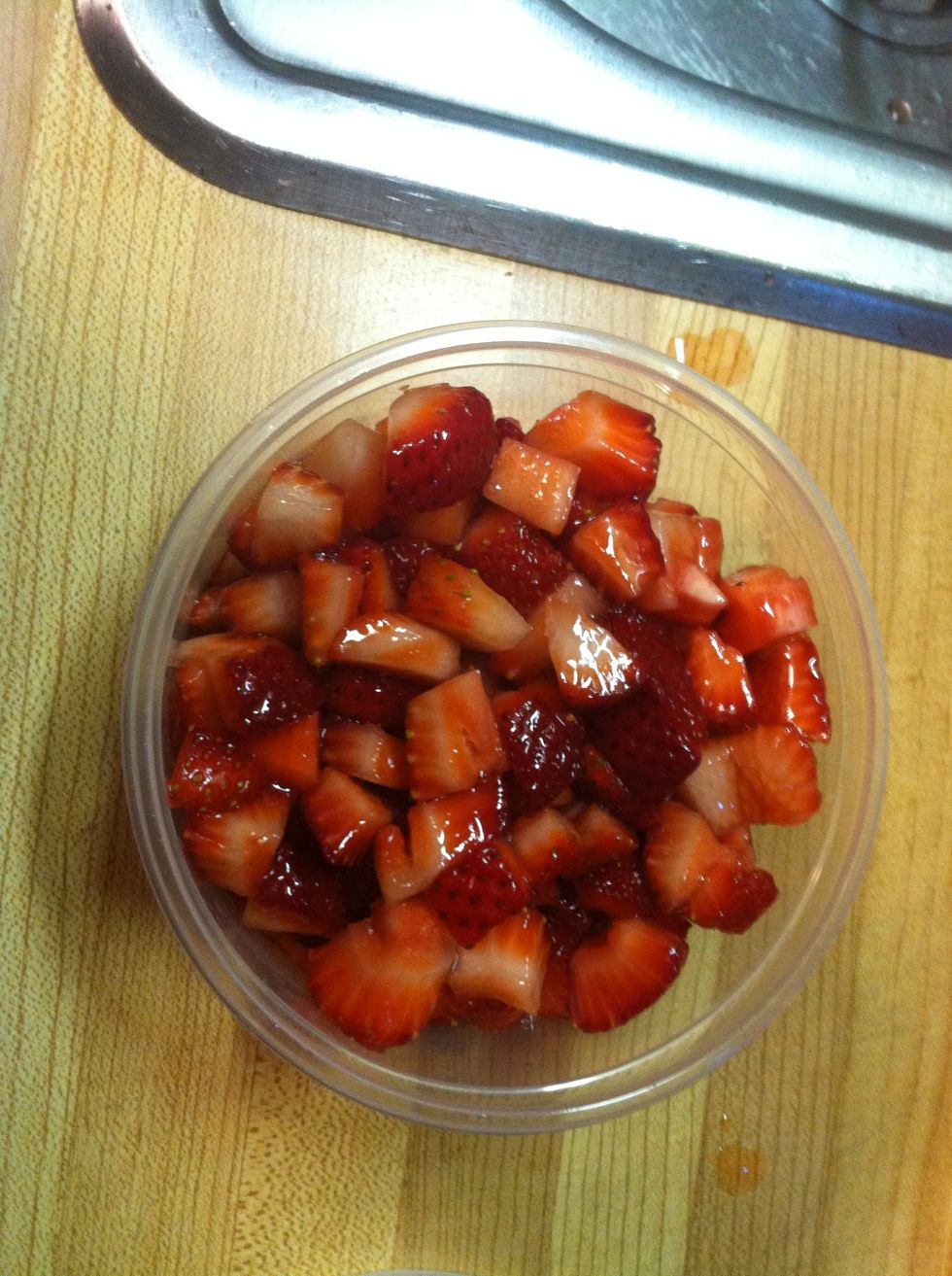 Leftovers can be refrigerated for 7-10 days OR frozen! My Grammy and I used to "put up" strawberries like this for the winter for my Papa's ice cream 😋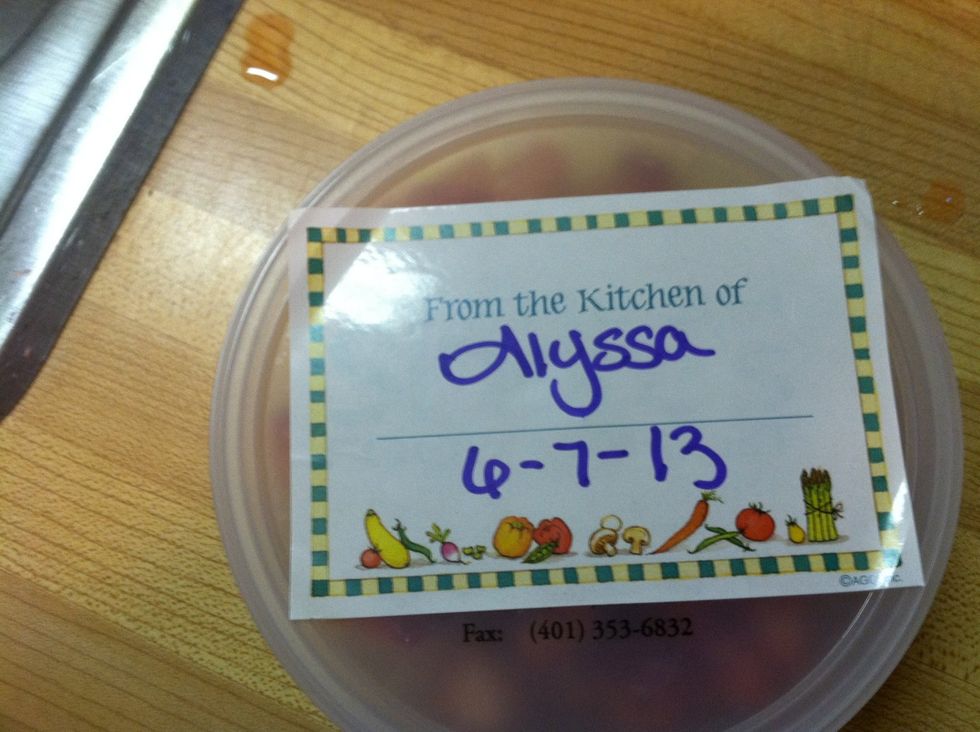 Just store in an airtight container, label with the date & freeze! Fresh strawberries anytime!!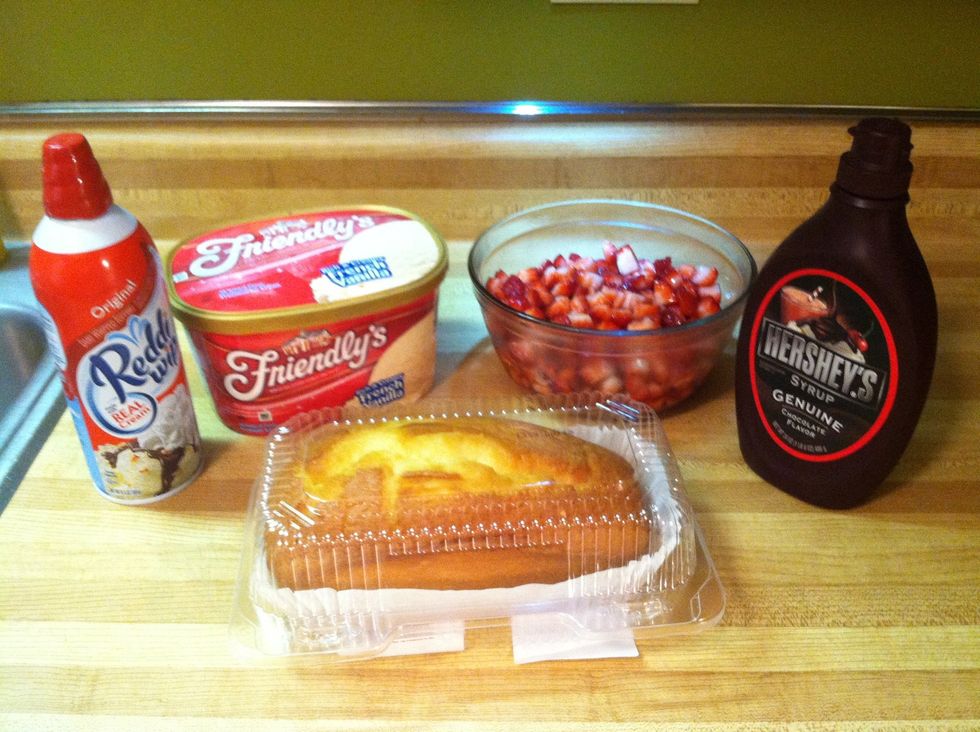 Ok! Now...back to our yummy ingredients! I'm making two sundaes tonight so all measurements are doubled 😊. Everything is to your taste and preference in terms of how much of each item to use.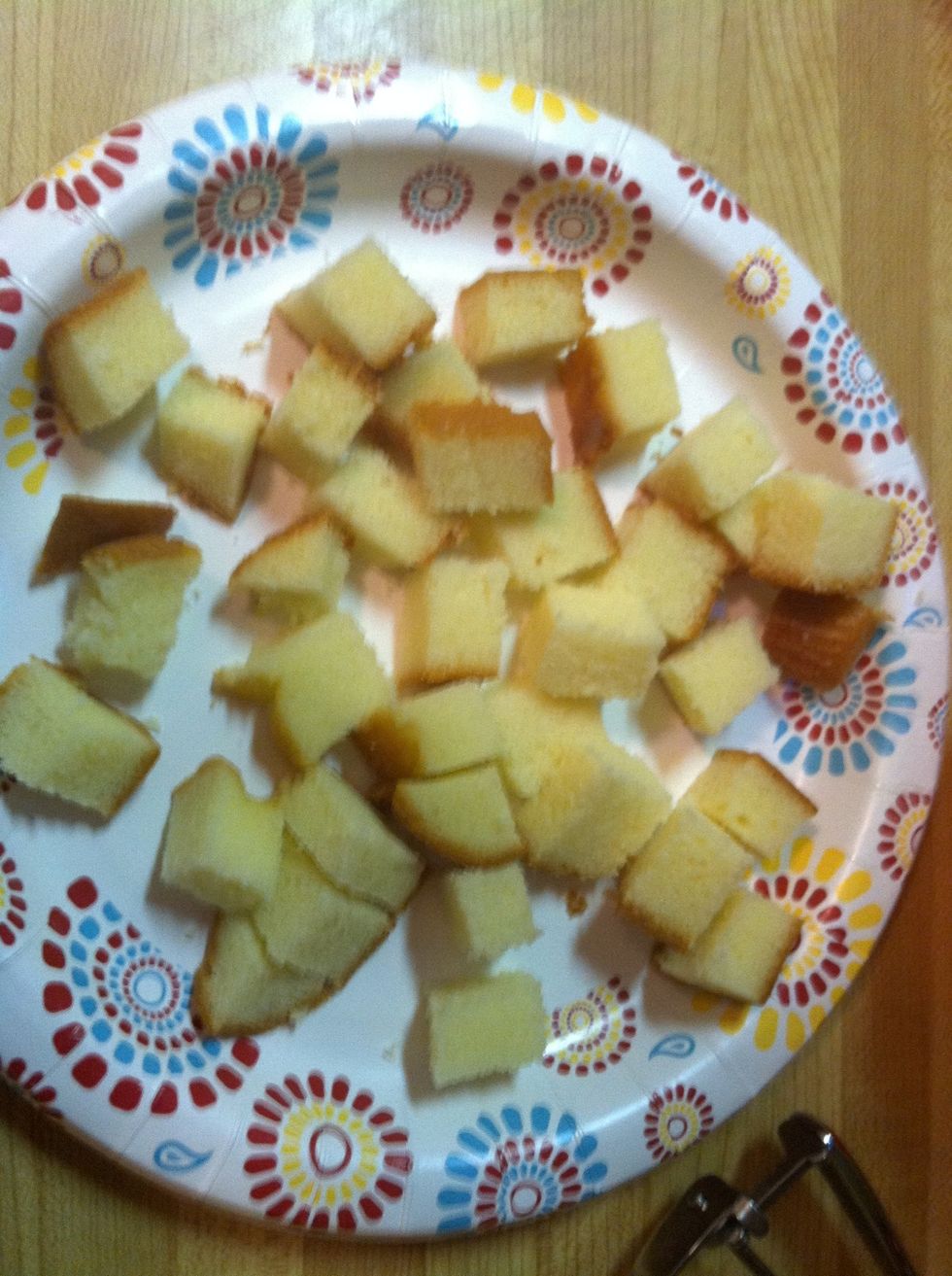 Cut two slices of pound cake into cubes.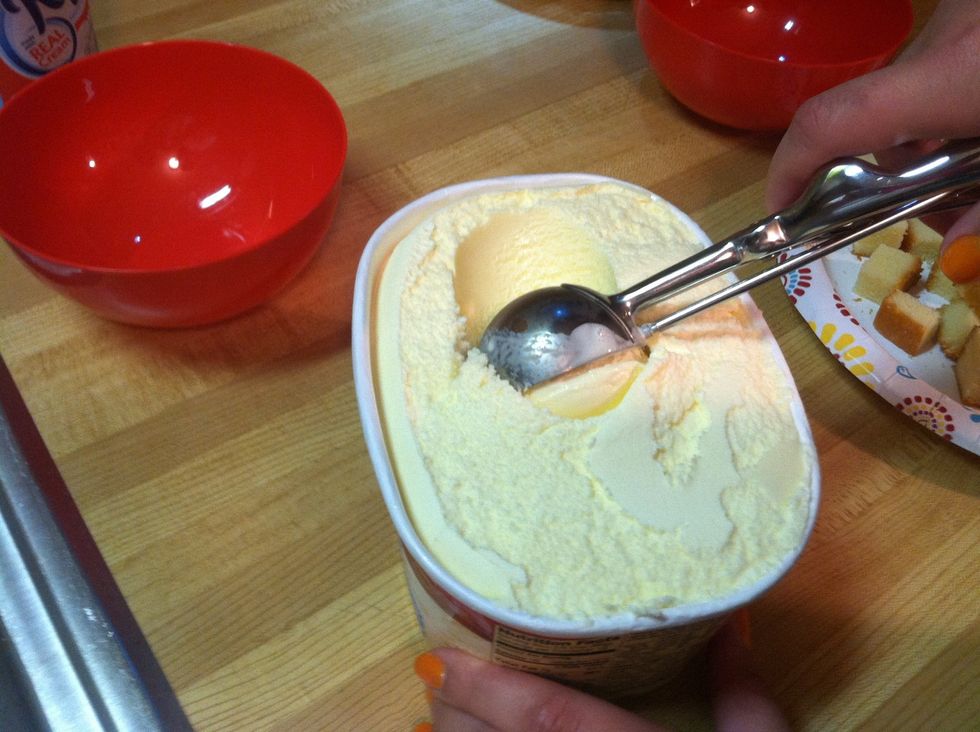 Add 3 scoops of Vanilla ice cream to each bowl.
Add a handful of cake cubes to your ice cream.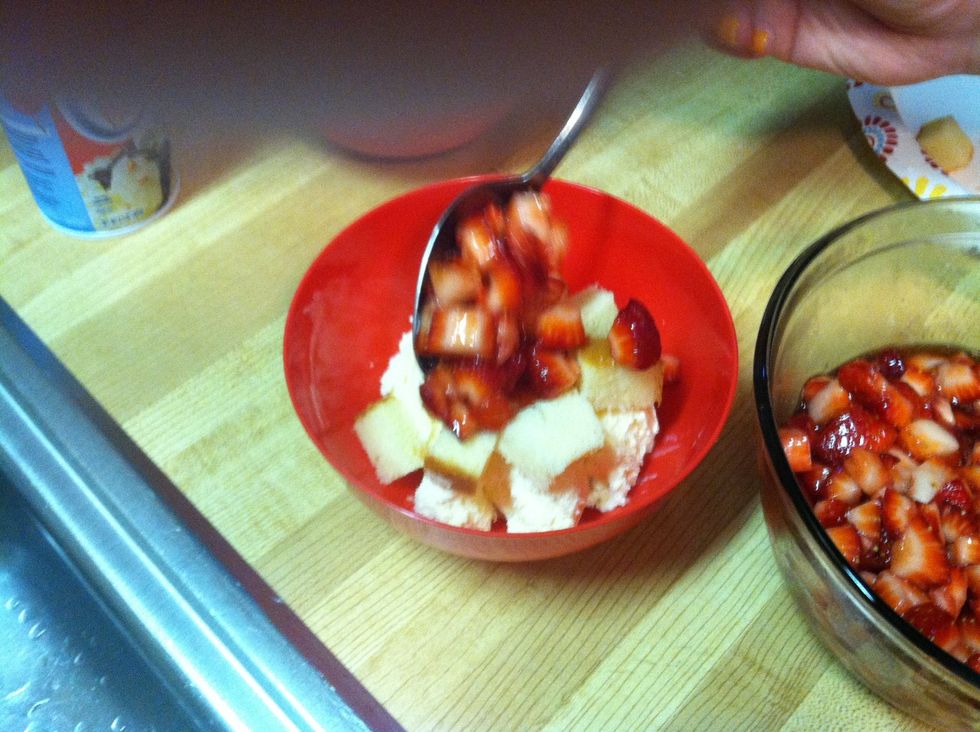 Next, add 2-3 spoonfuls of strawberries and some of the juice into the mix! PS, can you tell the boyfriend took this pic?! His are always blurry! And he's got his finger over the lens! Sorry!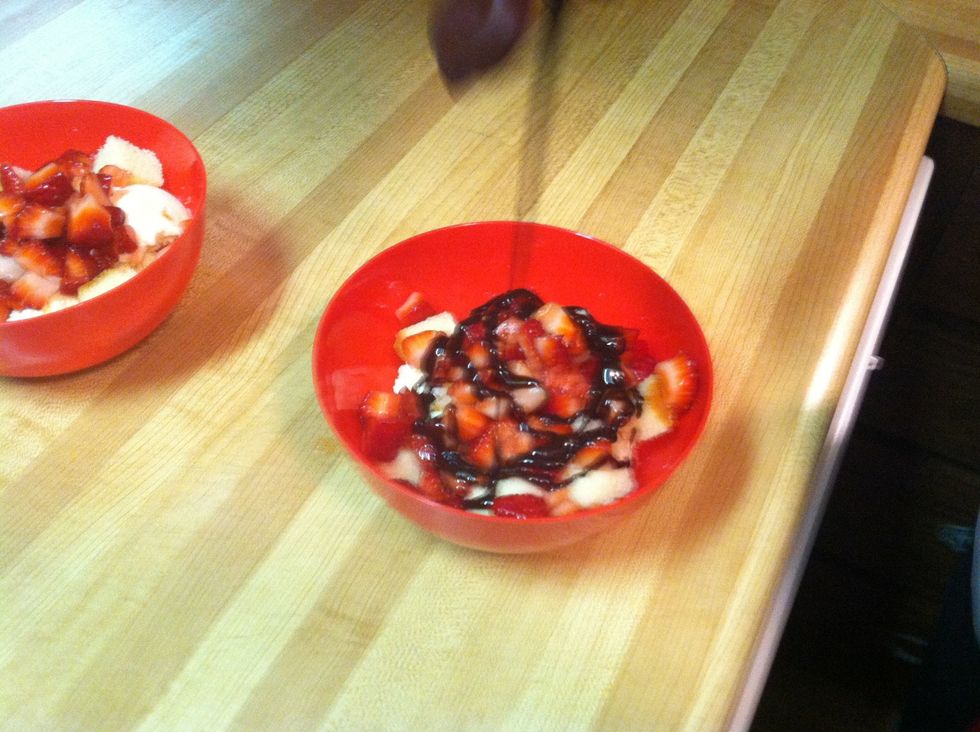 If you wish, add chocolate sauce now. Or skip it! Up to you!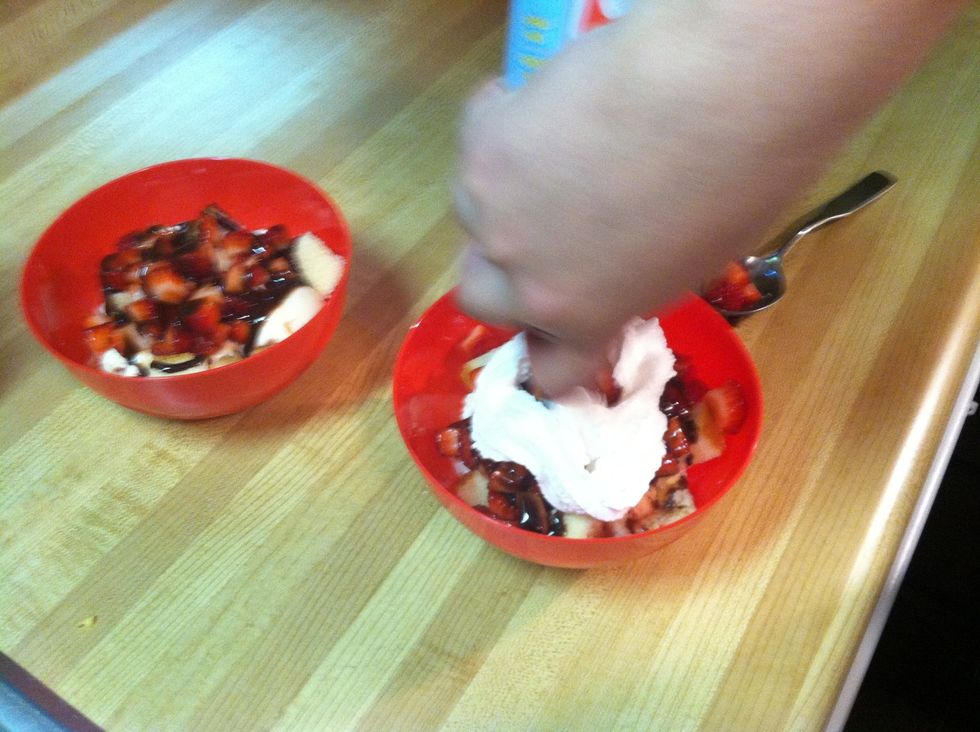 Last but definitely NOT least, crown with your favorite whipped topping - I used canned whipped cream because it's easy and yummy!
If you feel like being fancy, garnish with a pound cake cube and bit of strawberry and then grab a spoon and DIG IN!!! I hope you enjoy it! 😘 We did 😉
Macerated Strawberries
Vanilla ice cream
Pound cake
Whipped cream
Chocolate syrup (optional)
Alyssa Rae
I love to cook homestyle comfort food, especially dishes from my Italian heritage that I grew up cooking with my family.