Lay out all your ingredients.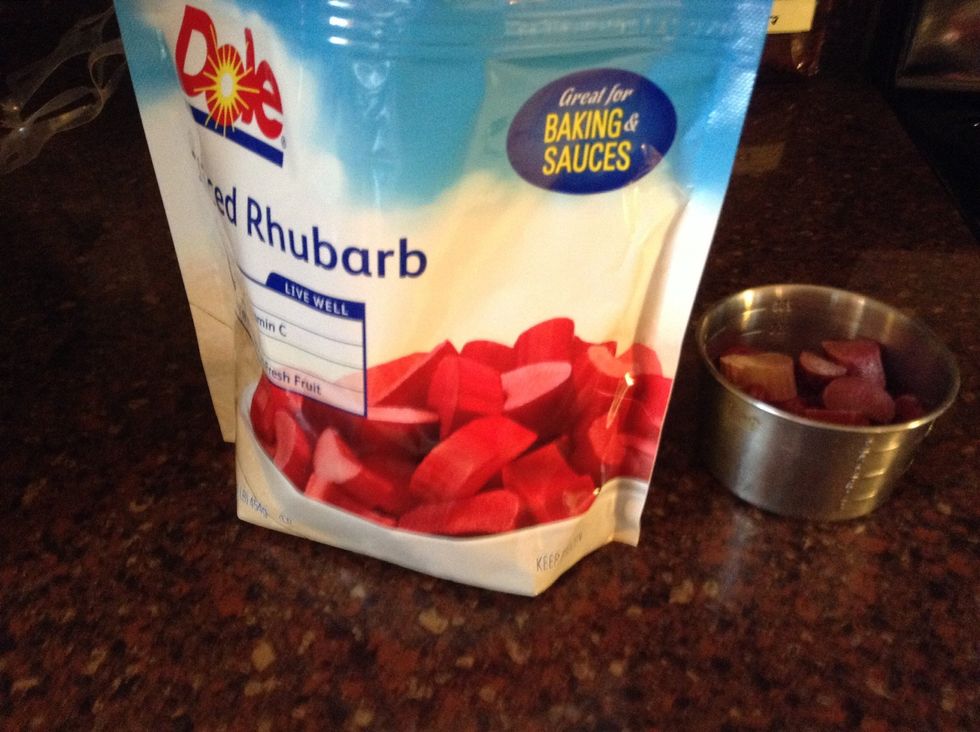 Cut your rhubarb stocks into small pieces. You will need 3 and 1/2 cups of them (no leaves they are poisonous) (I used frozen rhubarb).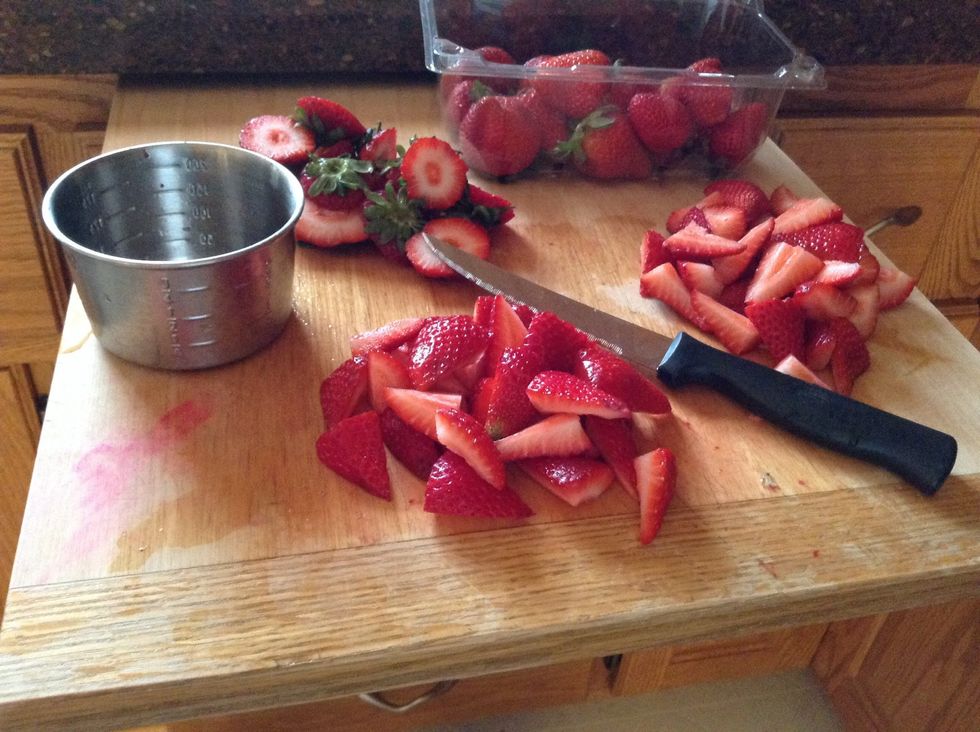 Cut and stem your strawberries. You will need 2 cups of them. Don't forget to rinse them.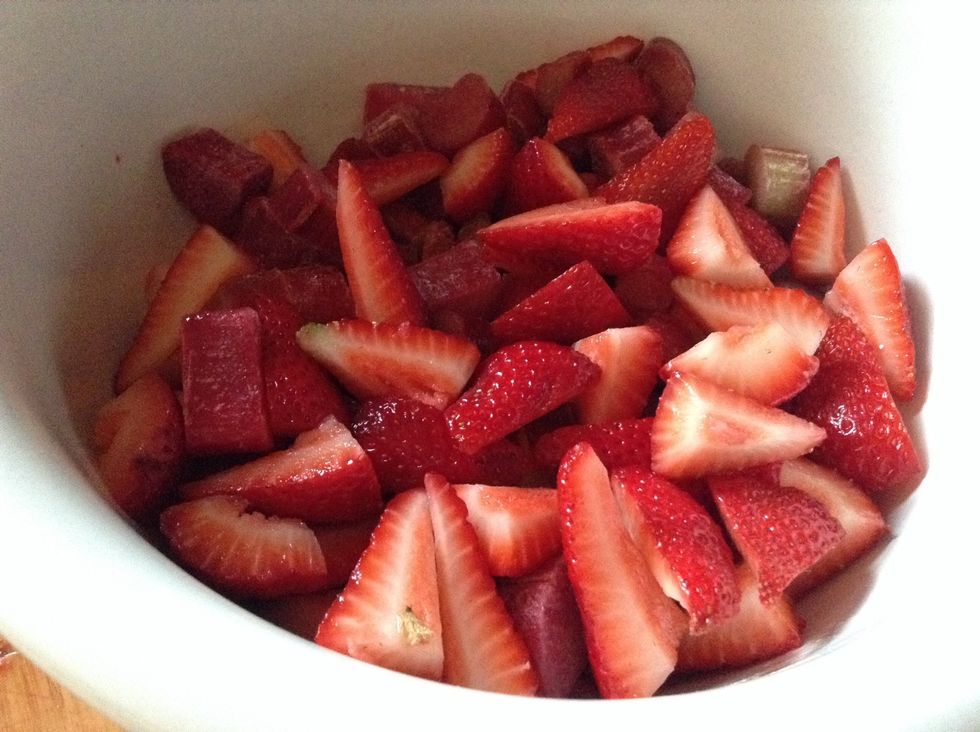 Put the strawberries and rhubarb that you just cut and measured into a large bowl.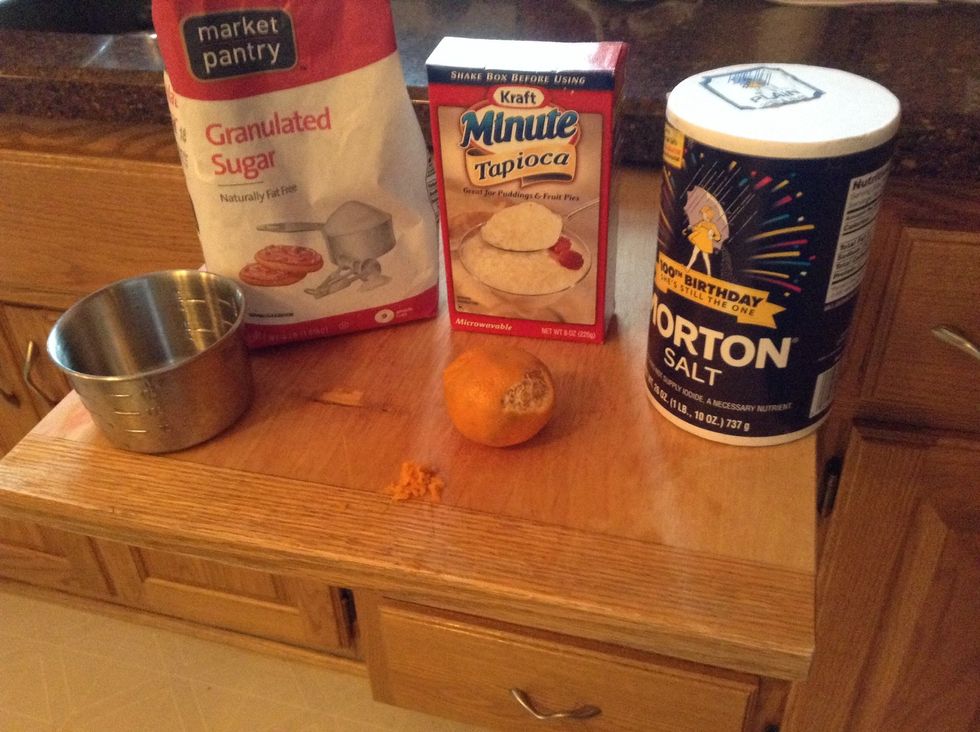 Measure 3/4 cups of sugar, 4 tablespoons of tapioca, 1/4 teaspoon of salt, and 1 teaspoon of orange zest (scraped orange skin).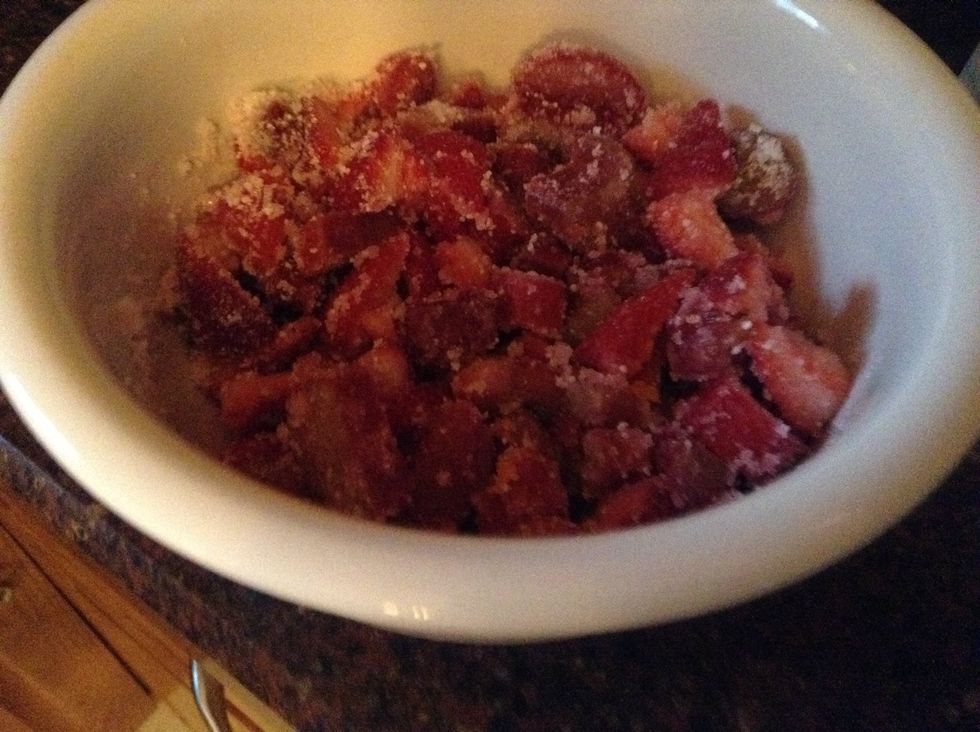 Add all of your measurements to the large bowl from step 4 and mix.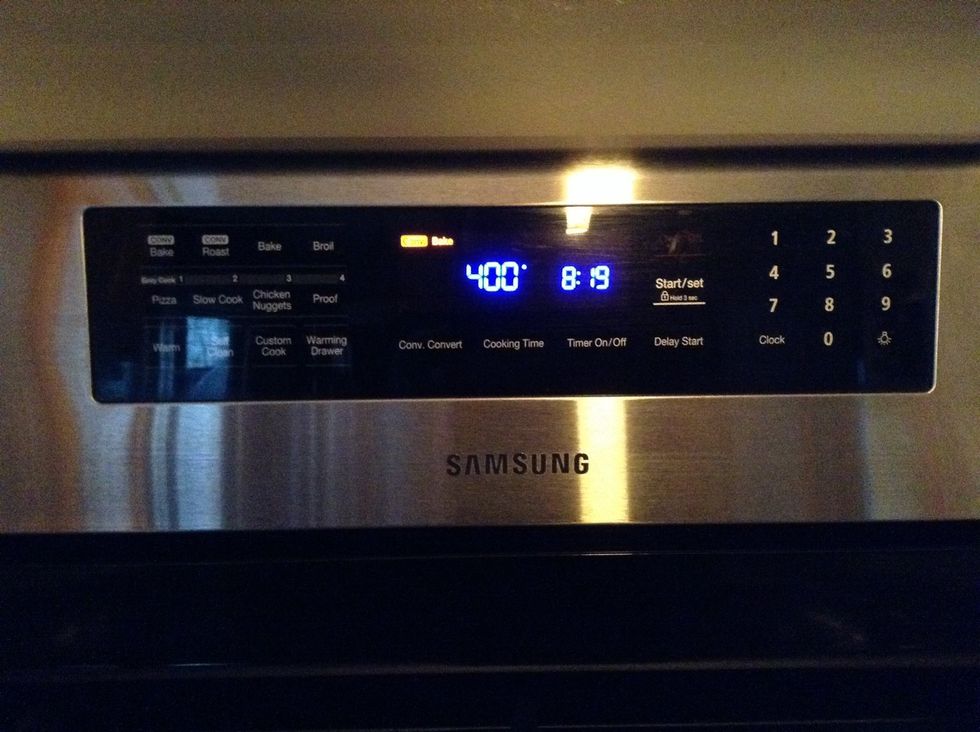 Preheat oven to 400 degrees Farenheit.
Pour mixture for the pie into the pie crust and pan.
Place pie in oven with a baking sheet. Bake for 20 minutes at 400 degrees farenheit. Reduce heat to 350 degrees Fahrenheit for 40-50 more minutes. Pie is done when golden brown.
Audience should be 10+ (use of oven) basic knowledge of supplies.
1/2c Rhubarb Stocks (I used frozen)
2.0c Cut and Stemmed Strawberries
4/5c Sugar
4.0Tbsp Quick Cooking Tapioca (Or cornstarch)
1/4tsp Salt
1.0 Premade Pie Crust (Pillsbury 2 in 1)
1.0 Egg for Eggwhite (Optional)
1.0 Orange (for zest/scraped orange skin)