How to make a strawberry poke-cake
My "gourmet" mother and professional chef sister would hate the idea of this cake, but it is delicious, easy, and great for any pot-luck dessert.
37
Bake the white cake according to the instructions.
While cake is baking, mix jello with 2 cups boiling water. Set aside.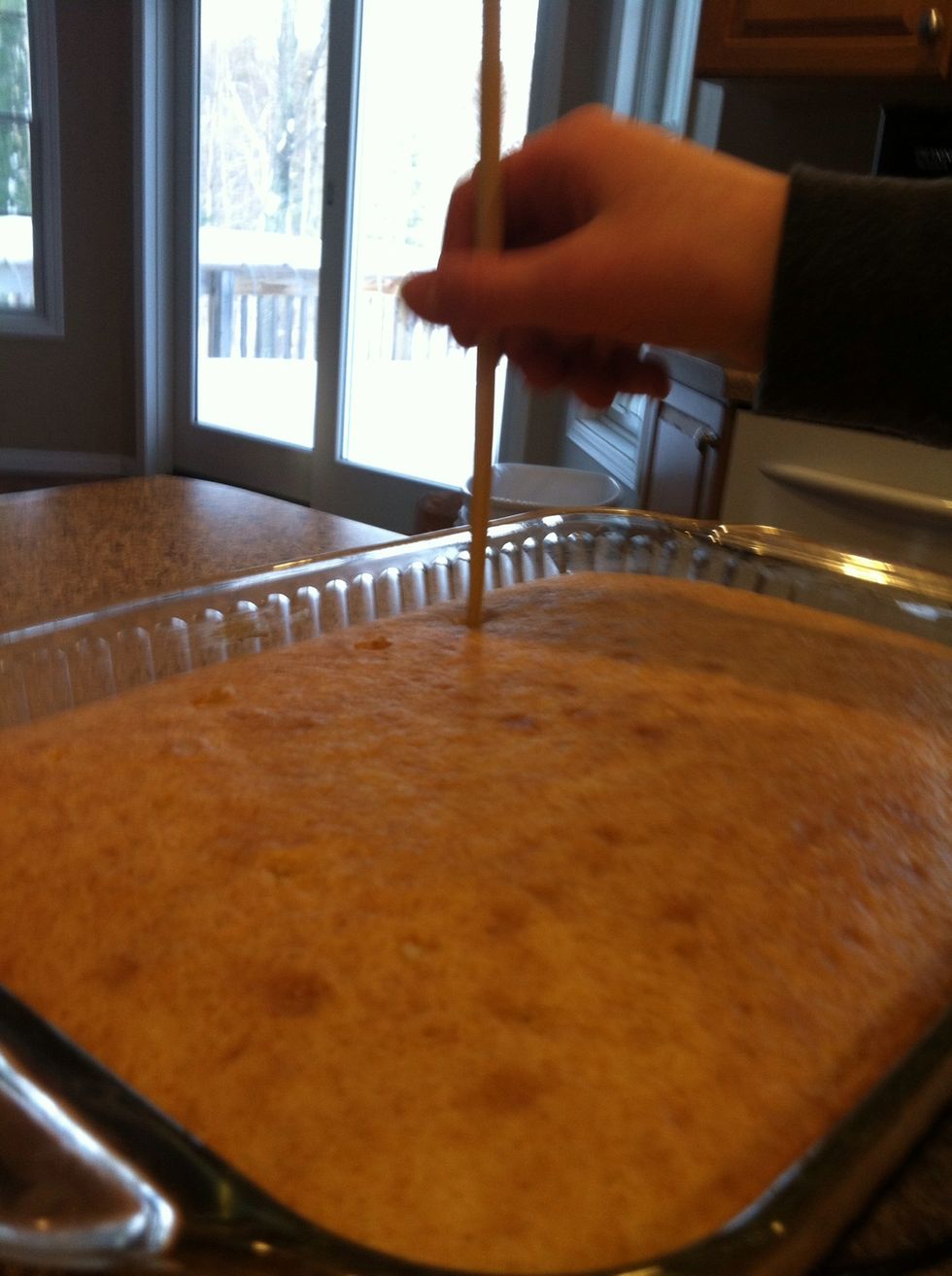 After taking cake out of the oven, poke the surface with a skewer (we used a chopstick). Poke holes all over the surface.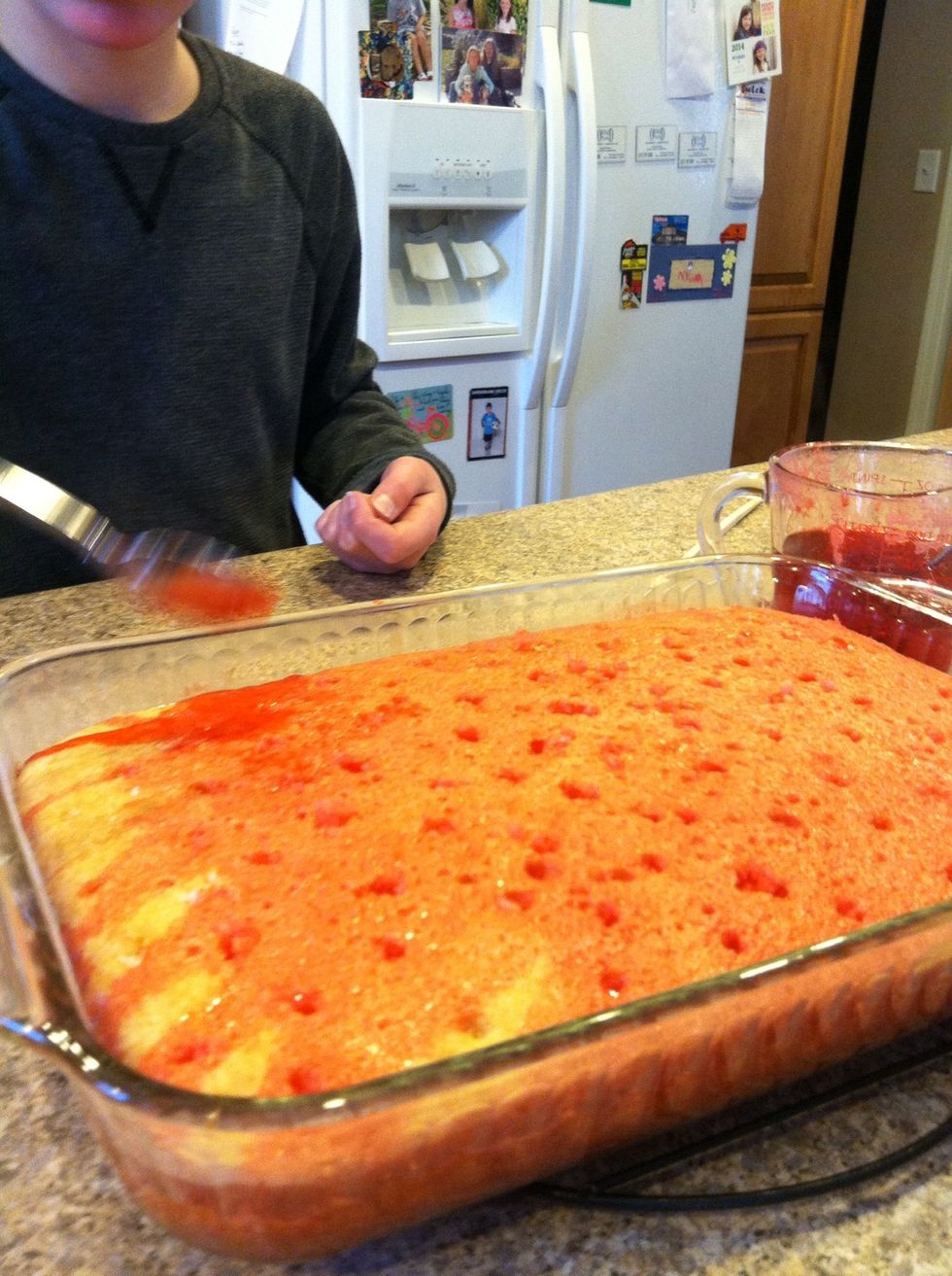 Spoon the jello/water mixture over the entire surface of the cake. You won't think the cake can handle all that liquid, but it does 😄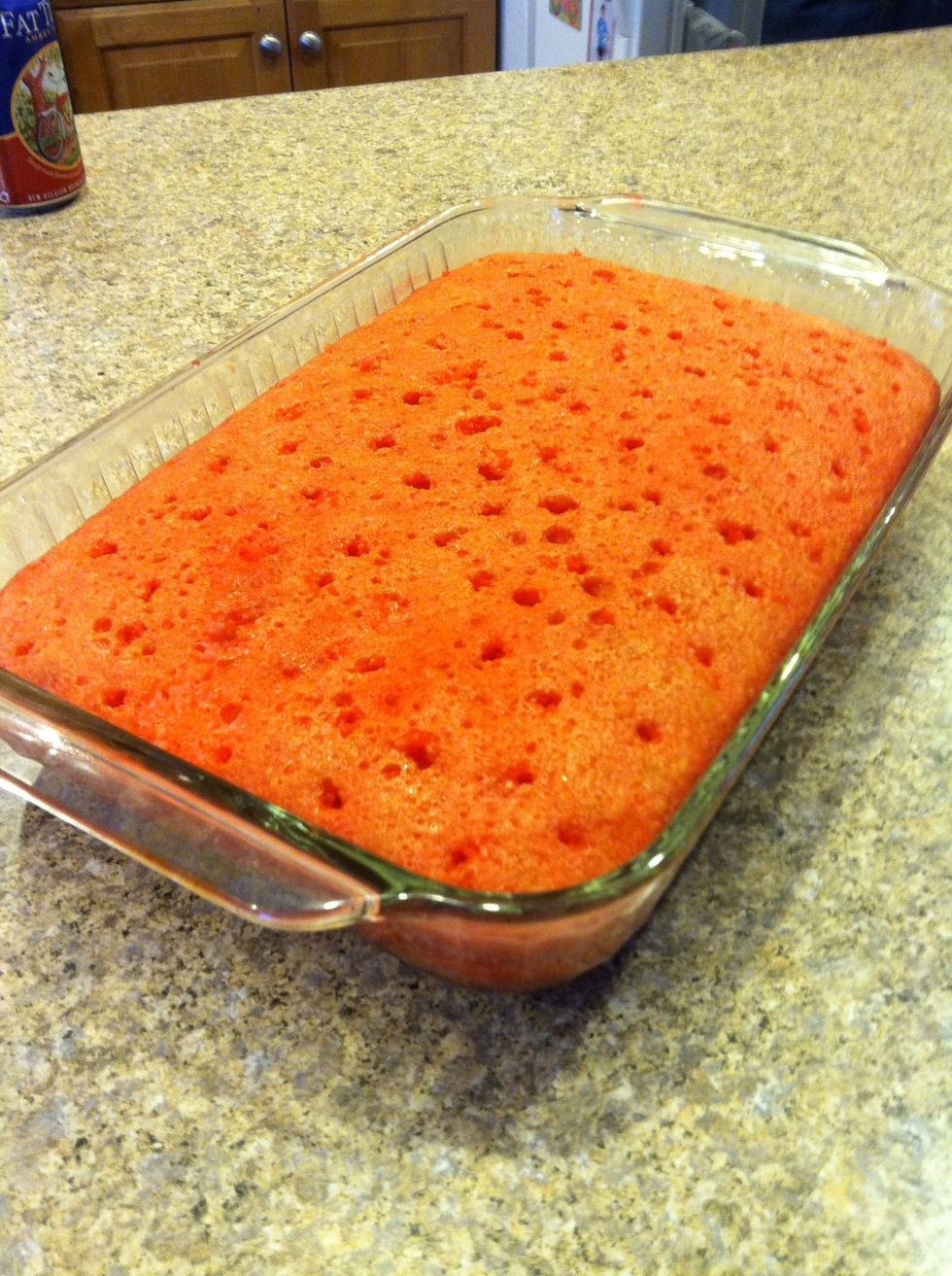 Let the cake cool completely.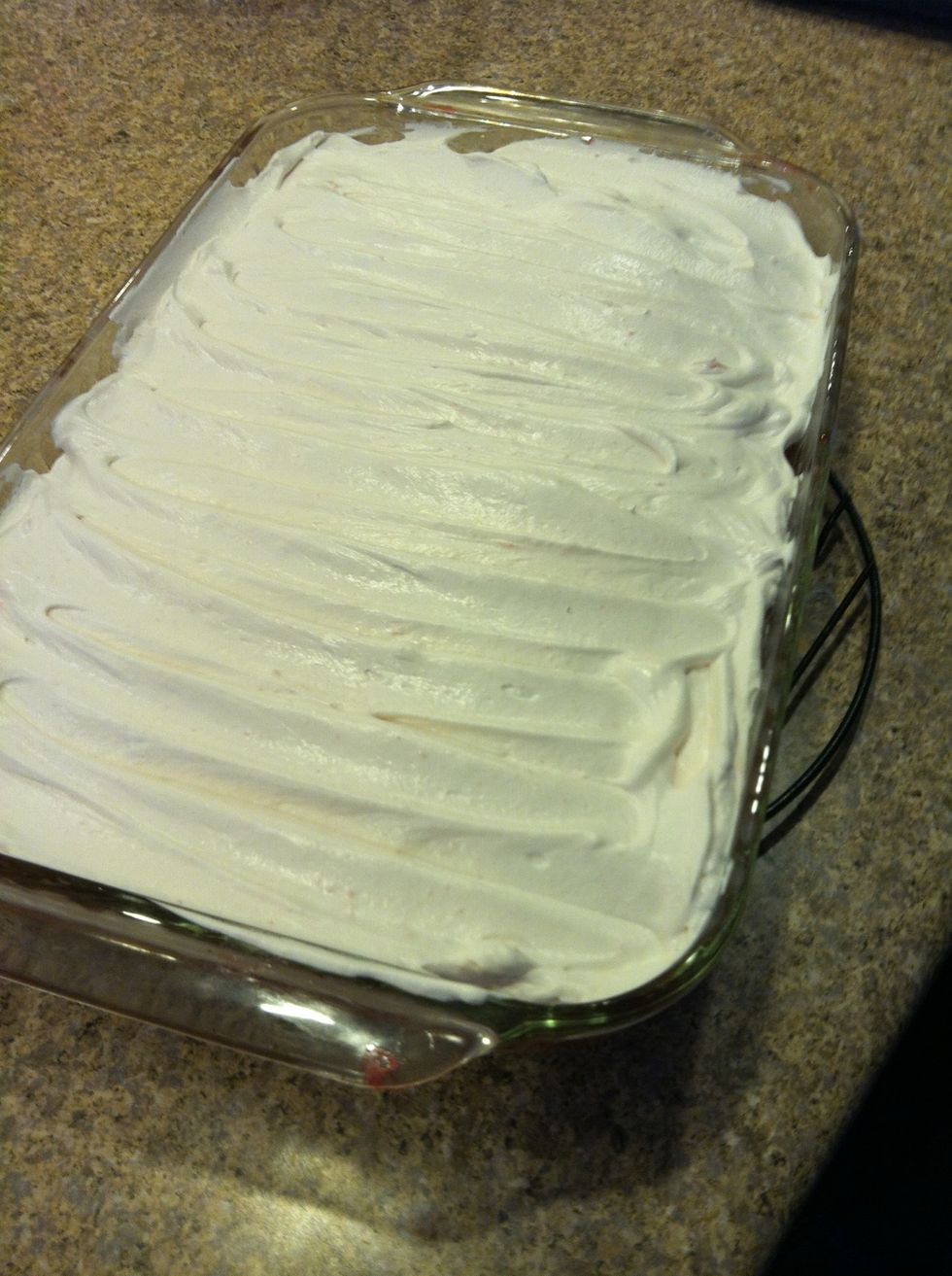 Mix the juice from the strawberries and the Cool Whip. Frost the cake with the Cool Whip/strawberry mixture. Cover loosely & refrigerate 3+ hours (overnight is best).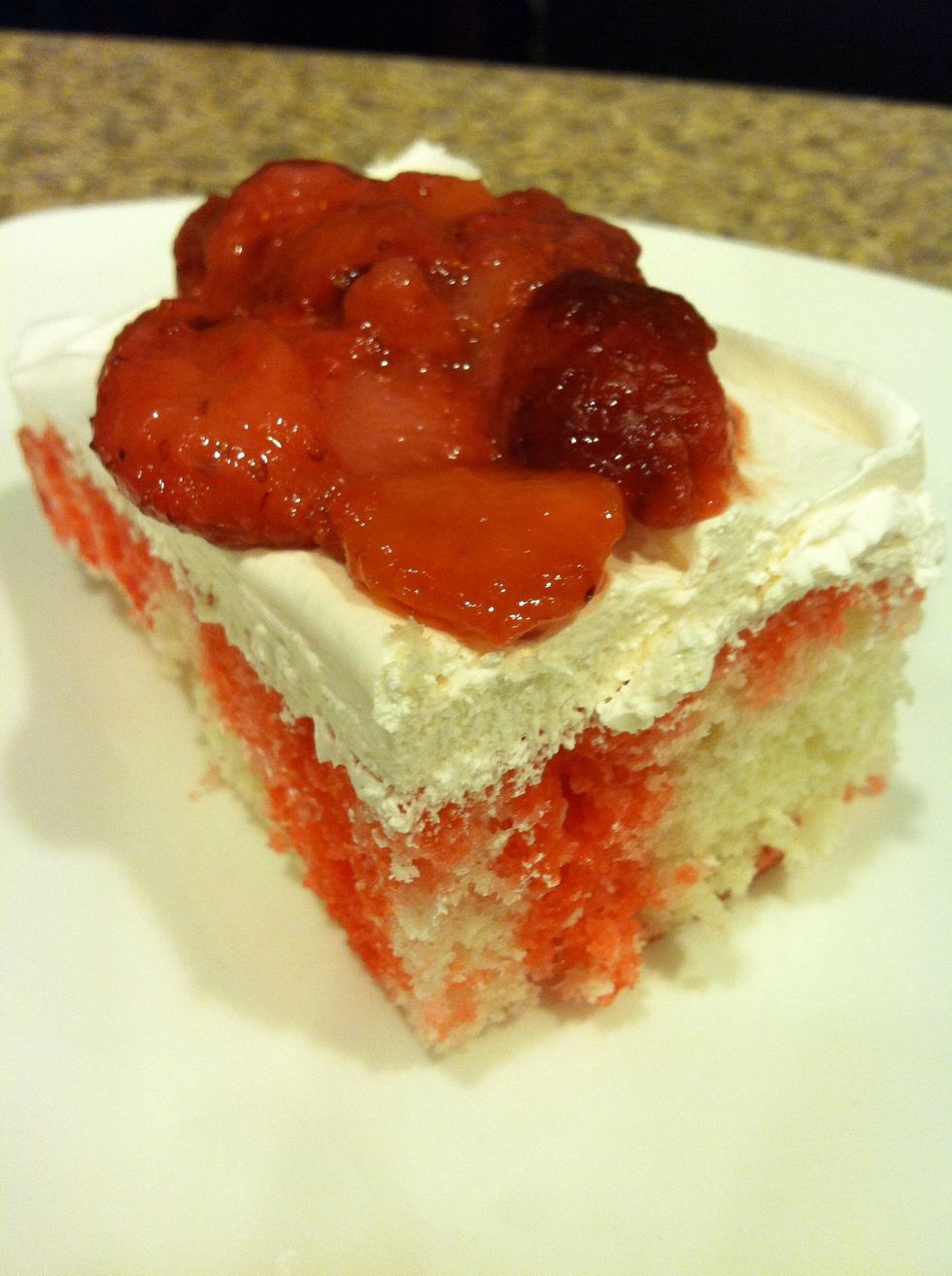 Serve with strawberries. Delicious!!! 🍓🍓🍓
1.0 White cake mix (box)
1.0 Jell-O, strawberry (large box)
1.0 Cool-Whip (container)
1.0 Strawberries (frozen, sliced)
3.0 Egg whites
1/4c Oil
1.0c Water