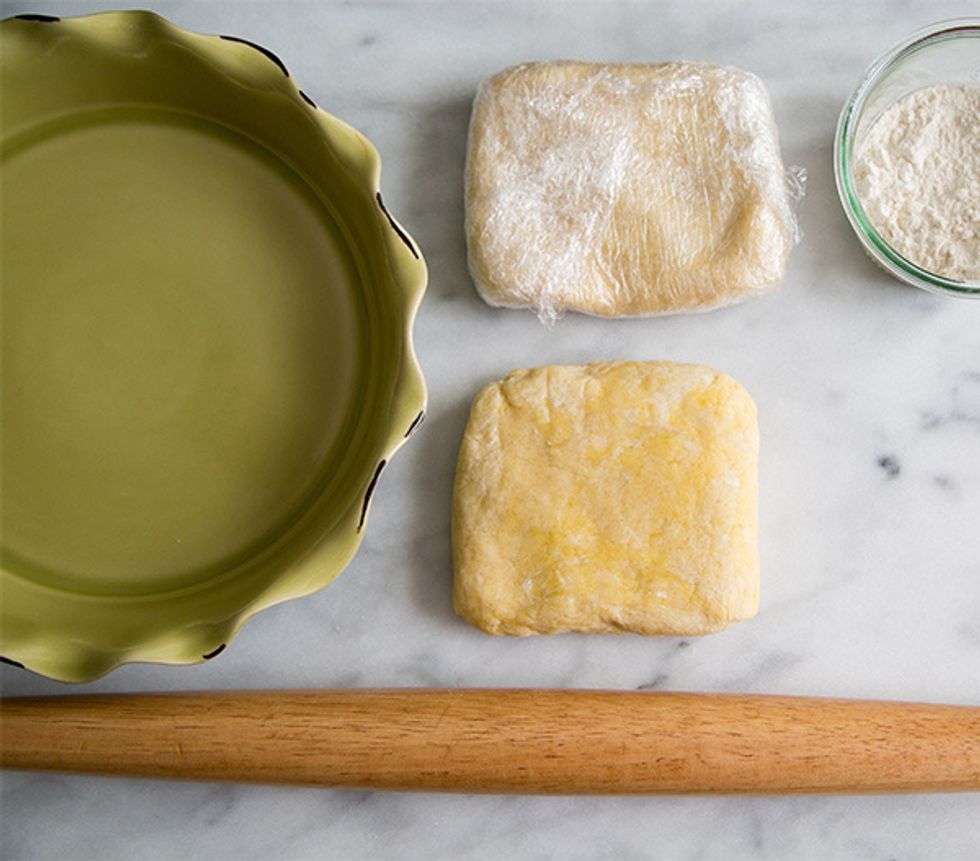 Pulse together flour, salt, and sugar in food processor. Add in butter, water, and yolks. Pulse until texture is like coarse sand. Divide into 2 parts, wrap in plastic wrap and chill for 20 minutes.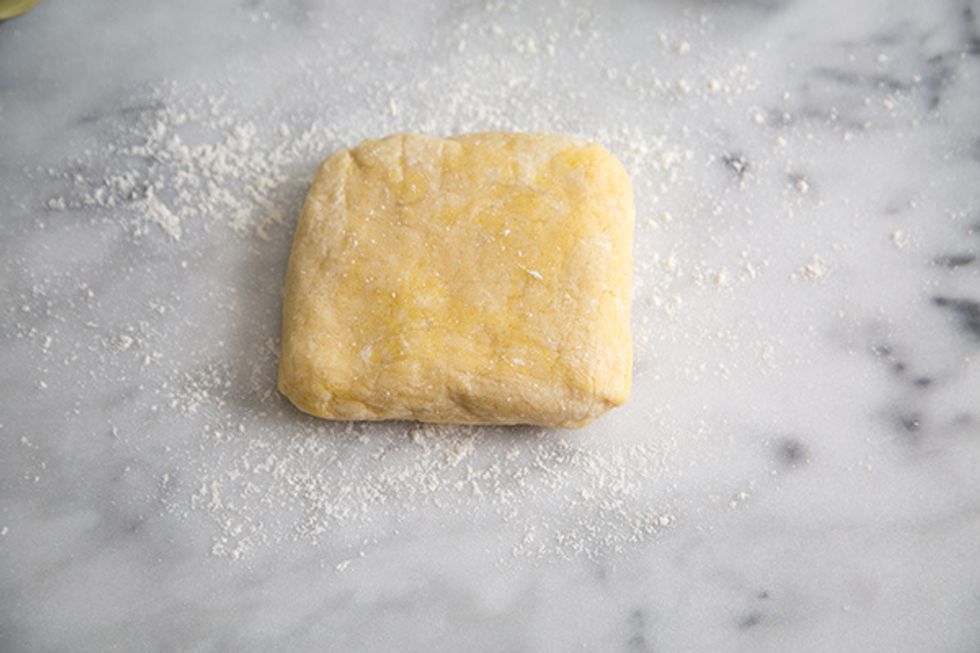 Roll out one piece of dough on lightly floured surface.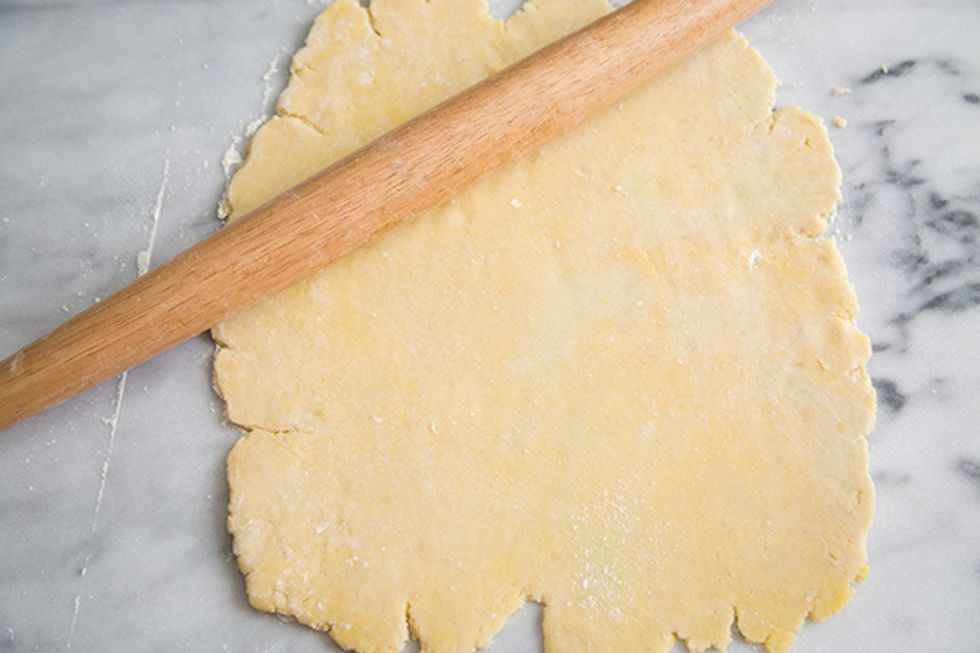 Roll dough to about 10-inches in diameter and about 1/4-inch thick. Place pie plate upside down over rolled dough to make sure it is large enough.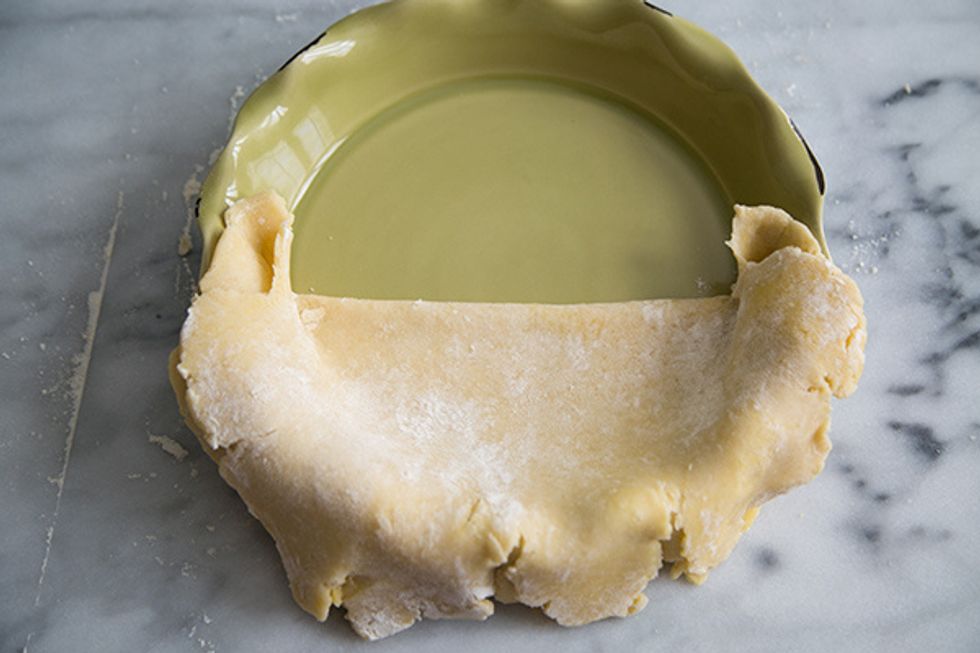 Transfer dough to pie plate and firmly press into bottom and sides of pie plate.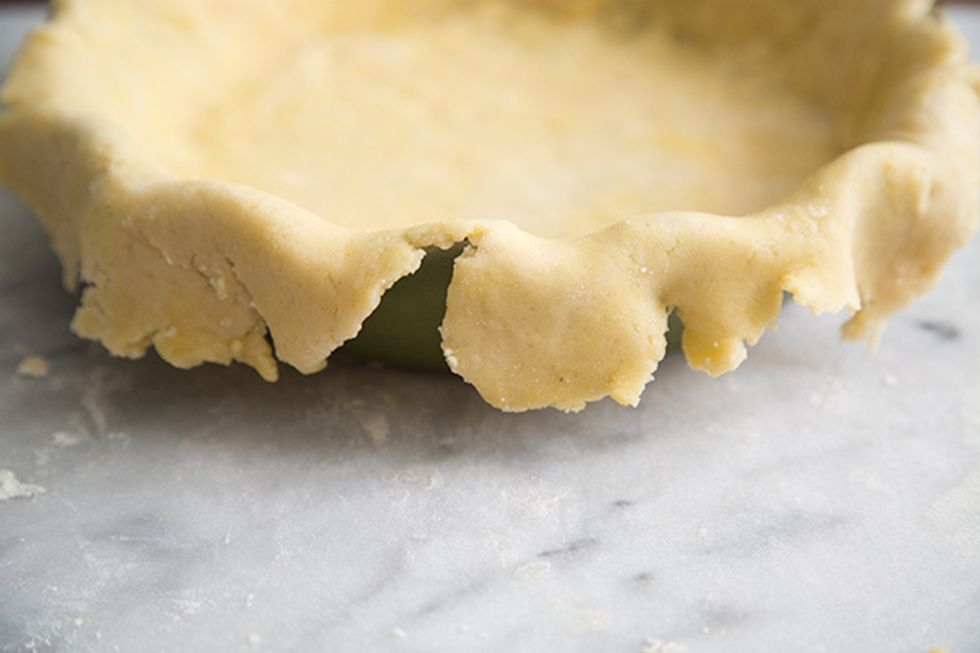 Trim the excess dough, leaving about 1/2-inch overhang all around. Cover with plastic wrap and let chill in the fridge.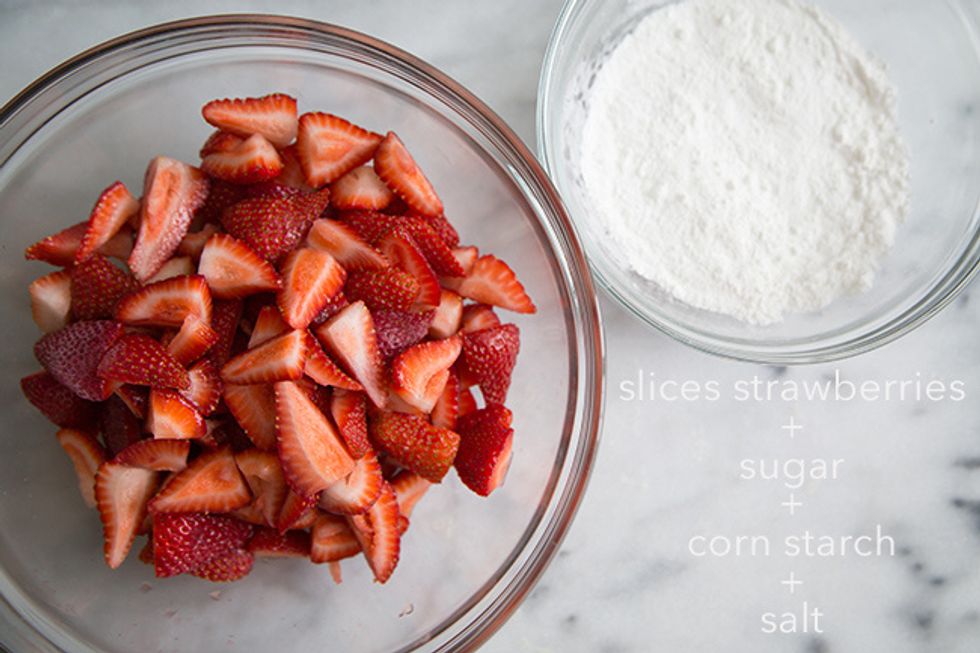 Toss together strawberries with sugar, cornstarch and salt in a large bowl.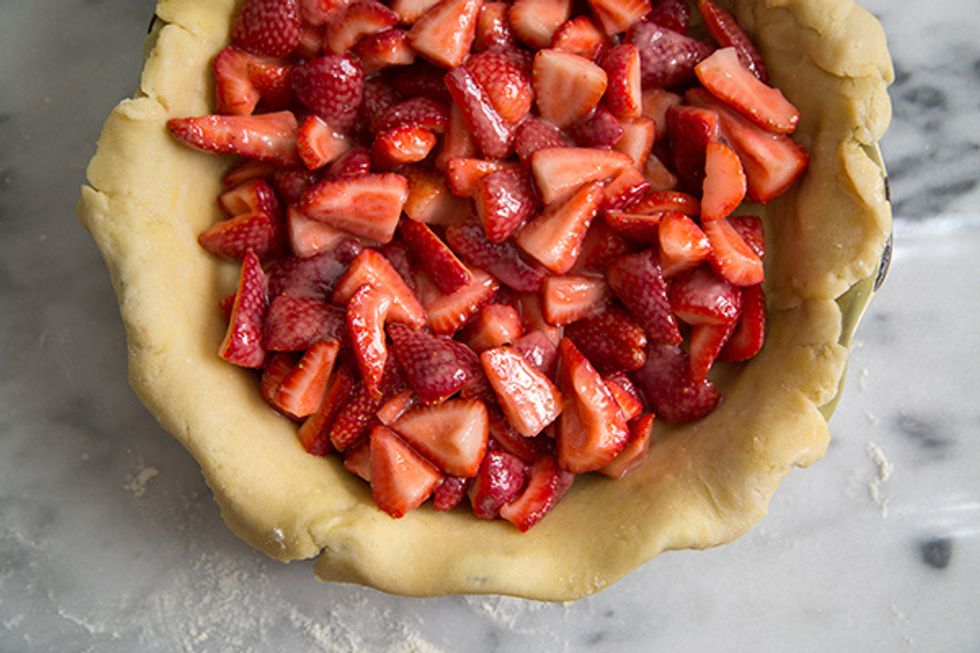 Pour strawberries in chilled pie crust. Roll out the other pie dough to roughly the same size as the previous one.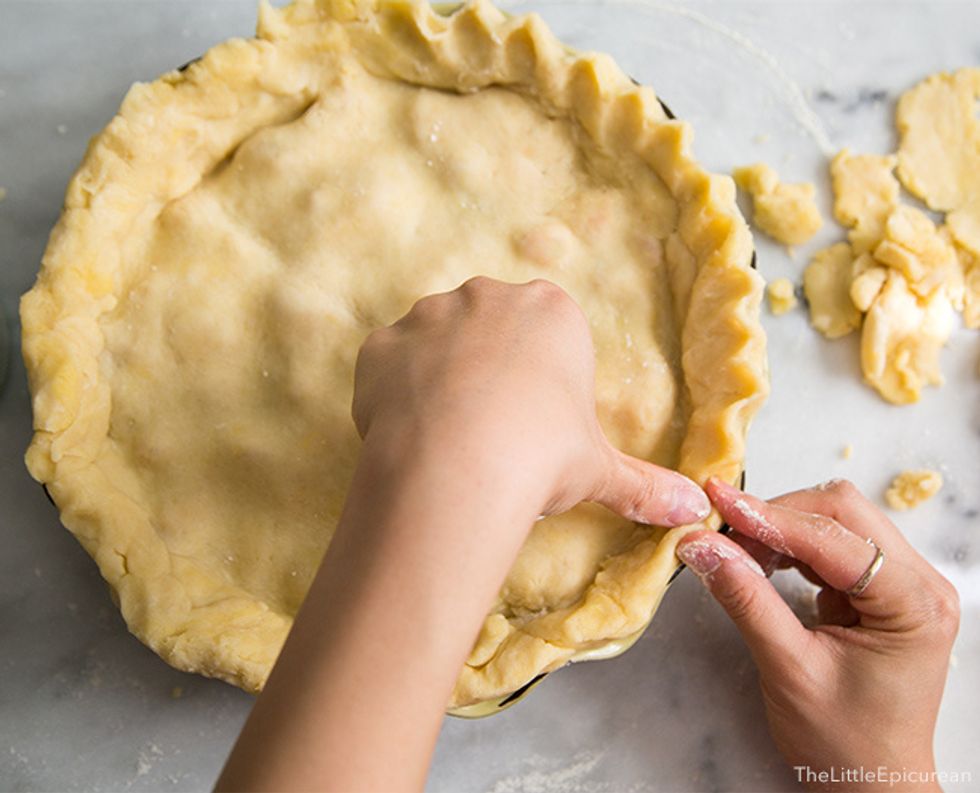 Cover pie with top crust. Decorate edges of the pie to form a crust. Let pie chill in the fridge while you preheat oven to 450 degrees F.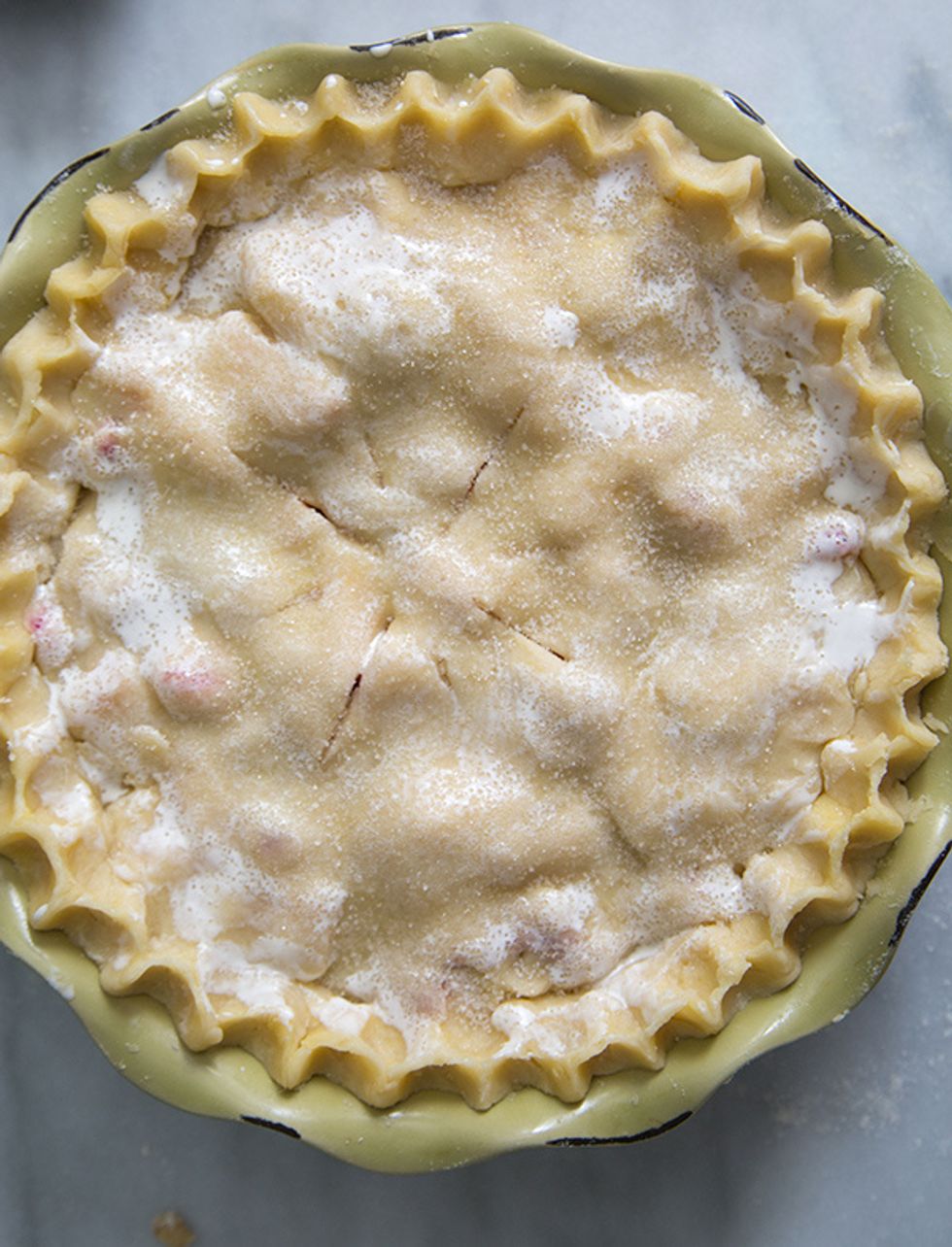 Lightly brush milk over chilled pie. Sprinkle turbinado sugar over crush. Use a sharp knife to cut four slits/vent holes in the top of the crust. This is necessary to allow steam to escape.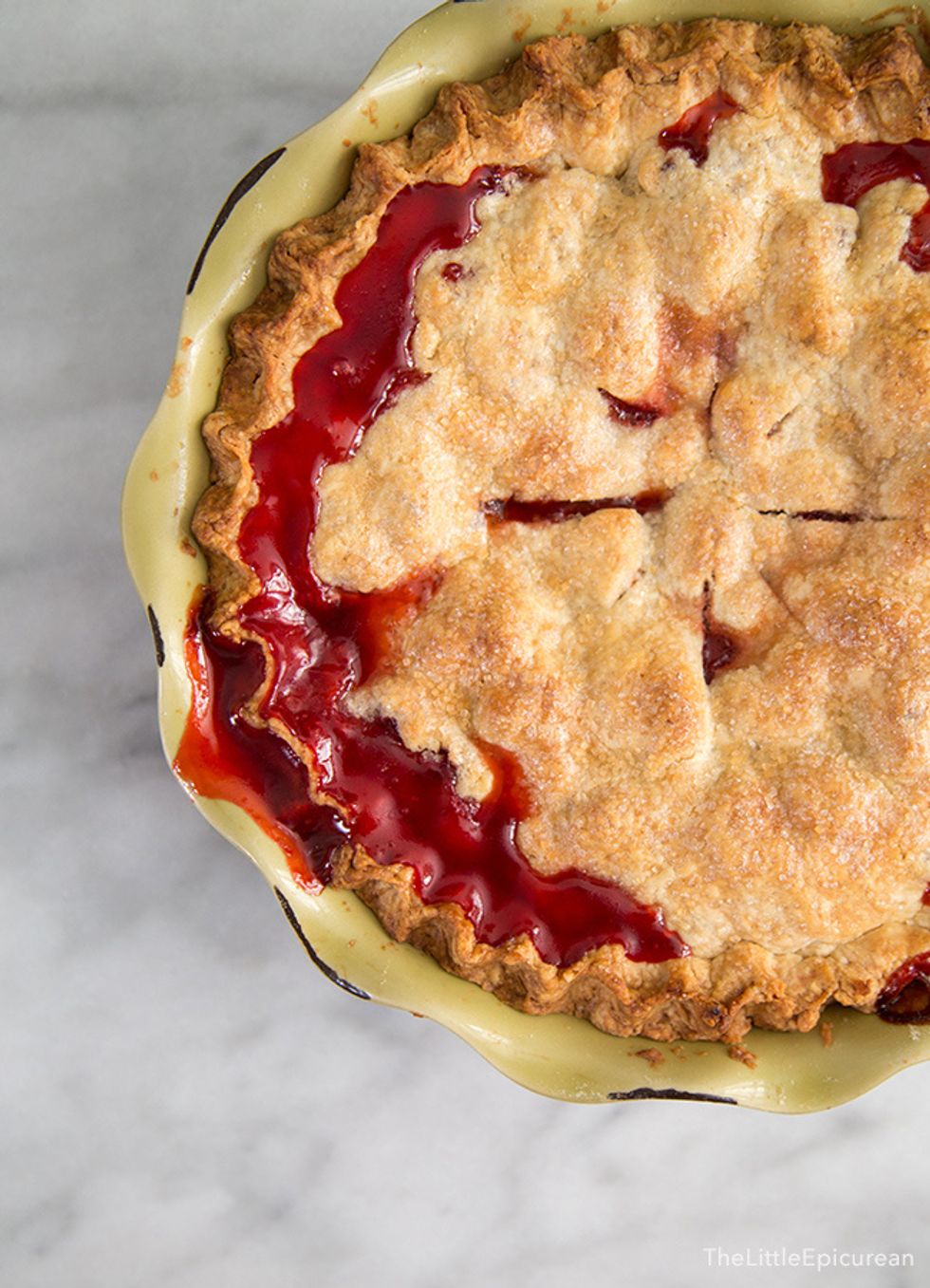 Bake pie at 450 degrees F for 10 minutes. Reduce heat to 350 degrees F and bake for another 15 minutes. Rotate pie and continue to bake for 20-30 minutes until pie is golden brown.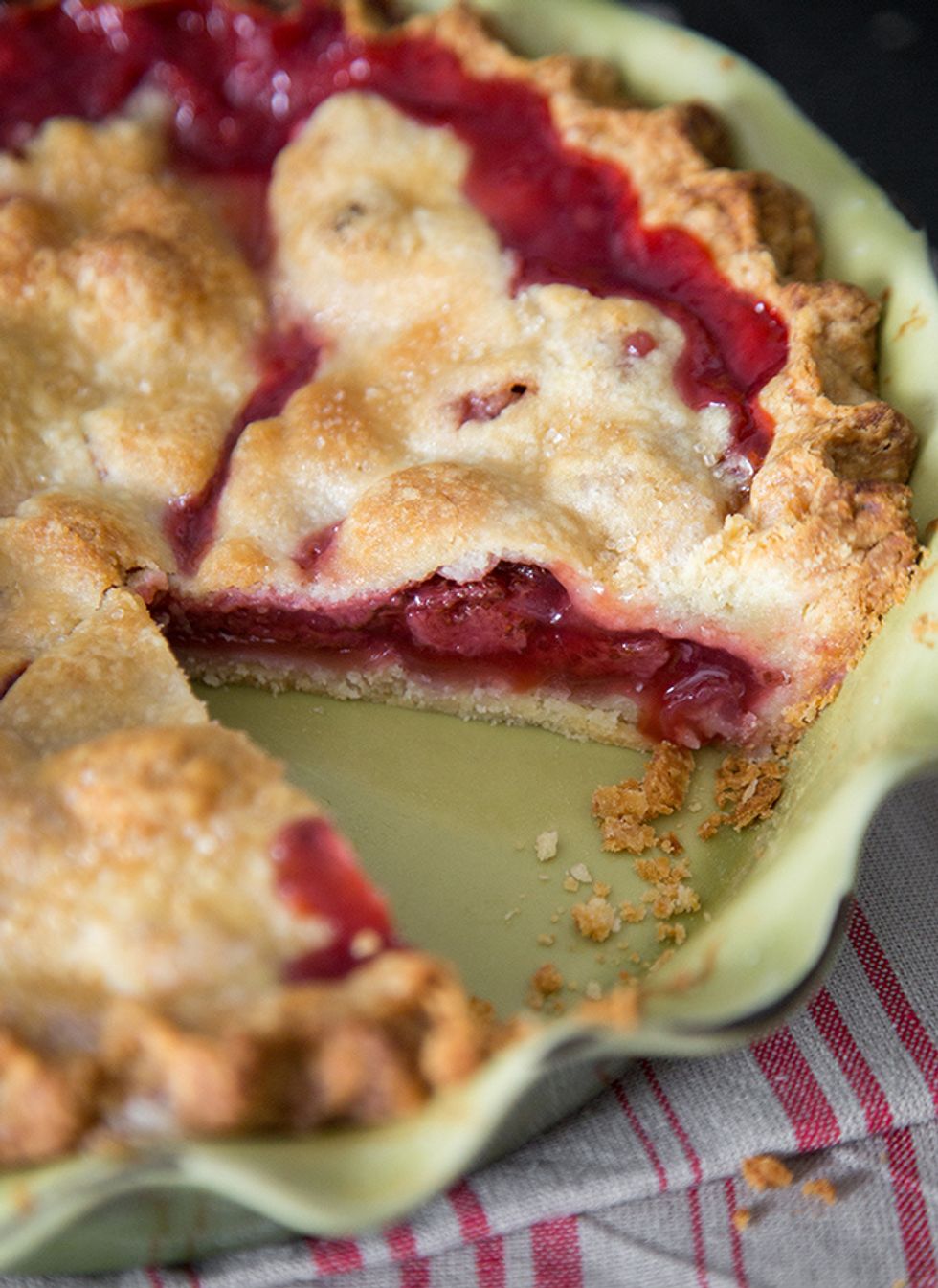 Let pie completely cool to room temperature before slicing. The pie needs time to cool, otherwise you won't be able to cut nice, clean slices.
Cut yourself a slice and enjoy! (For more detailed instructions, visit TheLittleEpicurean.com)
1/4c all purpose flour
1.0tsp sea salt
1/4c sugar
16.0Tbsp cold butter, cut into tablespoons
5.0Tbsp ice cold water
2.0 egg yolks, cold
5.0c fresh strawberries, hulled and sliced
1/2c sugar
3.0Tbsp cornstarch
1/2tsp fine sea salt
2.0Tbsp turbinado sugar