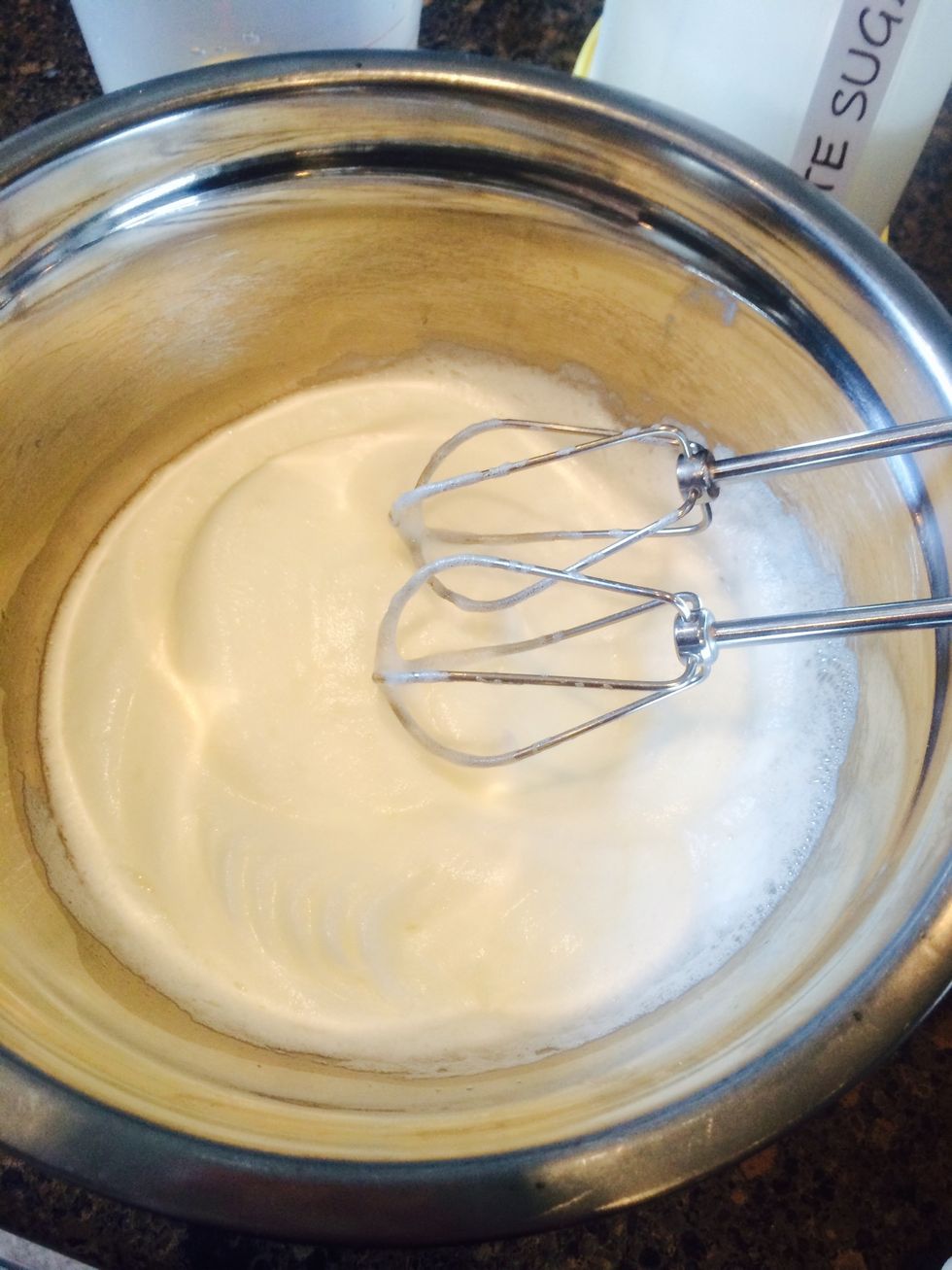 With a mixer, whisk the egg whites until fluffy soft peaks are formed... Then add 1 cup sugar and beat until mixed.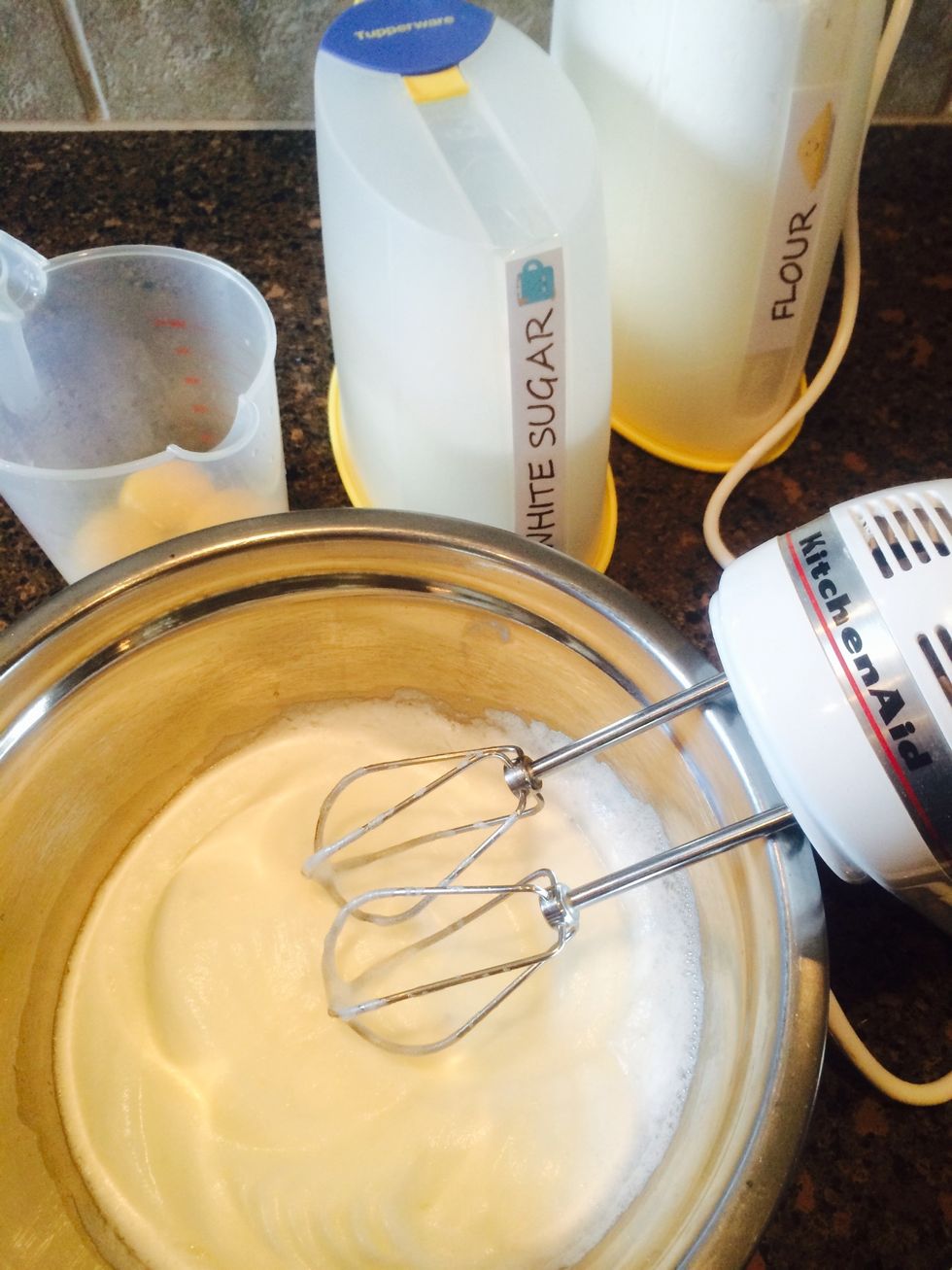 Add the yolks until incorporated, medium speed. Add the flour and mix until just combined.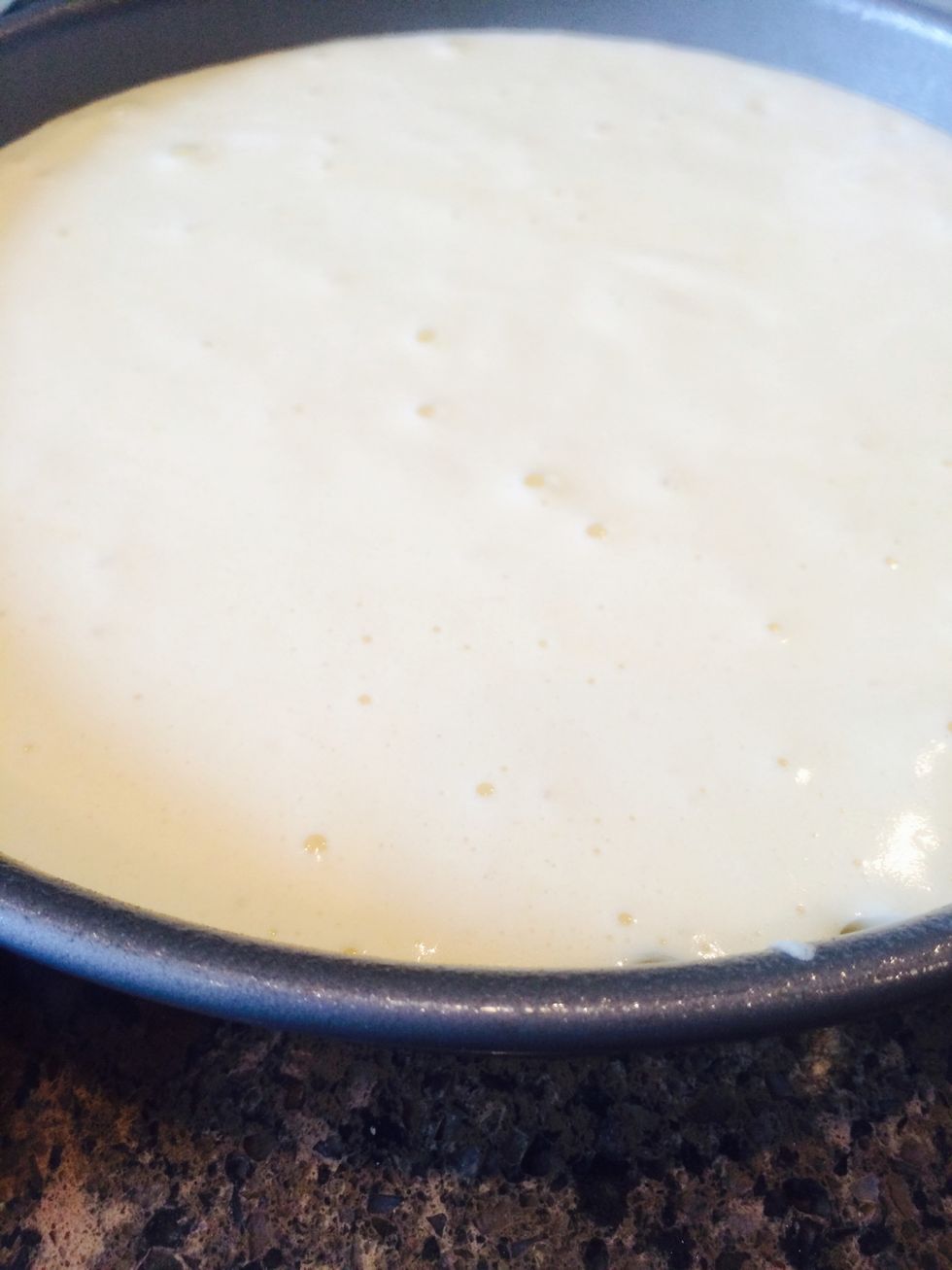 Prepare the pan, coat with baking spray and cover the bottom of the pan with parchment paper... Add the batter.
While the cake is in the oven. Mix the water and 2/3 cups of sugar & stick cinnamon, heat in a small pot until boiling. Set aside and reserve. You will use this water later.
Bake @350 for 20 min or until a fork inserted in the center, comes out clean.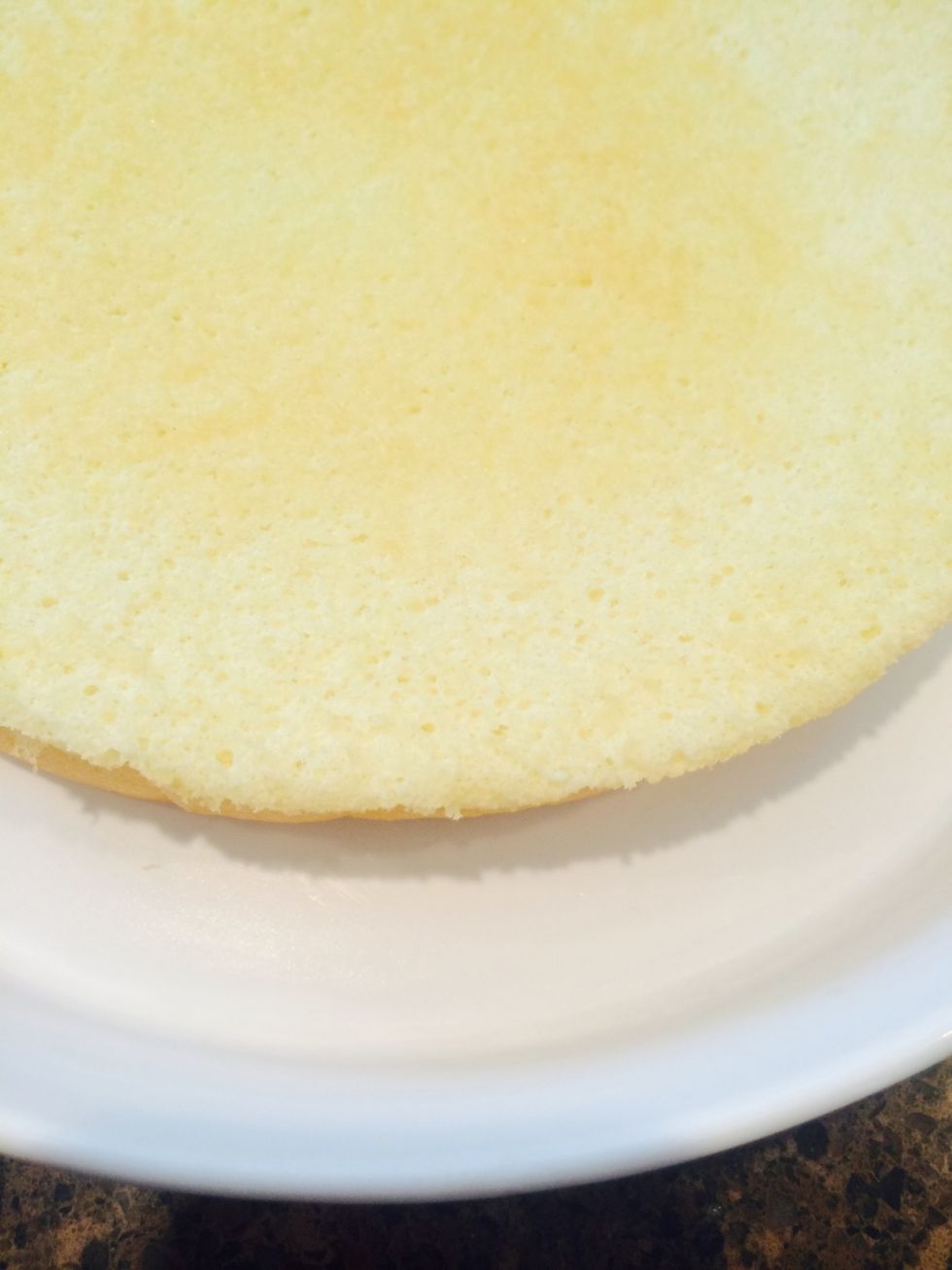 Turn the cake upside down and peel the parchment paper. Make several holes with a fork on top of cake. Drizzle with the cinnamon sugar water until moist but not soggy.
Place the moistened cake in the fridge until cold (3hrs) or overnight. The colder the better... Cover tightly with plastic wrap.
Whipped cream: add 1/3 of cream cheese block and soften with mixer. Add 1/2 the cream and whip until fluffy. Add confectioner's sugar to your taste. I like mine with 8 tbs of sifted c. sugar.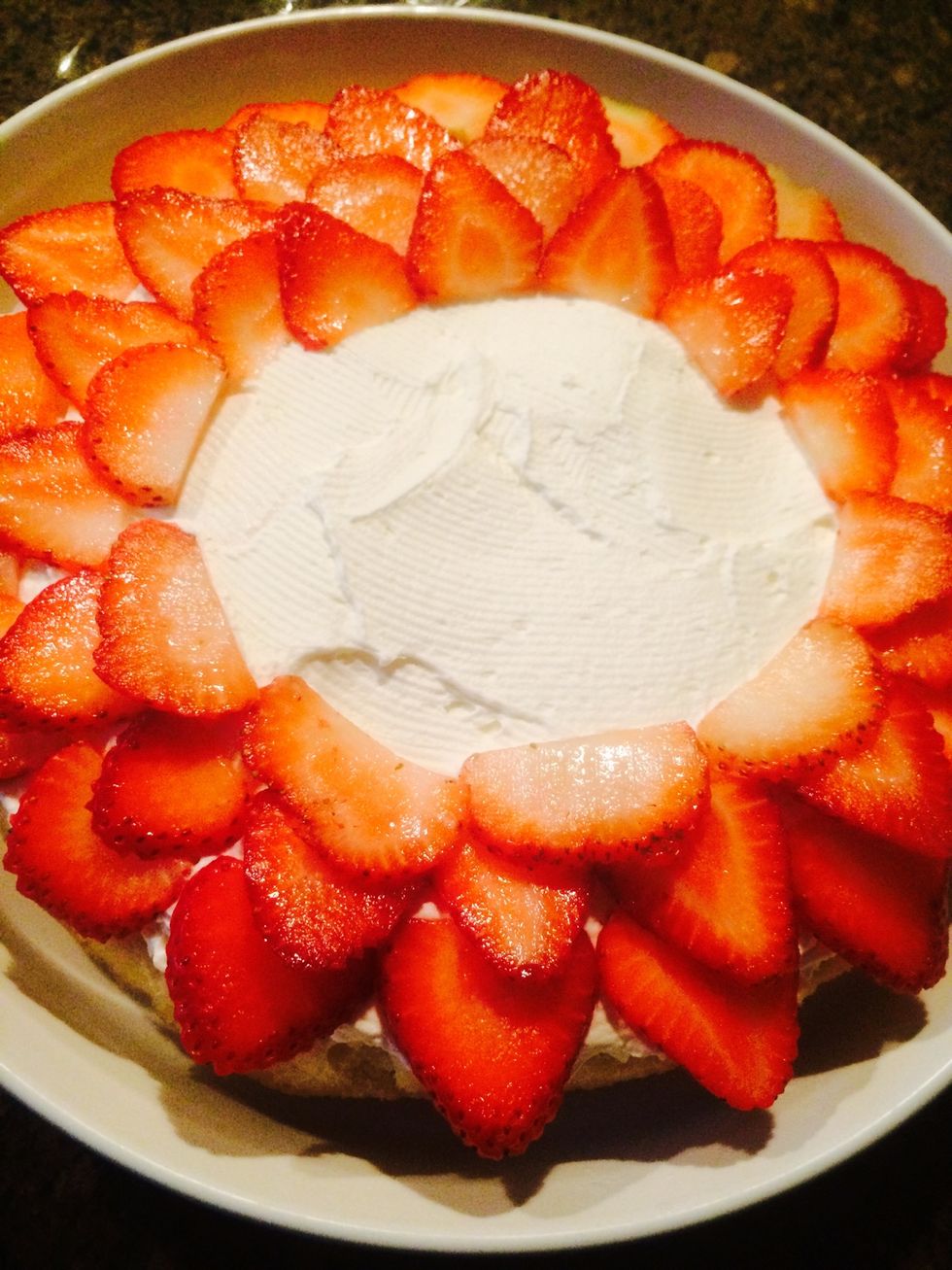 Add a generous layer of cream and start arranging the cut strawberries, starting from the outside, forming a flower as you work towards the center. Be sure to arrange them in same size slices.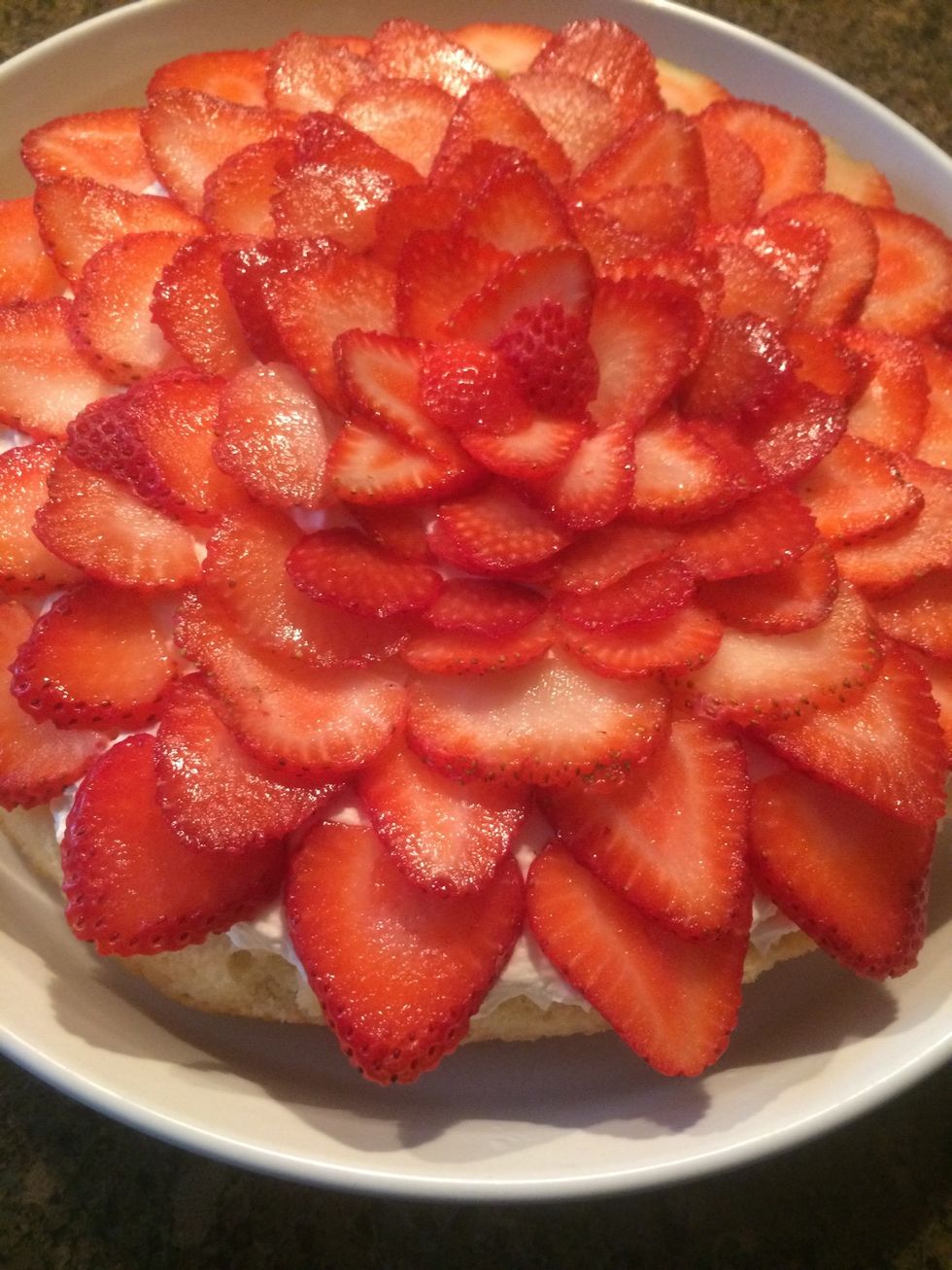 Finish with the smallest slices and refrigerate until ready to eat. Make sure you cover the cake loosely with some plastic wrap to prevent it from getting dry.
8.0 egg whites
1.0c granulated sugar
8.0 egg yolks
1.0c flour
1.0l water
2/3c granulated sugar
1.0 stick cinnamon
1/2pt heavy whipping cream
1.0pt fresh strawberries
1/3part cream cheese block
8.0Tbsp sifted confectioner's sugar
Maggie Sanders
Cook enthusiast, self taught baker. Soon you will find more exciting recipes in my blog. Follow me on Pinterest.