Make a Strawberry Cake With Chocolate Filling
6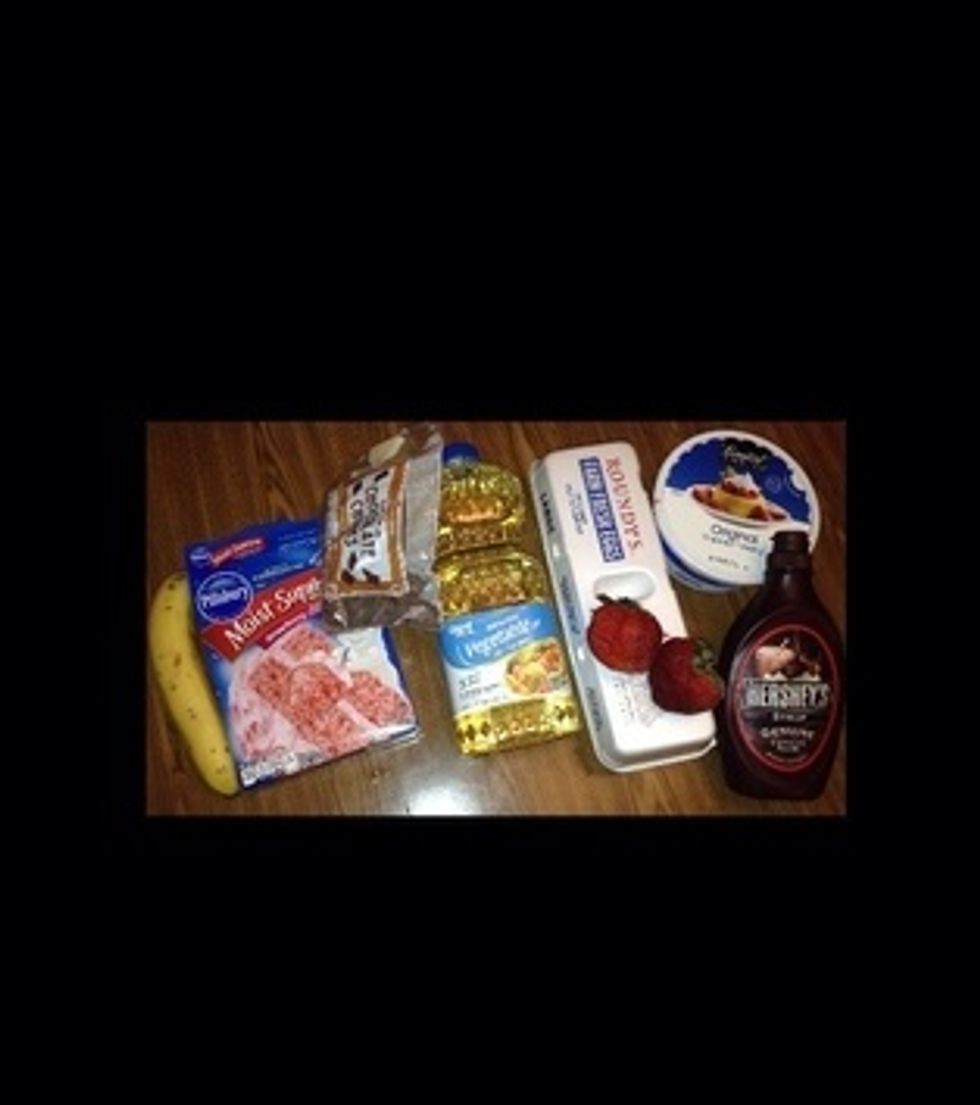 Ingredients used.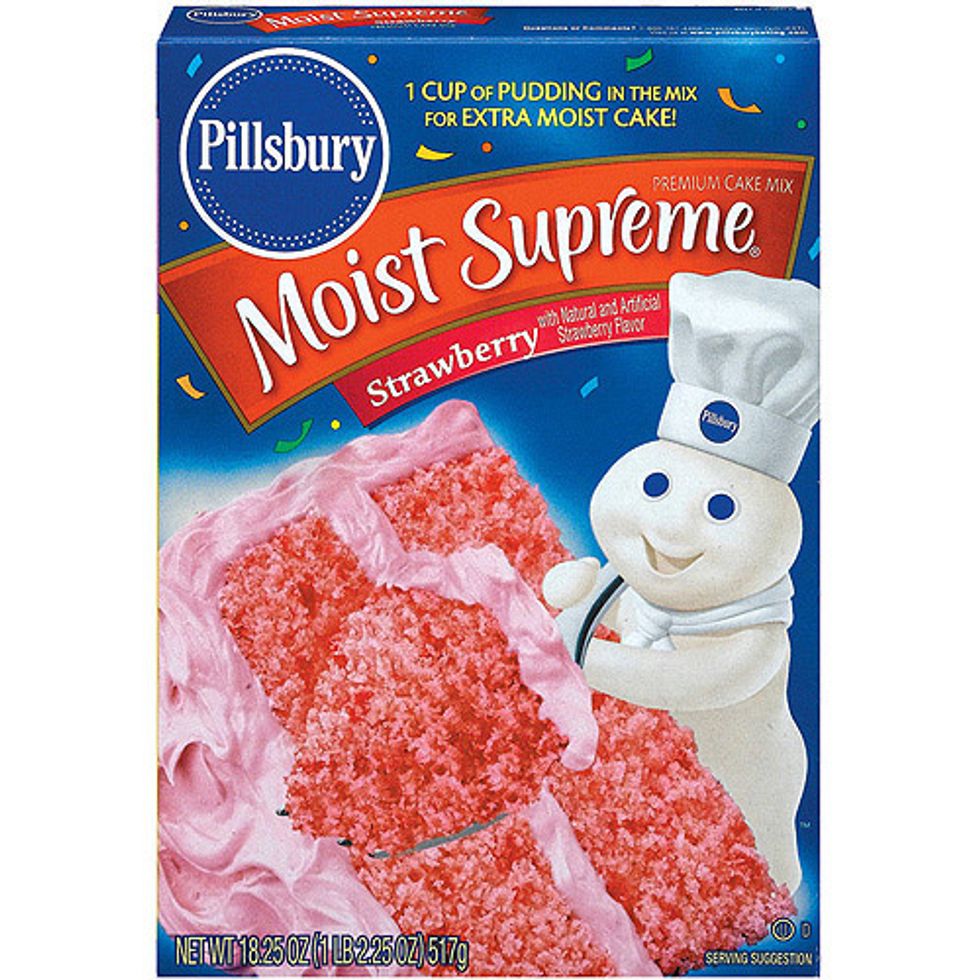 Buy preferred cake flavor and follow directions on the back of the box.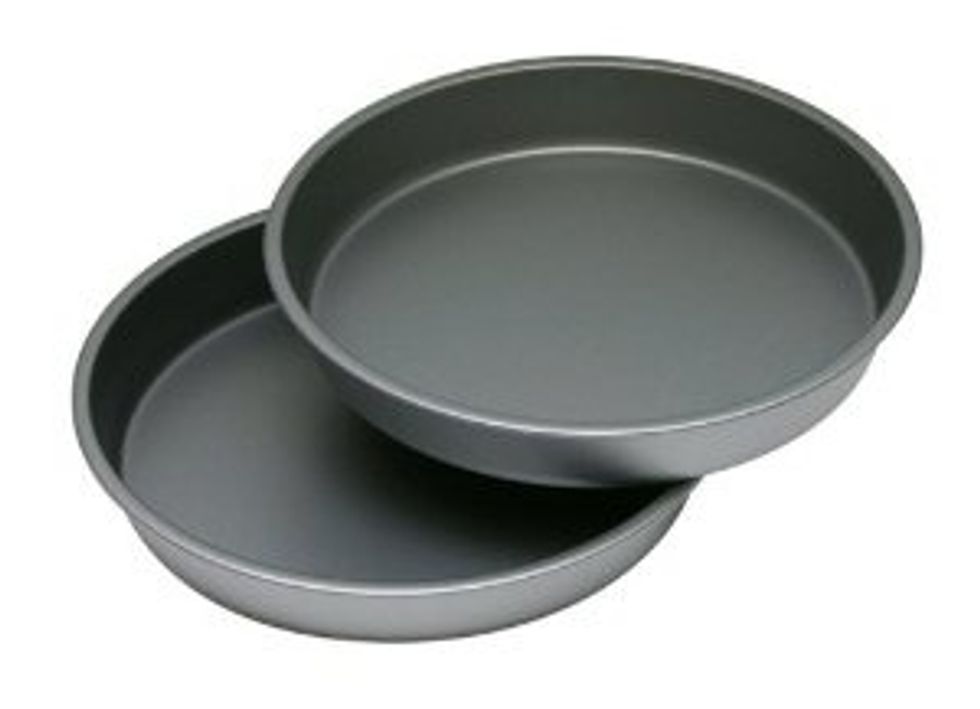 Take two 8 inch pans and spray with Crisco oil. http://ecx.images-amazon.com/images/I/31FNwKiH7mL._SX300_.jpg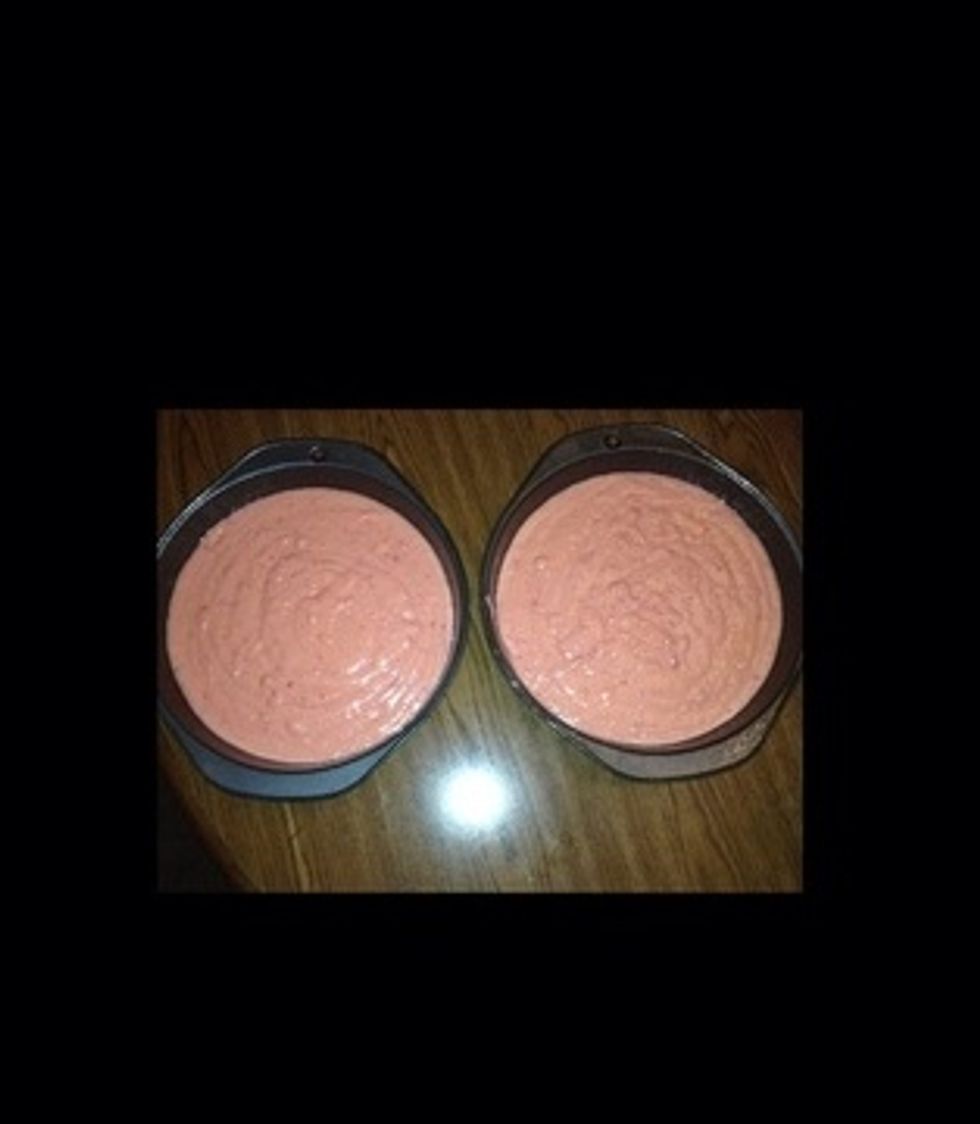 Add mix into two pans evenly.
Bake cake at 350 degrees F for 22-27 minutes.
Let cake cool for 15-20 minutes.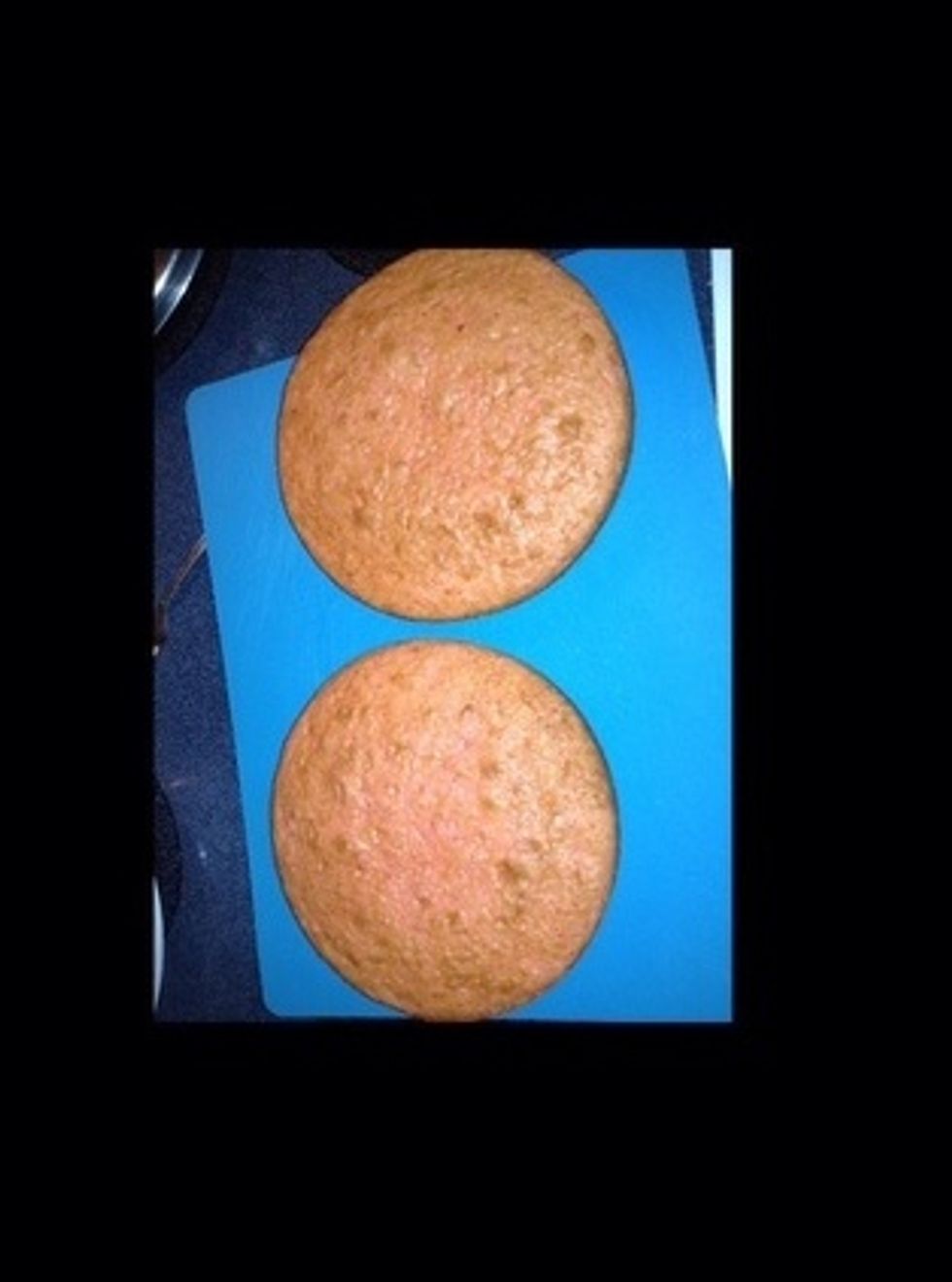 Carefully take cake out of the pans.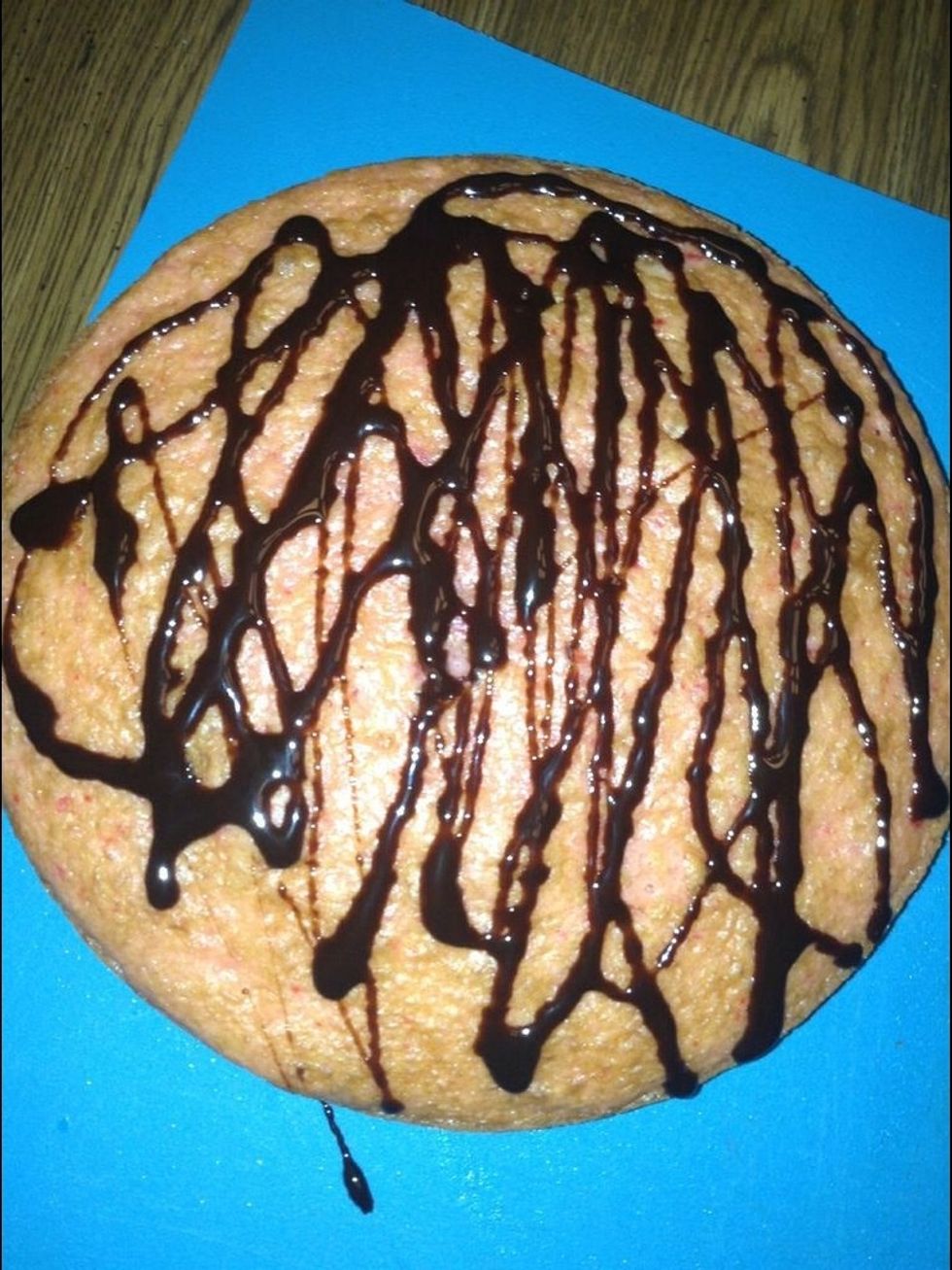 Put first later on a working surface put Hershey's syrup all over the top of the cake.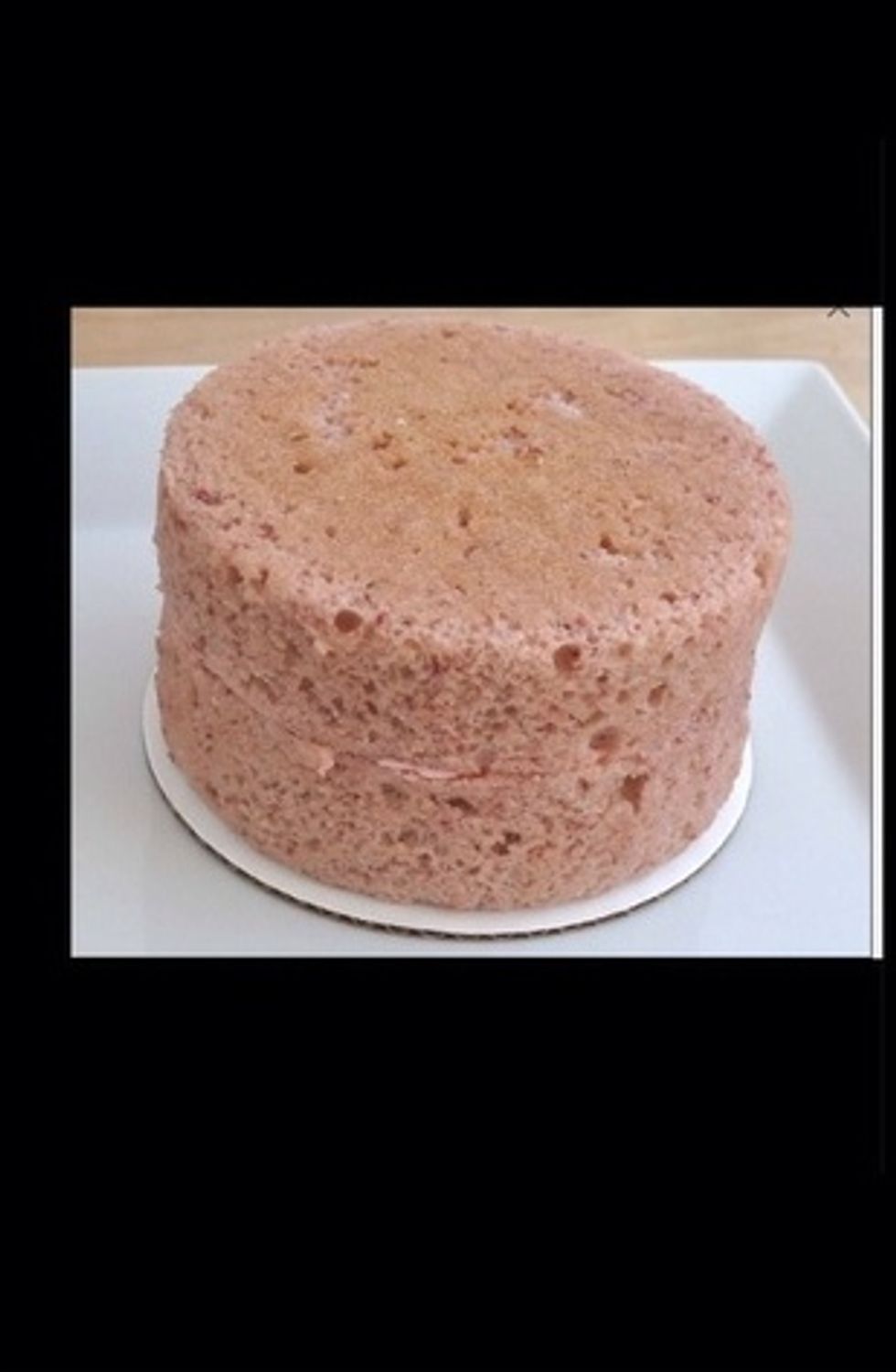 Stack the second layer on top of the first. http://3.bp.blogspot.com/-6Own_psJkBI/T5 qA67HIrxI/AAAAAAAAD8g/hNjG1dlzhuM/s1600/ Strawberry+Cake+-+Cream+Cheese+Icing.jpg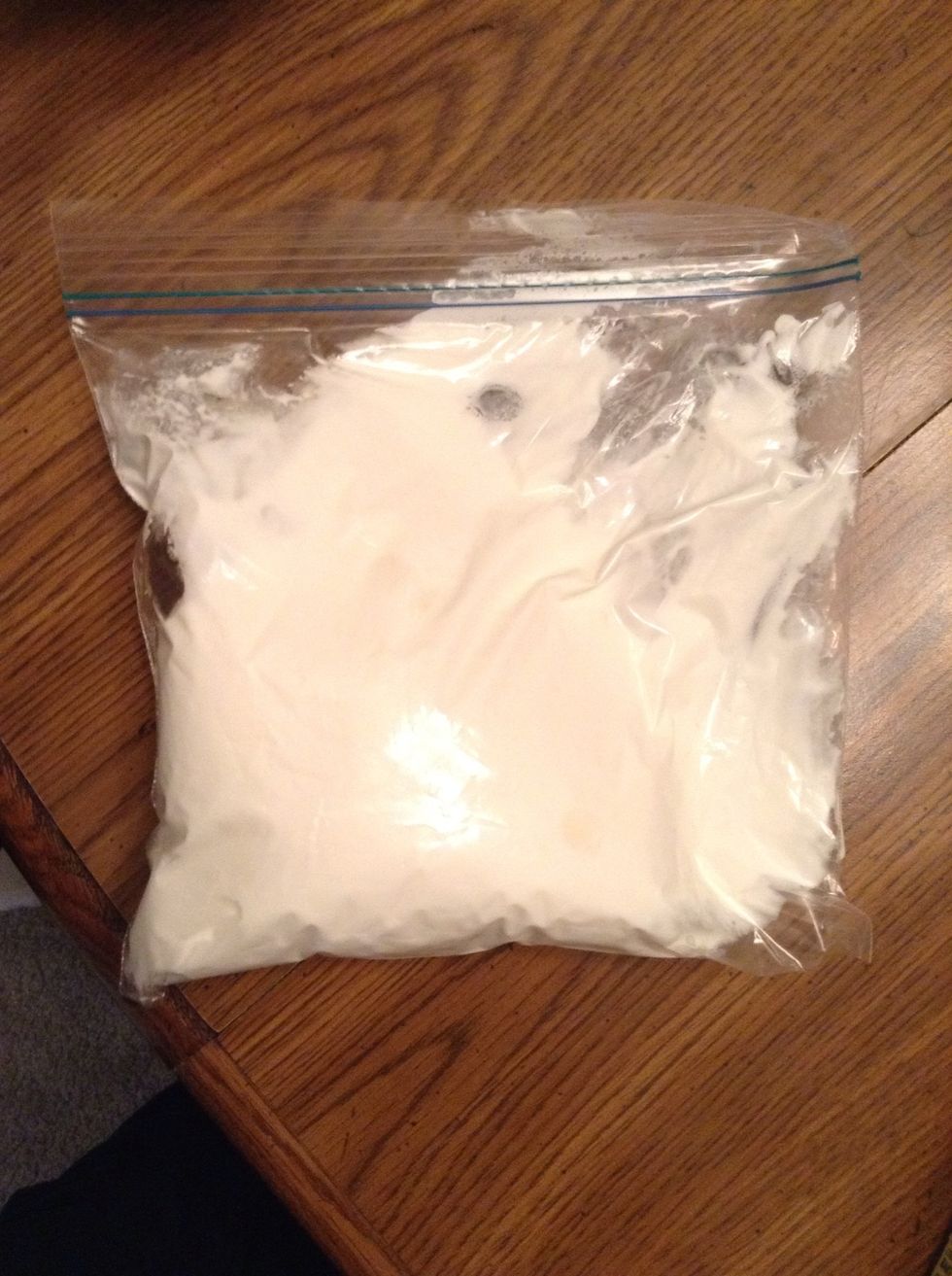 Take your Cool-Whip and add it into a Ziplock bag. Try to get the Cool Whip to one side.
Take all the air out of the bag so it can come out easily without air bubbles.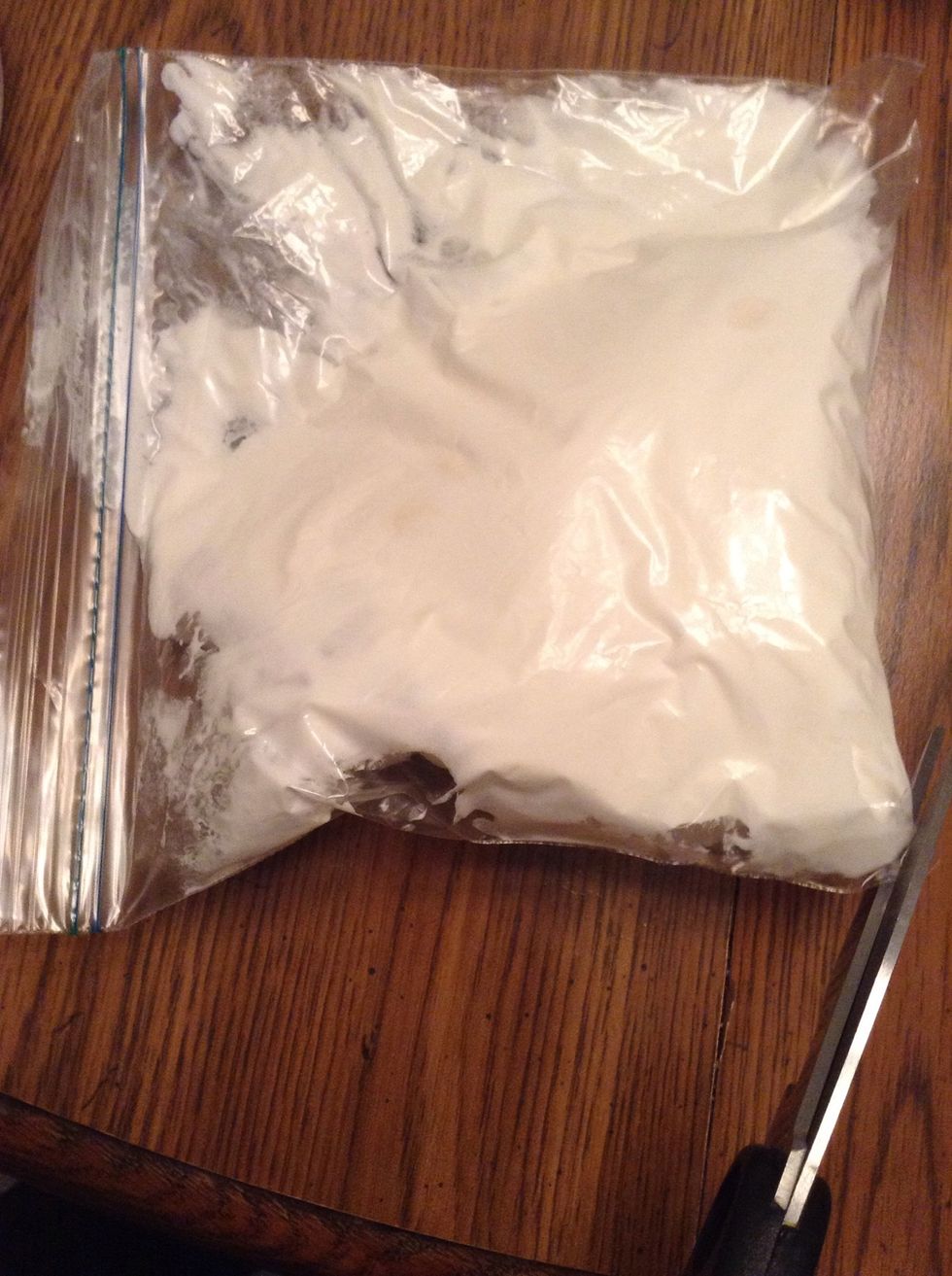 Get scissors and cut a small part of the corner off.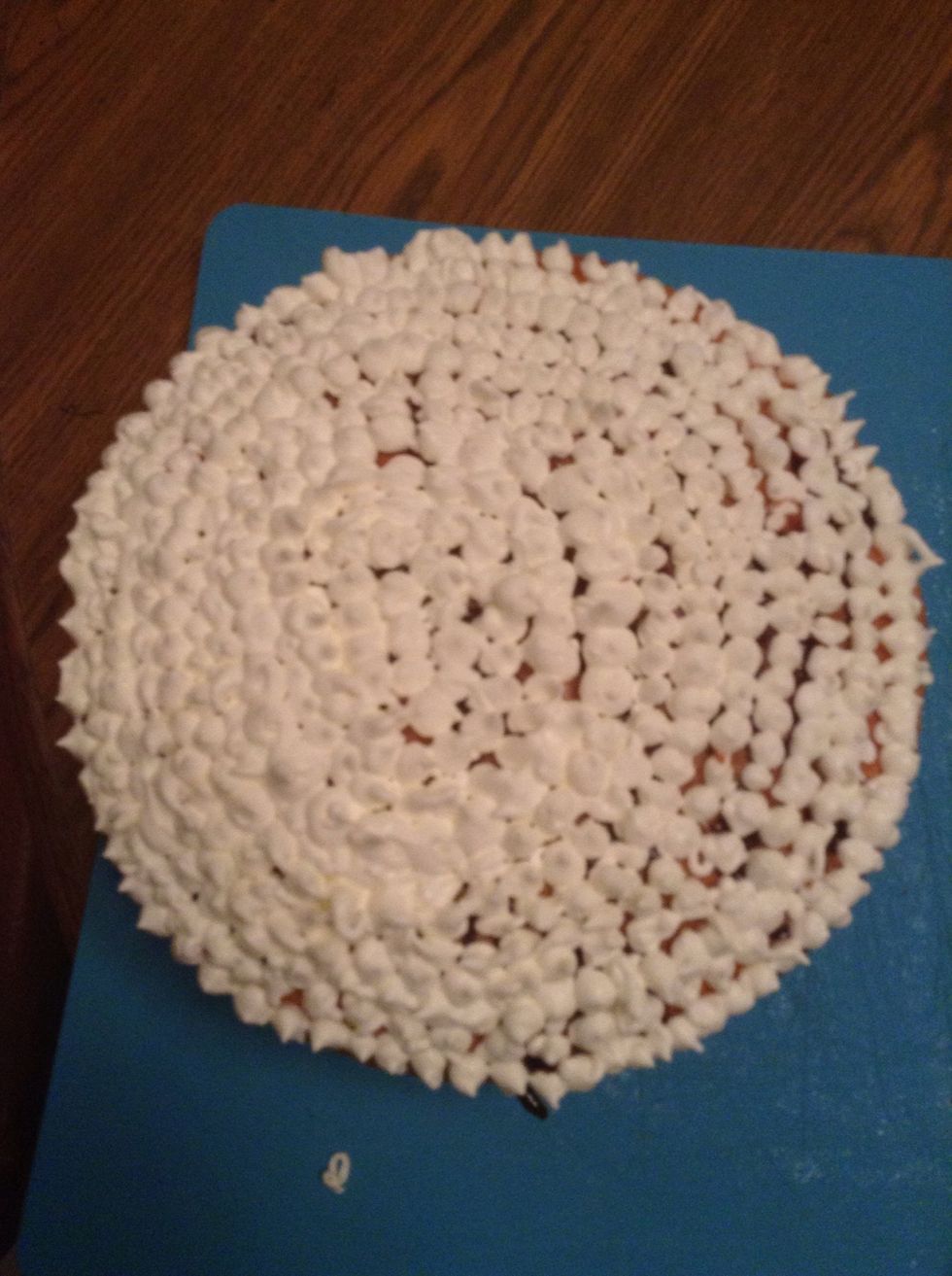 This is how it should look when you finish the top.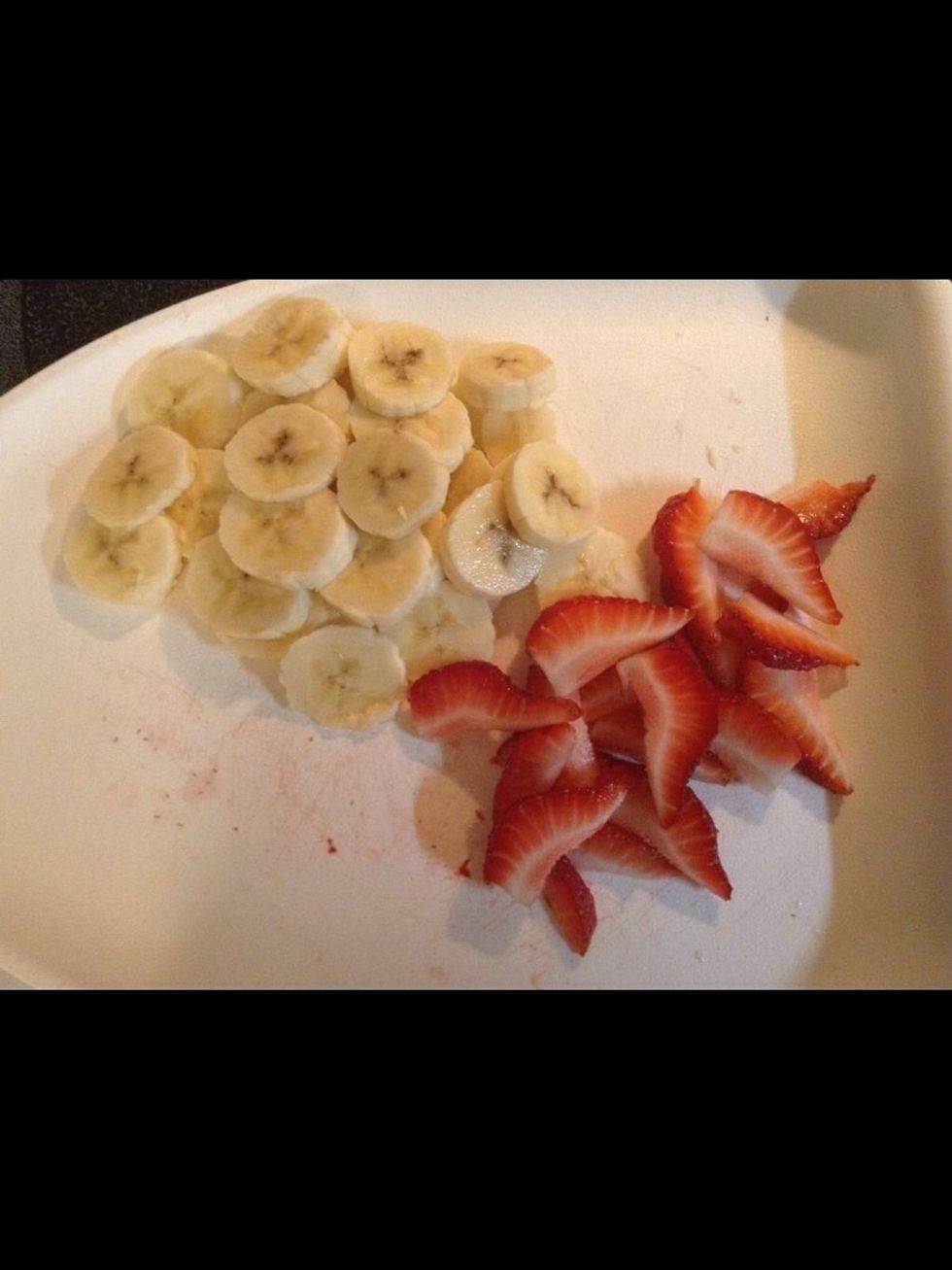 Cut up strawberries, bananas, or other fruits.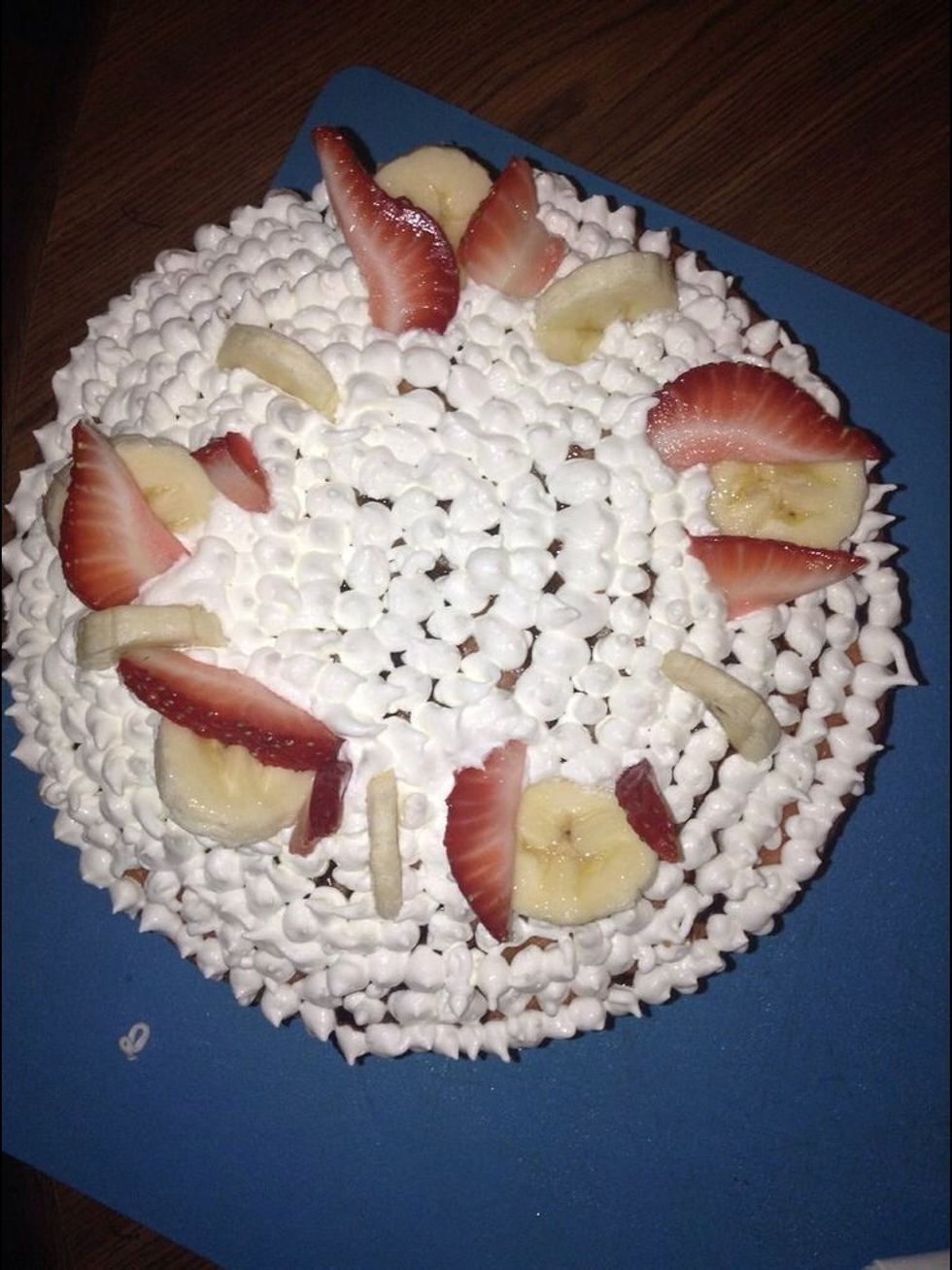 Place the fruit around the outside of the cake leaving a circular spot in the middle of the cake.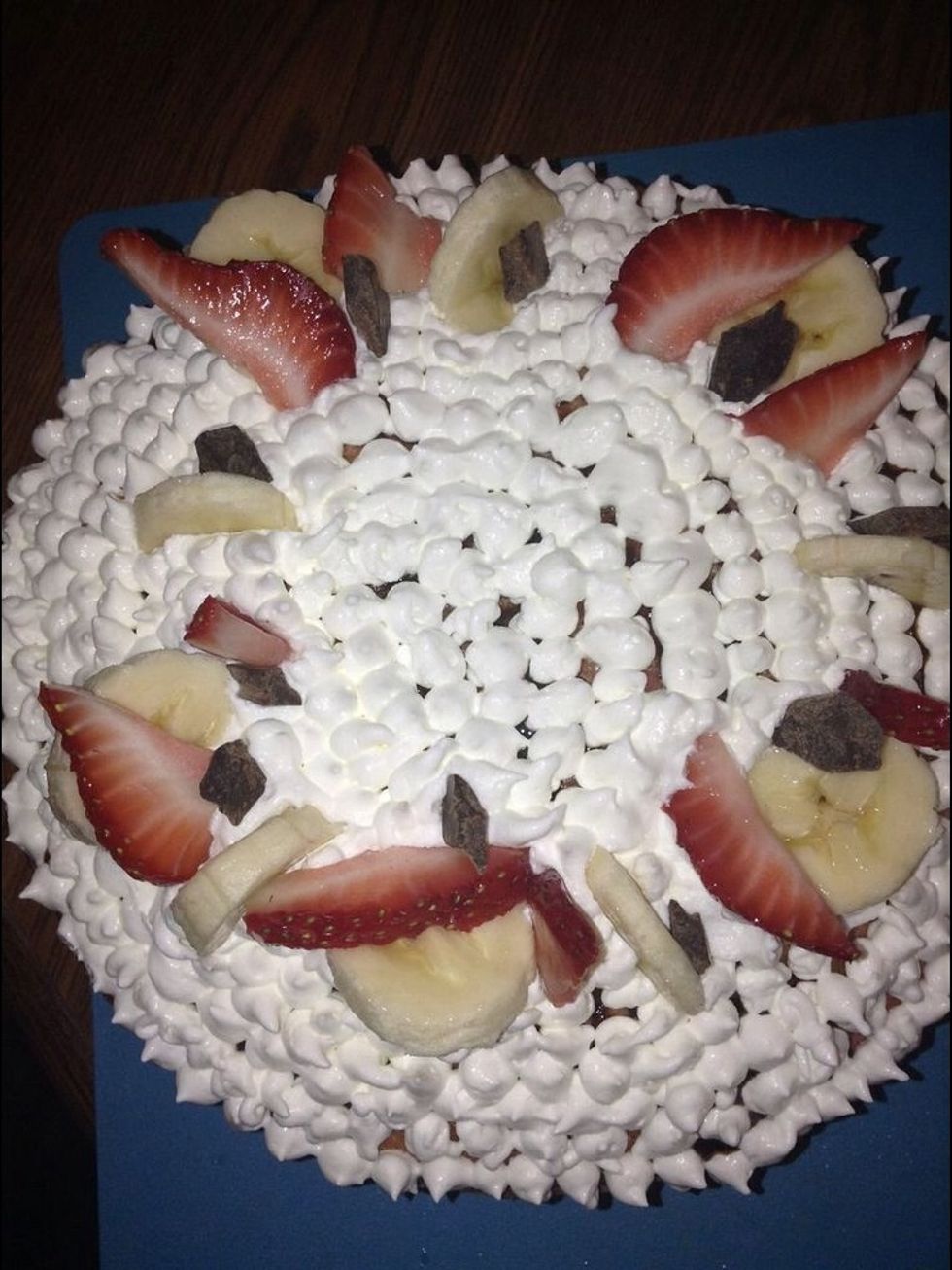 Place chocolate chunks in between each piece of fruit.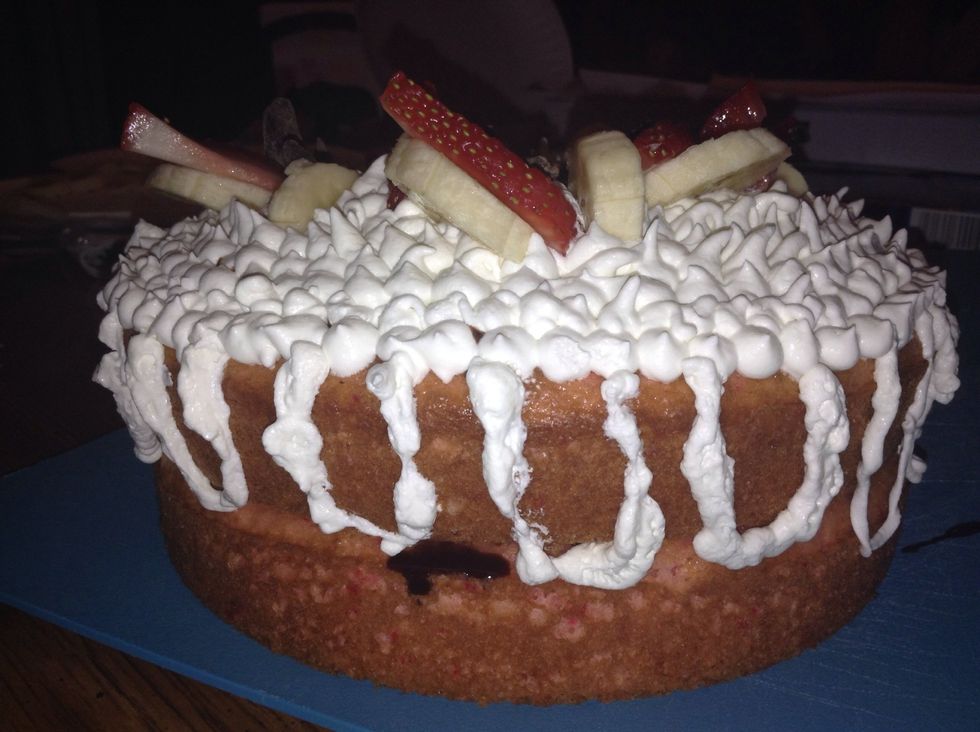 Pipe "streamers" on the side of the cake.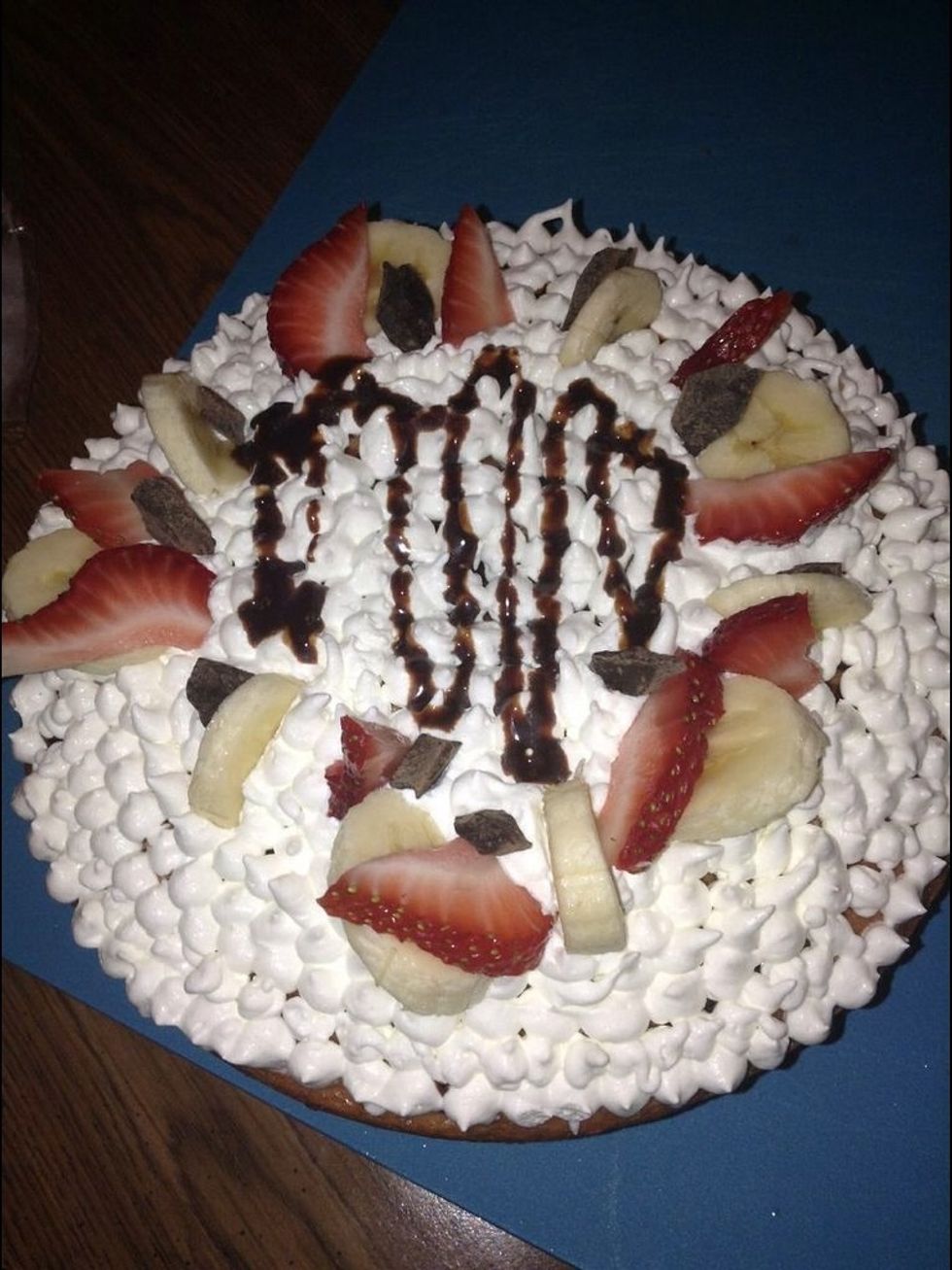 On the circular spot in the middle of the cake, drizzle the Hershey's syrup.
Let your finished cake cool in the fridge before eating.
1.0 Pillsbury cake mix
1/3c Olive oil
3.0 Eggs
10.0oz Semi-sweet chocolate chunks
24.0oz Hershey's chocolate syrup
8.0oz Cool whip