Slice up one cup of strawberries.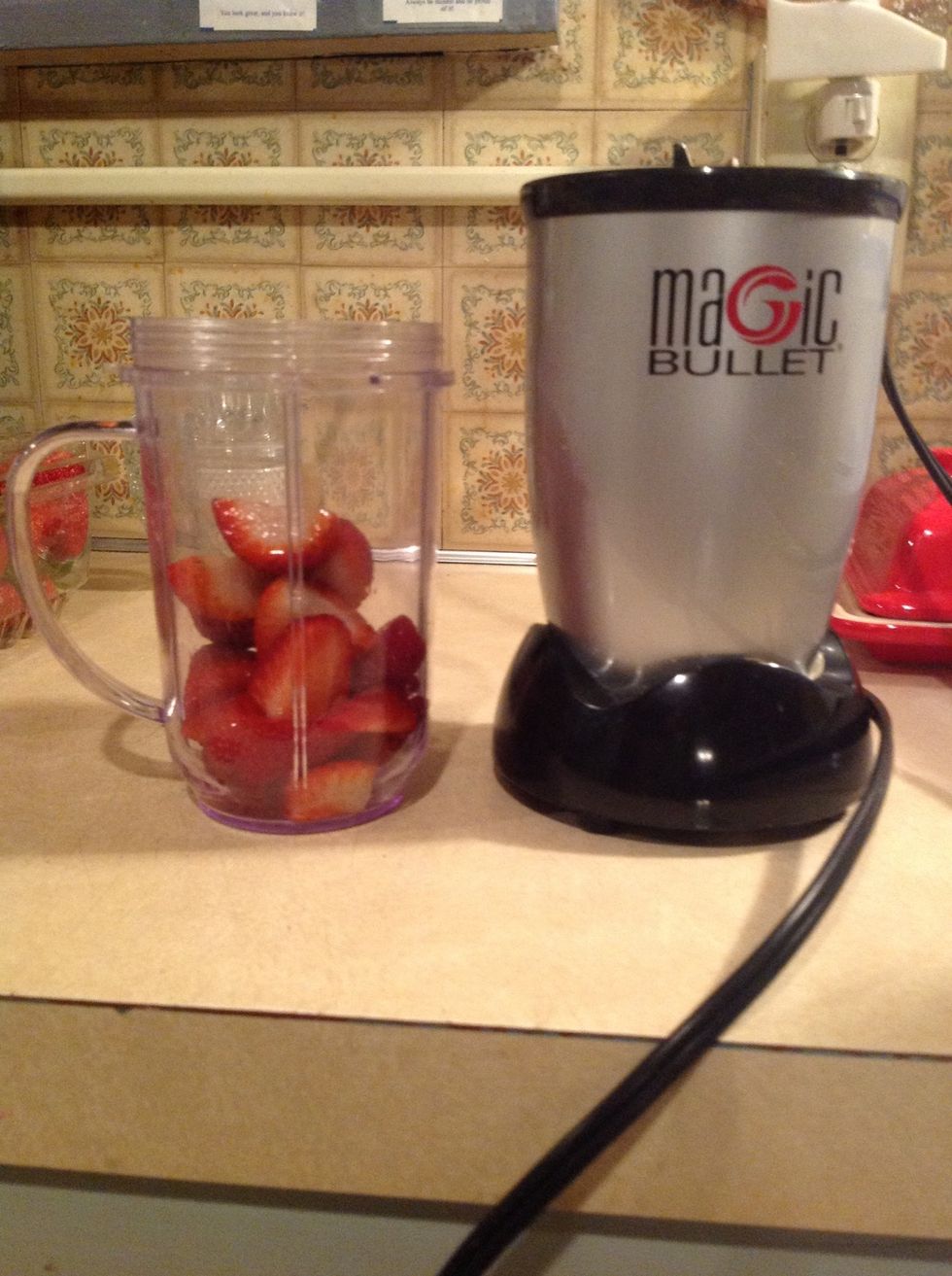 Toss strawberries into your blender.
Slice up one banana.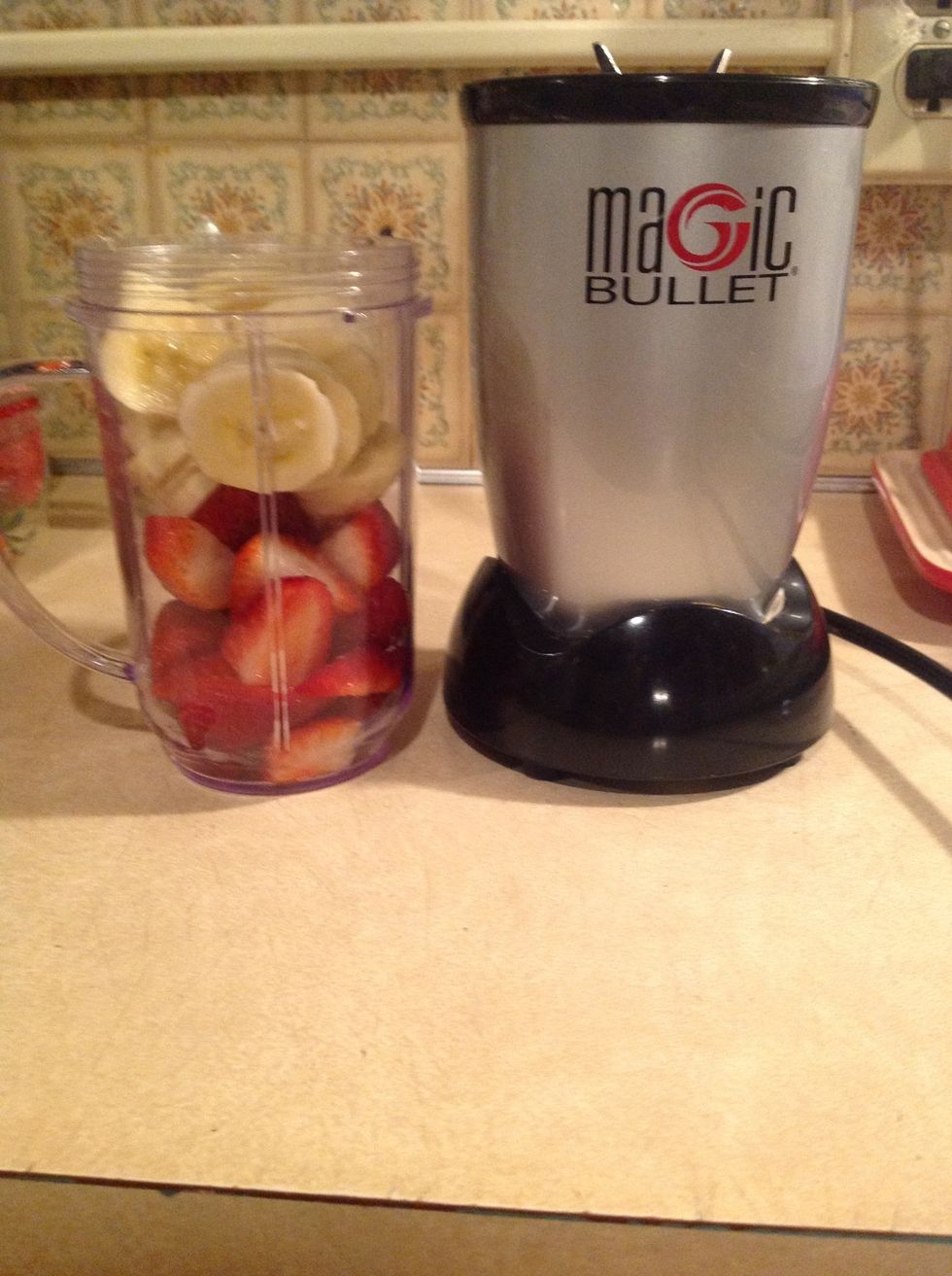 Toss sliced banana into your blender.
Blend for 10 seconds to condense the fruit space taken up.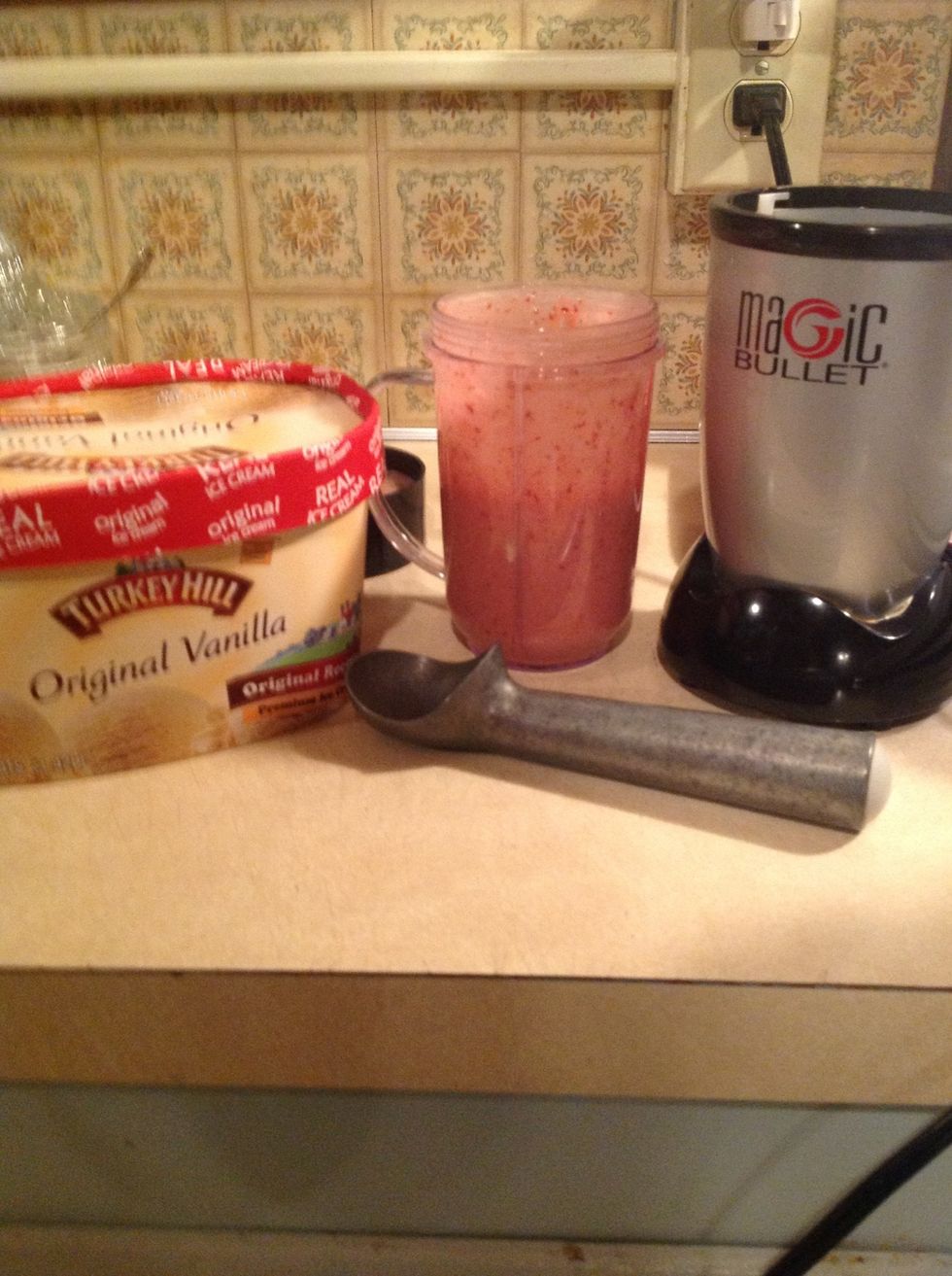 Add two scoops of vanilla ice cream.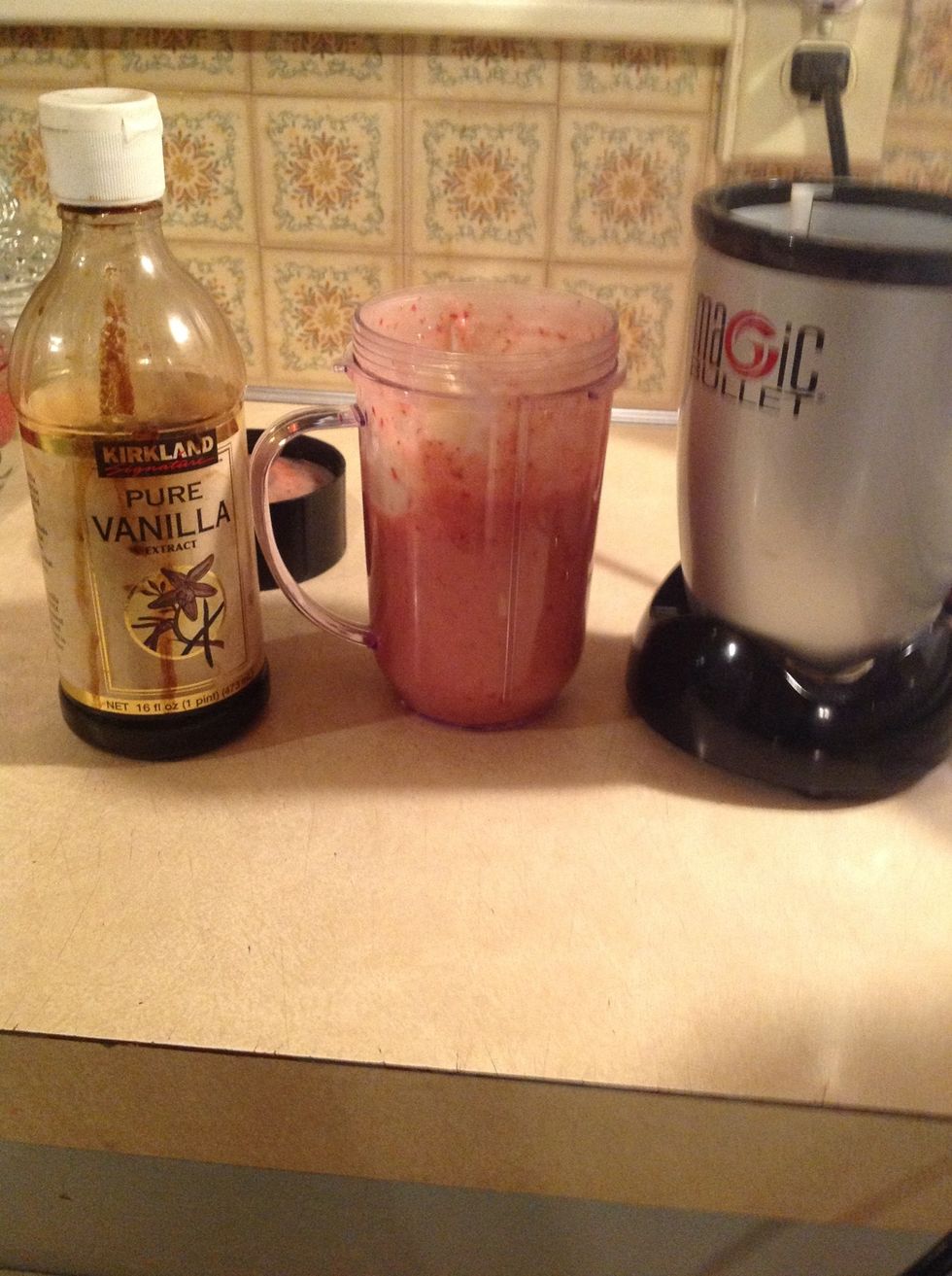 Add a teaspoon of vanilla extract.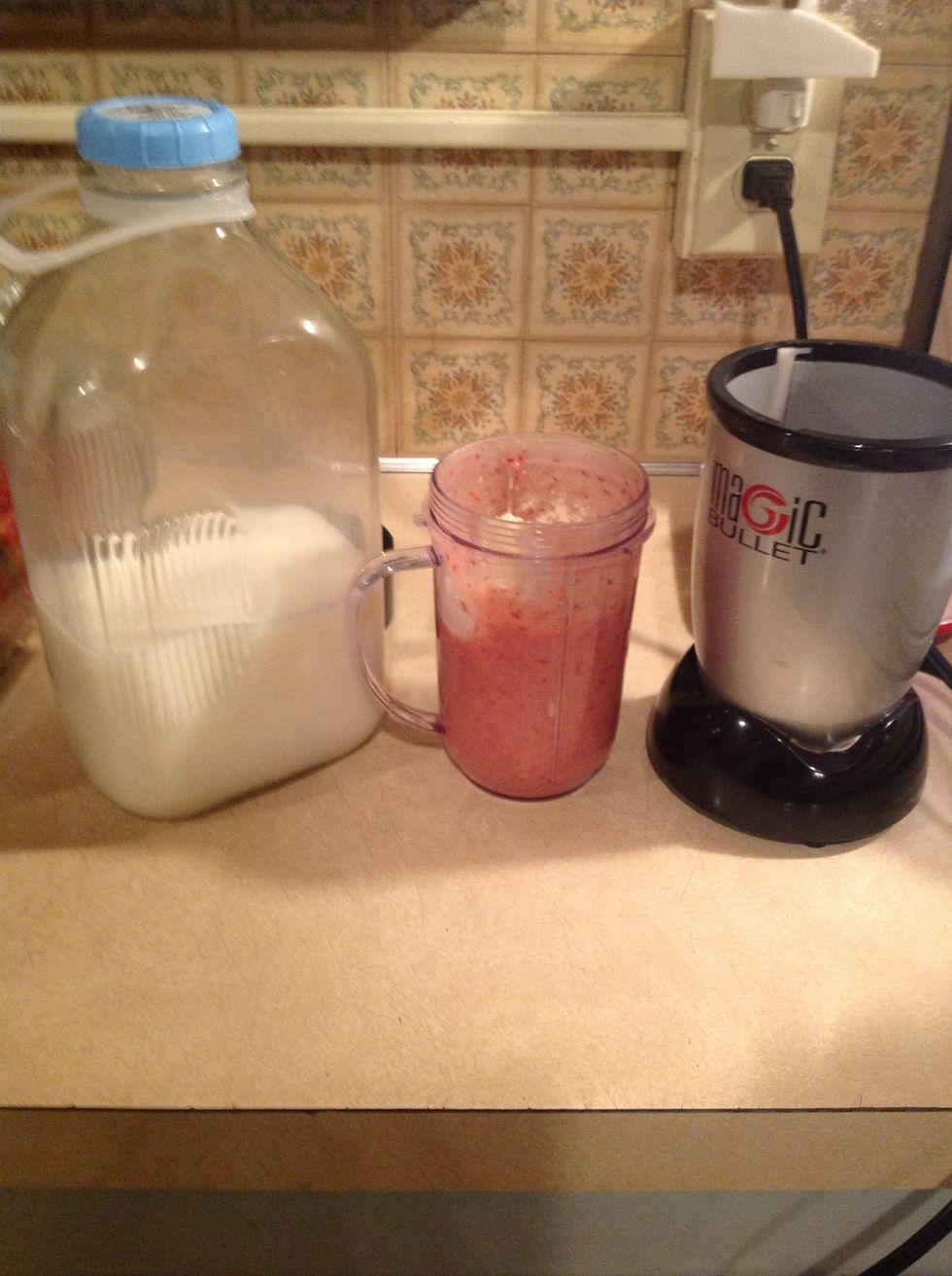 Add a quarter cup of milk.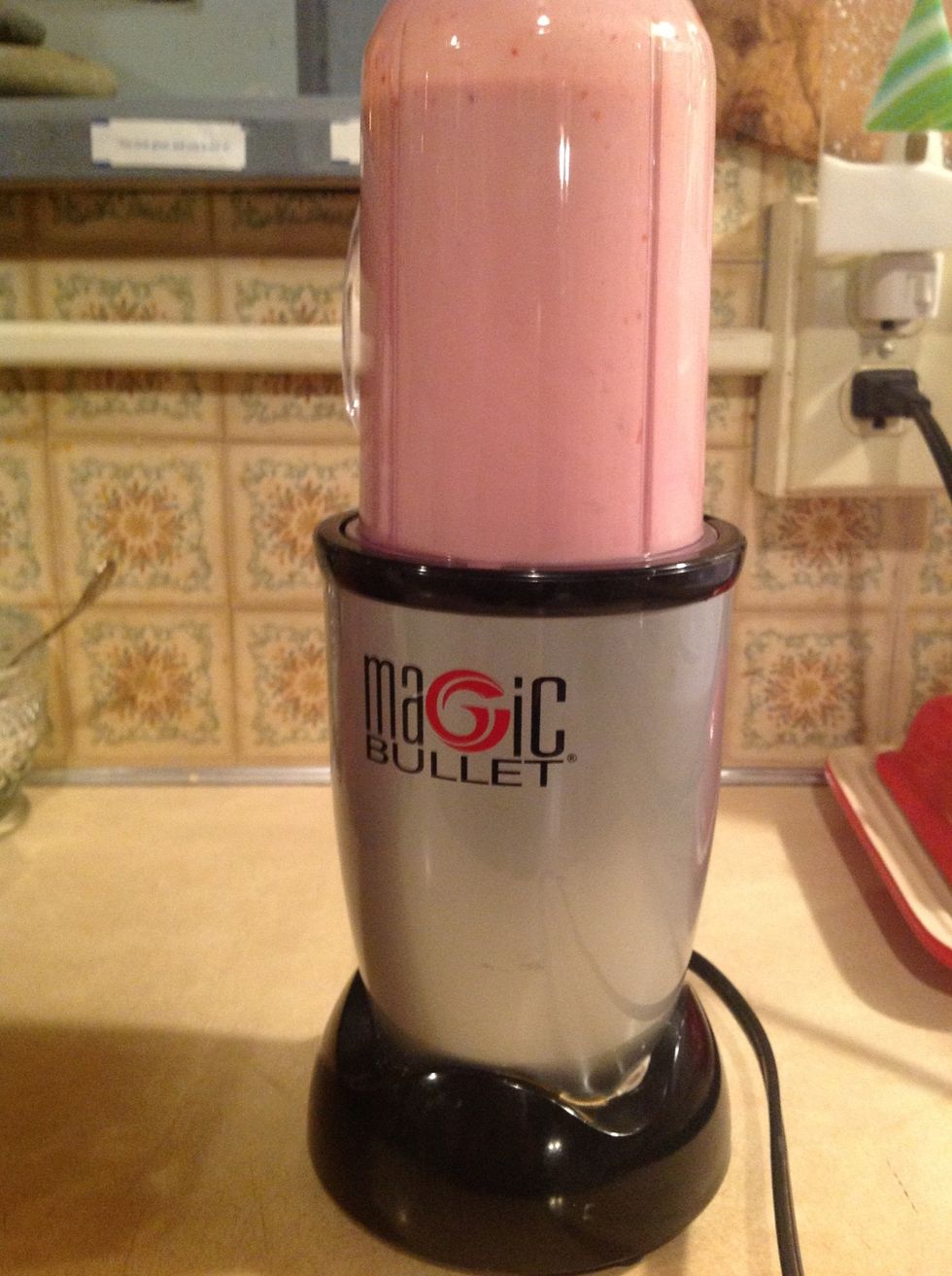 Blend for 25 more seconds.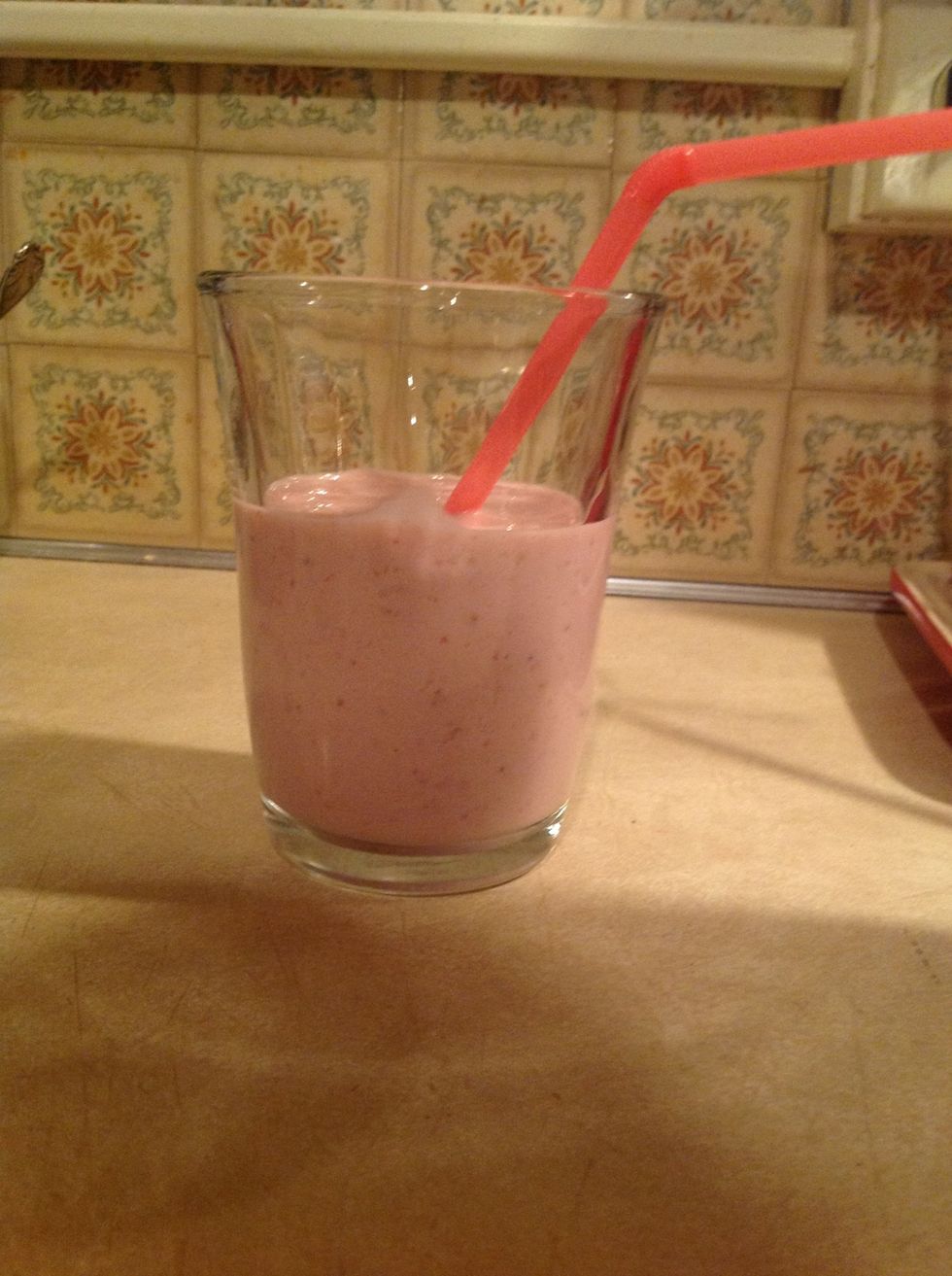 Pour and enjoy! (:
0.0c Milk
2.0 Vanilla ice cream scoops
1.0tsp Vanilla extract
1.0c Strawberries
1.0 Banana
1.0 Blender
Glass of your choice