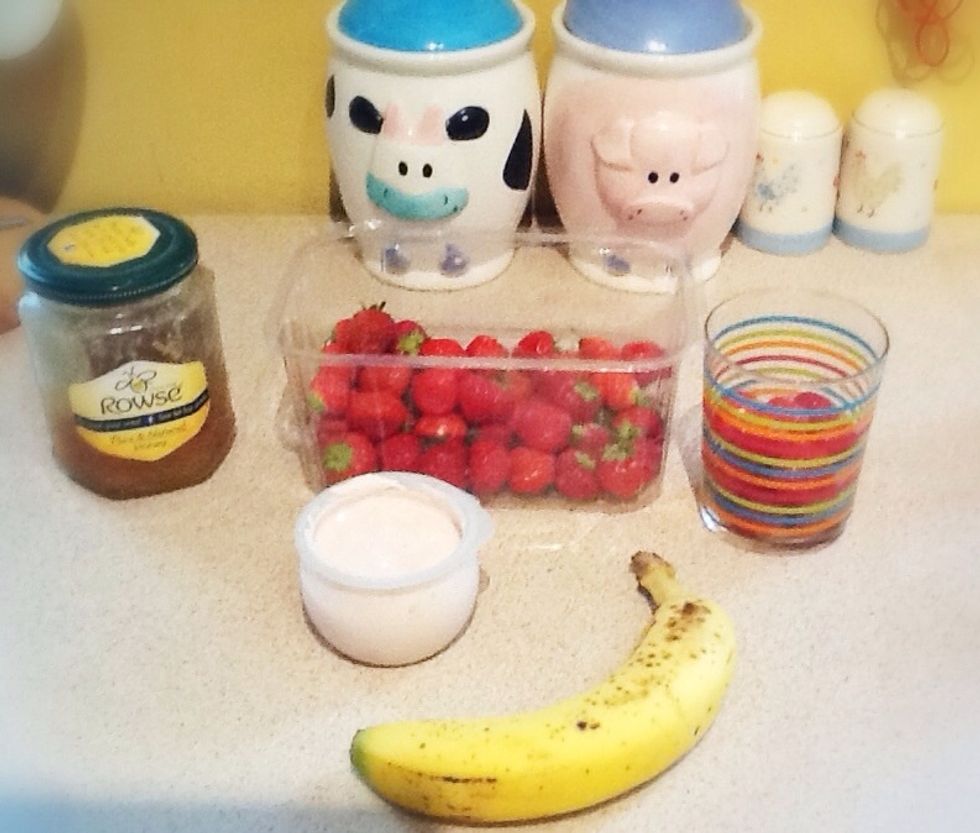 These are the ingredients you will need to make your smoothie, the honey is optional!
Take the leaves off your strawberries (you will need about a cup full) and peel your banana.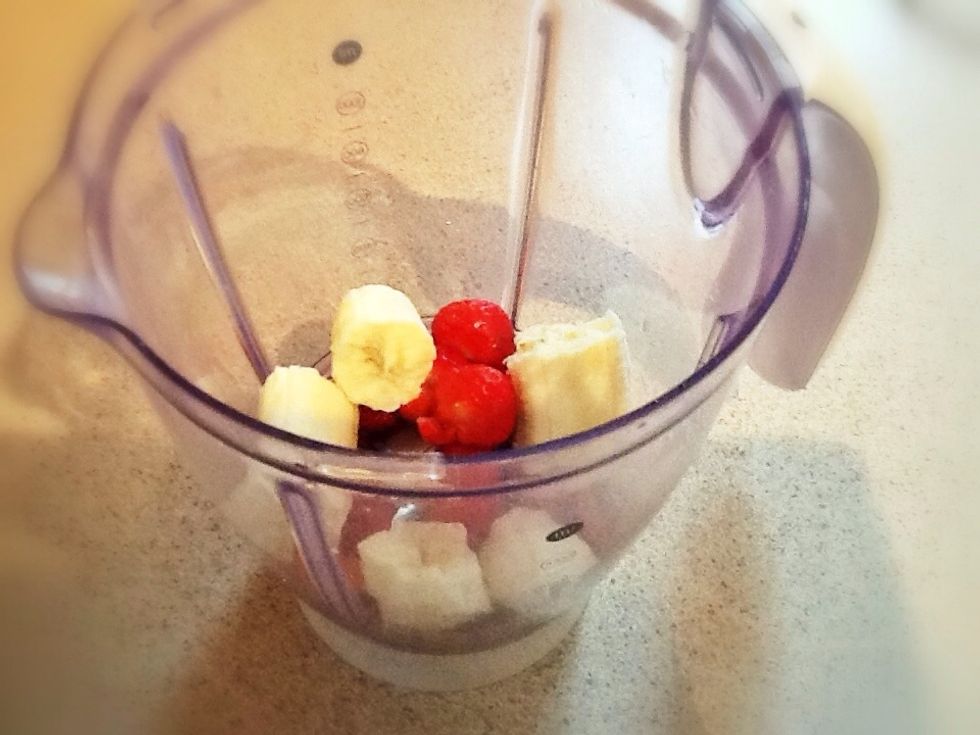 Add your strawberries and banana to your blender - break up the banana into chunks as you add it!
Add your yogurt into the blender too, if your yogurt is very thick (like mine!) you may need to add a drop or two of milk. I've added about 2 tablespoons to mine.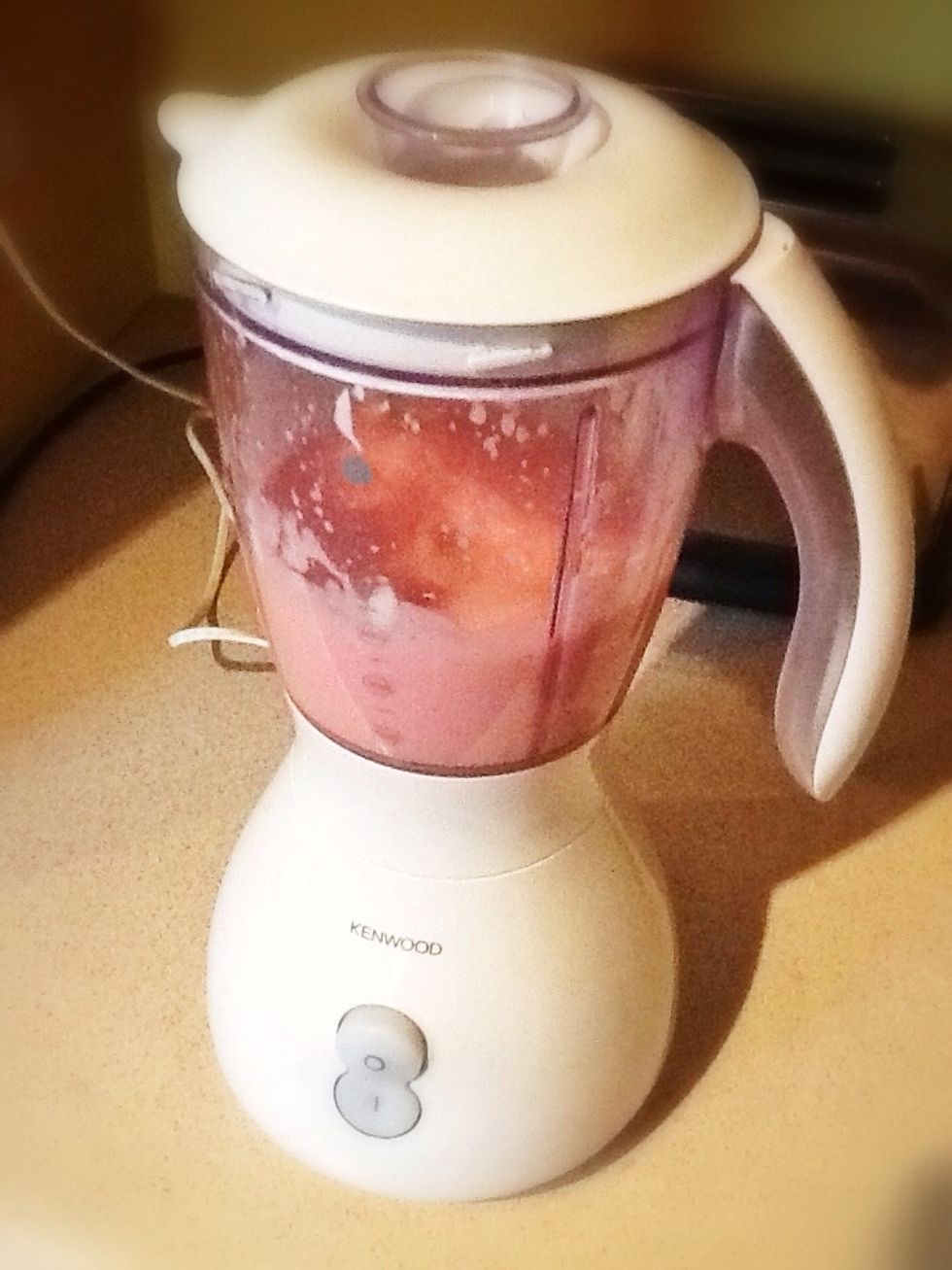 Blend away :) about a minute should do it! Oh and make sure you have the splash guard fitted securely, otherwise you'll have smoothie flavoured walls ;)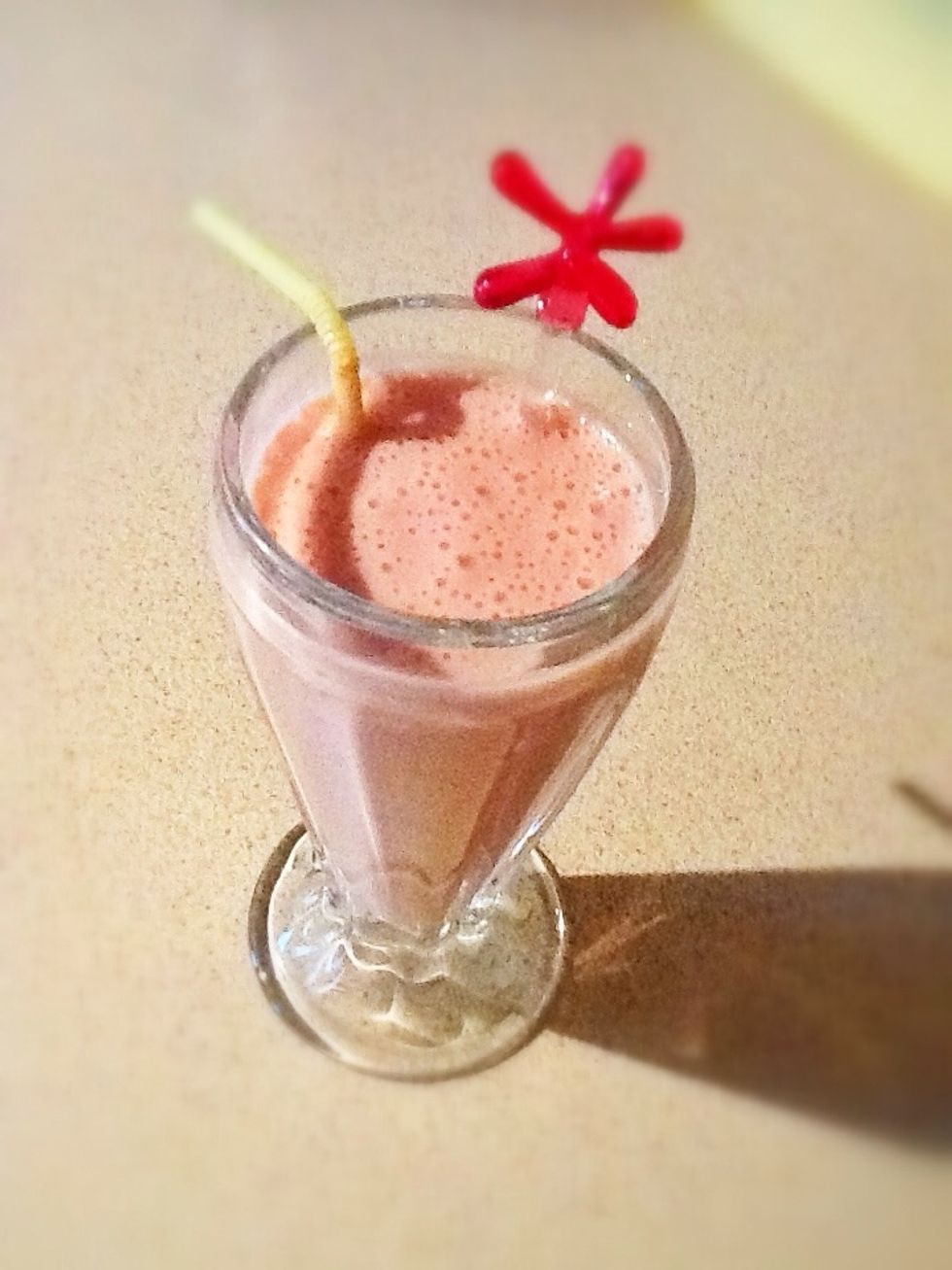 Pour in to a pretty glass with a straw and enjoy! You can also add a little drizzle of honey now if your smoothie isn't sweet enough! Enjoy :)
1.0c Strawberries
1.0 Banana
1.0c Fat free yogurt
Milk (optional)
Honey (optional)
Smoothie maker/liquidiser/blender
Robyn-Tahnee Moss
I love cupcakes :) if I could... I would bake all day long :P enjoy sharing my recipes with the rest of the snapguide world :D \nFollow me @robyntahnee