How to make a strawberry, banana + grape smoothie
Make a Strawberry, Banana + Grape Smoothie
197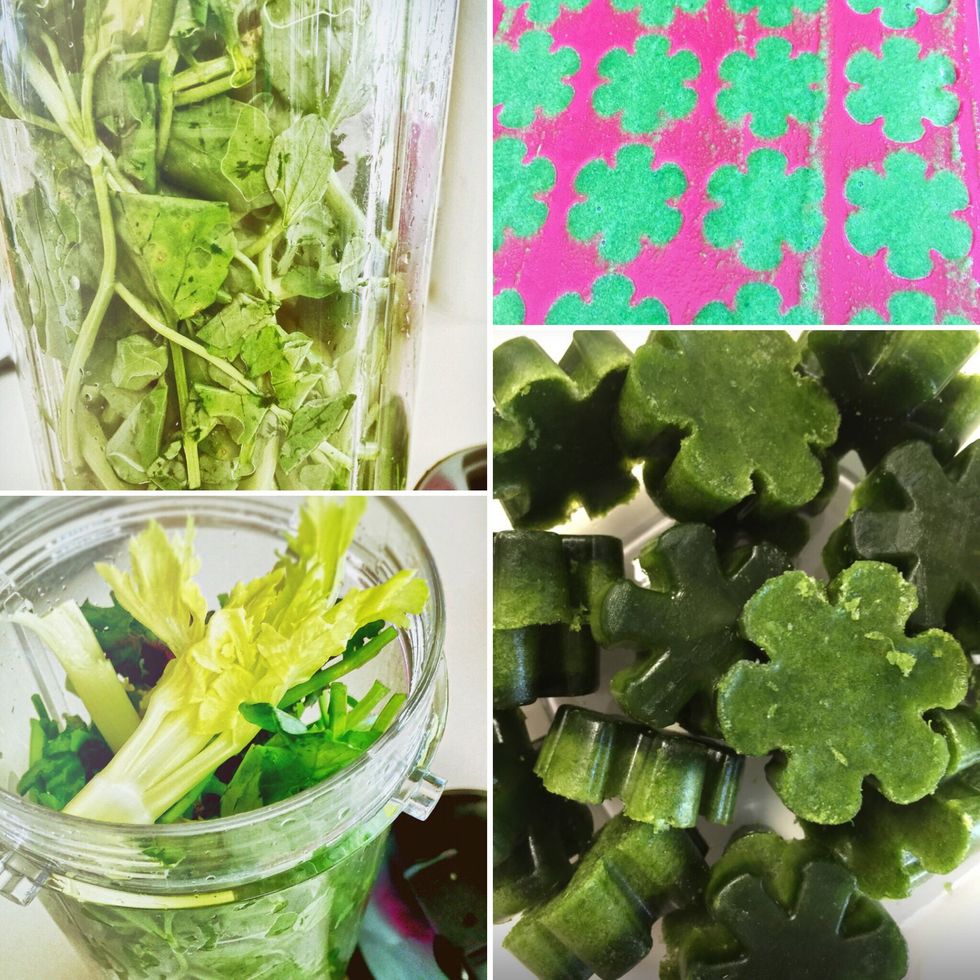 Make power cubes. Use leafy greens, leftover green parts (celery leaves, broccoli stalks, spinach stems). Put the greens in your blender and turn them into a green liquid. Pour into ice cube tray.
Freeze the cubes. Put them into a freezer proof container or bag. Use 1 - 3 cubes in each smoothie you make. Start small. Use 1.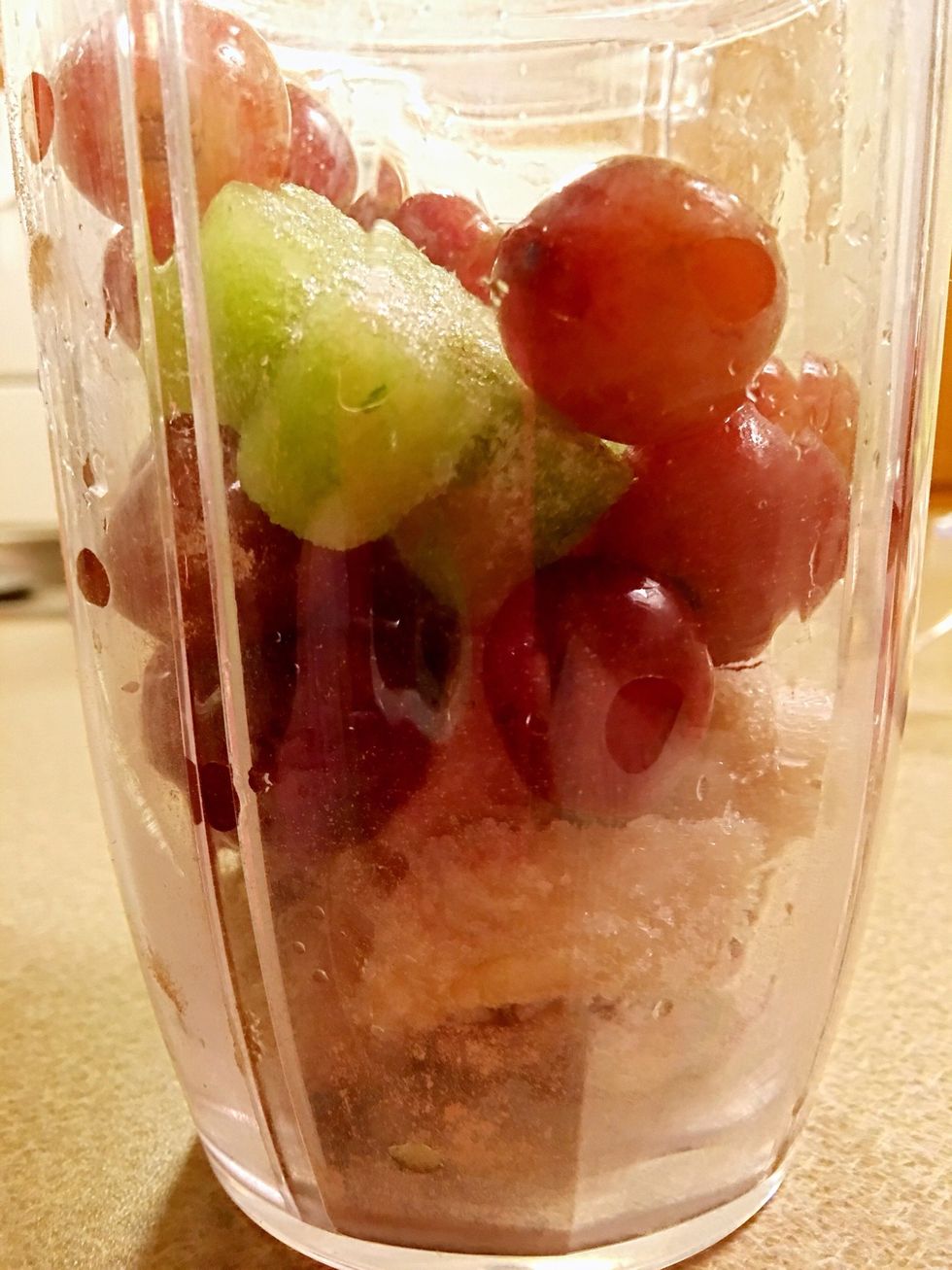 For icy texture, add frozen banana, 1 power cube, handful of grapes, a few frozen strawberries, and some protein powder (personal preference). Blend.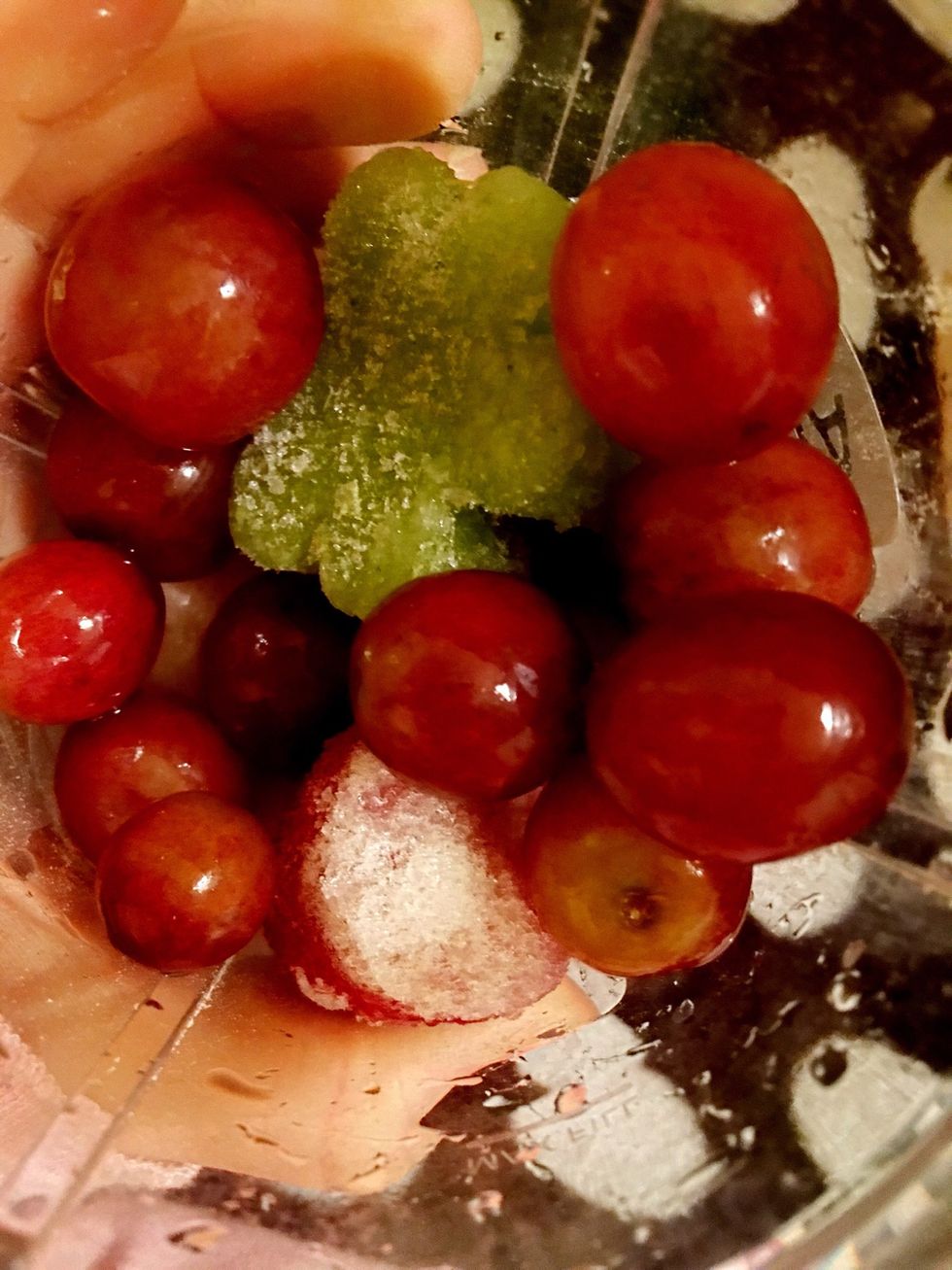 Start by filling your blending cup 1/2 full with fruits. If you need to change flavor or add more ingredients this gives you room without waste. *For a thinner texture add a bit of water.
Drink up! When you find a favorite set of ingredients, bag and freeze them together for convenience.
1.0 Power cube
1.0 Banana
4.0 Strawberries
1/4c Red grapes
1.0 Protein powder *optional