One of the most delicious and glorious cakes I made. Big hit with the fam! Layers of cake, vanilla bean whipped cream, strawberries and jam! Bring on the calories!
21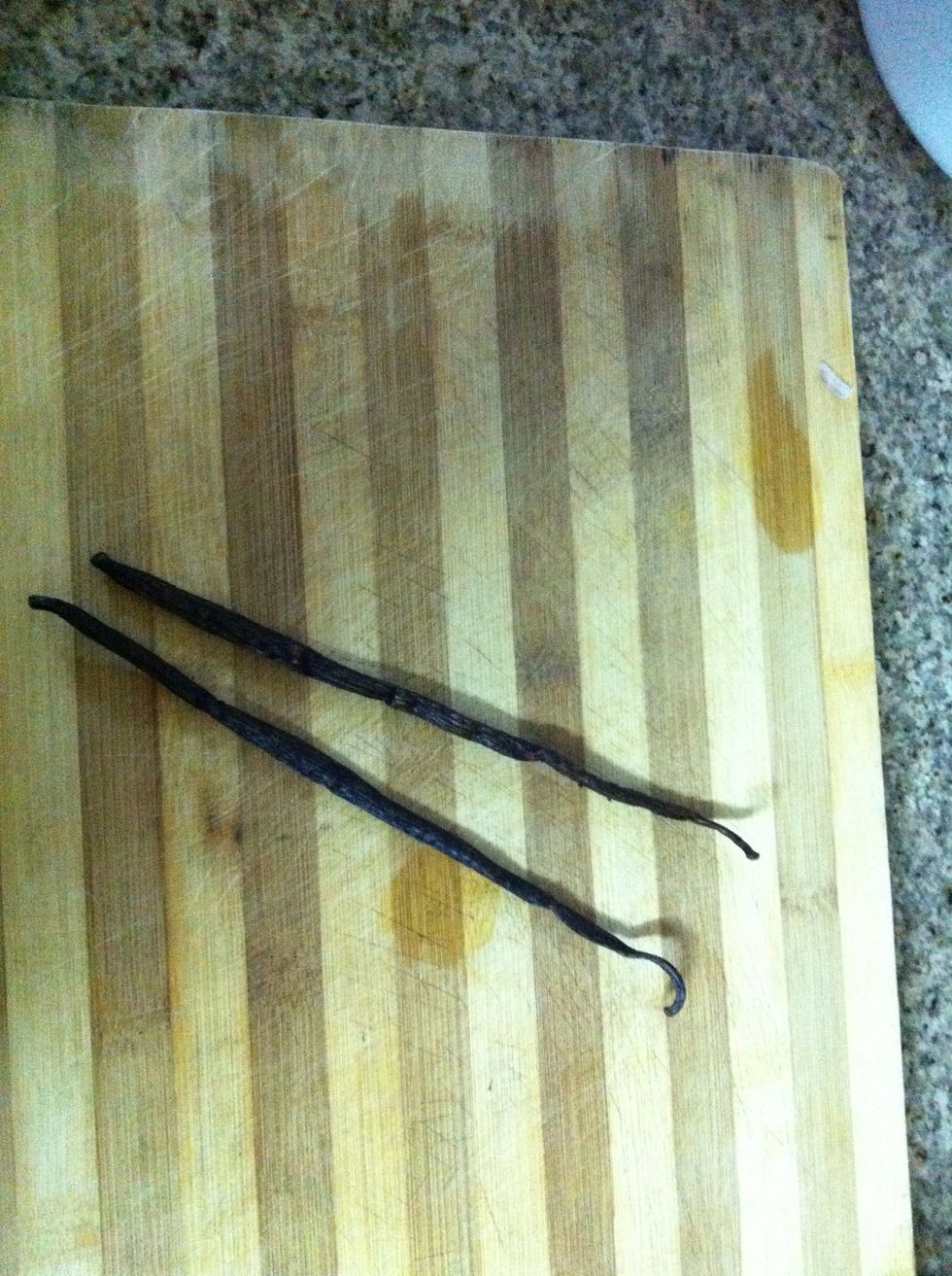 Get out your vanilla beans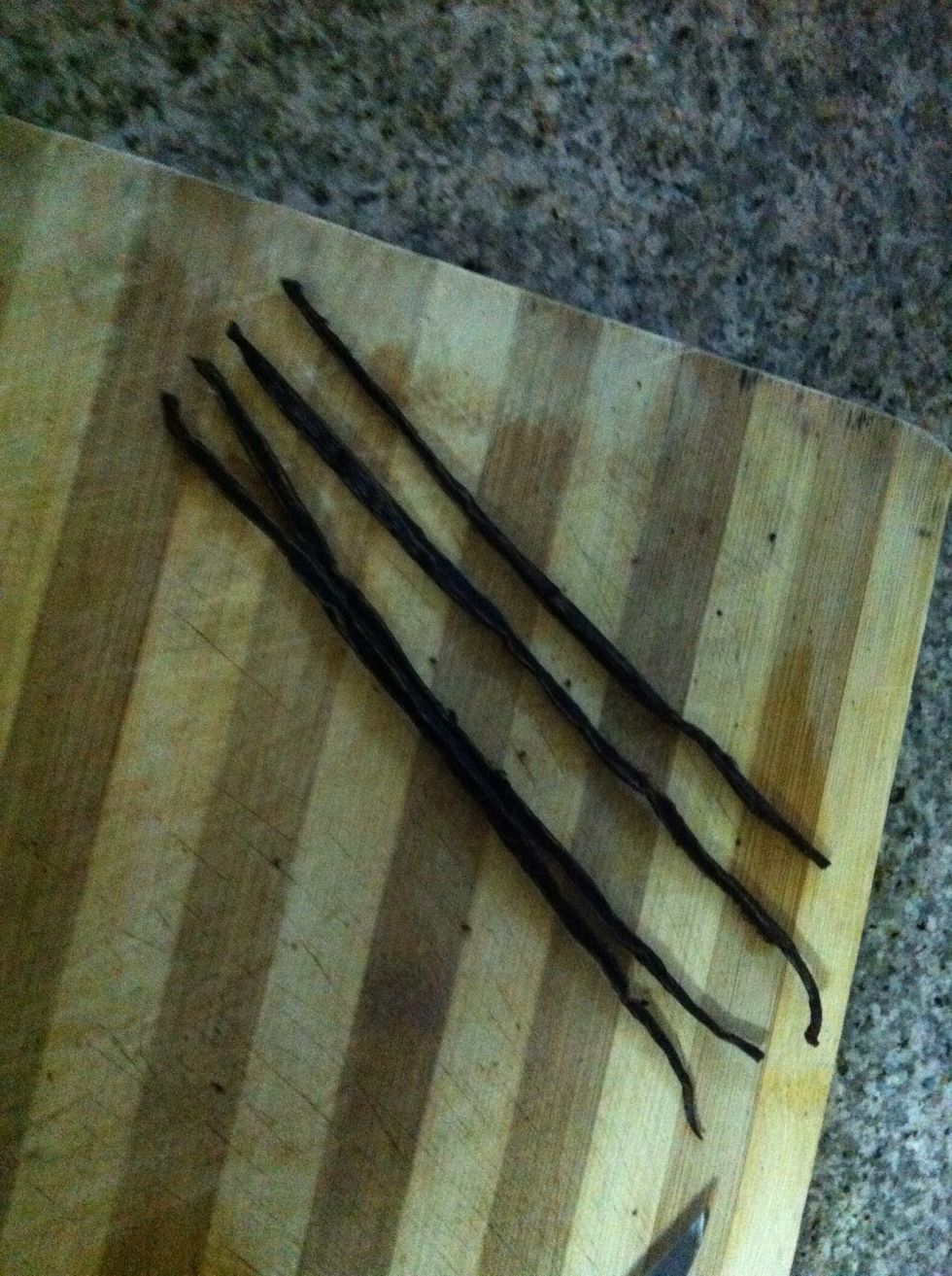 Split them in half lengthwise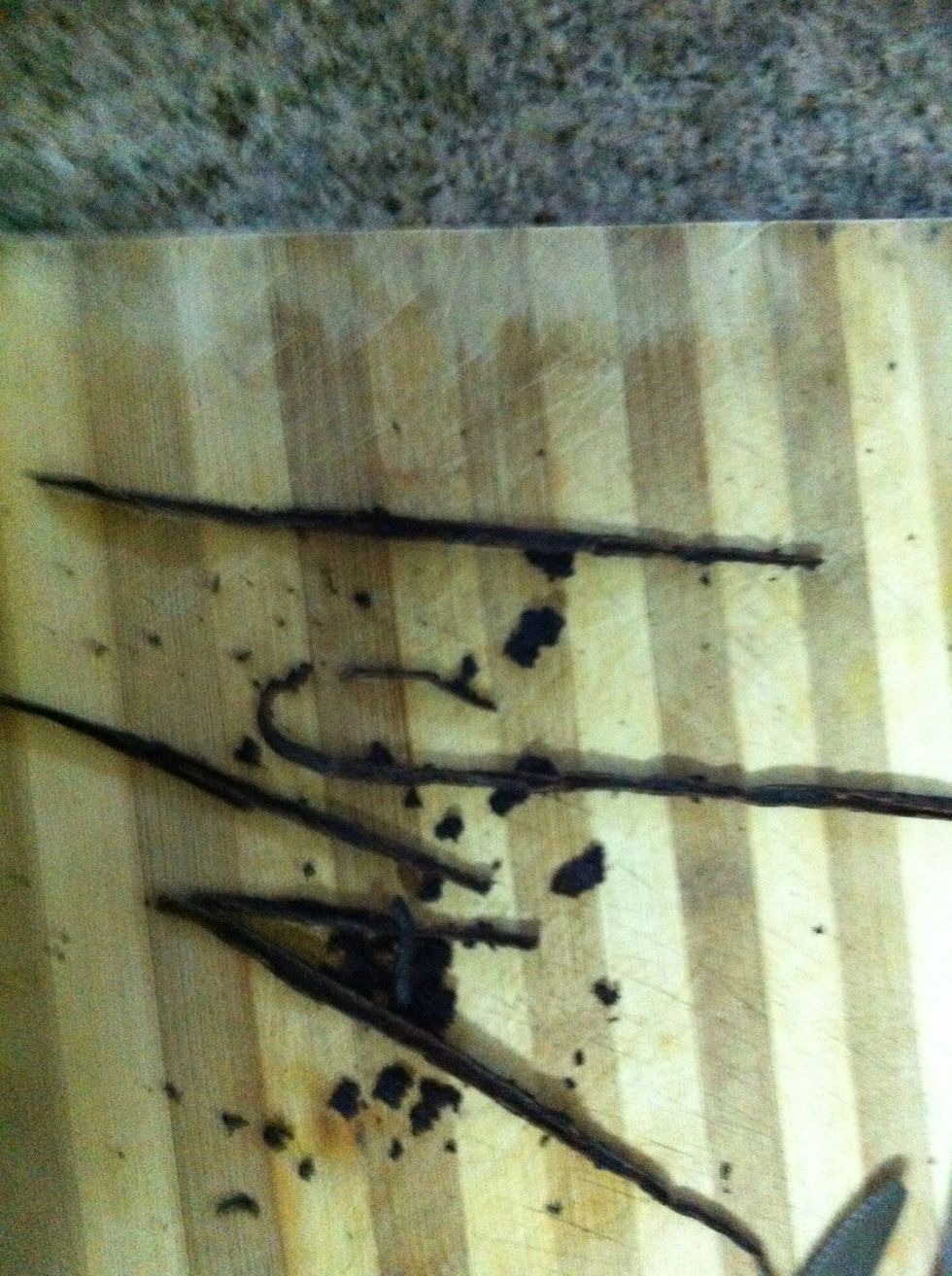 Scrape out the beans using the back of a butter knife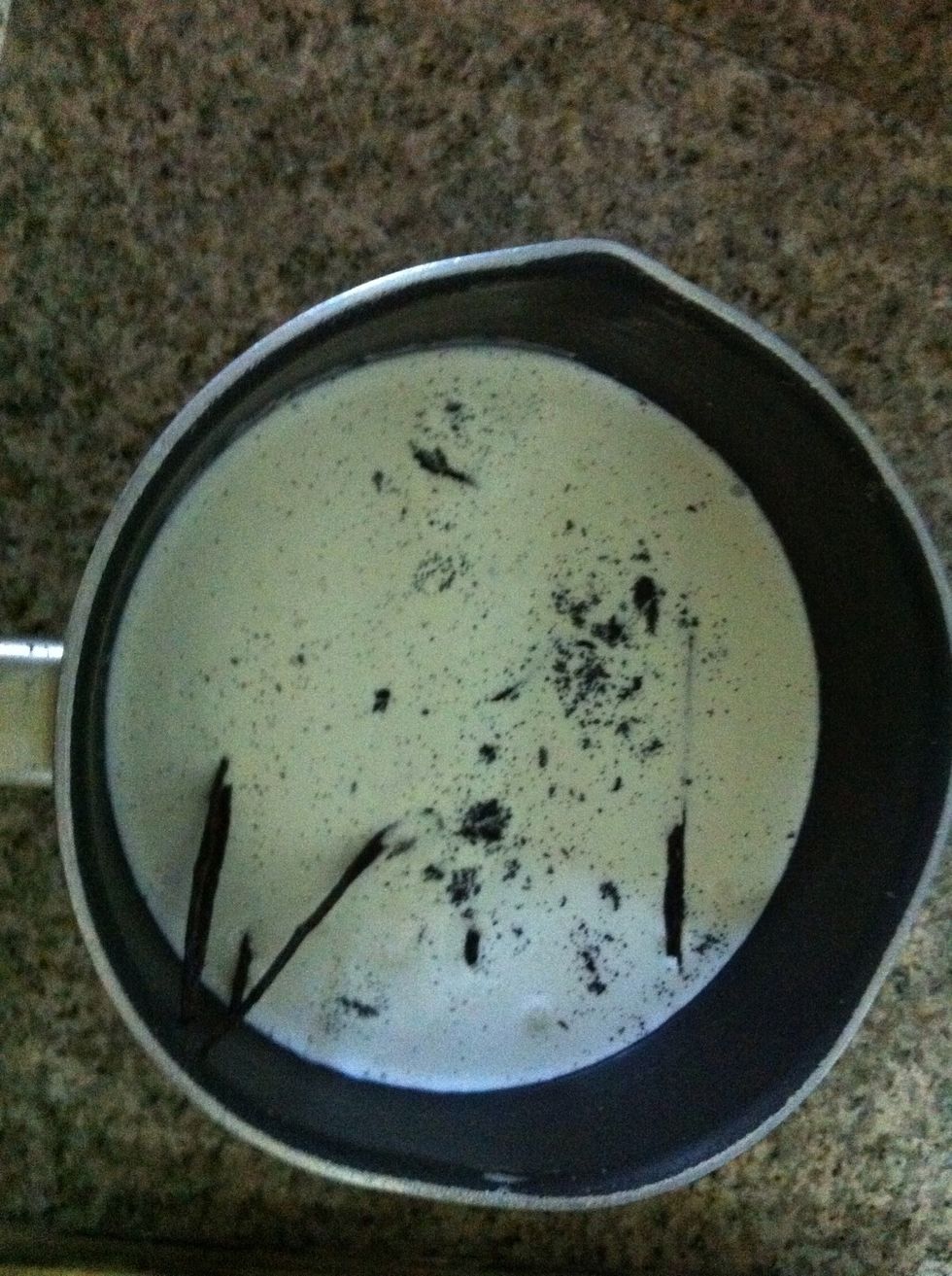 Add to the 3/4 cups of sugar from the filling ingredients, and 2 cups of heavy cream.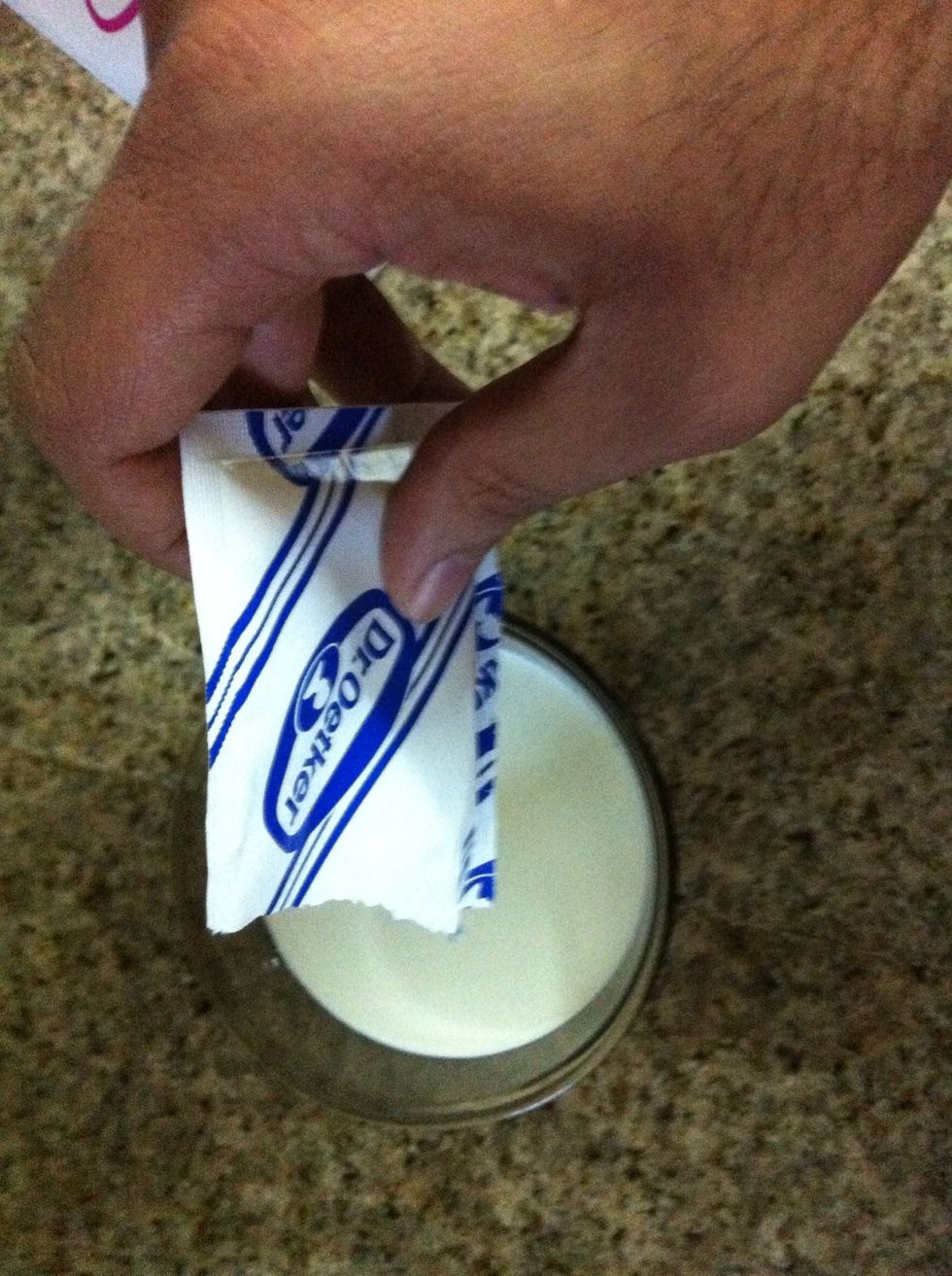 Sprinkle the gelatin over 1/4 cup of cold heavy cream. I'm a pescatarean, so pork or beef gelatine is a no no for me, I'm using vegetarian gelatine. But you can use any unflavored gelatine you like.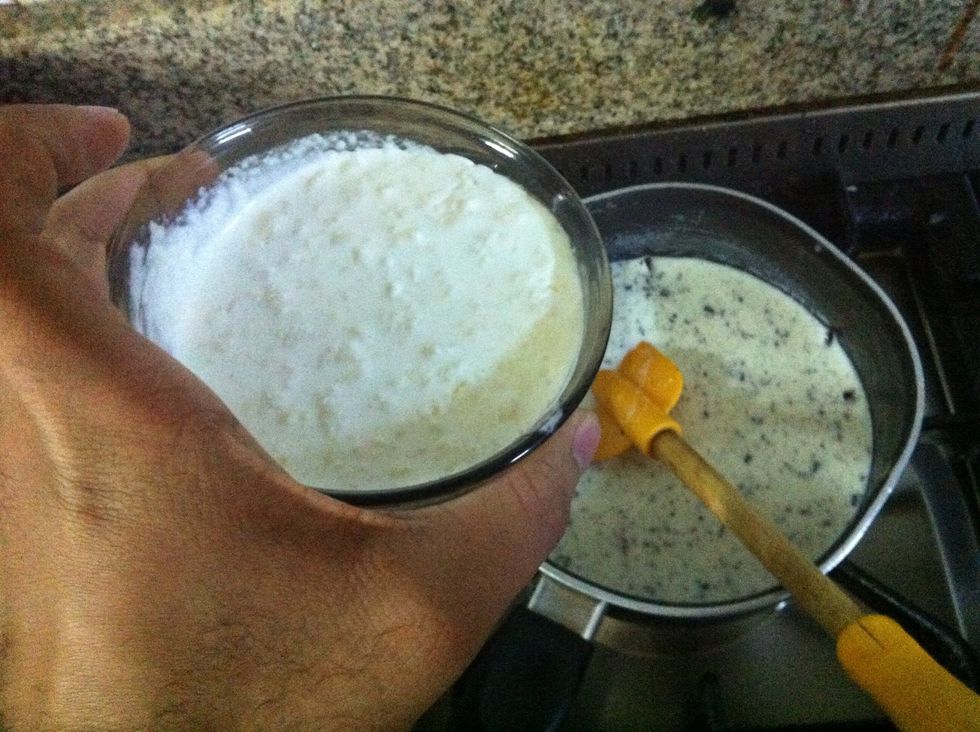 Once the gelatine is set, and the cream is almost boiled, add the gelatine to the cream and stir untill it dissolves.
Strain the cream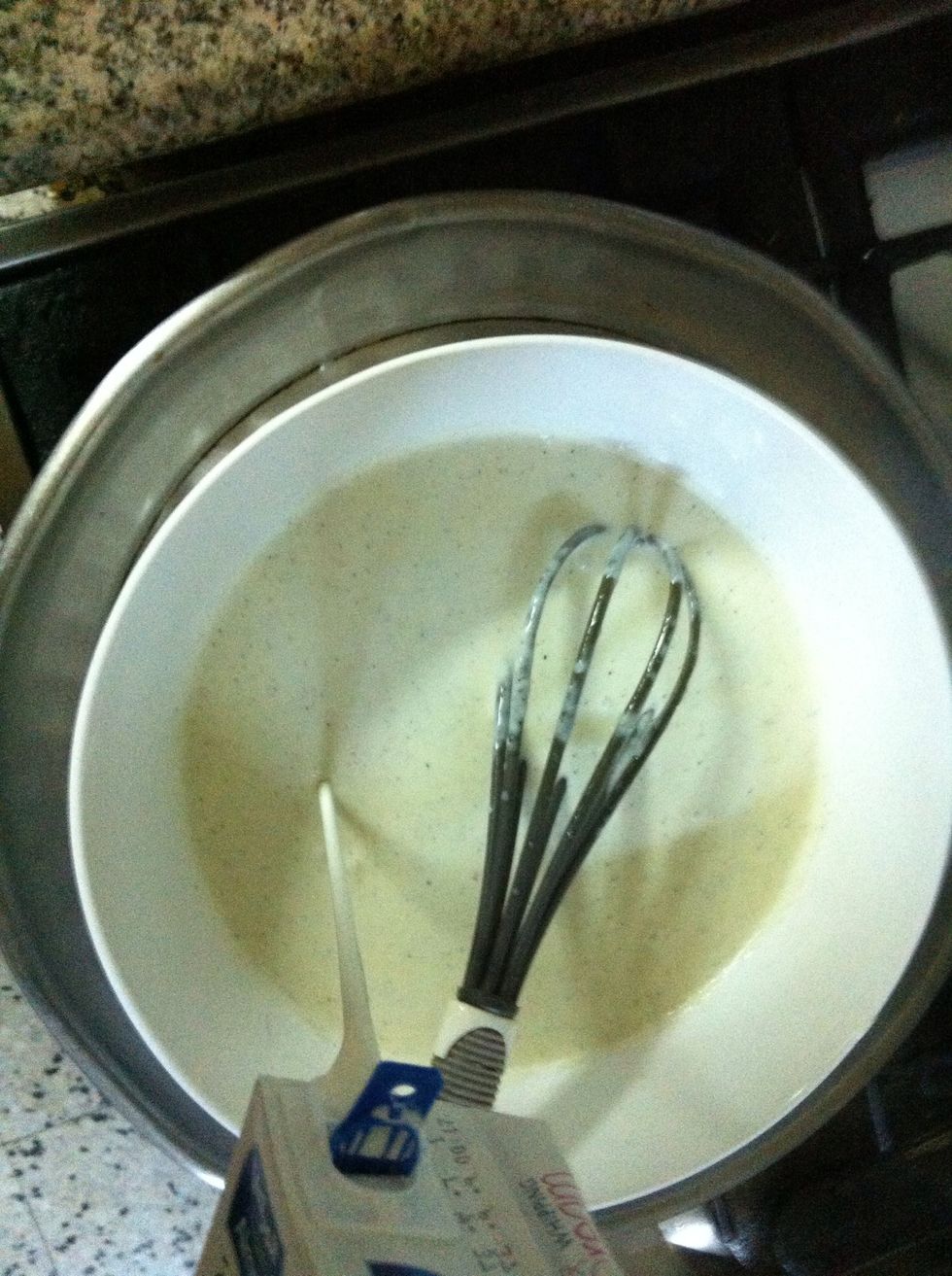 Add the remaining cream and whisk. Chill it untill cold. Adding the gelatine to the cream helps in stabilizing it, so that when we whip it, it doesn't deflate later on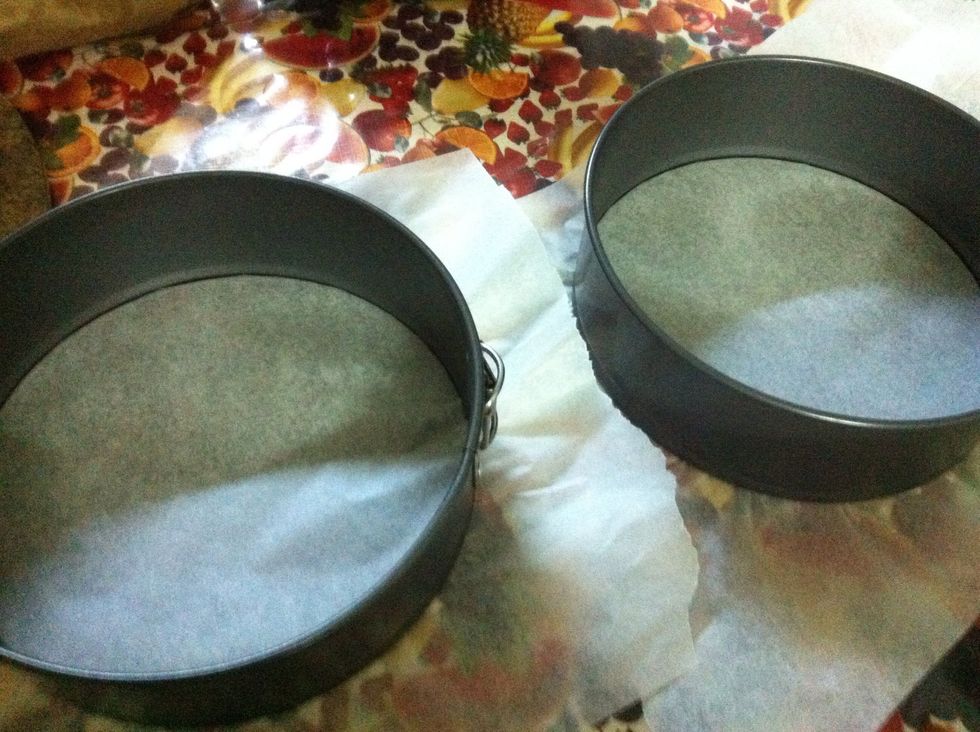 Ok now to the cake, grease the BASE ONLY of 2 eight inch cake pans and line it with parchement paper. Don't grease or line the sides!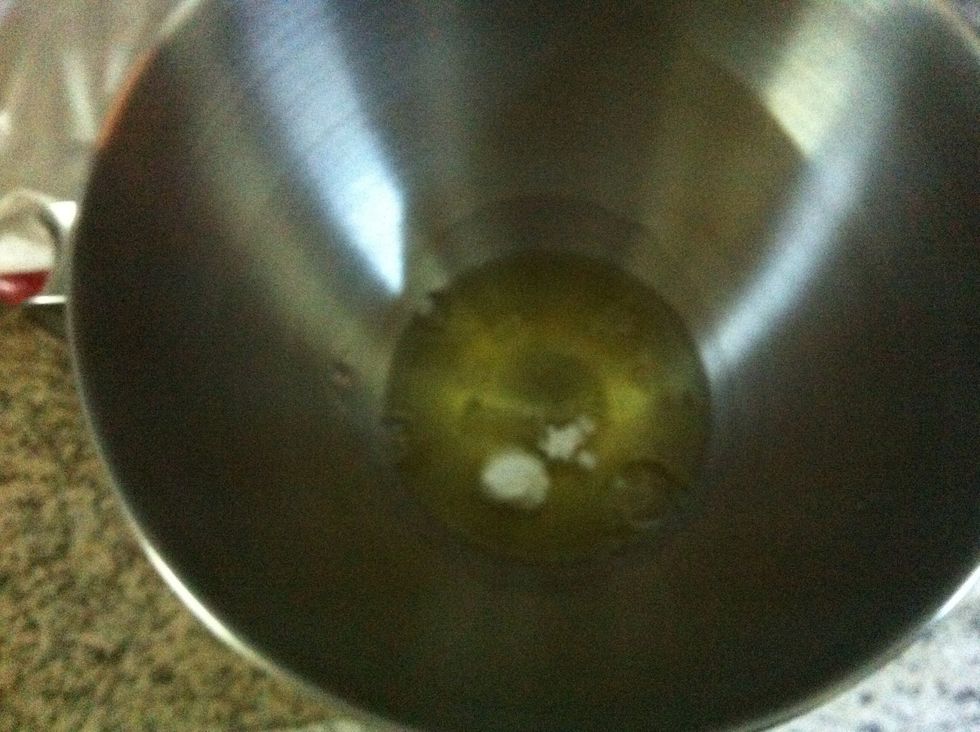 In a CLEAN bowl, add the egg whites with the cream of tartar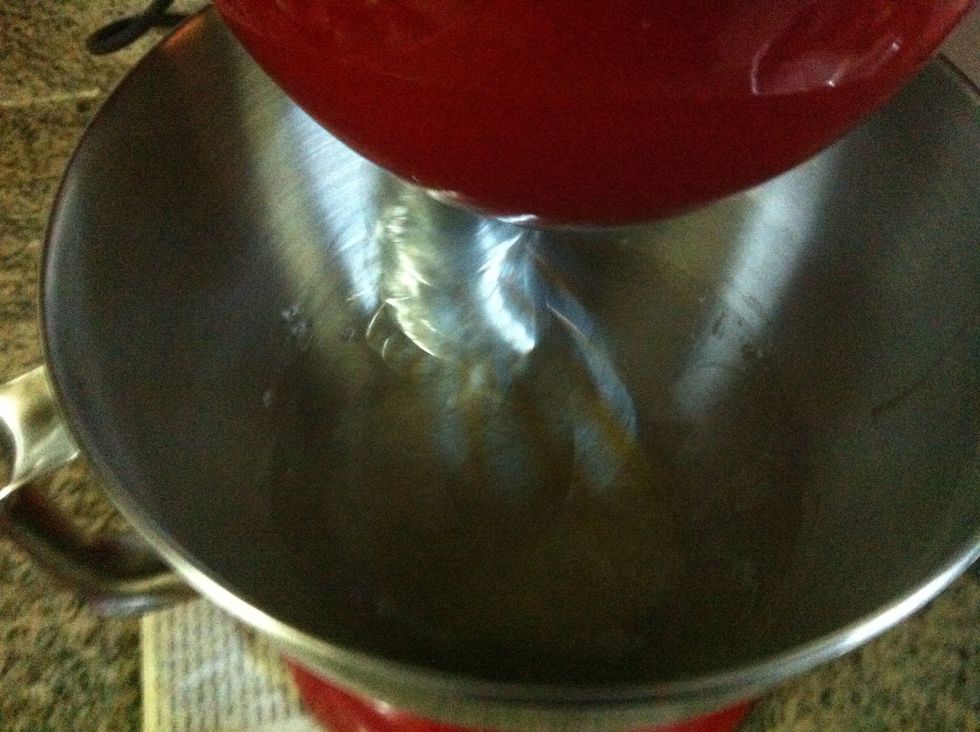 Whisk on high untill frothy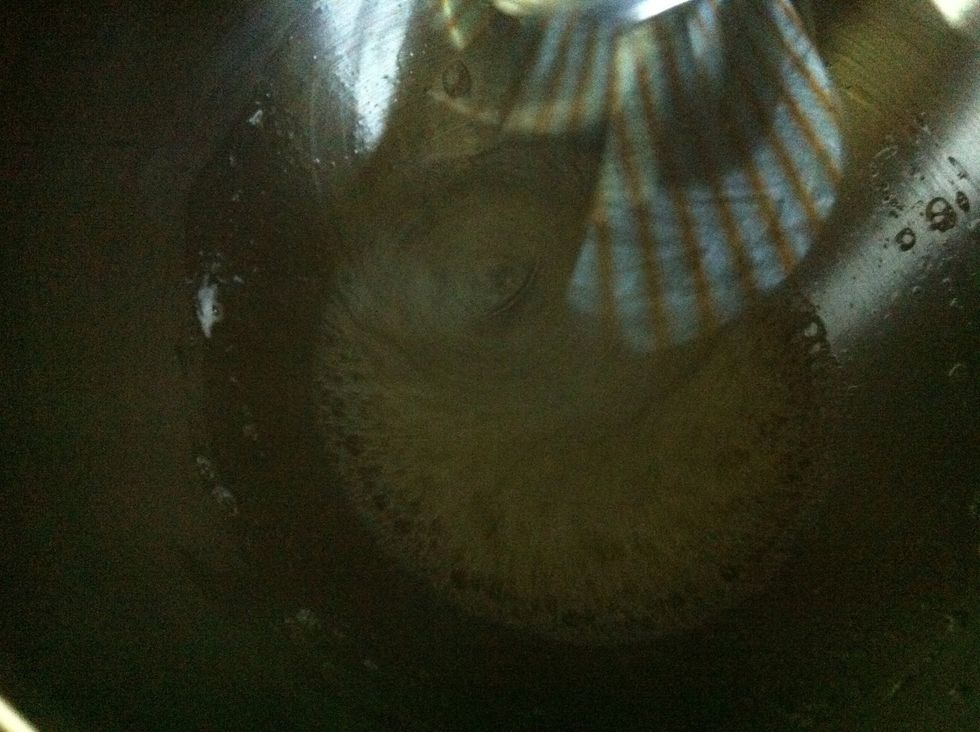 Once frothy, gradually add 1 oz of sugar on low speed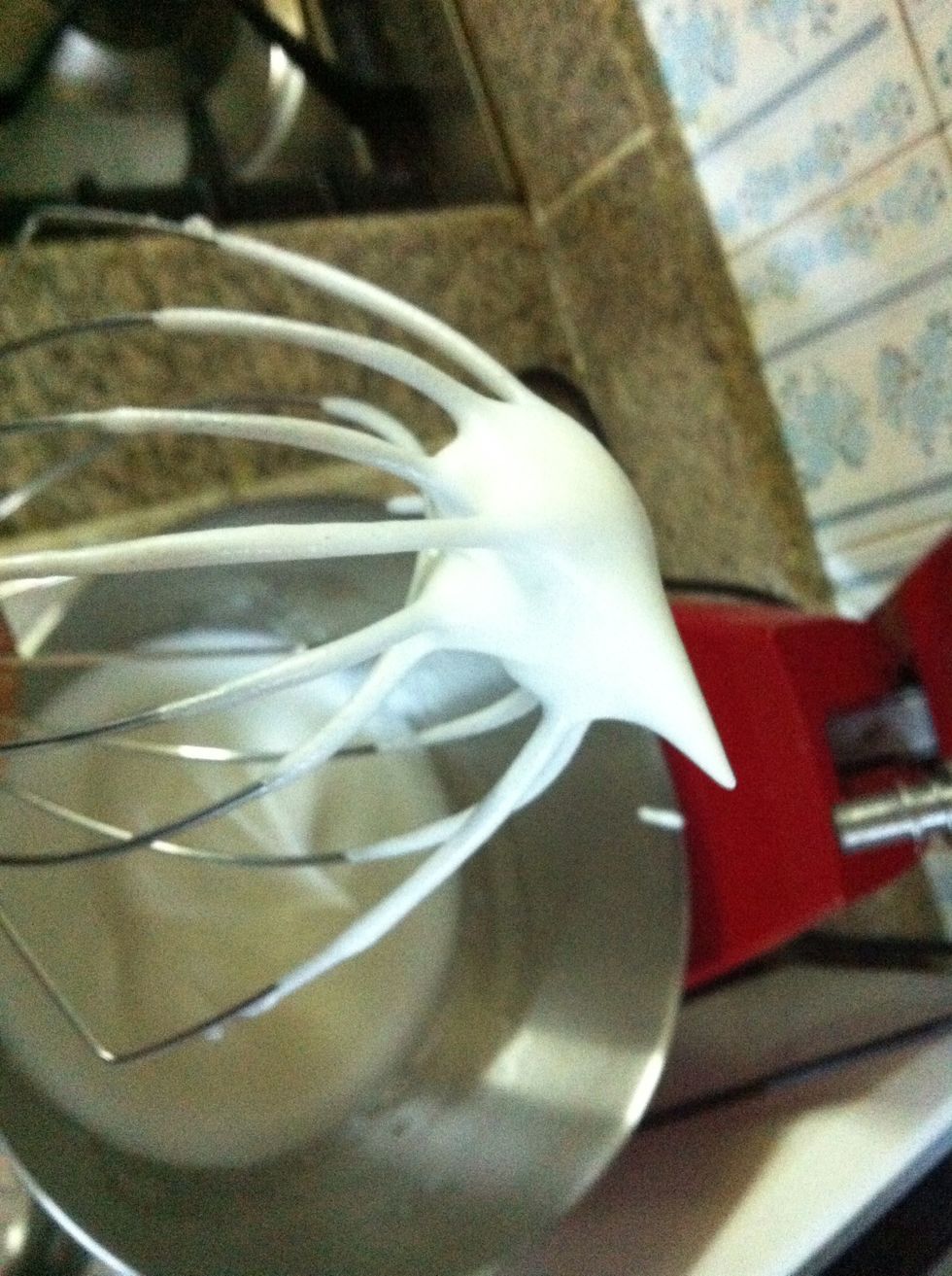 Increase speed to high and whisk untill stiff peaks like that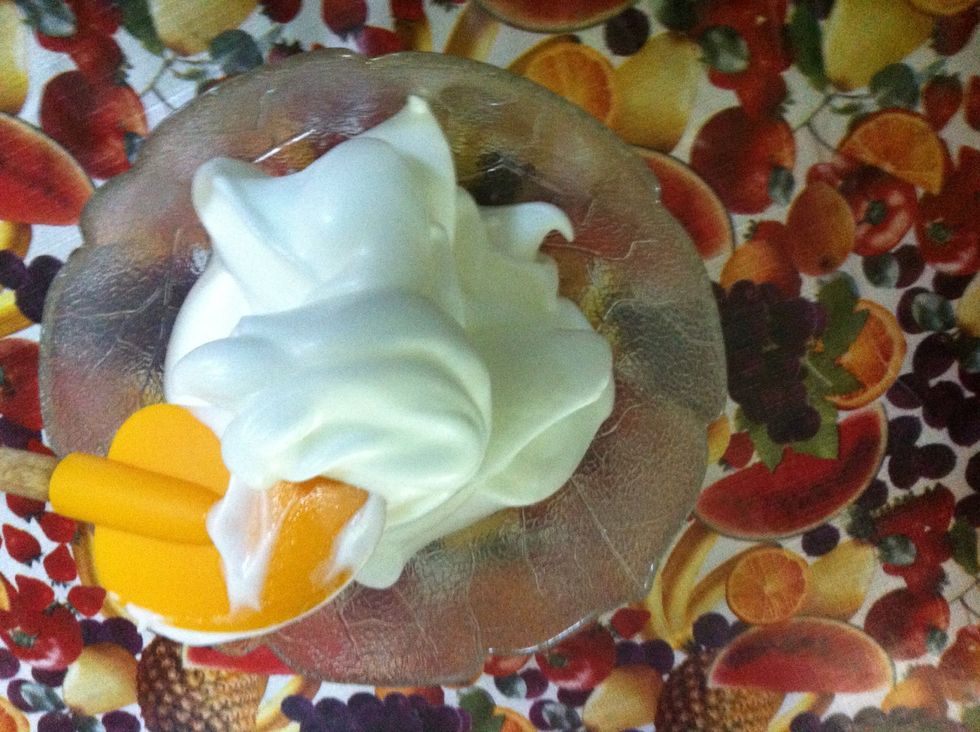 Transfer to a seperate bowl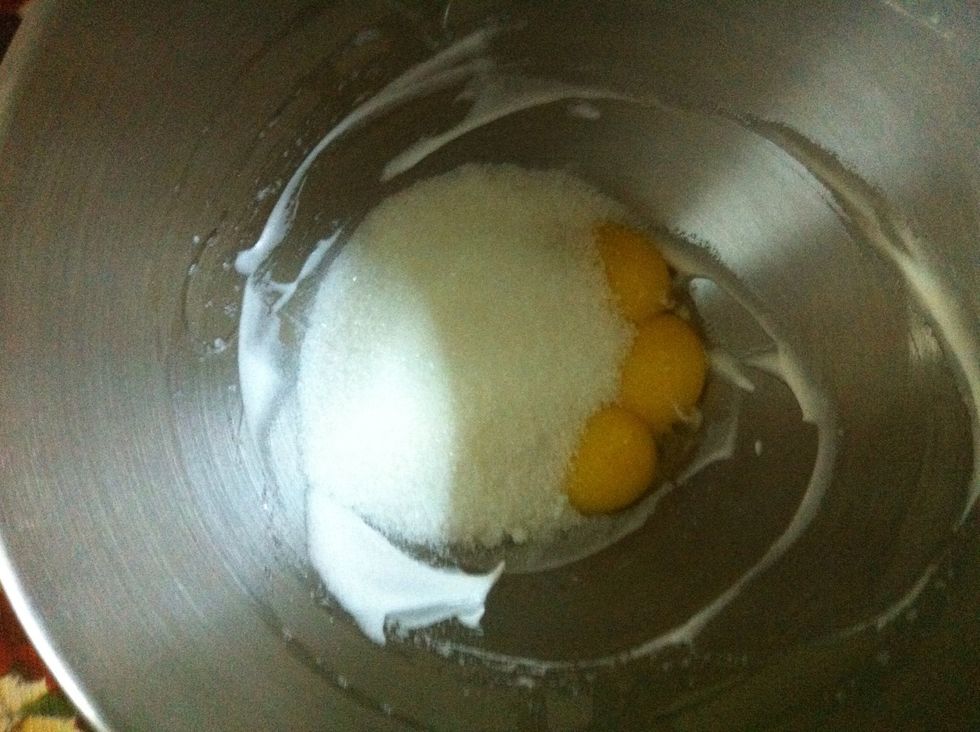 In the same bowl, place the yolks and 5 oz of sugar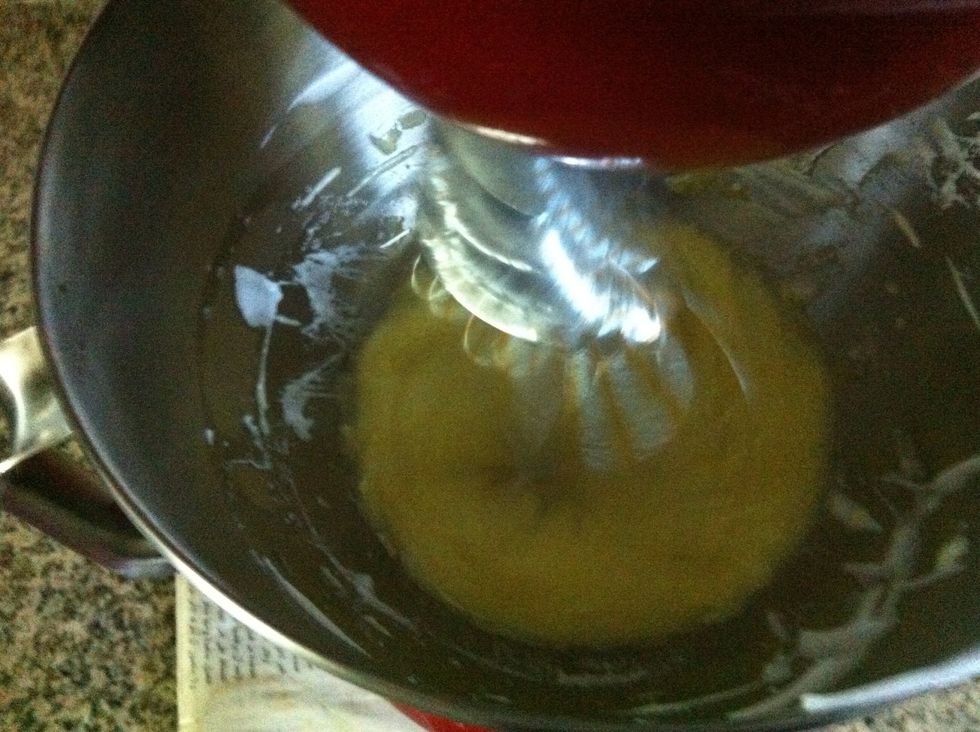 Whisk for 2 minutes on high speed untill pale and thick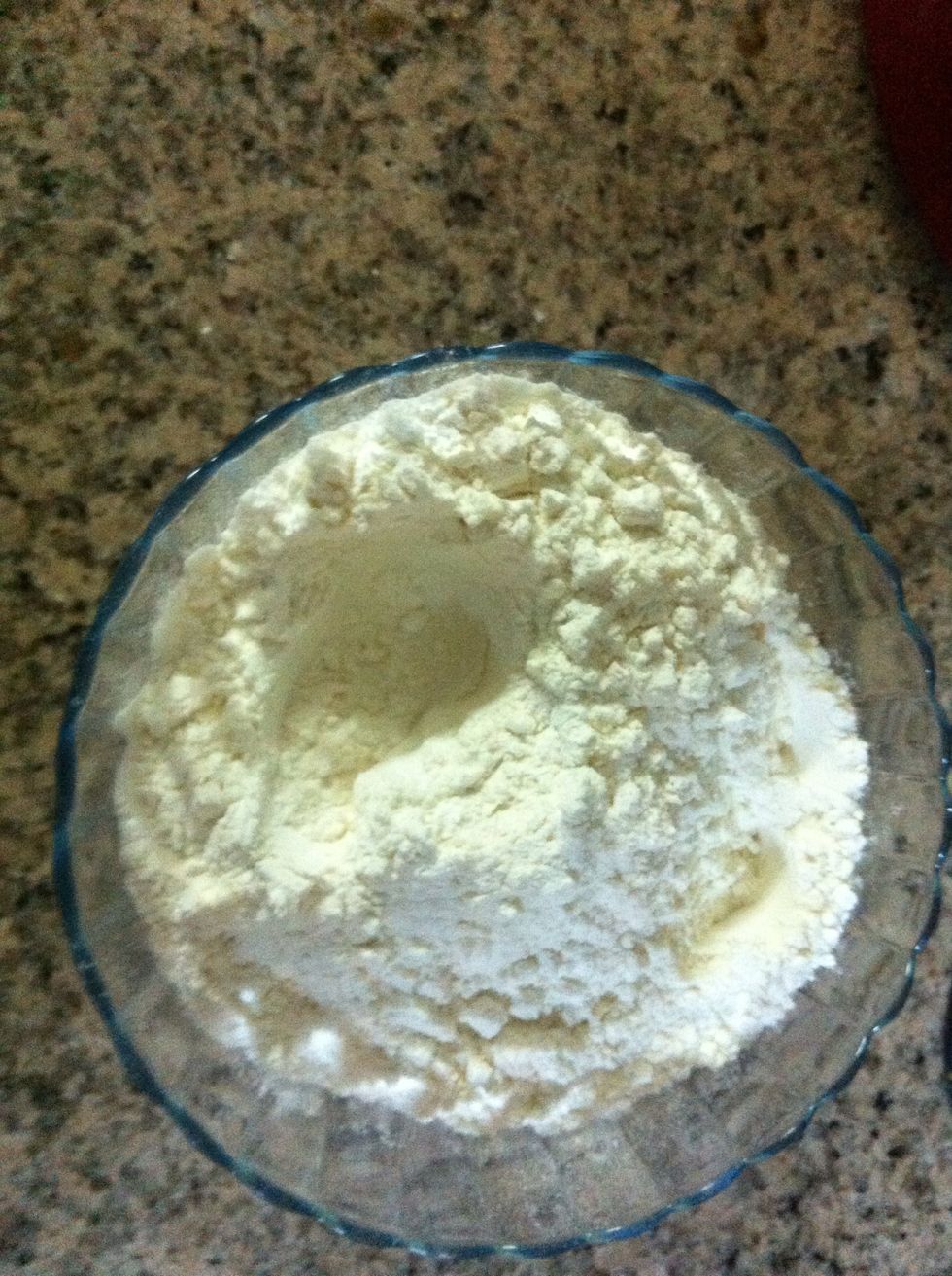 In the meantime, mix the flour with salt and baking powder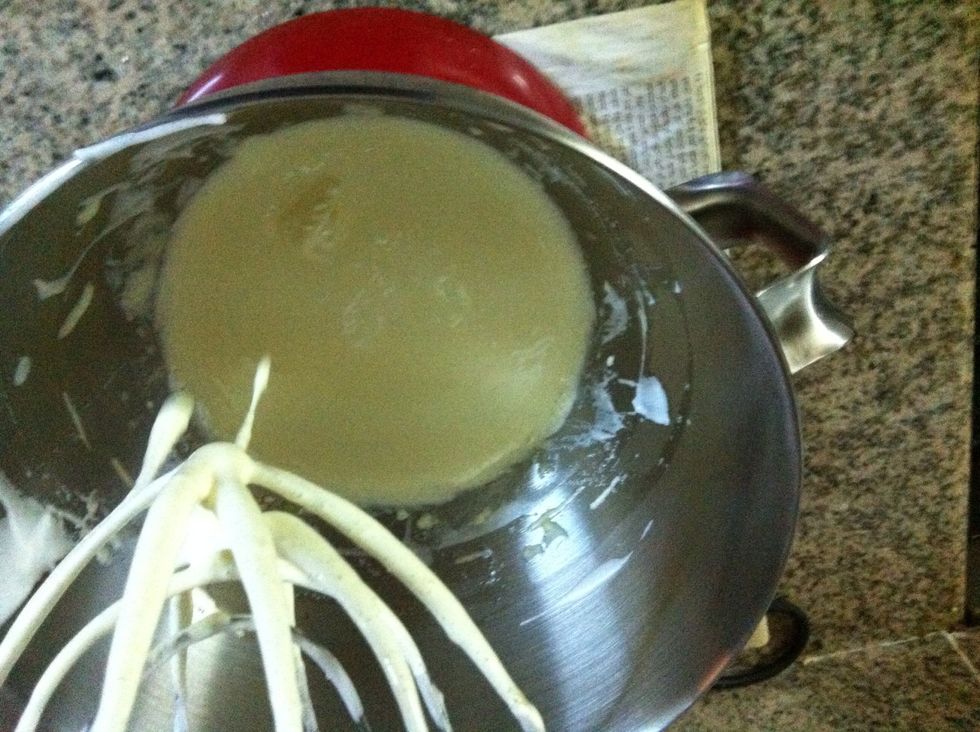 Once the yolks are pale and thick..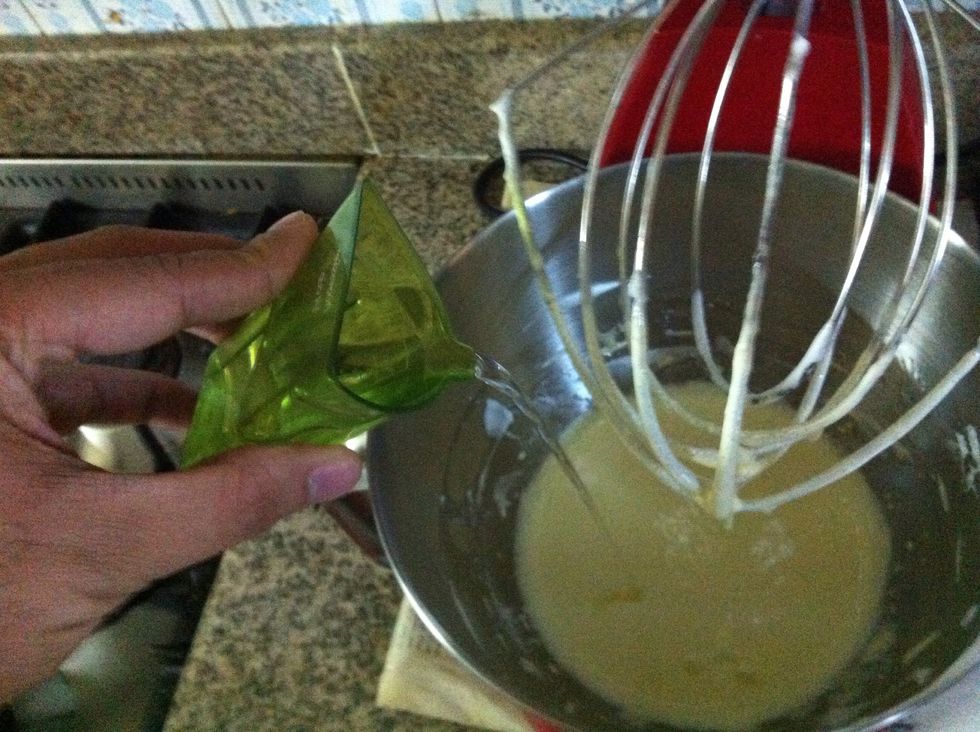 Add the water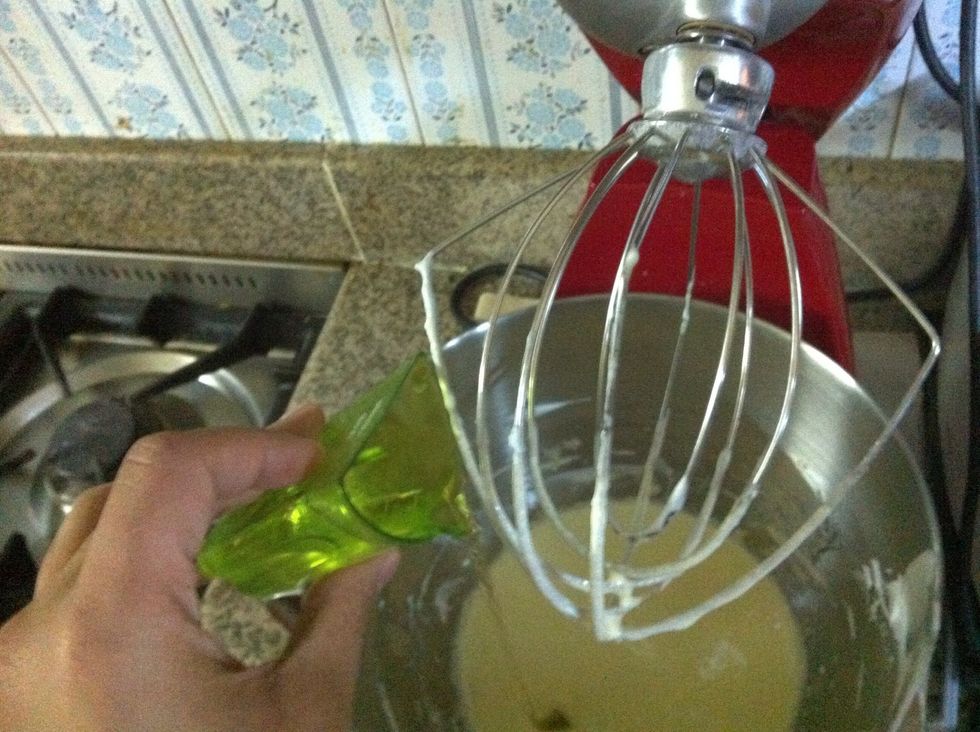 And oil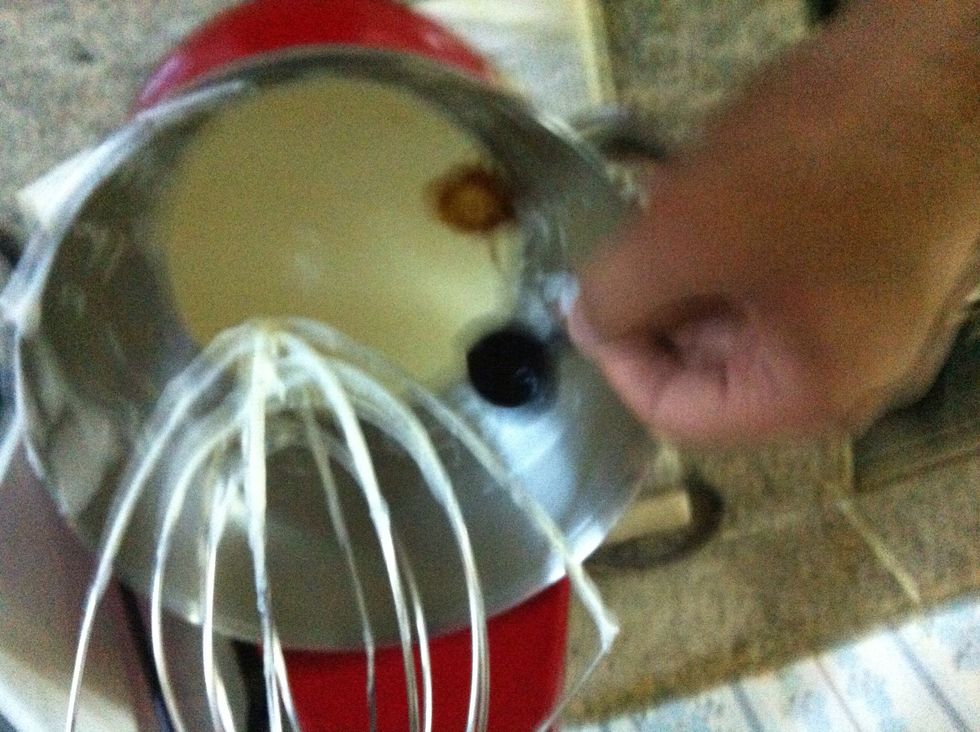 And vanilla extract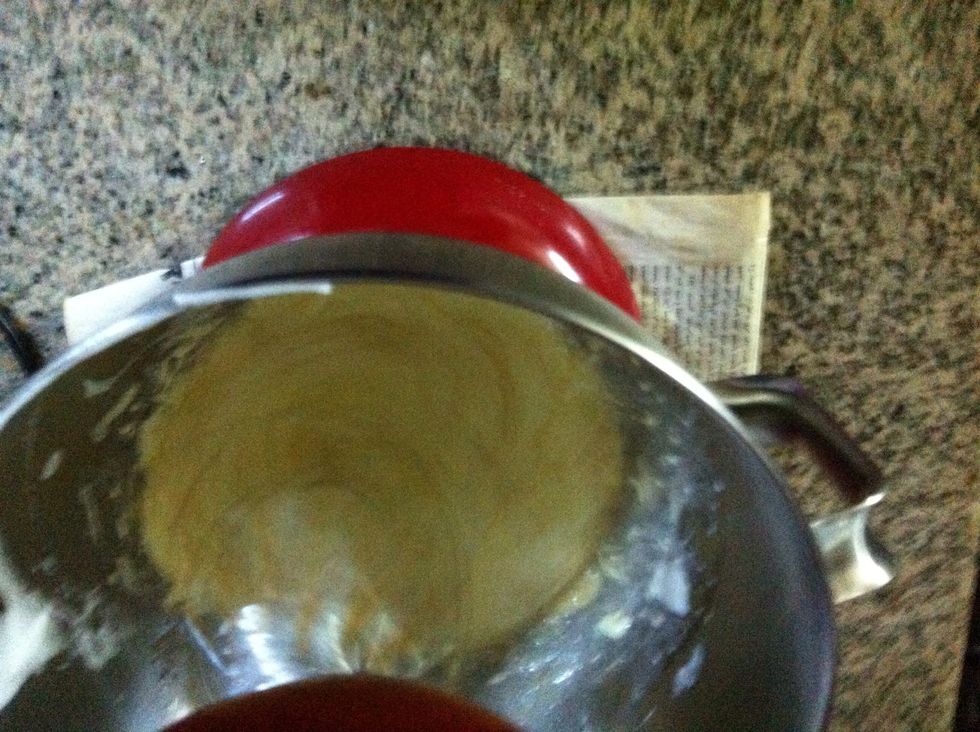 Mix on high untill incorporated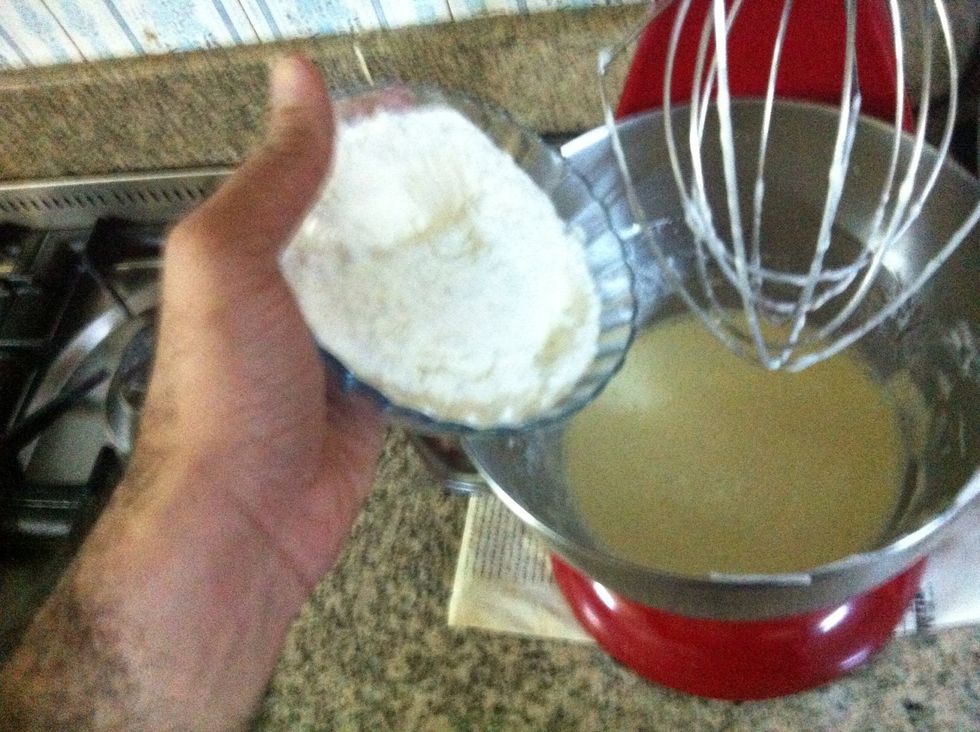 Add the flour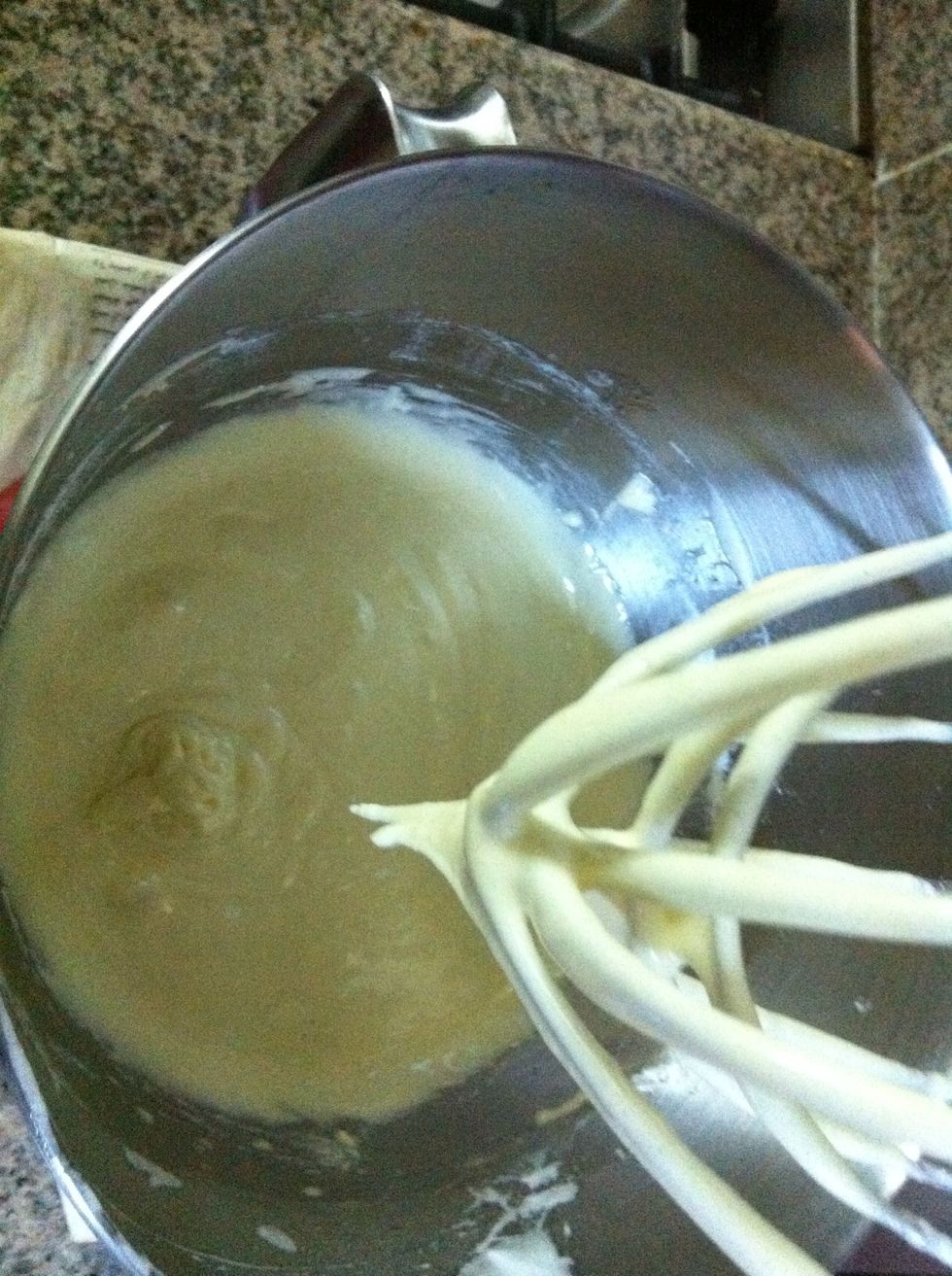 Mix on medium untill incorporated
Add a 1/3 of the whites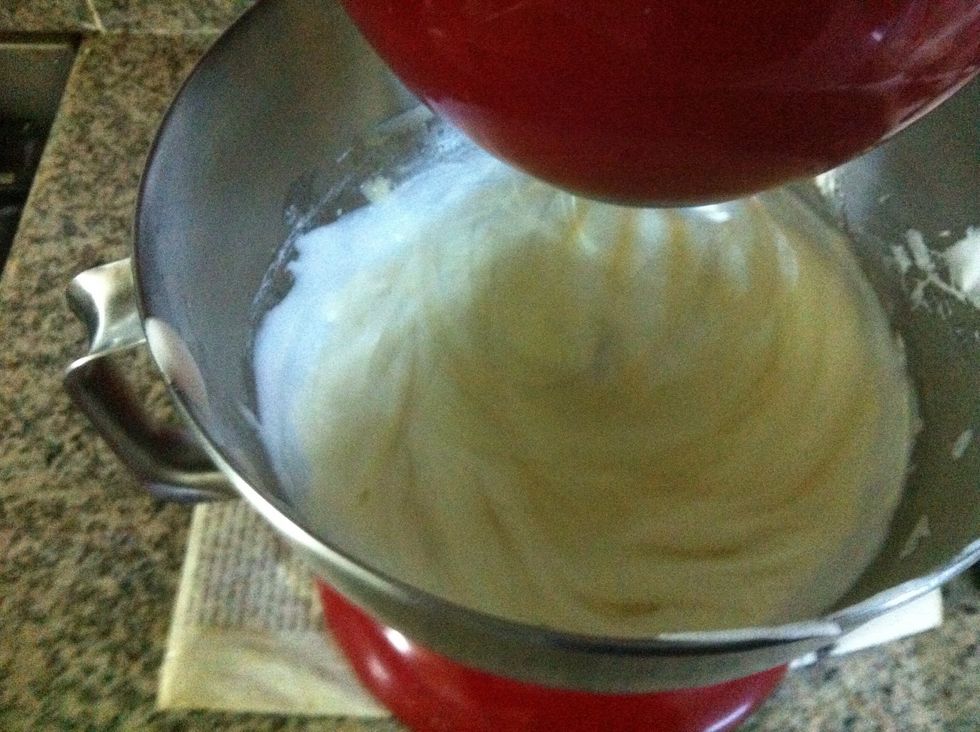 Mix
Fold in the rest very carefully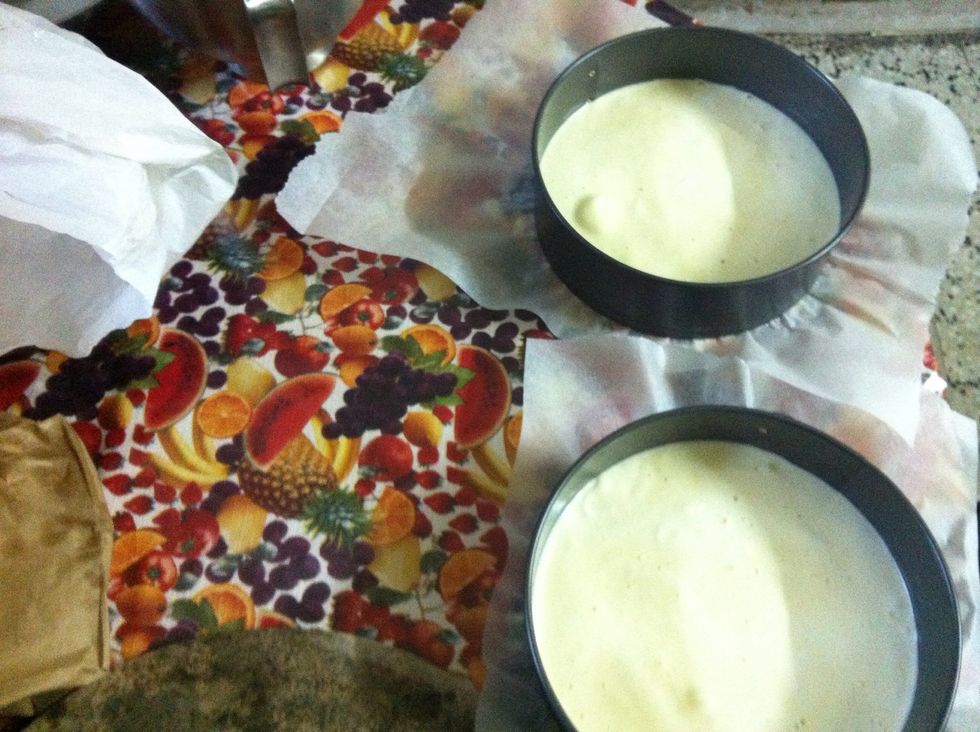 Divide evenly amongst pans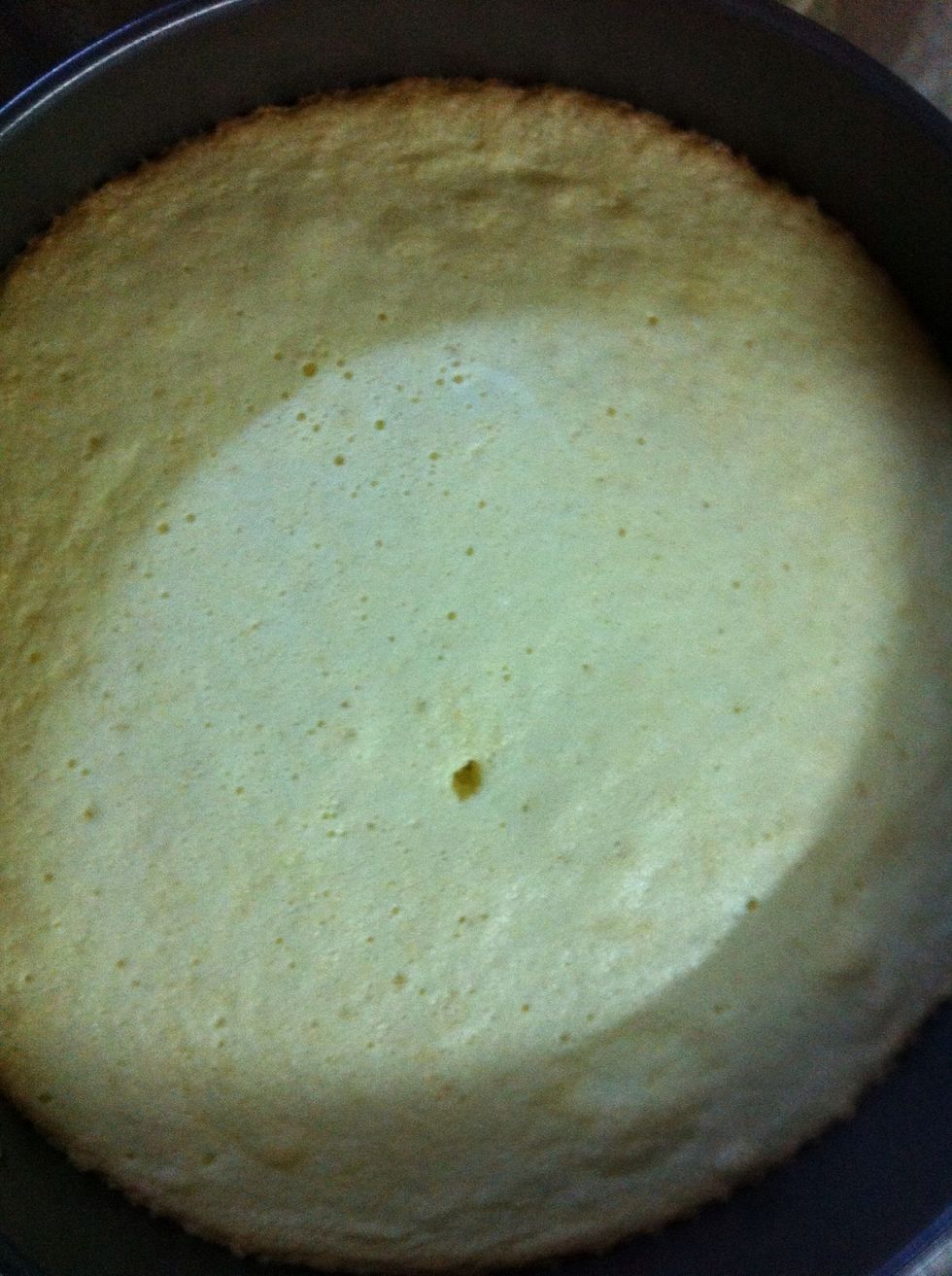 Bake for 20-25 minutes in a preheated 325 F , 160 C oven or untill a toothpick comes out clean when inserted in the center.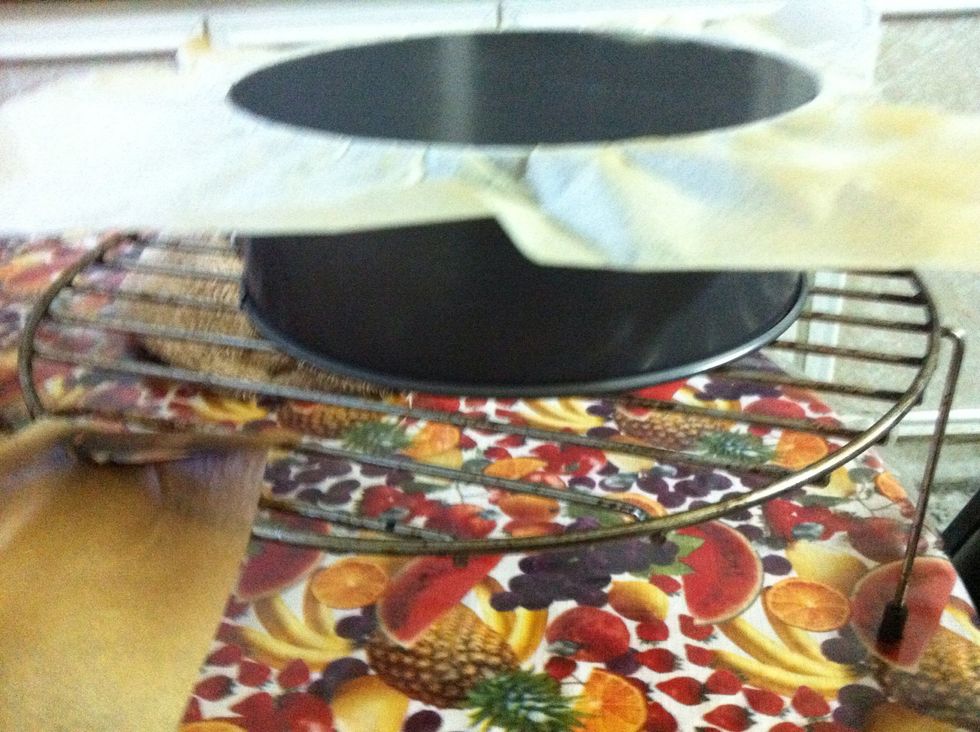 Let cool on a wire rack upside down immediately after taking out if the oven. Gravity will pull the cake down and keep it from deflating. If you grease the sides, the cake will hust fall out!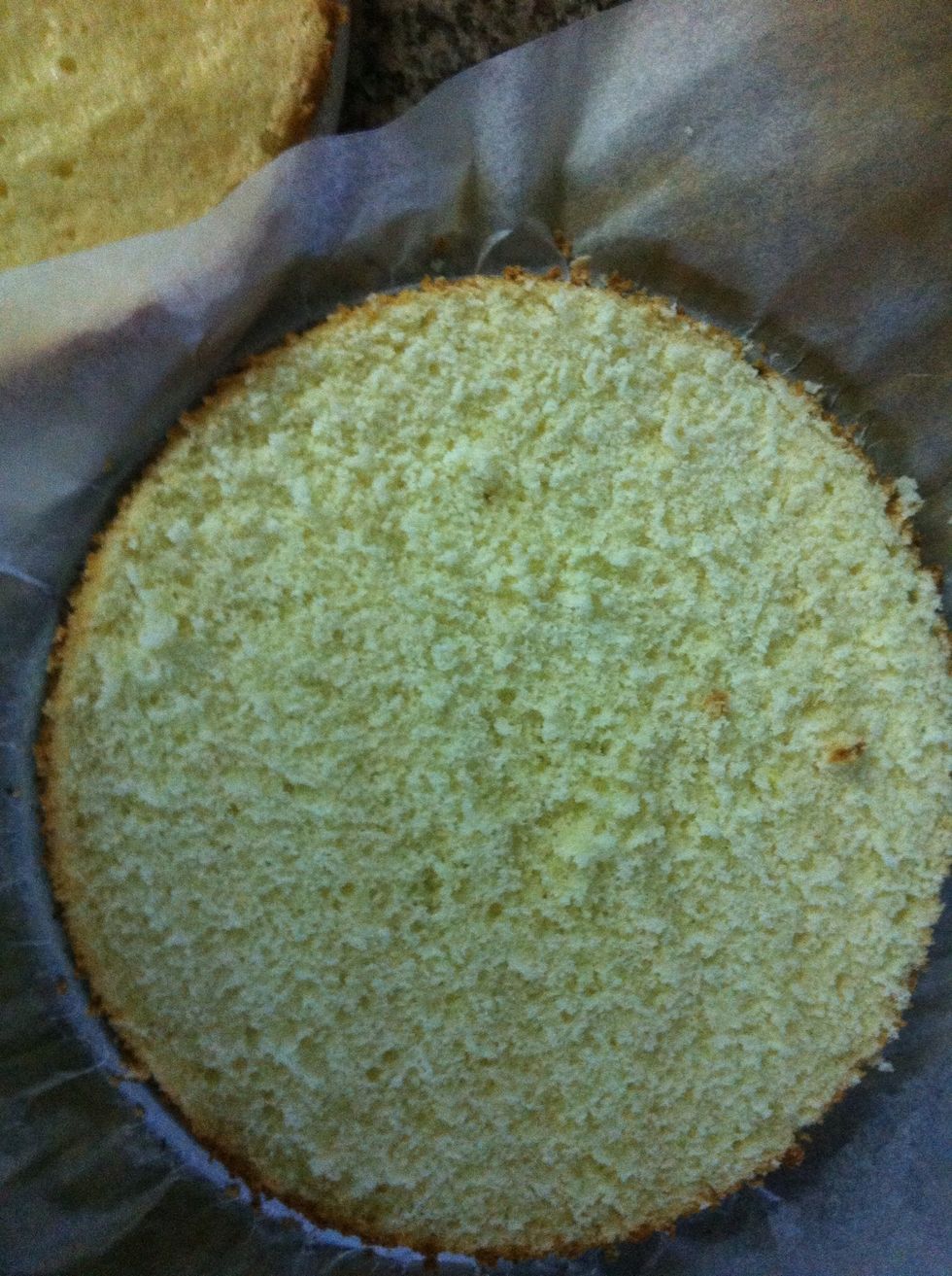 Once cooled, run a knife around the edges to loosen them up. Slice the cakes in half, so now you have 4 thin slices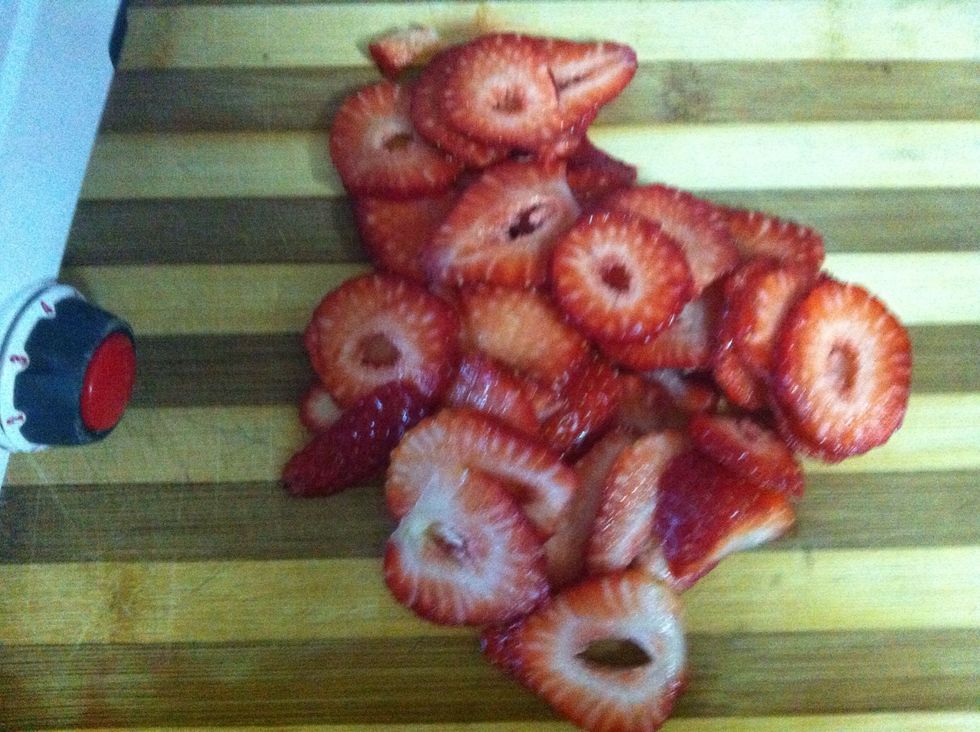 Slice some of the strawberries, keep some for decorations on top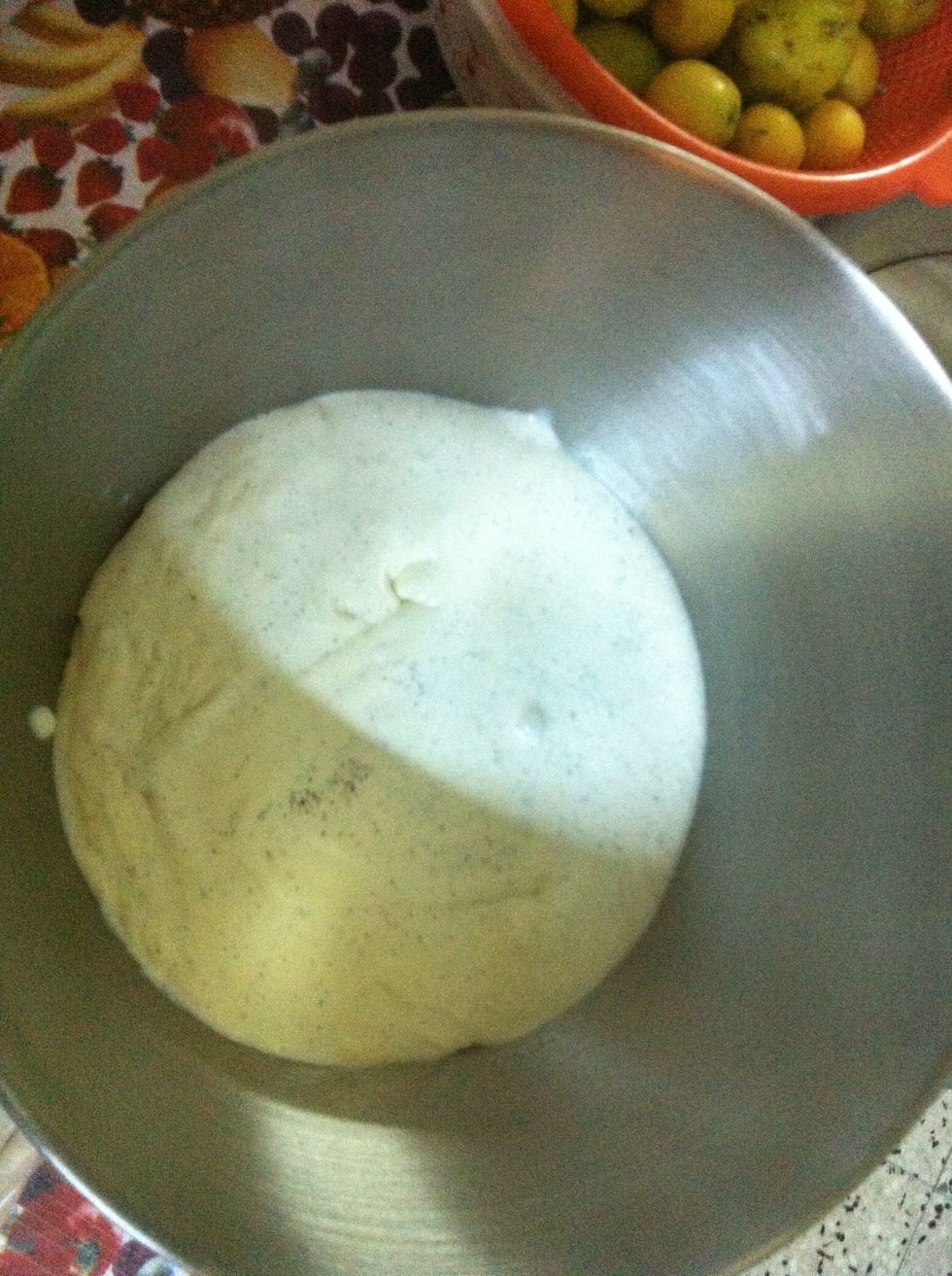 When the cream is cold, it will look for lack of better words...jiggly! Place it in a mixer bowl.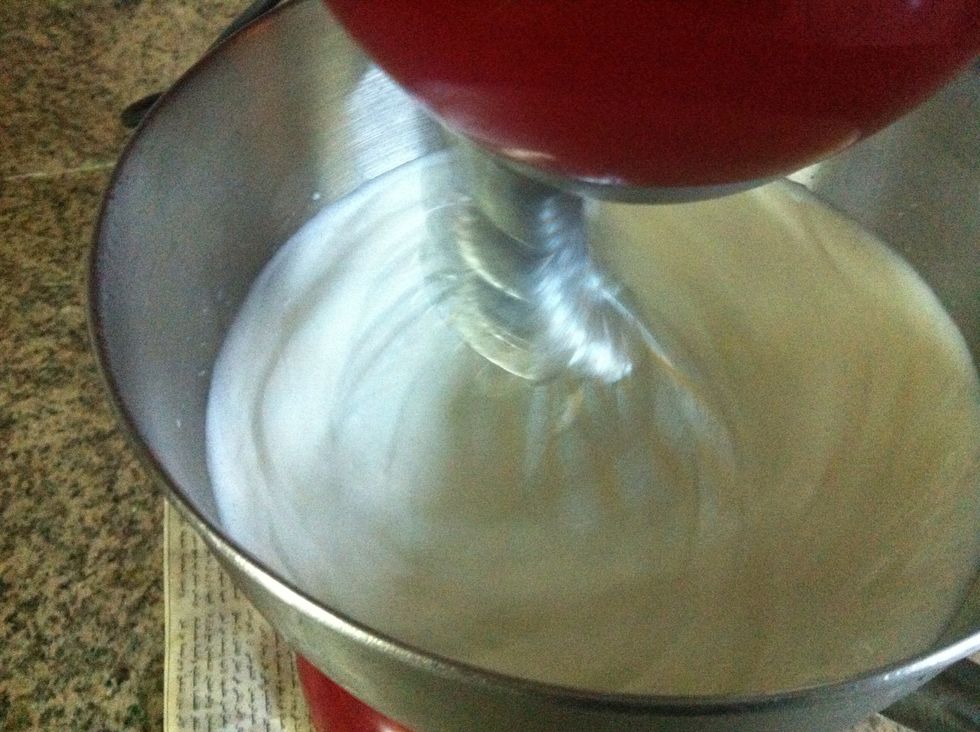 Whip the cream untill thick, 4 minutes. Any longer and you will end up with sweet vanilla butter...delicious on a muffin, but not for this recipe :)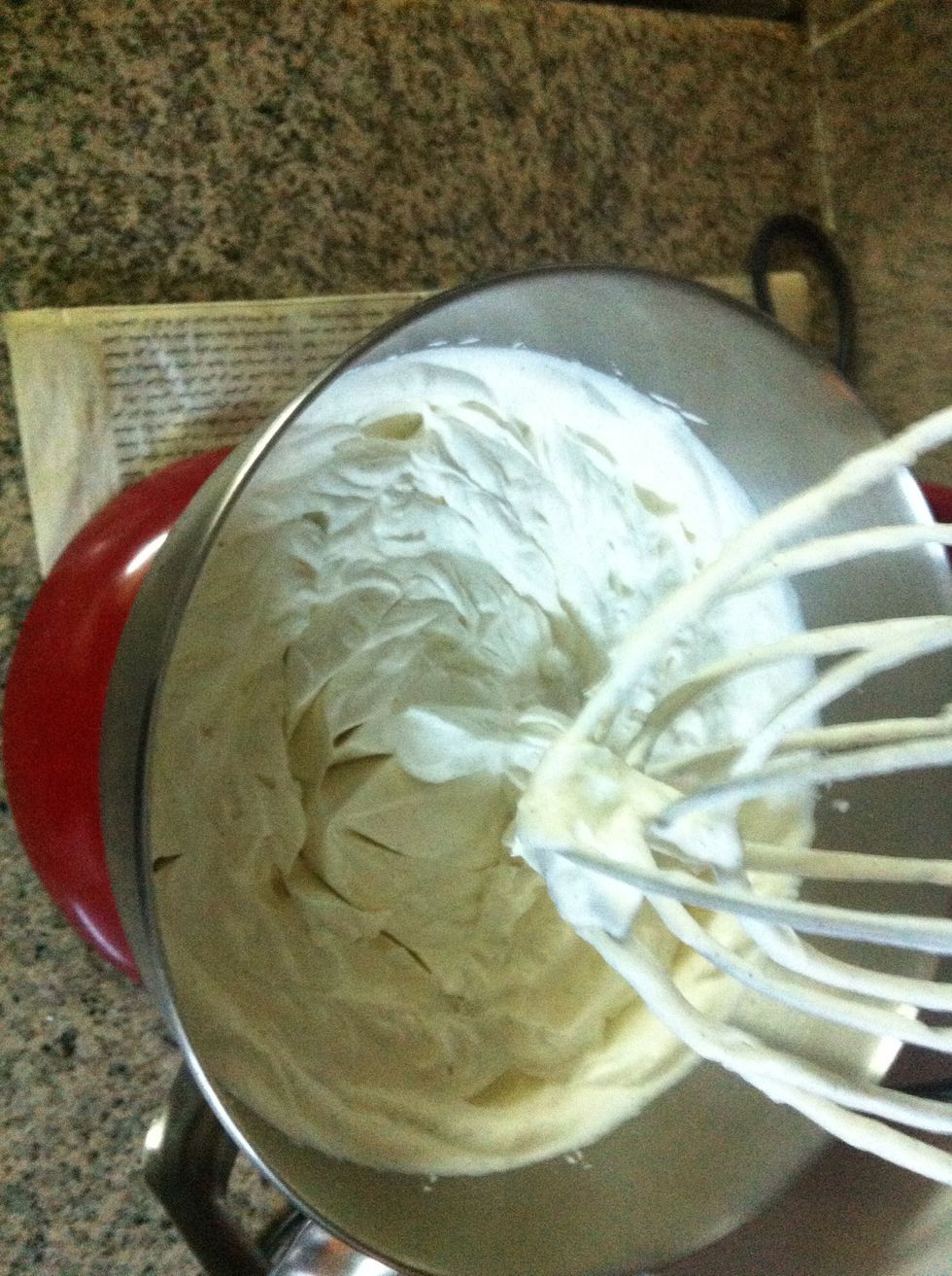 This is what you want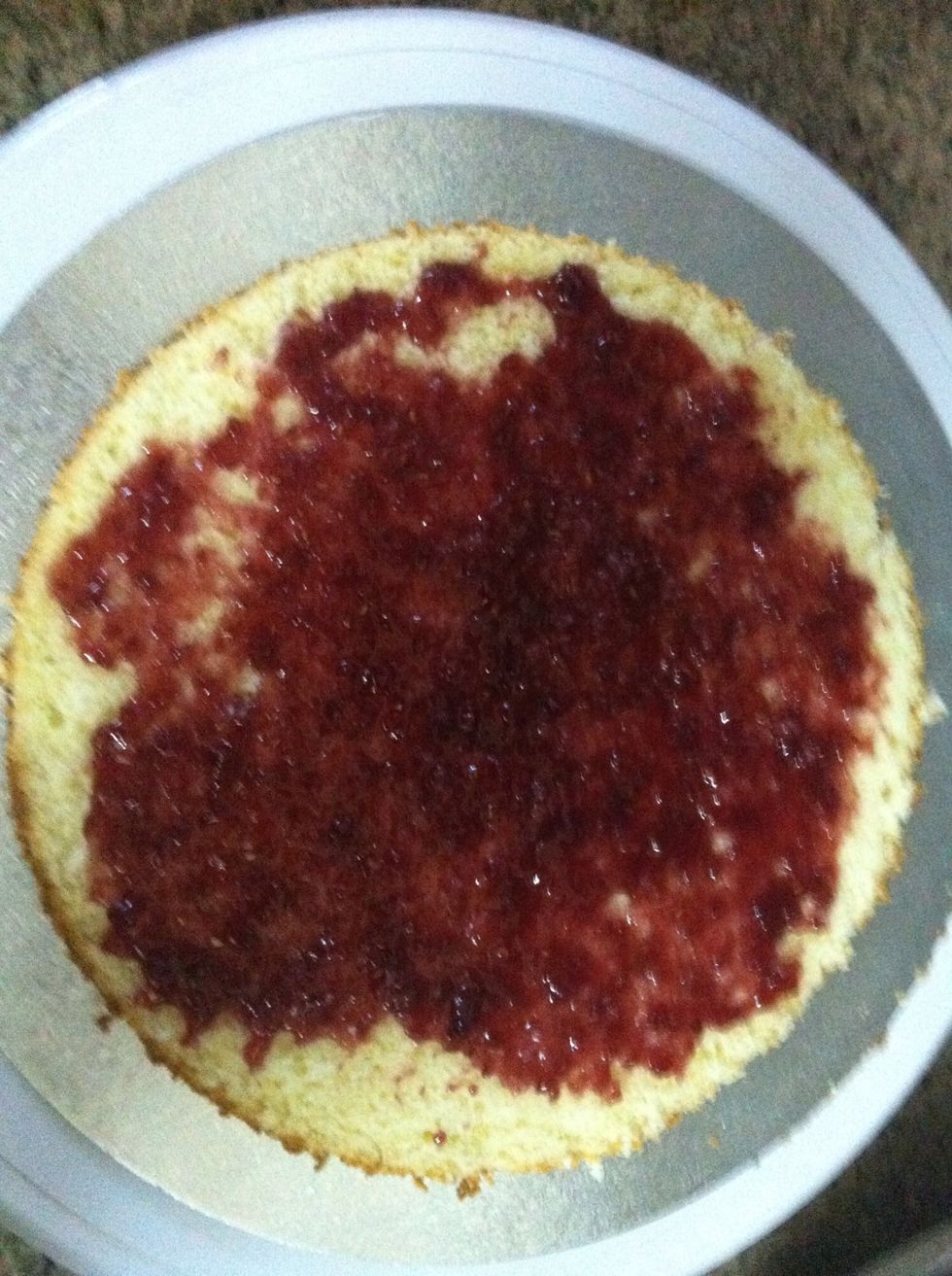 Add a 1/4 cup of soft serve jam onto a layer of cake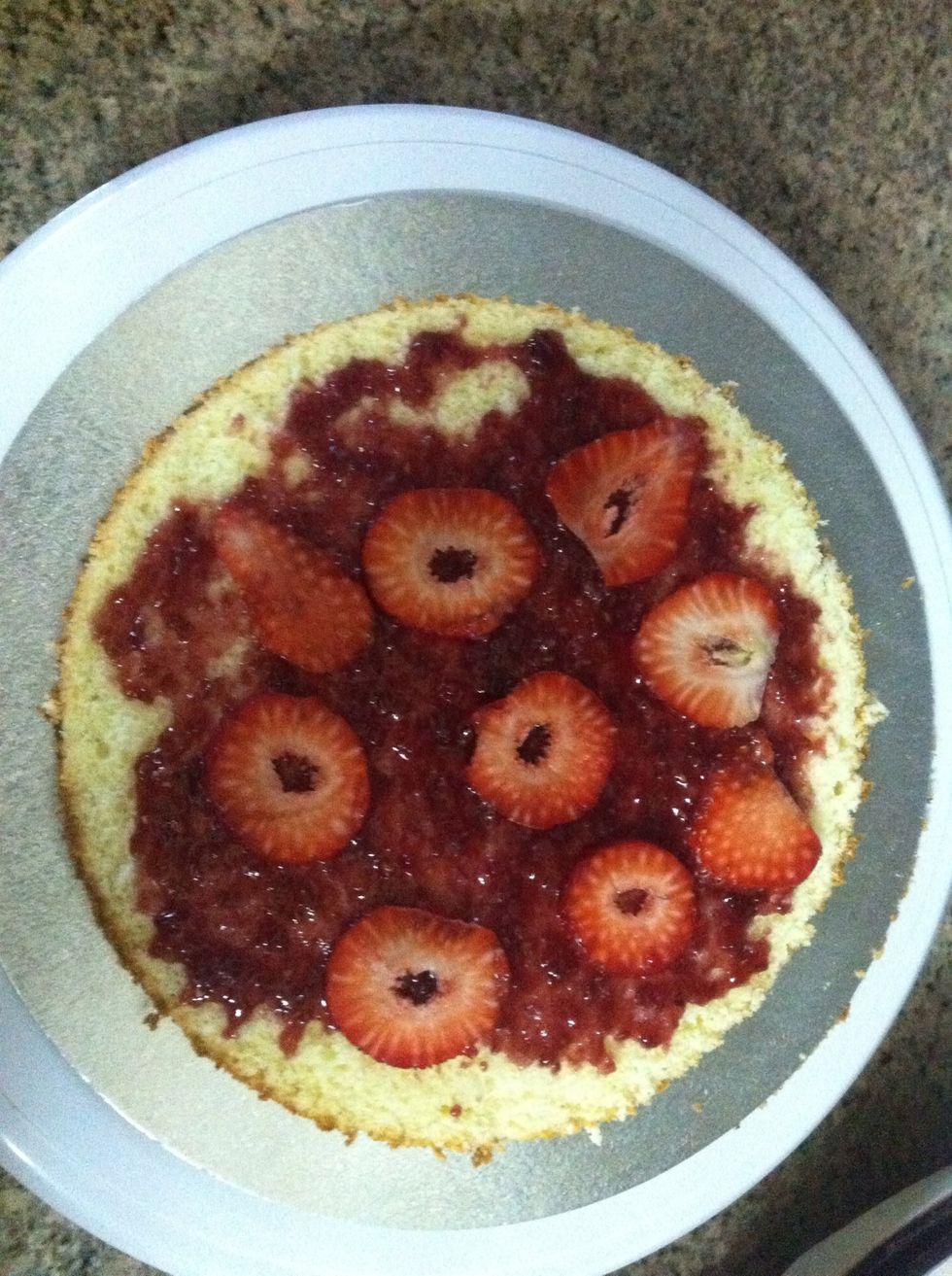 Add strawberry slices, not too much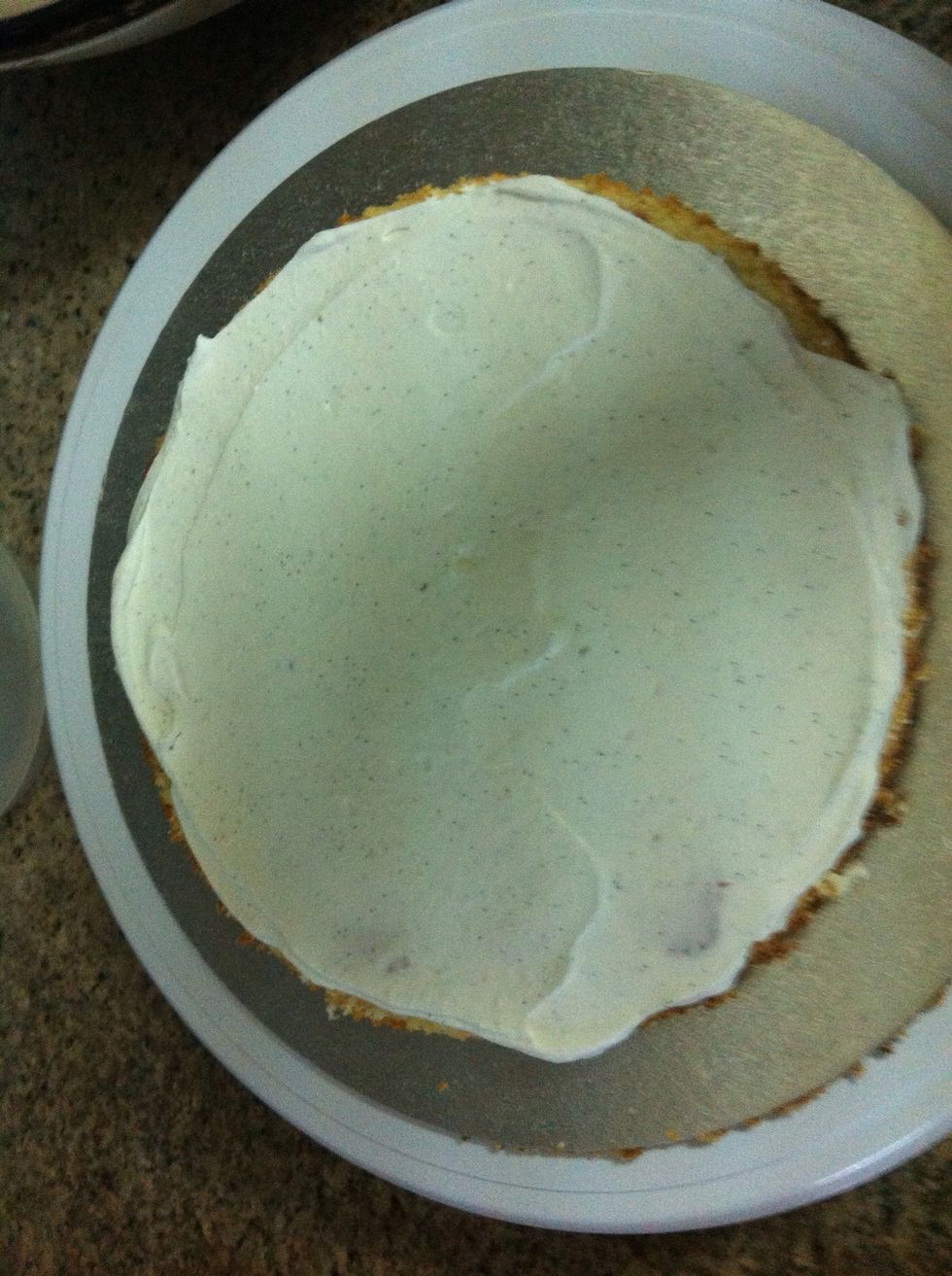 Add a generous layer of cream, repeat with the layers
Almost there...so it's a tad bit burned, still tasted divine :)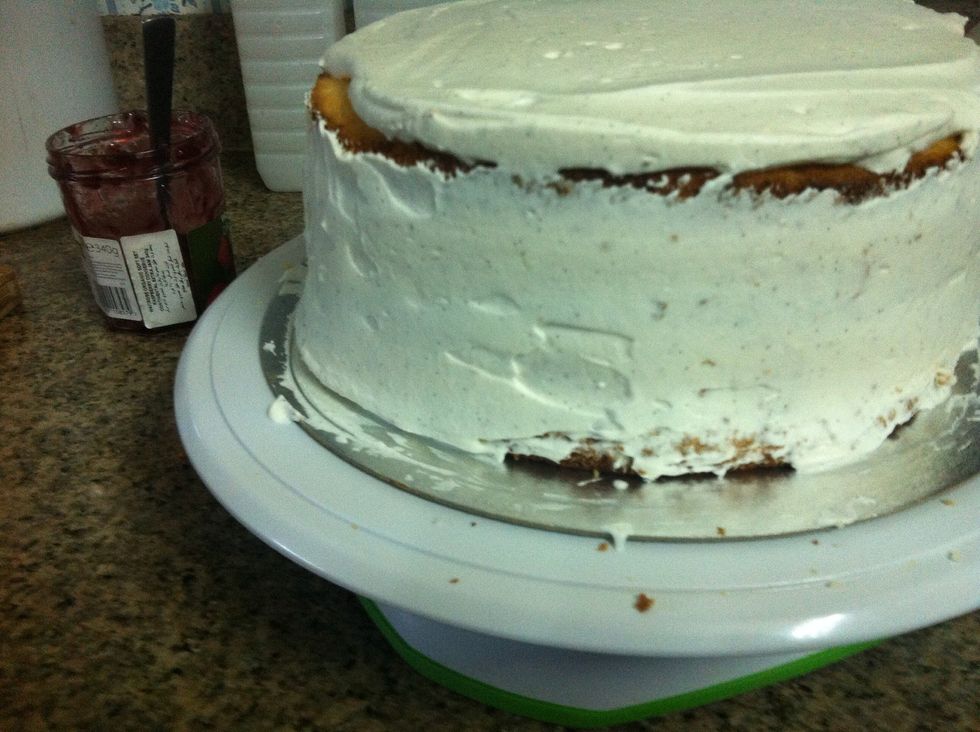 Add cream to the top and sides, dont worry about making the sides perfect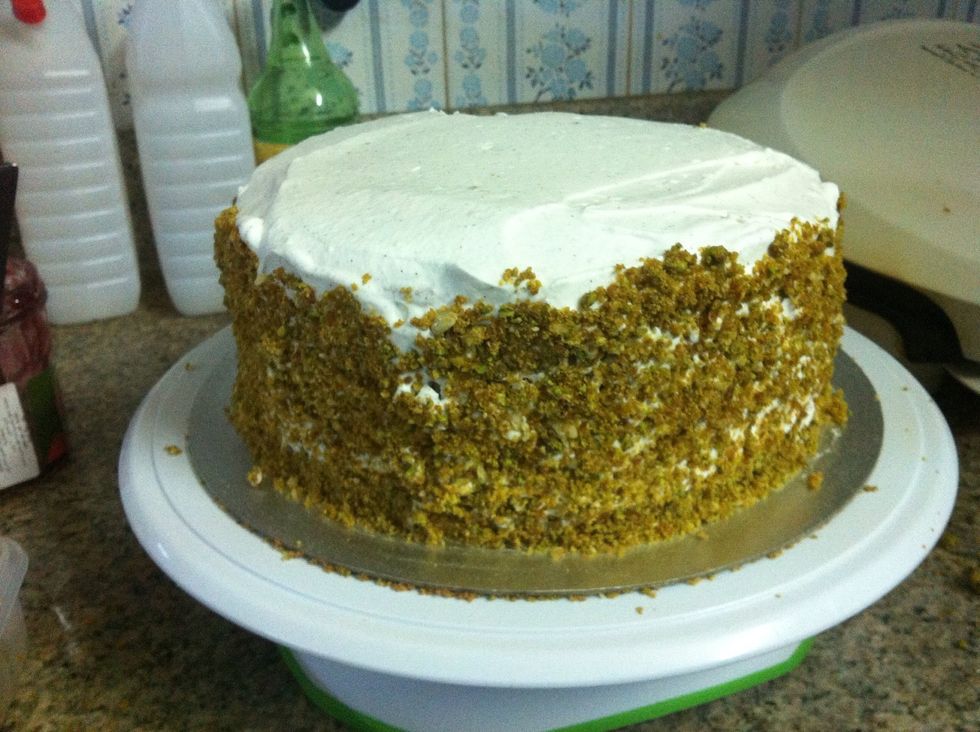 Because you will just coat them with the roughly chopped pistachios. Use walnuts or hazelnuts if you prefer :)
Pipe cream around and decorate with strawberry halves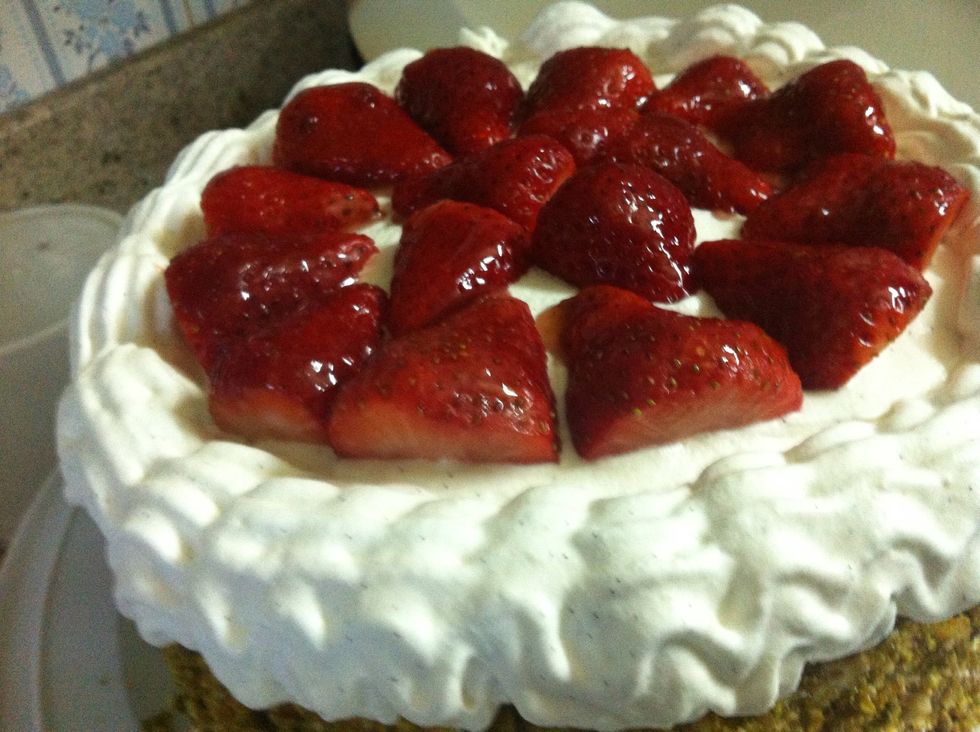 A close up, notice the beans in the cream? I glazed the strawberries with some more jam to make them shine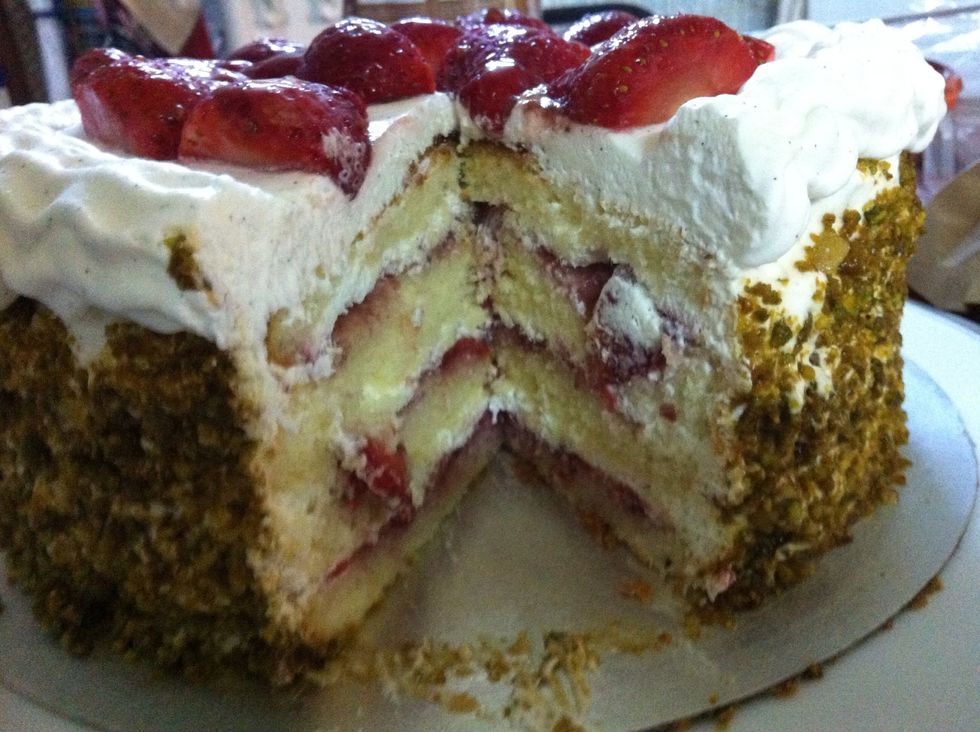 Cut...and serve :)
The Cake
5.0 Eggs, seperated
6.0oz White Sugar, divided
1/4c Vegetable Oil
1/4c Water
1/4oz Cake Flour
1.0tsp Vanilla Extract
1.0tsp Baking Powder
3/4tsp Salt
5/8tsp Cream of tartar
The Filling:
3/4c Jam (Any red berry jam)
Strawberries , as needed
4.0c Heavy whipping cream
1.0 Packet of unflavored gelatin
2.0 Vanilla beans (pods)
3/4c White Sugar
Ground Toasted pistachios, as needed
Big Guy Big Flavors
I enjoy the simpler things in life, jazz, food and cooking! Follow me for delicious recipes and guides
style="margin-bottom:60px;">