Assembly: Put the cable trough a hole near the place you want to mount the lamp. I mounted mine on the lid. Then assemble the bulb socket with the cable. Now pre drill the holes for the wood screws.
Now bolt down the blub socket to the ikea hol lid. Plugin your cable and ta daaaa. A comfy storage lamp. We store blankets inside.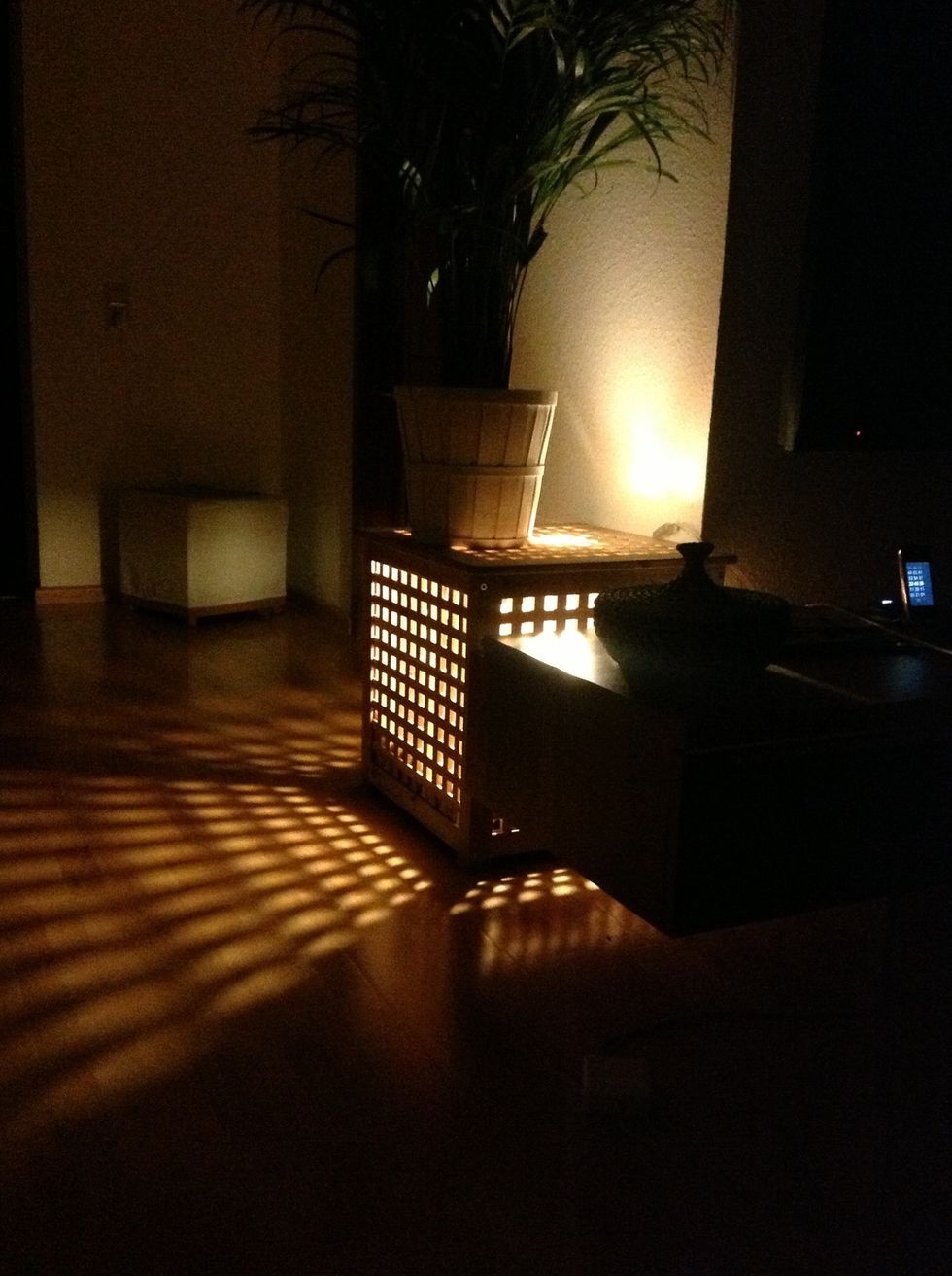 IMPORTANT! Do NOT use a normal blub. They are getting to hot.
1.0 Ikea hol
1.0 Blub socket
3.0m Cable
1.0 Plug
1.0 Switch
2.0 Wood screws 0,7 mm
1.0 Wood drill 2mm
1.0 Led or energy-saving lamp