We all know the stone soup story (one of my favorites), now I'll teach you how to make stone pasta.. All you need is some water, pasta, and a stone! 😜
16
There was once a hungry beggar who was traveling from town to town, looking for a warm meal. He stumbled upon a small cottage. He knocked the door and an old, grumpy woman opened the door and said ...
"What do you want?" "Would you give a hungry man a warm meal?" He asked. "No, I'm starving to death myself" she shouted.
He begged her "all I need is a pot of water and pasta to make the best stone pasta meal". Out of curiosity, the woman opened the door and watched him make his stone pasta!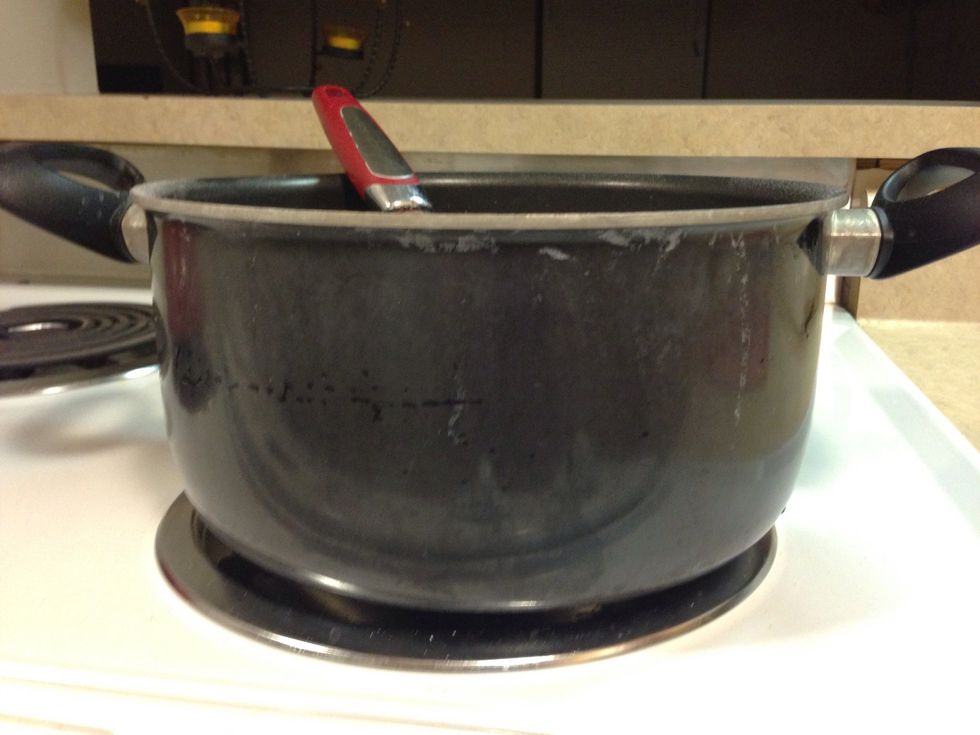 Once the water began to boil, the beggar dropped the stone in the pot and stirred it.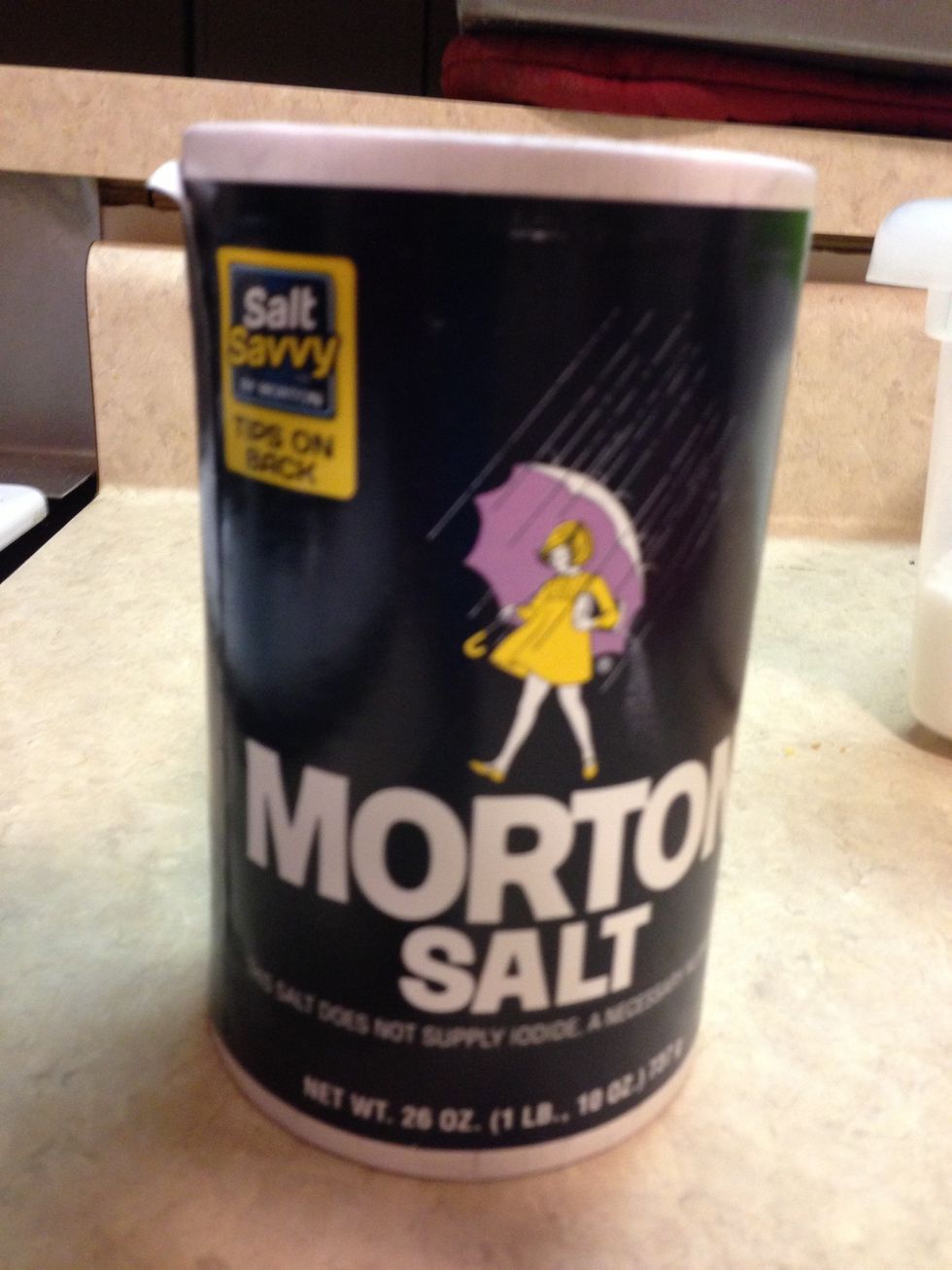 He took a sip and said, "hmm tasty, but it'd be tastier if I could add some salt, but since you don't have some..." "I think I have some salt" said the old woman.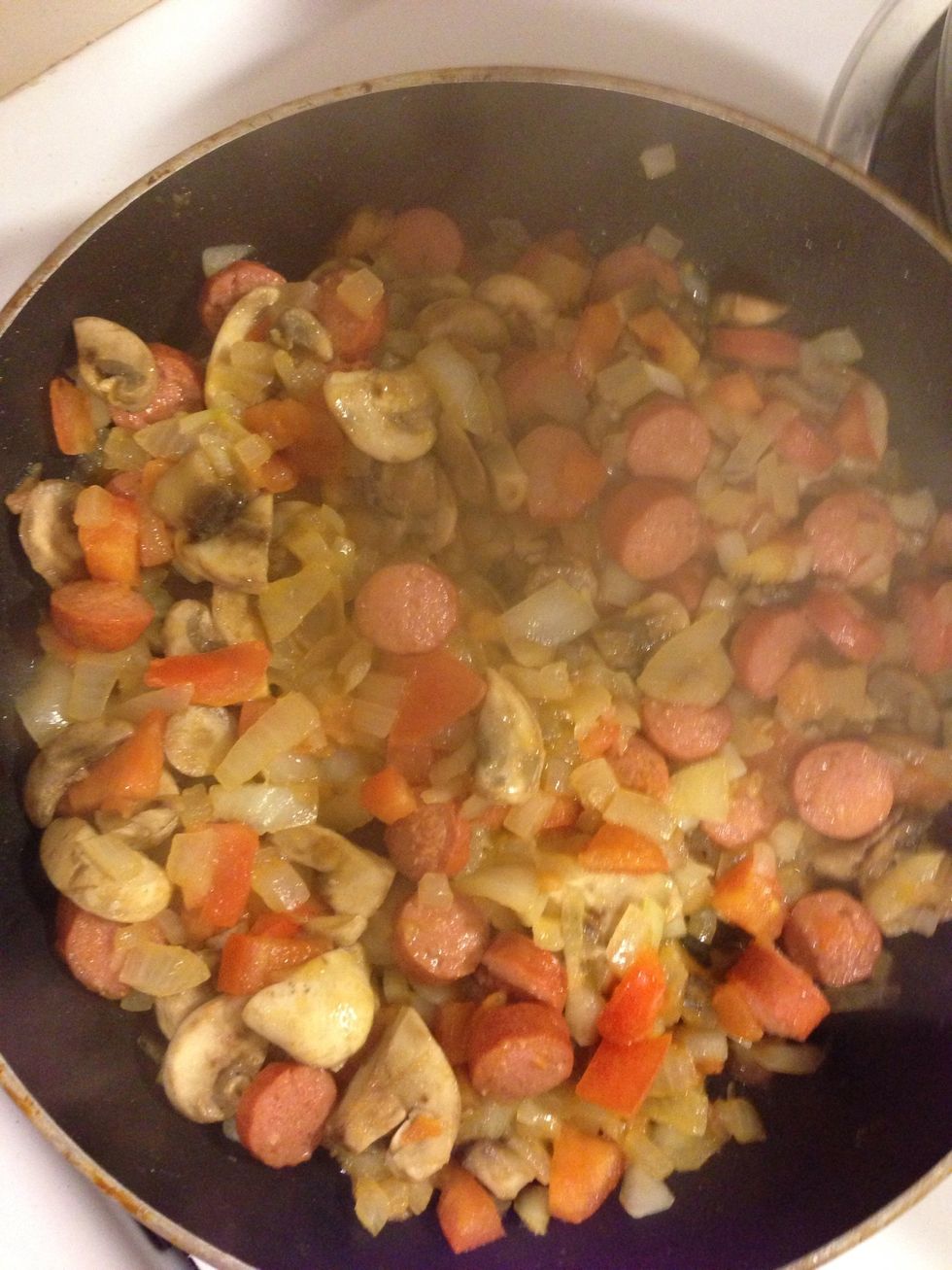 He sipped the water again and said "I think it's missing something, I guess some vegetables." again the old woman ran and brought an onion, tomato, mushroom, hotdogs and olive oil in a pan.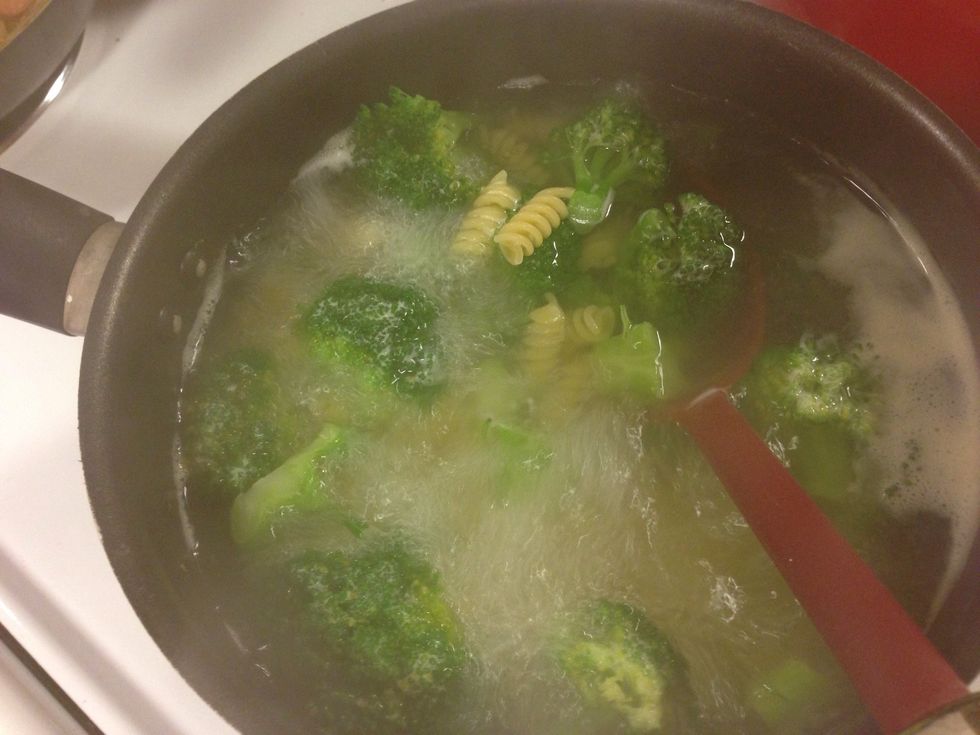 "How is it?" The woman asked. "If we have some broccoli and pasta it will be better than fine" he said. "I think I might have tiny ones" the old woman said. The beggar added them to the boiling water.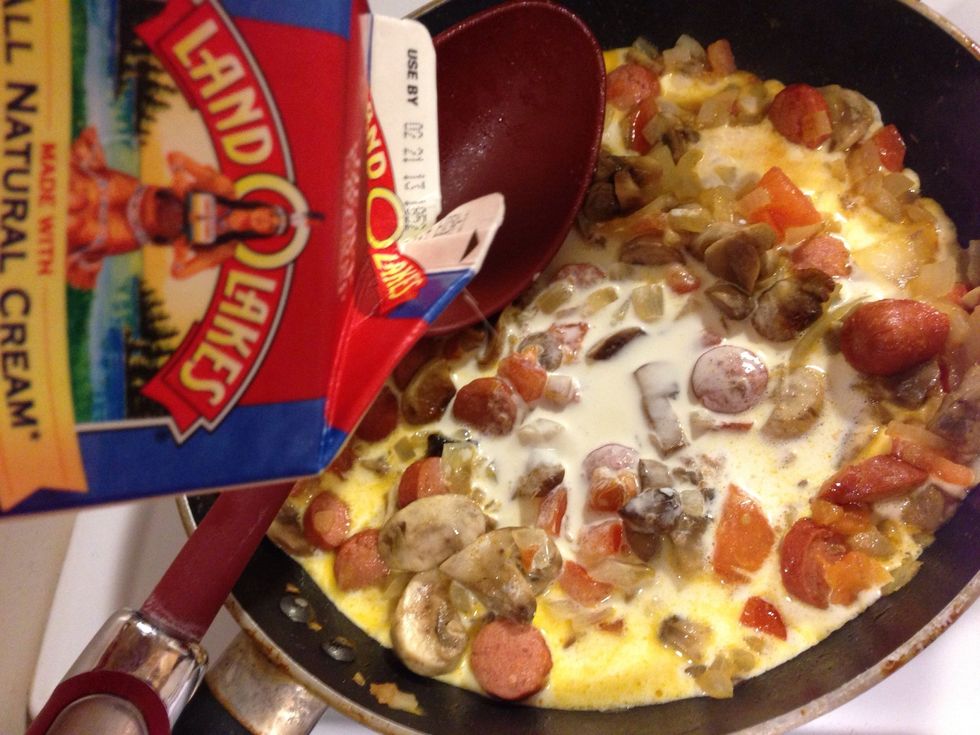 "It's usually served with creme and Parmesan cheese!" The beggar said. "Oh I've just remembered that I have some old creme and cheese" said the old woman.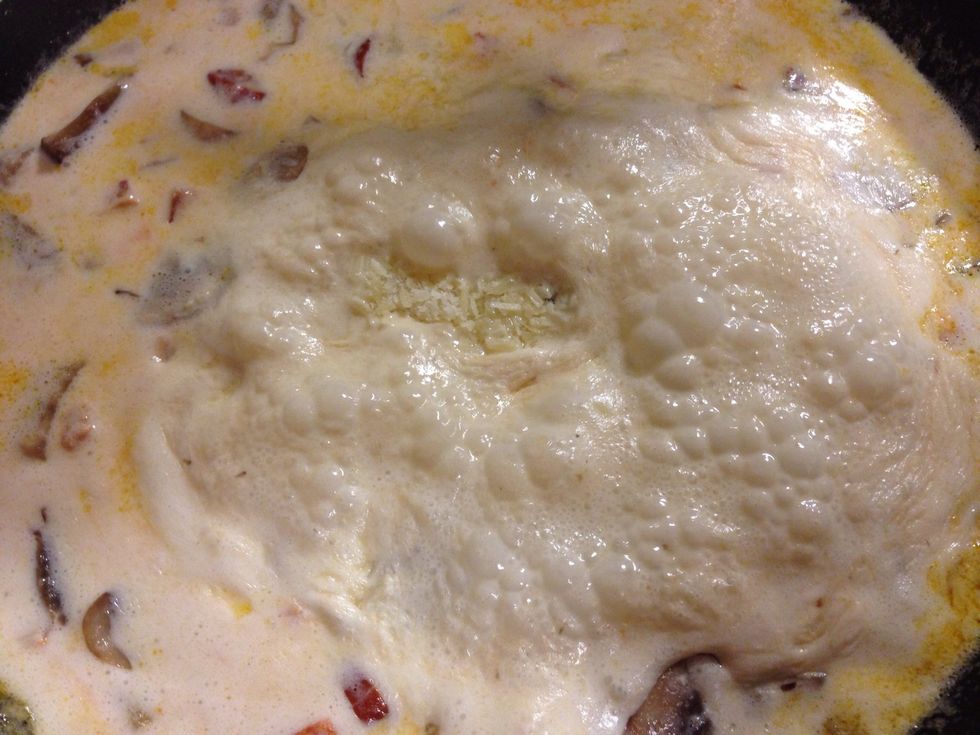 The beggar added some salt and pepper and mixed all the creamy veggies with the pasta, and they ate it up...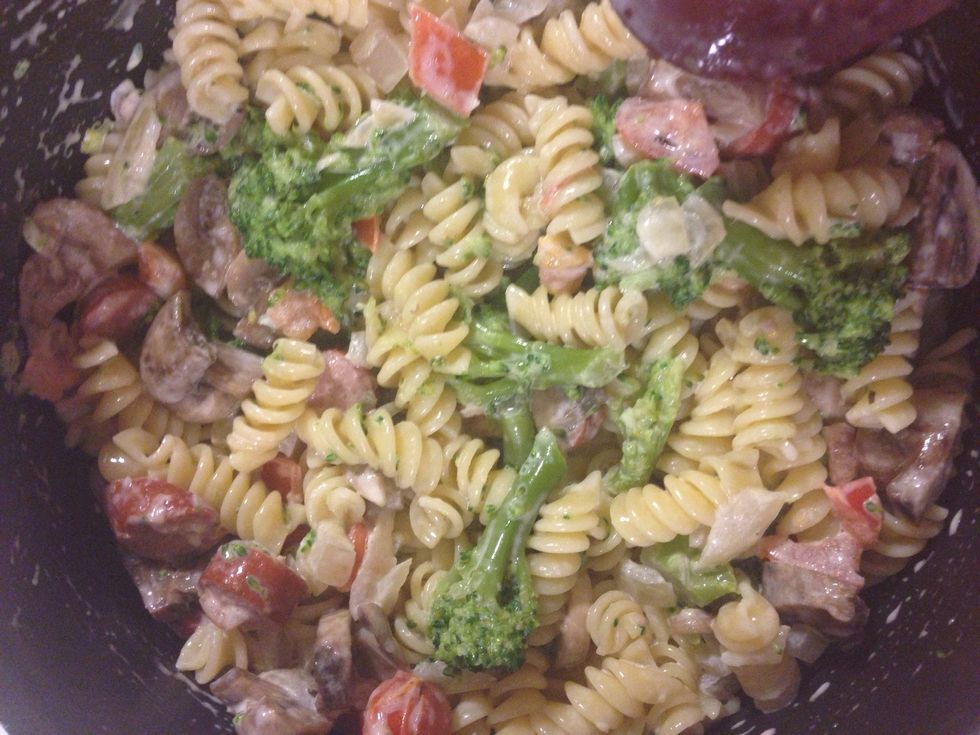 While he was getting out of the cottage he gave the woman the stone and said "keep this stone with you. All you need to make an awesome pasta is this stone and some water ... "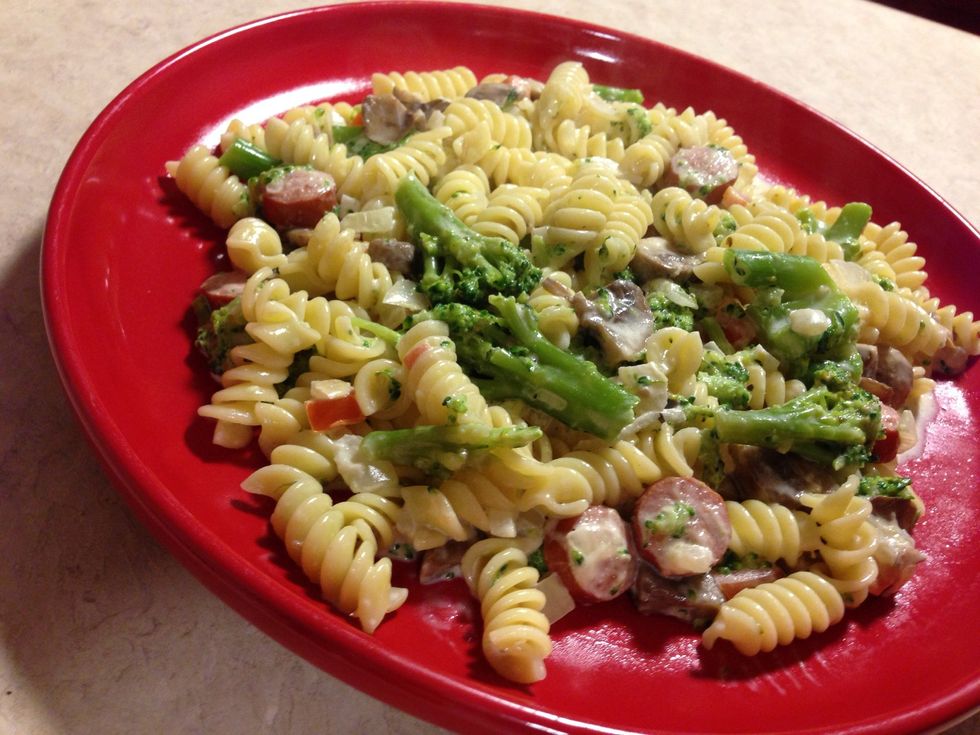 "Oh and don't forget to add some pasta and broccoli and hotdogs and onion and tomato and......" 😁😜😆
1.0c Heavy creame
1.0 Pasta
1.0 Onion
1.0 Tomato
1.0c Mushroom
2.0 Hotdog
2.0 Broccoli
Parmesan cheese
Salt and pepper
Olive oil