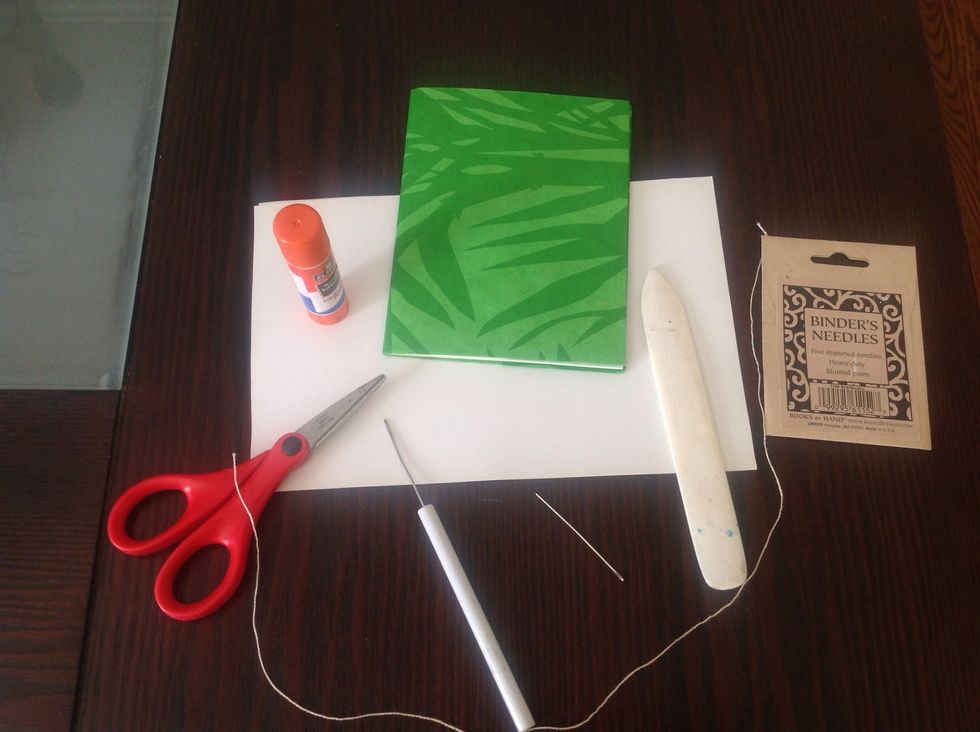 Materials you will need and what the final book will look like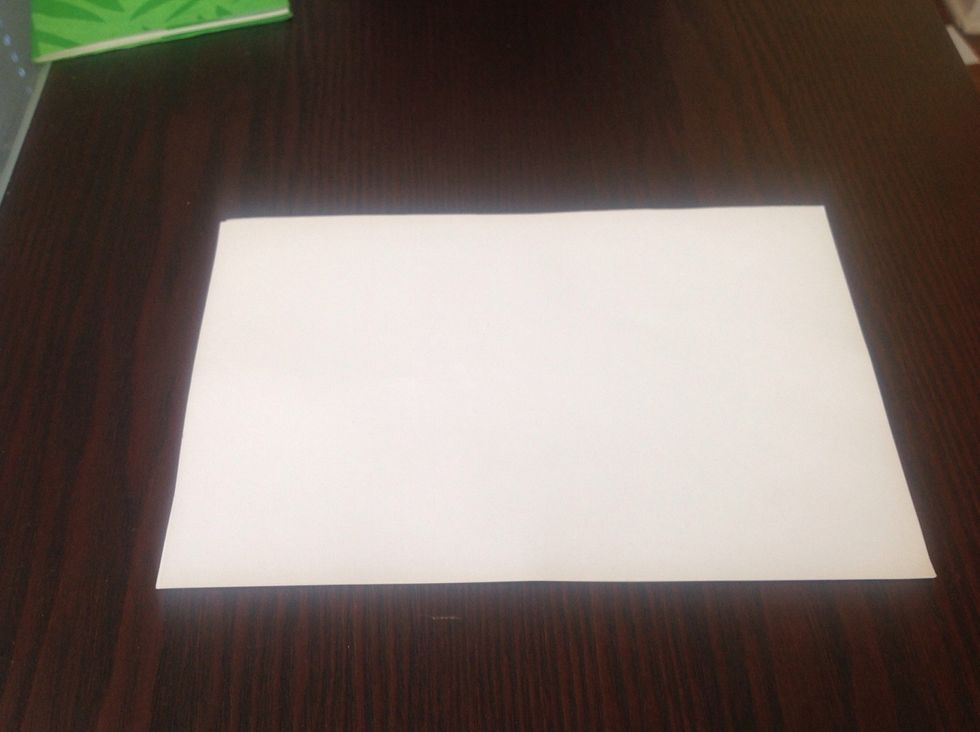 Stack the paper and make sure that each side is meeting together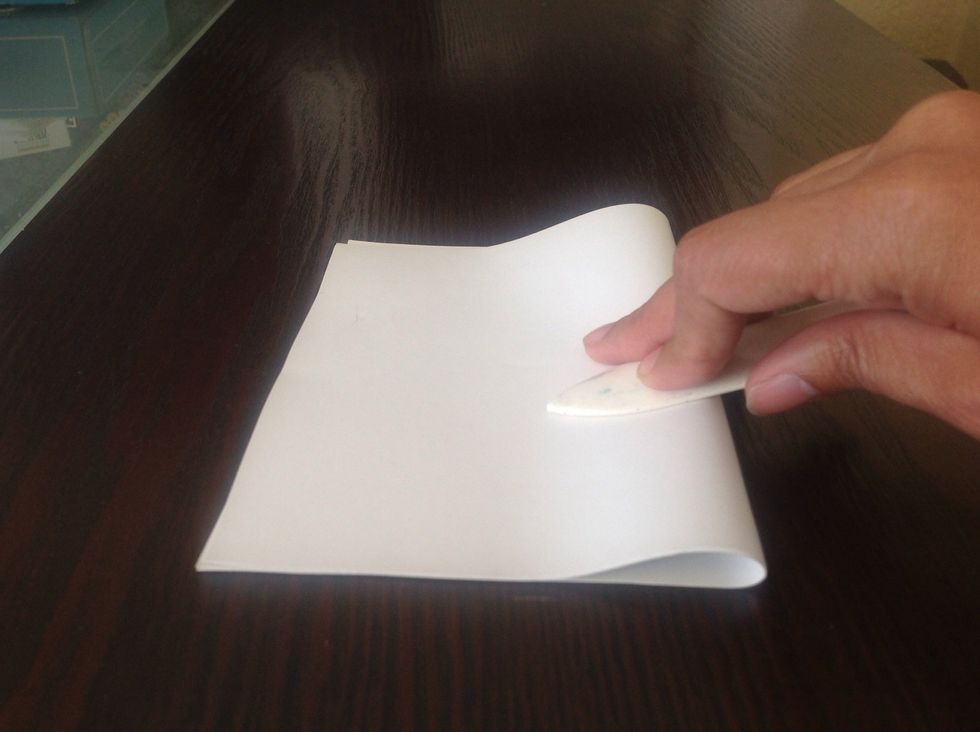 Fold the stack in half
Use the bone folder to smooth the edges. They will now have a crisp edge.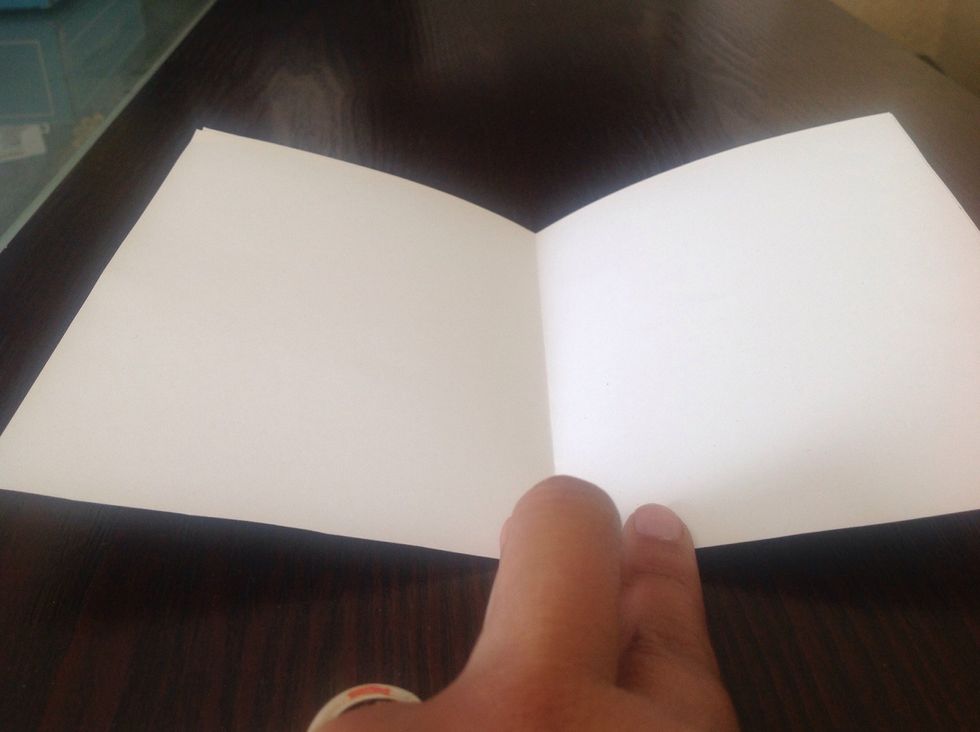 Open the book and begin measuring in the spine.
Place a mark (a dot) in the center of the book and about one inch from the top and bottom edge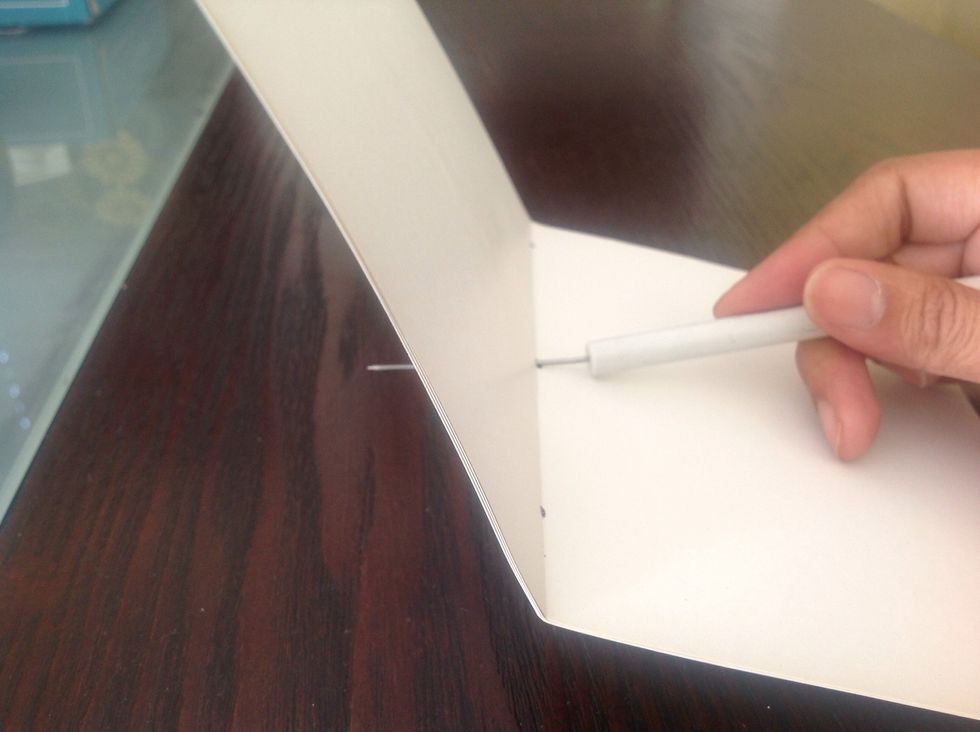 Puncture a hole with the awl in the middle (the teacher might want to do this part depending on the age group)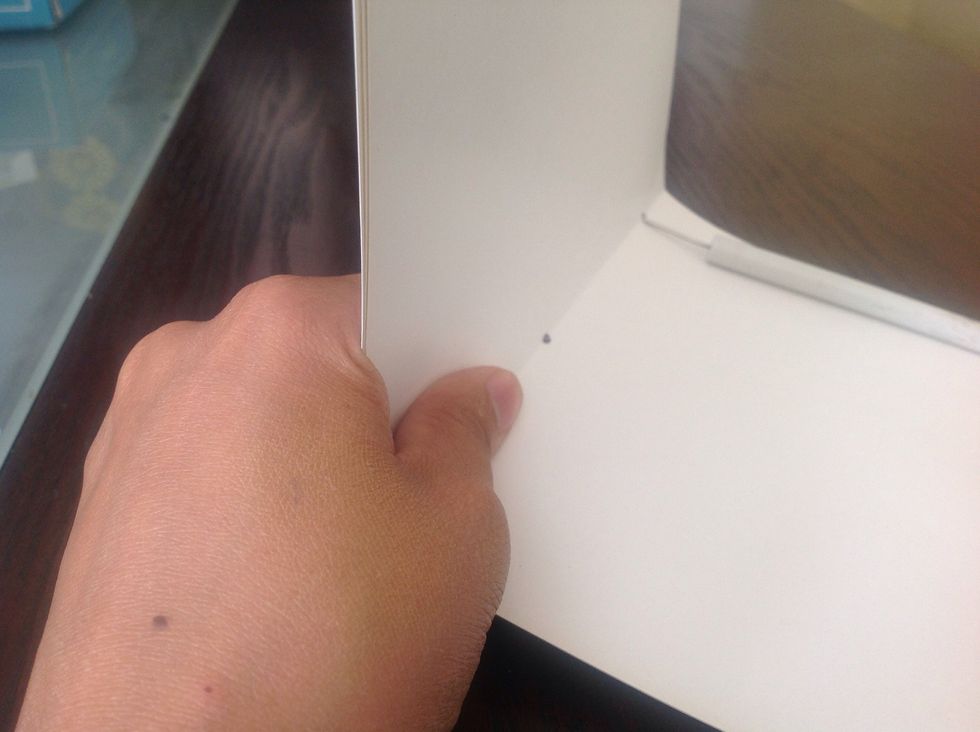 Puncture a hole with an awl on the top dot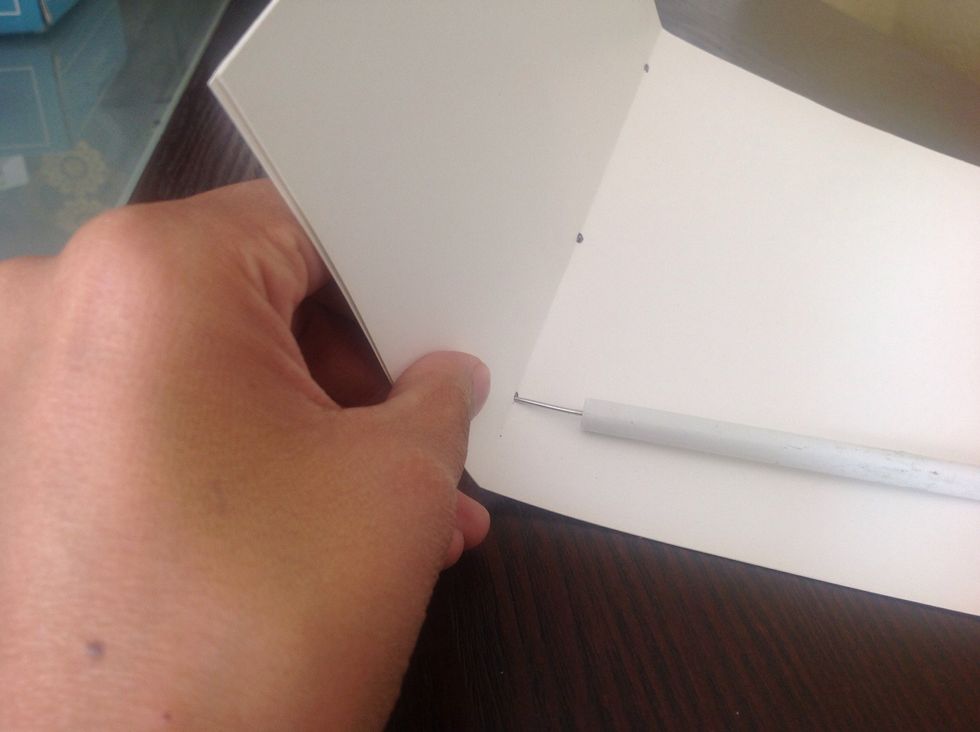 Puncture a hold with an awl on the bottom dot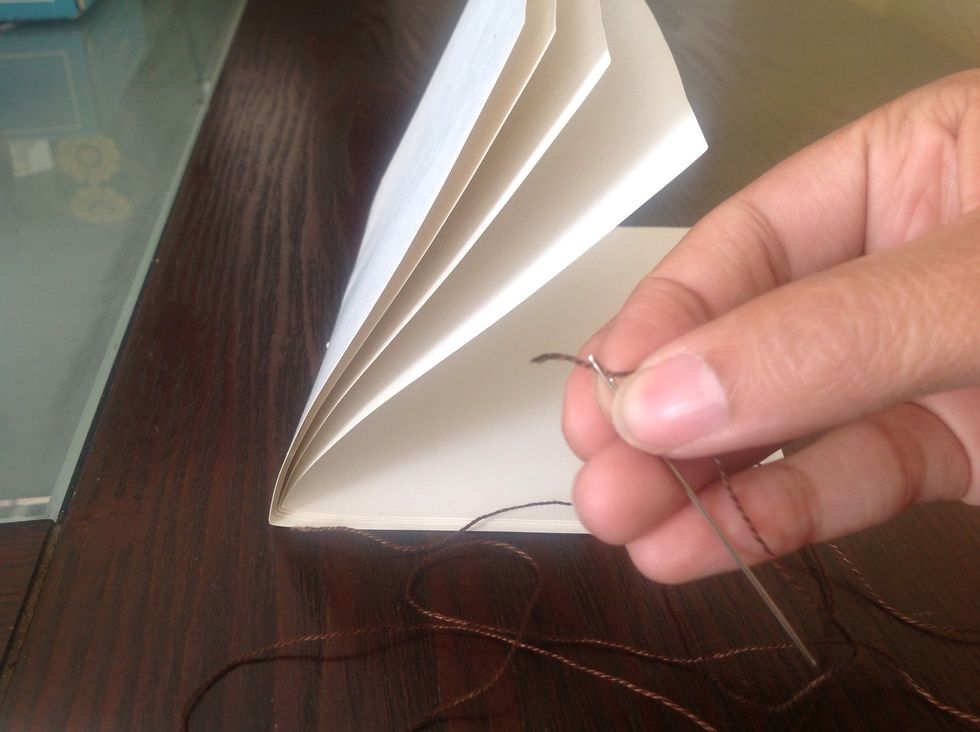 Add string through the hole of the binder needle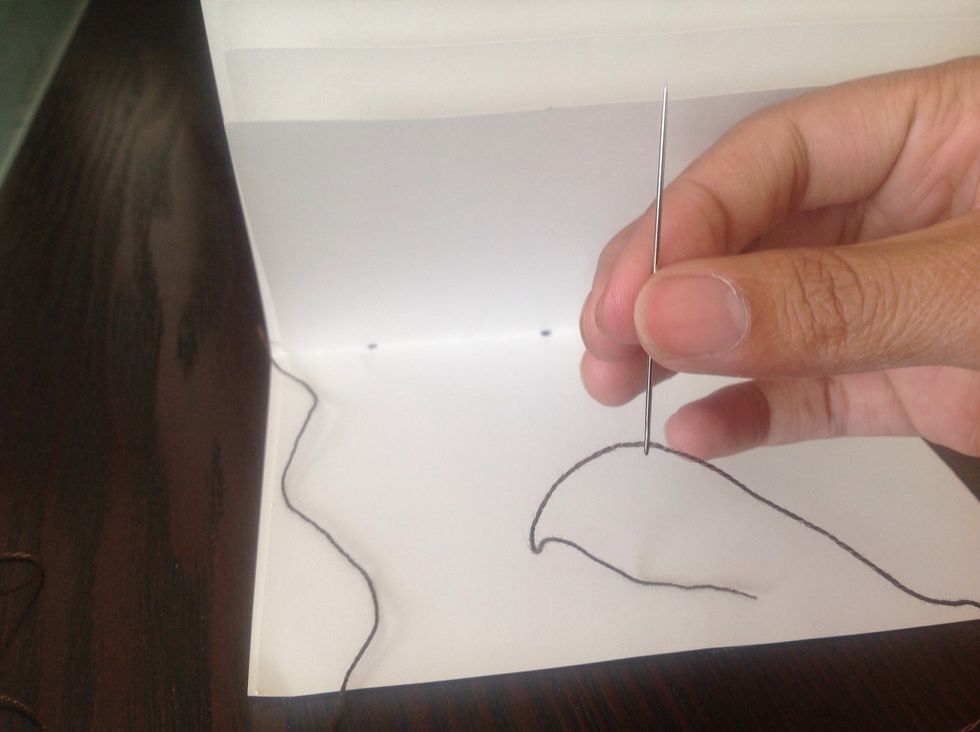 Do not hold it like this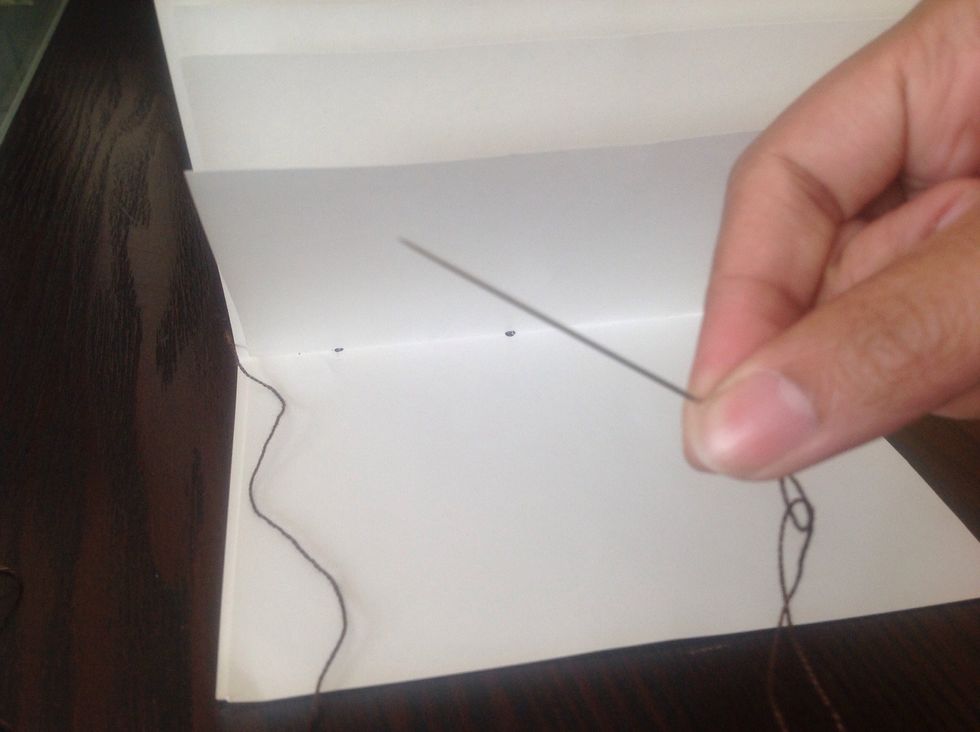 Instead hold it like this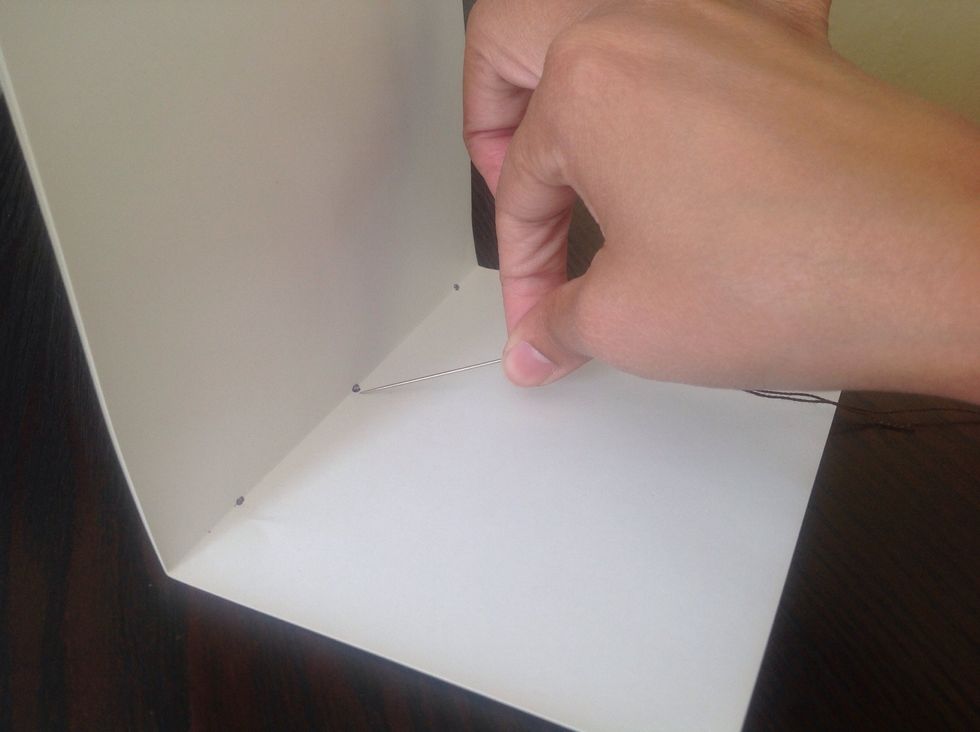 Start to put the needle through the center hole
pull and then put the needle through the right side of the hole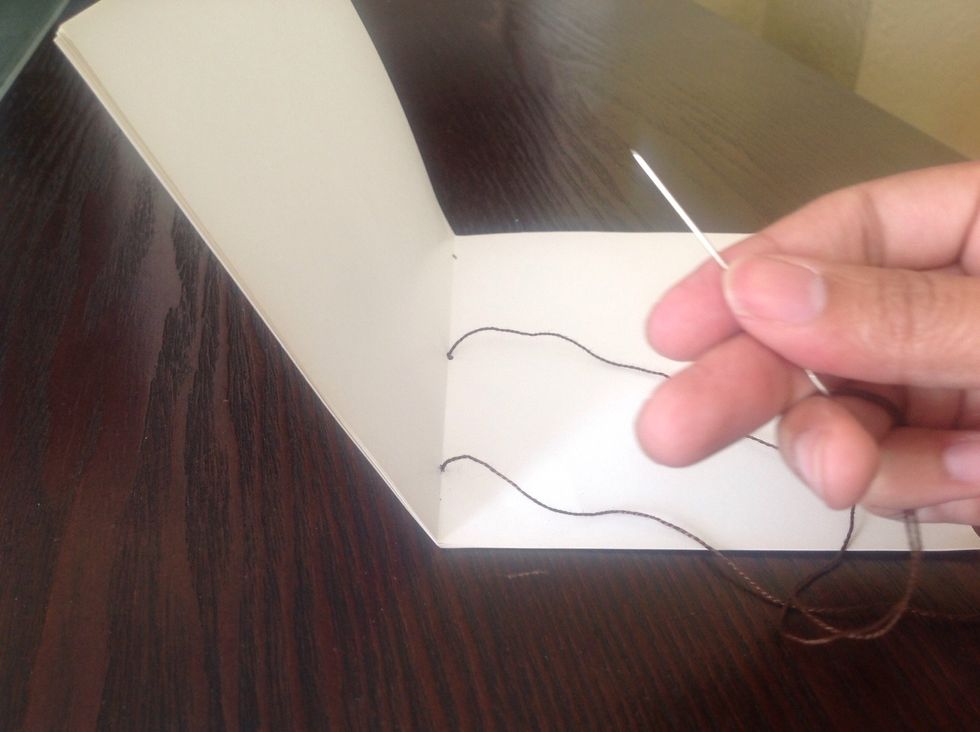 Pull through while holding the string inside the needle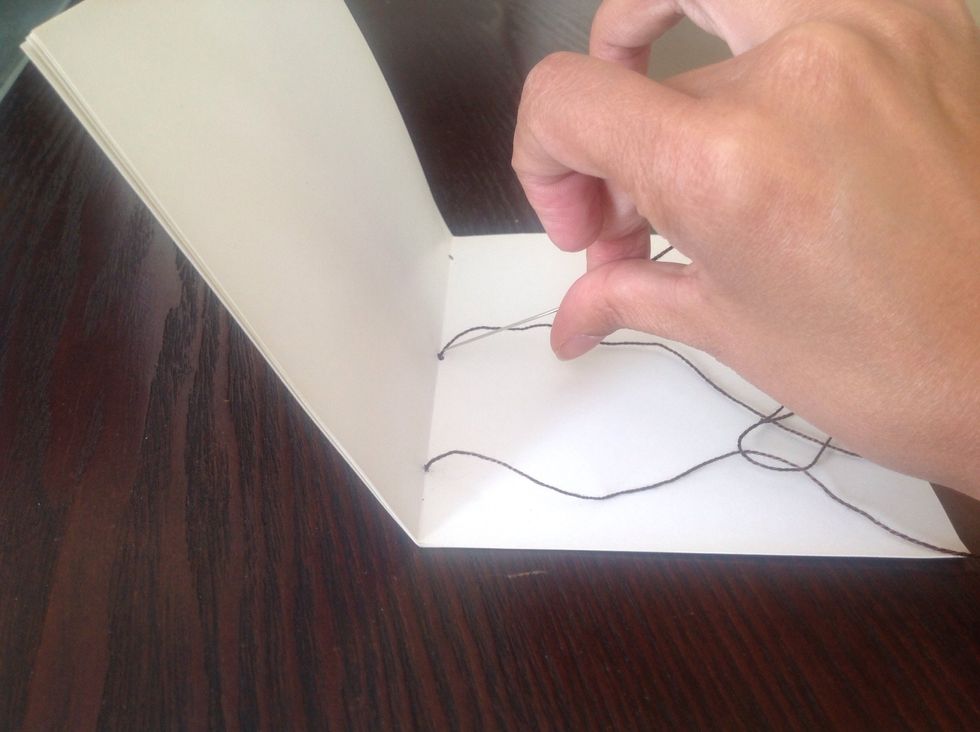 Put the needle back into the middle (center) hole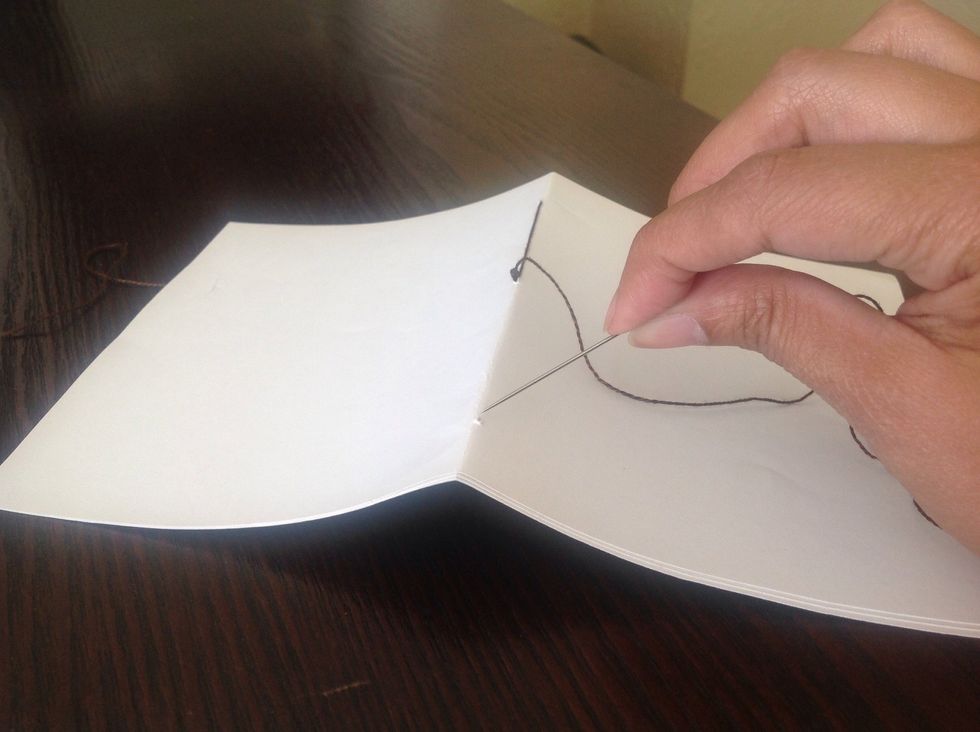 Pull and put the needle inside the left side hole and pull through
Pull and make sure that you still are holding the needle with the thread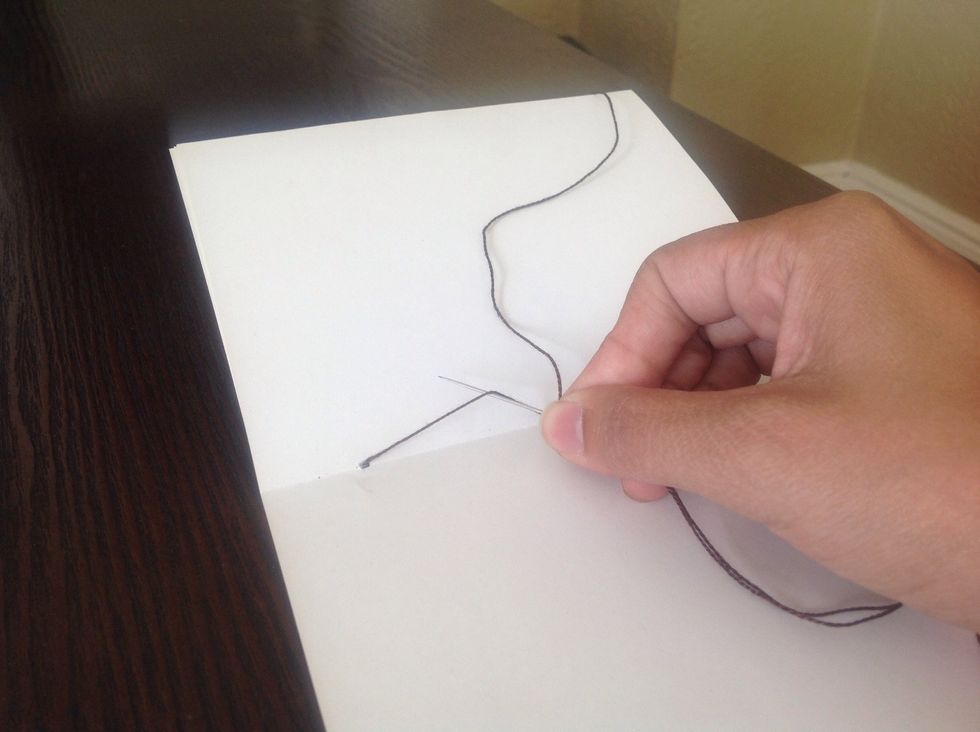 Stick the needle under the secure string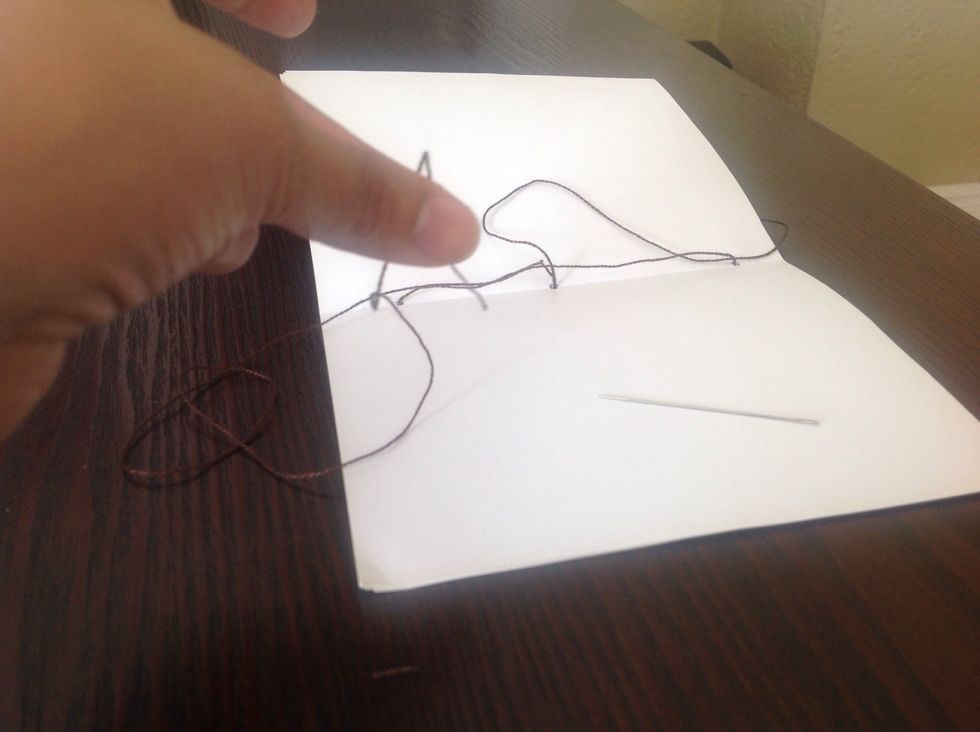 Take the needle out and hold the string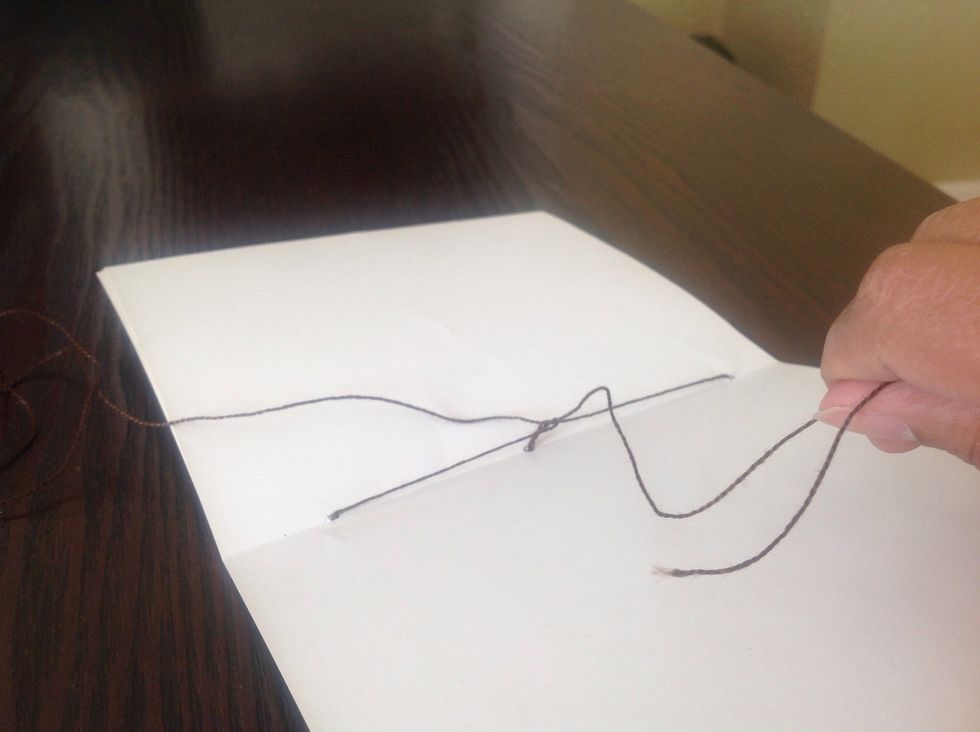 Tie the first knot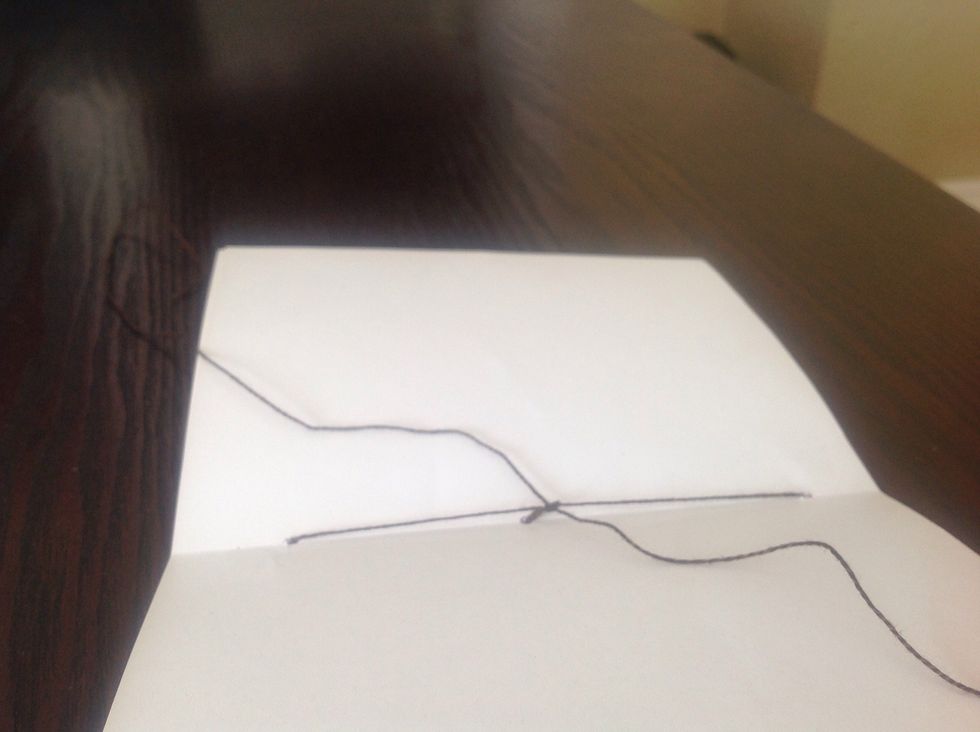 Tie the second knot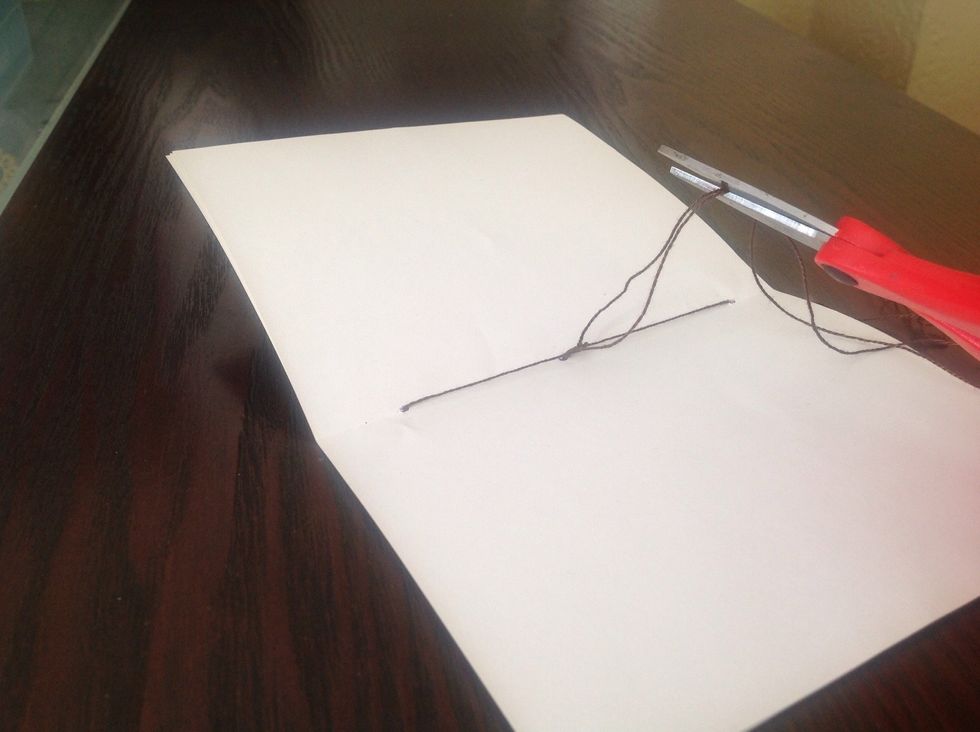 Trim some of the extra string with a scissor, but do not cut it to the end of the knot so that your string does not fall apart.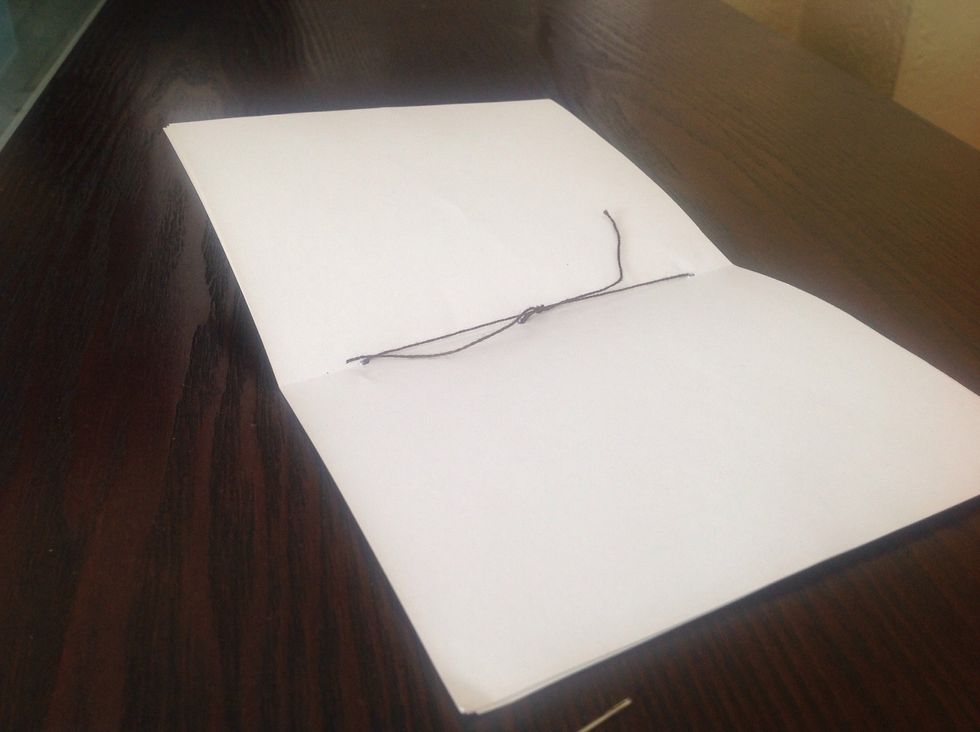 It will look like this
The back will look like this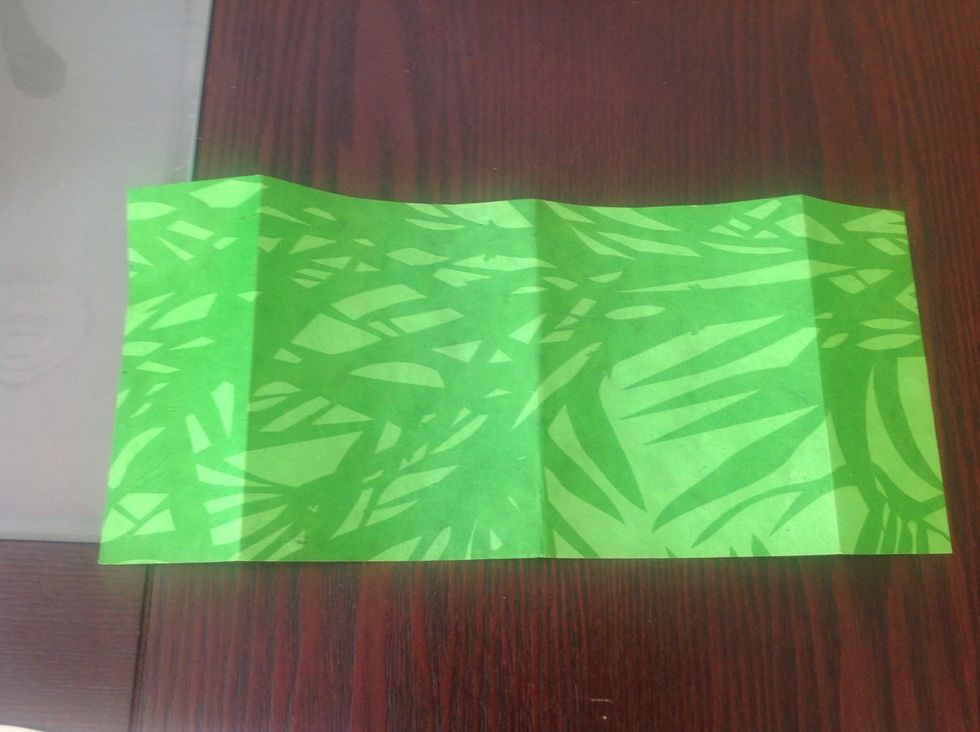 Use the cover paper and make sure that the width is bigger then your book, but the same size in length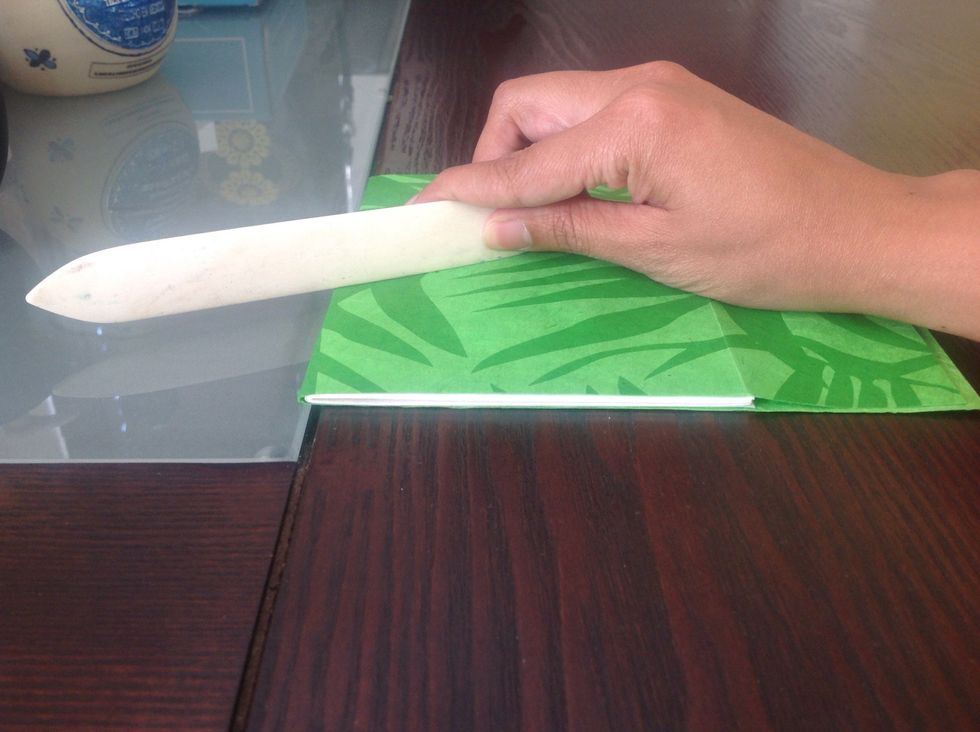 Have the two gutters or spine of the book meet and fold it in half using the bone folder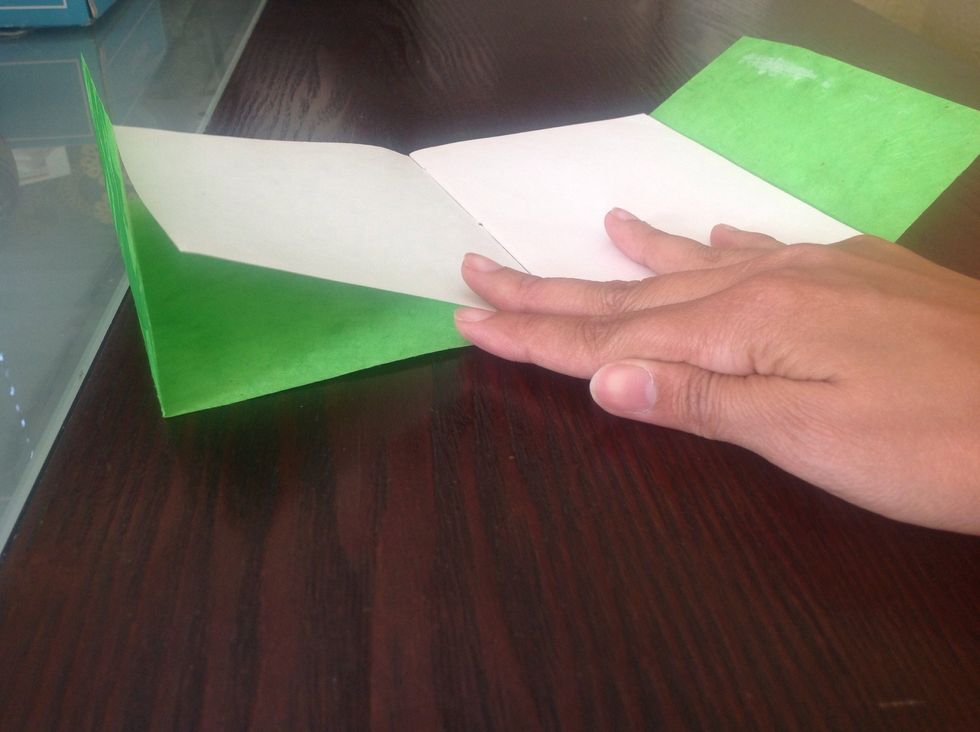 Go to the first page on the left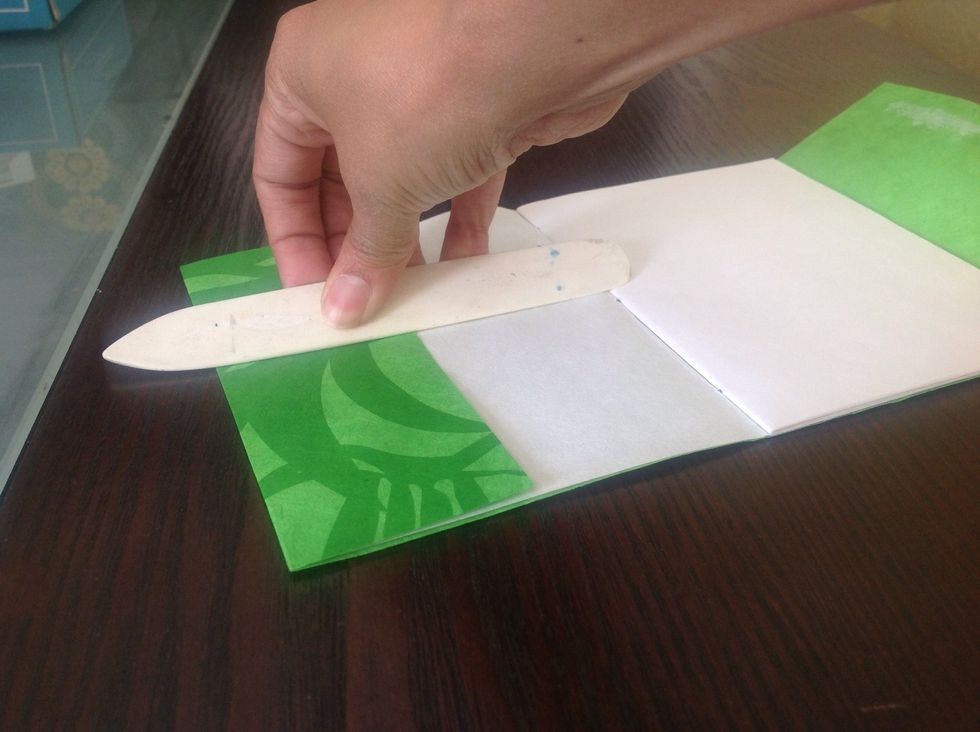 Fold the flap with the bone folder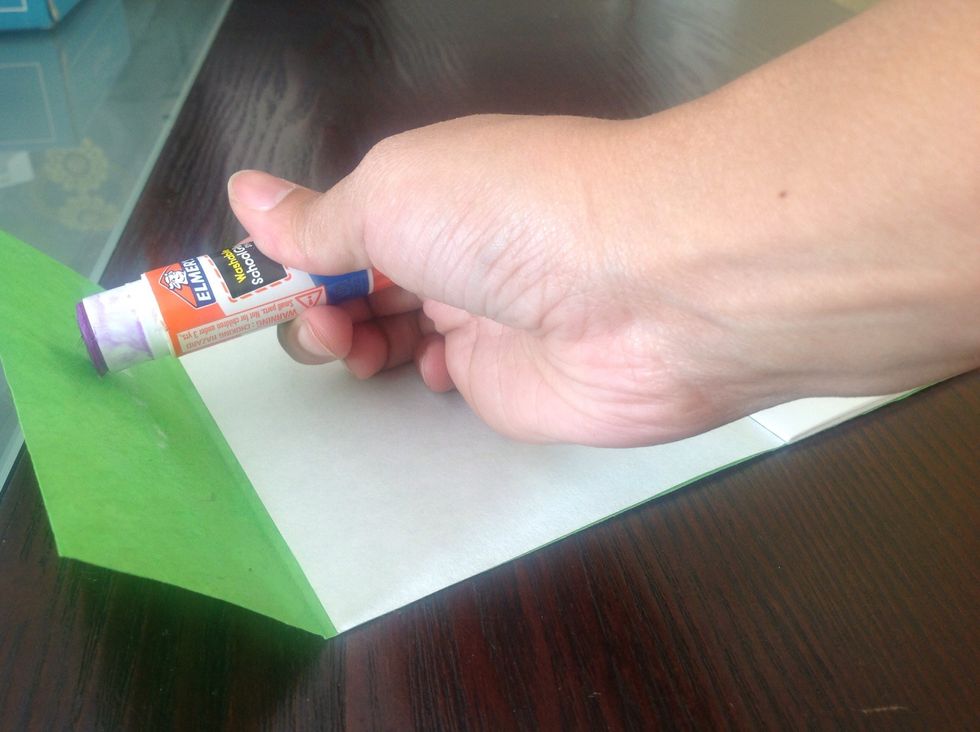 Add glue to the flap only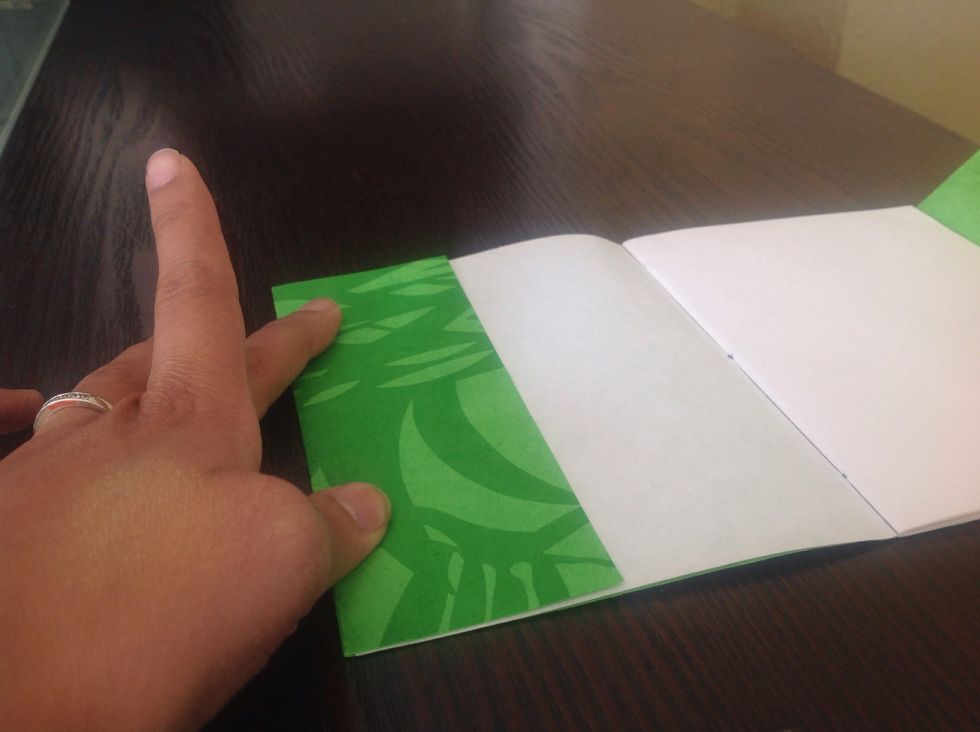 Press the flap down firmly with your hand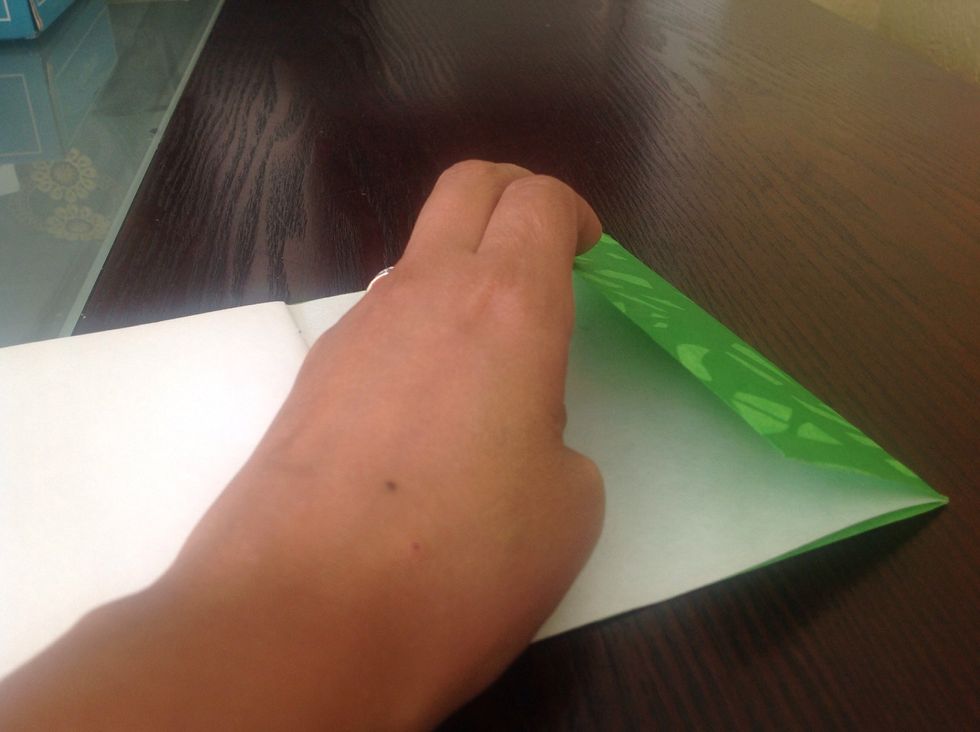 Go to the last page and begin folding the flap against the edge of the page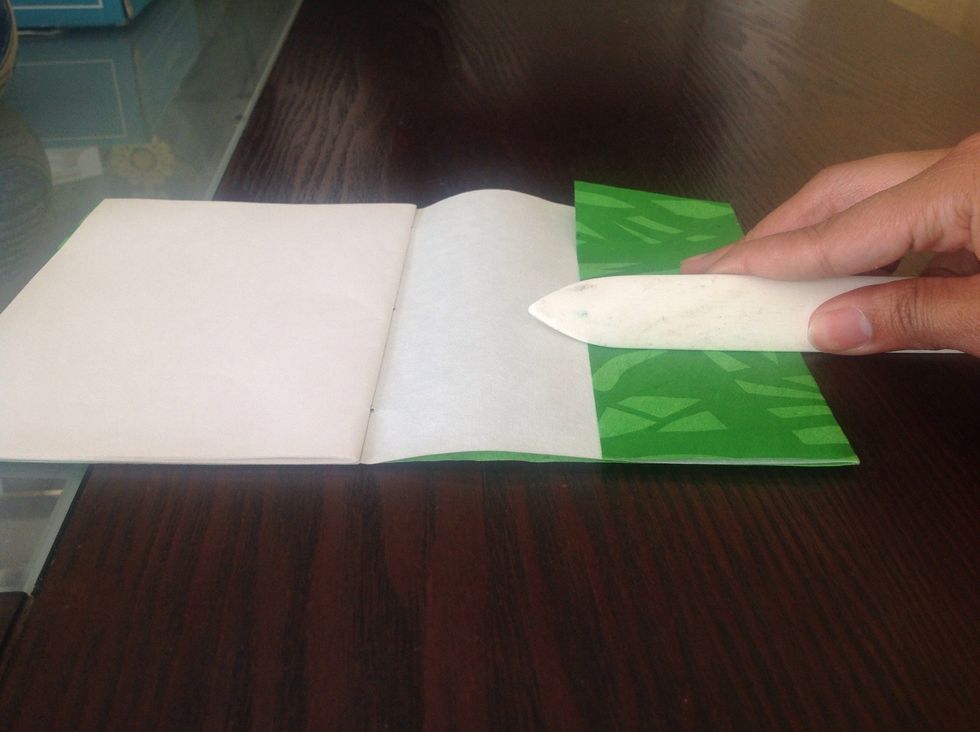 Fold it using the bone folder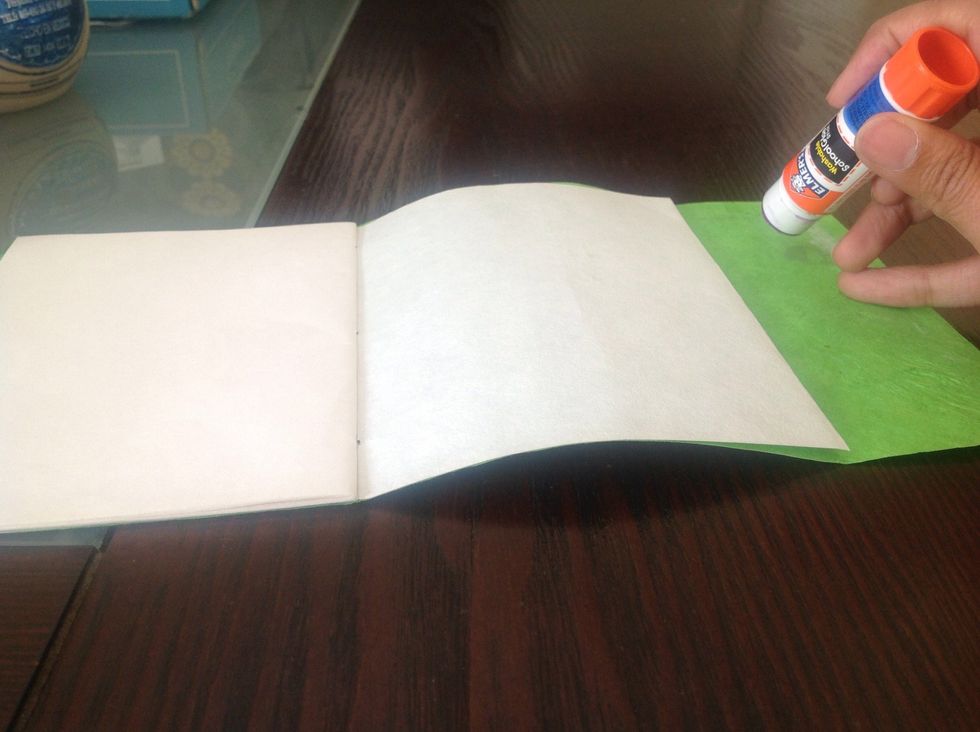 Add glue to the flap part only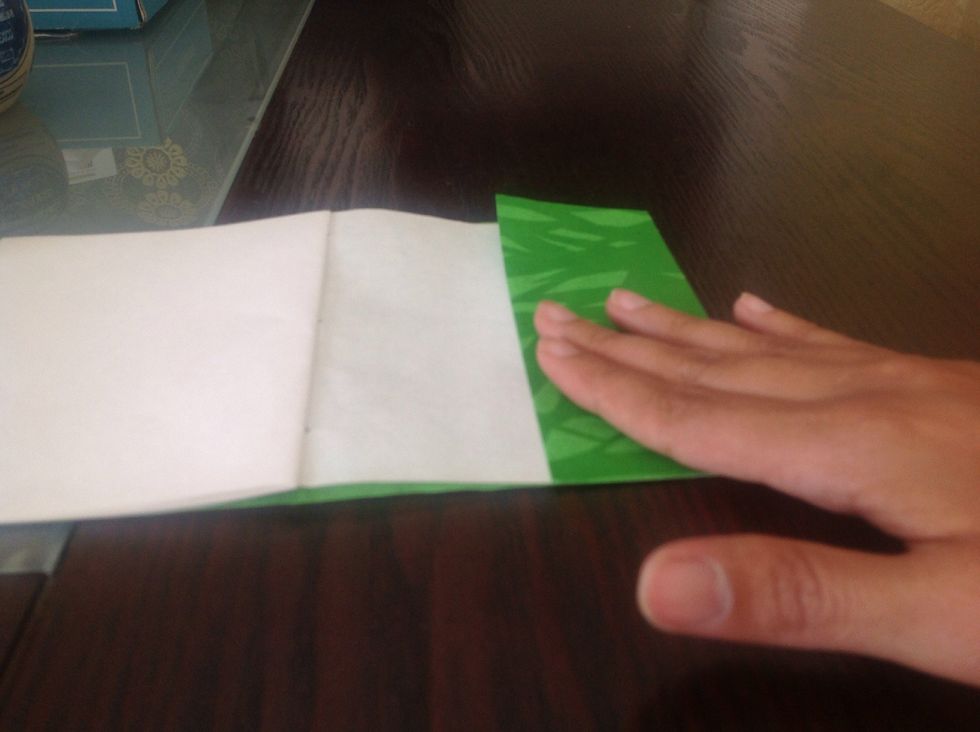 Press firmly down on the flap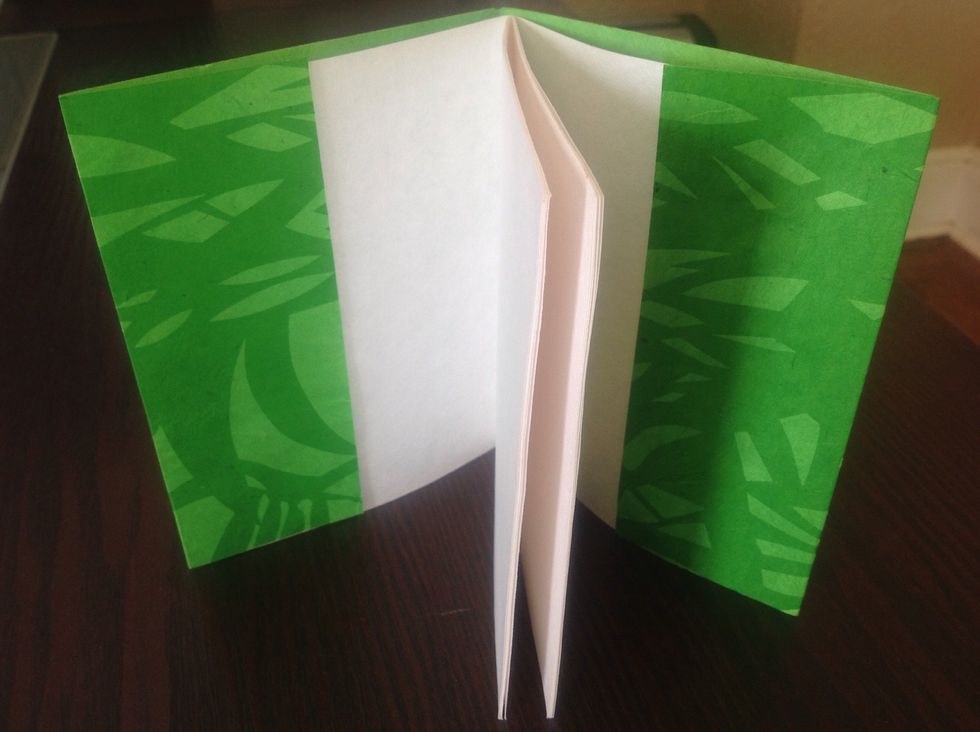 The inside will look like this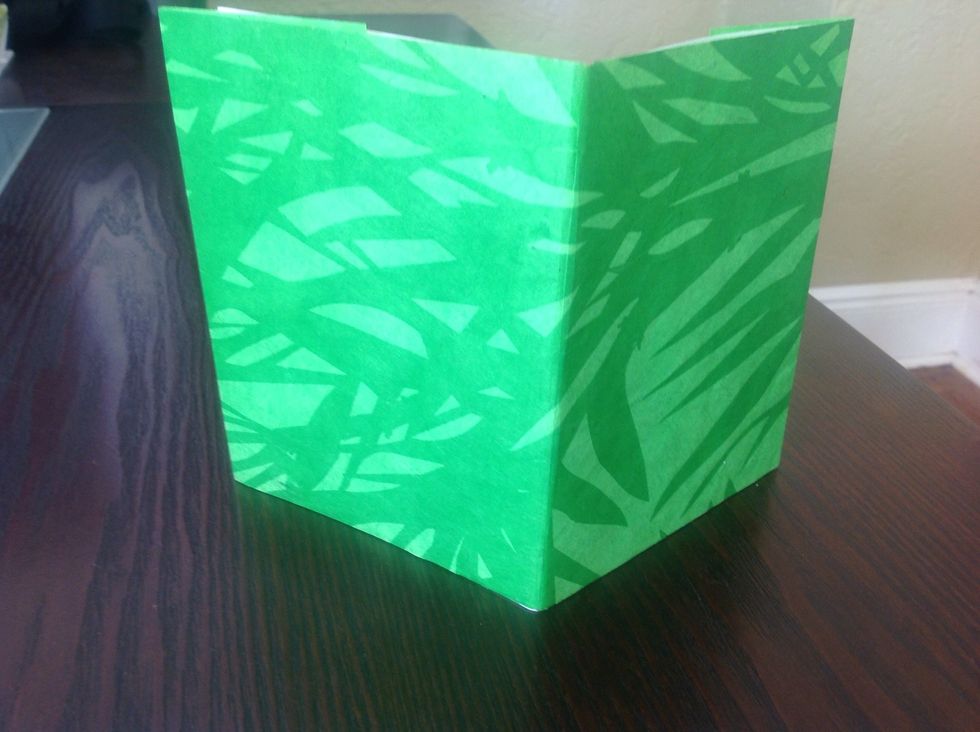 The outside of the cover will look like this
sheets of any size paper (10 sheets)
1.0 binder needle
1.0 thread string or wax string
1.0 glue stick
1.0 handmade paper for a cover -double the book length
1.0 bone folder
1.0 scissor