Make a Sticky Date Pudding With Caramel Sauce
63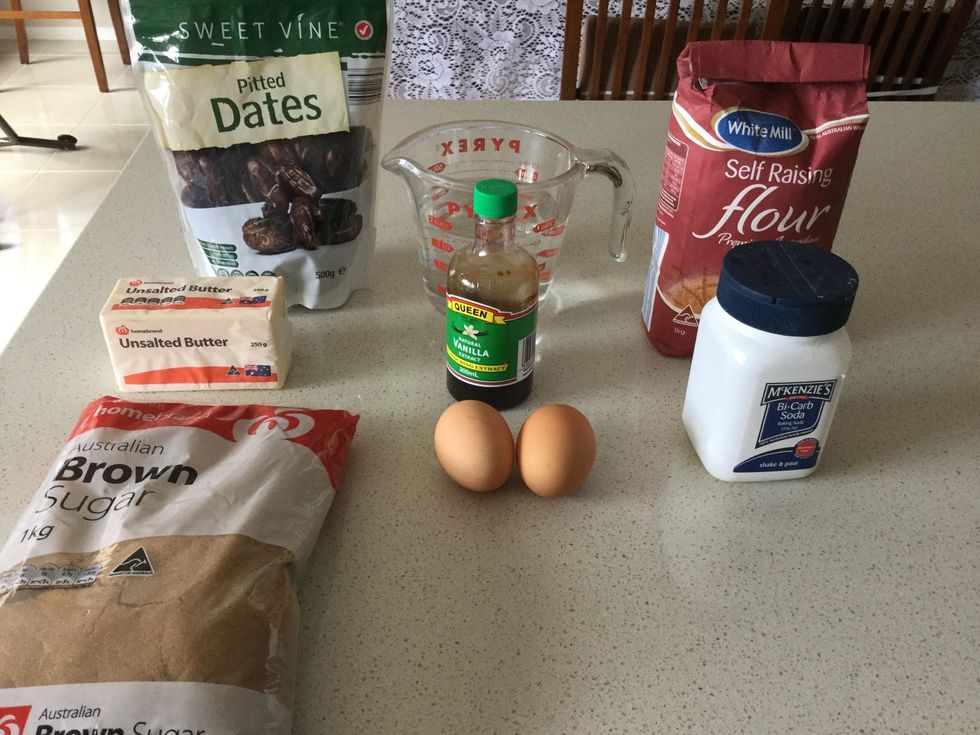 This is what you're ingredients should look like.
Now line a 7cm deep, 22cm wide Cake Pan lined with Baking Paper.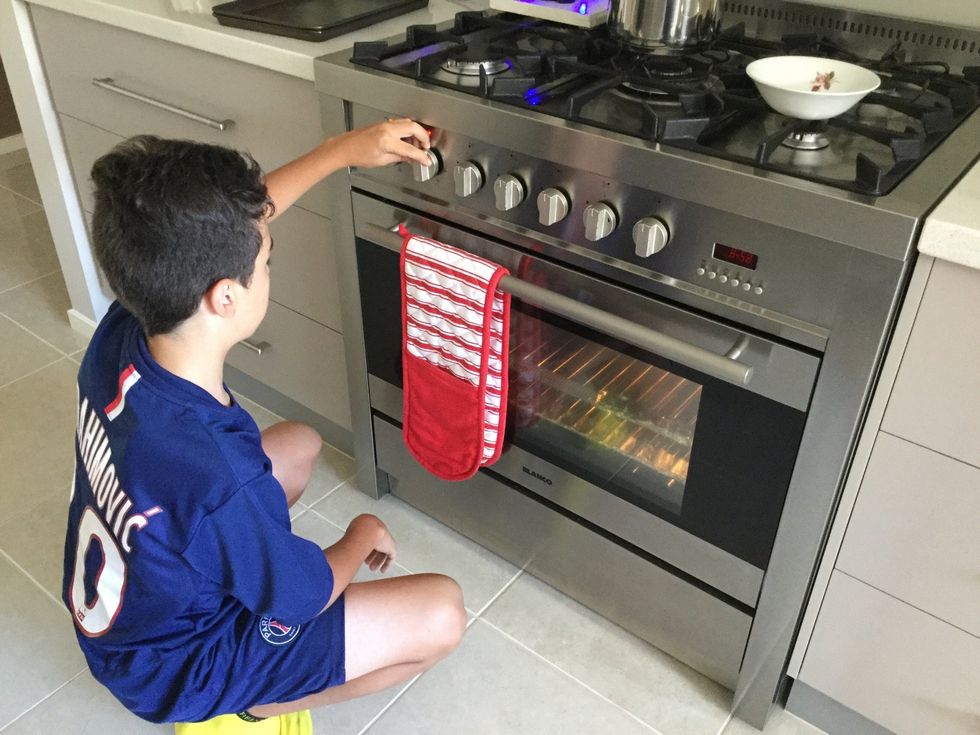 Now pre-heat your oven to 180 degrees celsius.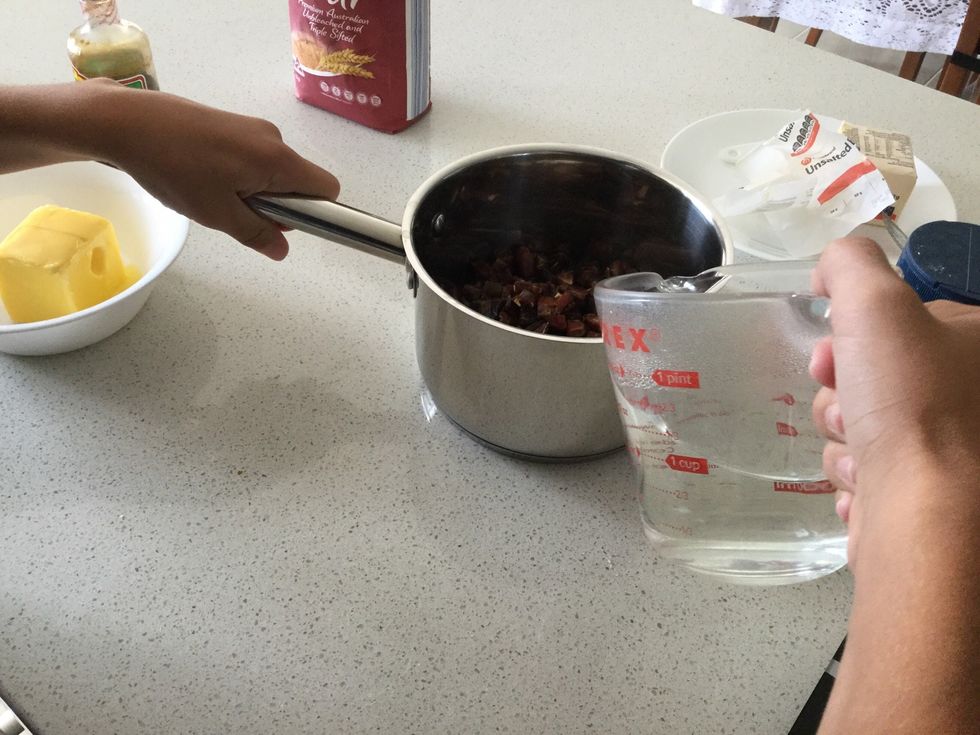 Now pour the Boiling Water over you Chopped Dates and Bicarbonate of Soda. Let this sit for Half an hour. ⏰
Now using an Electric Mixer, beat the Butter, Sugar and Vanilla until pale and creamy.
Now for the Caramel Sauce!
This is what your ingredients should look like. (Arm not included)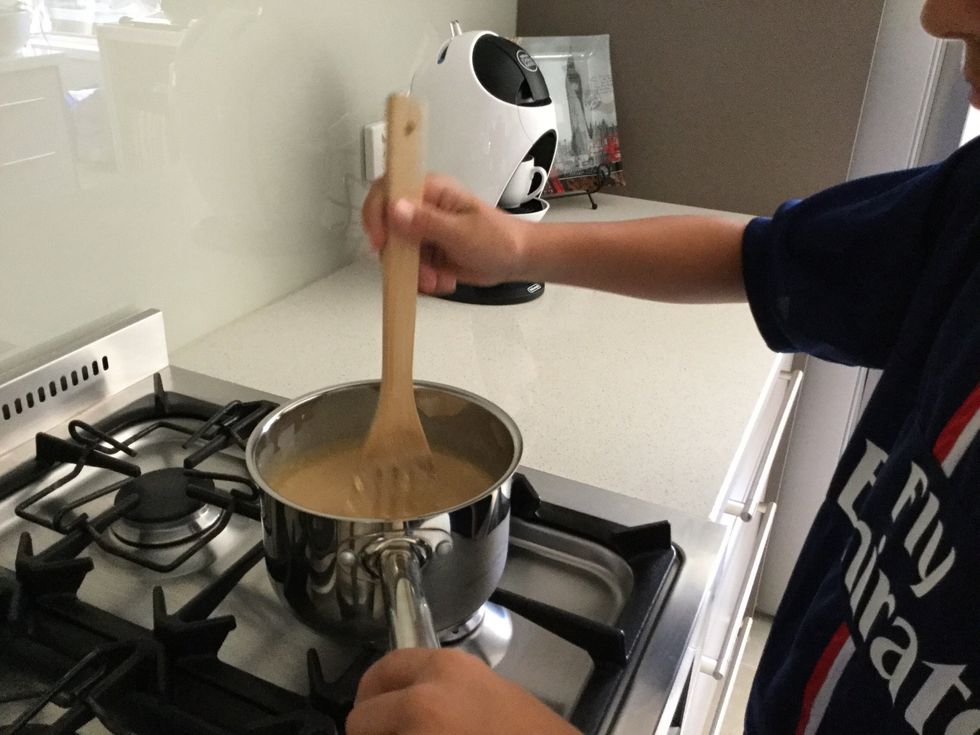 Add all your ingredients into a pan, and mix over medium heat. Once boiling, let it simmer(heat slowly without boiling) for 2 minutes at medium low.
Once the Cake and Sauce is finished, serve Cake with Sauce, and you have your very own STICKY DATE PUDDING!!! 🍽🎂
Cake-
250.0g Pitted Dates,chopped
1.0tsp Bicarbinate of Soda
3/4c Boiling Water
125.0g Butter, softened
3/4c Brown Sugar
1.0tsp Vanilla Extract
2.0 Eggs
3/4c Self Raising Flour
1.0 Cake Pan
Baking Paper
1.0 Oven
1.0 Cooking Scale
2.0 Large Bowl
1.0 Electric Mixer
1.0 Large Spoon
1.0 Skewer
1.0 Kettle
Sauce-
3/4c Brown Sugar
300.0ml Thickened Cream
1/2tsp Vanilla Extract
50.0g Butter
1.0 Stove
1.0 Pan
1.0 Large Spoon