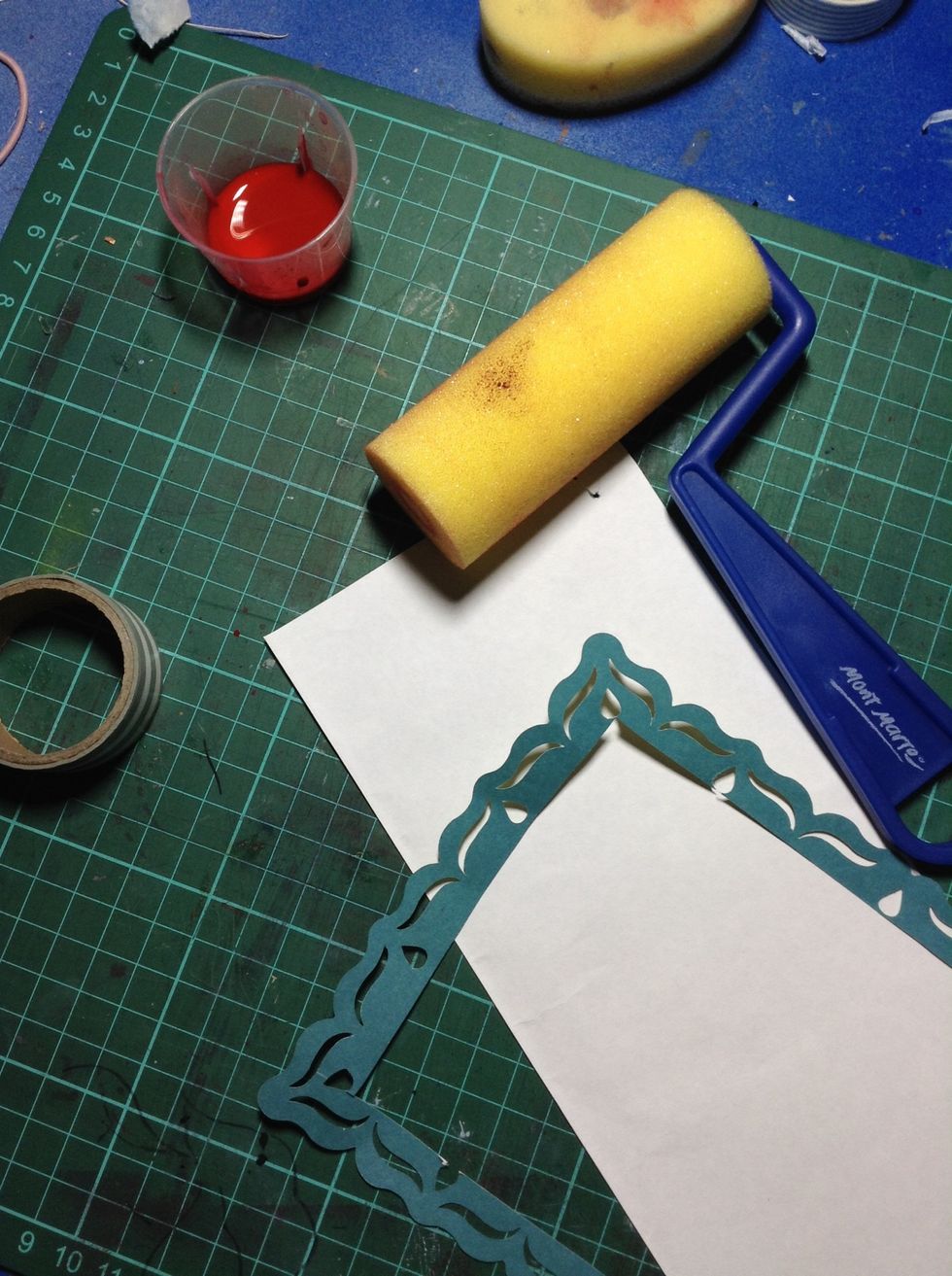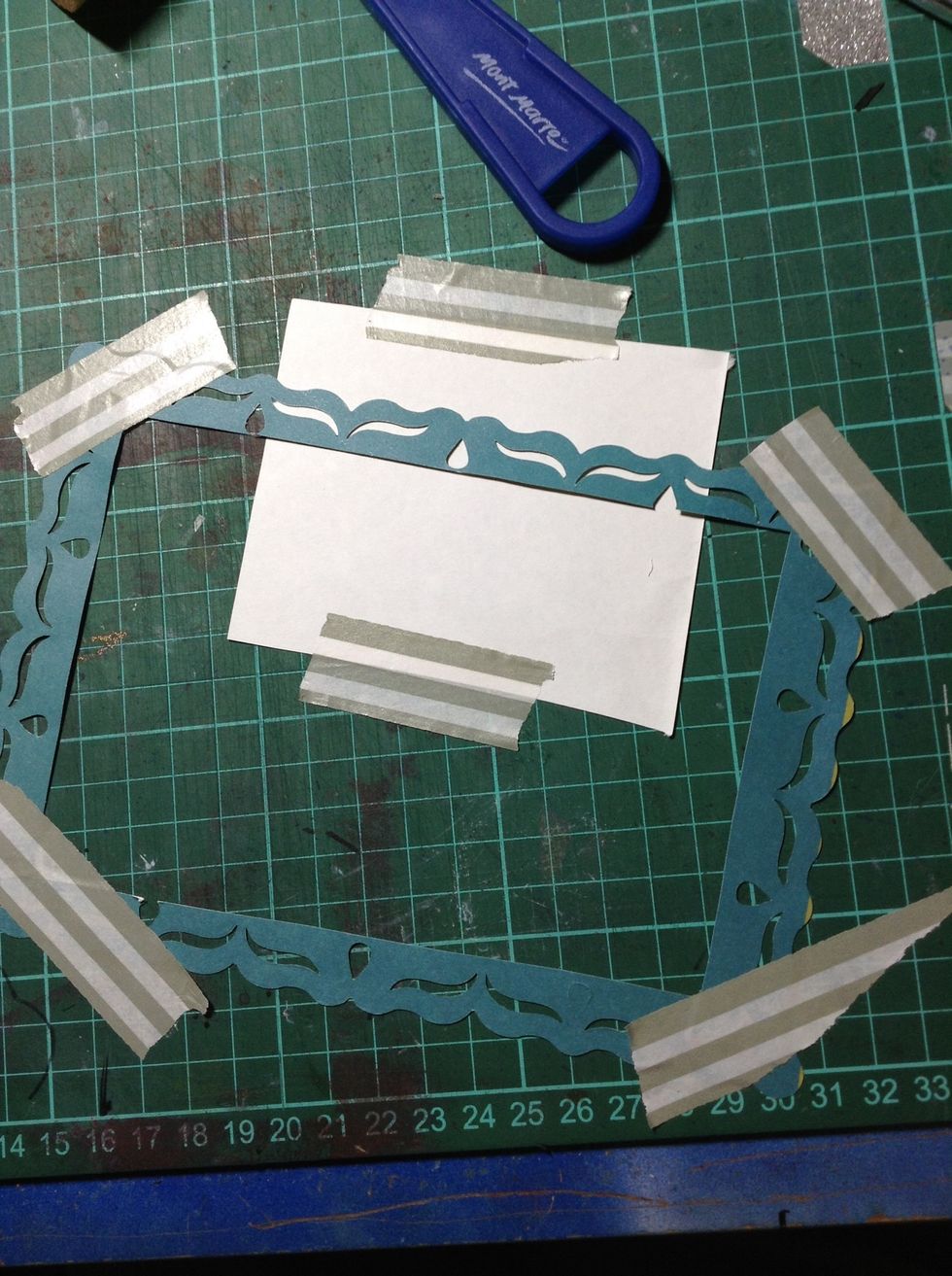 Position as desired and tape down securely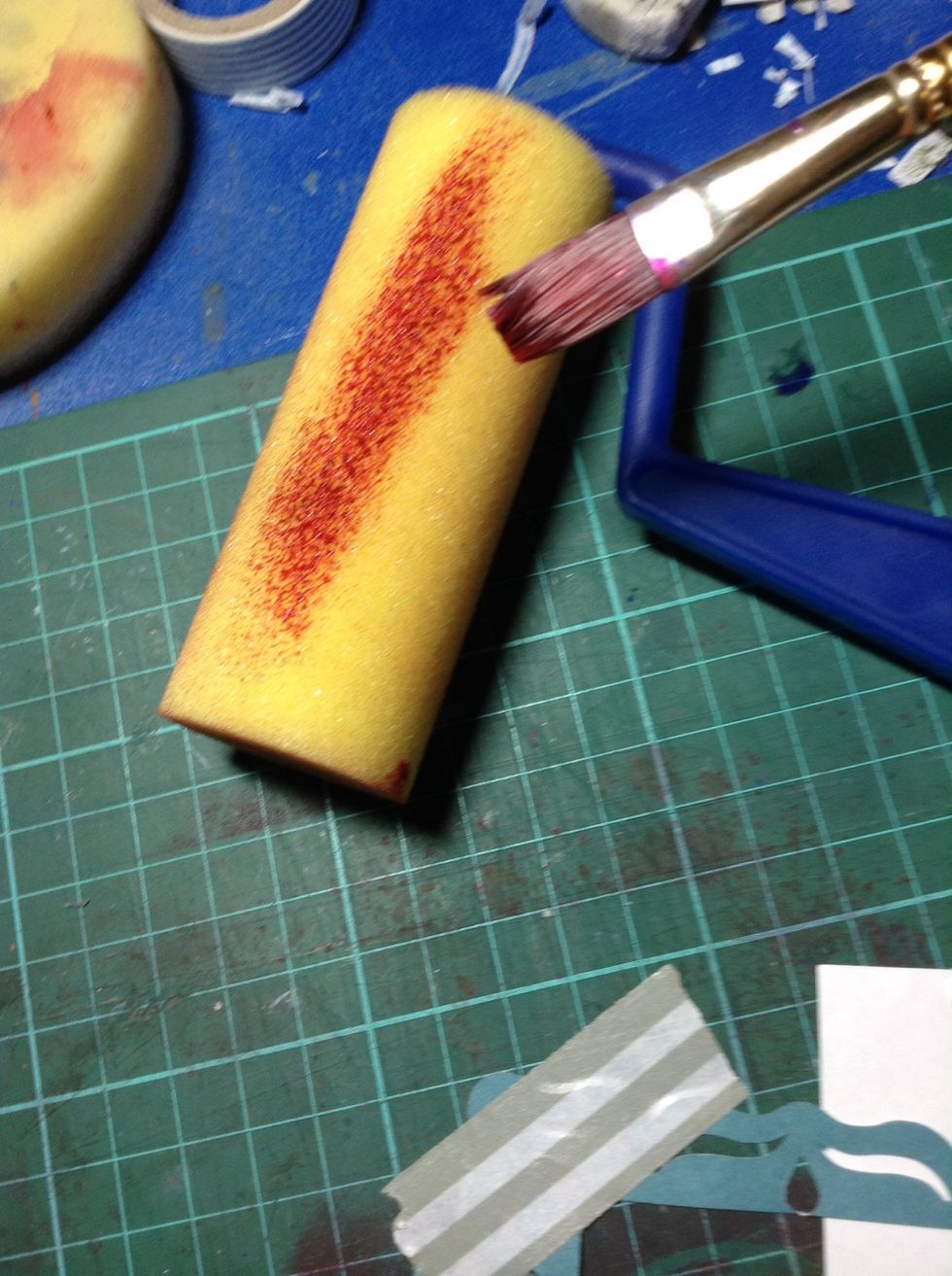 Because I am using watercolour, I have only put a little bit of paint onto the roller. If I was using acrylic (my preferred but unavailable paint) I would use more readily.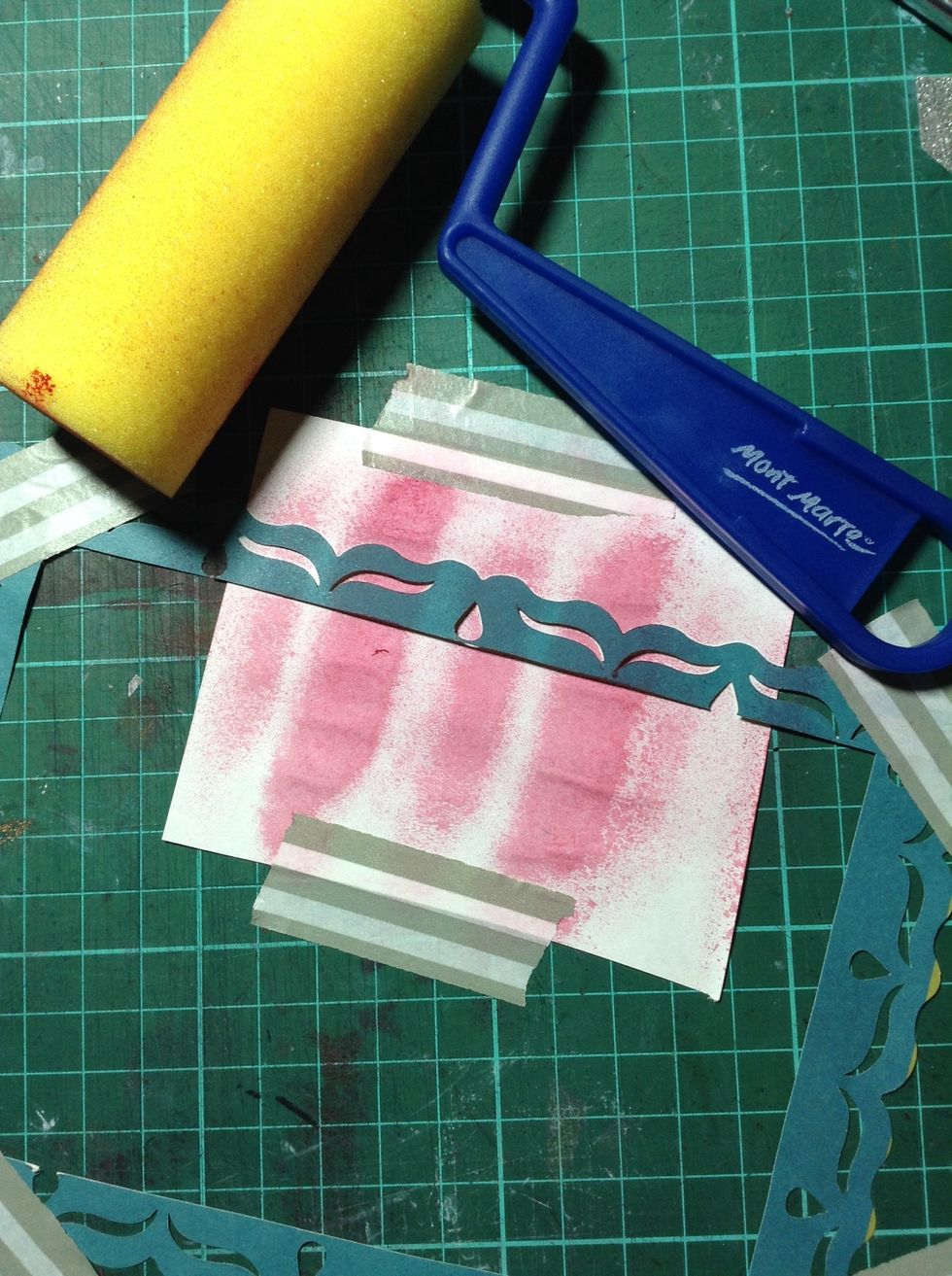 Roll over pattern. You will need to go over it carefully a few times in order to cover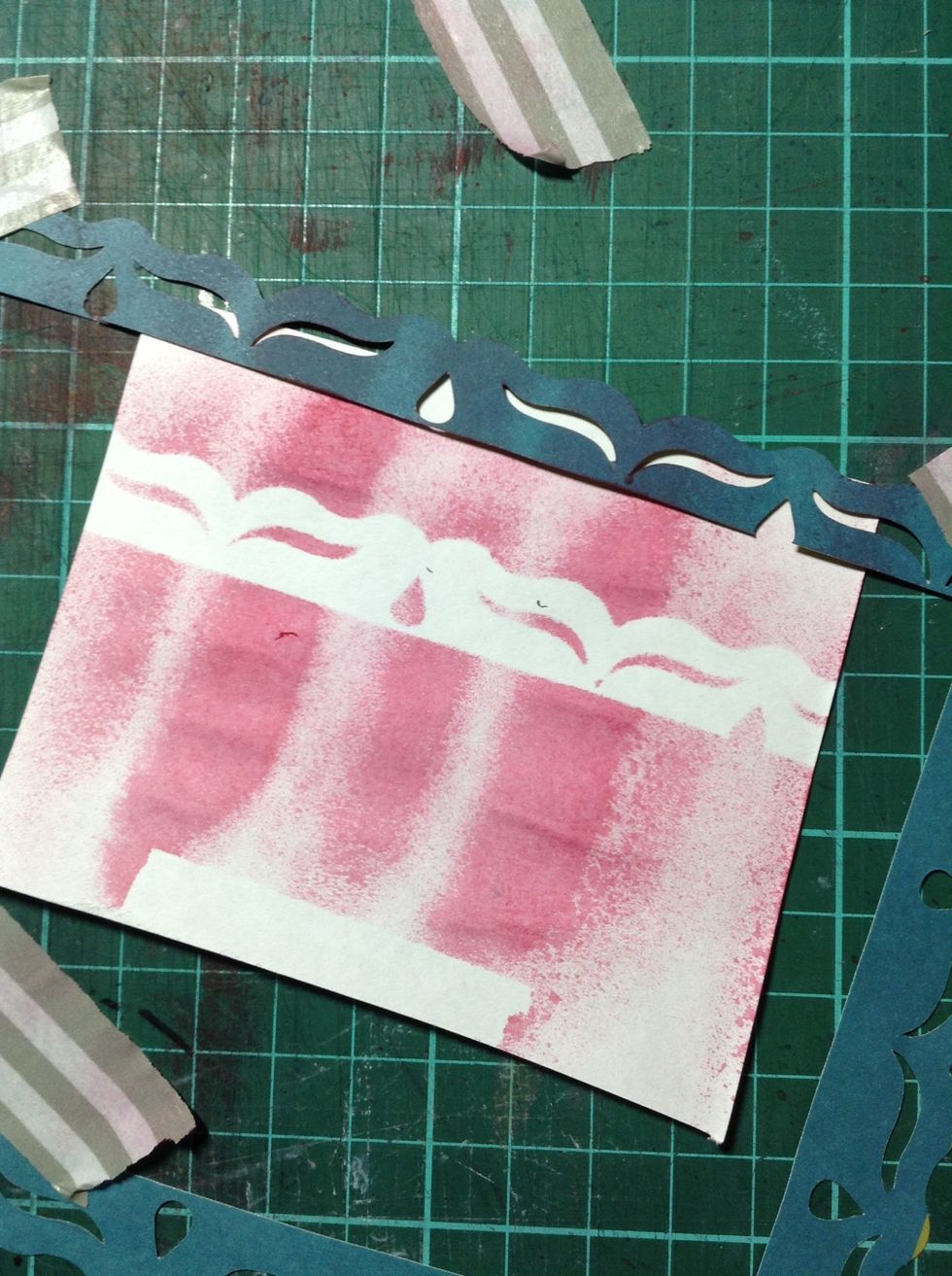 Carefully remove to reveal pattern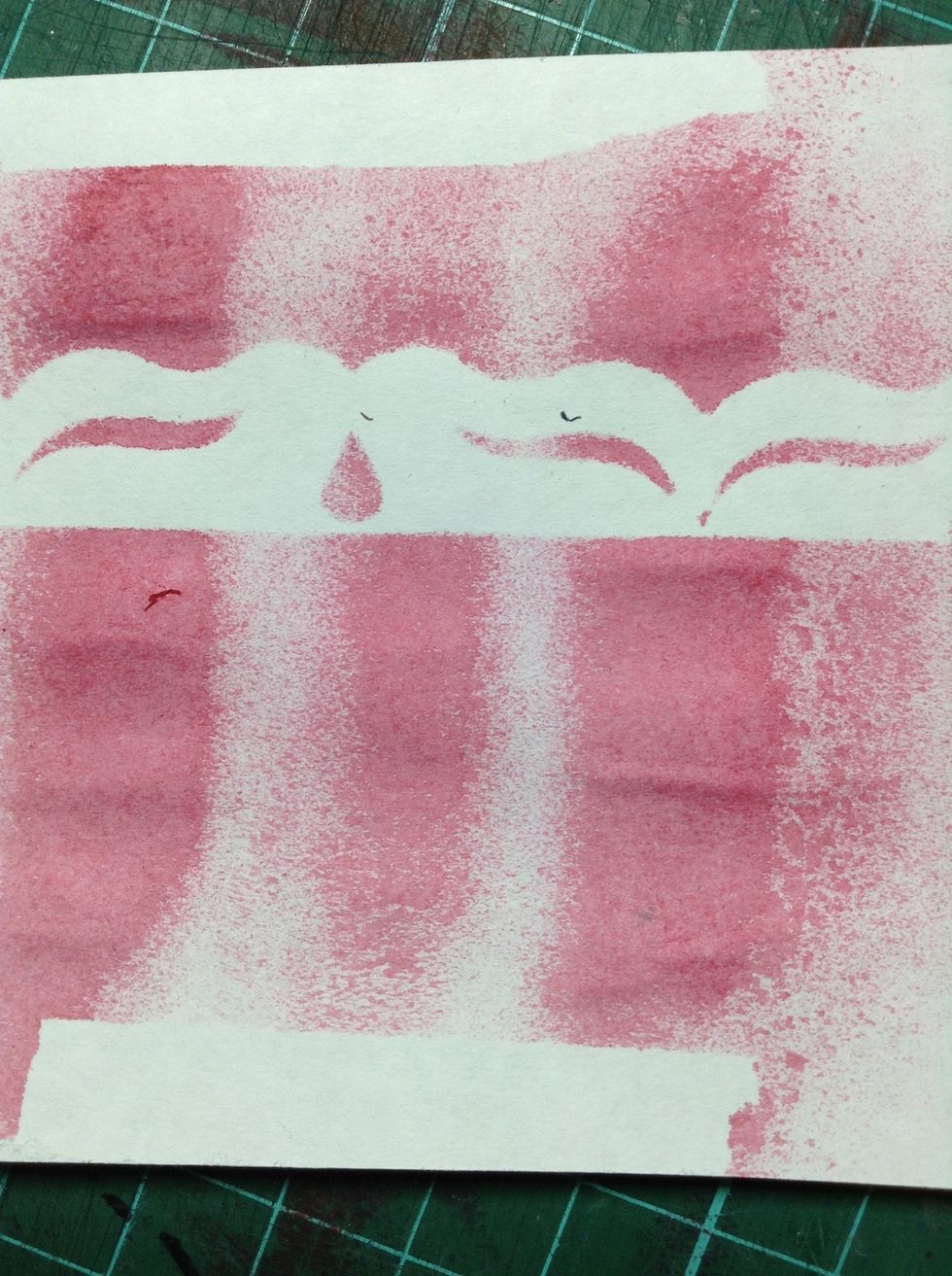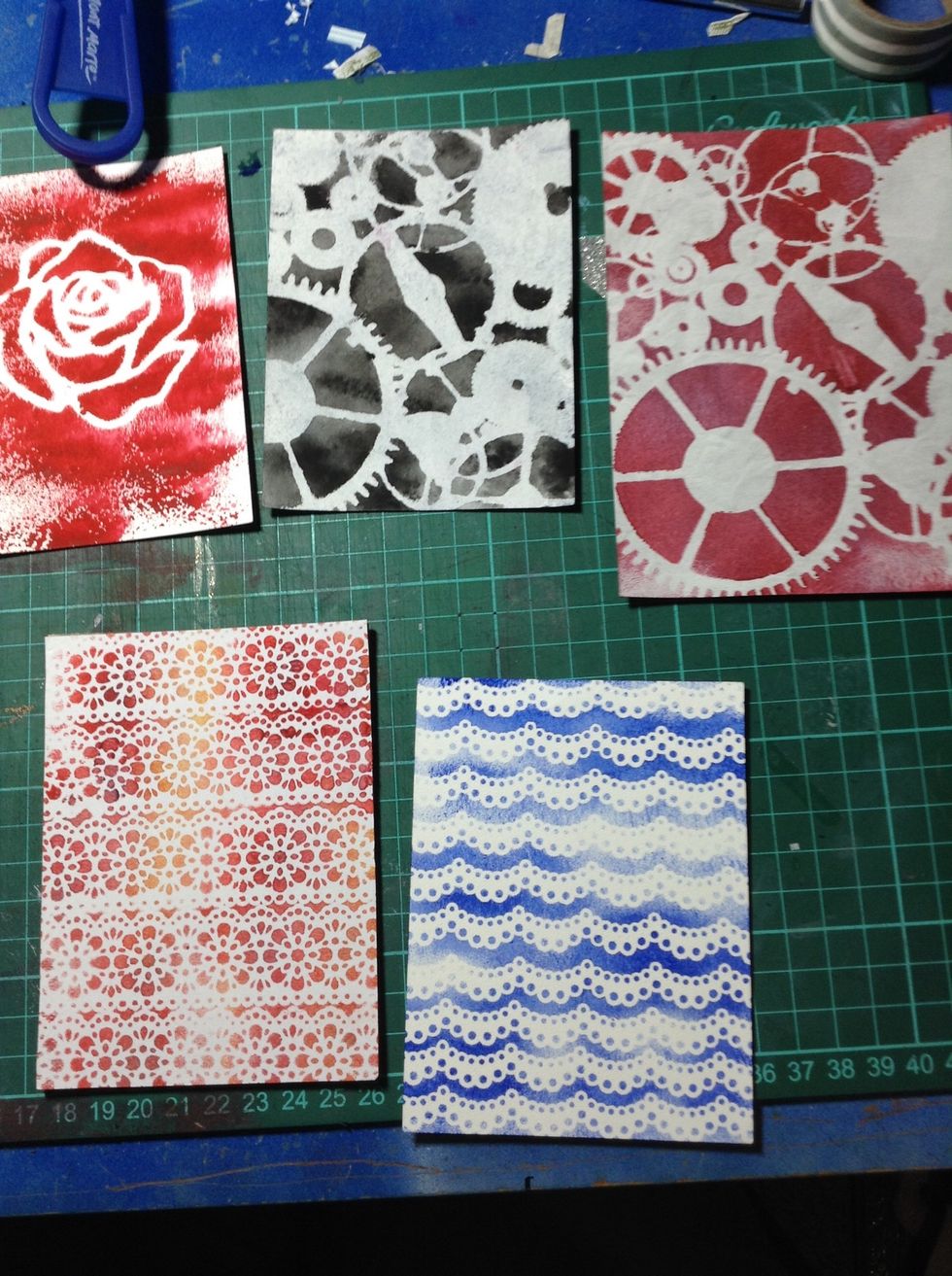 I use this technique in a lot of my card making. Enjoy!
Sponge roller
Paint
Paper
Patterned cut out