This recipe walks you through the marinating and cooking process of cooking steak.
34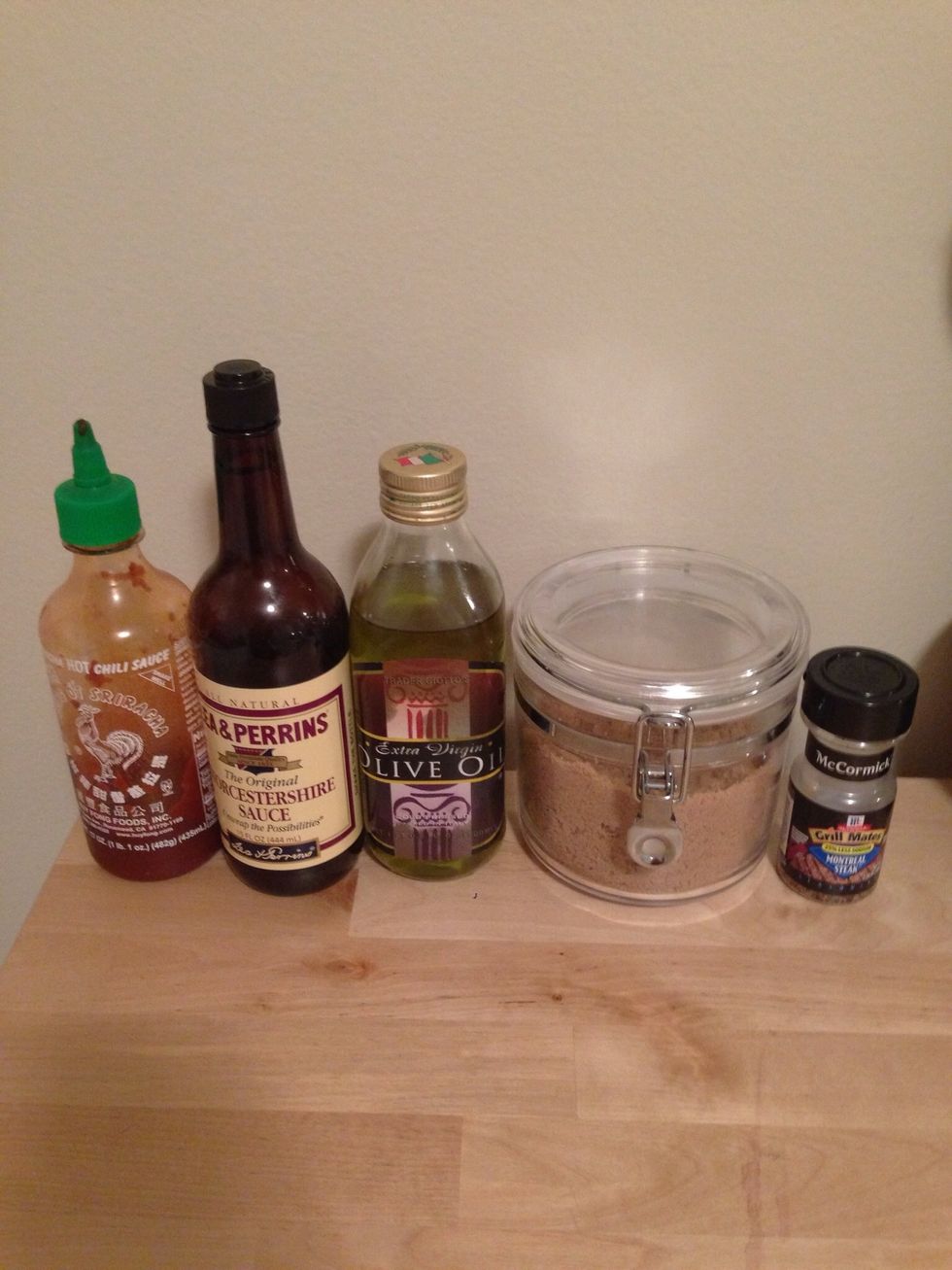 Gather all of your ingredients. (I ran out of liquid smoke, so it's not pictured)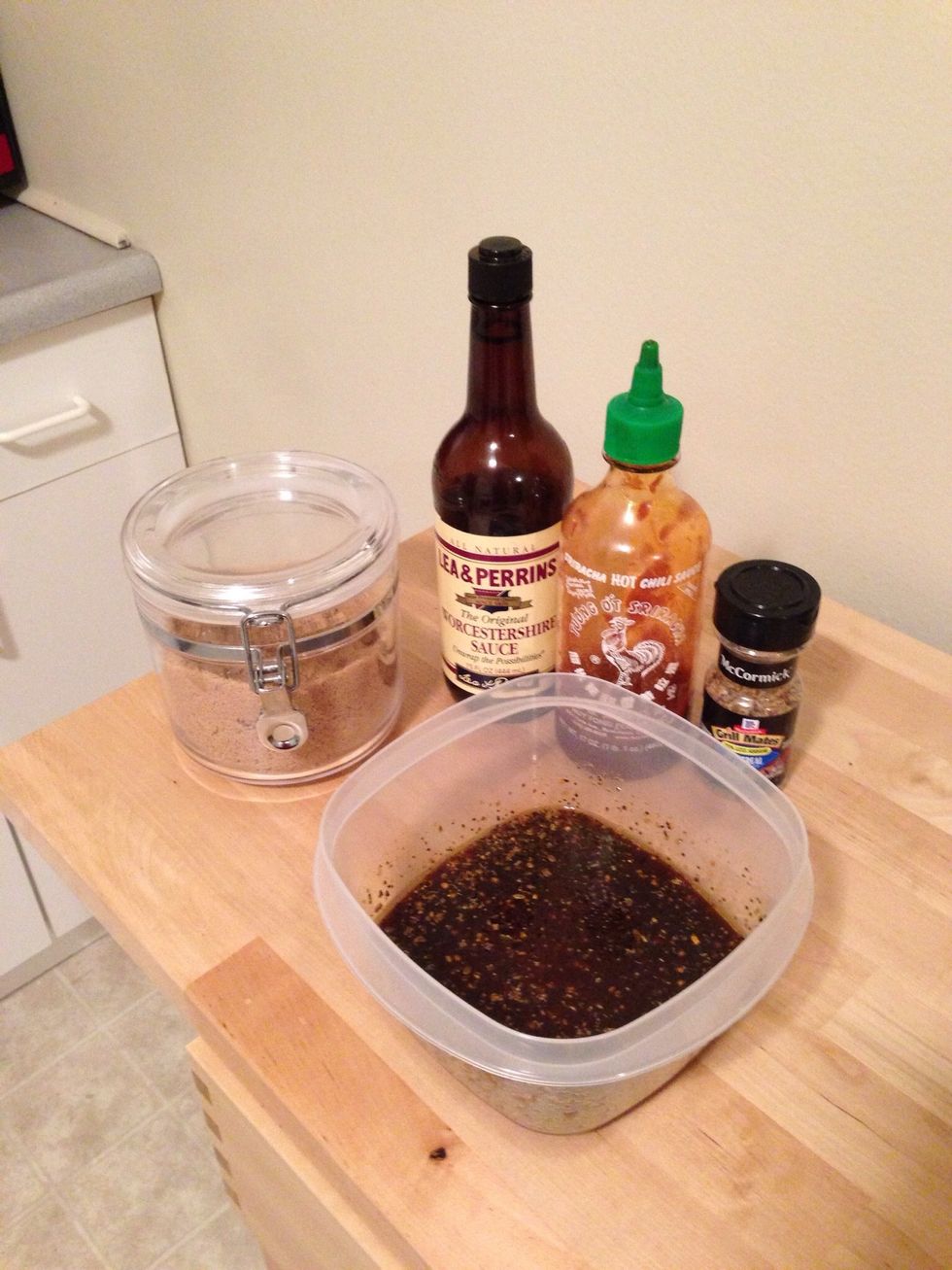 Next mix all of the marinade ingredients together.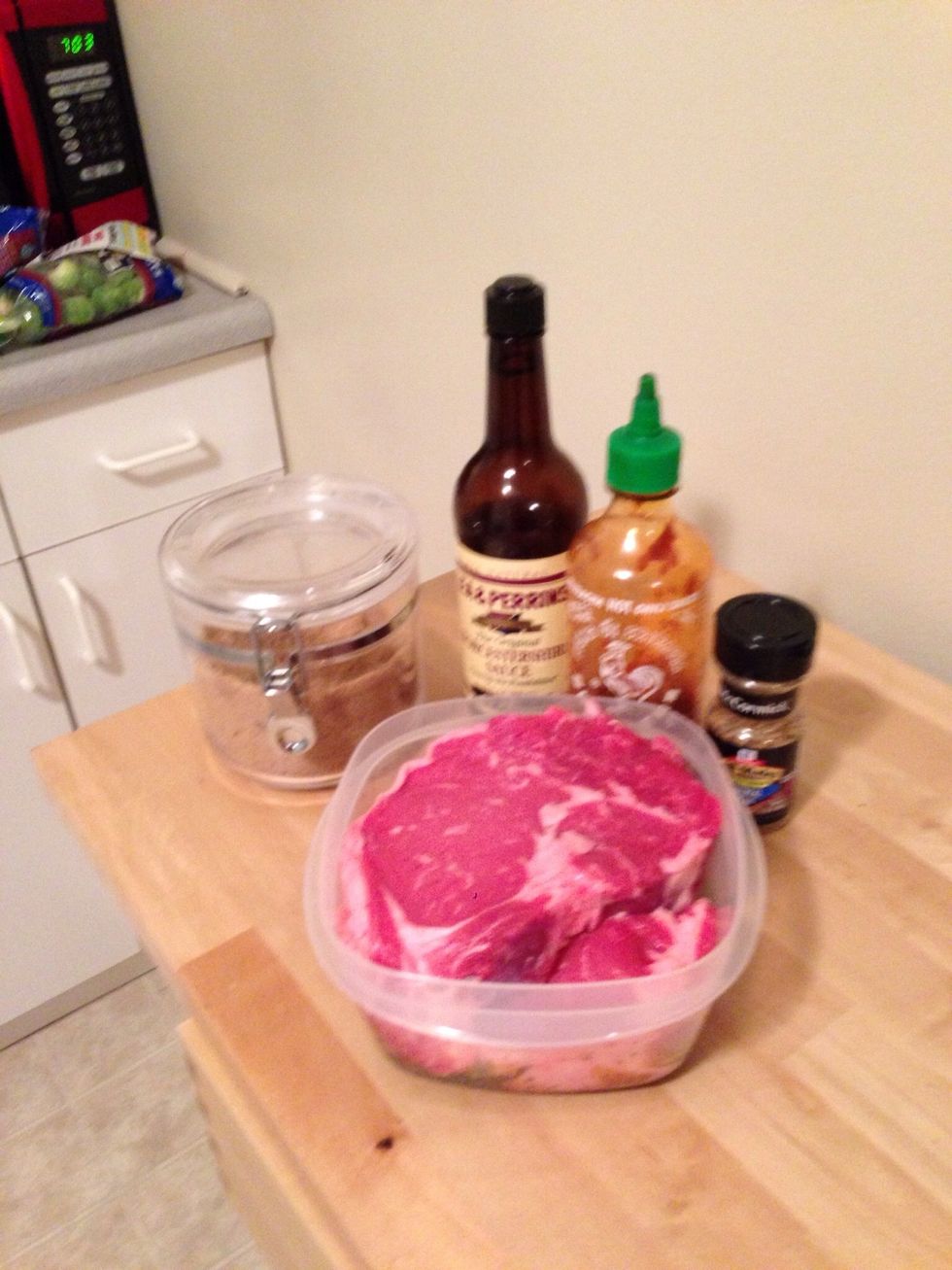 Add the pieces of steak to the mix.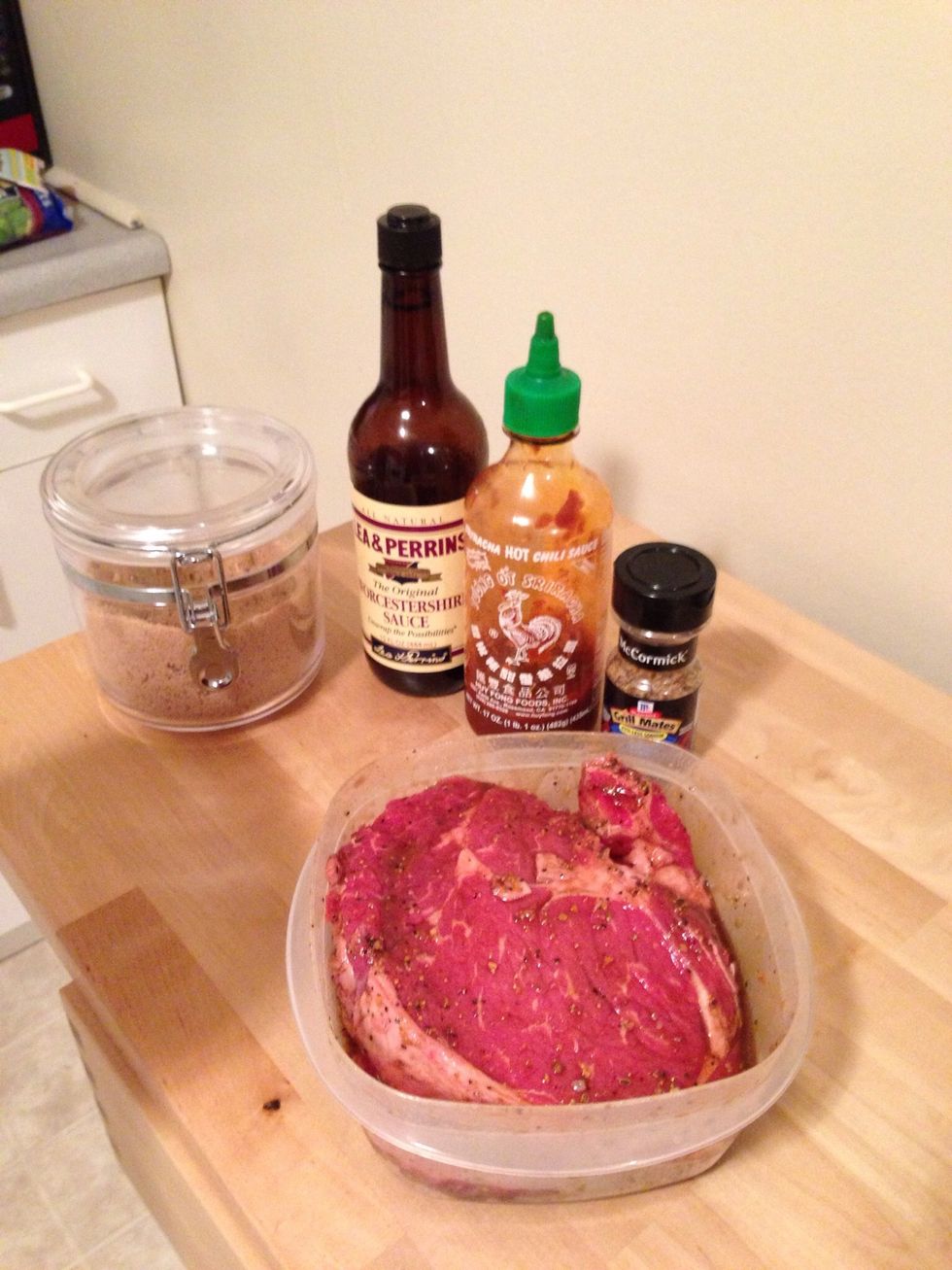 Make sure to coat the steak evenly. You can also puncture the meat so the juices soak in the steak better.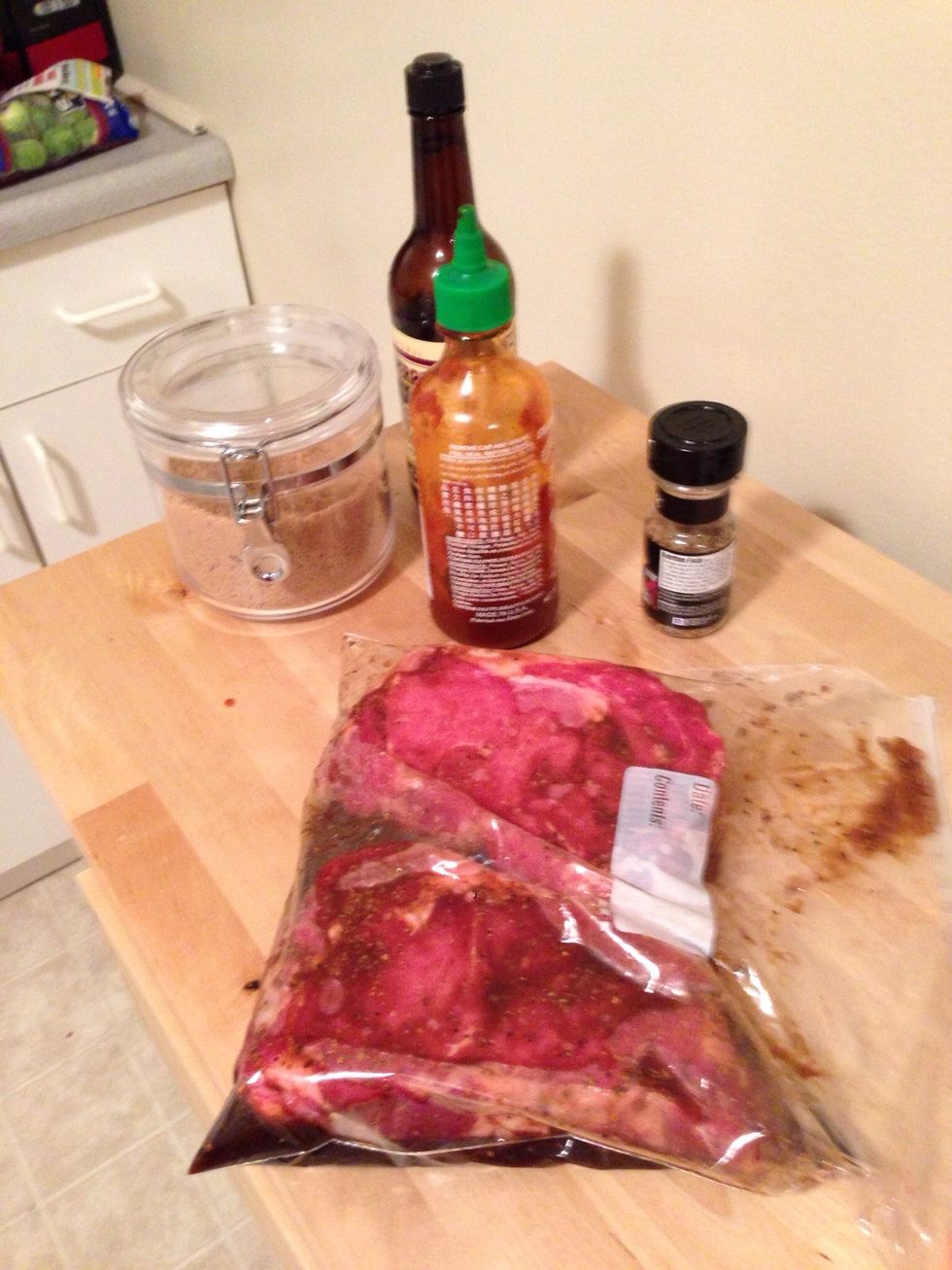 Let the steak marinate for at least 30 minutes. If you want a really good steak, I let it marinate overnight. To make the meat really tender, hit it the meat with a mallet or other tenderizing item.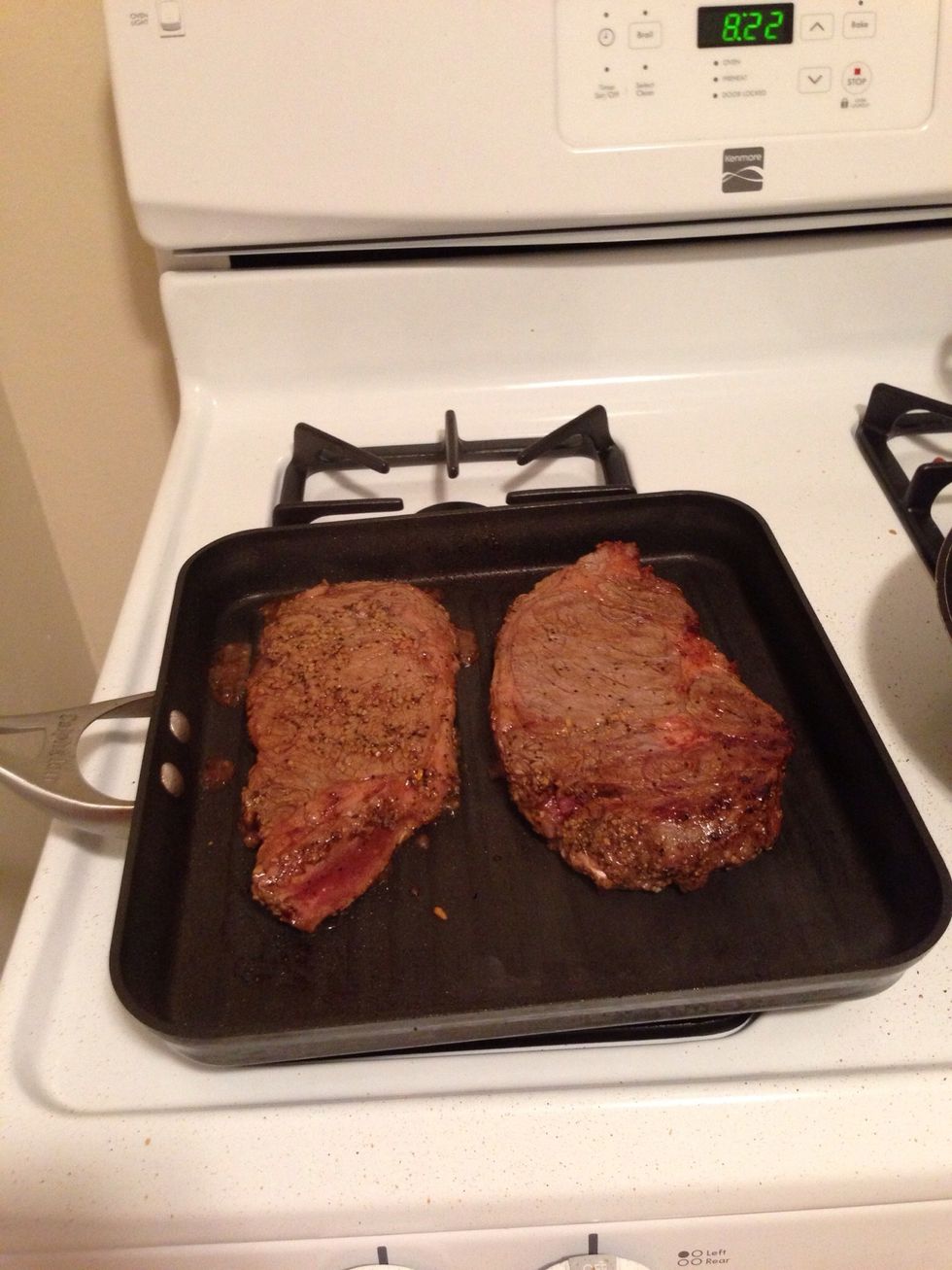 Cook to desired temperature. Rare: soft to touch; Med-Rare: yields gently to touch; Medium: yields only slightly to touch, but slightly firm; Medium-Well: firm to touch; Well – hard to touch
View http://www.omahasteaks.com/servlet/OnlineShopping?Dsp=32&FID=recipe_cookchart for more info on steak timing.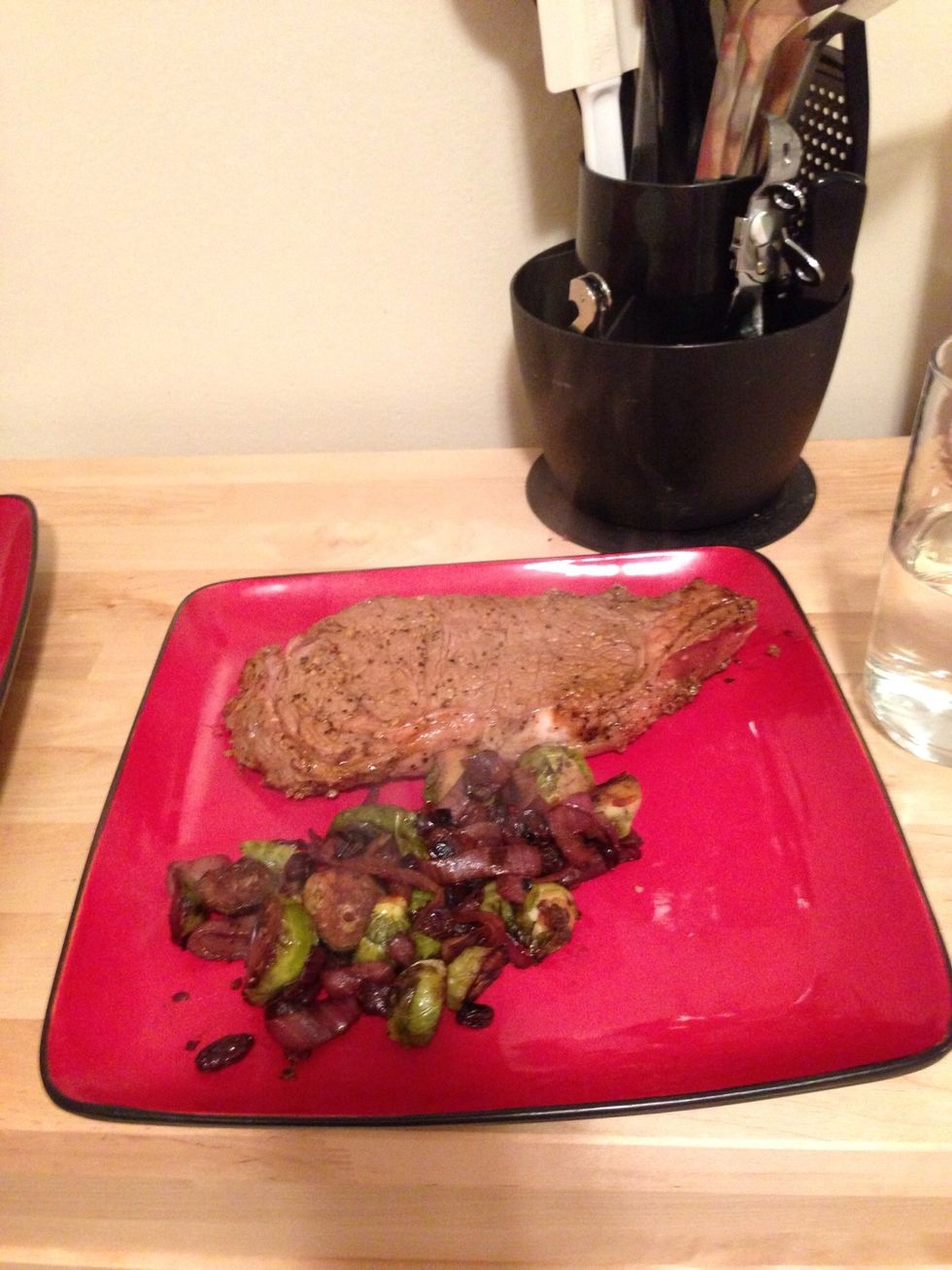 As you can see, I like my steak super rare. Serve with veggies or baked potato and enjoy! Check out my other guides for the brussel sprout recipe.
2.0 Pieces of steak (I prefer ribeye)
1/3c Worcestershire sauce
1.0tsp Liquid smoke
1.0tsp Brown sugar
2.0tsp Montreal steak seasoning
1.0tsp Sriracha
1.0tsp Olive oil
Geeky Kalamity
A nerdy lady that likes to cook. I usually throw ingredients together and it turns out great. :) Ive made it a personal goal to cook everything on the grill.